Pantone's Color of the Year is here! This time, we get two colors that pair well together - Ultimate Gray and Illuminating (yellow). This is not the first time Pantone has chosen two colors to represent the mood. 2016 was Serenity and Rose Quartz. But this pairing certainly is curious. The stark conformity of solemn gray is accented by the lively and jubilant yellow. It is truly a window into our current outlook. Many of us are distancing at home. We might feel the gloomy gray of the world on all sides around us. But we are hopeful for a brighter tomorrow. We are not going to let the darkness overtake our sunshine!

Who could have forecasted how chaotic the world would be in 2020? Last year, Pantone announced Classic Blue as the 2020 Color of the Year. Classic Blue seems so calming. So tranquil and effortless. It is a timeless color that belongs to every generation. Classic Blue is bold and confident. It was a great choice. Unfortunately, fate derailed our year of cool breeze and denim dreams. We fled from public spaces and the color was not given it's time to shine. Ultimate Gray and Illuminating are a solid follow up. We lost a little of our innocence. We are a little more cautious. But we want colors that allow us to celebrate even while we keep our guard up. Ultimate Gray and Illuminating will be our quarantine anthem!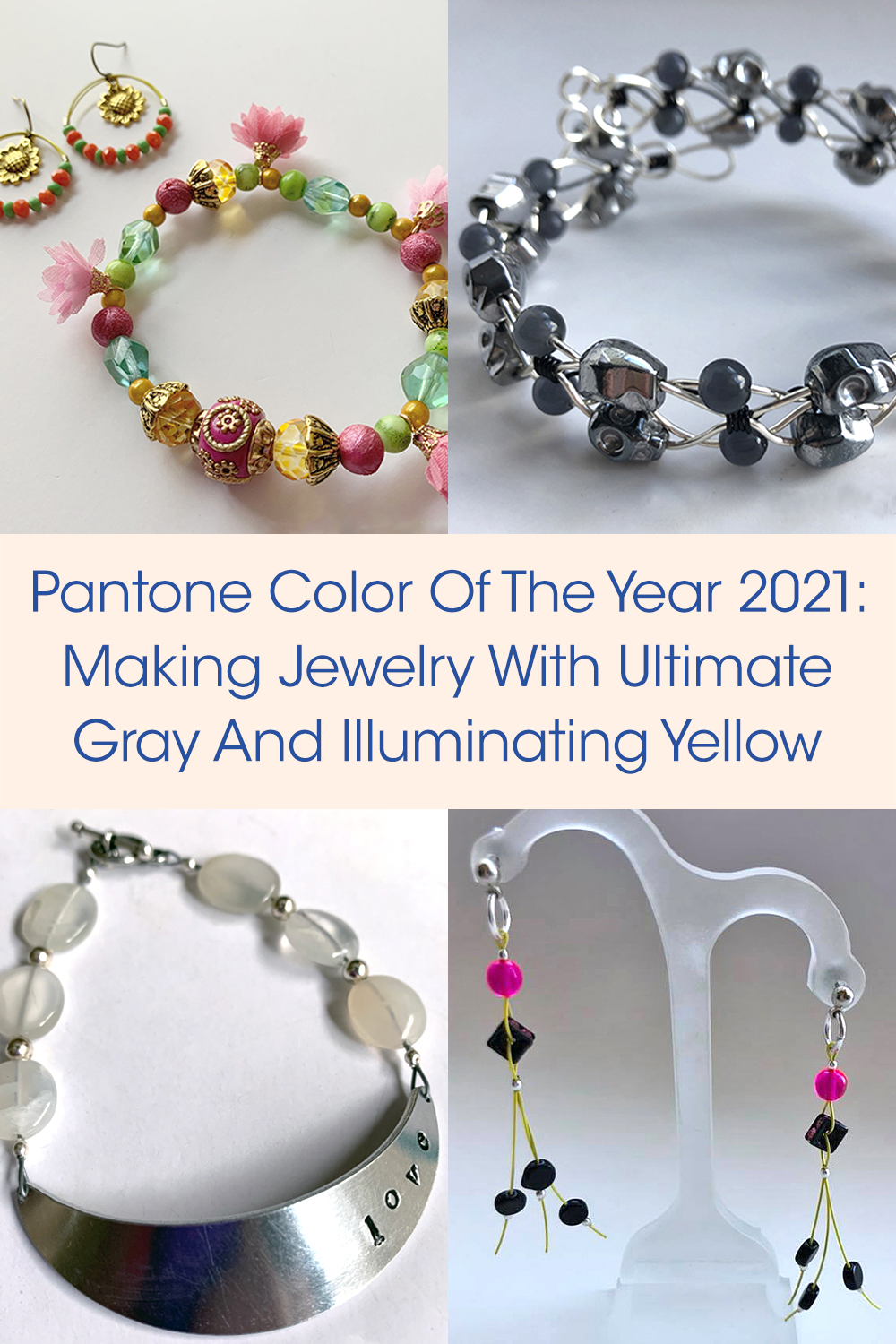 Pantone's Color Of The Year 2021: Ultimate Gray And Illuminating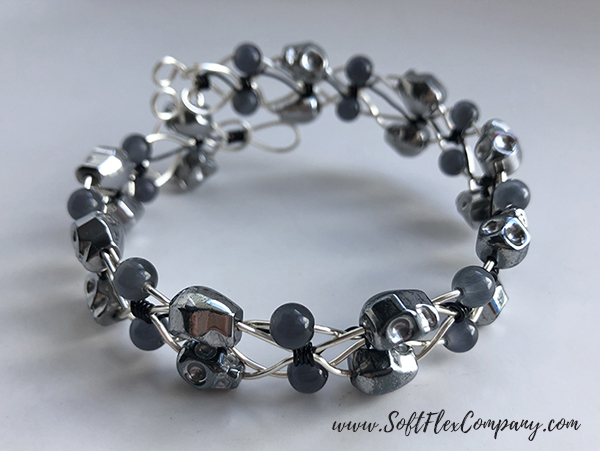 From Pantone:
"The selection of two independent colors highlight how different elements come together to express a message of strength and hopefulness that is both enduring and uplifting, conveying the idea that it's not about one color or one person, it's about more than one. The union of an enduring Ultimate Gray with the vibrant yellow Illuminating expresses a message of positivity supported by fortitude," said Leatrice Eiseman, Executive Director of the Pantone Color Institute. "Practical and rock solid but at the same time warming and optimistic, this is a color combination that gives us resilience and hope. We need to feel encouraged and uplifted, this is essential to the human spirit."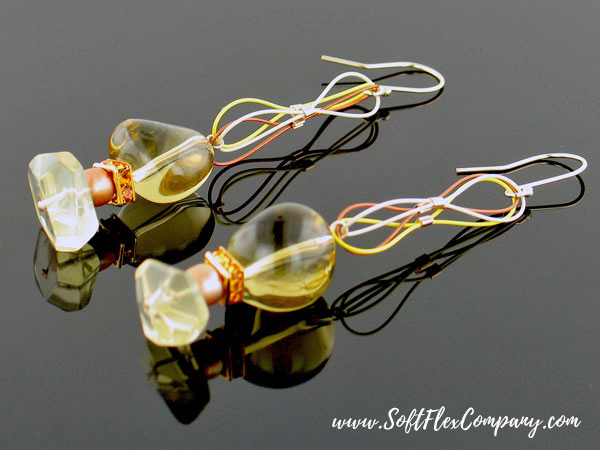 What Is The Pantone Color Institute?
The Pantone company was founded in the 1950s as a commercial printing company. It was originally named M & J Levine Advertising, after owners Mervin and Jesse Levine. In 1956, the brothers hired Lawrence Herbert, for part time work. Lawrence was a recent graduate from Hofstra university. Lawrence was skilled with colors and chemistry and was quick to notice how the science of color was a subjective language in the advertising community. One person's 'Warm Ochre' might be another's 'Toasty Butterscotch'. The system was extremely inefficient and without a solid, objective system, there would always be issues. In 1962, Lawrence purchased the company's assets from the Levine brothers and the Pantone company was born.
Pantone Is The Authority On Trending Color
Now in Carlstadt, New Jersey, the company forged ahead and created an easy system for printing companies to follow. The Pantone Color Matching System was launched and the color spectrum was given titles and numbers to make it easy for any industry that worked in color to create an objective Warm Ochre or Toasty Butterscotch. There would be no more guesswork. Using the CMYK process, colors could be duplicated using four inks (Cyan, Magenta, Yellow, and Black). The amount of mixing these colors would be be standardized and easy to replicate. In 2001, screen color was also adopted, using the RGB (Red, Green, Blue) color model.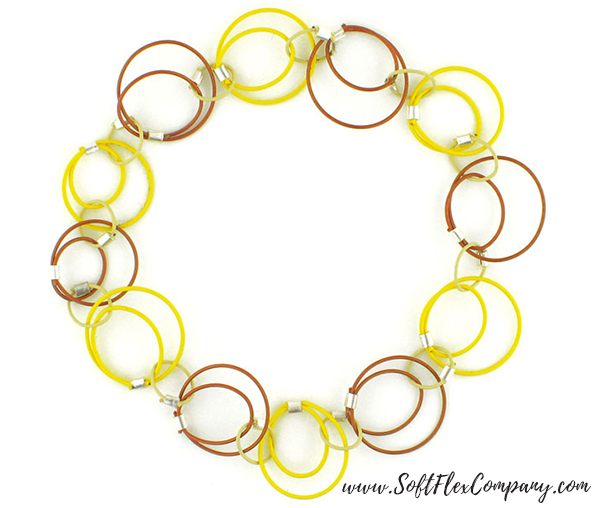 In 2000, Pantone began announcing a Color of the Year. Twice each year, the company hosts secret meetings and collects input from representatives of various nations on what color will best represent the next year. The color is based on the meta of the current times and is a topical representation of how we collectively view color. Color is one language we all speak. The Color of the Year is infused with a global sense of what color represents every culture.
Color Match With Soft Flex Beading Wire
Soft Flex Company has always taken color matching seriously. For almost thirty years, we have manufactured wire that is as elegant and colorful as the jewelry it is made to string. We believe that wire should not be hidden in a jewelry design, but incorporated into the piece as a whole. We have crafted a spectrum of color that will make your jewelry stand out. Soft Flex Beading Wire is meant to be exposed. Color gives a designer options. There is no longer a need to conceal every inch of the beading wire and hope it is not too exposed at the crimp. Color means that you can show all of your wire. This is ideal for illusion jewelry where large segments of wire are completely exposed. Color is perfect for braiding, weaving, and macrame. Don't settle for dull wire when you can design with color in mind.
We make it easy to be mindful of color. We offer single spools of color if you have a favorite. We also offer color sets. Trios Beading Wire collections are sets of three spools of beading wire. We put these colors together to fit moods, holidays, and to celebrate our mystery themed jewelry design kits. If you want to make jewelry that evokes a mood of Halloween fright, our Black Magic Trios are perfect for your holiday kit. If you envision a necklace inspired by calming energy, our Tranquility collection will take your away!
Be an explorer and fill your crafts with the living spectrum of glorious color!
2021 Ultimate Gray Color Beading Wire (Satin Silver Color)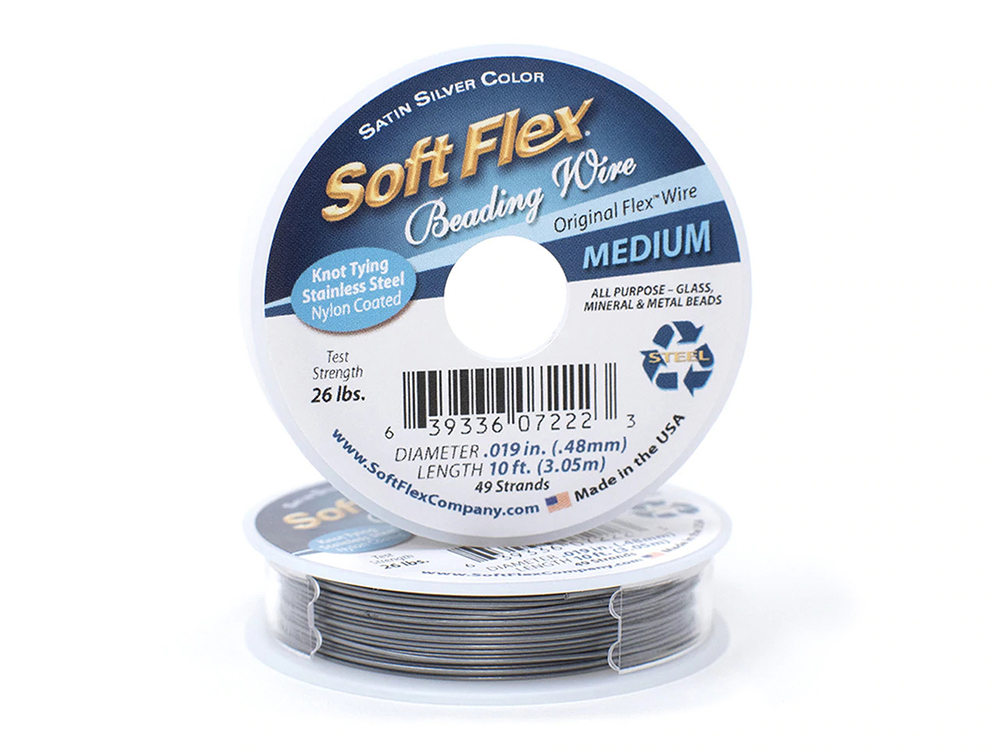 Satin Silver is a wonderful color match for Ultimate Gray. This color is quiet and unassuming. It is as reliable a foundation as concrete. Satin Silver is our most popular choice among beaders. It is not flashy but you can depend on the tone to stay in the background. This wire does not challenge your beads, it will not stand out, even with the most subtle colorways. If you want a wire that is great for every day choices, this is a great selection. But don't be afraid to pair it with other colors.
2021 Illuminating Color Beading Wire (Yellow Lemon Quartz)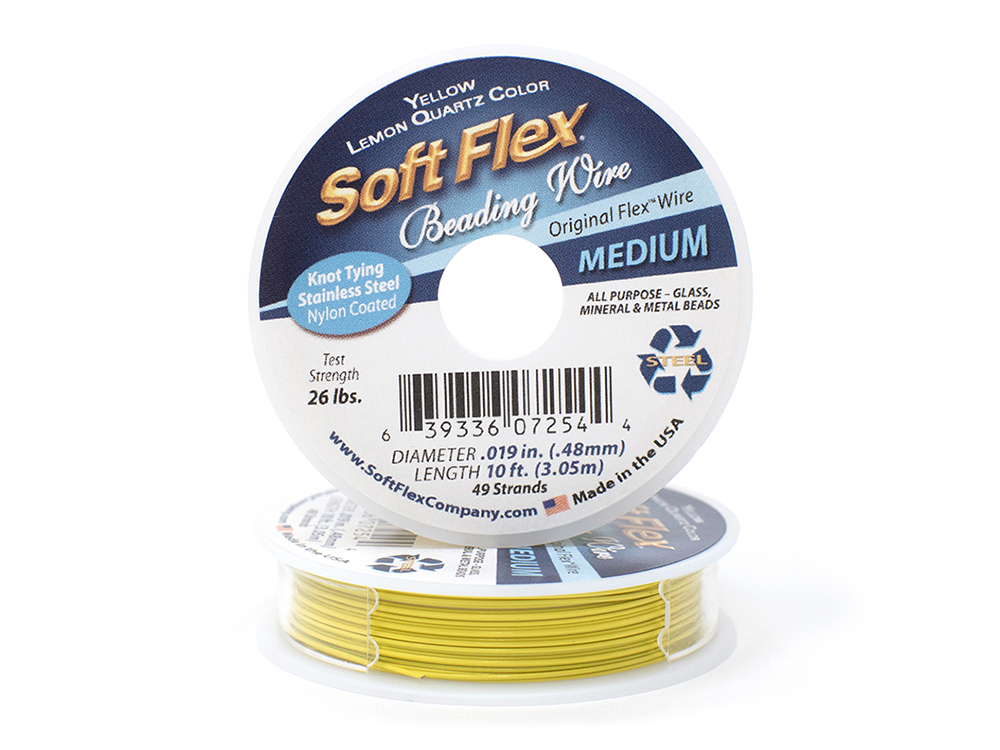 Yellow Lemon Quartz is our Illuminating color match. This color demands to be seen. It is a spark of lightning racing down an electrical circuit. It can be strung on a stark design - think yellow and black. Or it can be baby soft and lost in a mix of sweet pastels - think pink rhodochrosite and tanzanite blue. But this color is not one to be overlooked. If you like bold and boisterous jewelry, this will turn heads and drop jaws. Illuminating is the definition of sunshine, this lemon yellow glow is sure to part the clouds and bring on happy faces.
Illuminating - Yellow Is Van Gogh's Painted Sunflowers
Our Painted Sunflowers Design Kit (Sold Out) put our color matched beading wire on centerstage. We used our Illuminating yellow as the beading wire that would tie everything together. Illuminating yellow was accented by deep ocean blues, luminous oranges, and vibrant gold tones. We wanted to encapsulate the emotions we feel when we view the works of Vincent Van Gogh. A truly illuminating artist!
If you are a beginner beader that needs help gathering some complementary beading supplies our jewelry making design kits are the perfect collection for you! Each kit is a themed collection of beads, findings, and beading wire. This synergistic selection of beading components is designed to make your next project amazing.
Our themed design kits are perfect for jewelry designers, too. We try to add elements to each kit that are not common or that may require some strategy. We might include an odd color or component that requires a thoughtful plan. All of our kits are easy enough to use for the greenest beginner. But having an unusual or rare item makes it compelling to work with for even the most professional jewelry maker. These elements are often the very things we receive the most compliments on. Stretching your imagination, while you work, is a wonderful way to become a better beader.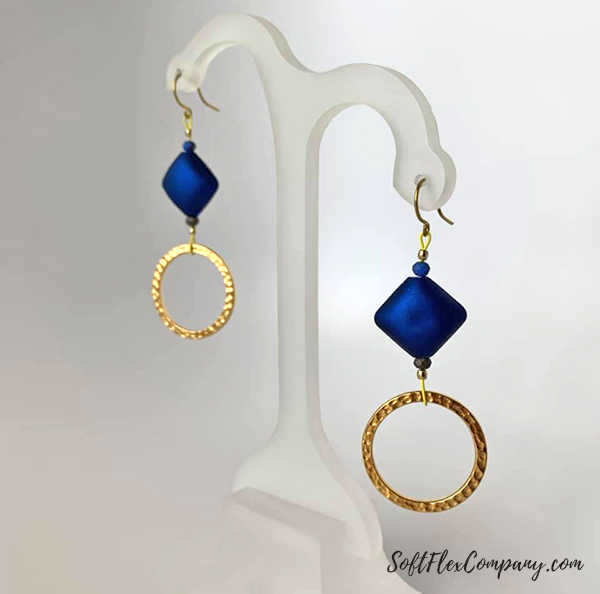 Illuminating yellow Soft Flex Beading Wire is a gorgeous tool for gorgeous jewelry. This brilliant color is great for illusion jewelry and translucent beads. Illusion jewelry shows the wire off in a jewelry design. It can also make it appear that the beads are floating on the neck, if you use a subtle color, like Ultimate Gray. Illuminating yellow inside a translucent bead will give that bead a deep glow as the wire color inside the bead acts as a stunning accent.
Color is a great way to include the wire as part of your design. Don't hide a vivid color, like Illuminating yellow. Let it stand out and make your jewelry amazing!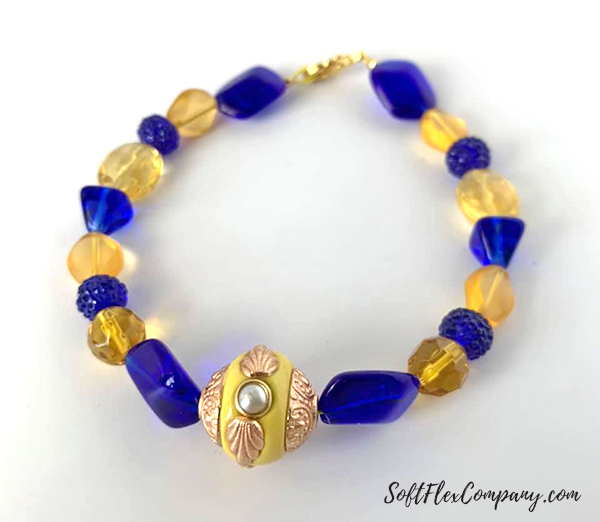 Ultimate Gray - Gray Is Elegant Simplicity
Simplicity is a wonderful thing. Sara took a simple beaded bracelet, in this video, and turned it into a stunning piece of jewelry. All she needed to do was string a set of seed beads on a length of our color matched Ultimate Gray. She strung a button on the design. And then. she added a loop for the button to go through and secure the bracelet. The design is so quiet and simple. But it is so fun. The loose knots on the bracelet add such an interesting element.
Don't be afraid to follow the video and make this bracelet at home. You can choose the color of the beads you want and whatever button strikes your fancy. If you want an easy tool to anchor the design to, while you add your loose knots, check out our Mini Macrame Boards. These boards have a self-healing surface - any holes you poke in the board close after a little bit of time. The were designed for macrame, but you can use this tool for so much more.
Illuminating - Yellow Is Neon Nights And Electric Street Signs
Our Neon Nights Design Kit (Sold Out) was the first kit that we designed to be a little bit of a challenge. This kit was a look back at the vibrant colors of the 1980s. Pulsating pinks, jet blacks, electric blues, and illuminating yellows danced in this feverish swirl of color. This kit was the rain slicked streets of a cyberpunk metropolis, with skies the color of dying television channels. We wanted a kit full of color choices that were confrontational, exciting and really really fun.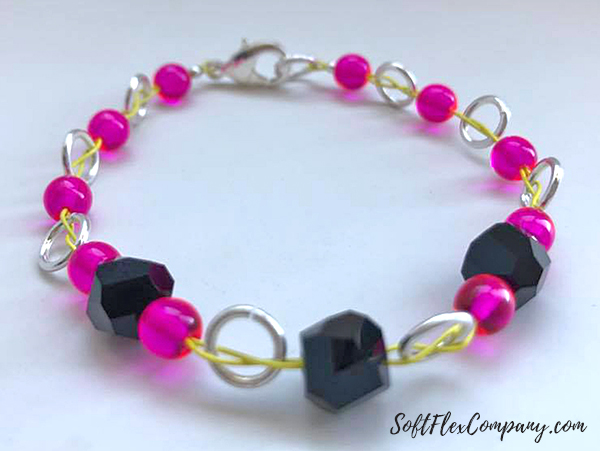 The Neon Nights Design Kit (Sold Out) came with a spool of illuminating yellow Soft Flex Wire, a bag of jump rings – A LOT of jump rings, a findings kit (earring posts, toggle, and lobster clasp), a spectrum of colorful beads that fit the neon motif, tassels from Jesse James Beads, and some David Christensen cane glass beads. All of the colors in the kit were very flashy and explosive.
We saw a lot of out of the box thinking. The jump rings and flashy palette inspired our community. Don't be afraid to be an explorer. Use color combinations that you might not prefer. Use design elements, like jump rings, in unexpected ways. Kristen, our free spirited beader on staff, has a great idea for anybody that has too many jump rings onhand. She uses a dense grouping of jump rings as a spacer bead. It looks so organic and unique. Be a beading cosmonaut and make unexpected jewelry!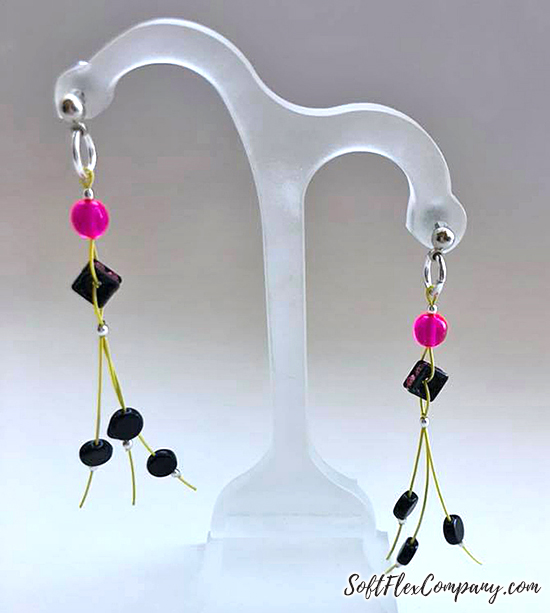 Ultimate Gray - Gray Is Perfect For Every Holiday
Sara loves the holidays. Beads are a wonderful way to deck your halls with handcrafted love. Home made decorations are full of love and call back to the moment you created the design. Every Christmas is an opportunity to relive a tender moment. Sara had an Ultimate Gray beading idea. This cool color was perfect for the whole of the holiday season. Ultimate Gray is great for Hanukkah, Christmas, and secular celebrations. If this color is too stark for your tastes, you can always change up the beads.
This snowflake is easy to make with our Soft Touch Beading Wire or Soft Flex Beading Wire. Soft Touch is our premium beading wire. It has a 50% softer drape and is more flexible than our original wire. Soft Touch has the same strength and durability of Soft Flex, so it is the perfect choice if you need a beading wire that looks like thread.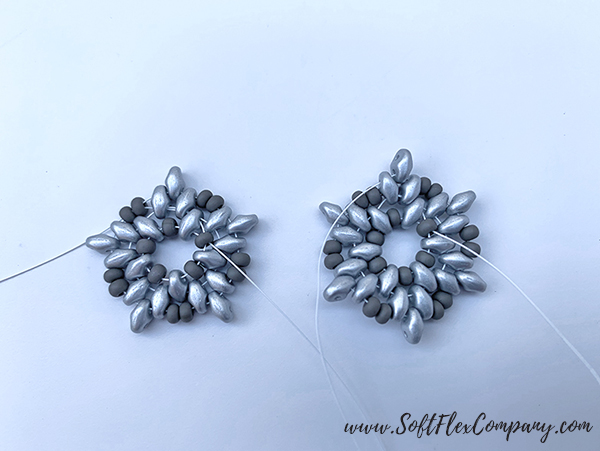 Illuminating - Yellow Is The Feminine Beauty Of Flower Power
Yellow is an illuminating choice for any floral design a jewelry maker might have in mind. It pairs beautifully with baby pink and soft pastels. The whisper of yellow in a flower inspired necklace or bracelet is the very essence of feminine beauty and power. Show your tender side with a delicate illuminating yellow. This subdued choice shows vulnerability and the power of understated confidence. Be a tigress cloaked in a soft palette!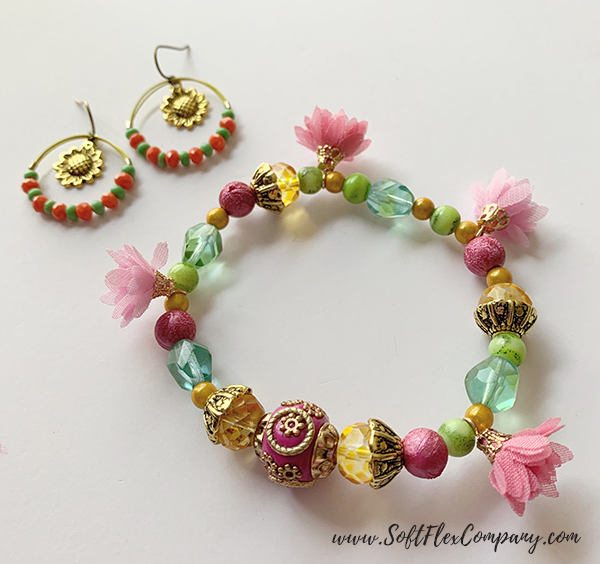 Make illuminating yellow your go-to for your next spring design. This little spot of sunshine will look stunning on a bracelet that celebrates rebirth and renewal. Light up a necklace with the illuminating glow. Pair your wire with a pretty tassel or two. Let your creativity blossom after the long winter.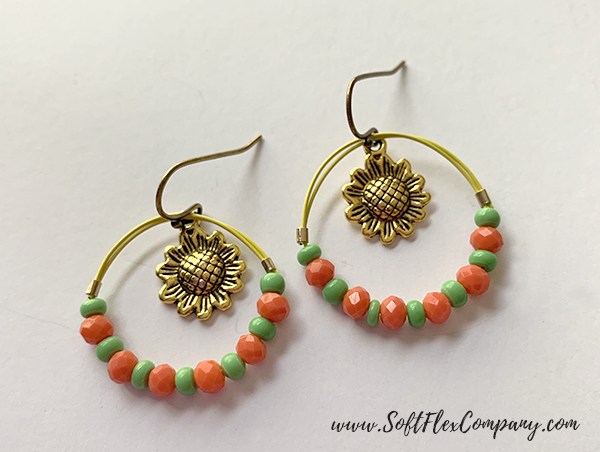 Ultimate Gray - Gray Is A Subtle And Sweet Forget Me Not
Valentine's Day is right around the corner. Would you like to make something for your sweetheart? Consider adding metal stamping tools to your jewelry making supplies. Every stamped piece of jewelry is a one-of-a-kind design. Show your soulmate that they are unforgettable and you value the love you share! Metal stamping is easy. Ultimate Gray is a great choice for a colorway. This handcrafted piece of jewelry can be worn all year. Ultimate Gray goes great on a masculine or feminine wrist. Give your fellow a bracelet that pairs well with a business suit. Give your grandchildren or kiddos an earring that says, "I love you".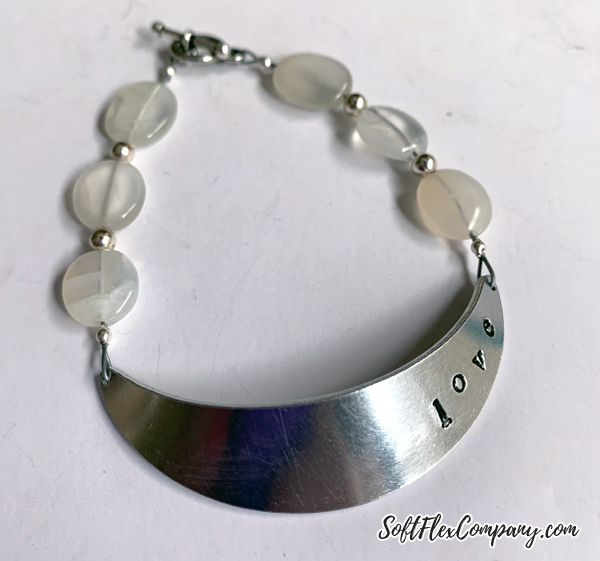 Do you have a tween or teen family member that is smitten by a boy band or fad? You can give them a handmade bracelet that proclaims their passion. Put a personalized message on their necklace. Go Ultimate Gray or add a colorful accent. Let them know how much you love them. You may even create an heirloom they cherish and pass down.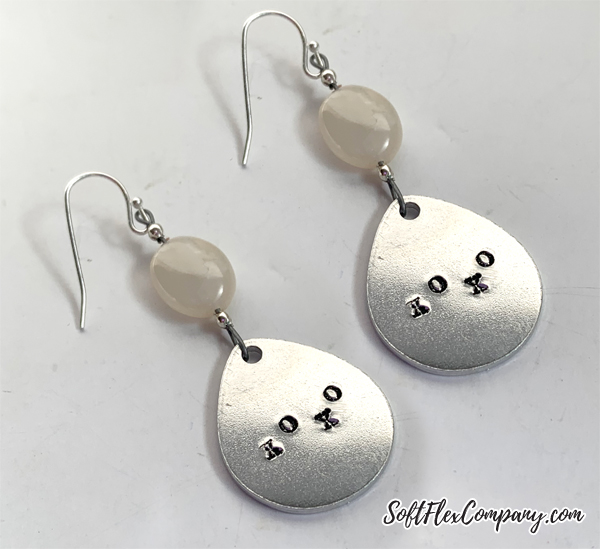 Classic Blue - 2020 Pantone Color Of The Year
2020 Pantone Color Of The Year, Classic Blue, was such a fun selection. Too bad the year saw us distancing ourselves and not really getting a chance to show this color. If you would like to revisit Classic Blue or colors from previous years, check out our free project ideas and blog. We also have a fabulous library of jewelry making ideas on our YouTube channel. Color match your Soft Flex Beading Wire with the color authority - Pantone!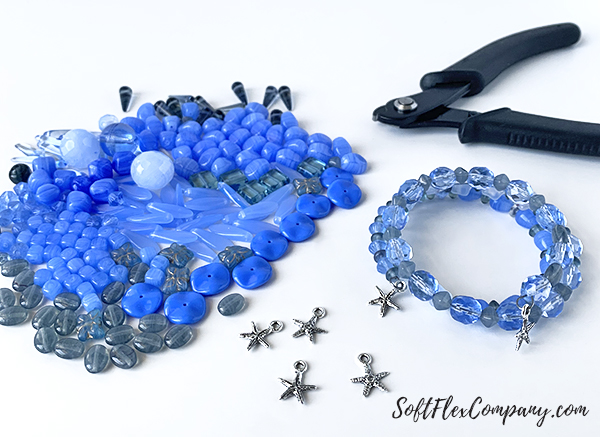 Join our Facebook group – VIB. Stay in the know. Stay up to date. From our bead shows to our video shows and sales, you can stay in touch with us. The community is full of artistic and helpful beaders and crafty people. Inspire and be inspired. Share your pictures and get the beading bug from others!
Visit the Soft Flex Company YouTube Channel!
---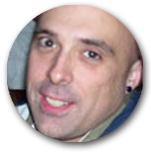 Blog contributor Thomas Soles loves Jazz Age writers and crunchy french fries. His favorite gemstones are Lapis and Pietersite. His favorite hobby is day dreaming. And his favorite mustache is Freddie Mercury's. As you can see, he has a healthy (or possibly unhealthy) sense of humor. You can write to him at Thomas@SoftFlexCompany.com