Sliding Knot Necklace With Czech Glass Flower Garden Pendant And Wire Wrapped Leaves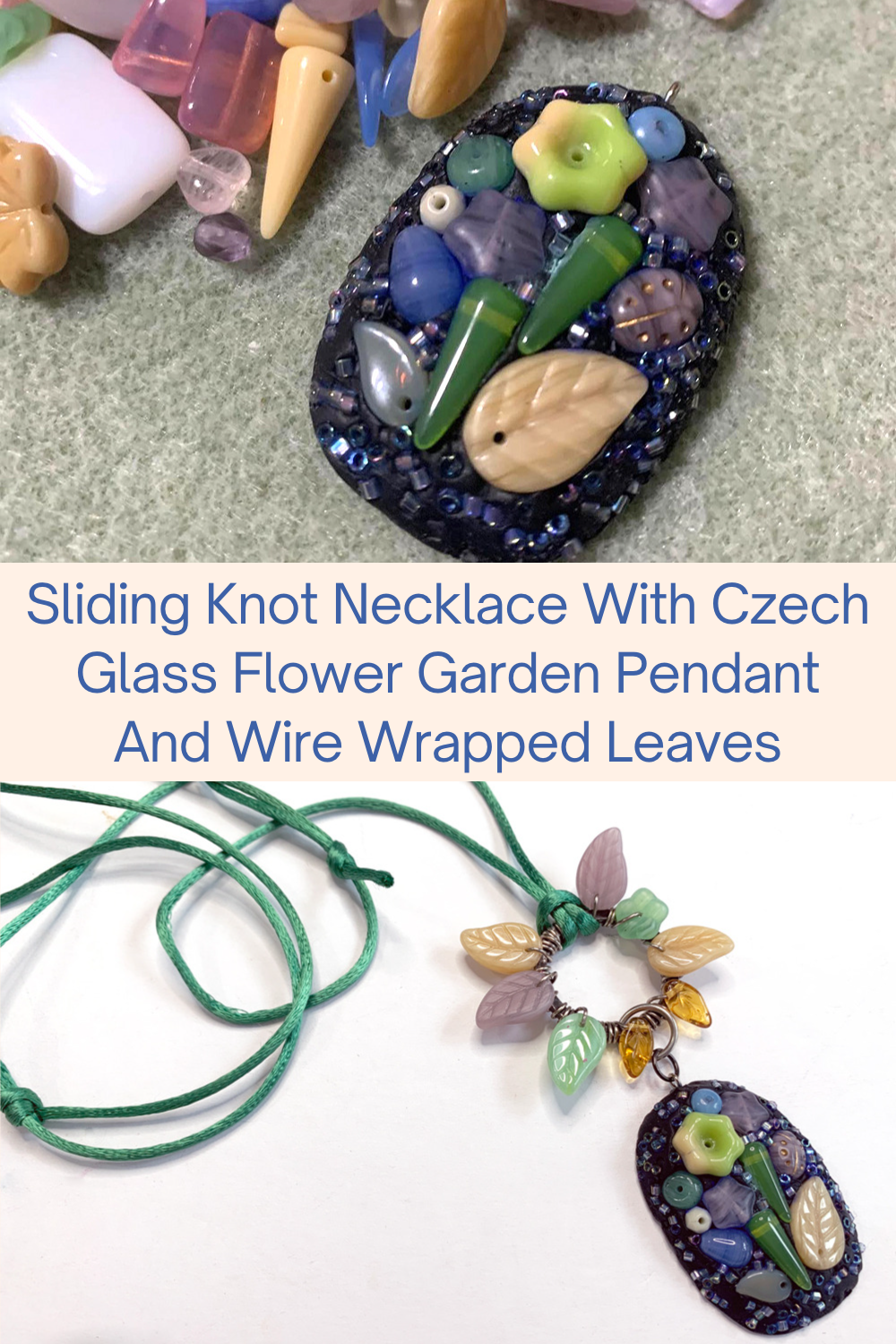 This week on Free Spirit Beading with Kristen Fagan, we take the spring clay pendant that I made during Christi Friesen's TGBE Spring Fling 2022 video and finish a necklace for it!
Materials:
Apoxie Sculpt Clay
Spring Fling Flower Garden Czech Glass Bead Mix
Hammertone Ring, Black, 25mm
Soft Flex Craft Wire, Pewter, 22ga
Jump Rings
Satin Cord
Buy satin cord online from our friends at Kellie's Bead Boutique, Beadshop.com, Allegory Gallery and Candie Cooper. Find it in store at The Bead Place.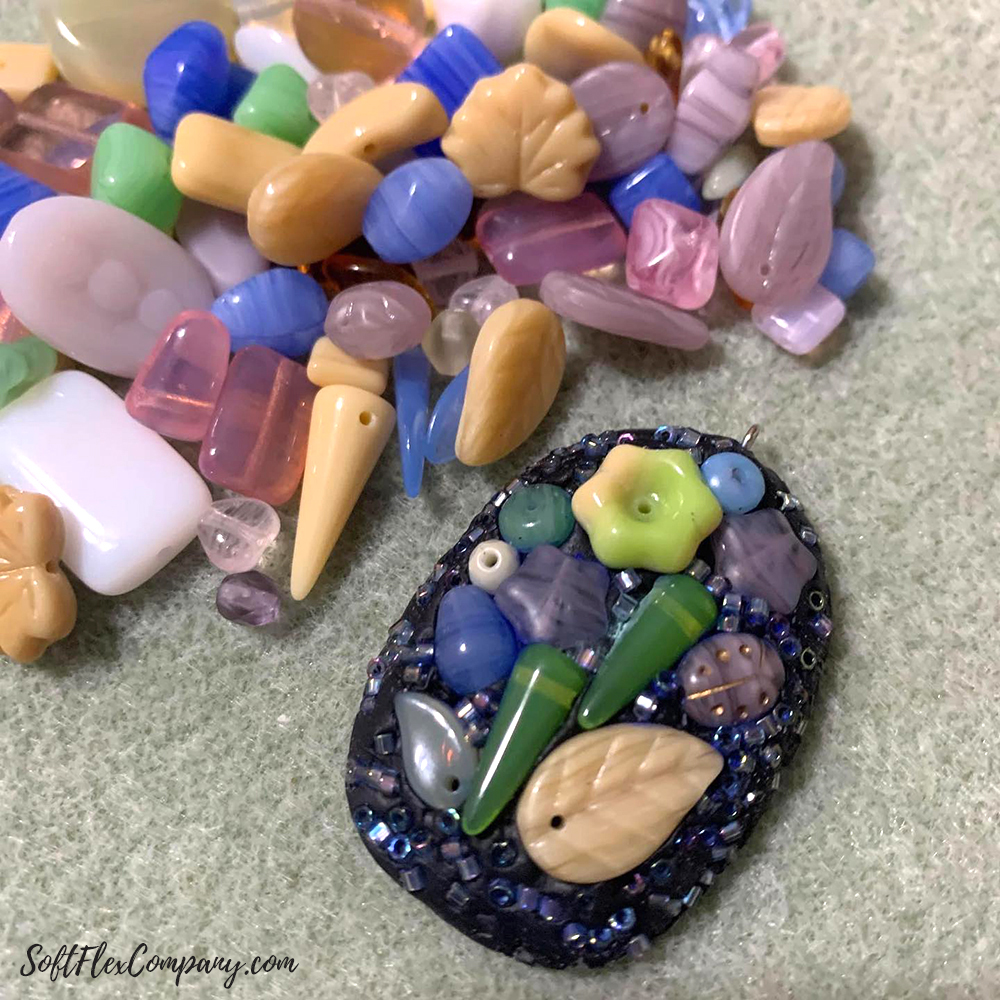 TGBE Video link for Christi Freisen's Spring Fling Pendant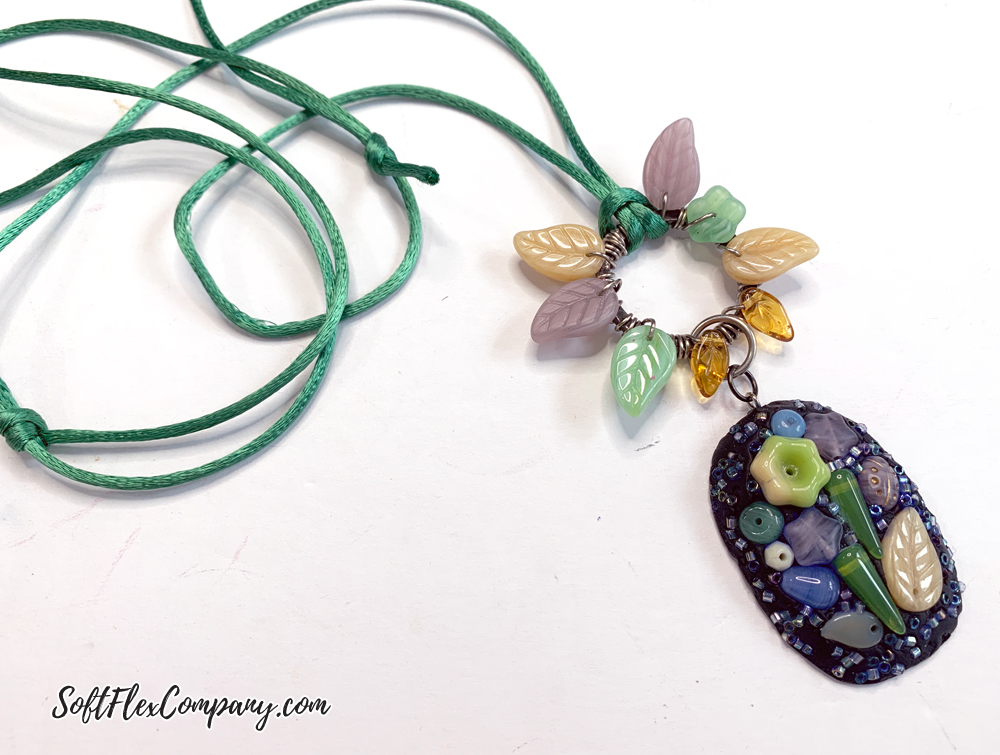 Learn how to make a sliding knot to finish a necklace. This knot is simple to master. A sliding knot makes it easy to adjust the length of a design. Want a longer necklace? Simply bring your sliding knots together. Want a shorter design? Pull your sliding knots apart and the length will shorten. This is a fantastic way to make adjustments as you see fit without restringing.
Video link for the Sliding Knot Tutorial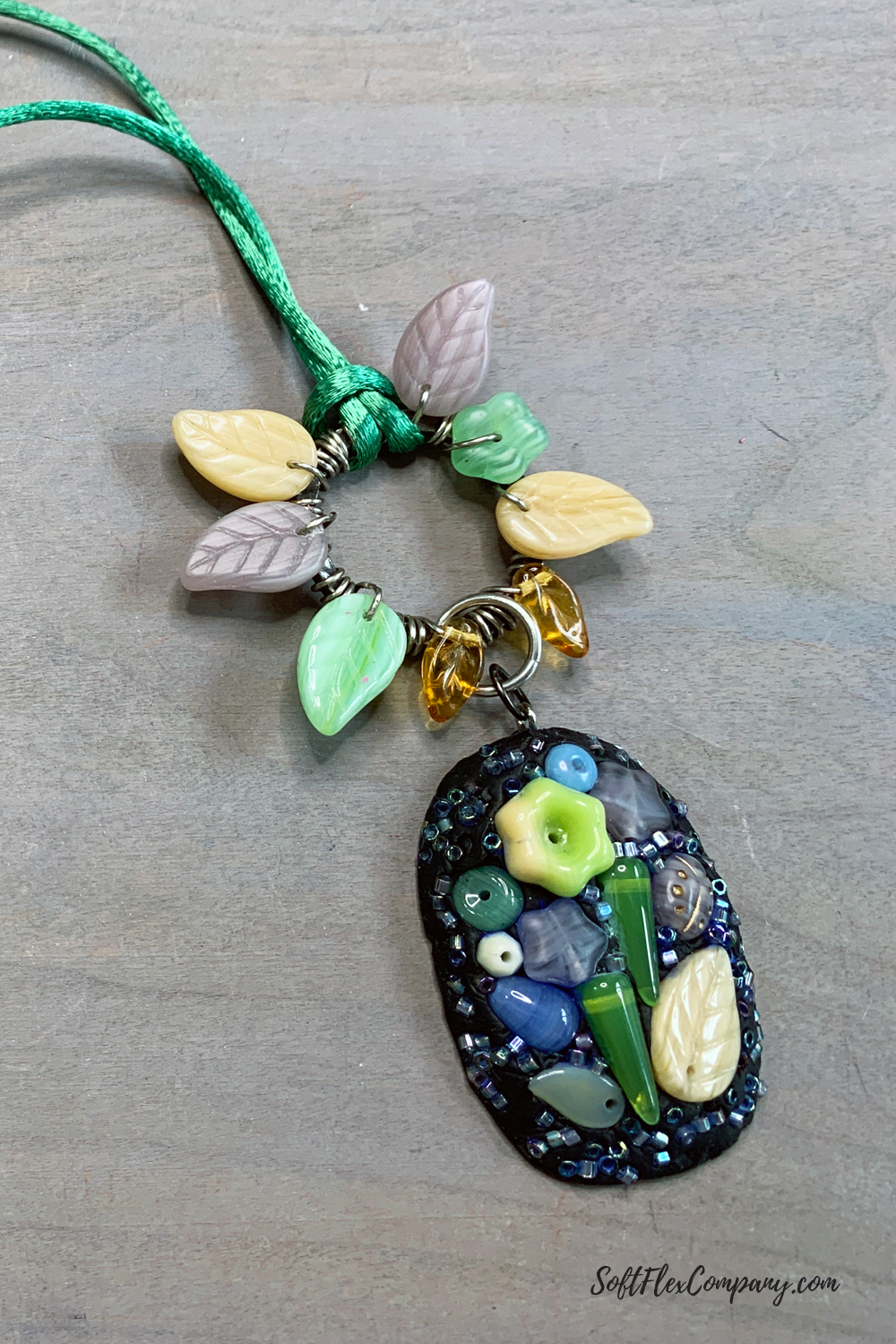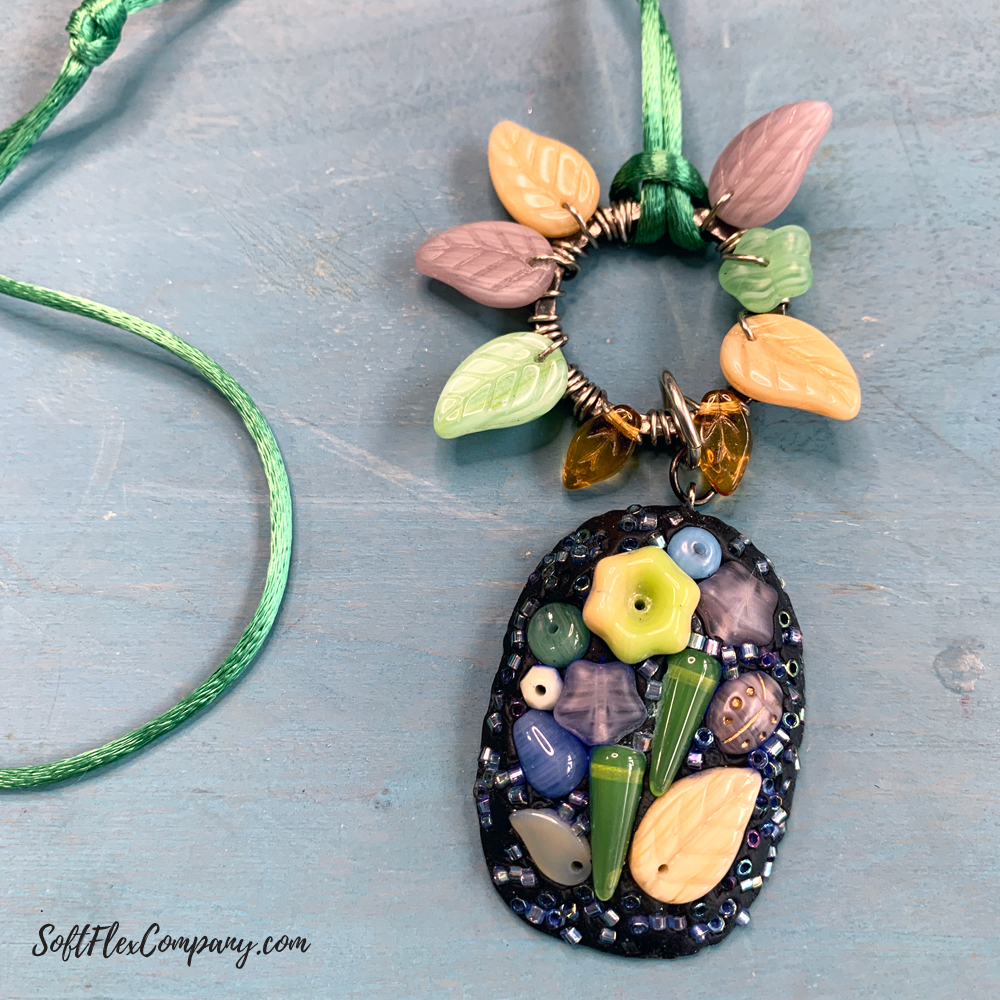 Join me live for a jewelry making tutorial on Soft Flex Company's YouTube channel or Facebook Page on Mondays.
Join the Fun in our Facebook Group Today! Stay in the know. Stay up to date. From our bead shows to our video shows and sales, you can stay in touch with us. The community is full of artistic and helpful beaders and crafty people. Inspire and be inspired. Share your pictures and get the beading bug from others! Visit the Soft Flex Company YouTube Channel!

---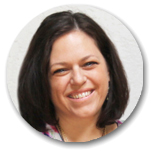 Kristen Fagan is a Website Graphic Designer and Jewelry Making Educator for Soft Flex® Company. She is the co-author of Seed Bead Revolution, an artist and creativity guide. She lives in Arizona with her husband, their two sons and two dogs. When she's not painting, drawing or beading, she enjoys reading, yoga, exploring the outdoors and traveling. Her favorite stones are Turquoise, and Quartz and she can't bead without Bead Stoppers. Contact her at [email protected] or visit her Website | Facebook | Instagram