Are you planning on taking a trip to Tucson this year? We have a little bit of the colorful history of the gemstone, mineral, and fossil show scene. We have information on how to find Soft Flex Company products during the show. We have resources for Tucson travel and hotels and what shows you need to visit during the Tucson bead show season. You are going to want to check this blog out if you are a buyer and looking for quick help - or just a retail customer that loves all things beading! Let's take a look at the massive Tucson Gemstone and Bead Show.

Almost sixty-five years ago, a spark ignited in the small desert city of Tucson, Arizona. An intimate gathering of geologists and gemologists showed their collections of gemstones, minerals, and fossils at an elementary school. This showing started as a modest annual affair and soon expanded. It was not long until the event moved into the fairgrounds and convention center. As the years passed, this spark turned into a city wide inferno. Hotel rooms are turned into bead stores, ballrooms become jewelry events, and industries from around the globe send representatives to the city to buy and sell. Would you like to know more about this amazing show? Read on and learn all about Tucson Gem Show!

At Soft Flex Company, we have an impressive spectrum of beads. We sell to wholesale buyers and retail shoppers alike. Check out our Wholesale Designer Information if you have a resale license. We offer high end gemstones and beads of all shapes and sizes. Whether you are designing for yourself or to sell, you will find the perfect match. Combine our high end stones and Extreme Flex Beading Wire and you have jewelry that is red carpet ready. If you sell to a clientele that loves simpler jewelry, we have some wonderful beads priced economically. These are just some of our collections available for wholesale purchasing: Artisan Lampwork Beads, Italian Glass Beads, Antler Beads, CZ Beads, Pearl and Faux Pearl Beads, Lava Rock Beads, Shell and Mother of Pearl Beads and Ceramic Beads. There is a great selection for every price range and customer.
Tucson Gem Show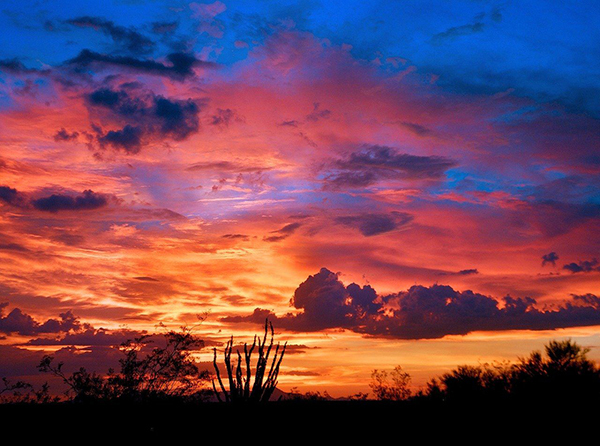 Tucson is a sleepy desert city in southern Arizona. Mornings here begin with a beautiful banded sunrise. Daylight is bright and shines on a splendid tawny desert full of creosote, ocotillo, and regal saguaro sentinels. Dusk is an explosion of red painted sky mixed with deep mystical purples. Tucson itself seems to be a glowing and radiant gemstone. It is an apt place for the world's largest bead show.
Arizona has a deep kinship with the earth. The state prides itself on the Grand Canyon. Turquoise, copper, and petrified wood are deeply ingrained in Southwestern culture and mythos. Geologists and gemologists visit or set up shop here. A small gem and mineral show began in Tucson in 1955 at the Helen Keeling School. It started with the locals. The next year, the event moved to the County Fair and Rodeo Grounds. It grew and flourished. International communities took notice and Tucson became an annual trek for people all over the globe. Jewelry designers, fashion icons, collectors, and bead stores descend on the city every January and February to look for the newest and greatest beading tools and colorful gemstones.
Modern gemstone shows in Tucson have absolutely enveloped the city. Last year, it was estimated that the show brought $120 million dollars into the local economy, alone. What was once staged in halls and convention areas is now in nearly every venue imaginable. You can visit hotels that hold shows and find vendors selling in common areas - but you will also find that a good deal of the hotel rooms have been turned into mini bead stores. The entire city basically becomes one galactic sized bead store. Every square foot of this desert town is claimed by beads, minerals, and gemstones. Most shows are downtown or close to downtown. But the demand for new venues has meant that there are shows taking place thirty minutes outside Tucson proper. But don't worry, there is a pulsing artery of buses and shuttles that make every show in the city convenient and economical.
Tucson Gem Show 2020 looks to be another massive event. The economy has seen some slow down in the craft, hobby, and jewelry industries - but Tucson is still a commanding powerhouse. Expect to find exotic stones, artisan glass, and tons of beading classes and jewelry making demos. If you cannot visit this year, you are going to miss out on some incredible buys and lessons.
What is the Tucson Gem Show and how does it differ from other bead shows
What is the Tucson Gem Show? Tucson bead and jewelry shows are just mind blowing. Every show that runs in Tucson is as large or larger than a normal bead show in any other part of the US (except Milwaukee's Bead&Button - maybe). And these shows are all running at the same time. It is a beading utopia.
What is a typical bead show, then? If you have ever wondered 'is there a gemstone show near me'? Well, there might be. But local bead shows have dwindled in attendance in the last two decades. What was once a thriving culture has felt the sting of a sluggish economy. Big bead shows have become a bit of a rarity. Your local show is likely more of a trunk show than a grand staged event. There are still some decent sized shows running on each coast. But the big bead shows are nowhere near the frenzied spectacles they used to be.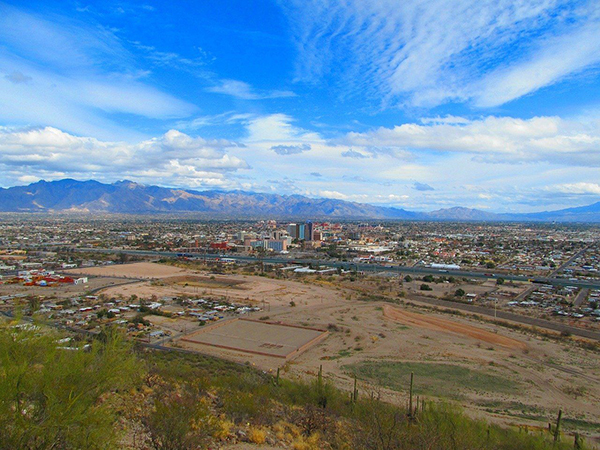 Tucson offers a chance to have a first look at every new and amazing beading and jewelry innovation on the market. Exhibitors travel here from all parts of the globe. This is serious business. Vendors scramble to bring their finest products and most breathtaking gemstones to the show. Buyers come from all parts to get the deepest discounts and network. Designers flock here to teach a jewelry making class or take one and learn a new technique. Every level of the gemstone, mineral, and beading industry is at work to make Tucson a success. If you are looking to attend an amazing show - this is your chance to witness the biggest in the world!
Where can you find Soft Flex Beading Wire at the Tucson Rock and Mineral shows
Soft Flex Company has been a presence at bead shows for over twenty years. We have long prided ourselves as a company that is focused on education as well as carrying the highest quality gemstone beads and bead stringing supplies. If you are a jewelry designer or just make jewelry as a hobby - we want you to understand that pair of pliers you purchased from us. We want you to master them and make some amazing jewelry. We will not be attending Tucson this year, but you will still be able to find our fabulous beading wire. We are always available via email or messages through social media if you have any questions about our products.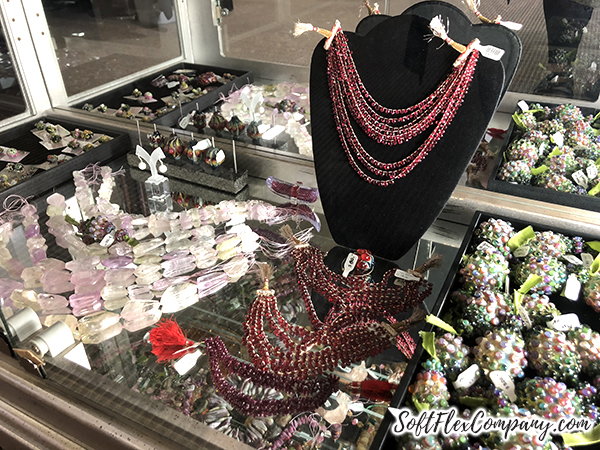 Here are some exciting vendors that will be in Tucson that carry our products:
Feb 1-9, 2020
Gem Mall
Booth Fiesta #2002/2003 Green
520-209-1900
4630 E. Grant Road
Tucson, AZ 85712
Colors of the Stone / To Bead True Blue
Feb 1-8, 2020
Casino Del Sol Resort
Feb 1-9, 2020
Gem Mall
Booth Fiesta #2015/2016 Blue
Jan 31 - Feb 4, 2020
Viscount Suite Hotel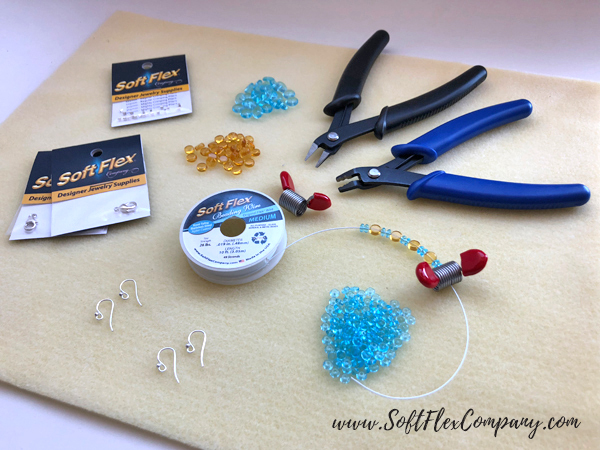 If you are not able to visit Tucson this year, don't worry, we have an extensive collection of gemstones and tools online. We also offer deep discounts and sales that correspond to the Tucson show schedule. You can shop with us and get the same stunning deals that you would find at the show.
Wholesale jewelry supplies
If you are a wholesale buyer, make sure you check out our Wholesale Designer Information page. This is a great reference for the gemstones and wholesale beading supplies you can find on our site. It also shows you the discounts you can expect as a gemstone and jewelry reseller. We want you to have a great shopping experience and find the most amazing beads and beading supplies.
If you have a Tax ID or business license, you can get great discounts all year long:
20% off up to $249
30% off $250-$349
40% off $350+
Don't be afraid to call us. Our customer support staff is comprised of fellow jewelry designers and hobby and craft lovers. We can offer sales tips. We might even talk your ear off about our favorite new kumihimo technique. Our toll free number is 866-925-3539. You can also reach us by email - info@softflexcompany.com
Why should you attend the Tucson Gemstone and Mineral shows
The Tucson gemstone and bead show scene is important to support. If you have the means to travel, the show is absolutely worth a visit. If you do not have the option of visiting the city during this amazing event, you can still support your favorite vendors and bead stores. If you love gemology, geology, or just stringing beads on a beautiful necklace, this show needs your attendance - online or in person. If we do not support our favorite bead shows, they will get smaller and eventually fade away. Let's keep this industry healthy.
If you are a buyer for a bead store, Tucson gemstone and mineral shows are the perfect place to find your beads wholesale. Other shows around the country offer wholesale pricing options, but not nearly at the scale this wonderful show does. You can find everything at this show. From tools to AAA quality gemstones and jewelry. This is your chance to network and make a connection with distributors and designers that you need on your side. If you buy gemstones in bulk, this is the place to make your dollars count. You are going to find deep discounts and every penny is going to go a long way.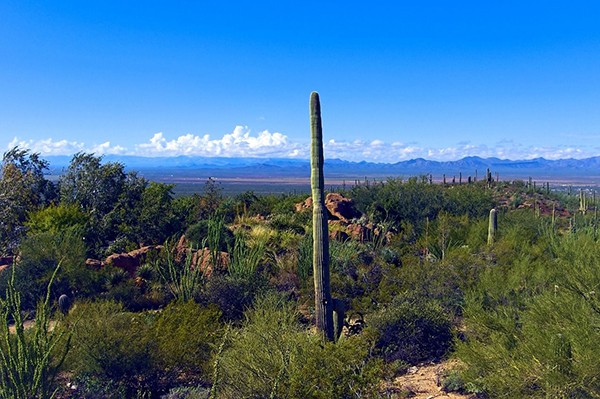 If you are a retail buyer or hobbyist, Tucson bead shows are still a fantastic place to find deep discounts. Not only that, but you can get your hands on your favorite gemstones and see them in person. It is a lot easier to part ways with your money when you know you are buying the highest quality beads and stones. If you want to save money, start a conversation with every exhibitor you meet. Vendors love their customers and fans, chatting with them is likely a gateway to a better deal than they would normally offer a stranger. Let your favorite stores know how much you appreciate them and they will probably give you the best deal they can.
Tucson Gem Show dates and resources
This year, Tucson kicks off on January 20th. Successive shows continue until the 21st of February. Now is the time to prepare your flights, hotel stays, and transportation. Let's look at some resources.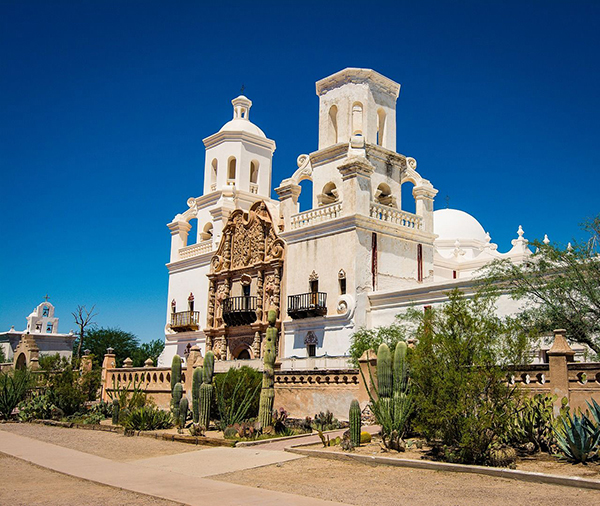 Tucson Gem Show registration and information
XPOpress has an Admission Requirements To Tucson Shows that includes all information you need at a glance.
Don't miss XPOpress Tucson EZ-Guide for an all inclusive hard copy of the Tucson show.
Tucson MetaGuide has a hard copy that is available two weeks before the show.
VisitTucson.org - Tucson Gem, Mineral, and Fossil Showcase
TucsonGemandMineralshows.net has a quick show reference.
TucsonGemShow.net has an easy to reference guide for the shows.
Google Event Listings is an easy reference for all things Tucson.
Interweave has an extensive look at the history of the show.
Tucson Gem Show on Facebook
Soft Flex Company Facebook Group - VIB
Hotels
Tucson Hotels - HotelGuides.com
Transport
2020 GemRide Shuttle and Parking Information
Tucson Shuttles - routes and locations
Tucson Rental Cars - Kayak.com
Tucson Rental Cars - Expedia.com
Tucson Rental Cars - Travelocity.com
Tucson Rental Cars - Carrentals.com
Dining
Yelp - The Best 10 Restaurants in Tucson, AZ
Join our Facebook group – VIB. Stay in the know. Stay up to date. From our bead shows to our video shows and sales, you can stay in touch with us. The community is full of artistic and helpful beaders and crafty people. Inspire and be inspired. Share your pictures and get the beading bug from others!
Visit the Soft Flex Company YouTube Channel!
---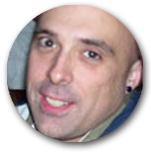 Blog contributor Thomas Soles loves Jazz Age writers and crunchy french fries. His favorite gemstones are Lapis and Pietersite. His favorite hobby is day dreaming. And his favorite mustache is Freddie Mercury's. As you can see, he has a healthy (or possibly unhealthy) sense of humor. You can write to him at Thomas@SoftFlexCompany.com