What a wonderful week for jewelry! We have been designing some fun bracelets. Kristen used our Winter Wonderland Bead Mix and Trios to create an enchanting macramé bracelet. Sara showed us how she likes to use Stretch Magic to craft a quick and easy bracelet. If you love jewelry, you will love this week's video recap!

Sara is going to be on Public Television's Beads Baubles and Jewels. Make sure you stick around for information about the shows she filmed and their air dates. She selected a Southwest theme for her jewelry for one episode and an ocean theme for the other. It was a great fit for her. She recently relocated from her home in the Sonoran Desert to a home with a seaside view. This certainly inspired her creative muse.
Show us your beaded bracelets. Join our Facebook group - VIB and post your pictures. VIB is a fun community of beaders that love to create jewelry and share their work. You are not obligated to post photos, but if you want to, we would love to see them.Our little community is full of jewelry designers that love to be inspired and love to inspire others. It is a great place to find some fun jewelry ideas.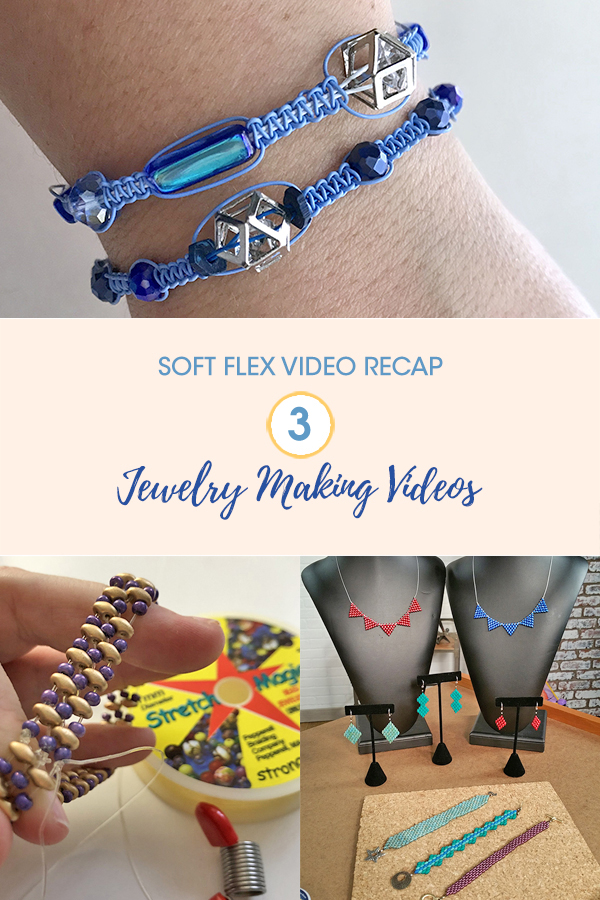 Winter Wonderland Square Knot Macramé Bracelet
Kristen returned for another episode of Free Spirit Beading. She had a wonderful break with the holidays and spent some time with family. We were excited to see what she would create. She definitely did not disappoint.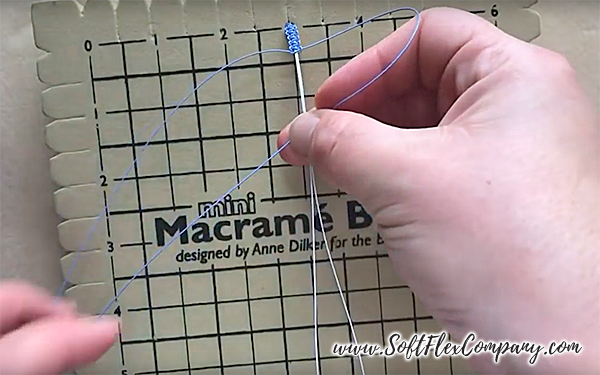 Kristen was excited to use our new Winter Wonderland Bead Mix and Winter Wonderland Trios. The Winter Wonderland theme is a stunning collection of blues and silvers. Colors that are perfect for seasonal beading as well as moods. The collection would look great for the holidays or even as a nautical summer theme. Very versatile and lovely.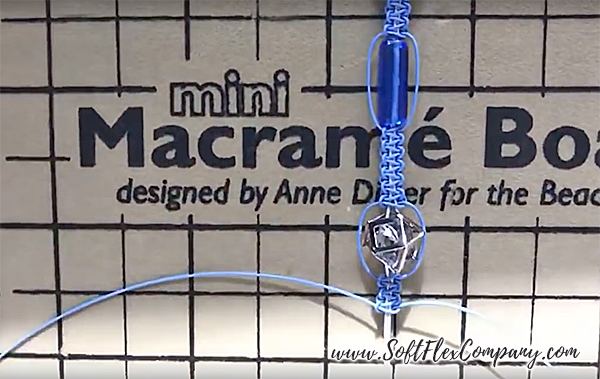 Kristen opted to create a bracelet using a square knot macramé design. She has designed macramé bracelets with a half-knot in the past and had requests for a square knot. Soft Flex beading wire is a great medium for macramé. Especially in conjunction with a Mini Macramé Board.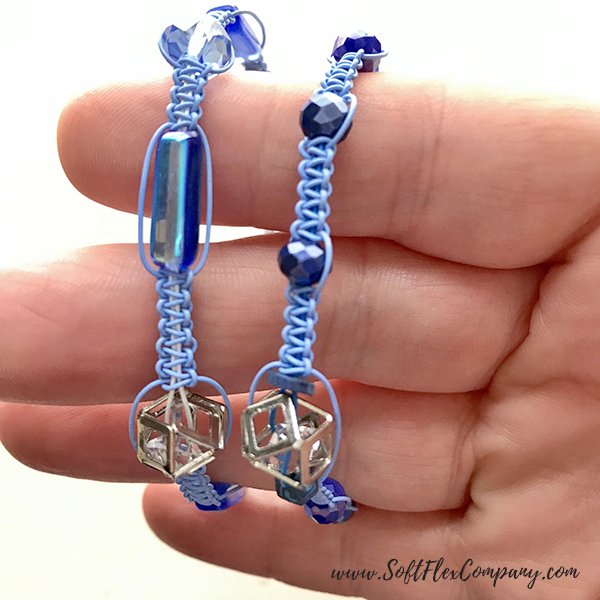 Kristen was also excited to use our new Winter Wonderland Tassels. Our tassels are huge! They are 83mm in length with a top knot of 23mm. They are what we call 'challenge' items. You need to think outside the box to accommodate them in a design, but they look absolutely lovely when you are able to incorporate them.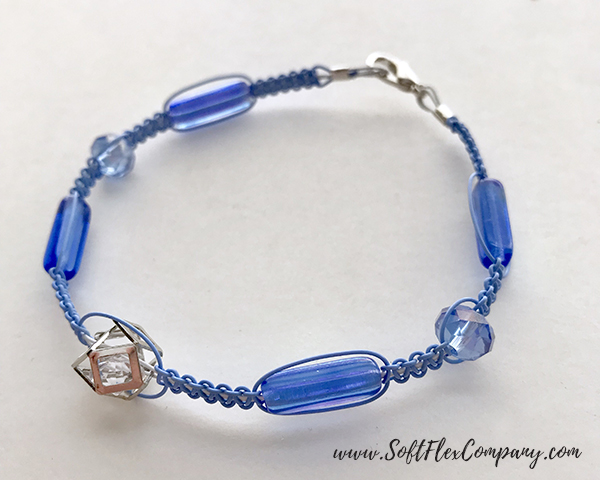 These are the supplies Kristen used for this project:
Winter Wonderland Bead Mix
Soft Flex Trios Winter Wonderland
3x3mm Sterling Silver Crimp Tubes
If you love macramé, watch Kristen work her magic. She makes an enchanting piece of jewelry and it looks so simple. The Winter Wonderland Bead Mix and Winter Wonderland Trios are all you need to make a beautiful bracelet.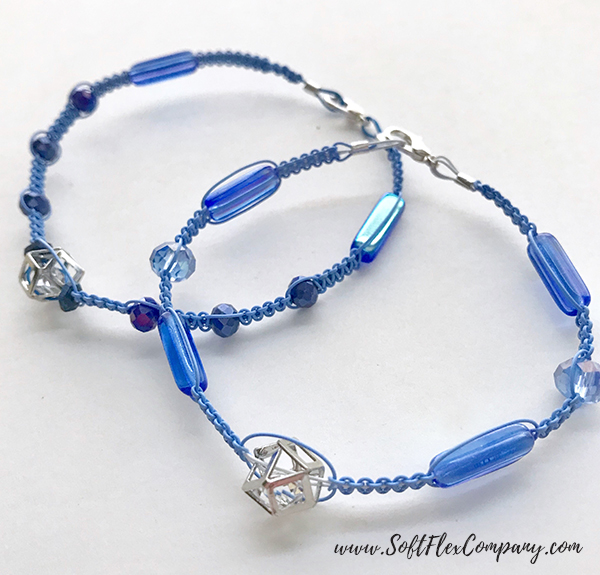 Make a colorful bracelet using Stretch Magic
Sara filmed a video showing how to work with Stretch Magic. She created a lovely bracelet with Stretch Magic, gold super duo beads and size 8 Czech glass beads.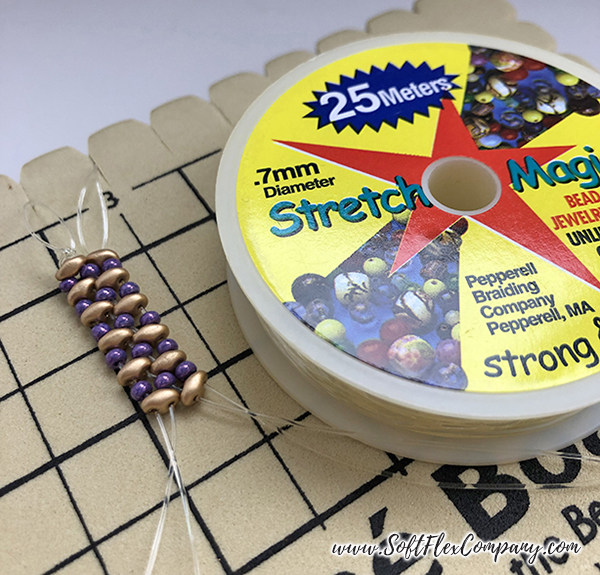 Stretch Magic is manufactured by the Pepperell Braiding Company. The company was founded in 1917 as a shoelace manufacturer. They went on to make cigarette lighter wicks and candle wicks. In the late 70's, the company moved into the craft market with macramé products. Today, Pepperell Braiding Company is still involved with the craft industry. They manufacture a number of creative products and have three factories in operation.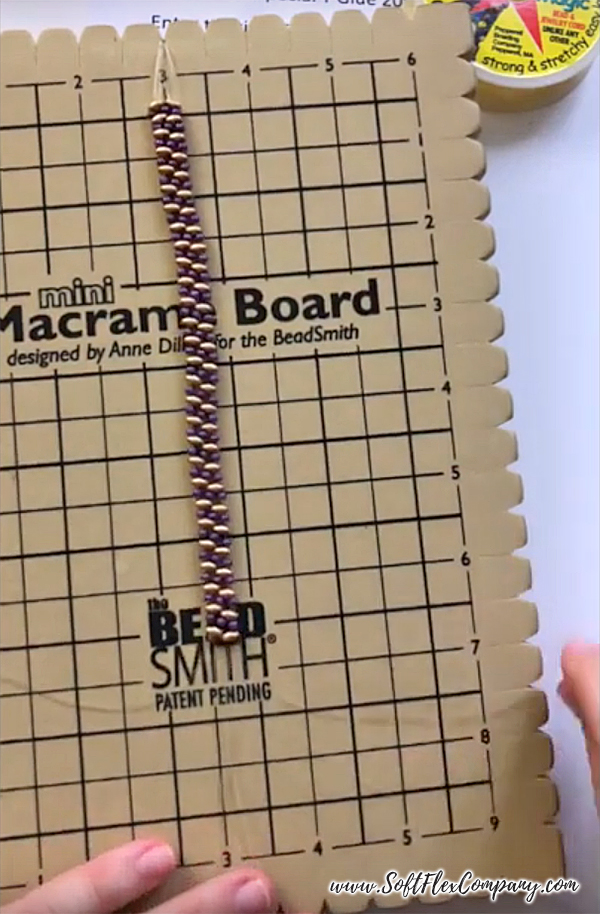 Stretch Magic is a strong elastic-like cord. It is constructed of a mixture of polyester and polyurethane. Stretch Magic is solid and will not fray over time. Stretch Magic does not contain any latex, rayon, or elastic. This product is available in Clear or Black.
Stretch Magic is not as durable and strong as Soft Flex Beading Wire. But it is fantastic for a quick design. You don't need tools to finish a design – scissors will do (to cut the wire). A surgeon's knot or figure-eight knot will finish the design. Special T Glue is great for extra security.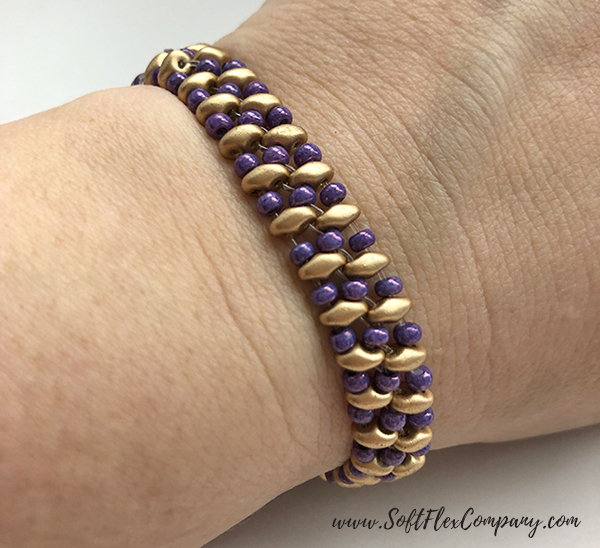 Sara uses her Mini Macramé Board to hold her wire in place while she works. The board is great for macramé work, but can be used for braiding and other designs.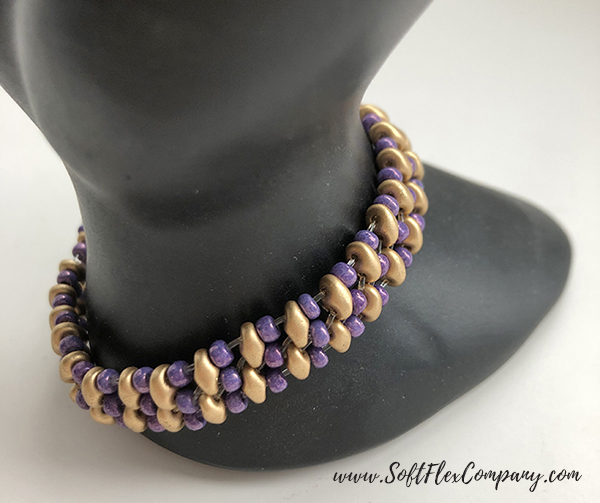 Isn't that lovely!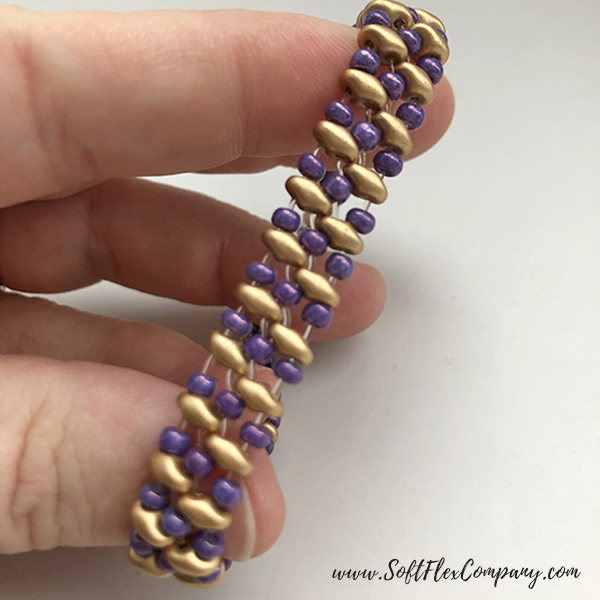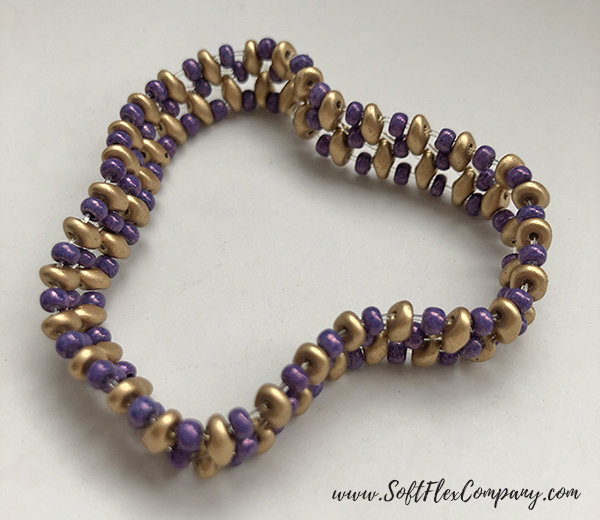 Beads Baubles and Jewels
Sara is going to be on an upcoming episode of Public Television's Beads Baubles and Jewels. Sara has done lots of television and radio spots but we always enjoy seeing her design jewelry. She filmed two segments for the show.
You won't want to miss these episodes. Check your local listings for channels and times. Beads Baubles and Jewels airs on your local Public Television station starting January 24, 2019.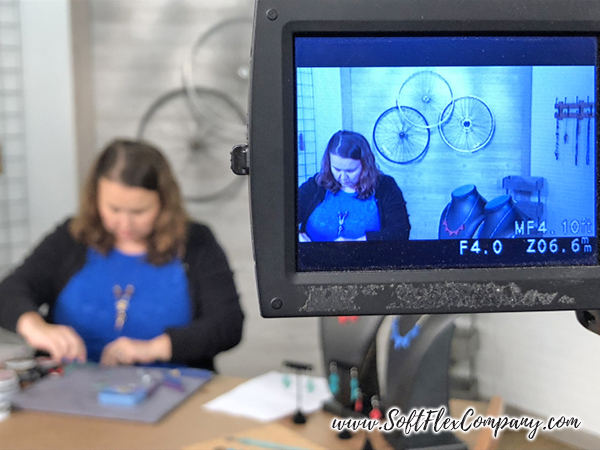 If you enjoy Sara's videos, check out her blog.
Join our Facebook group – VIB. Stay in the know. Stay up to date. From our bead shows to our video shows and sales, you can stay in touch with us. The community is full of artistic and helpful beaders and crafty people. Inspire and be inspired. Share your pictures and get the beading bug from others!
Visit the Soft Flex Company YouTube Channel!
Blog contributor Thomas Soles is the Trade Show Coordinator for Soft Flex Company. His favorite stones are Lapis and Pietersite. His favorite hobby is day dreaming. And his favorite mustache is Tom Selleck's. As you can see, he has a healthy (or possibly unhealthy) sense of humor. You can write to him at Thomas@SoftFlexCompany.com