We are so excited to be back from vacation! We have lots of new products on our shelves. We have some great free beading project ideas that we will be blogging about. We have so many stories and there is so much going on. The holiday season is such a fantastic time to relax and reenergize. We cannot wait to get back to work.

Sara returned to Facebook to film a Live Design Challenge video. She opened our Winter Wonderland Design Kit and created some gorgeous jewelry. She discussed our newest items.
Read on, Sara reveals a huge secret!
Sara starts her Facebook video discussing the Winter Wonderland Design Kit and Cupid's Kiss Design Kit. Winter Wonderland was last month's themed kit. Cupid's Kiss is the current kit. Winter Wonderland is sold out and no longer available. We offer our kits as a limited supply mystery item. We only stock a limited number of the kits and when they sell out, they are gone for good.
For this video, Sara is opened the Winter Wonderland Design Kit and created jewelry with some of the components and beads found inside the kit. She will do the same thing for the Cupid's Kiss kit at the end of this month (Wednesday, January 30th, 2:00pm PST).
We do a random drawing for each kit on our Facebook group. Anybody that purchased Winter Wonderland can post their finished jewelry on our Facebook Group. If the pictures of their finished jewelry on the group get drawn, they will receive the next month's kit for free. There is only one winner drawn from each kit challenge. The winner must use elements from the kit and must post photos on our VIB group. Every new jewelry design posted is a unique entry into the drawing. We use a random number generator to select our winner. We love the designs we have seen in previous challenges, it would be too hard to decide by judging the pieces.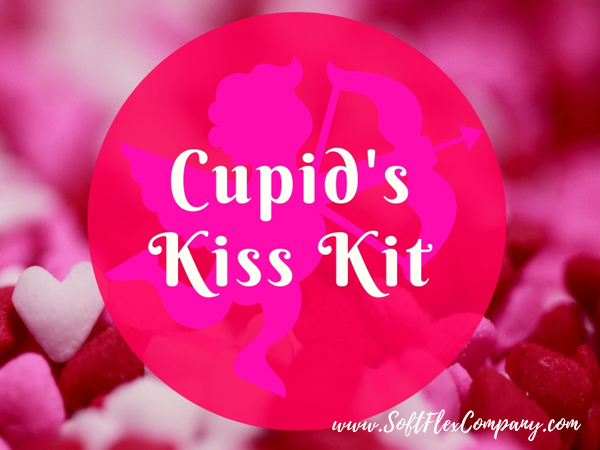 Sara announced our Cupid's Kiss Design Kit. It just landed on our shelves. The product went live right before the show. There is a limited quantity available, so buy one soon or you will miss out.
Sara announced the kit and let everybody know her big secret. She is 14 weeks pregnant. She has two young girls and is adding a baby boy to the family. So exciting! As the father of a two year old baby boy, I think Sara is going to love her little man.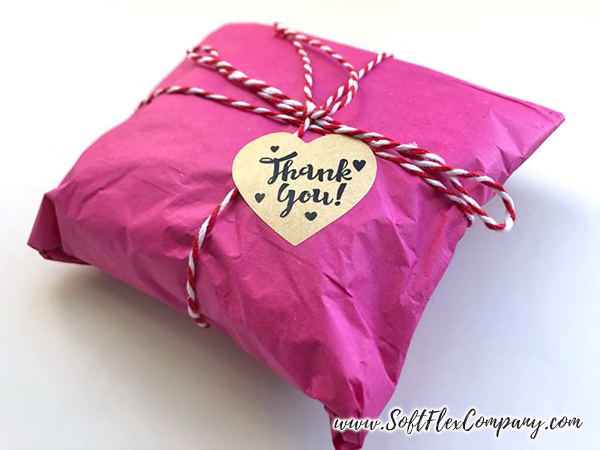 Our Design Kits are mystery kits. They are themed and inside we add wire, beads and components that evoke the feelings of the theme. The colors of the beads and wire inside each themed kit are pretty apparent if you know what the theme is.
Each kit contains everything you need to create lots of jewelry. Components, beads, and wire - the only thing you need is tools. If you do not have crimping pliers and cutters, you can find them in the tool section of our site.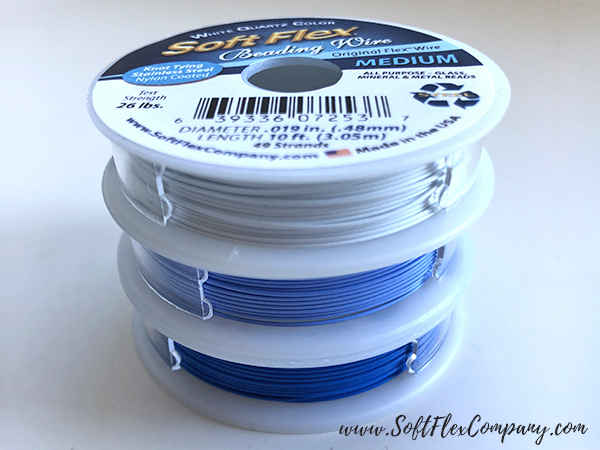 Among the newest products we offer is our latest Trios package: Winter Wonderland Collection. This beading wire set contains three 10 foot spools of Soft Flex Beading Wire. The selected colors are Turquoise Blue Topaz, Tanzanite, and White Quartz. These colors are perfect for a holiday theme or a breezy summer necklace – so much more than seasonal.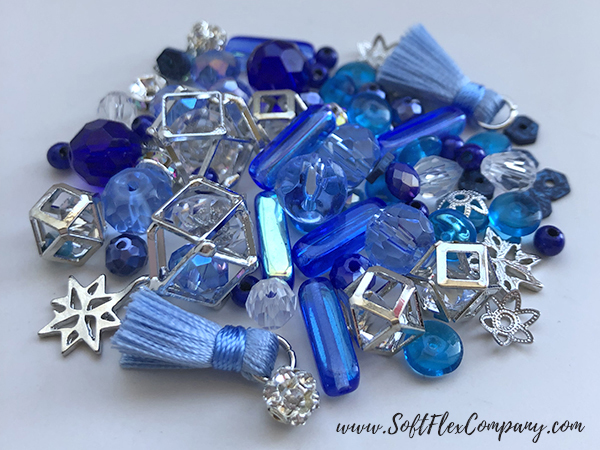 We are also selling the Winter Wonderland Bead Mix. If you were lucky enough to grab a Winter Wonderland Design Kit before they sold out, you would have found this lovely package of beads inside that kit. We are excited that we can offer the bead package separately. This wonderful mix of beads is perfect for a sophisticated Hanukkah or Christmas design. But the colors are not specific to the holiday season. You can create stunning jewelry all year 'round with this collection.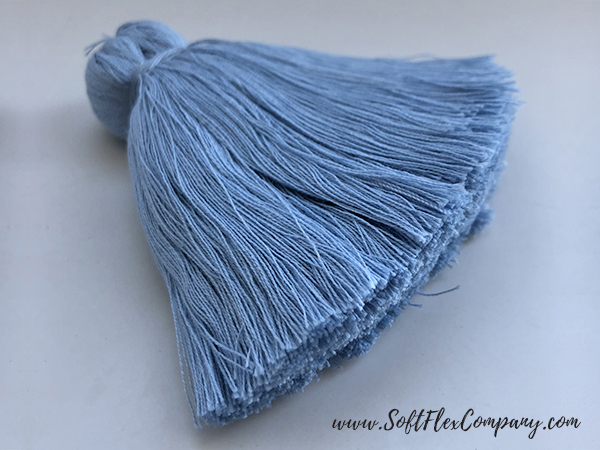 The Winter Wonderland Tassel has also hit our shelves. This huge Egyptian cotton tassel comes to us from Jesse James Beads. You will really make a statement with this one. This tassel is 83mm in length with a top knot of 23mm. The Egyptian cotton threads are so soft and luxurious. This tassel is perfect for statement boho jewelry. The winter blue color is great for winter and transitioning into spring.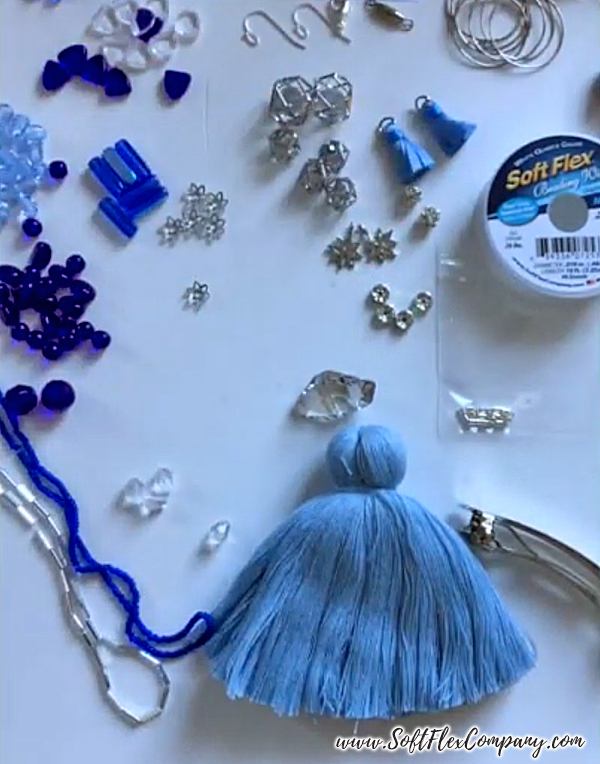 Sara opened the Winter Wonderland Design Kit. She loved the tassel and knew she had to include it in her beading designs.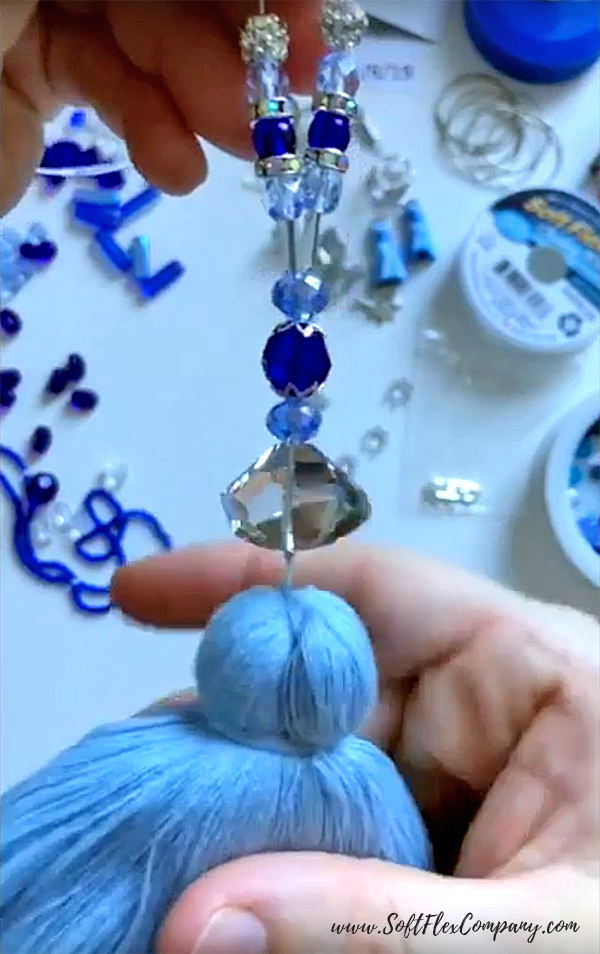 She designed a lovely necklace with the tassel as the focal. Of course, this tassel demands attention, it would be hard to create a piece where this is not the focal.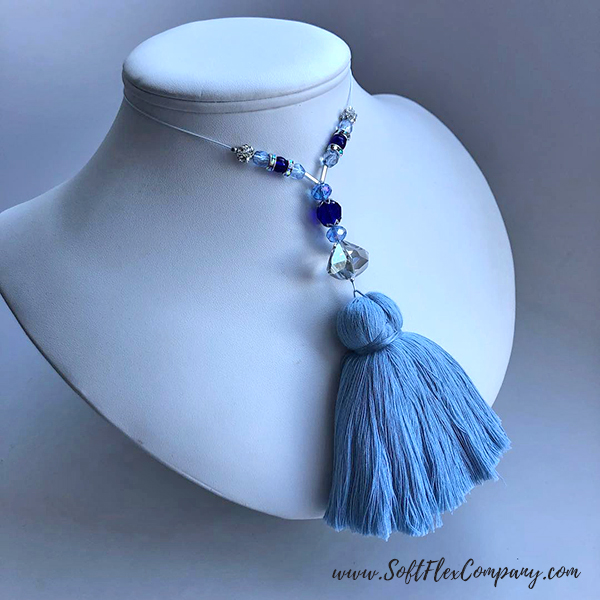 What an absolutely stunning necklace!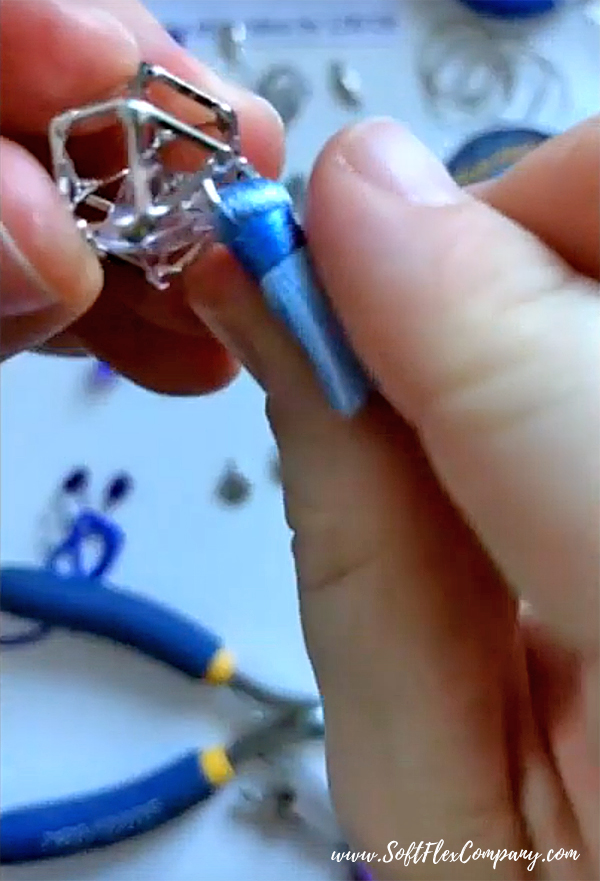 Sara then opted to create some earrings to partner with her new necklace. She selected some smaller tassels and some caged beads to make a eye-catching design. So amazing!
Thank you for joining us. We love to show you our jewelry creations and we love to see what you have designed.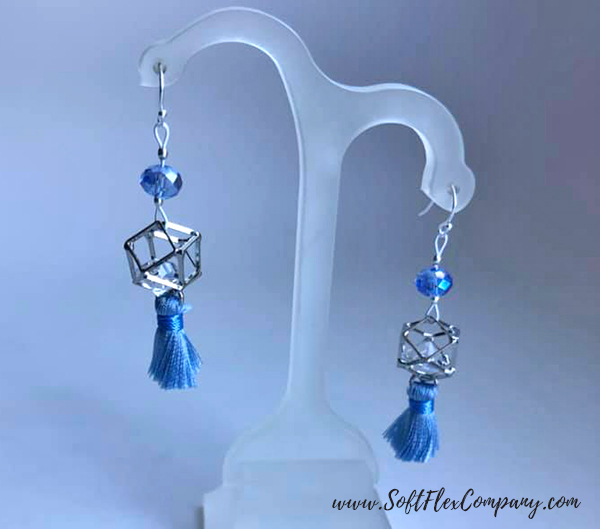 Join our Facebook group – VIB. Stay in the know. Stay up to date. From our bead shows to our video shows and sales, you can stay in touch with us. The community is full of artistic and helpful beaders and crafty people. Inspire and be inspired. Share your pictures and get the beading bug from others!
Visit the Soft Flex Company YouTube Channel!
---
Blog contributor Thomas Soles is the Trade Show Coordinator for Soft Flex Company. His favorite stones are Lapis and Pietersite. His favorite hobby is day dreaming. And his favorite mustache is Tom Selleck's. As you can see, he has a healthy (or possibly unhealthy) sense of humor. You can write to him at Thomas@SoftFlexCompany.com