Wire Knit Bezel Using Soft Flex Craft Wire
Watch James Browning, Soft Flex Company's resident craft wire expert, tackle a new and interesting way to set a cabochon with Soft Flex Craft Wire. This technique is similar to the techniques used in creating Viking Knit jewelry.
Supplies:
18g Soft Flex Craft Wire
26g Soft Flex Craft Wire
Nylon Jaw Pliers
Bead Nippers (Cutters)
Chain Nose Pliers (or similar pliers)
LoopRite Looping Pliers or Round Nose Pliers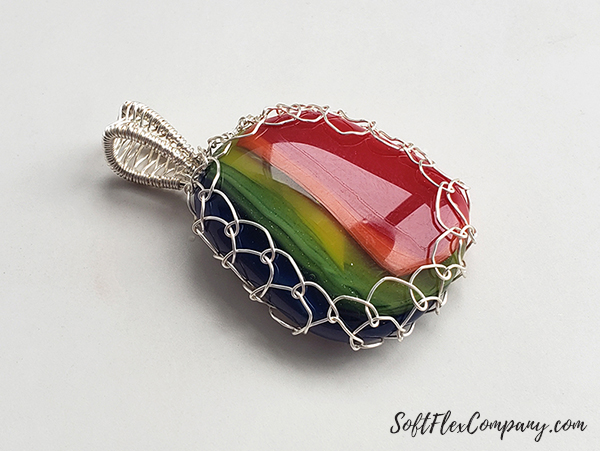 This is an intermediate level tutorial and is advised to be attempted after you have worked with craft wire for a little bit and are comfortable.
James will show you how to create a backing for the stone, start the weave and even show you how to create a bail using a wire wrap.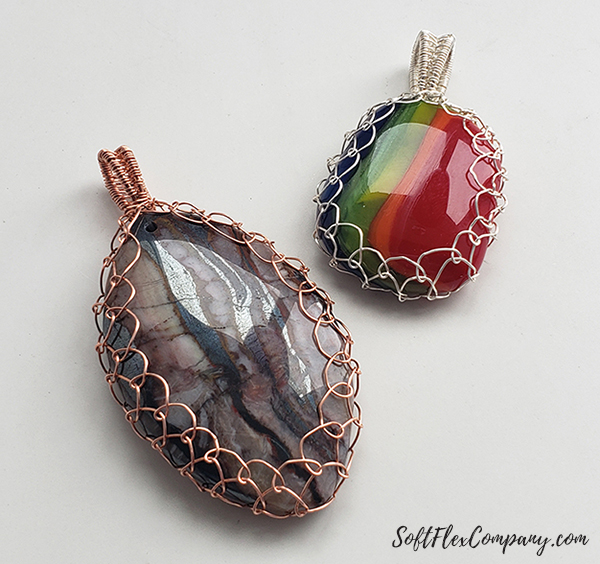 If you love this project, you might like these project videos using the Viking Knit technique.
Join our Facebook group – VIB. Stay in the know. Stay up to date. From our bead shows to our video shows and sales, you can stay in touch with us. The community is full of artistic and helpful beaders and crafty people. Inspire and be inspired. Share your pictures and get the beading bug from others!

Visit the Soft Flex Company YouTube Channel!

---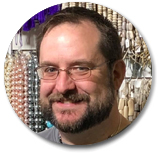 James Browning is a Sales Representative for the Soft Flex Company. A transplant to California from Eastern Washington. His passion for making things has been lifelong, driving him to get his BFA after studying abroad in Florence, Italy. He has his artistic fingers in many mediums including marble sculpting, pottery, mosaic making, and silversmithing. Recently his passion has extended beyond beads to wire wrapping. He states that "wire is an inexpensive hobby that tends to not take over your craft room!" You can email him at James@SoftFlexCompany.com and see more of his work on his Facebook page.