Do you Zoom? If you are telecommuting during this global pandemic, you have likely had a meeting or two with your coworkers on Zoom. Zoom is a way to meet up online and discuss business. But, you can also use this technology to stay connected and network. We have been staging meet ups. We are discussing jewelry. We are making jewelry and having fun. Zoom allows us to show you multiple jewelry designers at the same time. It is a jewelry experience with multiple hosts and perspectives. We think you are going to have a lot of fun watching our meet ups. Make sure you check them out live on Facebook. We value your input during our live shows and can answer any questions you have.

Zoom is a video conferencing tool. Users can opt to share video or avoid it. It is perfect for an office meeting that needs to include a lot of people. And it is great for intimate gatherings of communities that have shared interests. Since a good deal of us are staying quarantined and avoiding the public, we figured Zoom would allow us to stay connected and share our lives, even during this time of social distancing.
Zoom Jewelry Making Parties And Meet Ups
COVID-19 does not have to mean abandoning your pastimes. With Zoom, you can watch a jewelry meet up without leaving the house. It might not be as fun as a make and take at your local bead store, but it is a fun way to discuss beading with your fellow crafters from the safety of your own home. Zoom has allowed us to make jewelry with each other and discuss shop with people that love making jewelry. Join us for a look at our beading parties!
Our Zoom parties are viewable for our friends and community, but don't worry, we are not asking you to join the Zoom app. We are simply using the platform to share a new interview style format with you. We air our Zoom meet ups live on our Facebook page. If you join us live, you can pick our brain and share your jewelry tips with other viewers. If you miss the live show, you can find the video on our Facebook videos. We also post replays on our YouTube channel. YouTube is a great way to check out our videos if you do not use Facebook (we know not everybody enjoys Facebook).
Live Beading Party! How to Make Beach Jewelry Using Beading Kits for Beginners
Sara and Kristen love beach themed jewelry. Who doesn't? This Zoom party was a fun exploration of aquatic and sea worthy jewelry. Sara and Kristen unboxed a themed kit - Sara's Beachy Birthday Mini Kit (Sold Out) and made a splash with some lovely jewelry.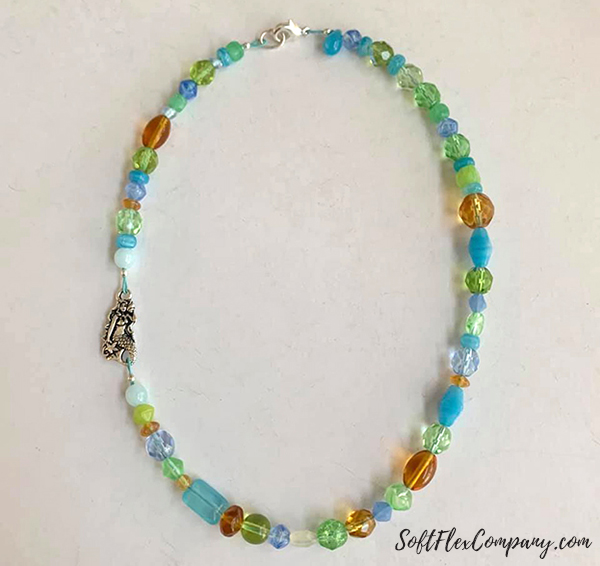 Kristen made a lovely wrap bracelet and a pair of complementary earrings.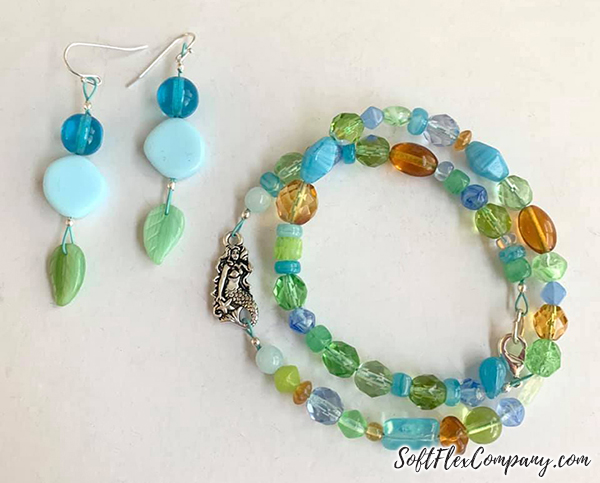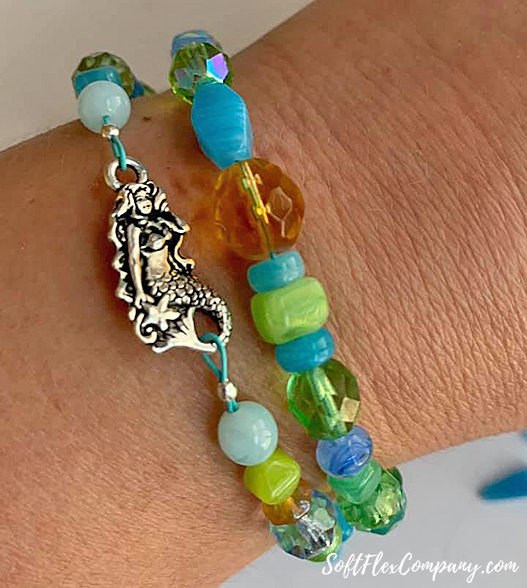 Sara made a lovely illusion style necklace and a pair of earrings that just seemed to glow. Delicious!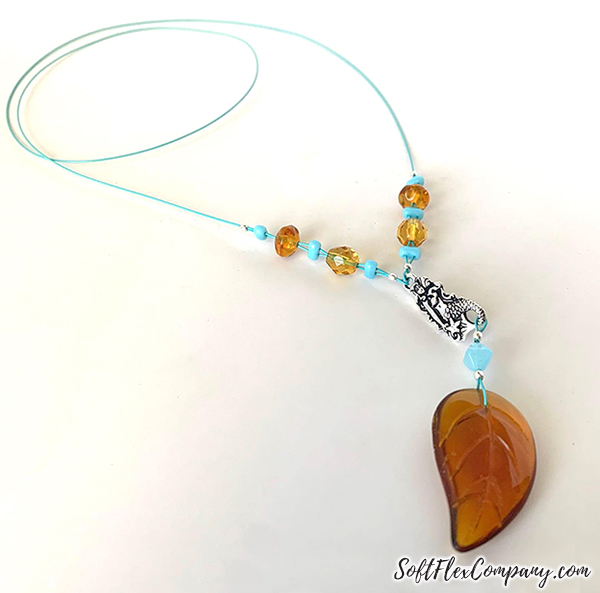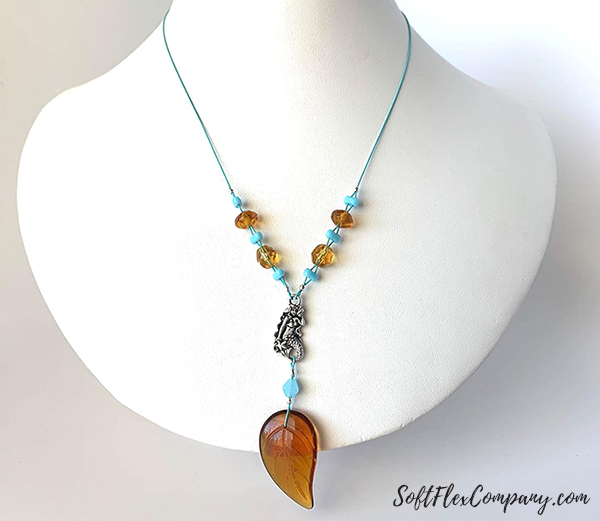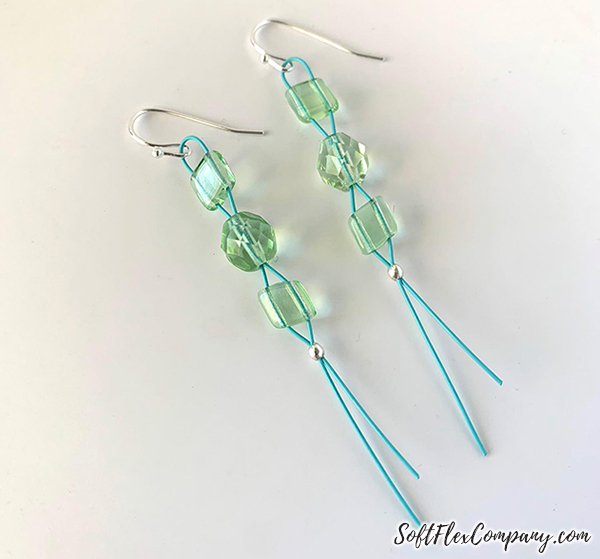 Don't miss our Zoom parties. You can find us live on Facebook. If you love the banter and projects we make, we encourage you to join our VIB Studio community. We foster creativity and beading betterment. You will learn new techniques. You can explore new crafting ideas. And you will meet lots of amazing new friends! Join us.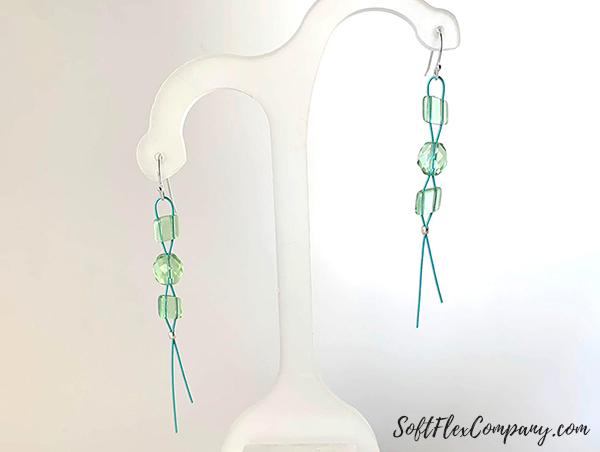 Fourth of July Live Beading Party! Jewelry Making Designs for a Fun 4th of July for Kids!
Prior to the 4th if July, we released a patriotic mini design kit. This fun package was a revolutionary look at red, white, and blue. It was perfect for our favorite American holiday. We had a Zoom party and unboxed this kit. We made some real firecracker jewelry designs. If you love the festive mix of these sparkling colors, you are going to enjoy this video. Let freedom ear-ring!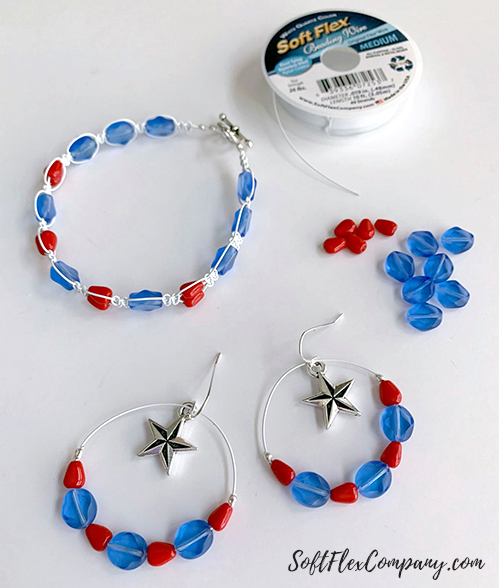 The 4th of July is a celebration of American Independence.
We love red, white, and blue. The revolutionary colors of our forefathers stir so many emotions within us. We wanted to wear this pride close to our hearts during our favorite national holiday. The festive colors of the Star Spangled Banner are a fundamental part of being an American. Let freedom ring with this colorful design kit. Make an amazing set of fireworks with your next jewelry project.
If you are new to beading, this kit comes with findings, beads, wire, and surprises. If you have crimping pliers and cutters, you have everything you need to make some fun jewelry.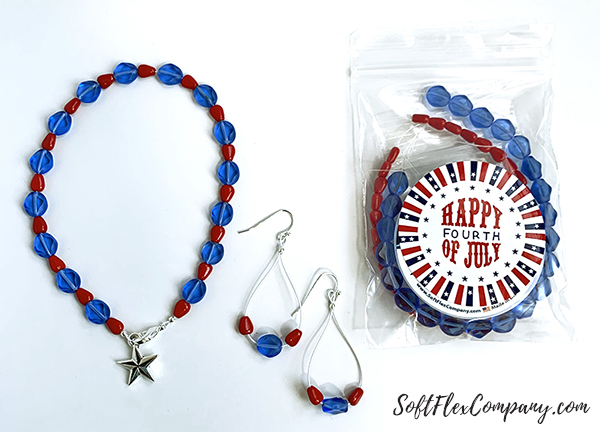 Join our Facebook group – VIB. Stay in the know. Stay up to date. From our bead shows to our video shows and sales, you can stay in touch with us. The community is full of artistic and helpful beaders and crafty people. Inspire and be inspired. Share your pictures and get the beading bug from others!
Visit the Soft Flex Company YouTube Channel!
---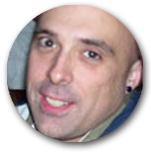 Blog contributor Thomas Soles loves Jazz Age writers and crunchy french fries. His favorite gemstones are Lapis and Pietersite. His favorite hobby is day dreaming. And his favorite mustache is Freddie Mercury's. As you can see, he has a healthy (or possibly unhealthy) sense of humor. You can write to him at [email protected]