Do you love creating homemade art? Our website and social media is focused on DIY jewelry making. But outside of handmade jewelry, a lot of us embrace all things art and craft. That lovely moment when you walk into a craft store, full of pure potential, is bliss. Why conquer one hobby when you can explore many? Today we are looking at questions that crafters and hobbyists ask. These were all asked on Amazon and other sites. This blog might answer some of your questions or inspire some craft ideas.

It is always good to get differing viewpoints on a subject. Even if these questions are not relevant to your particular hobby, having insight into them might help you in your own crafting journey. If you just like making jewelry, these answers might still prove useful. How should you knot Soft Flex Beading Wire? Will beading wire withstand the abuse a wind chime has to tolerate? Should you burn the tips of your beading wire to finish or seal the closure? Let's answer some crafting and hobbyist questions.
10 Questions Hobbyists And Crafters Ask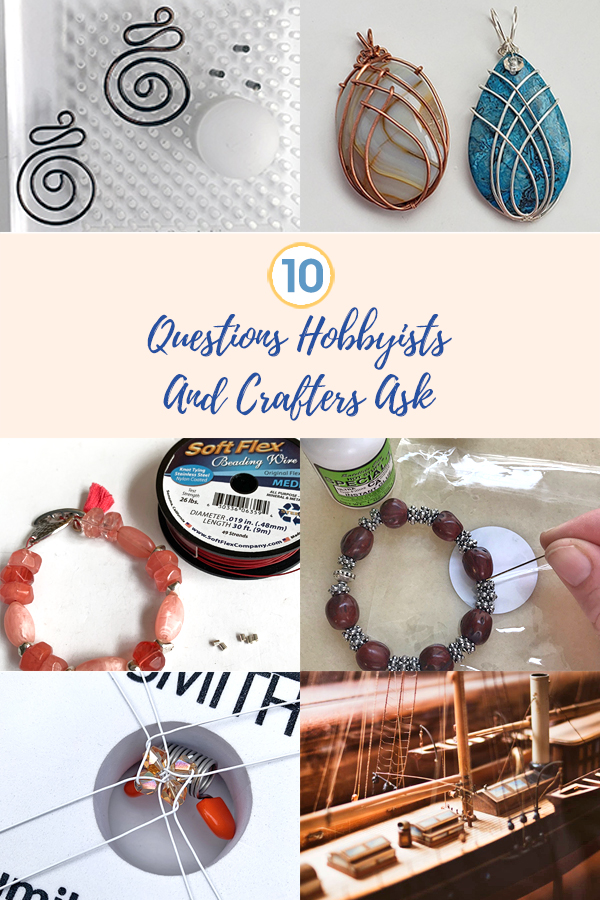 Does this material melt when burned by a lighter? I need to burn and seal the end and wondering if this material is suitable for that kind of a sealing.
If you work with thread, a thread burner is a fantastic tool for finishing a design. Thread burners are great for getting rid of fraying ends. They can cut the thread at the end or edge of a design. They can also create a blunt surface on the thread that stops beads from sliding off. They are great for sewing, bead weaving, and loom projects.
If you work with paracord, one of the easiest ways to finish a design is to melt the end of the paracord. Once you have melted the end slightly, you can then manipulate the end so it is wider or smaller. You can stick a melted end next to another melted end and fuse them together. You can also melt the cord next to the clasp so it is secure and will not fall apart on you.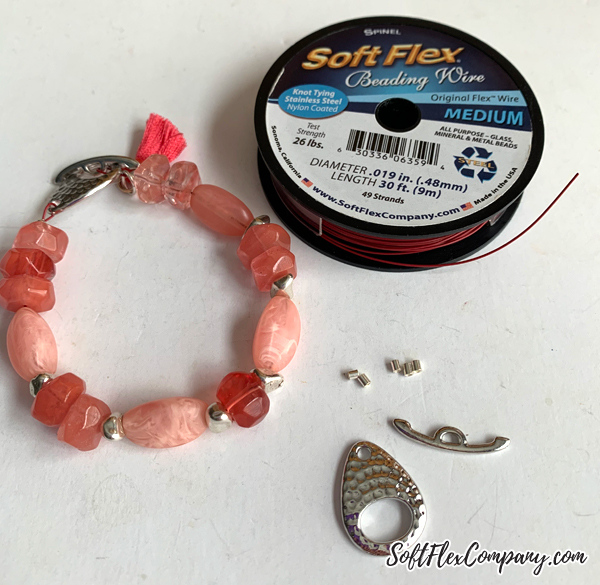 Using a lighter to burn your threadwork is great. But that is not how we recommend you treat Soft Flex Beading Wire. Soft Flex is a marine quality stainless steel, shielded with a protective nylon coat. Soft Flex wire is a high quality bead string created for exceptional gallery ready designs and jewelry meant to last. Soft Flex is a premium product that is at home on the red carpet or cool deck in the back yard. This wire is both delicate and rugged. Burning the tips of Soft Flex is just going to create an ugly tip. It is not going to seal a design or enhance it. For the most professional look, Soft Flex wire should be crimped to finish a design. Burning the wire will not make it adhere or secure to other wires or a clasp. If you have a good pair of bead nippers or cutters, the cut is going to be clean and wonderful. Cut that end next to a crimp and your design is finished.
Soft Flex wire is supple enough that you can knot or crimp it. If you are making something other than jewelry, tying a knot could be a great way to secure the wire. We will go in depth on how to knot our wire further into the blog. If you opt to crimp the wire, you are going to have the most secure finish. If you use crimps and crimping pliers, the finish will be consistent and every design will have a uniform look. This could be useful if selling your crafts or need to replicate the look.
If you would like more information on how to crimp, watch this video:
Kristen shows a couple of crimping options. She crimps a larger crimp with Mighty Crimping Pliers, which function just like Regular Crimping Pliers, but on a larger scale. She also uses Magical Crimping Pliers. They are useful if you would like to turn a crimp tube into a rounded bead. This is great for anybody that does not like the look of a finished crimp.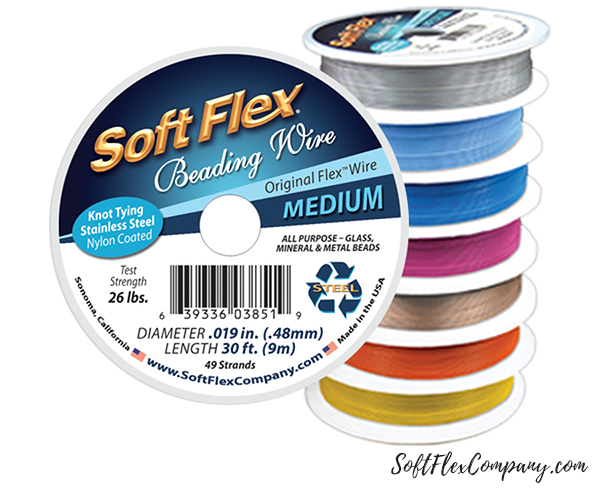 Soft Flex Wire is a lead-free beading wire for designers that demand strength and durability. Soft Flex Wire is a superior beading wire, created by beaders for beaders. Soft Flex Wire is constructed of either 21 or 49 micro woven stainless steel wires. It is supple enough that it can be knotted and comes in a wide variety of colors. It is available in 3 diameters: .014, .019, and .024. We recommend Soft Flex Wire for designers that want their pieces to last and eliminate the frustration of restringing.
Can you bend Craft Wire with your hands or do you need pliers?
Soft Flex Beading Wire is our beading thread alternative. Soft Flex Craft Wire is our permanently colored copper wire for wire working, wrapping, hobbies and crafts. Our beading wire has a drape and mimics thread or silk. Our Craft Wire is firm and hold its shape, especially after being work hardened. Craft Wire is great for a wide range of projects. If you are a jewelry designer, you need Craft Wire in your beading supplies. Craft Wire is incredibly versatile. Craft Wire is great for interlocking necklace pieces. It is great for creating interesting focal beads. It is great for creating jewelry findings or the components for chain maille. Your creativity is the only limitation to this fun wire.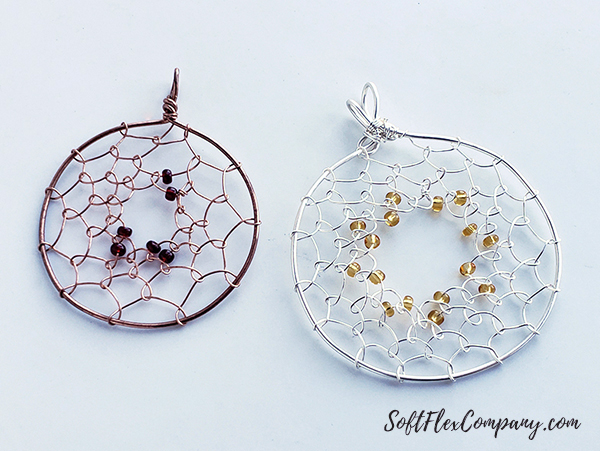 If you are looking to create organic and free spirited jewelry or art ideas, manipulating Craft Wire with your fingers is totally acceptable. Craft Wire is malleable and easy to work with off of the spool. You can bend the wire and shape it with ease. In the video below, James sketches names out on a piece of paper. He uses this as a template to form his wire. He bends the wire with his fingers until it conforms to the shape he wants. For more severe angles and loops, he uses pliers to assist his work.
There is a staggering number of possible craft and hobby uses for this wire. This wire would be great for articulating a skeleton or poseable drawing model. This wire is ideal for wine bottle tops or glass art. Wire wrappers love Craft Wire for artistic enhancements on dishware, furniture, phones and so much more. The wire is soft off of the spool and becomes a rigid half hard when struck or work hardened. Once the wire is hardened, it will be much more difficult to manipulate it and it will hold whatever shape you would like. A wrapped bird in a cage or tree of life is fun. Craft Wire would be great for rigging on model ships, cabling on buildings, razor wire on dioramas and enhancements for model airplanes, and perfect for Christmas ornaments or holiday decorations. This wire comes in a beautiful spectrum of colors that will enhance your art projects.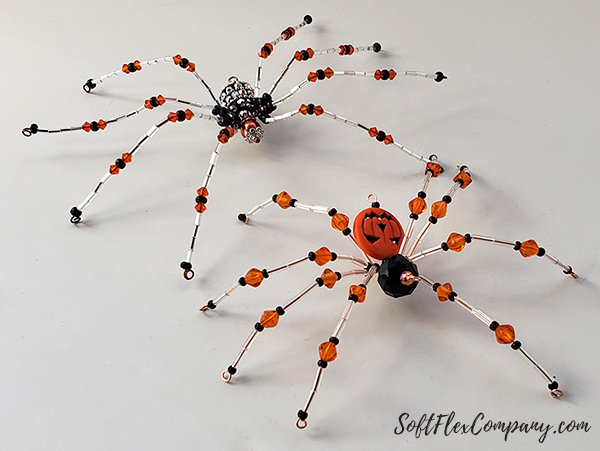 Aside from digital manipulation, Craft Wire can be shaped and molded with pliers and tools, if you want a professional look to your artistic endeavors. We have clear WigJig wire jig boards that are great for working with a pattern. Our jig boards are created from the same material as aircraft windows. The holes on the jigs will not widen and allow the pegs to wobble over time. WigJig boards are wonderful templates for creating design elements that need to be repeated. Each finished jig pattern will look identical to the last if you follow the same path.

Check out our WigJig jig boards. We carry the Olympus Lite and the Delphi.
The transparent Olympus Lite is the perfect jig for beginning wire designers. Just place the transparent jig on a pattern, trace with the pegs, and wrap the wire to form the design. It's simple to design with wire instantly to make jewelry, home decor, and paper arts projects. Includes jig with 238 holes, 10 metal pegs, and wire designing tips. Wire, jig, Super Pegs, Spiral Maker and nylon spacers are sold separately. WigJig Olympus Lite is 3" x 3".
The transparent Delphi has smaller pegs and closer holes than the Olympus-Lite. Accordingly, designs made on the Delphi are smaller and more delicate. This is a great addition to the Olympus Lite jigs since it facilitates making matching sets of jewelry or components. For example, smaller earring components can be made on the Delphi to match larger necklace/bracelet links made on the Olympus Lite. It also works very well for paper arts designs. Includes jig with 181 holes and 20 metal pegs (1/16" diameter). Buy Super Pegs to enhance your collection (sold separately). The WigJig Delphi Jig is 3" x 3".

Soft Flex Craft Wire is a high quality, permanently colored copper wire. It is resistant to scratching, peeling and marring. This is due to the special enameling process used to coat the wire to produce the wide spectrum of colors we offer. After the enamel is applied, the wire is then clear coated to prevent tarnishing. Bare Copper is the only wire in the line that is not treated. If antiques and old findings are your medium, Bare Copper will patina - perfect for making that new project look like an heirloom.
Quality Soft Flex Craft Wire is 100% lead and nickel free. There are no other metals used in the wire production other than copper and fine silver. The temper of the wire is soft. It is firmer than similar wire products offered on the market, which are typically only available in dead soft and can't be tempered to half hard. We currently offer six of the most commonly used gauges in the jewelry industry and more are on the horizon. An exceptional design idea deserves a professional craft wire.
Will this work outdoors for chimes on a wind chime?
Soft Flex wire was created when owner Mike Sherman realized he wanted a stronger beading wire than what was available at local bead stores and hobby shops. He had been taking apart antique jewelry pieces and redesigning them with a contemporary style and attitude. He found that his work did not always drape the way he expected and he would have to restring his designs because his stringing material was failing him. The wire options he had would kink or easily break. This was not acceptable for a designer that was selling his work to galleries. Collaborating with his partner Scott Clark, Mike brainstormed a wire that would withstand a staggering amount of abuse and heavy use. Soft Flex Beading Wire was not afraid of dense beads and chunky stones. It offered strength, durability, and a drape that was thread-like: the strength of steel and the grace of silk.
Soft Flex Beading Wire can endure the harsh motion of bracelets. Bracelets rock back and forth on the wrist. Any imperfections or sharp surfaces in the bead channels will eat and tear into the wire. If you want to string a bracelet, you have to use a beading string that is tough enough to deal with that stress. We design beading wire that is able to face challenges. Our wire is perfect for wind chimes. Our wire is a lead-free, marine quality stainless-steel. It can weather the punishment of an outdoor environment. We suggest using our heaviest diameter if you want it to last for years. Our wire is supple enough that it can be knotted and comes in rainbow of colors. You will find a perfect match for your wind chimes. Our wire can be subtle and let you showcase your chimes, or you can choose a color that stands out and becomes a visual element of your design.
Selven O'Keef Jarmon had a vision. Selven is a fashion designer/ visual artist, and published author from Texas. His work has been featured on television, radio, and magazines. He wanted to produce a beaded artwork that showcased one culture and made it relevant in another. He wanted to bring the unique beading culture he observed in South Africa to the Western United States. He worked to turn a dream into an epic beaded art project
The beading culture Selven witnessed in South Africa had once been a powerful part of the cultural identity. Over time, he saw the beading artisans of South Africa dwindle. The beading cultures in the United States have also seen ebbs. His project, 360 Degrees Vanishing, is a massive tapestry of beads. The project started as a simple wall of beaded panels. It grew into a mighty cathedral of beads that required the assistance of structural engineers to help complete.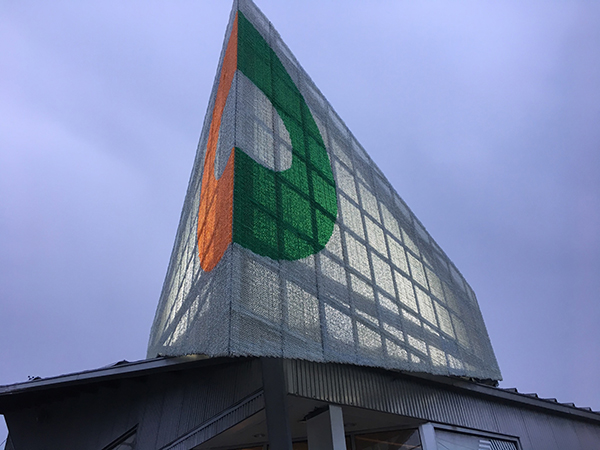 360 Degrees Vanishing is a beaded art installation. The structure of the art installation is a mirror for the skin of a lake. Once a pebble is dropped onto the surface, it creates a ripple of concentric circles and then vanishes. Jarmon interprets this ripple as a positive effect. The beads were 23mm in size and 350,000 plus beads were estimated to have been used in the project.You can view the project, on site, at:
Art League Houston, 1953 Montrose Blvd, Houston, TX 77006
Read about this journey on our blog.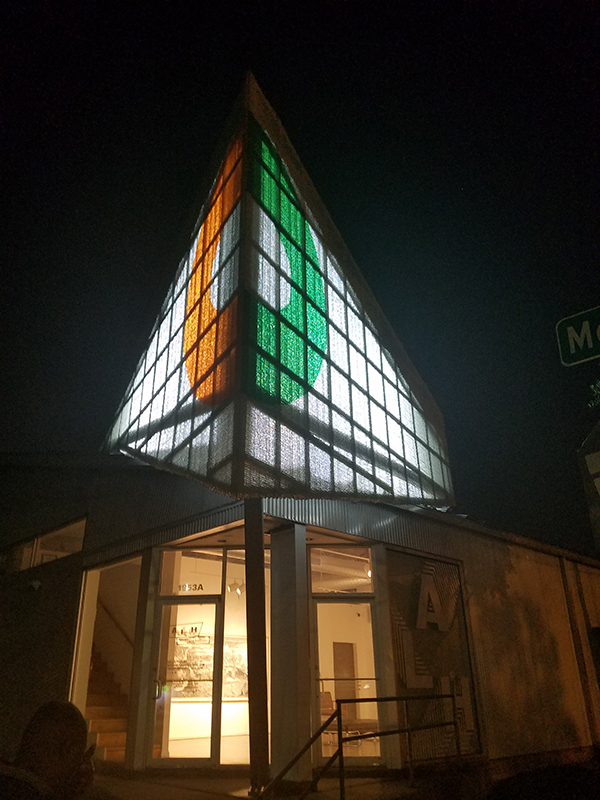 Selven did his due diligence and researched the best option for a beading wire for his installation. He needed a wire that was strong and could withstand the weight and burden of his art. We knew our wire was up for the job and we are glad we could help realize a wonderful goal. We want you to feel confident in your own personal art and household projects. Whether it is wind chimes, beaded lampshades or beyond, you can be sure that our wire is going to be a silent sentinel and stand resilient.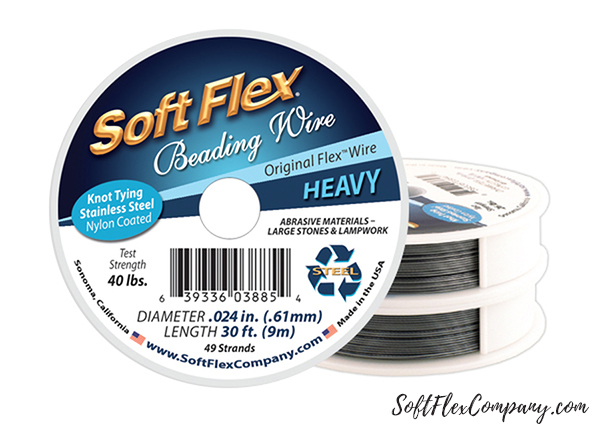 Selven put his faith in .024 diameter Soft Flex Beading Wire to hold his beads. The structure he created weighed 3,000 pounds at the heaviest points. This demanded the strongest wire he could find. His research led him to our company. We are proud to be a part of Selven's projects. He is a gifted artist. Soft Flex Beading Wire also got a fun nod in the Houston Chronicle. Our wire is called 'space-age thread'. We won't argue!
How do you knot the wire?
One of the neatest features of Soft Flex Beading Wire products is that you can actually knot the wire. You will not lose any strength or durability where the wire is knotted.

Tensile strength refers to the breaking point when the wire will snap under the stress of weight and pull. From the very beginning, it was important to us that our wire is strong enough to be knotted. And what that means to us, was not that it could just be knotted, but that it would not lose strength, work harden and break at the knot. So from day one, Soft Flex Beading Wire was tested for tensile strength with and without a knot. Our wire will not break under duress any sooner regardless of a knot or no knot.
Strong and flexible, Soft Flex was the first beading wire that could truly be knotted. It speaks volumes about the strength and durability of the product. If the product cannot be knotted then it will likely break easily if it is kinked. And there are beading wire brands made by other manufacturers that specifically advertise no knotting. Be aware.
Soft Flex is perfect for projects where you need strong knots and a durable wire. If you enjoy the look of macrame, which is a craft based on knotted textiles, you will be amazed at how versatile and colorful Soft Flex looks in a macrame design. Check out Kristen's knotted designs. Her video is great if you would like to make a macrame jewelry design.
If you are interested in a traditional single knot, Soft Flex is also able to form a tight knot that looks aesthetically pleasing. Most of us probably default to a simple overhand knot when looking for a secure knot. This knot is secure to the point that it cannot often be undone. If you use an overhand knot on a Soft Flex project, you will see that the wire also conforms to the shape of the knot and has an odd bended look. We don't suggest using this knot if you plan to expose the knot. We choose a more pleasant shape. The figure-eight knot (or Flemish knot) is a great knot to add to your talents if you would like a secure and visually interesting knot. Tying this knot is easy. Follow along and you will learn.
Tying an Figure-Eight Knot with Soft Flex Beading Wire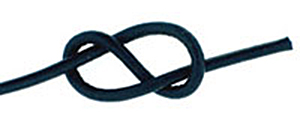 We at Soft Flex Company recommend that you use the figure-eight knot when knotting any Soft Flex or Soft Touch Beading Wire. The figure-eight knot is a rock climbing knot that has superior strength and keeps the wire in a continuous line, with no bend on either side of the knot.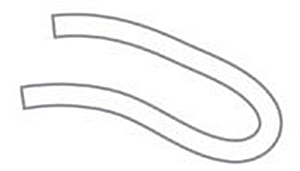 Step 1: Begin a loop - Pick up one end of your Soft Touch or Soft Flex wire and create a bend.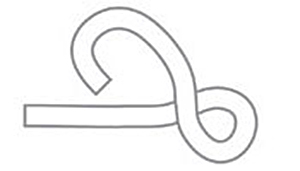 Step 2: Make a loop - Take the end of the wire and make a loop in the wire. Make the loop fairly loose. Pass over the strand which leads to the rest of the wire. When this step is complete, you will have a single loop in the wire which you have to hold in place.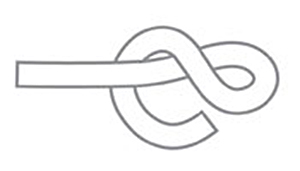 Step 3: Pass underneath the Wire - Take your end of the wire and pass it underneath the rest of the strand. This will form a second loop.

Step 4: Form the figure-eight - Take your end of the wire, and pass it through the loop you made in step 2. As shown here, your end should enter the loop created in step 2 from the top, and exit at the bottom. Once you have passed your end through the loop, you pull your end of the wire all the way through.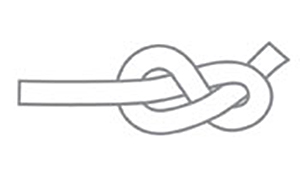 Step 5: Pull tight - Now, take each end of the wire and pull the knot tight. Before being tightened, the knot will resemble the figure-eight. At this point, you will have formed a complete figure-eight knot.

Hint: When knotting .010 Soft Touch and .014 Soft Flex, you should use your fingertips to pull the knot tight. When working with .019 and .024 Soft Flex, you will need to use both hands to cinch the knot down tightly.
If knotting your project is not the solution, crimp tubes are a simple way to secure your wire. You will need a pair of crimping pliers to finish the job for the most secure and uniform look. We do not suggest smashing the crimp with regular pliers as the tube can slip and fail. You crimps finished with a pair of crimping pliers can be exposed as part of a design.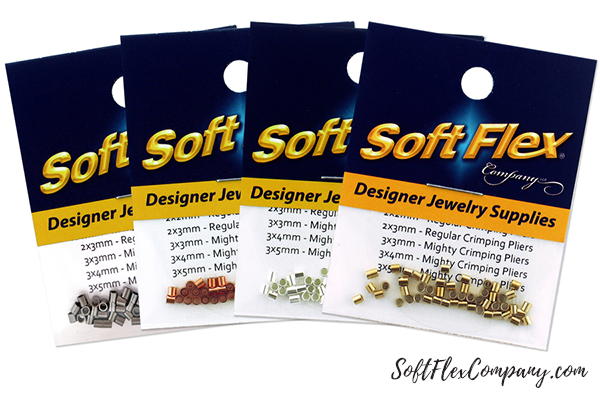 Soft Flex Crimp Tubes are crafted with the professional in mind. We have constructed a crimp tube that is almost twice as thick as others on the market. The sturdier build of the crimp is enhanced by the fact that they are also seamless. Finish your next piece securely with our designer crimps.
Available in Sterling Silver, Gold Filled, Sterling Silver Black Oxidized or Copper.
Can beading wire stretch?
There is a common misconception that beading wire can stretch. Soft Flex Beading Wire is comprised of woven strands of stainless steel coated in nylon. It is not the stainless steel that has stretched, so what is it? When a design appears to have stretched and there is more room between the crimp and the final bead than was originally intended, the strands of steel in the braid have pulled tight. This usually only happens when you are using too thin of a diameter for the type of beads or design that you are stringing or if you pull a design too tight when crimping.
Below, we have a guide that is a great reference for a bead stringer. It also applies to arts and crafts. Knowing the materials you are placing on the wire will determine which wire works best for your situation. If you are using our wire unadorned, you will not have to worry about the wire 'stretching' but if you have expectations of length and are placing beads or weight on the wire, it is helpful knowing how resilient your diameter is before using it. If you use the right wire for the right job, you will never have to worry about it stretching.
Here is a guide for basic wire usage:
.010 Very Fine - Ideal for embellishing, weaving, crocheting and stringing very small beads. We suggest finishing with 1x1mm crimps.
.014 Fine - Ideal for soft materials, seed beads and fresh water pearls. We suggest finishing with 2x2mm crimps.
.019 Medium - Ideal all purpose wire. Great with glass, mineral, and metal beads. We suggest finishing with 2x2mm crimps.
.024 Heavy - Ideal for abrasive materials, large stones, lamp work and bracelets. We suggest finishing with 2x3mm crimps.
You can also 'pre-stretch' your wire if you are worried that it may lengthen. To work proactively, string your beads onto the wire. Attach a Bead Stopper on each end of the design and thumbtack the design to the wall, safety pin to a curtain or hang from a door knob. Allow the design to hang for a few days. The weight of the beads should tighten down the woven stainless steel braid, and then you can then finish your project or design.
Can you use sewing thread for beading?
We created our premium beading wire (Soft Touch) to be a thread replacement. Soft Touch wire, .010 Very Fine diameter, is essentially a stainless steel thread. It is great for weaving, stitching, embellishing, knitting and crocheting. This beading product has the strength of steel and the drape of silk. All of our diameters are exceptionally flexible and able to be knotted, but if you want a near invisible thread with the robust strength of steel wire, you need our Very Fine wire.
That said, should you use sewing thread for beading? Well, you can, but we think anything worth doing is worth doing right. If you use sewing thread, you are using a tool that was meant for a different job. Some people might consider using thread if they are creating illusion jewelry. Illusion jewelry is a design where beads seem to float in place. They are supported by a thread that is nearly invisible. Some people might consider thread a replacement for silk in a traditional pearl necklace design. Some people may just want to use thread for children's jewelry. But beading wire is much more suited for any of these jobs. Beading wire is designed to be strong and capable of withstanding punishment. Sewing thread is simply not going to have the capacity to handle the stress of many tasks.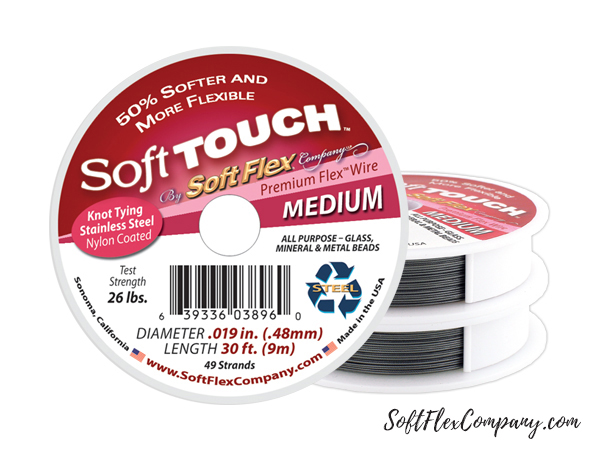 Soft Touch Beading Wire is a lead-free beading wire for designers that want a premium product for their designs. Soft Touch wire has the softest drape on the market, your pieces will lay like they were strung on thread. Soft Touch wire is constructed of either 7, 21 or 49 micro woven stainless steel wires. It is supple enough that it can be knotted and comes black and white (.010) and Premium Satin Silver. It is available in 4 diameters: .010, .014, .019, and .024. We recommend Soft Touch for designers that want their pieces to last and eliminate the frustration of restringing.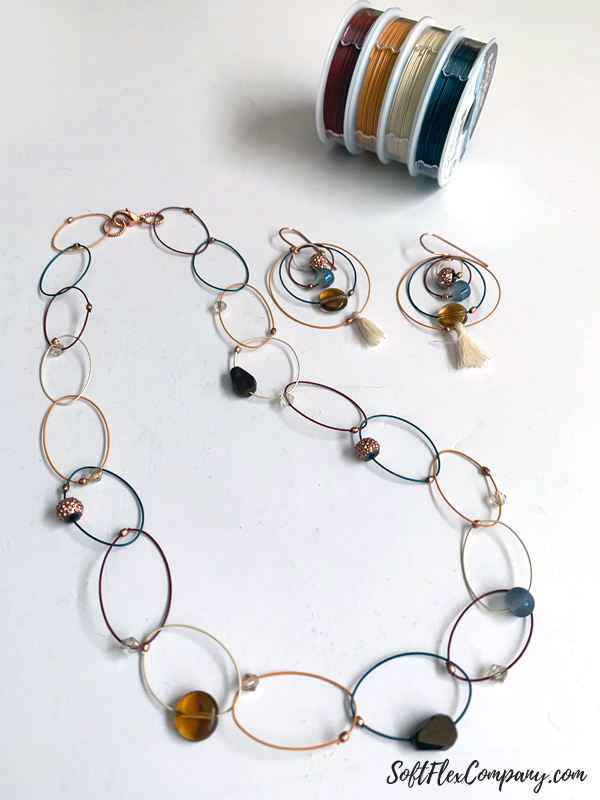 Using a beading wire opens up a world of possibilities that thread just cannot manage. The bold wire-like look of beading wire will allow you to make joined loops on a necklace, beaded earrings, illusion jewelry with a splash of color and dangling strands of beads. The drape that thread has just cannot mimic the flow of beading wire. Sewing thread will snap with a slight tug, too. Make sure you use the right tool for the job.
Our wire also comes in a wide spectrum of colors. We have a color for every occasion. You can color match us with Pantone color trends and make jewelry that is immediate and in fashion now! Save your thread for you sewing machine.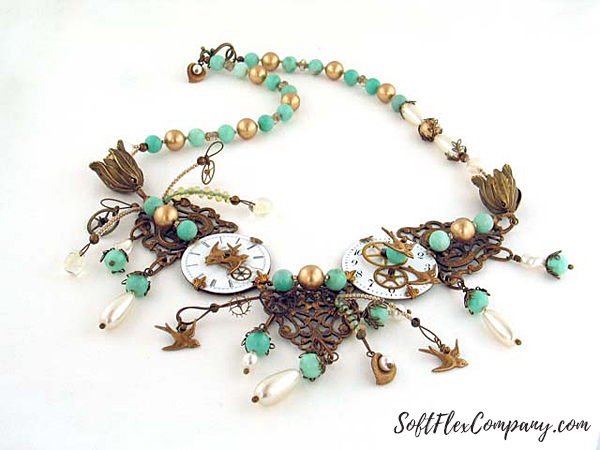 Can the nylon coating be removed at the end for electrical conduction in an electroplating application?
Honestly, we do not suggest doing anything with our beading wire other than its intended purpose - a crafting and hobby bead stringing wire. We have a premium product and our prices are set to reflect the time and energy it takes to manufacture and put on the shelves. If you are stripping our wire down for parts, you are costing yourself time and money. We cannot claim that our wire would be any good if the nylon were removed - because that is not what we designed the wire for. It is possible that removing it may work with electroplating applications, but you are on your own there.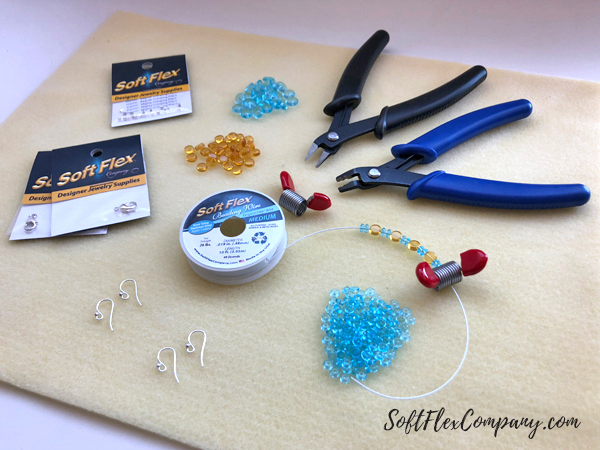 If you have not looked into it already, some people use Ernie Ball guitar strings for electroplating. Their guitar strings come in vaguely similar diameters to our beading wire. We cannot vouch for how successful that is, obviously, but it is an option to consider since it has a similar size.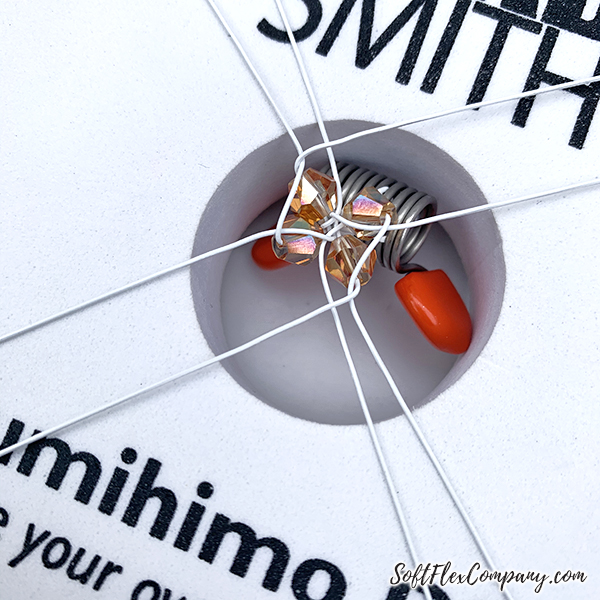 We think our wire is amazing the way it is. Don't ruin a great product! Use our wire for your next favorite craft, jewelry piece, or model build. But don't strip it apart.
Are there applications for your wire in model railway or model ship building?
We have traveled all over, selling our wire at jewelry and trade shows. We have fielded many questions about uses for our wire outside of stringing beads. We have discussed how wonderful our wire is with many couples that were brilliant and creative crafters. There are families out there comprised of beaders and model builders or gem collectors and ship builders. These crafts may seem dissimilar, but you can definitely intertwine them and create magic.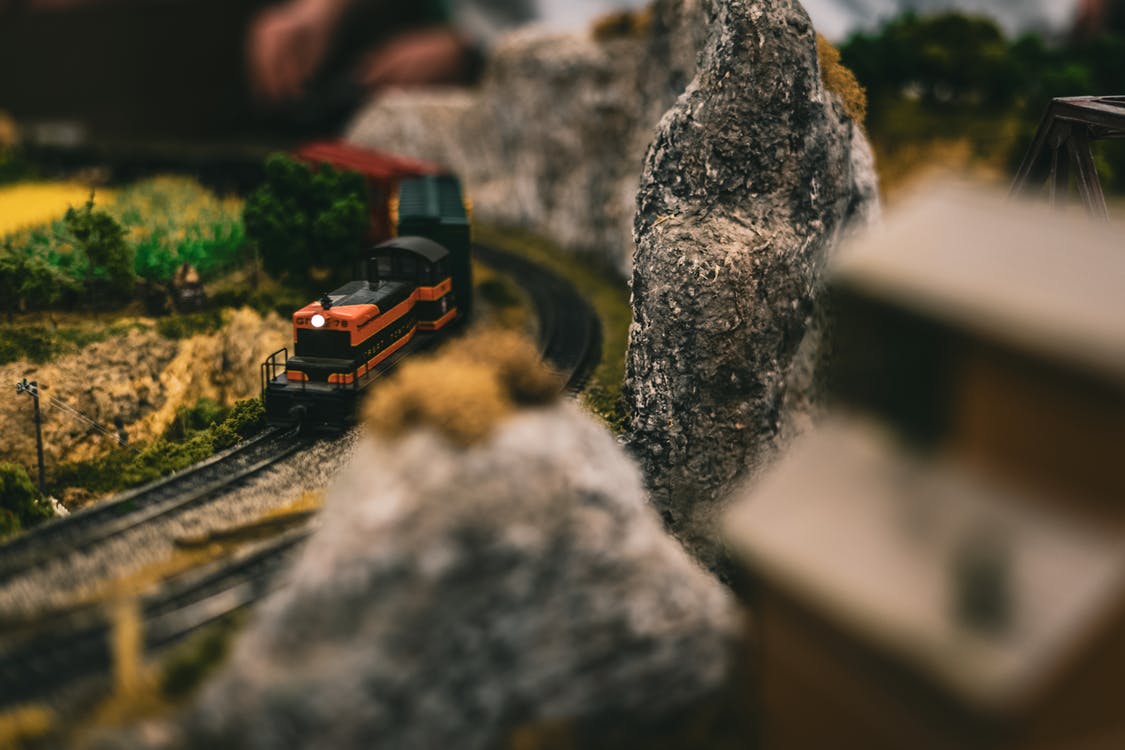 Soft Flex Craft Wire and beading wire are both wonderful for hobbycraft detail work. Our Craft Wire is firm and holds its shape. It is great for a model that needs rigid wire for detailing. Our beading wire drapes like thread or beading string. It is ideal for detail work that needs cabling and loose wire.
We also carry an extensive line of tools. Crimping pliers are a great solution for finishing the ends of wire. We have chain nose, round nose, and looping pliers that can manipulate Craft Wire so you can hold a shape. We also have WigJig wire jig boards if you need a consistent shape for the wire in your models, the jig boards are easy to use templates and see-through for easy pattern work.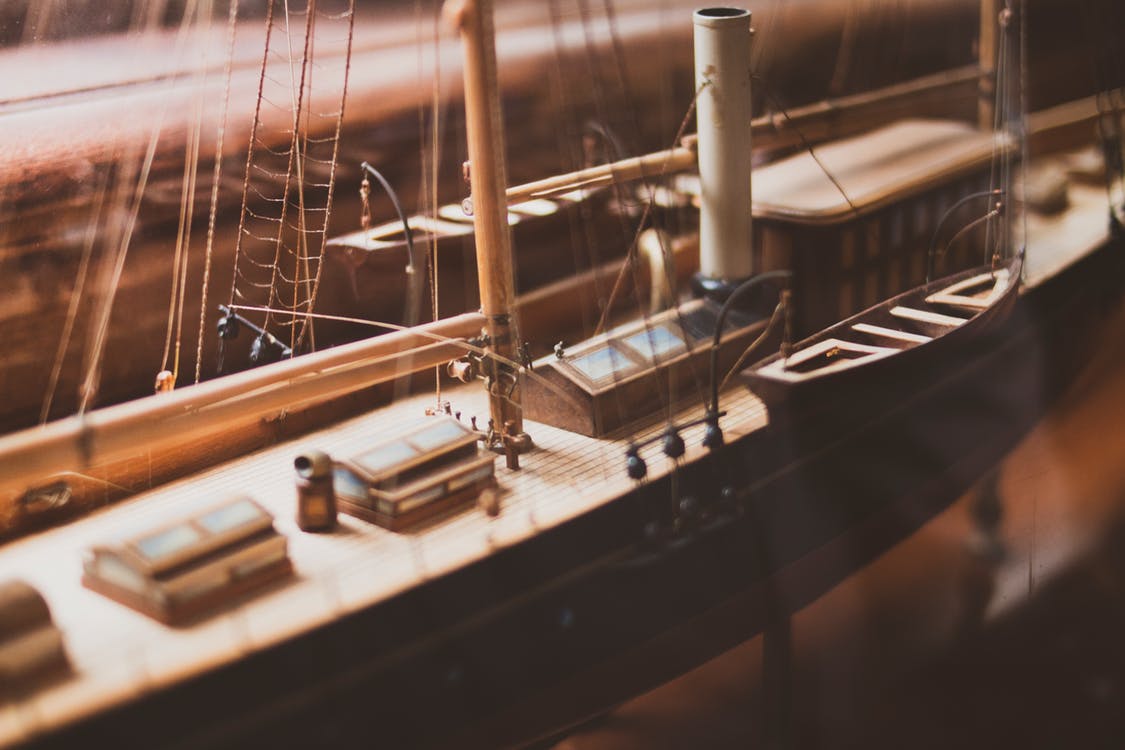 If you are building model ships, our wire is great for rigging and detailing masts. Our beading wire is knottable, which means you can do some very intricate and seaworthy knots for your small ship. It is perfect for marlinspike seamanship on a tiny scale. You can even macrame with our beading wire. Our wire comes in a rainbow of colors, black, bone, battleship gray - we have something for every fleet!
If you are a model train builder, our wire is great for detailing your mini biomes and environments. It is not designed as an electrical wire or conductor and we cannot vouch for it as such, but it is perfect for little utility poles and power line detailing on your favorite model railway. The mini citizens of your train panoramas can use our wire for their telephone poles. Add an interesting visual element to your cozy town!
If you love detailing and building model cars, our wire is fantastic for cabling. Our wire would be a fun and inexpensive set of spark plug cables. We have engine detail wire in a bunch of colors. Make your distributor look street ready!
What kind of glue or cement do you recommend for securing knots? Thanks.
Need some glue? We have a solution. We have a gap filling glue and an all purpose glue that are up for the task. Our glues are easy to use and apply. They are wonderful for detailing and using in tiny, but powerful drops. Make sure your finished craft is secure and going to last with a seal you can trust!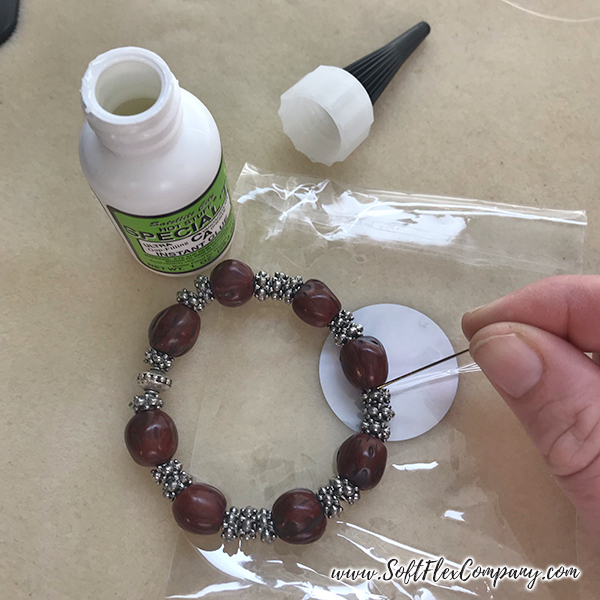 We have two excellent solutions for any beading thread or elastic cord knot that is slipping. Tie your knot and add a dab of glue. Your knots will never come undone! This is the ultimate way to secure your jewelry or hobbycraft designs. You may have a favorite glue, but we think these are the cream of the crop. We have a gap filling glue - a glue that fills the gaps inside a knot. And we have an all purpose glue. Both are excellent.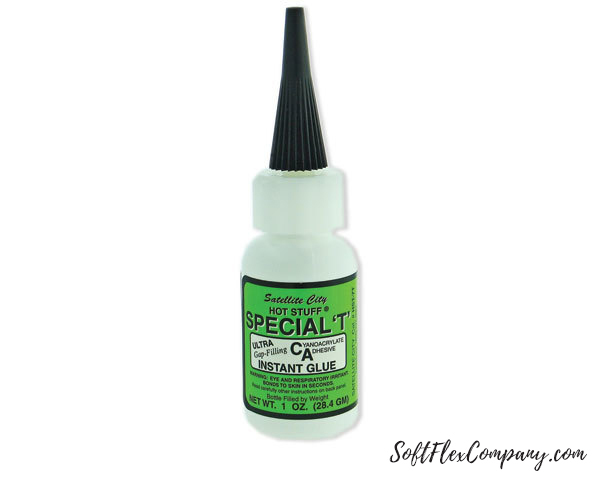 Special T Glue is a gap filling glue. It is designed to fill any gaps inside a knot - this makes the knot secure and less likely to come undone. In the case of knotted jewelry, it is extra assurance that your design is not going to fall apart after prolonged wear. Special T Glue dries pliable rather than hard and crunchy. It takes around sixty seconds to dry and dries clear. Special T Glue is excellent for use with Illusion Cord, Stretch Magic, Soft Flex and Soft Touch Beading Wire.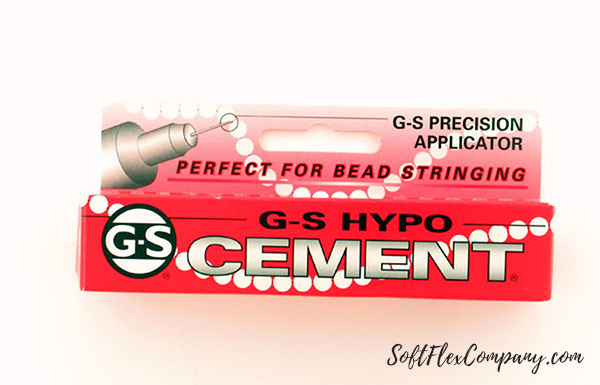 G-S Hypo Cement is a wonderful all purpose glue. It was invented in the 1930's for jewelry and watchmaking professionals. It is perfect for all sorts of surfaces and beading materials: glass, plastic, metal, wood - any more. The cement dries within 15 to 20 minutes. There is a slight odor, but it fades quickly. The applicator tip is small and perfect for precision use. The glue will not bond to fingers and can be removed from other surfaces with nail polish remover.
Will this tarnish or turn your skin green?
Nobody wants green or discolored skin from jewelry. You do not have to worry about our wire. We will not turn you into a troll or ogre. Our wire is colorfast and treated or coated. You can design your craft ideas are colorfully as you want and be assured your color stays vibrant and vivid. Whether you have craft ideas for kids or craft ideas for adults, our wire is meant to be exposed and the color is going to stay strong.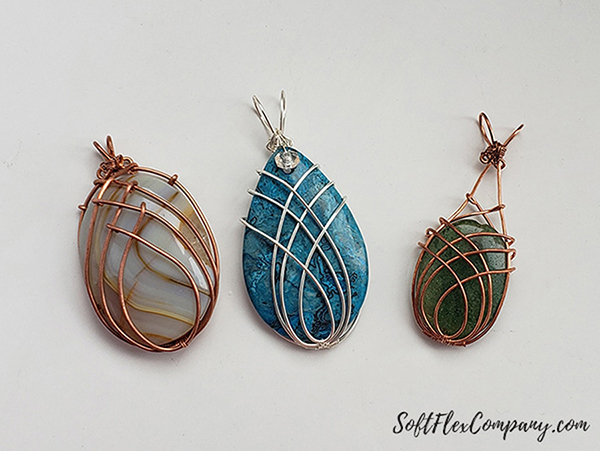 Soft Flex Craft Wire is a high quality, permanently colored copper wire. It is enameled. Once that is applied, the wire is then clear coated to prevent tarnishing. Your Craft Wire will stay colorful and brilliant and there will be no bleed off onto the skin. The only wire color that is not treated is the Bare Copper. This wire is meant to patina like copper normally should. It is perfect for antique projects or detailing old findings - that skeleton key grandma gave you would like amazing adorned with a wrap of this wire!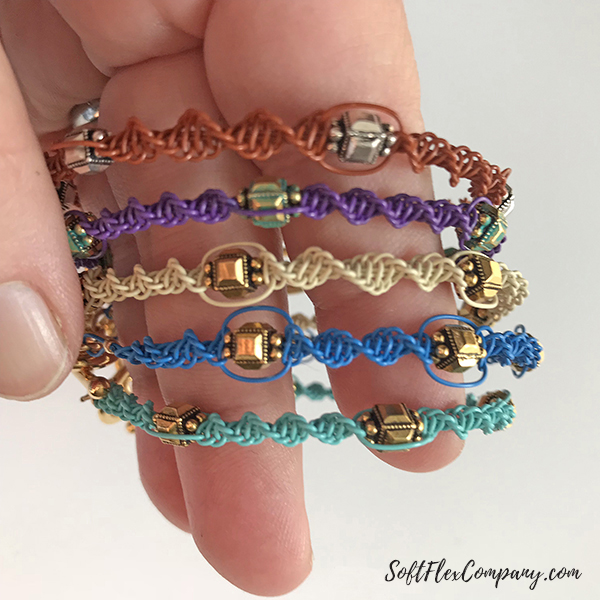 Soft Flex Beading Wire is explosively colorful. Our rainbow of glorious color is meant to be shown. We think the wire is a powerful part of any design. Don't hide your wire, expose it and make it a crafting or jewelry design element. If you love macrame or other knotting arts, this wire is exceptional. It is stainless steel and has the guts to withstand the most punishing jobs. But it is delicate and drapes like thread or silk. The steel wire is coated with color nylon to finish it. This nylon will not bleed or fade. Regardless of your art and craft, our wire is an exceptional addition to your crafting kit. Wear or craft with our wire with confidence!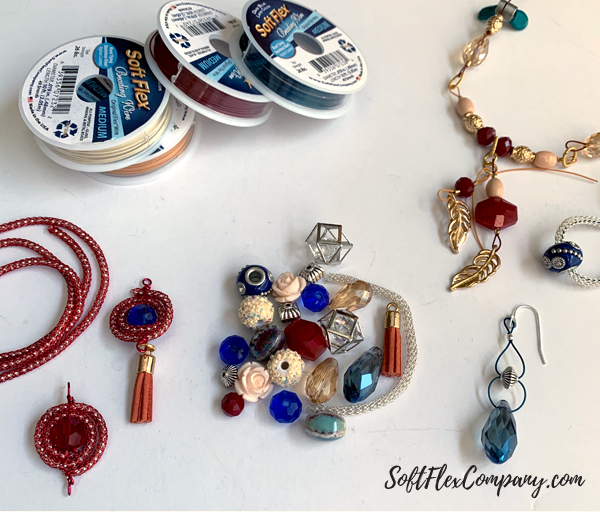 Join our Facebook group – VIB. Stay in the know. Stay up to date. From our bead shows to our video shows and sales, you can stay in touch with us. The community is full of artistic and helpful beaders and crafty people. Inspire and be inspired. Share your pictures and get the beading bug from others!

Visit the Soft Flex Company YouTube Channel!
---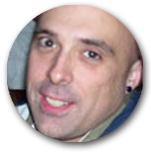 Blog contributor Thomas Soles loves Jazz Age writers and crunchy french fries. His favorite gemstones are Lapis and Pietersite. His favorite hobby is day dreaming. And his favorite mustache is Freddie Mercury's. As you can see, he has a healthy (or possibly unhealthy) sense of humor. You can write to him at Thomas@SoftFlexCompany.com