2 Jewelry Making Video Tutorials - Use Czech Glass Beads To Make A Beautiful Earrings, Necklace And Bracelet Set
Last week, I had fun with a Czech Glass Mystery Bead Strand. It was randomly picked for me and I broke it apart and made it work in a necklace with a solid strand of beautiful, green Czech Glass beads that I had on hand and the Hammertone Rings that we carry in 3 sizes and 5 metal tones.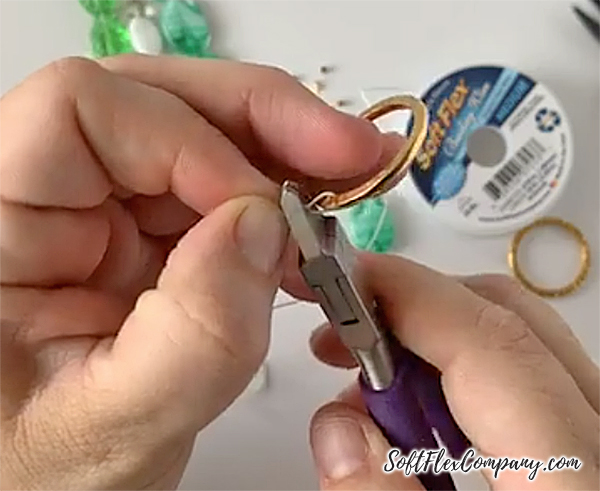 First, I made a pair of earrings using just the Green Czech Glass Bead Strands and the Hammertone rings in two sizes. These rings make any design look elegant. The metal tone can especially tie together the whole design. The Hammertone rings are Made in the USA by TierraCast. In fact, they are made right here in Sonoma County where Soft Flex Company is located too.
About the Hammertone Rings:
You are going to love this stunning TierraCast connector. The hammered finish of this ring connector is gorgeous enough to be the star of your jewelry designs, yet subtle enough to let the other elements shine. Great size to embellish with seed beads and wire wrapping. It can also be filled with resin and pictures, beads and found objects to create a story ring. Looks great with other distressed components!
Go big - a 25mm connector is great for large flair and catching the eye. A 13mm connector for a slightly more subtle look or a smaller design. Or go for the quiet beauty of an 8.6mm connector, this stunning connector will not call attention to itself but will enhance any jewelry design. Whatever size you opt for in your next necklace, you will love the textured detail.
If you love the look of weathered metal, make sure you check out our similar items. You will adore our antiqued Anna's Clasps and Capitol Cord Ends. If you want a textured look, check out our Hammered Cones and Maker's Clasps.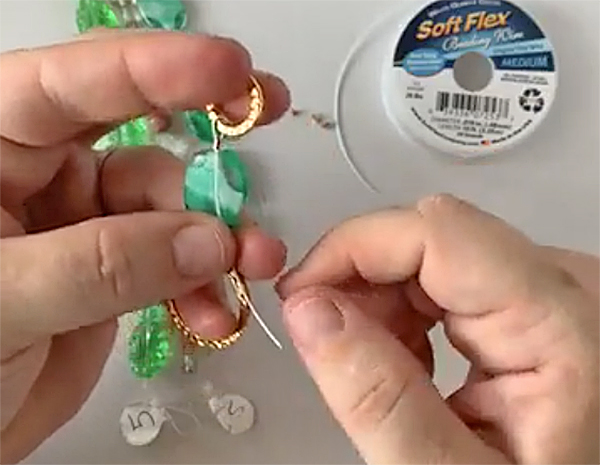 To put together all of my designs in this series, I used Soft Flex Beading Wire in .019 Medium diameter and White Quartz color. White is such a useful color in beading wire as it often brightens up the design, but it is still a nice neutral color that can work with a whole array of colors.
About Soft Flex Beading Wire:
Soft Flex Wire is the designer's choice in bead stringing wire.
Soft Flex Wire is a lead-free beading wire for designers that demand strength and durability. Soft Flex Wire is a superior beading wire, created by beaders for beaders. Soft Flex Wire is constructed of either 21 or 49 micro woven stainless steel wires. It is supple enough that it can be knotted and comes in a wide variety of colors. It is available in 3 diameters: .014, .019, and .024. We recommend Soft Flex Wire for designers that want their pieces to last and eliminate the frustration of restringing.
.019 Medium - Ideal all purpose wire. Great with glass, mineral, and metal beads. We suggest finishing with 2x2mm crimps.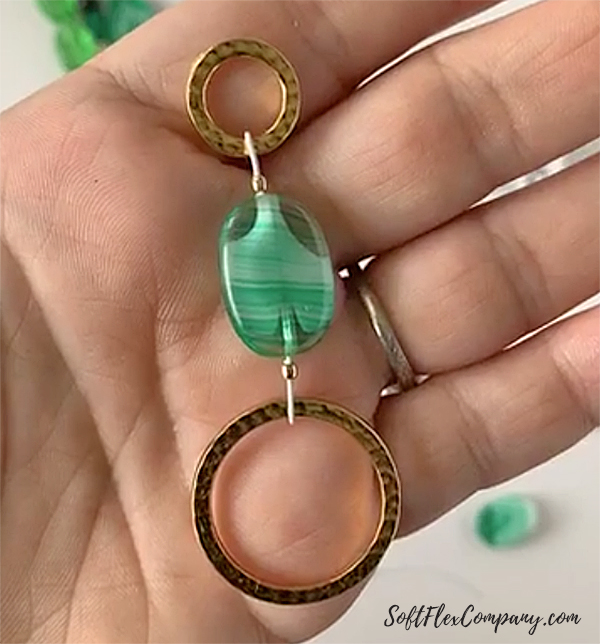 It is easy to connect the two rings using Soft Flex Beading Wire. I crimped the wire to each ring using 2x2mm gold filled crimp tubes. You can find our Soft Flex Crimp Tubes in 4 metal tones and multiple sizes. 2x2mm is the most commonly used size and is the only size that will work with our Magical Crimpers.
About Soft Flex Crimp Tubes:
Soft Flex® Crimp Tubes are crafted with the professional in mind. We have constructed a crimp tube that is almost twice as thick as others on the market. The sturdier build of the crimp is enhanced by the fact that they are also seamless. Finish your next piece securely with our designer crimps.
2x2mm Soft Flex® Crimp Tubes are recommended for diameters .014, .019 and .024 beading wire and should be crimped with Regular Crimping Pliers or Magical Crimping Pliers, if using only .019 and .024.
To see how I made this necklace and earrings, watch the video at the top of this blog or check it out in our video archives on the Soft Flex Company Facebook Page. I love how these turned out!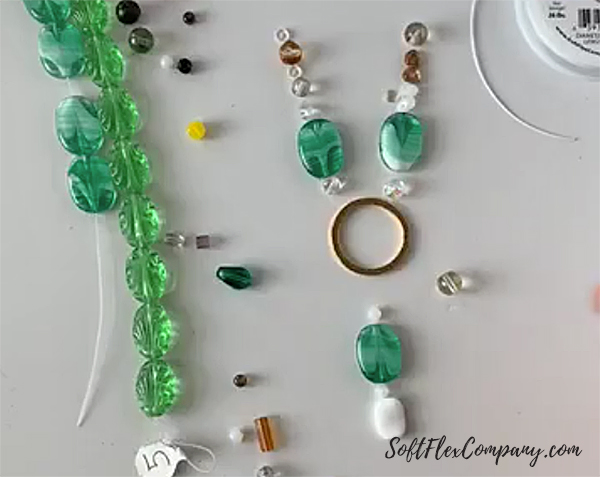 Working with a mystery strand of random beads is a fun challenge. First, I broke apart the beads and thought about how they could work together to create symmetry with different shapes, sizes and colors.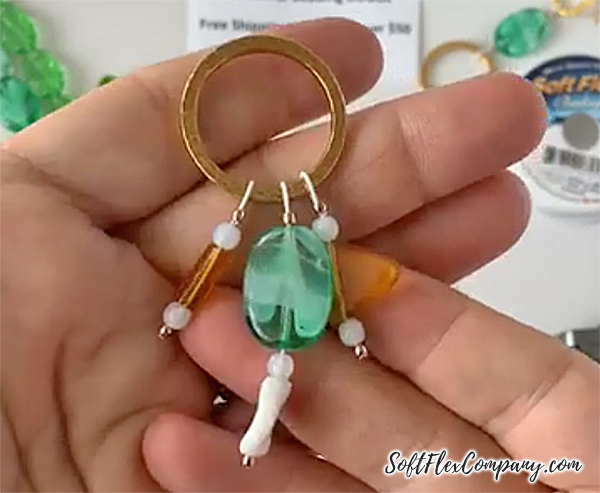 Sometimes, I made the colors match but not the shape, as shown here with the amber colored beads. The shapes are totally different but using beads of the same color, helped to pull the design together. I was actually shocked at the end by how much I loved this necklace! It is so unique and fun.
Later in the week, we published a matching bracelet tutorial on our YouTube channel (click to play above). The bracelet was definitely my favorite of the three designs. It turned out just perfect!
I even had a good amount of beads left from my Czech Glass Mystery Strand (shown at the bottom of this picture). I could probably use them to make another design set! I used up the entire strand of Green and White Czech Glass Beads. I have one leftover and waiting for when I get more Hammertone rings!
It doesn't take much to make a beautiful set of jewelry for yourself or to sell. Two strands of beads, a clasp, two ear wires, crimps, Soft Flex beading wire, connector rings, crimping pliers and cutters are the basics. You can do this too!
Join our Facebook group – VIB. Stay in the know. Stay up to date. From our bead shows to our video shows and sales, you can stay in touch with us. The community is full of artistic and helpful beaders and crafty people. Inspire and be inspired. Share your pictures and get the beading bug from others!
Visit the Soft Flex Company YouTube Channel!
---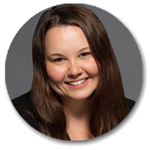 Sara Oehler (pronounced Ay-ler) is a well-known jewelry designer living in the Bay Area. Sara is the author of several beading books, including her latest title, written with Kristen Fagan, Seed Bead Revolution. She has designed and written for numerous publications including: BeadStyle, Bead&Button, Bead Trends, Stringing, Jewelry in Fashion Trends, Simply Beads, The Flow and Today's Creative Home Arts. Currently, Sara is the Sales and Marketing Manager for Soft Flex Company.Ask Sara Bead Expert
Blog: softflexcompany.com/beading-blog
Email: Sara@SoftFlexCompany.com