Beads Baubles and Jewels is a show dedicated to jewelry making and beading tutorials that airs weekly on many local Public Broadcasting Stations. This season started running on Thursday, January 24th (check your local listings for start date and times in your area).


Episode 2713 is jam packed and features two fantastic designers using Soft Flex Company Beading Wire- Kate Richbourg of BeadShop.com using Soft Flex .014 Fine Beading Wire and Jill Wiseman of JillWisemanDesigns.com using Soft Touch .010 Very Fine Beading Wire! First we looked at Kate Richbourg's Eiffel Tower Lariat, now we are going to turn to Jill Wiseman's design.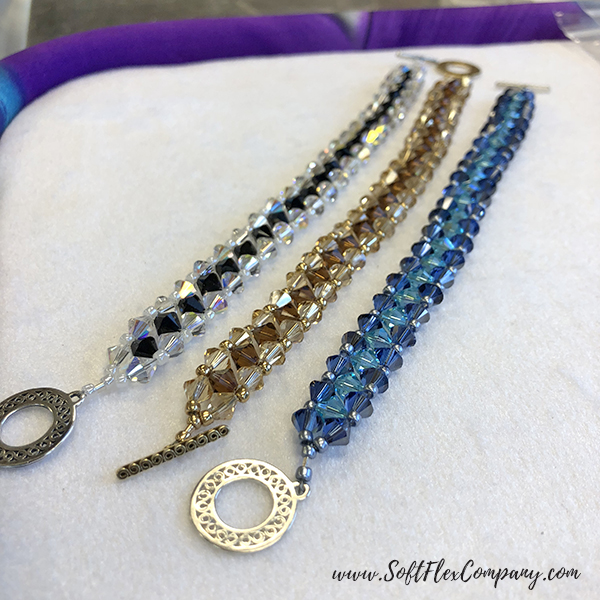 Jill's project is full of sparkle. She uses our .010 Very Fine Soft Touch Beading Wire to weave a special crystal bracelet. This bracelet will come together fairly quickly and can most likely be completed in one sitting. It requires only basic weaving and crimping. Easy Peasy!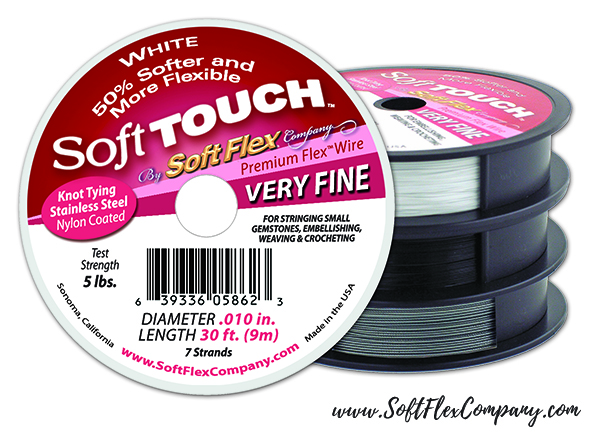 Soft Touch beading wire in our Very Fine diameter is the perfect fit for this design as crystals have sharp edges that will eat into a traditional beading thread. This wire has 7 strands of marine quality, stainless steel braided together and coated in satin silver, white or black nylon coating. It is strong and flexible for bead weaving.

In this segment, Jill says, "The other great thing about using beading wire, is you are able to use something that has really sharp edges (like Swarovski crystal beads) and not worry about whether it is going to cut."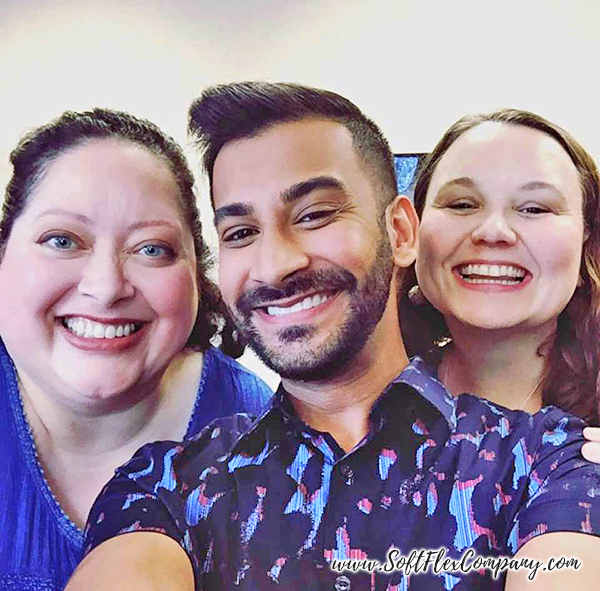 If you aren't familiar with Jill Wiseman, you should really check out her website. Here is how she describes her business, "Our goals are to bring you great new designs, great products, and to make beading easy and fun. How many times have you wanted to make a bracelet or necklace, but didn't have exactly the right color or size seed beads? If you're like us, it happens all the time! With a kit, you'll have everything you need to complete the project – all the beads, needle, thread and instructions. And if you just need the beads and materials, we have that too!" And, JillWisemanDesigns.com sells Soft Flex beading wire.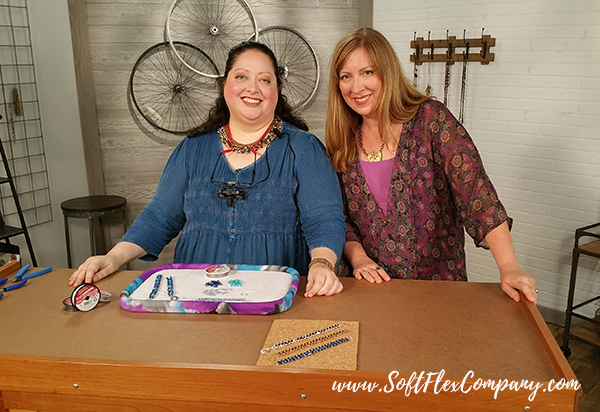 Be sure to tune into Beads Baubles and Jewels this season to catch this episode and much, much more. If you don't get BBJ on your local Public Broadcasting Stations, we've got your back. You can find it on our Soft Flex Company YouTube channel.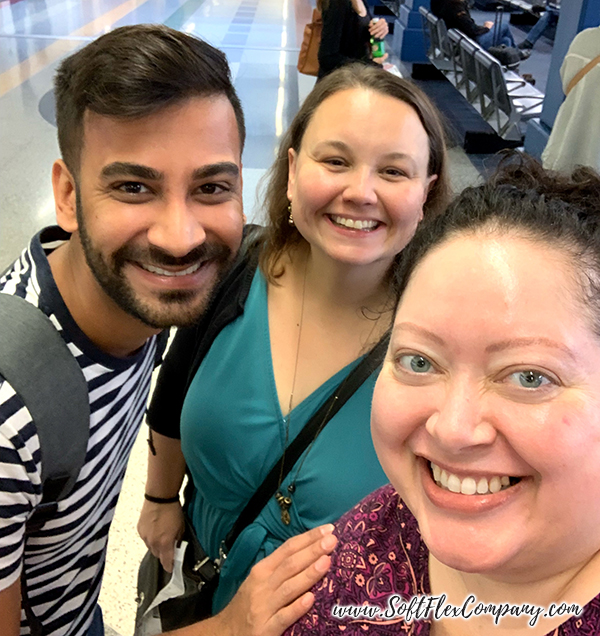 Taping Beads, Baubles and Jewels was a such a joy to share with Nealay Patel of SilverSilk and More as well as Jill Wiseman. We had such a nice visit and enjoyed learning from each other. I hope that we have a fun opportunity like that again someday.
Join our Facebook group – VIB. Stay in the know. Stay up to date. From our bead shows to our video shows and sales, you can stay in touch with us. The community is full of artistic and helpful beaders and crafty people. Inspire and be inspired. Share your pictures and get the beading bug from others!

Visit the Soft Flex Company YouTube Channel!

---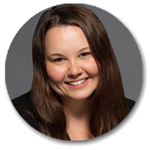 Sara Oehler (pronounced Ay-ler) is a well-known jewelry designer living in the Bay Area. Sara is the author of several beading books, including her latest title, written with Kristen Fagan, Seed Bead Revolution. She has designed and written for numerous publications including: BeadStyle, Bead&Button, Bead Trends, Stringing, Jewelry in Fashion Trends, Simply Beads, The Flow and Today's Creative Home Arts. Currently, Sara is the Sales and Marketing Manager for Soft Flex Company.
Ask Sara Bead Expert
Blog: softflexcompany.com/beading-blog
Email: Sara@SoftFlexCompany.com