DIY Craft Wire Spiral Drop Earrings with Multi-Size Looping Tool
This week on Free Spirit Beading with Kristen Fagan, I share a DIY spiral coil earring tutorial using Soft Flex Craft Wire and our new Multi-Size Wire Looping Tool. Sara and I had a Beading Party on the Soft Flex Company Facebook Page last week sharing this technique and thought it would be nice to revisit it in a different color way.
Supplies:
Soft Flex Craft Wire Silver Plated - 20ga
About the Multi-Size Wire Looping Tool:
Make 6 sizes of consistent loops (approximate) - 2mm, 3mm, 5mm, 6mm, 8mm, 9mm.
This amazing tool is a must have for anybody that works with Craft Wire. The multi-level loops on the head allow for a variety of projects. Whether you are making jump rings, connectors, s hooks, interlocking chain, ear wire, and more - this single tool has you covered. The variety of mandrel sizes on the head means you can have loops of varying sizes. Every loop you finish with this tool will be consistent and professional. If you are designing a piece of jewelry with repeating loops, this tool is going to be your new best friend. If you work with WigJig wire jigs, you are going to love these pliers. The smallest step matches the Olympus Lite peg size.
About Soft Flex Craft Wire:
Soft Flex Craft Wire is a high quality, permanently colored copper wire. It is resistant to scratching, peeling and marring. This is due to the special enameling process used to coat the wire to produce the wide spectrum of colors we offer. After the enamel is applied, the wire is then clear coated to prevent tarnishing. Bare Copper is the only wire in the line that is not treated and will patina.
Quality Soft Flex Craft Wire is 100% lead and nickel free. There are no other metals used in the wire production other than copper and fine silver. The temper of the wire is soft. It is firmer than similar wire products offered on the market, which are typically only available in dead soft and can't be tempered to half hard. We currently offer the most commonly used gauges in the jewelry industry from 18 gauge through 28 gauge. I used 20 gauge for this entire earring design from the headpin and coil to the handmade ear wire!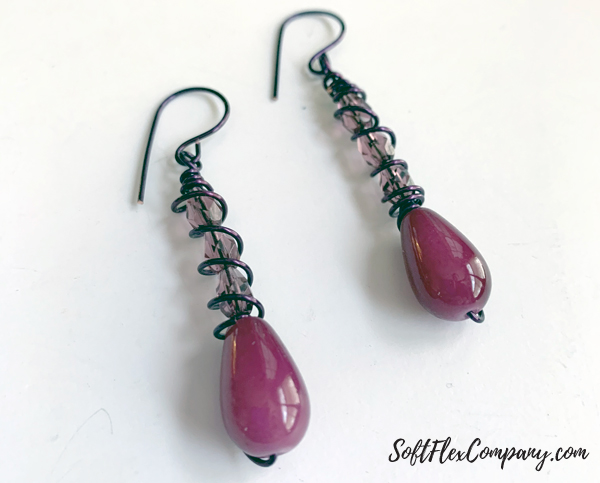 If you like this idea, you may like these other tutorials using craft wire:
Making The Egyptian Coil Chain With Soft Flex Craft Wire
Make Your Own DIY Chain for Jewelry Making
DIY Spiral Earrings Using Craft Wire And WigJig Jewelry Jig
Join the Fun in our Facebook Group Today! Stay in the know. Stay up to date. From our bead shows to our video shows and sales, you can stay in touch with us. The community is full of artistic and helpful beaders and crafty people. Inspire and be inspired. Share your pictures and get the beading bug from others!Visit the Soft Flex Company YouTube Channel!

---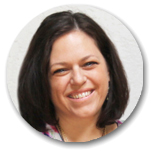 Kristen Fagan is a Website Graphic Designer and Jewelry Making Educator for Soft Flex® Company. She is the co-author of Seed Bead Revolution, an artist and creativity guide. She lives in Arizona with her husband, their two sons and two dogs. When she's not painting, drawing or beading, she enjoys reading, yoga, exploring the outdoors and traveling. Her favorite stones are Turquoise, and Quartz and she can't bead without Bead Stoppers. Contact her at Kristen@softflexcompany.com or visit her Website | Facebook | Instagram