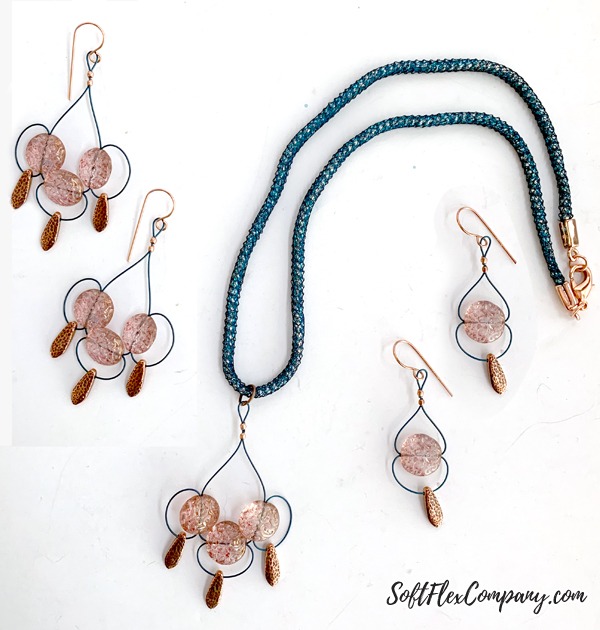 DIY Modern Chandelier Style Earrings or Pendant with Dagger Beads, SilverSilk & Wire
This week on Free Spirit Beading with Kristen Fagan, I share how to make a pair of DIY beaded chandelier earrings that can also be a pendant with metal dagger beads, Czech glass vintage button mold beads, SilverSilk capture chain and Soft Flex beading wire.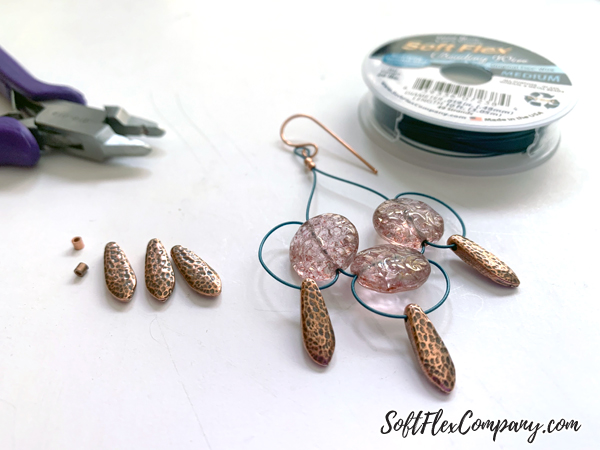 Supplies:
Soft Flex .019/Medium Beading Wire - Dark Blue Lapis
Czech Glass Vintage Button Mold Beads
Hammertone Dagger Beads - Antique Copper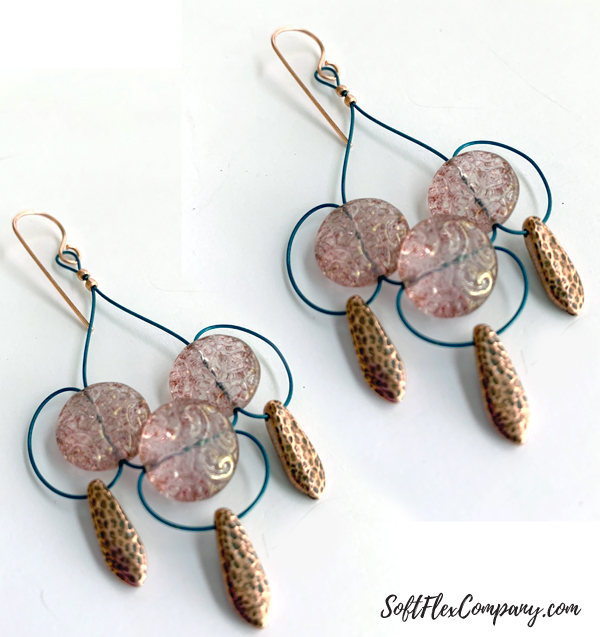 This design pattern features our amazing hammered metal dagger beads in antique copper tone by TierraCast. TierraCast's hammered texture is full of character and detail. This artisan metal bead looks fabulous with other metals. Or, use it as an accent with stone or glass beads like I did in this design.
You may use this dagger pattern to create chandelier style earrings or turn into a pendant! After creating the pendant, simply add jump ring and string the pendant on SilverSilk capture chain for an elegant necklace.
The dagger beads come in 4 metal tones; antique copper, antique brass, rhodium plated and gold plated and the button beads comes in 4 colors too, pair that with over 20 Soft Flex beading wire colors and you have endless design pattern possibilities! On the video, I share each metal dagger tone with some fun beading wire color ideas you can try to mix up this design!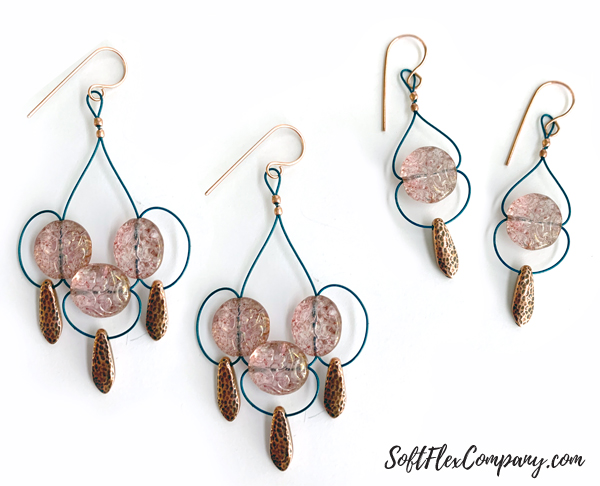 If you prefer petite style earrings, there is an alternate smaller earring design tutorial in the video as well. Earrings shown on in the two styles, which earring style is more YOU - Sleek one dagger or bold three dagger chandelier?!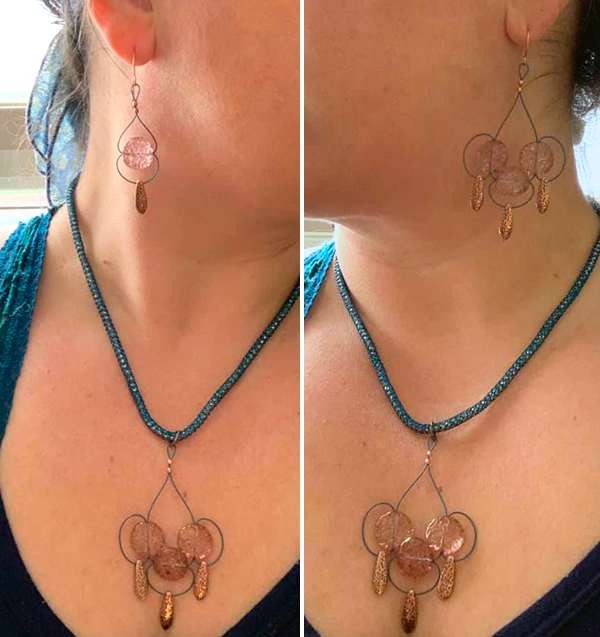 The dagger beads are made the same size & shape as Czech glass dagger beads so you can intermingle or substitute them into any dagger bead pattern! Make sure you check out our other TierraCast components for creating a stunning piece of jewelry. If you want a similar textured look, check out our Hammered Cones, Connectors, Ellipses, and Maker's Clasps. You are also destined to adore our antiqued Anna's Clasps and Capitol Cord Ends. Since 1978, TierraCast has been making high-quality, lead-free cast beads, findings and components in Santa Rosa, California, USA.
Join me live for a jewelry making tutorial on Soft Flex Company's YouTube channel Monday's at 3pm PST / 6pm EST.
If you like this idea, you may like these other tutorials:
Make a Bracelet Using Czech Glass Beads - Jewelry Making for Beginners
Beaded Necklace Dagger Pattern Tutorial, Beginner Bead Weaving
Join the Fun in our Facebook Group Today! Stay in the know. Stay up to date. From our bead shows to our video shows and sales, you can stay in touch with us. The community is full of artistic and helpful beaders and crafty people. Inspire and be inspired. Share your pictures and get the beading bug from others!Visit the Soft Flex Company YouTube Channel!
---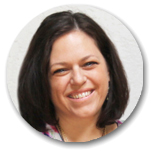 Kristen Fagan is a Website Graphic Designer and Jewelry Making Educator for Soft Flex® Company. She is the co-author of Seed Bead Revolution, an artist and creativity guide. She lives in Arizona with her husband, their two sons and two dogs. When she's not painting, drawing or beading, she enjoys reading, yoga, exploring the outdoors and traveling. Her favorite stones are Turquoise, and Quartz and she can't bead without Bead Stoppers. Contact her at Kristen@softflexcompany.com or visit her Website | Facebook | Instagram