On our previous Kit Day, we launched our Camp Out Design Kit (Sold Out). This lovely mix of beads and beading supplies was a celebration of National Park Week. If you live in, or visit, the United States you know one of the most striking features about this fabulous country is the number of protected historical places and parks. Today we are looking at the Camp Out themed designs that members of our VIB Facebook group created. Make sure you join us tomorrow, for the next Kit Day, we will unboxing our latest kit and taking a journey to a fantastic kingdom with the Under The Sea Design Kit. Life is much better, down where it's wetter!
Cozy up with the jewelry we made using our Camp Out Design Kit (Sold Out)! Sara unboxed this kit last month and made a gorgeous necklace. Kristen used her Camp Out Bead Mix to create amazing handcrafted suncatchers. Check out these designers on YouTube: Aleshia Beadifulnights unboxed our kit and made a lovely jewelry set. Janet Boyer opened our Camp Out kit and gave us her thoughts on the beading supplies inside. Rosanna Brafford designed a stunning Lapis Elegance Bracelet with her kit. Kirk, at Space Pickle Designs, opened her kit and looked inside. And finally, Beki Foster used her kit to make a pair of earrings and a necklace with SilverSilk Capture Chain.
Our kits are an instant toolkit of jewelry. All you need are crimping pliers and cutters to make a bunch of amazing designs. If you just like to watch, you can see how one kit can turn out a bunch of unique jewelry - depending on the skill and imagination of the designer working with it.
Need a boost of inspiration? Make sure you visit us on Kit Day! You can find our shows on our Facebook and YouTube pages.
Check out our Design Kits! Each kit is a themed collection of beading supplies. You never know where one of our kits will transport you! All of our kits are thoughtfully designed and curated. You are going to love the supplies inside! Our kits are limited in quantity and usually sell out before the end of the month. At the end of each month, we reveal our recent kit on the Soft Flex Facebook page and YouTube Page. Open your kit when you get it or wait for Sara to reveal the contents and open yours along with us live!
Our kits are great for skill building. We want our kits to feel challenging. We want them to be accessible for beginners and advanced designers alike, but we love to throw in elements that may seem difficult to test our beaders skills and make them think out of the box. Our kits may be inspired by a colorway or theme, but they are meant to be creative interpretations. Imagination and innovation do not follow the rules. Expect the unexpected.
Finished Jewelry Designs From Our Camp Out Design Kit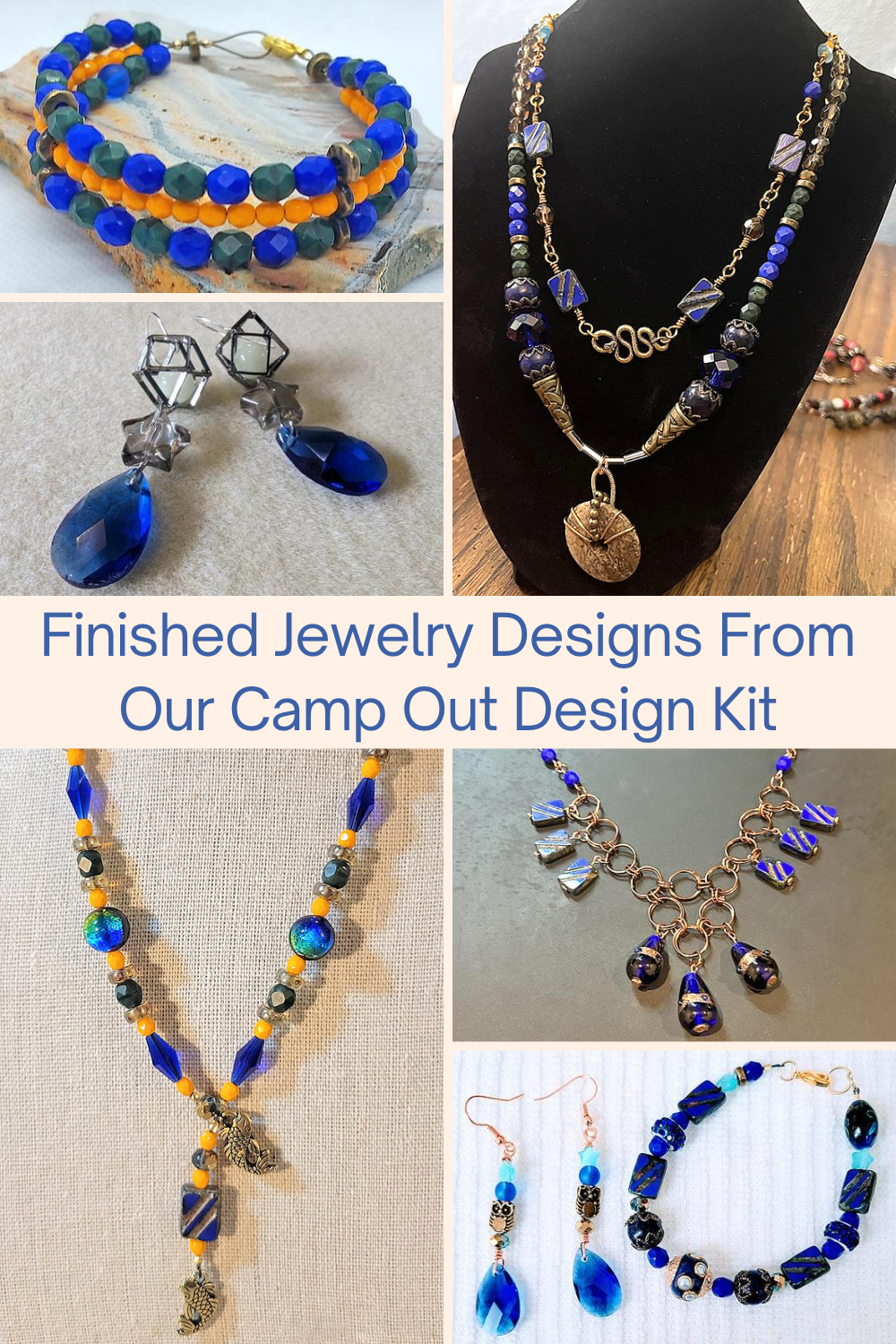 Camp Out Jewelry Making Kit Reveal
Celebrate National Park Week! A great time to visit the monuments, historic places, and recreational parks that make living in (or visiting) the United States so amazing. There are 424 sites in the States designated as parks - 84 million acres of protected area. The great outdoors are calling! Let's go on a grand adventure and find meditative silence under a cathedral of pine. Let's inhale the sweet scents of nature and forget the hustle and smog of the big city. Let's camp out under the stars, away from the light pollution, and marvel at the Milky Way above!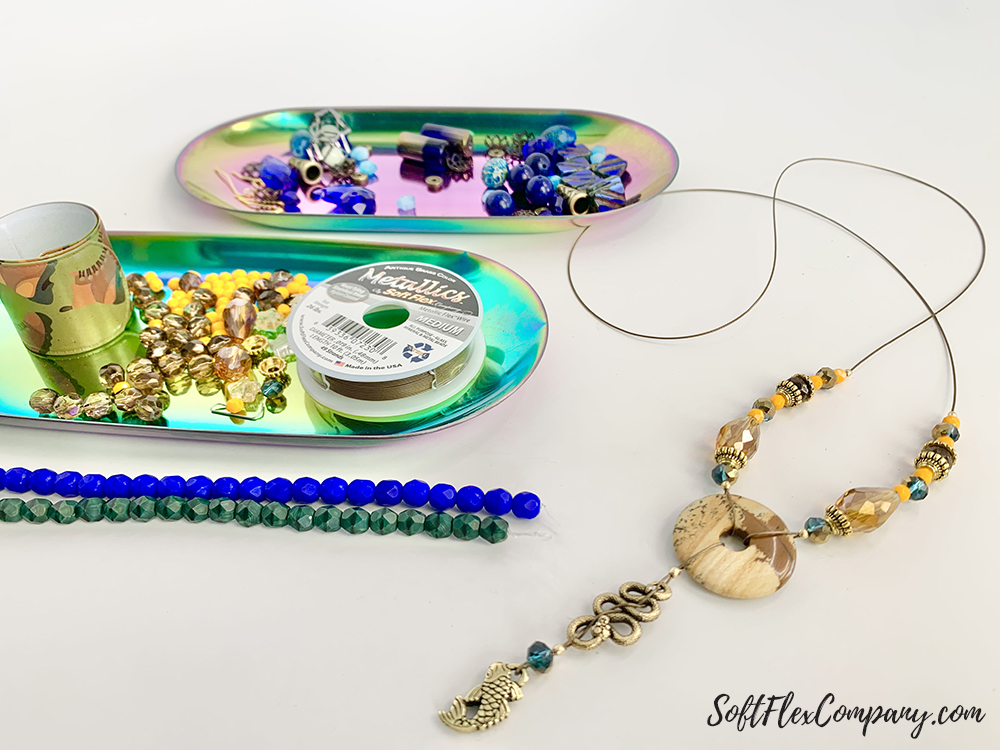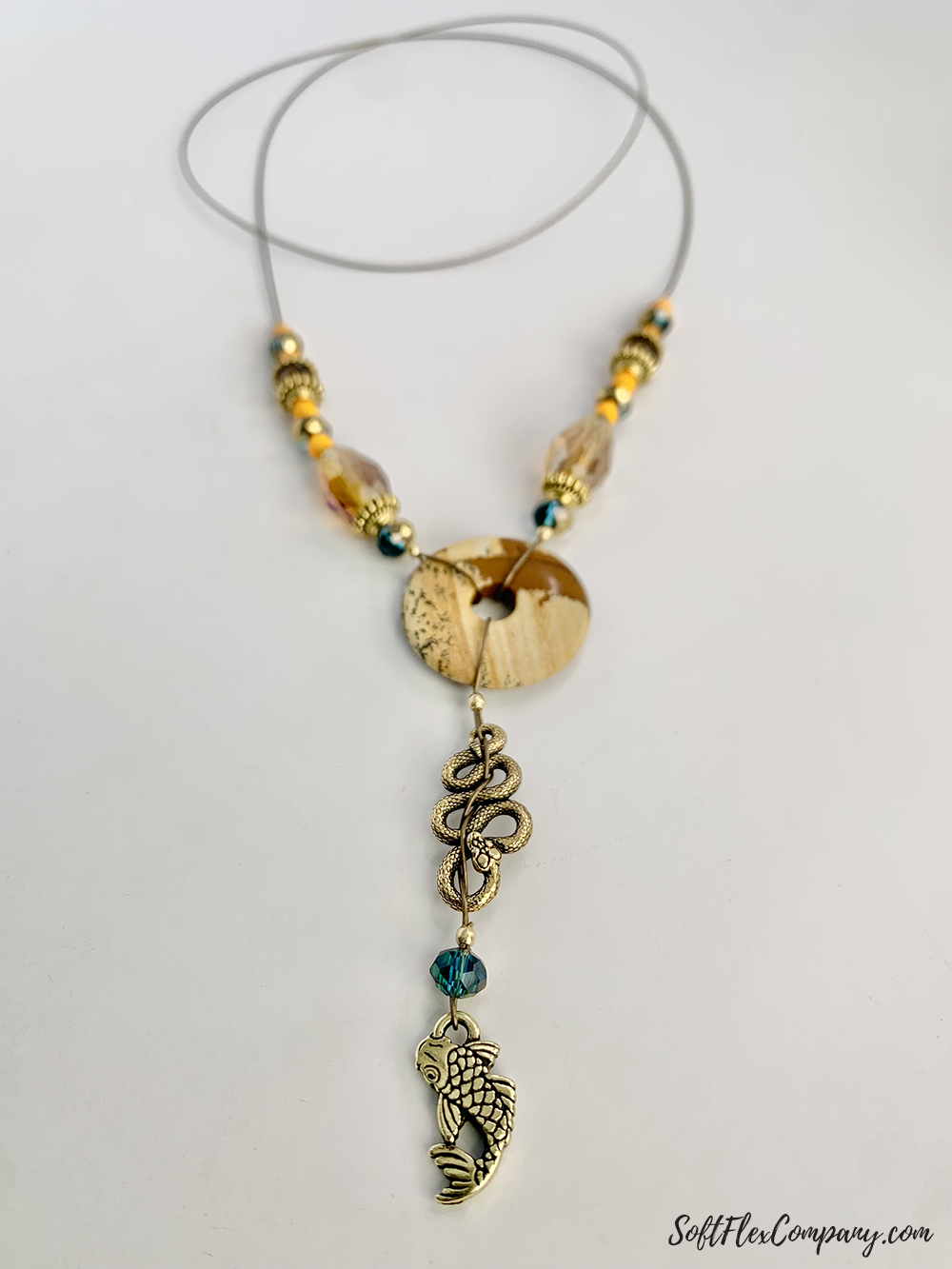 Kristen Fagan
Kristen used her Camp Out bead mix to create a stunning suncatcher. The Camp Out kit was the perfect choice for home decor projects. Our bead selections are great for ornaments and household crafts - as well as jewelry. Make your kitchen an elegant space with a beaded design that invites the sun!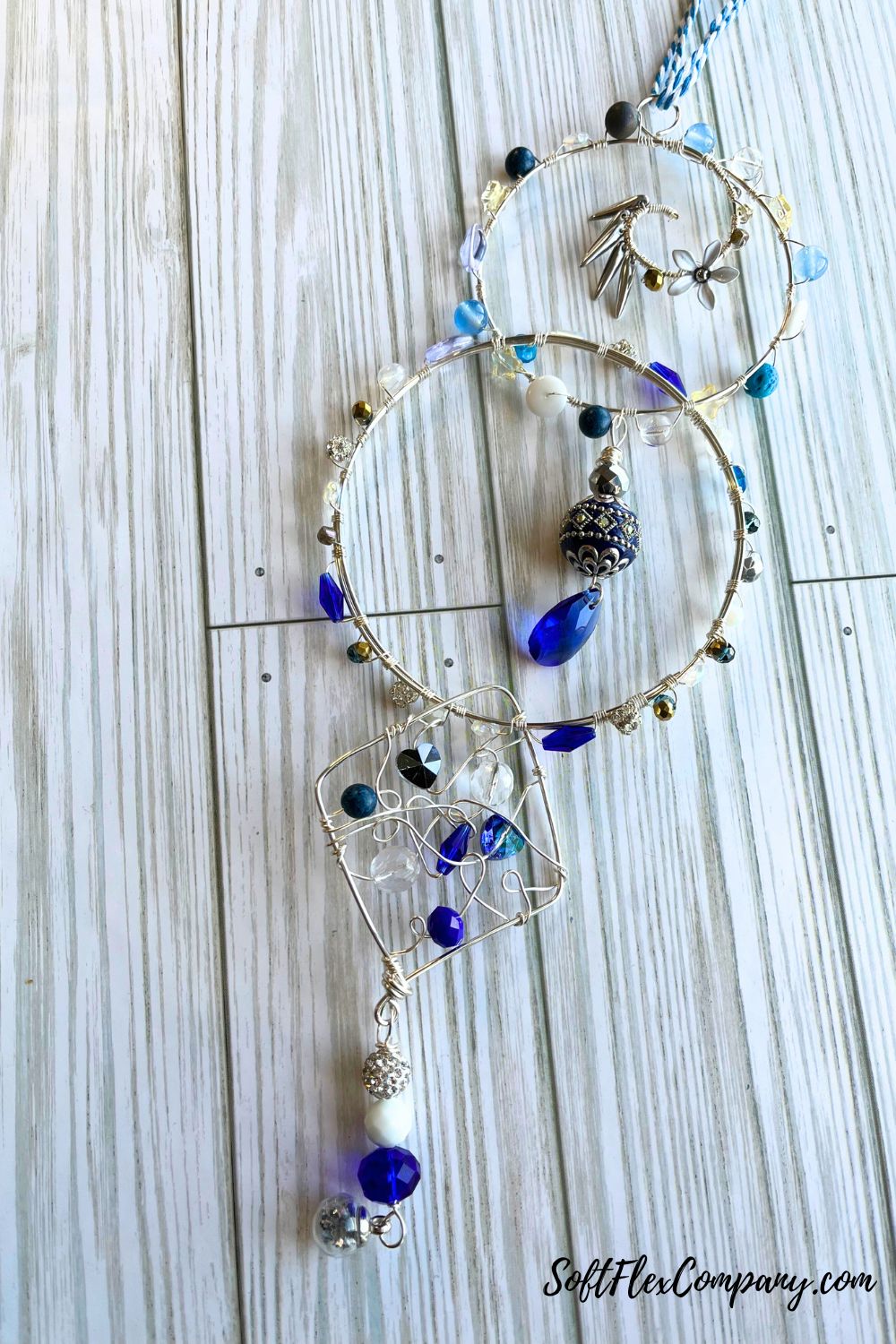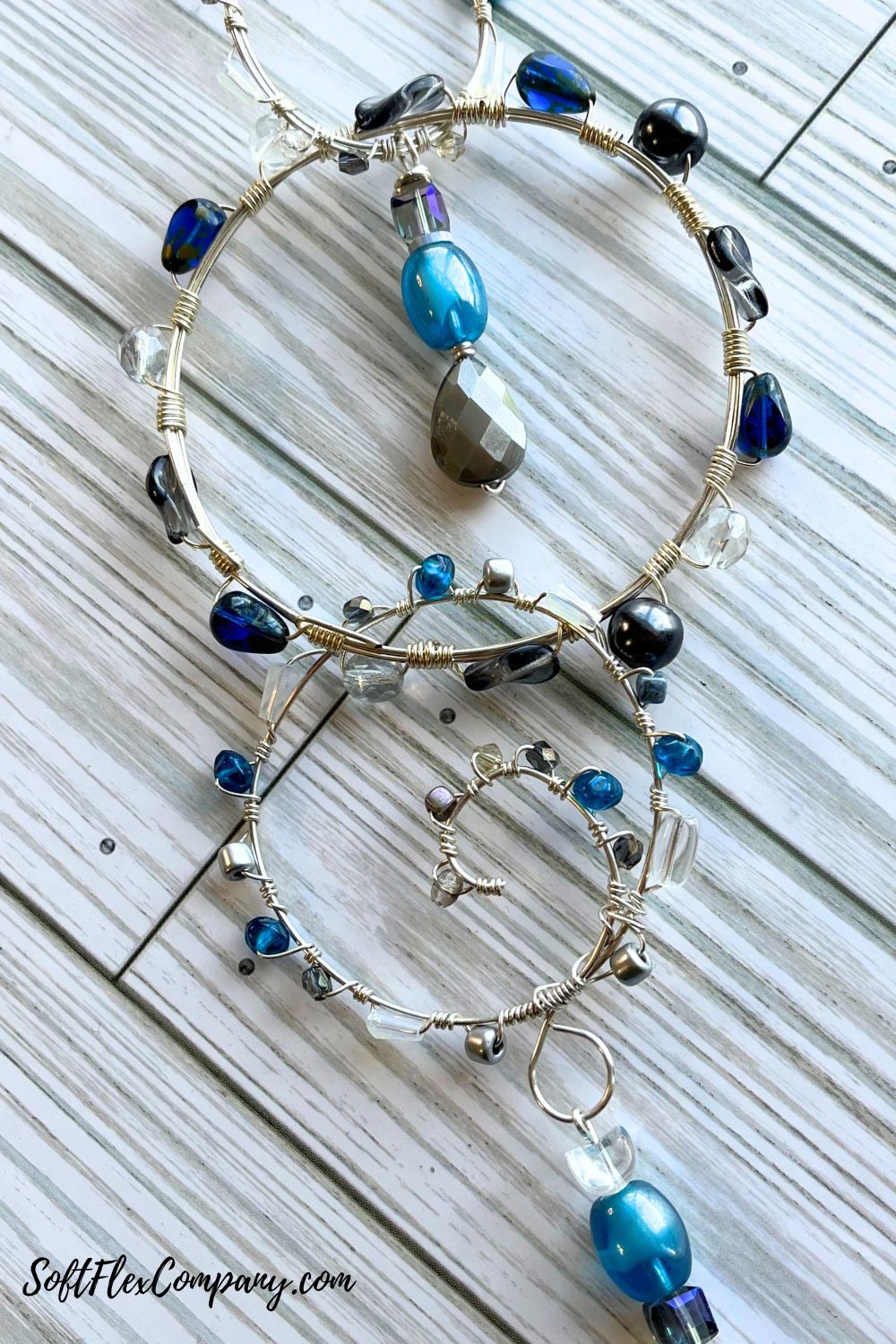 VIB Group Member Videos
We are seeing more and more jewelry making videos from our community. We love it! If you are a creator that works in front of a camera, let us know what you are filming. If you are working with Soft Flex Beading Wire or products, we would love to share the spotlight and put you on centerstage for a bit. Check out these fun beading and unboxing videos our friends filmed with the Camp Out Design Kit (Sold Out).
Aleshia Beadifulnights
Janet Boyer
Rosanna Brafford
Space Pickle Designs
Beki Foster
VIB Group Member Designs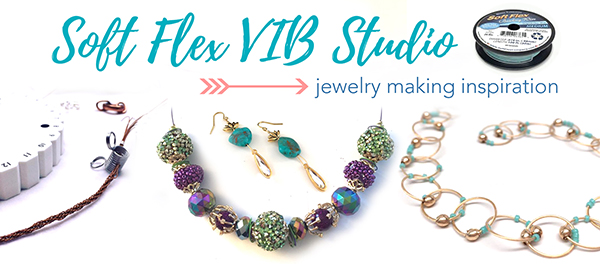 We gathered a small assortment of fun designs from our VIB Facebook group. There were so many wonderful ideas and jewelry pieces. You really need to join our group to see them all. A lot of our members also have stores online. If you see a design you love, make sure you let the designer know. They may sell you that design or at least let you know how they made it. We would love to see your work too, join us today!
VIB is a great place to visit. It is an online bead gathering. It is a place to chat and meet new friends. It is a great way to stay social. You can learn a new tip or technique daily. You can get inspired by the gorgeous jewelry designs other people in the community post. You can also get your own jewelry gently critiqued if you want pointers on how to make your designs really stand out. We love wallflowers and chatty designers alike. Lurk or showcase your talent. You are going to love our fun club.
If you would like to see more Camp Out Design Kit jewelry, go to our VIB group. In the 'Search this group' field (or magnifying glass icon on the upper right), type or paste this: #campout. This will search the themed designs we hash tagged.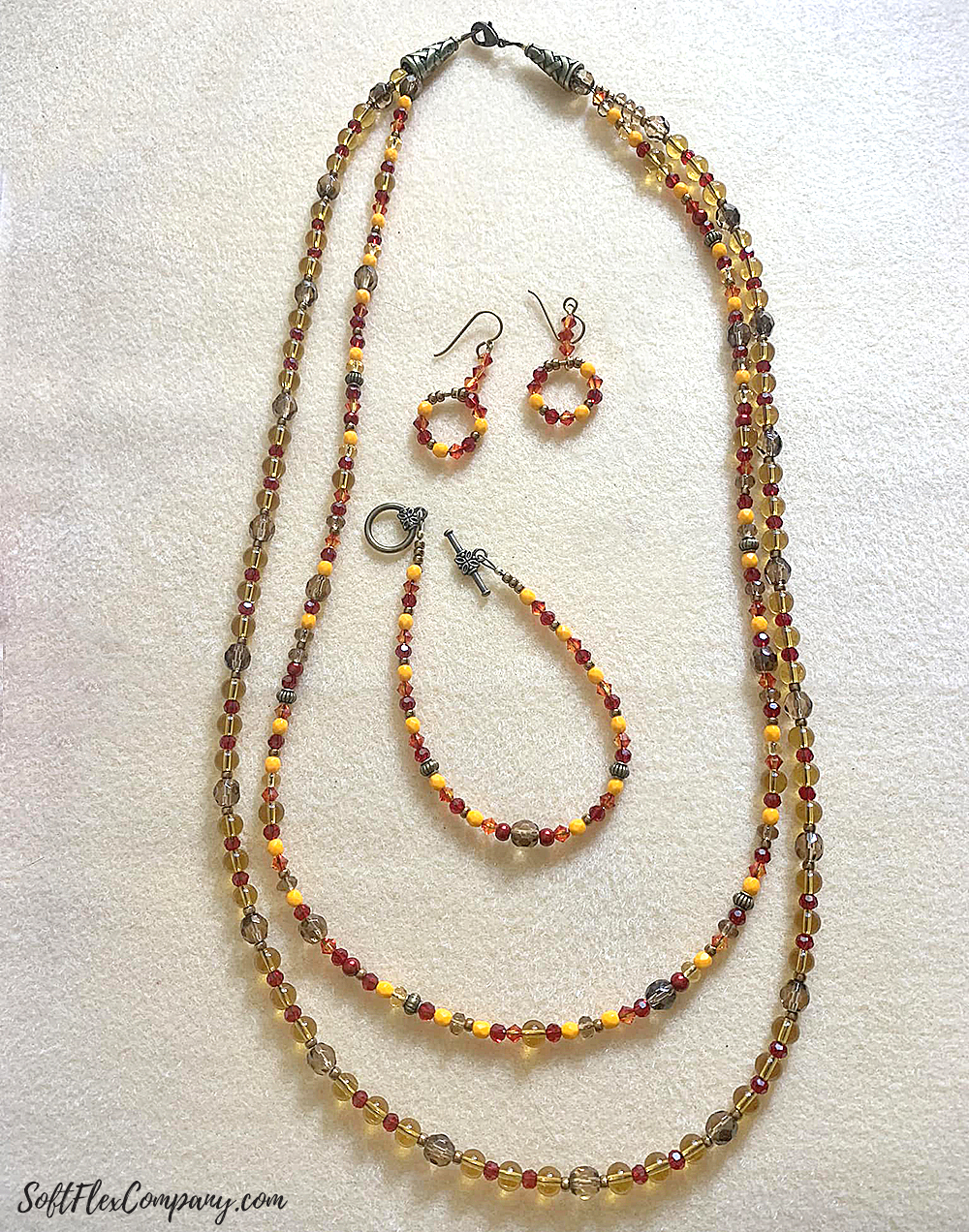 Designed by Soft Flex VIB Studio Member: Carey Marshall Leimbach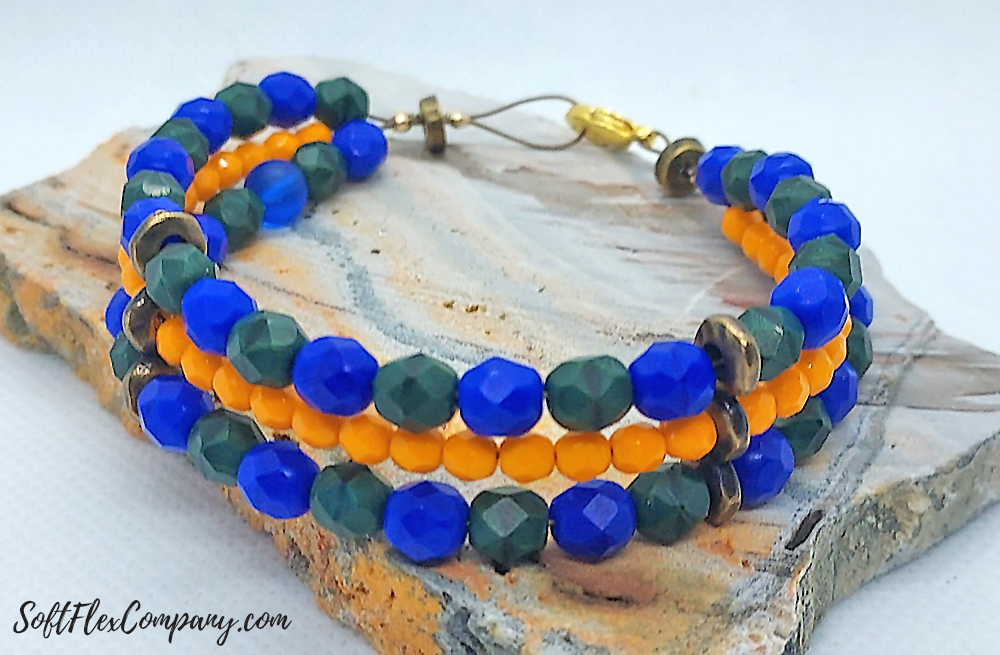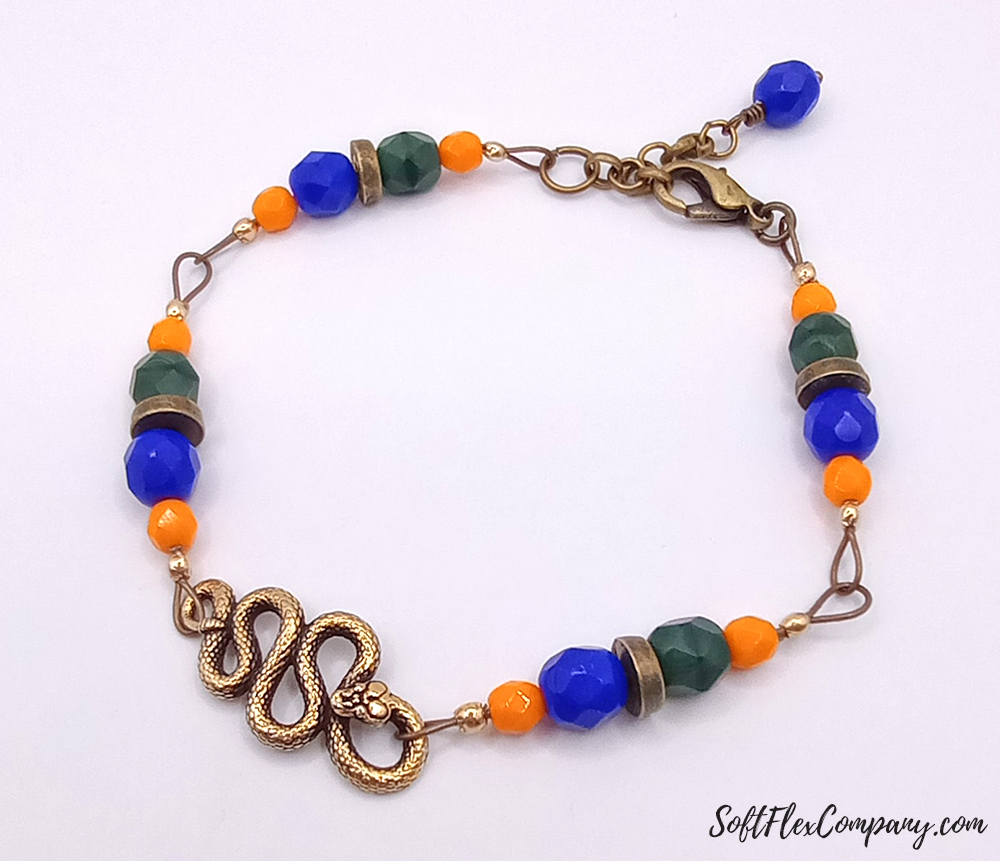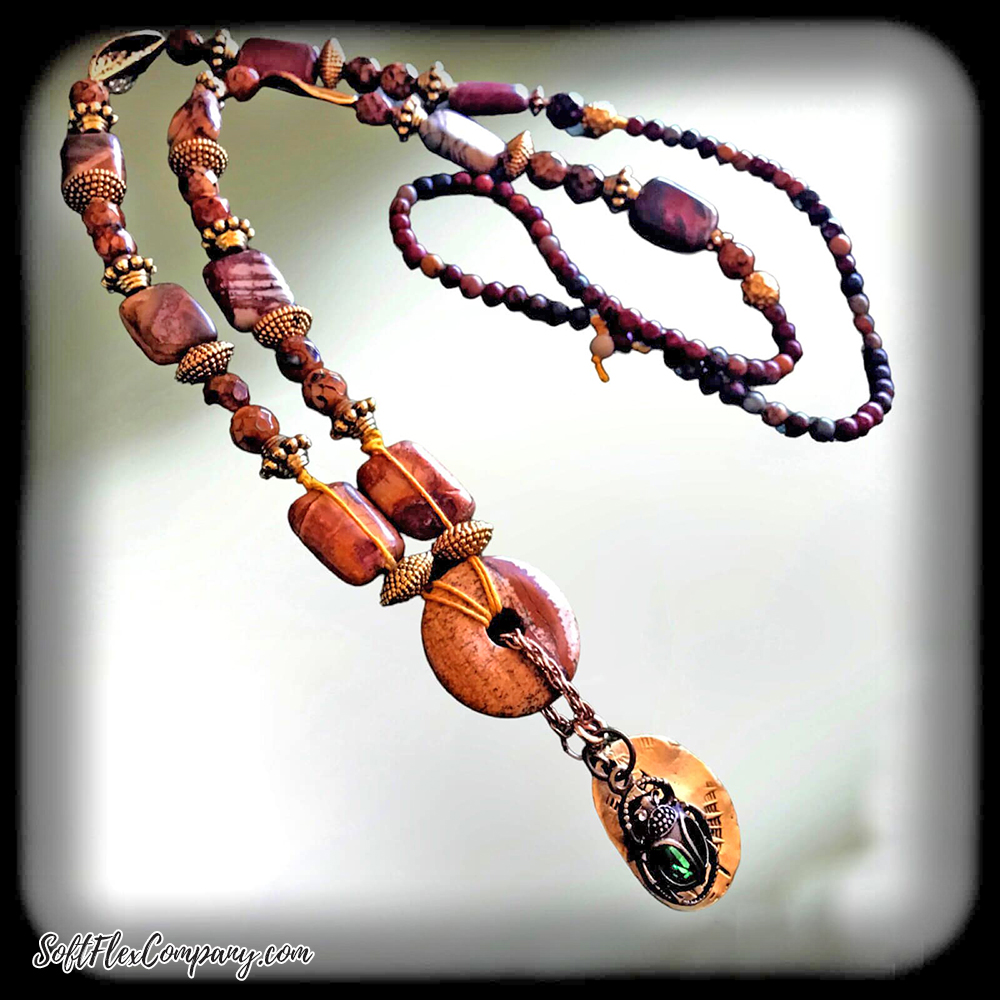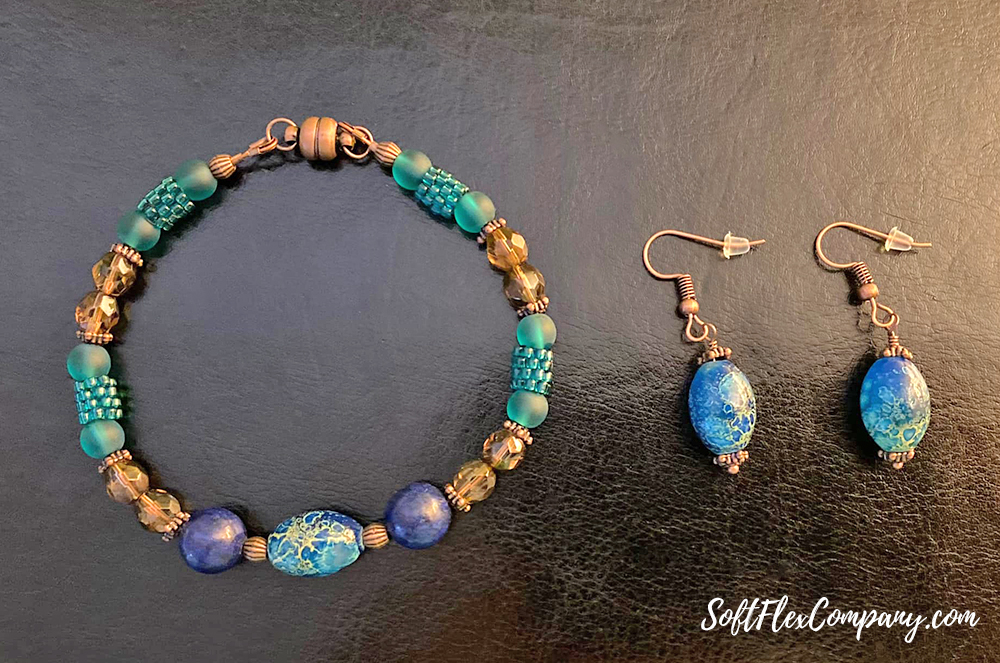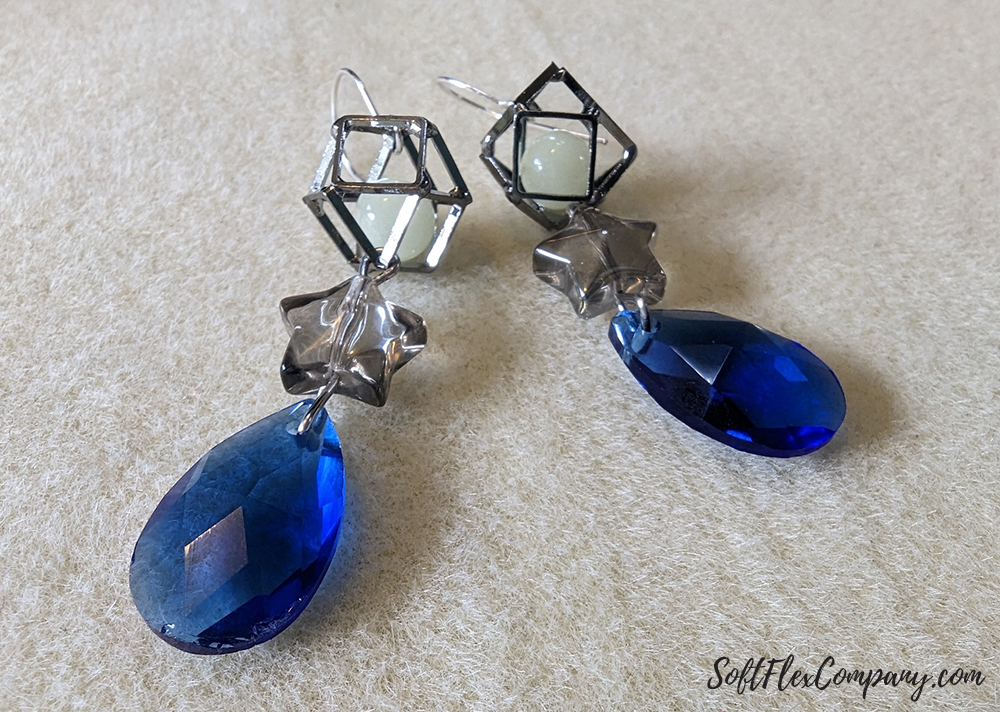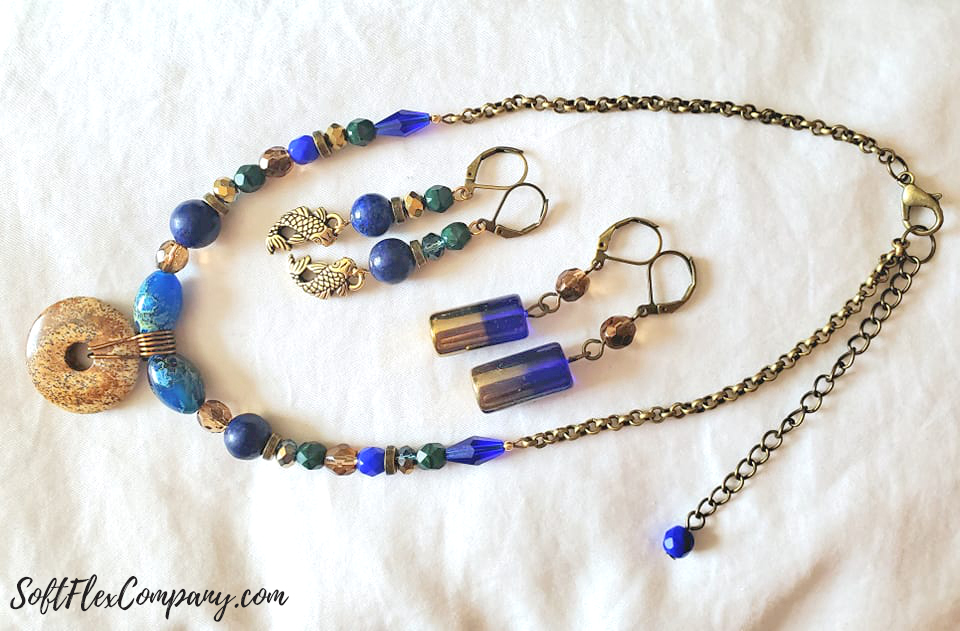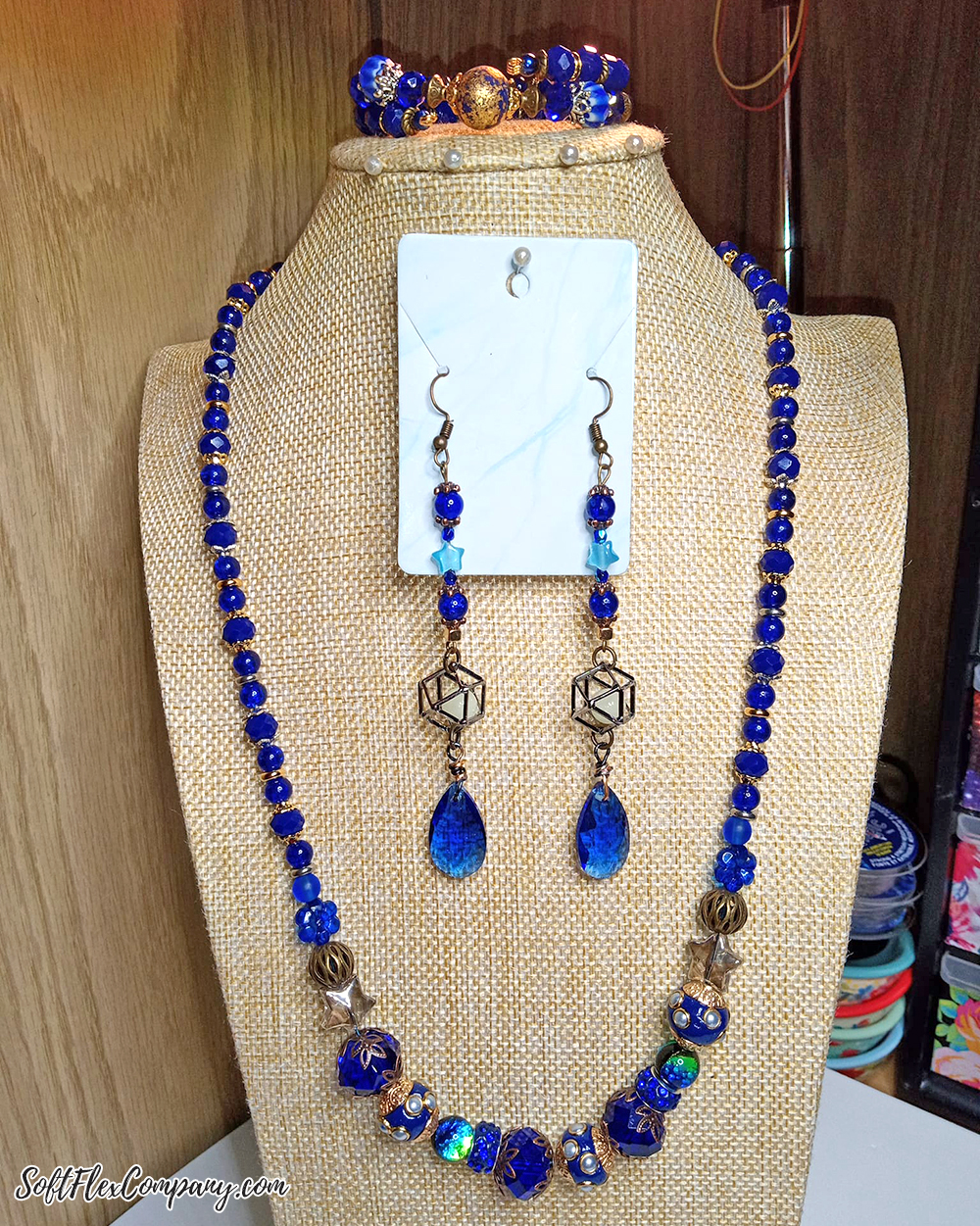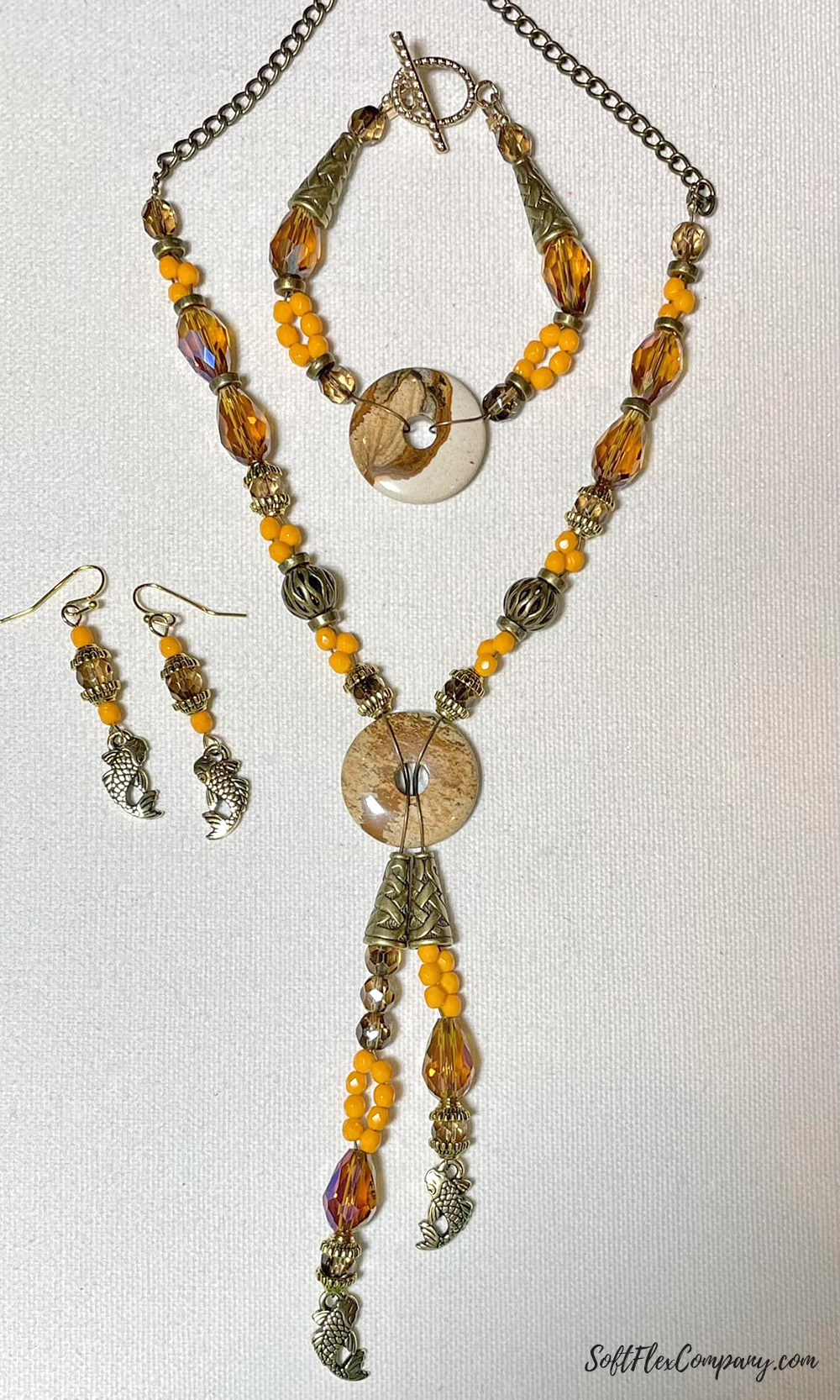 Designed by Soft Flex VIB Studio Member: Stacy Leigh Meissner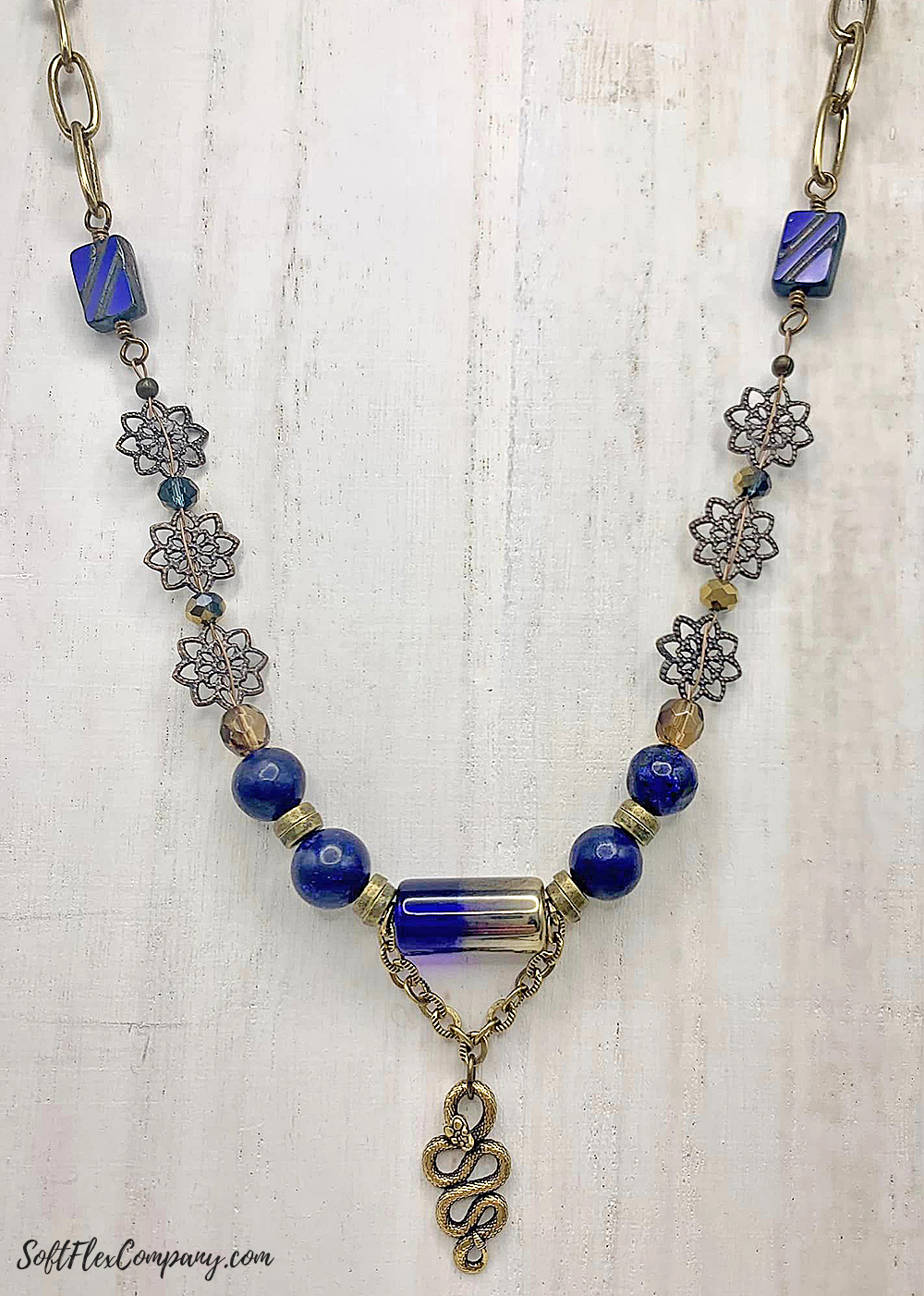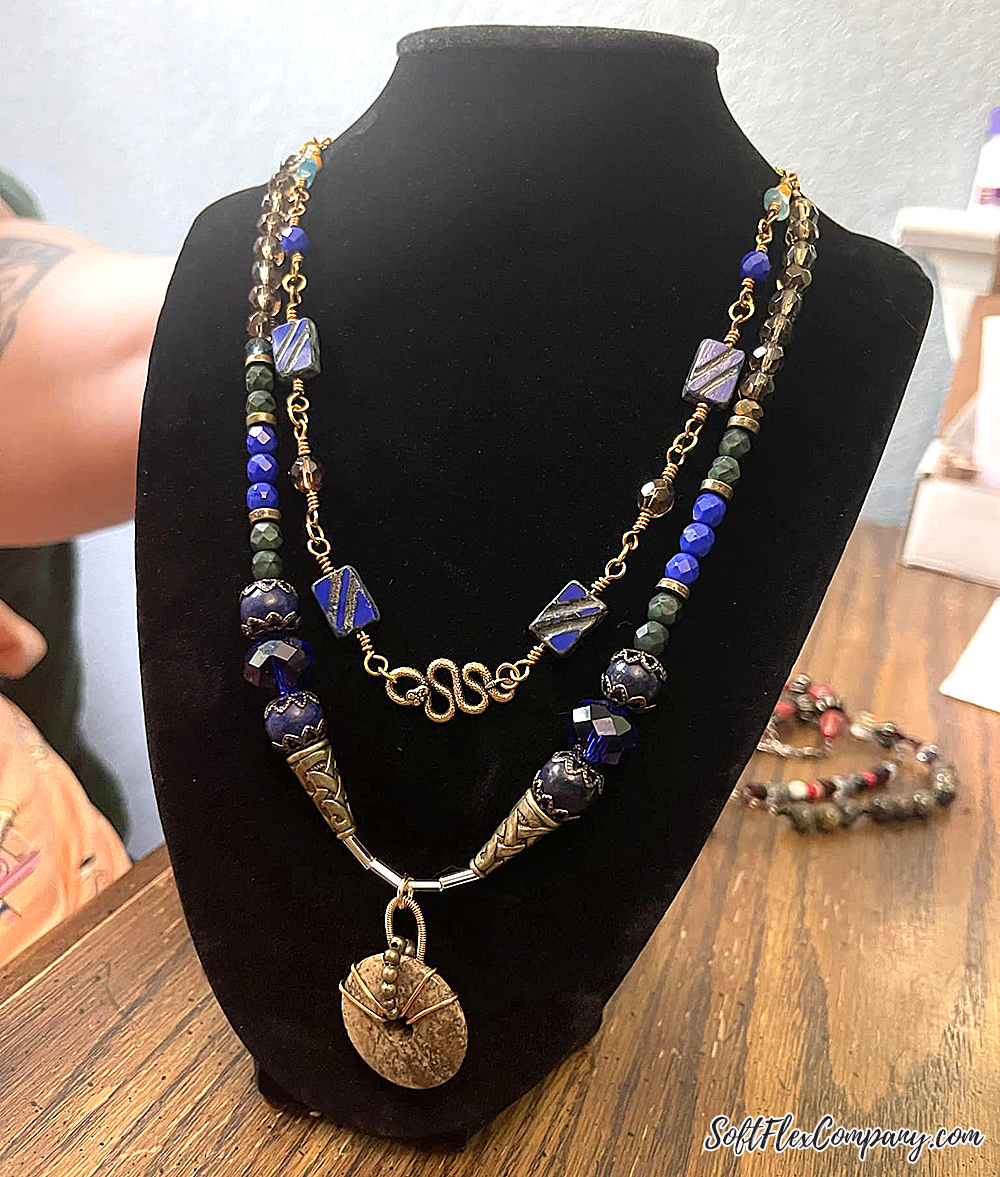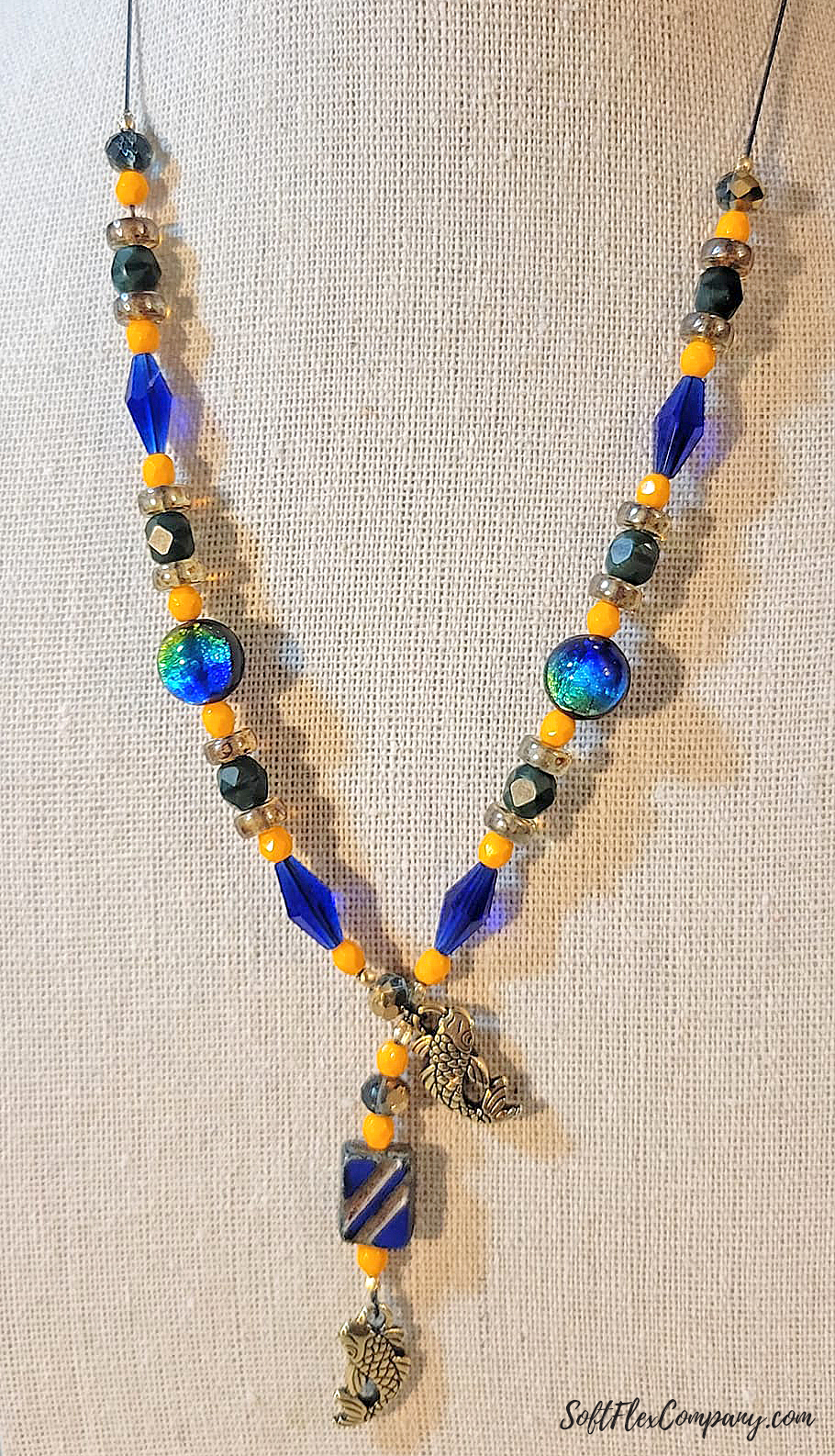 Join our Facebook group – VIB. Stay in the know. Stay up to date. From our bead shows to our video shows and sales, you can stay in touch with us. The community is full of artistic and helpful beaders and crafty people. Inspire and be inspired. Share your pictures and get the beading bug from others!
Visit the Soft Flex Company YouTube Channel!
---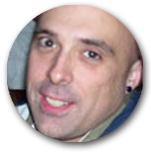 Blog contributor Thomas Soles loves Jazz Age writers and crunchy french fries. His favorite gemstones are Lapis and Pietersite. His favorite hobby is day dreaming. And his favorite mustache is Freddie Mercury's. As you can see, he has a healthy (or possibly unhealthy) sense of humor. You can write to him at Thomas@SoftFlexCompany.com