Kit Day has arrived! This is going to be a fun one! Sara is going to unbox our Fall Masterpiece Design Kit (Sold Out) and make some amazing jewelry, live on Facebook. We just released our latest kit - the White Christmas Design Kit. If you love the blustery chill of a white and silver Christmas, you will adore this gorgeous collection of beading supplies. And since it is almost Halloween, we are taking a look at finished designs from our last kit - the Hocus Pocus Design Kit (Sold Out). Did you buy a Hocus Pocus kit? Now you can see what our staff and our VIB community made with theirs. Check out our kits, they are themed jewelry making bundles. There are enough beading supplies inside to make lots of gorgeous jewelry. All you need are basic beading tools. Crimping pliers and cutters will cover most of your kit needs. Let's get inspired! Hurray Kit Day!
Join us live on Facebook, today. We are going to open our Hocus Pocus Design Kit (Sold Out). Sara will show you how much fun our kits are and she will show you how to make some artistic jewelry. Our Facebook videos are almost like a free jewelry making class online. Get a crash course on how to design and finish your favorite new necklace.
Let's look at the haunting jewelry our employees and community made with a previous kit - the Hocus Pocus Design Kit (Sold Out). This collection was a spooky mix of fright and fun. Today, we will check out designs that Sara and Kristen made during the filming of their jewelry shows. Sara unboxed her kit on Facebook and made some jewelry and Kristen filmed Free Spirit Beading with the kit. We will look at jewelry our VIB group on Facebook made. Our VIB members are designers, crafters, and beginners. It is a collective of people that love to create and learn. If you need to learn a new technique, this is the group for you! If you want to be inspired or inspire others, you are going to love this community!
White Christmas Design Kit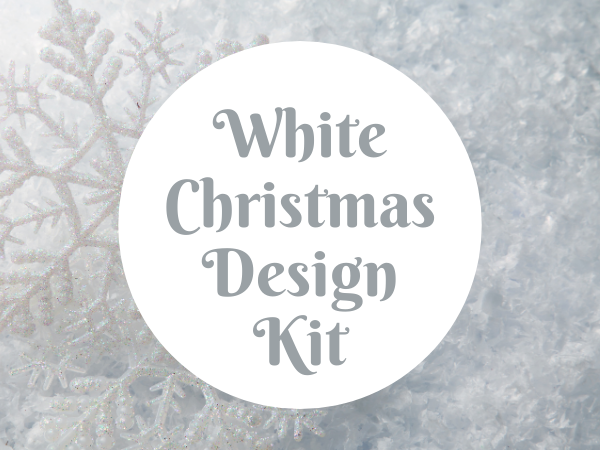 The White Christmas Design Kit is a dream of a snow filled holiday.
White Christmas is a quiet night. Snowflakes drift in unhurried journeys. Children gaze at the glistening tree tops from the warmth of their cozy bedrooms. Dreams of toys and presents dance in their little minds. The hushed ring of silver sleigh bells can be heard in the distance. Heavy beds of white snow blanket the house and make the night luminous and bright. If you love the elegance of a chilly December eve, this gorgeous design kit is going to evoke your favorite memories. Be a kid again and draw snow angels into steamed windows. Make your next handcrafted jewelry design merry and full of nostalgia.
Sara will be doing a live broadcast on the Soft Flex Facebook page, with the White Christmas Design Kit, on Wednesday, November 25th at 3pm (PST).
If you'd like to join us in the design challenge next month, buy this kit and challenge yourself to try something new and unexpected. If you are new to beading, this kit comes with findings, beads, wire, and surprises.
Our kits are great for skill building. We want our kits to feel challenging. We want them to be accessible for beginners and advanced designers alike, but we love to throw in elements that may seem difficult to test our beaders skills and make them think out of the box. We think jewelry is great when it is easy. But when you really have to engage your mind and process your materials and tools, we think that your jewelry has the potential to be life changing.
Supplies are very limited. Don't miss out!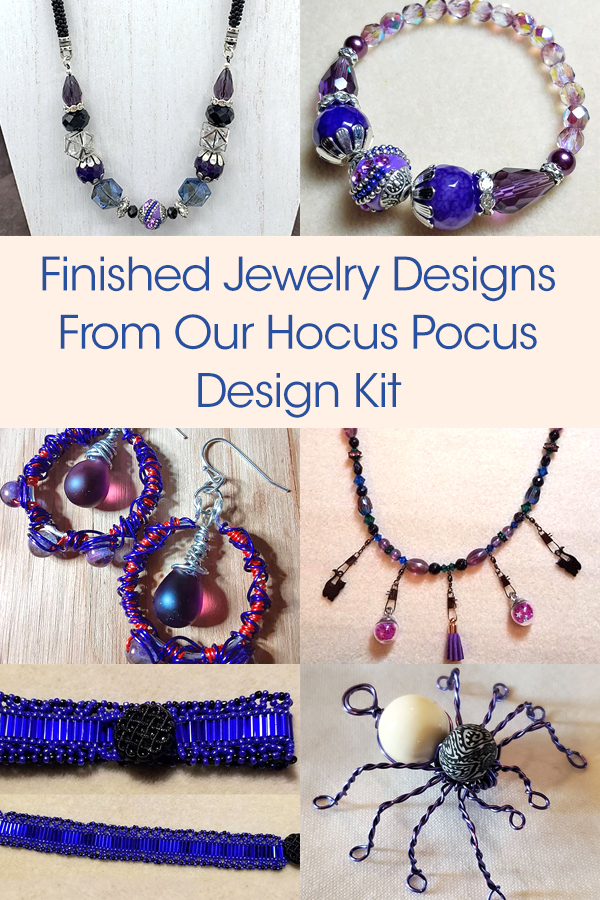 Sara Oehler Designs
Have you joined us for Kit Day in the past? If not, welcome! You are in for a treat! Kit Day is a full blown day of creative fire. We release our newest jewelry making kit, unbox our latest kit, and take a loving look at the finished jewelry designs everybody made from our past kit. There is a lot going on at Soft Flex Company. We have a bunch of new beading products on our shelves. We are gearing up for creative jewelry making videos. And we are enjoying the inspirational works from our community. Kit Day is a ton of fun. We celebrate at the end of every month. If this is your first Kit Day, we hope you are stimulated to create something fabulous!
Dare to be a designer! Our mystery kits are packed bundles of motivation. Even if you are in a creative dry spell, these little packages are sure to make you bristle with a desire to make jewelry. If you have the tools, a themed mystery kit includes everything else you need to create a bunch of unique jewelry.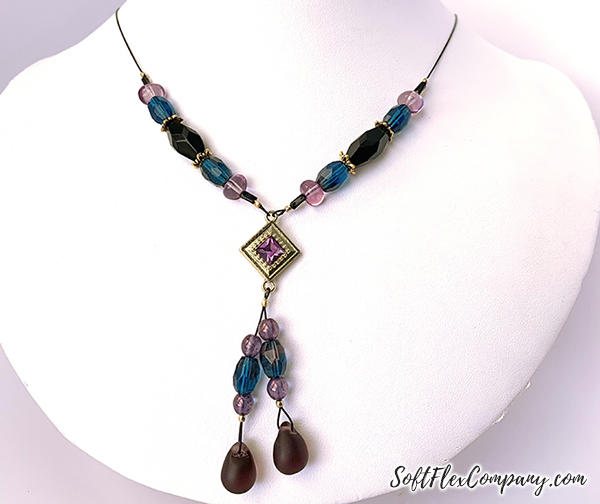 The high point of every Kit Day is our live video reveal. Sara unboxes our most recent themed jewelry kit and shows off the contents. She then makes jewelry with the items in the kit. She likes to work without a net and often, her unboxings are done without full awareness of what is in the kit. This is a good chance to watch a jewelry designer in action. She has made some stellar jewelry pieces over the years, in front of a live audience. And she has also made jewelry that she was not proud of - but that is a win/ win for the viewers. We get a chance to see her course correct when she makes mistakes. It is a lot of fun and a good educational moment.
Have you purchased a Design Kit? If not, you need to check them out. Each kit is comprised of a bunch of unique beads, findings, and beading wire. Each kit has items that you cannot purchase anywhere else. Each kit is limited in inventory. So, if you love the theme of a kit, make sure you grab one as soon as you can. Supplies are limited. If the theme is something as universally loved as a holiday, you can bet that kit will be gone in short order. Our jewelry design kits are a great buy. Every kit is a bargain, chock full of interesting supplies and beads. We include so many goodies. You will be making jewelry for days. The contents are themed, but they are also perfect if you just want to add everything to your existing beading supplies. We release holiday themes, but every kit is full of beads that can be worn year 'round. Our Hocus Pocus Design Kit (Sold Out) may be perfect for Halloween, but the beads can be mixed with your own stash and added to a necklace for summer or a bracelet for winter.
Kristen Fagan Designs
Are you a newbie and afraid a kit might be too much for your skill set? Don't be! Our kits are meant for everybody. We might challenge you with colors or themes you have not worked with before, but the contents are always a level playing field. If you ever feel over your head, you can get help with friendly tips from Soft Flex Company employees or helpful members of our community. We want everybody to feel welcome. We foster an environment of inclusion and soft critiques in our Facebook group. VIB is a place full of jewelry making talent. We have seasoned crafters and green beginners. We all want to succeed and share the beauty of jewelry. We think having a kit that can be challenging can also lead to dynamic innovation. If you have never worked with an item in the kit and are not sure how to use it, your brainstorming can lead to re-educating yourself about your design choices. Trying something new will definitely make you a better artist/ jewelry designer. Don't be afraid to make bold design choices!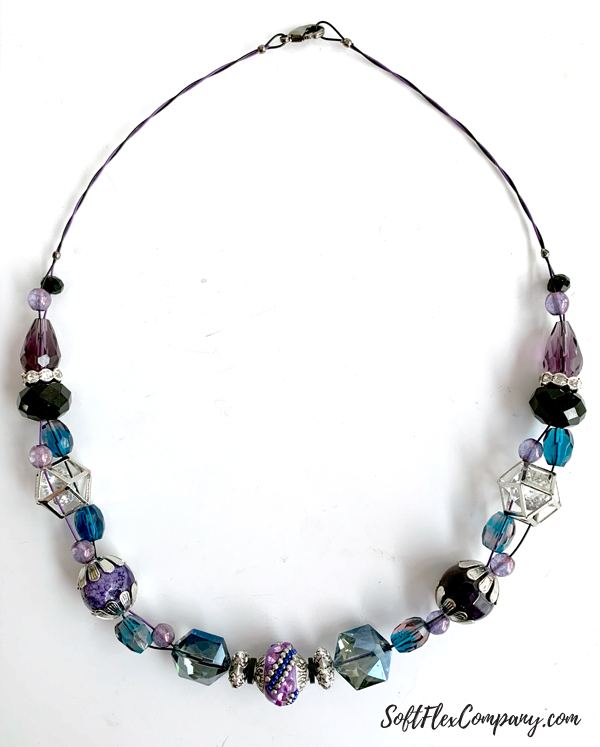 Kits are the perfect gift for your favorite crafty person. They are also a wonderful way to indulge yourself. Spoil yourself and enjoy a mystery kit full of themed jewelry making supplies. We think that our kits are great - especially during this time of quarantine and social distance. You are purchasing a kit that contains the same supplies that a hundred or more other beaders have purchased. Even though everybody has the same foundation, you can see how vastly different our talents and tastes are. You might string a bunch of earrings from your kit supplies. Another designer might make a necklace with a focal that demands attention. Another might wire wrap ornaments and decorate the house with their kit supplies (Holiday Spiders are a big favorite on our group). If you belong to our Facebook group – VIB, you can see how everybody interprets their Design Kit. Post your work and get some praise! You can even ask for some gentle critique if you would like to evaluate your designs from another perspective. And you can be assured that, regardless of your skill level, you are going to be welcomed into our group. We love jewelry. And we know everybody needs to start somewhere. There is no intimidation. Just the love of jewelry!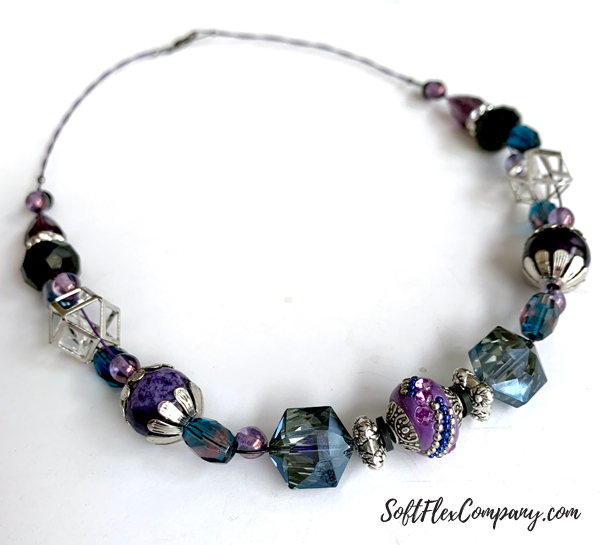 Hurry! All of our kits are unique and limited in inventory. We have expanded the release quantity of each new kit, but they are still selling out super fast. Once they are gone, they are gone for good. You can enhance your kit with bead strands and bead mixes that follow the theme of the kit. We also build new Trios Beading Wire Packs if we really love a new kits theme. Let's celebrate Kit Day!
VIB Group Member Designs
We gathered a small assortment of fun designs from our VIB Facebook group. There were so many wonderful ideas and jewelry pieces. You really need to join our group to see them all. A lot of our members also have stores online. If you see a design you love, make sure you let the designer know. They may sell you that design or at least let you know how they made it. We would love to see your work too, join us today!
VIB is a great place to visit during the COVID-19 pandemic. It is a place to chat and meet new friends. It is a great way to be social during quarantine. Stay healthy and stay at home. You can learn a new tip or technique daily. You can get inspired by the gorgeous jewelry designs other people in the community post. You can also get your own jewelry gently critiqued if you want pointers on how to make your designs really stand out. We love wallflowers and chatty designers alike. Lurk or showcase your talent. You are going to love our fun club.
If you would like to see more Hocus Pocus jewelry designs, go to our VIB group. In the 'Search this group' field, type or paste this: #hocus. This will search the Hocus Pocus inspired designs we hash tagged.
Designed by Soft Flex VIB Studio Member: Terry Murphy Matuszyk
See more of her designs in her Etsy shop and on her Facebook page.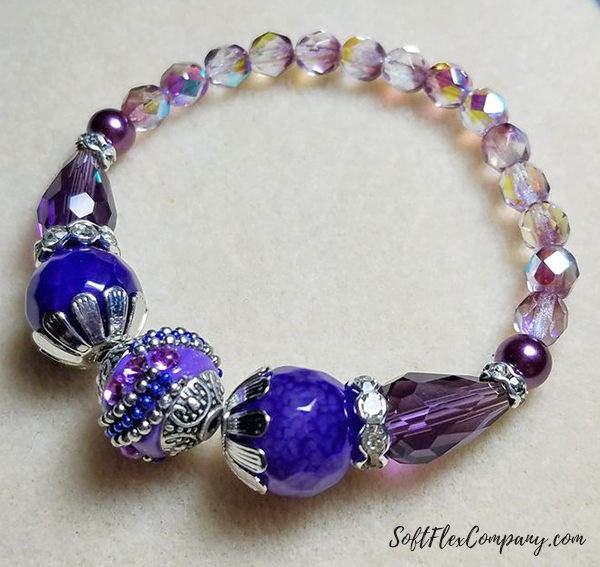 See more of her designs on her Ebay page.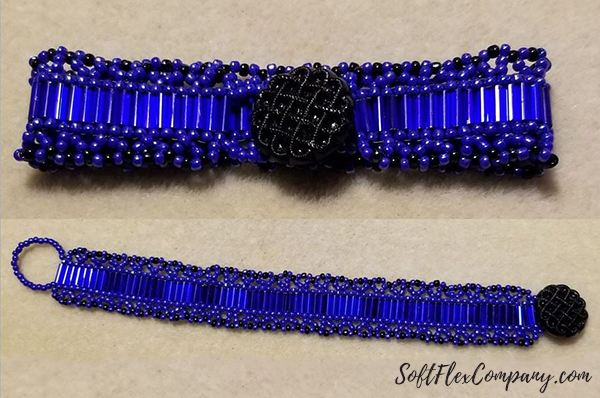 See more of her designs on her Facebook page.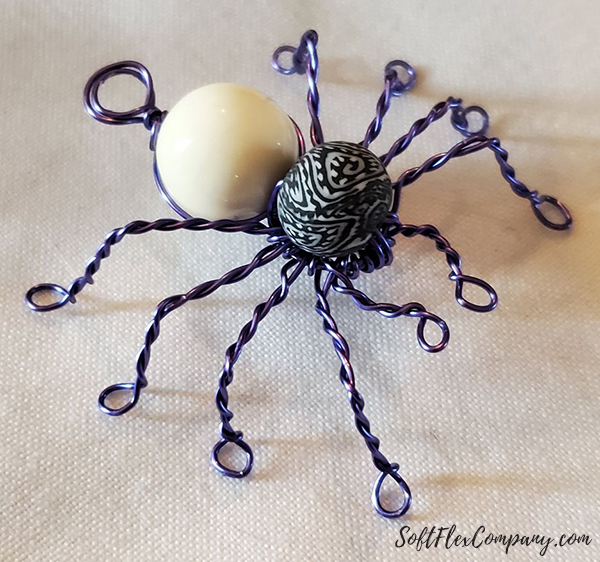 Designed by Soft Flex VIB Studio Member: Carey Marshall Leimbach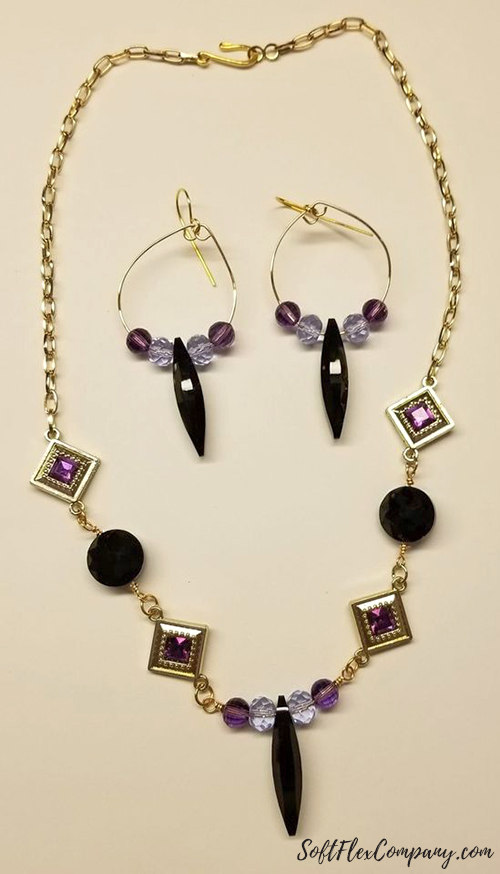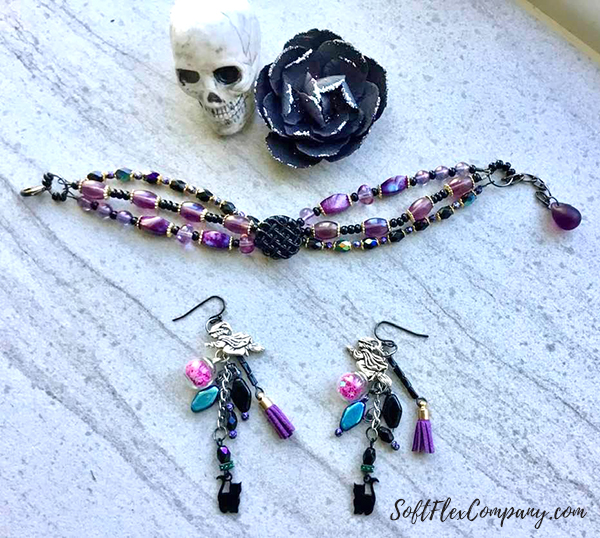 Designed by Soft Flex VIB Studio Member: Jennifer Ackley Gammon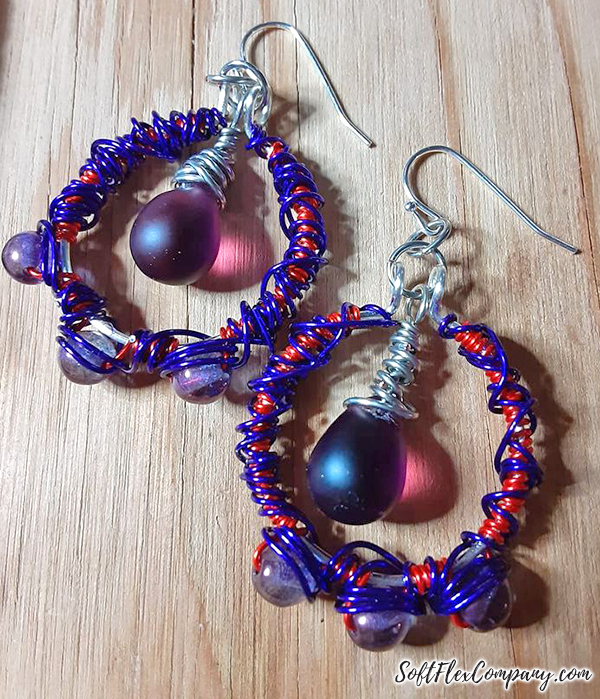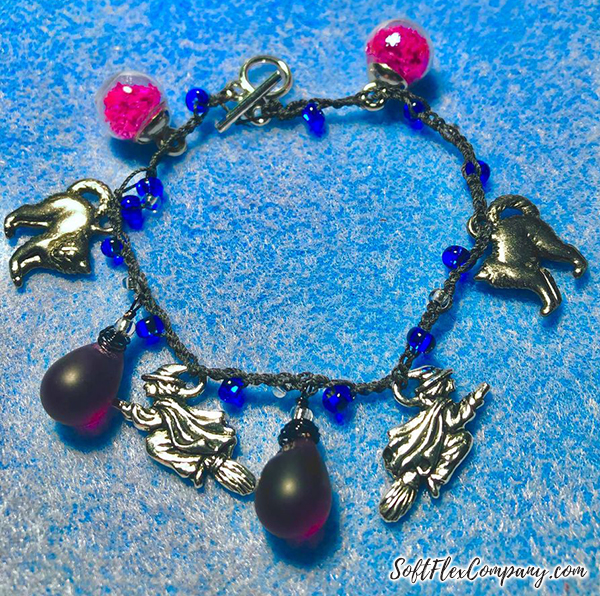 See more of her designs in her Etsy Shop.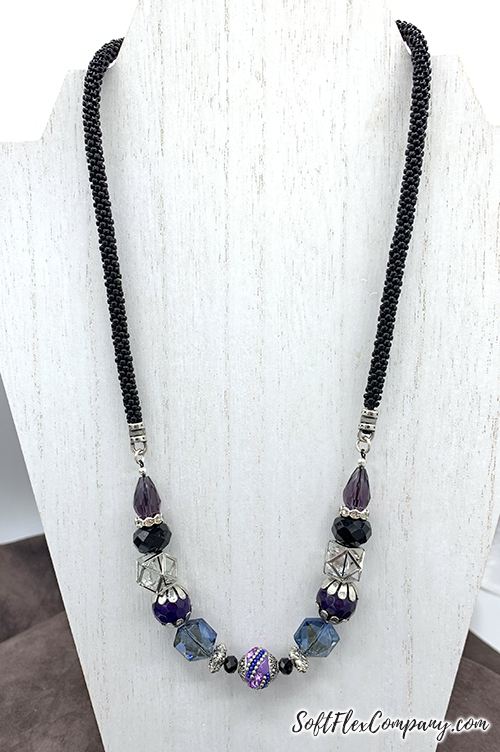 Designed by Soft Flex VIB Studio Member: Mercedes MillerBartley
See more of her designs on her Etsy page.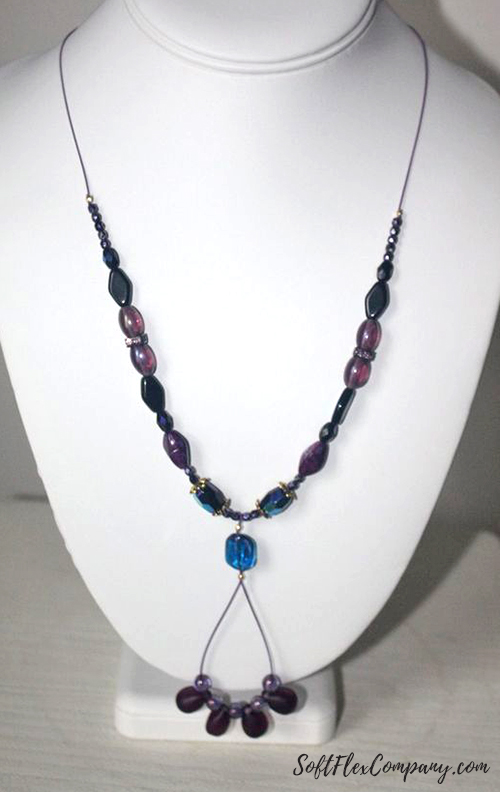 See more of her designs on her Facebook page.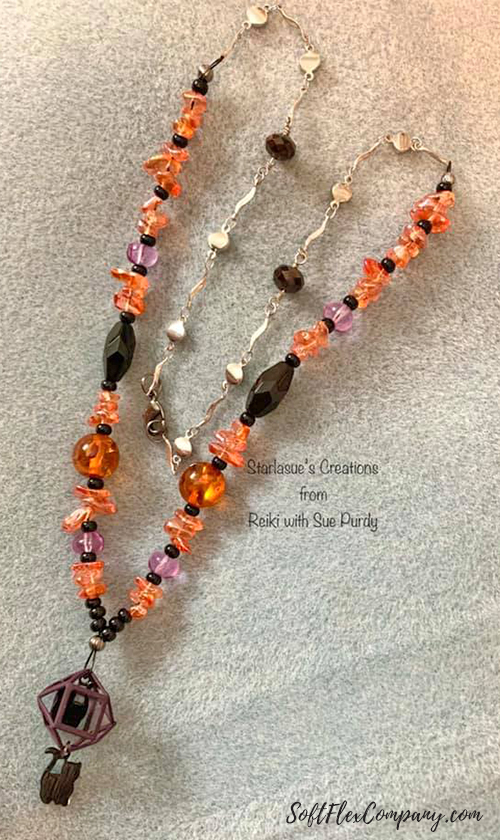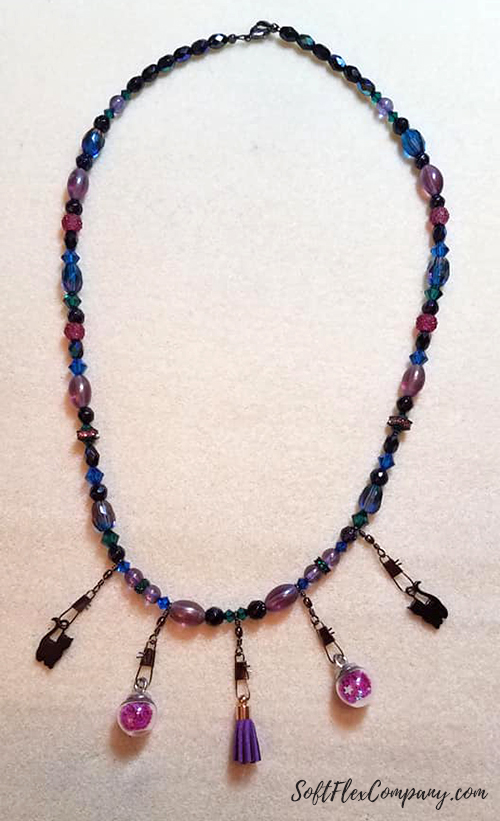 Join our Facebook group – VIB. Stay in the know. Stay up to date. From our bead shows to our video shows and sales, you can stay in touch with us. The community is full of artistic and helpful beaders and crafty people. Inspire and be inspired. Share your pictures and get the beading bug from others!
Visit the Soft Flex Company YouTube Channel!
---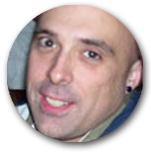 Blog contributor Thomas Soles loves Jazz Age writers and crunchy french fries. His favorite gemstones are Lapis and Pietersite. His favorite hobby is day dreaming. And his favorite mustache is Freddie Mercury's. As you can see, he has a healthy (or possibly unhealthy) sense of humor. You can write to him at Thomas@SoftFlexCompany.com