We are full of festive cheer and eager to share! Do you need some holly jolly inspiration? This week we had a holiday themed beading party, we explored DIY Christmas ornament ideas, and we discussed our unique gift giving thoughts. Make the most of this time before the big holidays to create thoughtful presents for friends and family. Deck the halls with homemade decorations and beaded baubles!

We are joining 9 beading companies for an exciting ornament making party today. We have fantastic ideas on how you can make your home amazing with handcrafted ornaments. Don't miss the fun of the live show. Can't make it? Check out the replay and our blog next week for the wrap up and images.
Our friends and presenters at The Great Bead Extravaganza gathered for a night of jewelry making demonstrations and fun. Each designer offered some holiday ideas and shared products they think are amazing. Spread the cheer and learn how to make a homemade ornament or jewelry design!
We got together with Cassandra Spicer, of Beads To Live By, for a little Christmas crafting fun. Cassandra has a Curated Collection of seed beads each month and she paired her recent collection to match our Nutcracker Design Kit colors. Join us for a little magic!
Finally, we look at our friends this week and see what they are up to. Rosanna Brafford shows us how to make double drop earrings with our Nutcracker Design Kit (Sold Out). Marcie Creates uses the Holiday Cheer Bargain Bead Box and Soft Flex to make a stunning necklace. And Deb Houck unboxes our Nutcracker kit and gives us her thoughts on the cheerful contents inside.
Shop our Closeout category. We have epic deals on beading supplies!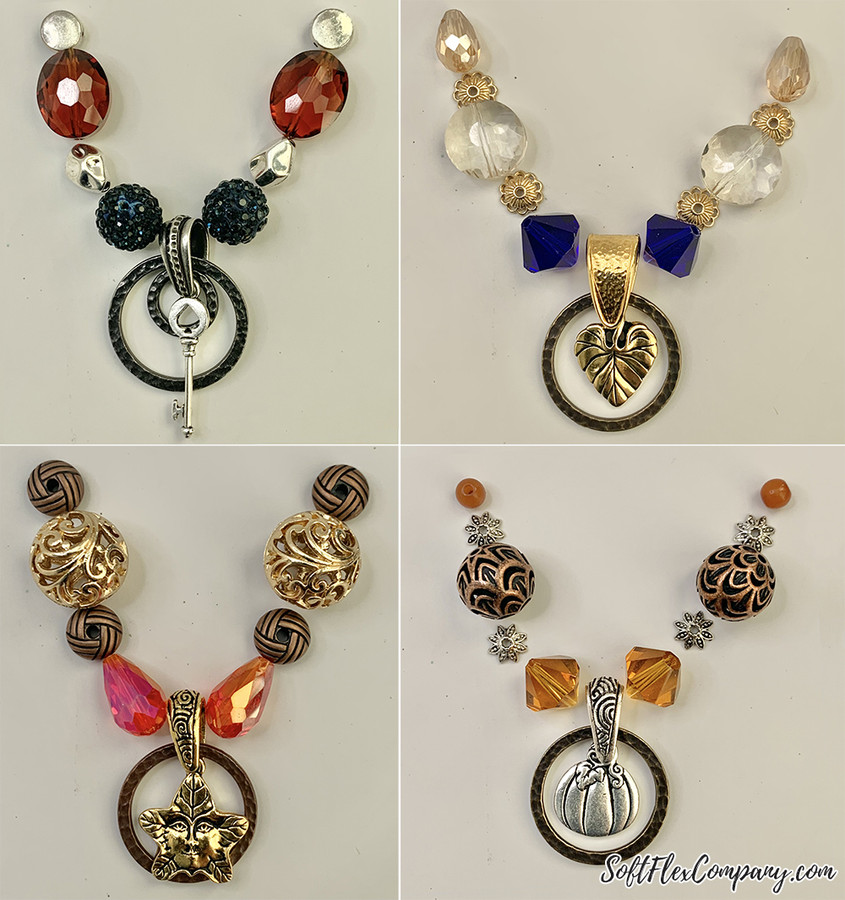 Don't be afraid of Closeout items! We move inventory to Closeout when we need to clear up the shelves for more space. The deep discounts you see in our Closeout category are items that we are letting go to make more room for more innovative and exciting jewelry making supplies. The items in Closeout are perfect and well loved, but we are letting them go at a discount because we are always looking for amazing new products.
Save money on incredible beads, wire, findings, and more! Shop our Closeout category and fill your beading tool kit with amazing essentials at deep discounts!
Jewelry Making Videos
Soft Flex Holiday Crafting Merry-Thon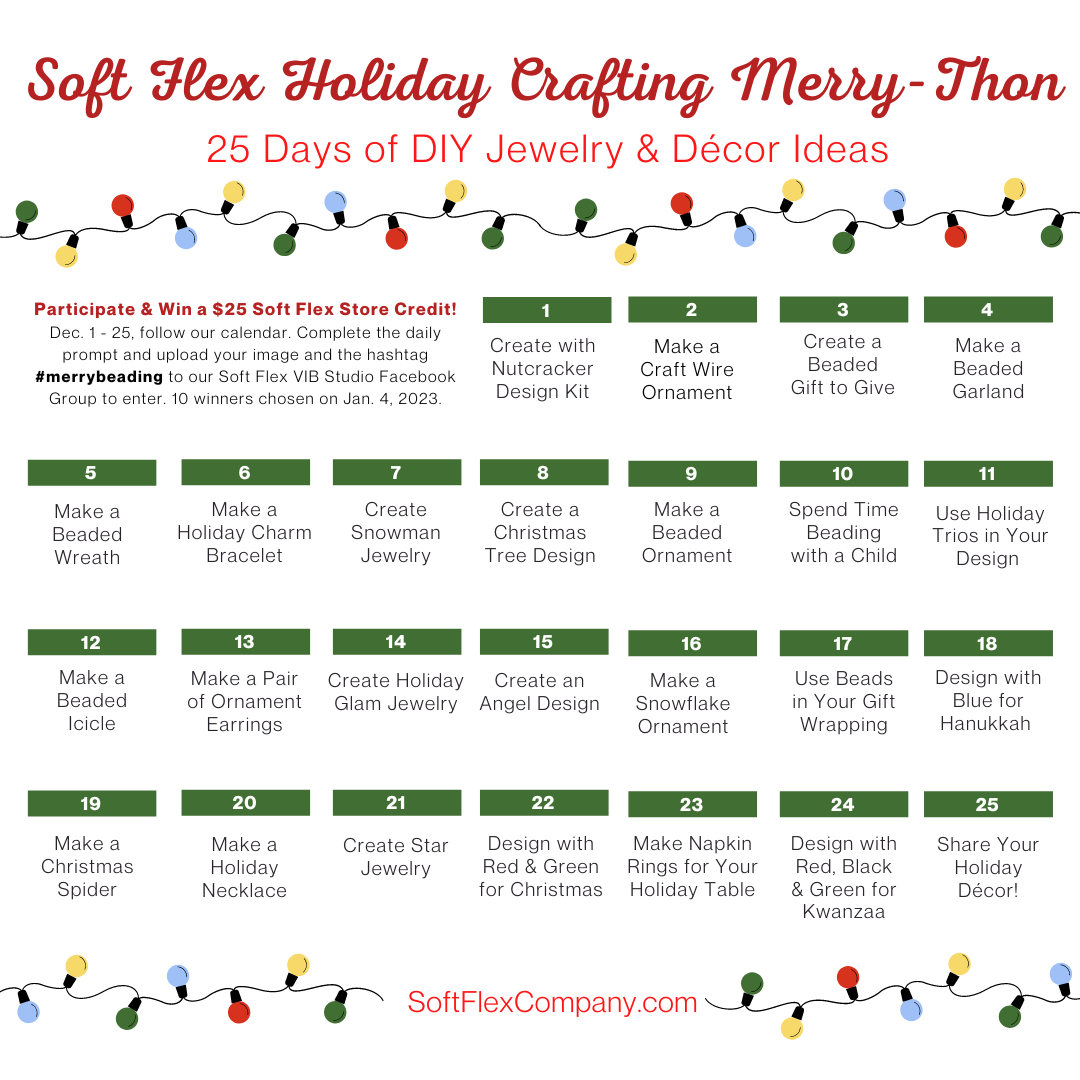 Join us for the Holiday Crafting Merry-Thon!
In December, we are hosting 25 days of crafting and jewelry prompts. This is an amazing way to get into the holiday spirit. And a festive way to make homemade decorations and gifts for your loved ones! Not only that, but 10 random winners will be chosen in January and they will receive $25 dollars in store credit at Soft Flex Company.
Join the fun! We are celebrating all the wonderful holidays in December. We don't have a prompt for Festivus, but you can always adorn your Festivus pole with one of your DIY ornaments! This Merry-Thon is sure to inspire you and make this month an abundance of creative ideas.
To participate, simply follow the calendar and create the daily prompt. Upload the photo of your work (and add this hashtag to your design - #merrybeading) to our Soft Flex VIB Studio Facebook Group to enter.
Our Social Media Sites Will Show You How To Make Jewelry In Just Minutes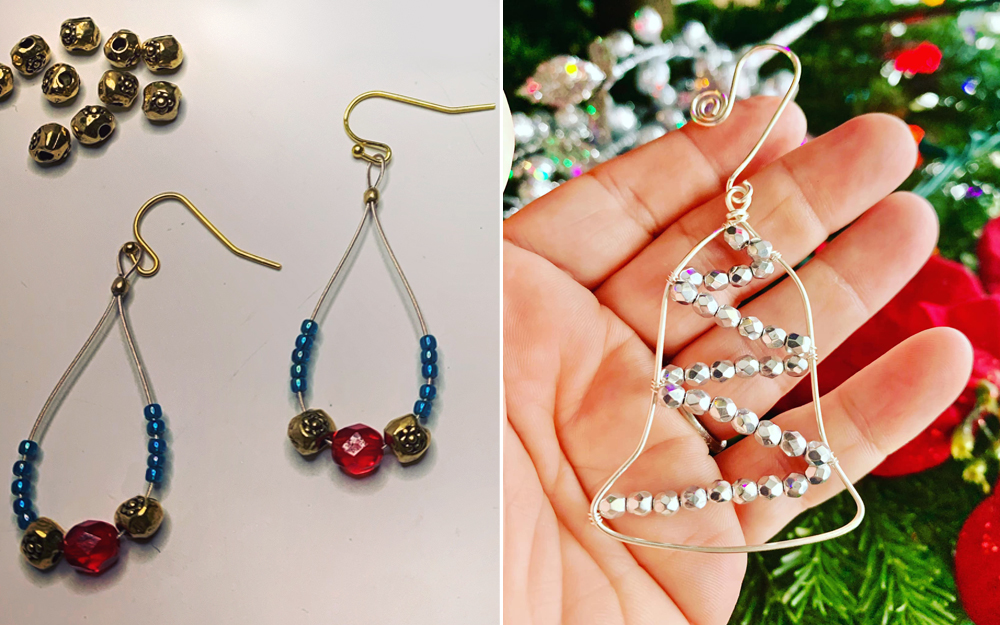 Got a minute? Check out our latest reels and TikTok videos. Soft Flex Company's Instagram Reels and our Soft Flex TikTok Page will teach you how to make jewelry in under a minute. These videos move quickly but are easy to follow. If you need more assistance, make sure you check out our YouTube catalog for deeper dives into jewelry making education. You will find in depth discussions on how to use your tools and finish your jewelry on that channel. Instagram Reels and TikTok are great tools for learning something new or finding quick inspiration. Check out our 1 Minute Videos and explore the wonderful pins on our Pinterest page. Learn from Soft Flex Company jewelry designer pros at the pace you choose! If your creativity needs a quick cup of coffee, make sure you visit us for a much needed jolt of crafting caffeine!
Live Beading Party With 9 Beading Companies - Making DIY Christmas Ornaments
Don't miss a creative adventure. Learn how to make handcrafted ornaments for the holidays. If you are unable to see the show live, you can enjoy the replay. Get inspired to make your holiday decorations your own!
Join us for a delightful video full of DIY ornament ideas. Decorate your home with your own designs! Skip the department store ornaments and bland decorations. Make your holiday home your own. We are joining with 9 companies to bring you some holiday cheer and reinvigorate your holiday spirit. Learn how to make an amazing ornament with us.
Check out our recap next Friday for all of the images and a breakdown on the fun.
The Great Bead Extravaganza Quick Gift Guide 2022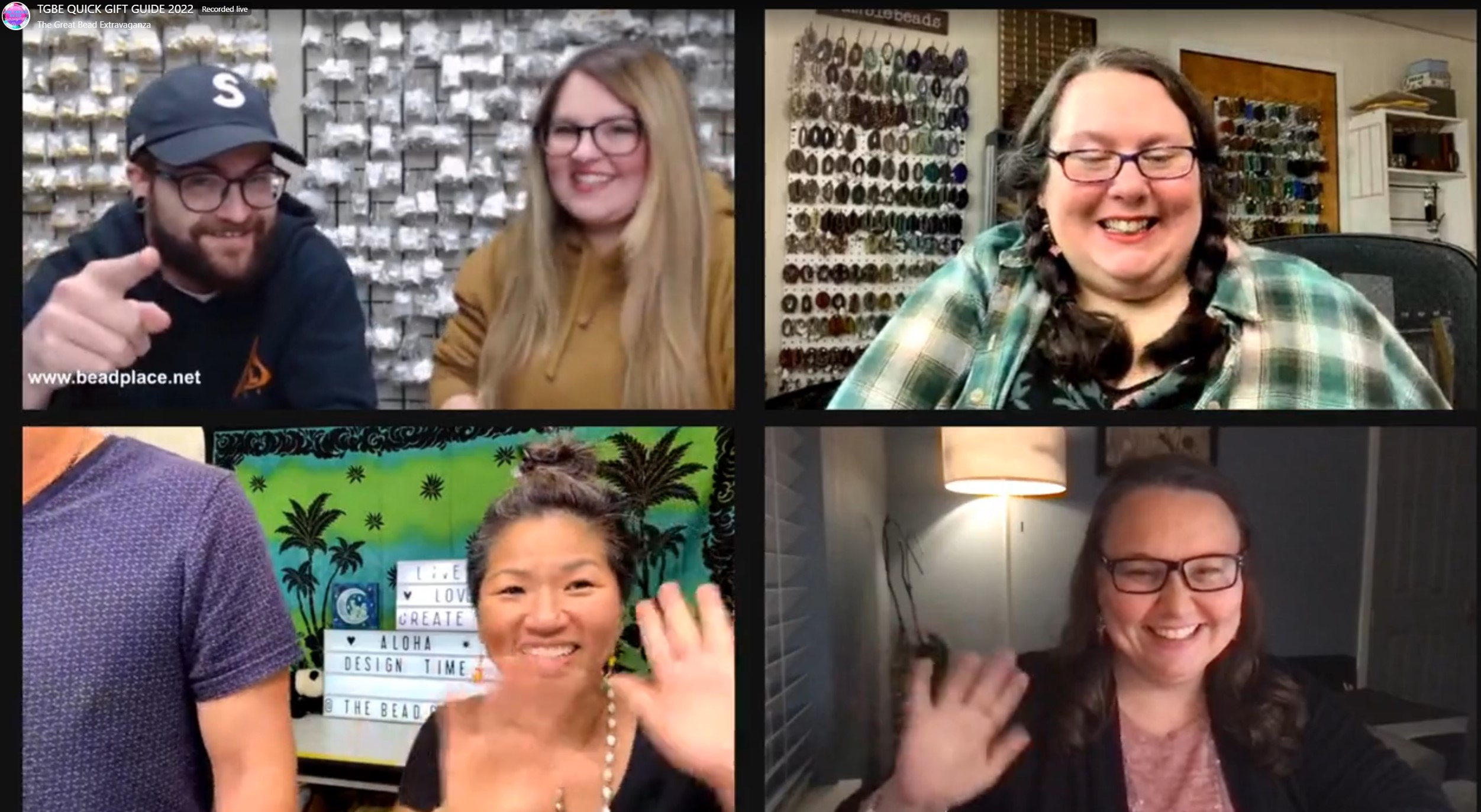 To view this video, click the image above or click here: TGBE Quick Gift Guide 2022
Do you need some gift giving ideas for the holidays? Do you want to encourage creativity and celebrate handcrafted jewelry and decorations? Presenters from The Great Bead Extravaganza are showing off products you can find at their stores. They are also doing jewelry making tutorials and demonstrations. It is a fun video and it is sure to help you plot out some unique gift ideas this holiday season!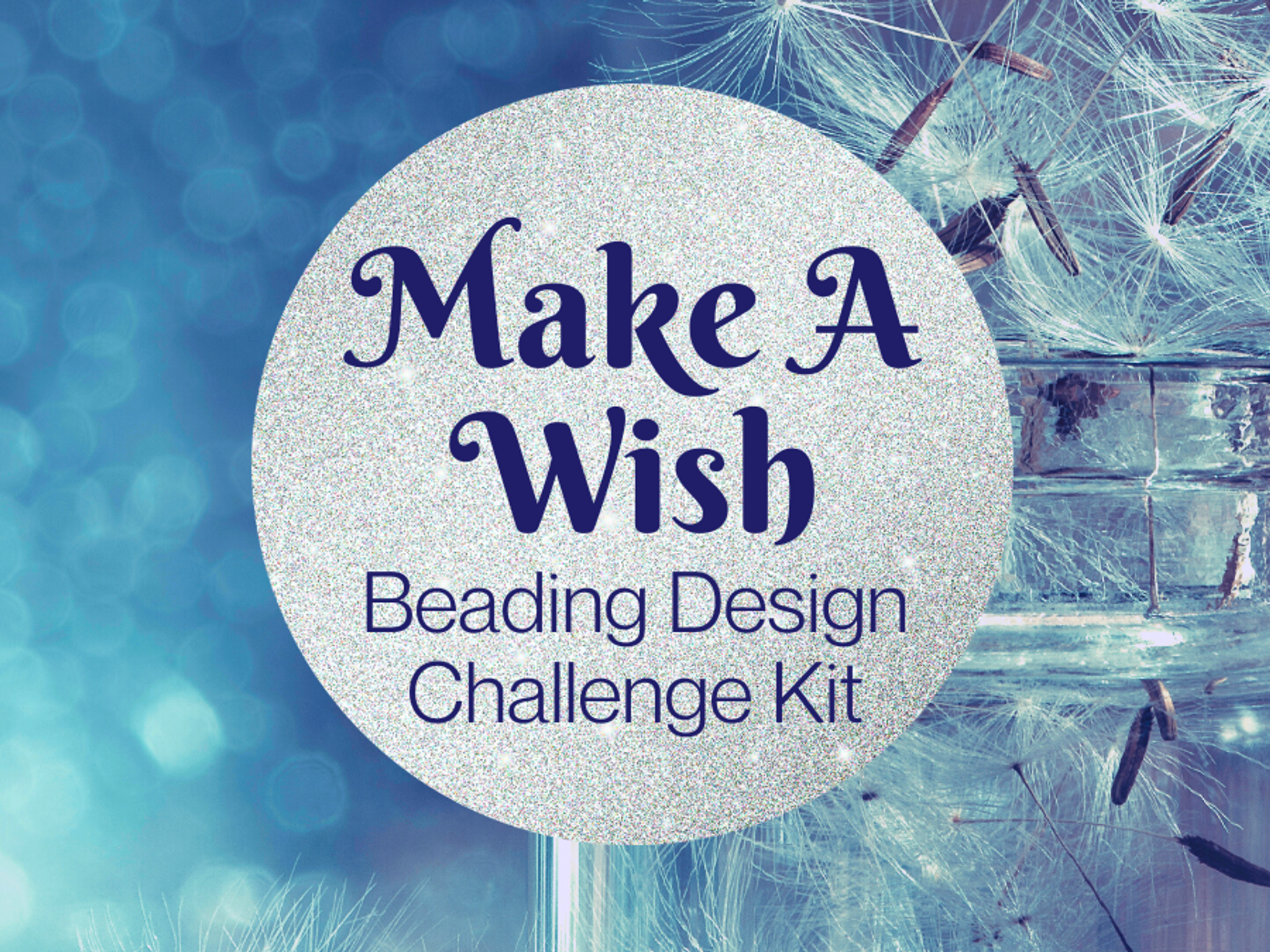 At Soft Flex Company, we encourage giving the gift of our Design Kits. Our kits are full of beading supplies. Everything you need to make a lot of jewelry is inside each kit. We include a mix of findings - crimps, ear wires, and clasps. We include a bunch of beads in the colorway of the theme. We often include special or rare beads to make the kit feel even more wonderful. All you need to finish the jewelry is a pair of crimps and cutters. It is the perfect gift for a beginner that wants to start the craft. It is also a great gift for any professional designers or jewelry makers as it will give them inspiration or a good mix of supplies to add to their toolkits.
If you are interested in the handcrafted ornaments that Sara shows in this video, make sure you visit our Christmas blogs for more ideas!
Live Beading Party With Cassandra Spicer Of Beads To Live By
We had a rough week. Half of our staff was home sick or on holiday vacation. But we persevered. Sara had a tickle in her throat but still showed up for the party. We ended up having a blast. A beading party is a great cure for holiday doldrums and is a good way to keep your mind off that seasonal cough or sniffle.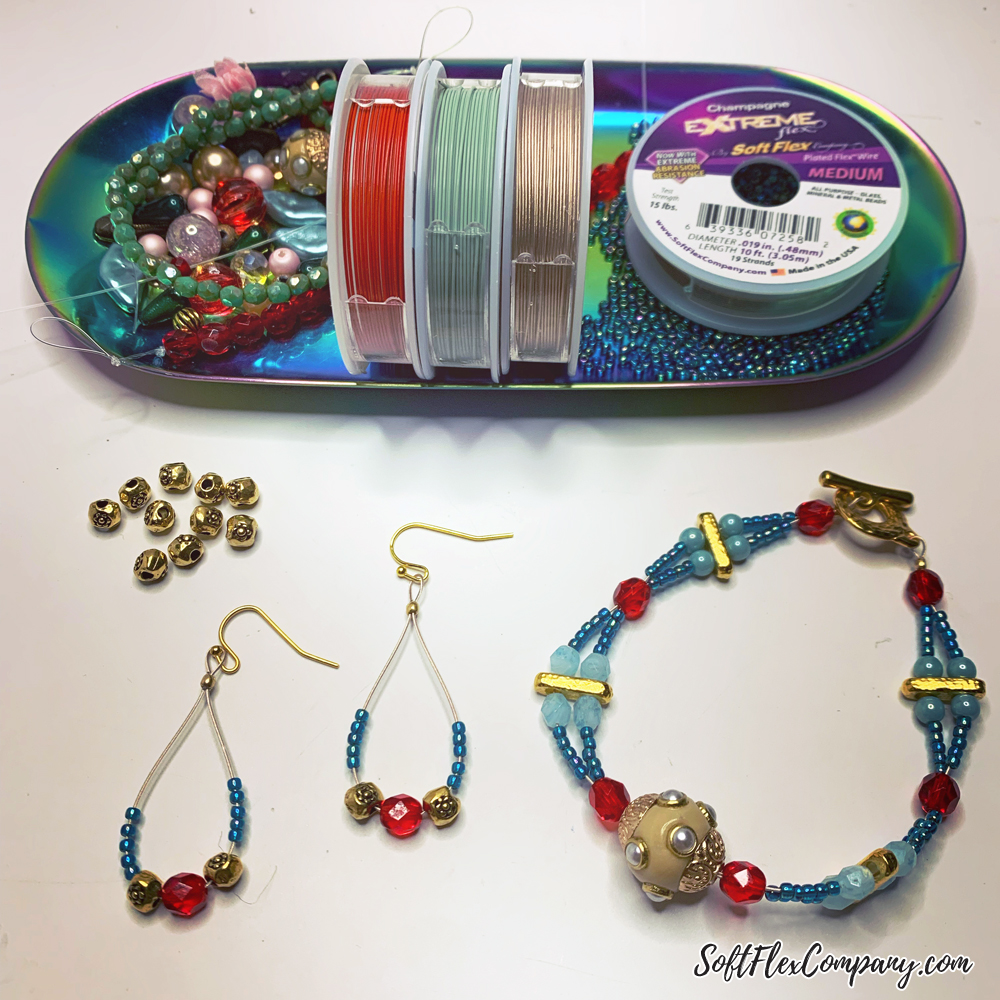 Nutcracker Design Kit
Seed Beads from Beads To Live By Curated Collections
Czech Glass Beads
Soft Flex Beading Wire
Bead Stopper
Soft Flex 2x2mm Crimp Tubes
Magical Crimpers
Cutters
Clasp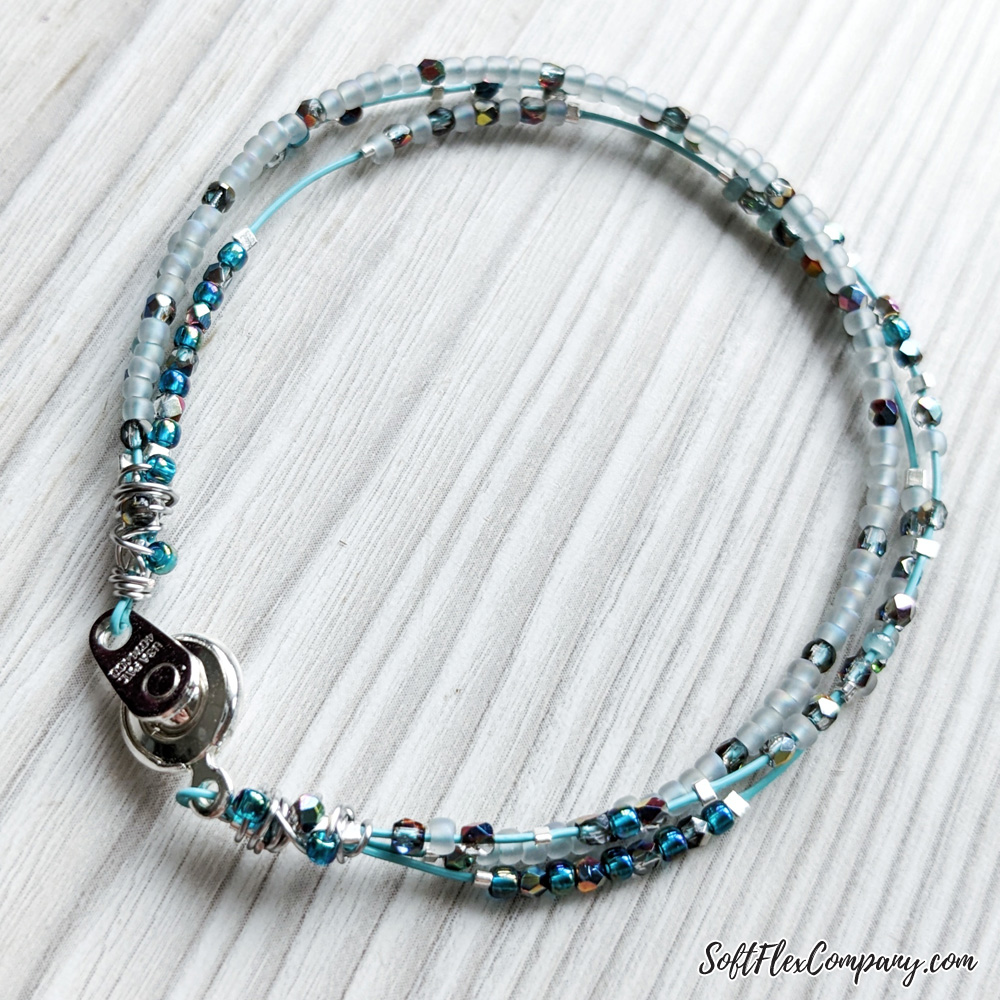 Cassandra has a subscription box on her site. Her Curated Collections are seed bead boxes that are amazing and affordably priced. She matched her recent colorway with our Nutcracker Design Kit (Sold Out). They paired wonderfully. Check out the jewelry we made with her seed beads and the jewelry she created with our kit!
In Rose's Garden: Making Double Drop Earrings With The Nutcracker Design Kit
Marcie Creates: Bead Box Holiday Cheer And Soft Flex Beading Wire
Dahlia Designs: Unboxing The Nutcracker Design Kit
Join our Facebook group – VIB. Stay in the know. Stay up to date. From our bead shows to our video shows and sales, you can stay in touch with us. The community is full of artistic and helpful beaders and crafty people. Inspire and be inspired. Share your pictures and get the beading bug from others!
Visit the Soft Flex Company YouTube Channel!
---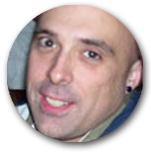 Blog contributor Thomas Soles loves Jazz Age writers and crunchy french fries. His favorite gemstones are Lapis and Pietersite. His favorite hobby is day dreaming. And his favorite mustache is Freddie Mercury's. As you can see, he has a healthy (or possibly unhealthy) sense of humor. You can write to him at Thomas@SoftFlexCompany.com