This past week has been very interesting, to say the least. I know I have had a mix of feelings with lots of anxiety about the unknown. I have been channeling my energy into cleaning, prepping for staying home-bound and being creative. Creativity is such a blessing and a great way to channel anxious or stressed out energy into creating joy! To that end, Sara and I came up with a plan of Daily "Beading Joy" Challenges to Spark Joy through Creativity!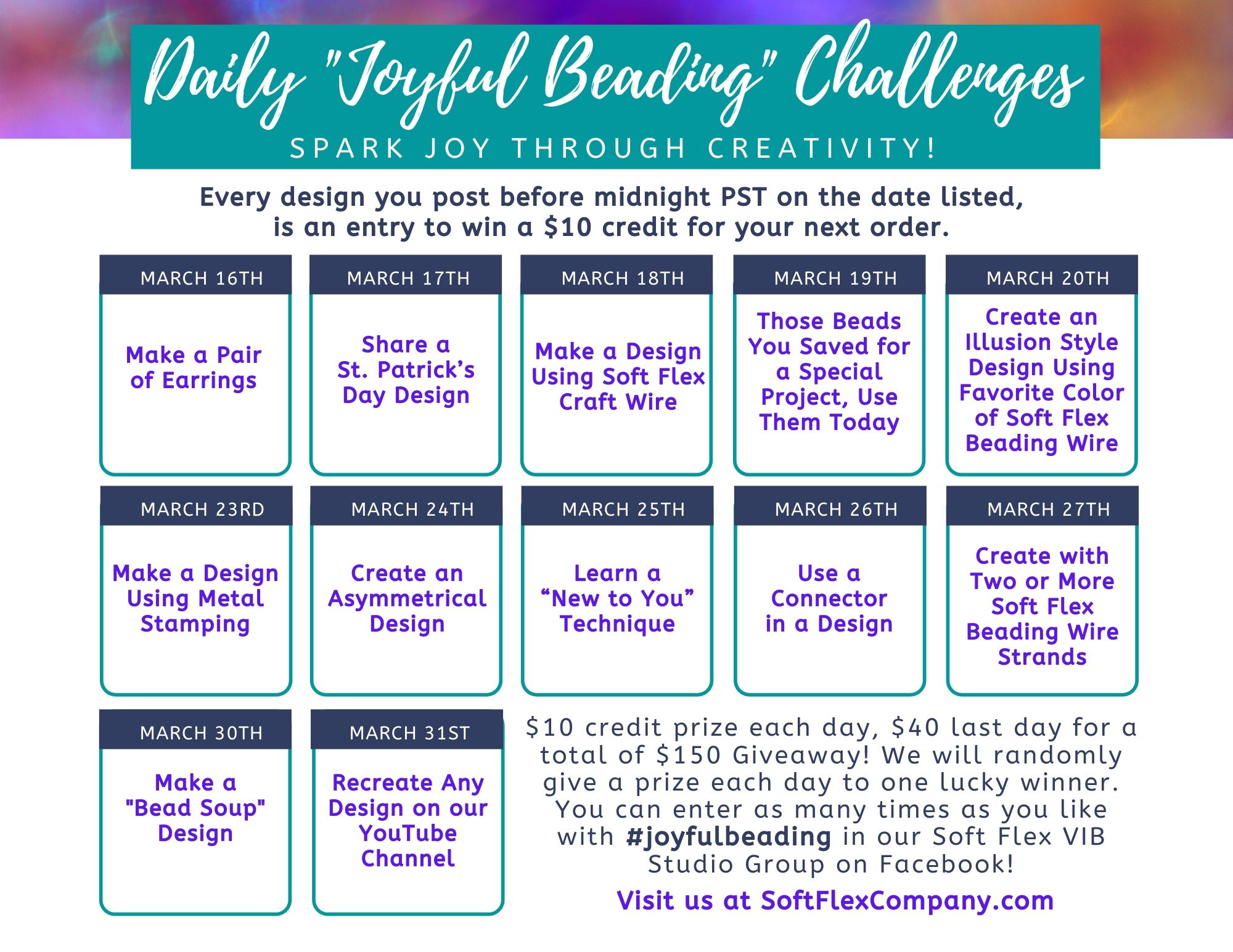 Join the Fun in our Facebook Group Today!
I know that being cooped up can feel really uncomfortable but, at the same time I'm grateful for more time in my studio! It is my happy place after all. I think us creatives have a slight advantage to being stuck at home, don't you? Want to Download and Print this Calendar? Click here.

How to Make DIY Easy Whimsical Earrings Three Ways

This week on Free Spirit Beading with Kristen Fagan, we made three easy DIY whimsical earrings with our Whimsical Beadtastical Bead Mix and Trios! Let's have a little fun today and use up the last of my Whimsical Beadtastical Bead Mix for three pairs of easy DIY whimsical earrings. We have just a few of these bead mixes left - once they are gone, they are gone.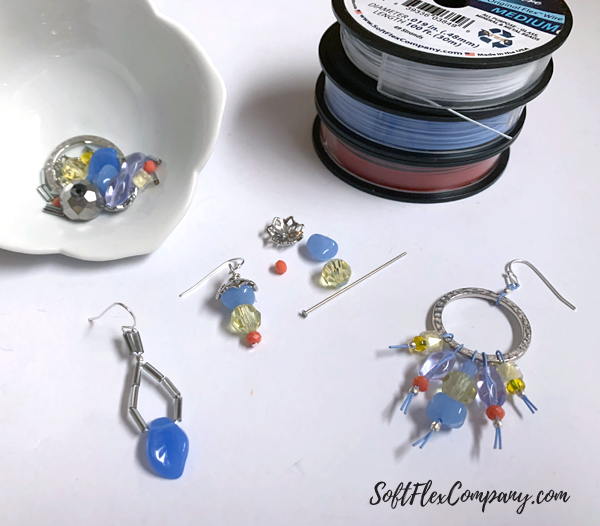 Supplies:
Soft Flex Whimsical Beadtastical Trios Beading Wire Pack
Soft Flex Exclusive Whimsical Beadtastical Bead Mix
Bugle Beads
Seed Beads
Hammertone Ring Connector in Rhodium Plated
2x2mm Crimp Tubes in Sterling Silver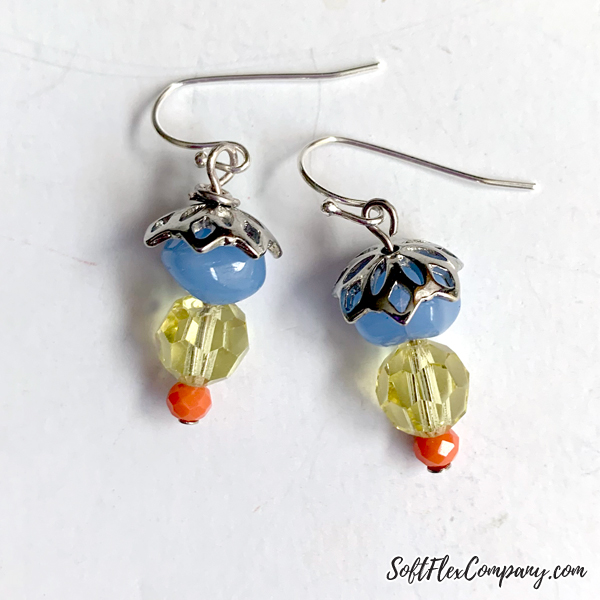 I started with these sweet little dangles using beads from our exclusive Whimsical Beadtastical bead mix made for Soft Flex Company by Jesse James Beads. Simple add beads to a head pin, made a loop and attach your ear wire.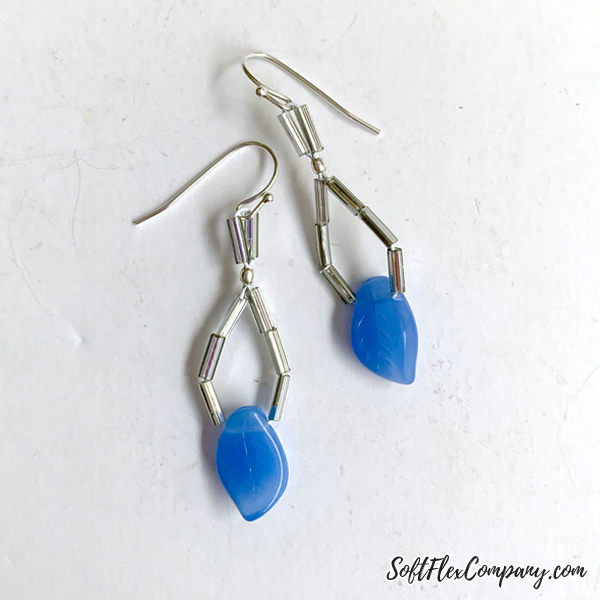 Next up, we made this blue leaf and bugle bead dangle earrings. This time I strung the beads on Soft Flex beading wire in white quartz, crimp closed with magical crimping pliers and attach an ear wire.
Last up are these Springtime fringe earrings! These used the remaining of my beads, plus a few seed beads, ring connector, crimp tubes and Soft Flex beading wire in tanzanite color. Such a fun pair of earrings! The ring component, ear wires and crimps come in black, silver, gold and copper metal tones so, you can make this style in so many colors!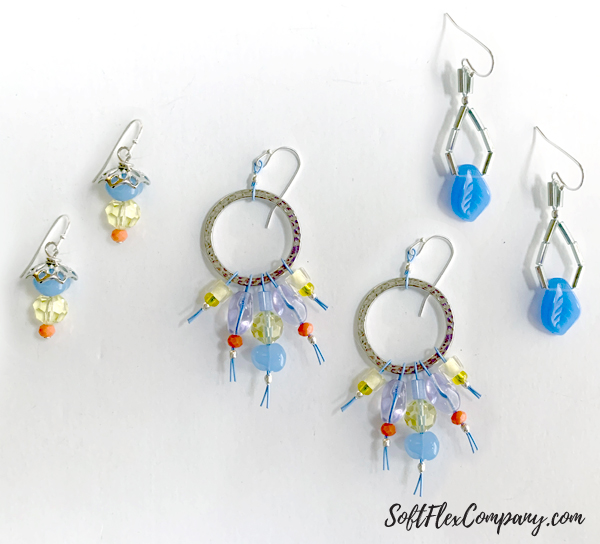 If you like this idea, you may like these other project ideas that use the Whimsical Beadtastical Trios and Bead Mix:
Make Earrings At Home Using Beading Wire
Learn How To Make Earrings At Home With A Jewelry Making Kit for Beginners
How to Make Bugle Bead Fringe Tassel Earrings with Soft Flex
Join our Facebook group – VIB. Stay in the know. Stay up to date. From our bead shows to our video shows and sales, you can stay in touch with us. The community is full of artistic and helpful beaders and crafty people. Inspire and be inspired. Share your pictures and get the beading bug from others!
Visit the Soft Flex Company YouTube Channel!

---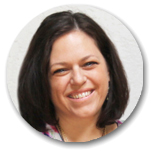 Kristen Fagan is the Website Graphic Designer and a Jewelry Making Educator for Soft Flex® Company. She is the co-author of Seed Bead Revolution, an artist and creativity guide. She currently lives in Arizona with her husband, their two sons and two dogs. When she's not painting, drawing or beading, she enjoys reading, yoga, exploring the outdoors and traveling. Her favorite stones are Opal, Turquoise, and Quartz and she can't bead without Bead Stoppers. You can email her at Kristen@softflexcompany.com or visit her Website | Facebook | Instagram