Knitting Wire Jewelry - Make an Interchangeable Necklace in Fun Halloween Jewelry Colors

It is never too early to start thinking about jewelry for the holidays. Before we have time to catch our breath, they are right on our doorstep. I decided I wanted to make something unique for Halloween with our knitting spools. For a knitted design, you need to be generous with our wire - so make sure you look for our sales. Don't worry, we have lots of fun deals! I figure I will need about 30 feet for a necklace using Soft Flex Beading Wire. You can cut a length of wire or work off of the spool.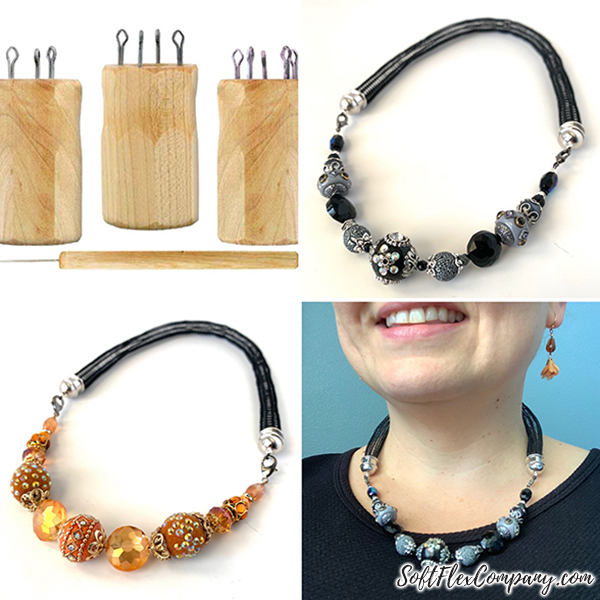 I have a gorgeous black Hocus Pocus Bead Strand on hand, so I decided that it would be fun to make an all black and grey necklace using Soft Flex Beading Wire in Black Onyx color .019 Medium.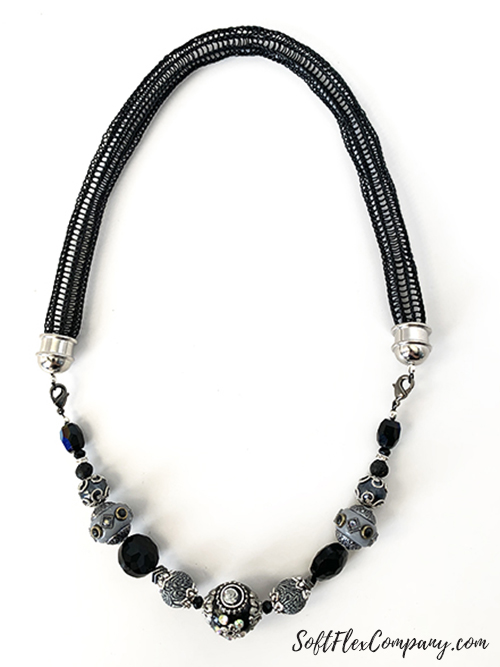 To knit the wire, I used a 4 peg knitting spool and knit style 3. You can see the whole step-by-step process for knitting in this bracelet video. It is a very similar design, but much longer!
Check out our how-to pages on the three styles of knit we like to work with:
Knit with Beading Wire - Style 1
Knit with Beading Wire - Style 2
Knit with Beading Wire - Style 3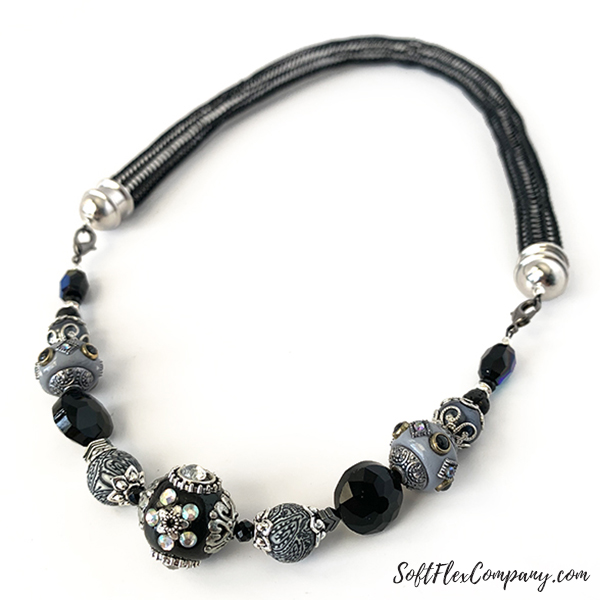 The end caps from TierraCast are the perfect size for the ends of the knitted wire. They come in a few different metal tones, but this silver color was perfect for this design.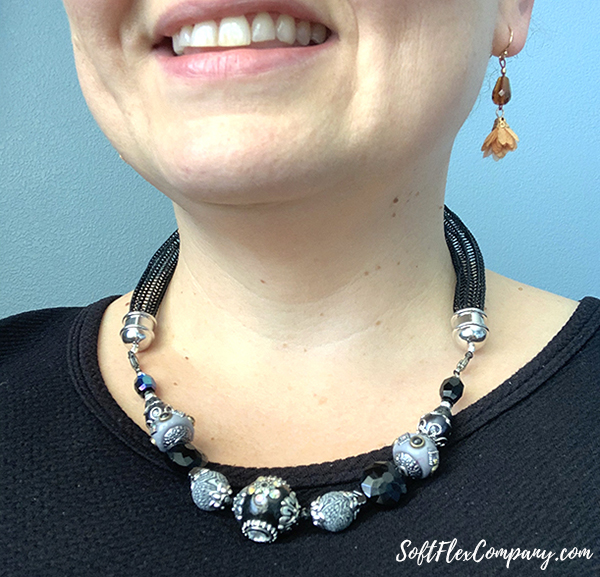 Soft Flex Beading Wire has a soft nylon coating. It is hypoallergenic, so it feels great on your skin. The color is right in the nylon coating. So it will always stay black and not fade or flake off. Soft Flex comes in a lot of different colors - Antique Brass, Copper, Garnet, Peridot, Tanzanite, Purple Amethyst (to just name a few). If you change out the wire color and the beads, it will create a totally different look!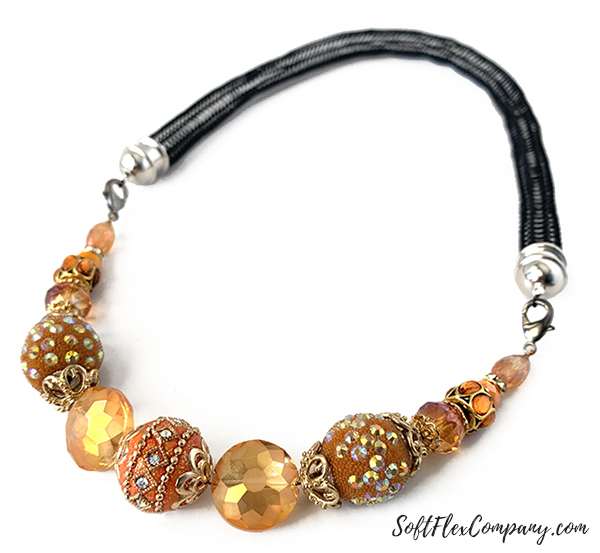 And best of all, this is interchangeable. So you can bead up a few different strands with lobster clasps on either side and swap the beads in and out.
In a follow up YouTube video, I strung a shorter strand of beads to swap in to create a choker necklace. I especially love this for Halloween!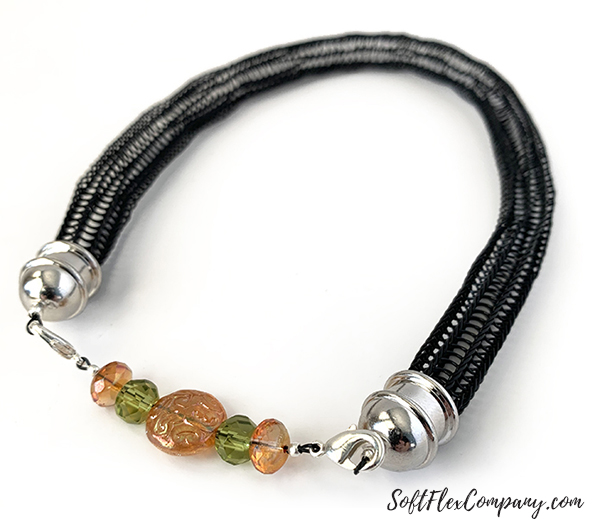 You can wear the beads in the front....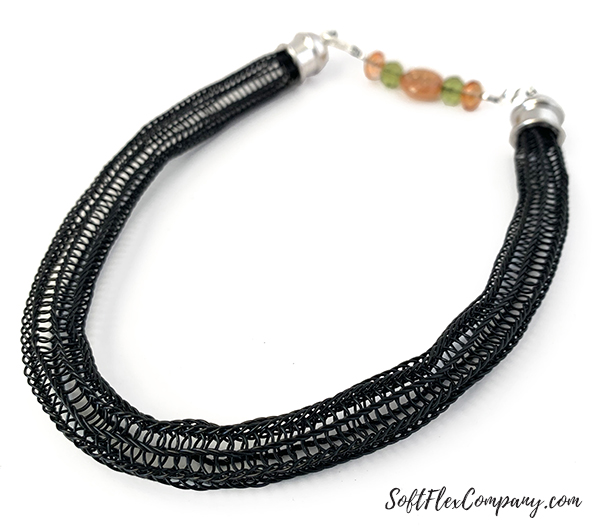 ....or in the back!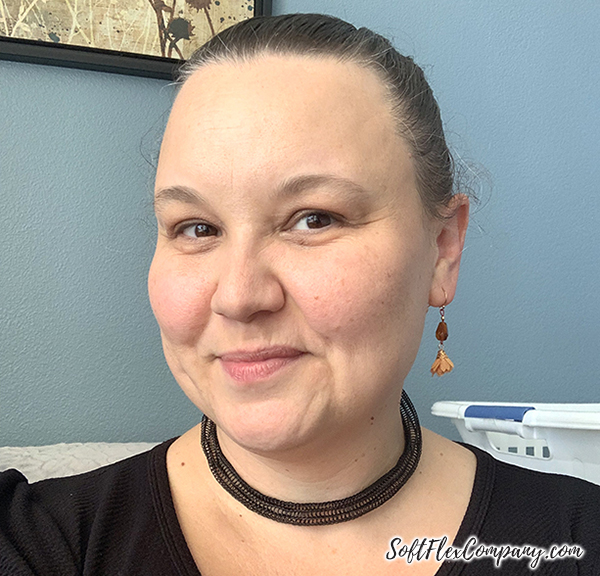 You could even make a knitted choker with a clasp in the back, but I love the versatility of this design and how I can wear it in so many different ways.
Join our Facebook group – VIB. Stay in the know. Stay up to date. From our bead shows to our video shows and sales, you can stay in touch with us. The community is full of artistic and helpful beaders and crafty people. Inspire and be inspired. Share your pictures and get the beading bug from others!
Visit the Soft Flex Company YouTube Channel!
---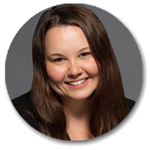 Sara Oehler (pronounced Ay-ler) is a well-known jewelry designer living in the Bay Area. Sara is the author of several beading books, including her latest title, written with Kristen Fagan, Seed Bead Revolution. She has designed and written for numerous publications including: BeadStyle, Bead&Button, Bead Trends, Stringing, Jewelry in Fashion Trends, Simply Beads, The Flow and Today's Creative Home Arts. Currently, Sara is the Sales and Marketing Manager for Soft Flex Company.Ask Sara Bead Expert
Blog: softflexcompany.com/beading-blog
Email: Sara@SoftFlexCompany.com