How To Make The Best Hoop Earrings
I love exploring jewelry making with a live audience! I learn, you learn and we all have fun! What could be better? Best of all, I get to share my jewelry making hobby with brand new people who have never made jewelry before. If you are looking to learn to make jewelry, you should tune into my live videos on Wednesdays on the Soft Flex Company Facebook page!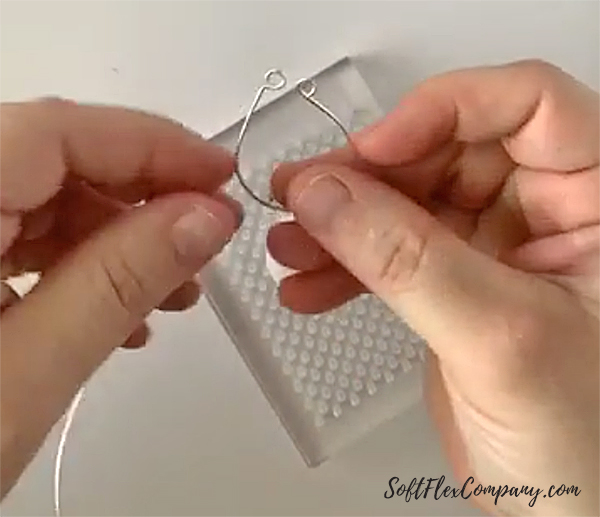 During this video, I explored using a WigJig to create earring shapes with Soft Flex Craft Wire, including the best hoop earring and best drop earring shapes. We are currently offering daily challenge prompts in our Soft Flex VIB Studio Facebook Group, and the challenge that day was to make a hoop earring. Challenge accepted! I love #joyfulbeading (our tag for the daily challenges).
Click here to shop Soft Flex Craft Wire.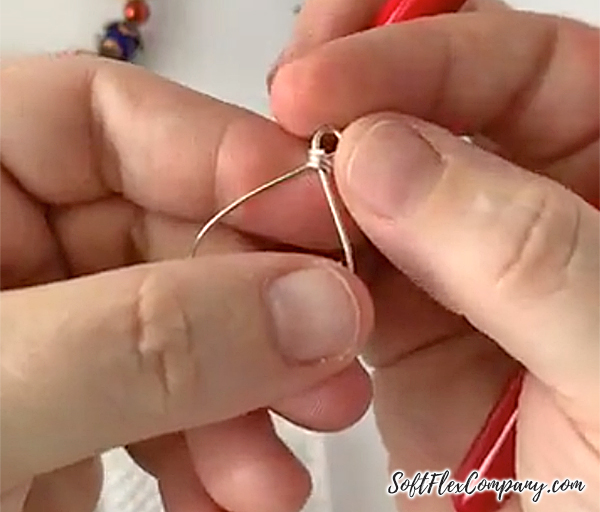 In making a hoop or dangle, you can attach the top in a number of ways. In this case, I decided to wire wrap it. It looks beautifully handmade. These are great if you sell jewelry. People love to shop homemade items. I made the shape using a combination of Olympus-Lite WigJig and its matching Large Super Pegs.
Click here to shop WigJigs.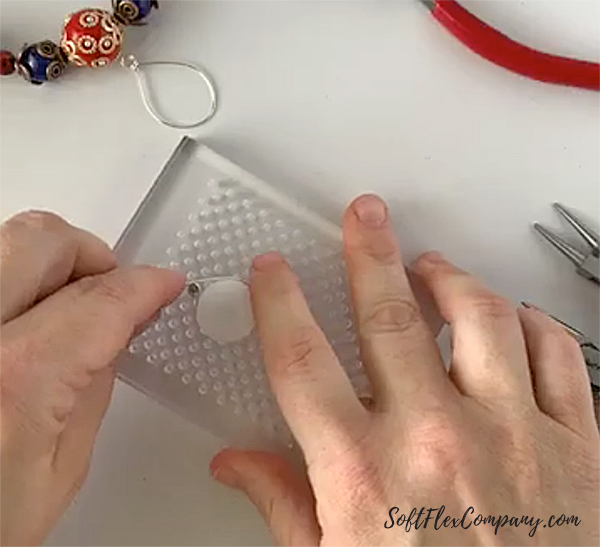 One of the best things about WigJigs is that they can make the same shape consistently. By turning the jig and guiding the wire, you can get these really lovely, fluidic shapes that match each other. Making a pair of matching drop earrings has never been easier.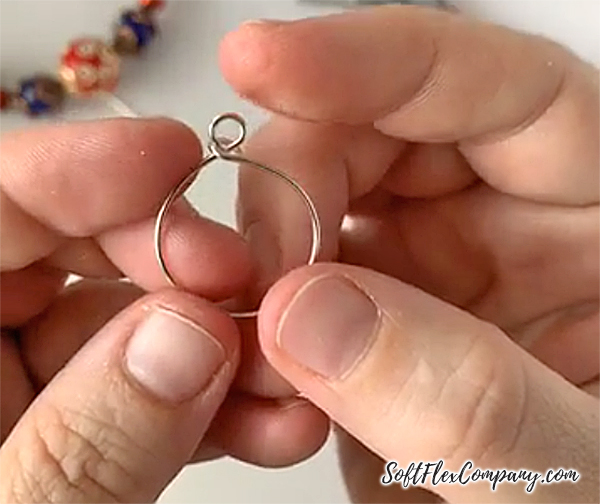 Next, I worked on my hoop shape. I decided to make my second loop right on the wire jig.
Then, I took a pair of chain nose pliers and changed the orientation of the loop, opened it up and attached it around the neck of the first loop. Super simple and looks so modern and elegant.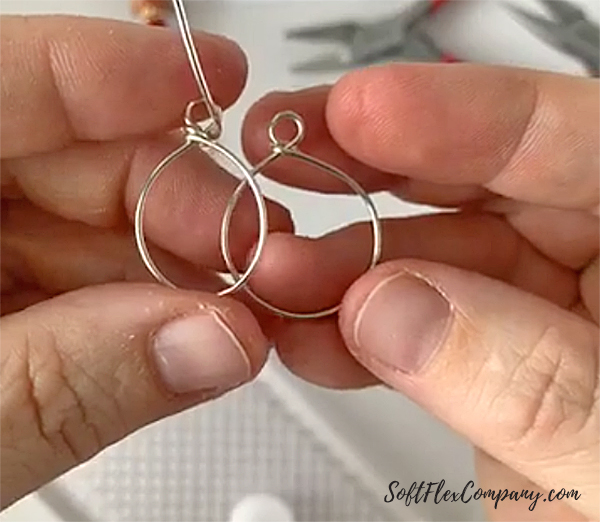 Next, I tried to wrap the loop but found it difficult to retain my perfect hoop shape. I am sure you could make it work with practice though, like the drop.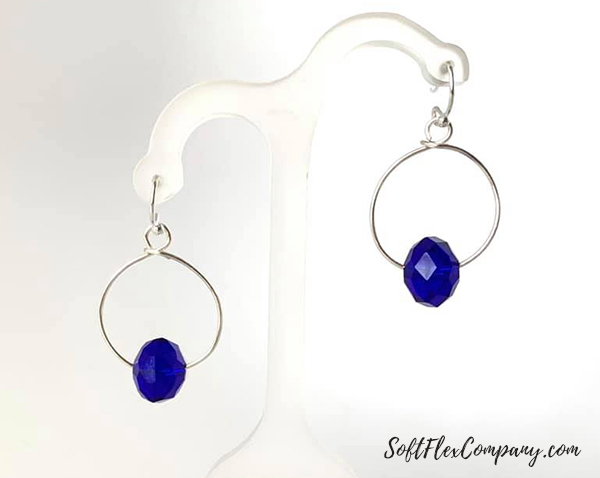 Any time you work with craft wire, it is important to remember to work harden your wire shape. I used a wire whacker to uniformly complete my design. By work hardening the wire, you allow it to better retain its shape. In my final design, I also slid a bead onto my design to dress it up. You can add beads by wire wrapping the shape with a thinner gauge of wire or by creating a wire wrap dangle using this cool tutorial.
I may be biased, but I think that these are the best hoop earrings that I have ever made!
Join our Facebook group – VIB. Stay in the know. Stay up to date. From our bead shows to our video shows and sales, you can stay in touch with us. The community is full of artistic and helpful beaders and crafty people. Inspire and be inspired. Share your pictures and get the beading bug from others!

Visit the Soft Flex Company YouTube Channel!
---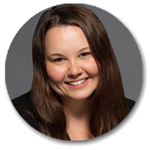 Sara Oehler (pronounced Ay-ler) is a well-known jewelry designer living in the Bay Area. Sara is the author of several beading books, including her latest title, written with Kristen Fagan, Seed Bead Revolution. She has designed and written for numerous publications including: BeadStyle, Bead&Button, Bead Trends, Stringing, Jewelry in Fashion Trends, Simply Beads, The Flow and Today's Creative Home Arts. Currently, Sara is the Sales and Marketing Manager for Soft Flex Company.Ask Sara Bead Expert
Blog: softflexcompany.com/beading-blog
Email: [email protected]