Did you catch our Beading Party featuring Tricia Giazzon and Juliana Avelar, owner of Jewel Loom? Tricia showed us how easy it is to use the loom with Soft Flex Wire. She made a gorgeous pair of earrings that you are going to love. We wanted to see what other creative designs she has and what her social media offers. Check out her stunning collection of jewelry and learn more about this inspirational designer. She just might become a new favorite!

Don't miss our beading parties! You can find these fun beading shows on the video section of the Soft Flex Company Facebook page and our YouTube Channel.
Meet Jewelry Designer Tricia Giazzon, Owner Of Pink Poodle Jewelry Studio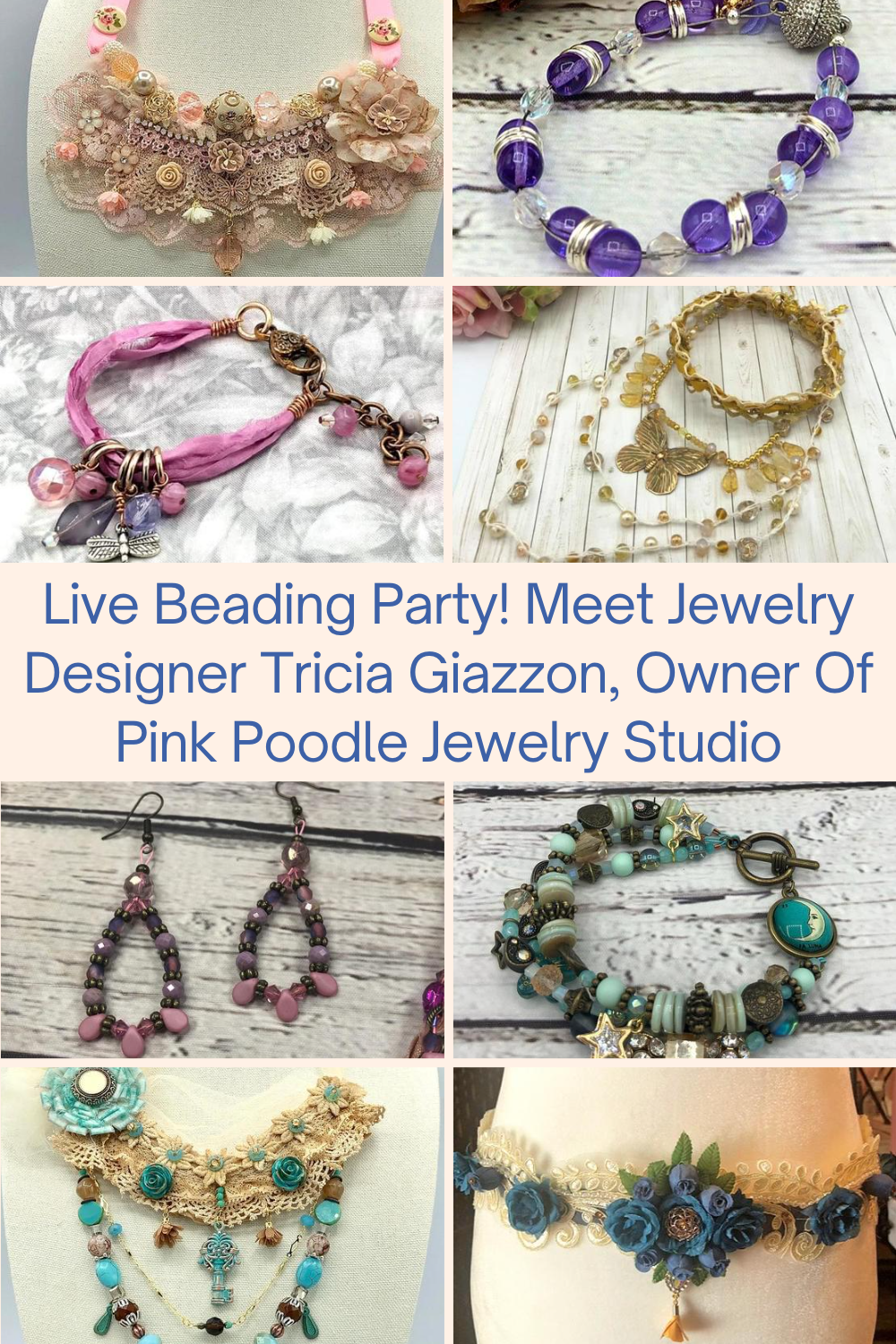 Live Beading Party With Juliana Avelar Of Jewel Loom & Designer Tricia Giazzon
Juliana Avelar, owner of Jewel Loom and designer Tricia Giazzon joined Sara for a live beading party. We took a closer look at the Jewel Loom collection. We learned how to use a loom to make jewelry and Tricia gave us a demonstration. If you would like to learn more about Jewel Looms, make sure you subscribe to the Jewel Loom YouTube channel to access all of their tutorials.
Here are the beautiful earrings that Tricia made on a Jewel Loom using beads and Antique Brass color Soft Flex Metallics Beading Wire in .019 diameter. We had seen her make these earrings before when we found her streaming a live video on her YouTube channel. We were stunned by how well Soft Flex and Jewel Loom worked together and pretty soon, a bunch of Soft Flex employees paused their day to watch the magic. Tricia is a real show stopper! These earrings are stunning!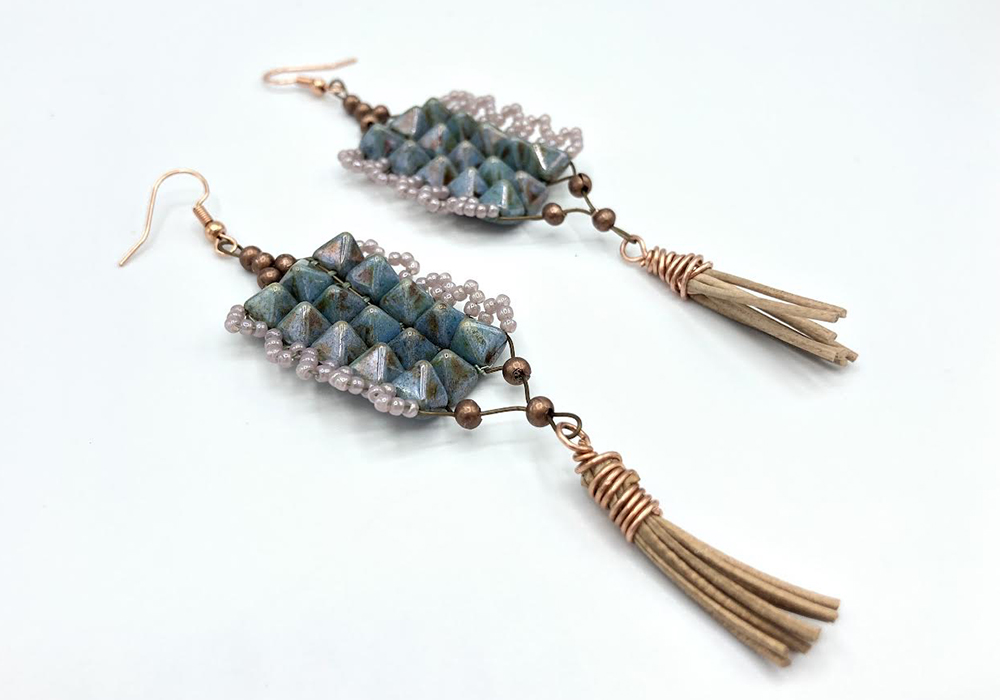 Jewel Loom: Breast Cancer Awareness Pink Warrior Bracelet
October was Breast Cancer Awareness Month. Tricia wanted to make a Pink Warrior Bracelet for her friend Amber, who is also a designer at Jewel Loom. Amber is currently fighting the good fight and is getting treated for breast cancer. Keep Amber in your thoughts and prayers and others like her. Be vocal about the disease. If we spread awareness, we encourage others to donate their time and money towards a cure. We can tackle this disease!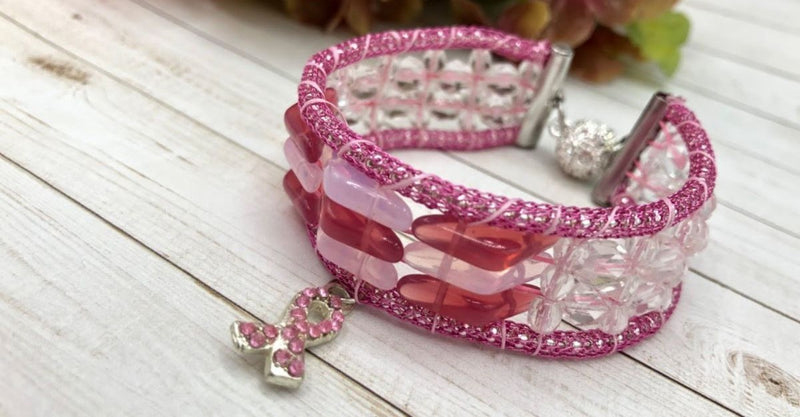 Soft Flex Company Jewelry Making Kits
Soft Flex Company also participated in Breast Cancer Awareness Month. We created a kit called the Pink Warrior Support Squad Design Kit. Proceeds from sales of this kit went to the National Breast Cancer Foundation. This charity supports education, early detection, and funds cancer research. The NBCF also ensures that wealth is not a factor when seeking diagnosis and help. Pink power!
Pink Warrior Support Squad Design Kit Unboxing
Breast cancer affects so many. It has touched us at Soft Flex Company. We have lost loved ones and have had family conquer and continue on. We wanted to create a kit that would help spread awareness. We sent Tricia a kit and got her thoughts.
Peace And Love Design Kit Unboxing
We also sent Tricia a Peace and Love Design Kit. If you are curious about the contents of our kits and want an unbiased opinion, check out these videos. Each kit is self contained and all you need to make amazing jewelry is two basic tools - crimping pliers and cutters.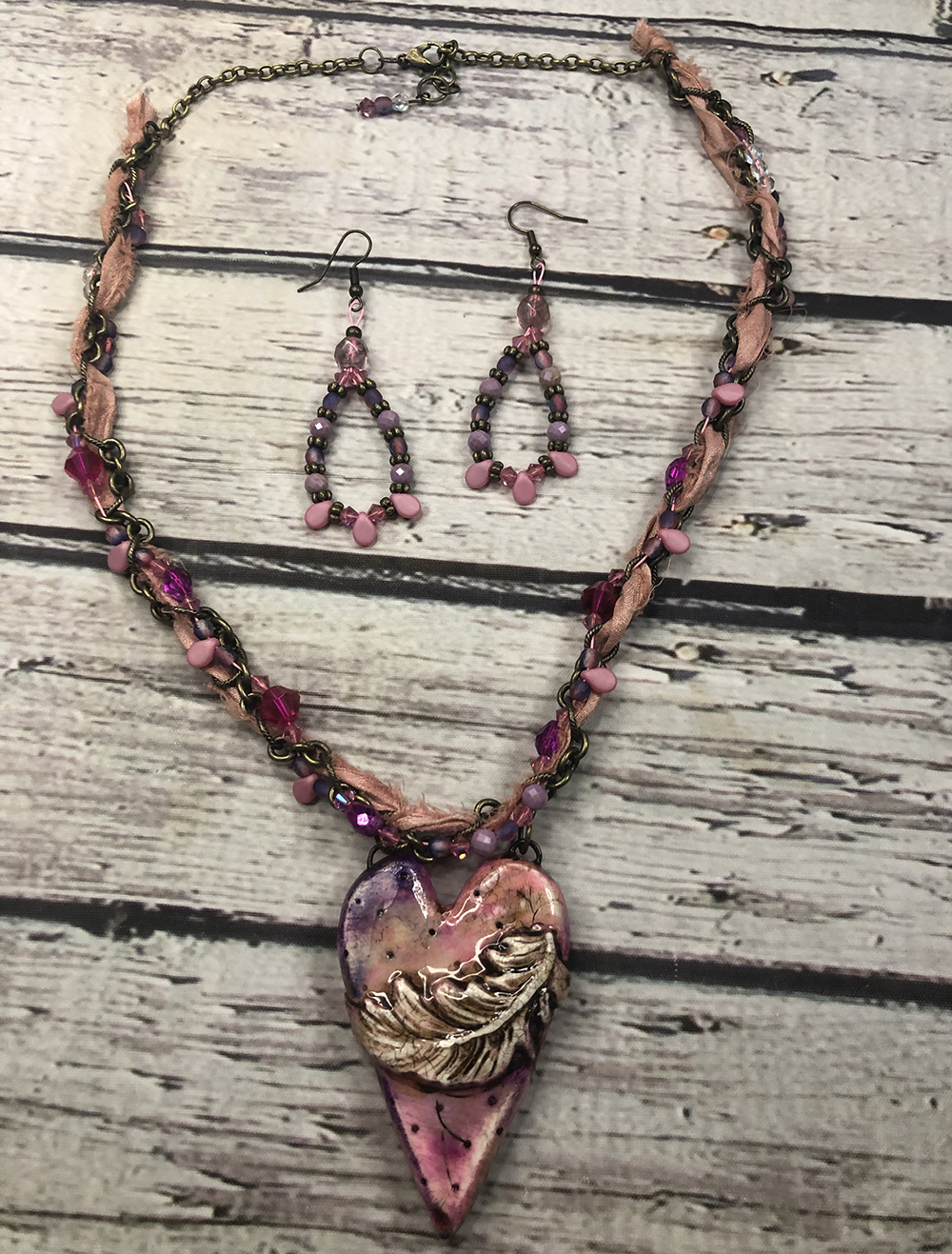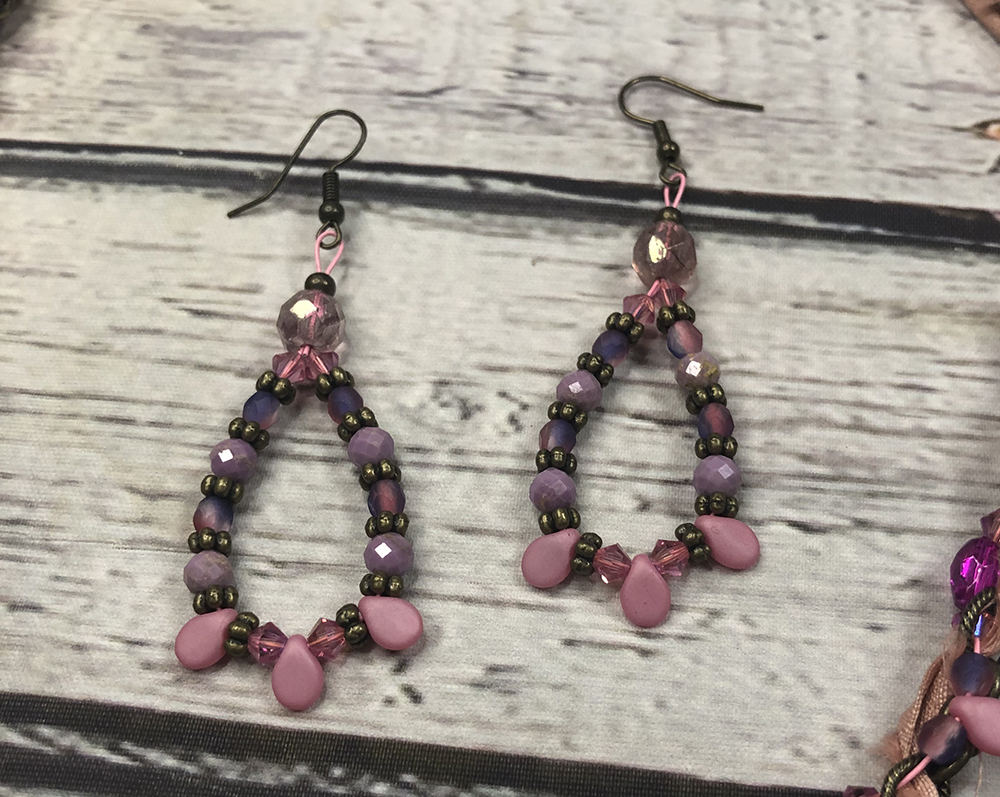 Meet Tricia Giazzon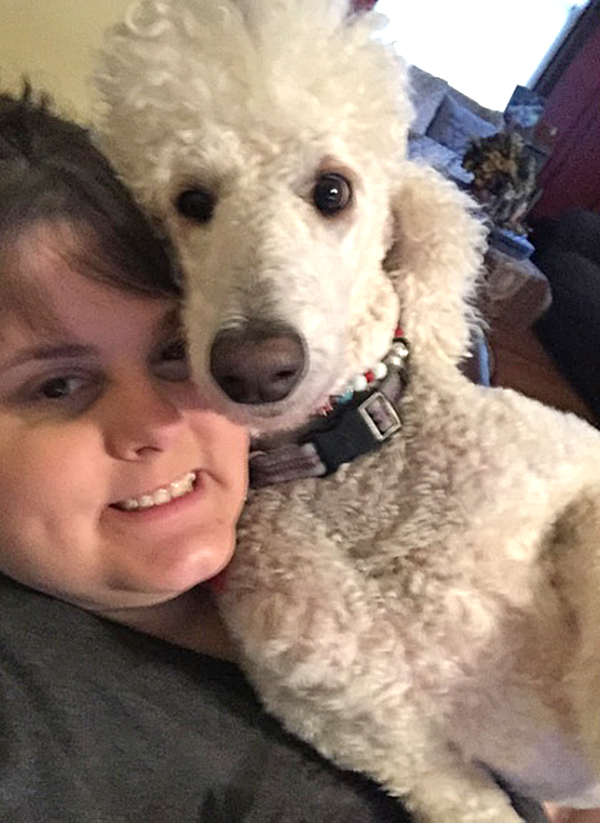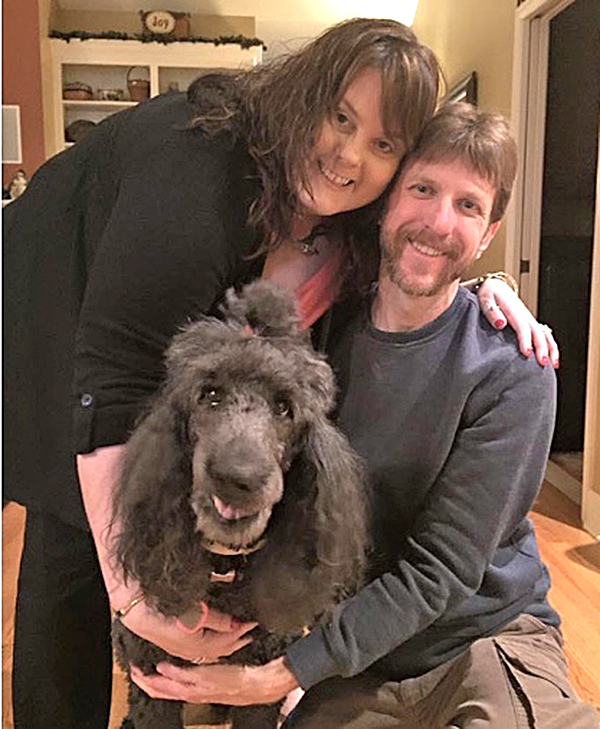 My Name is Tricia Giazzon and I live in a little town in North East Pennsylvania. I am the owner of Pink Poodle Jewelry Studio. I currently own an Etsy Shop and also do design work for Jewel Loom, Jesse James Beads & Dress It Up Buttons. I have a YouTube channel where I teach many jewelry making techniques and I also do live shows on Facebook and YouTube.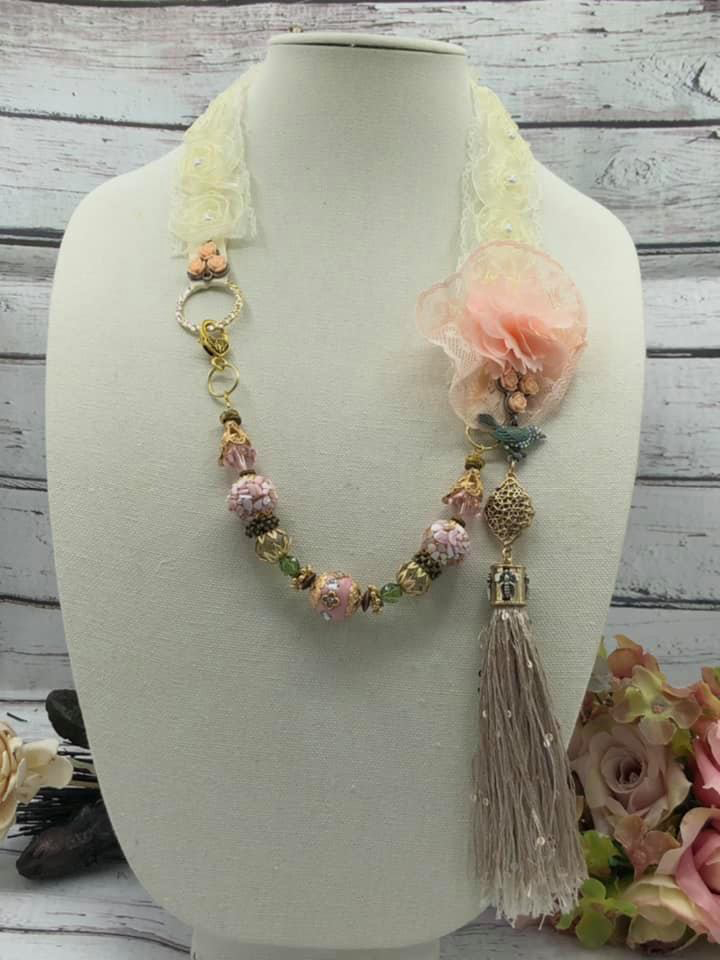 Most of my life I have been a crafter in one form or another. Jewelry became my passion about 15 years ago. At this time, I began making Jewelry because I became chronically ill. I wasn't able to do much with my body as I was in too much pain, but using my hands I could do. I have heard it said by others that jewelry making saved them. This is very true for me. It has not only become my passion, but a saving grace.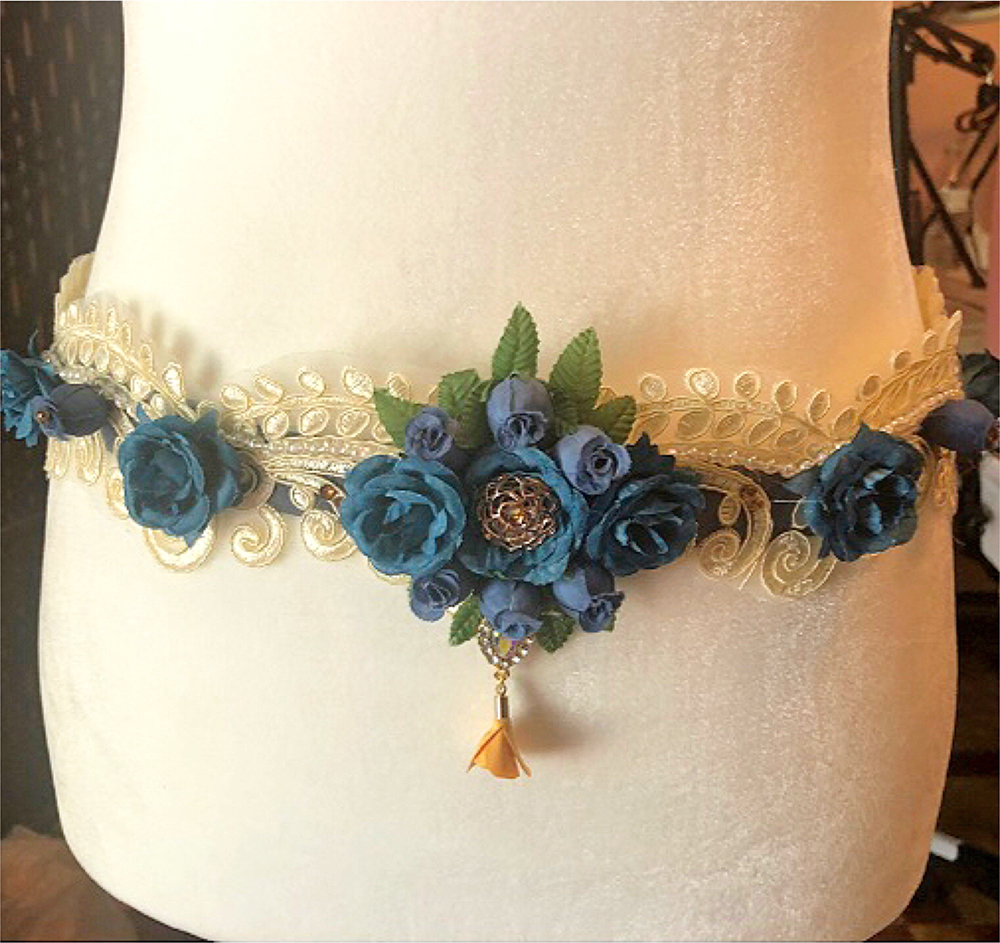 I love doing many different techniques, but my favorite are the pieces I make using lace, ribbon, fibers or Sari Silk. I love the tactical feel of using these items. I prefer to design in more of a Victorian Boho style. I love using pastels and vintage looking items.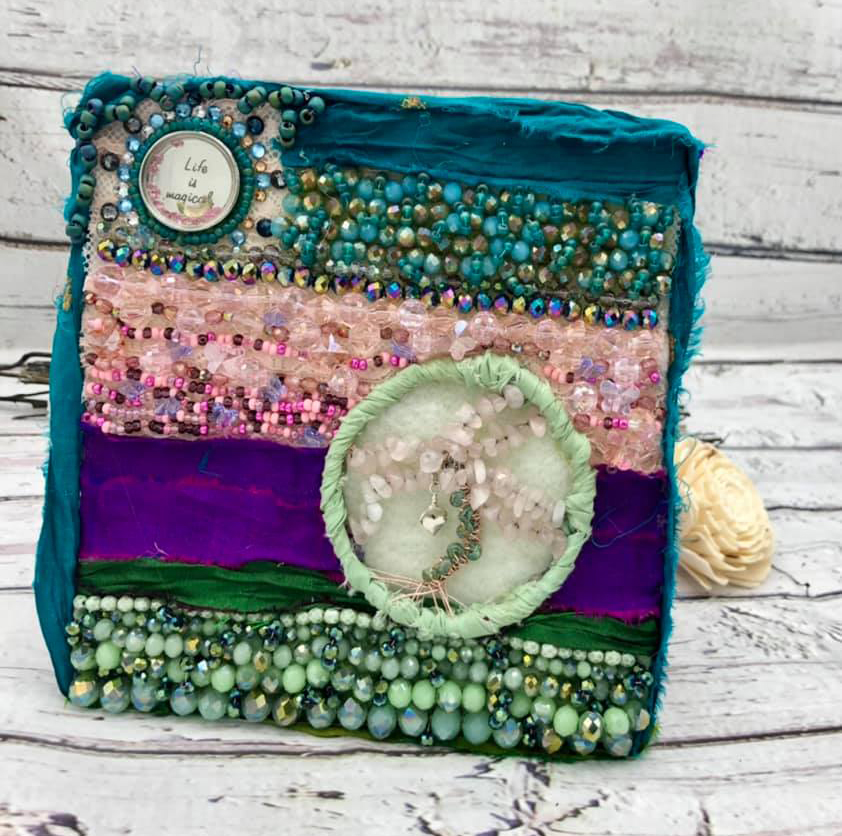 How long have you been making jewelry and how did you get started?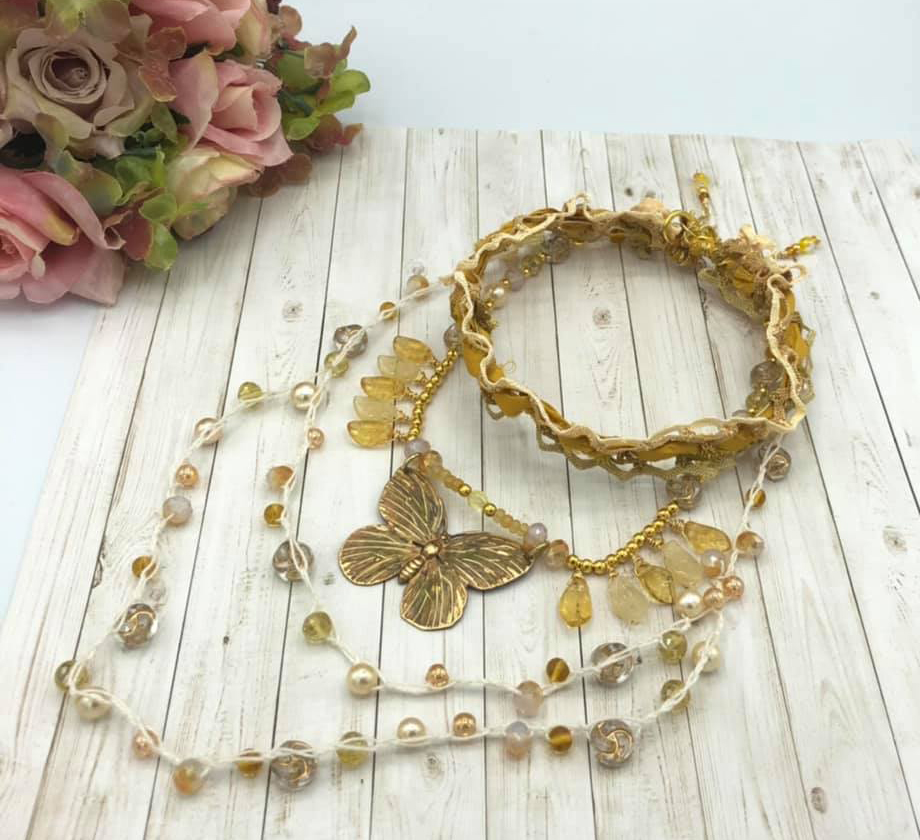 I have been making jewelry about 15 years. I got started because it was something I could do, even though I didn't feel well. Now it is a huge passion and my career.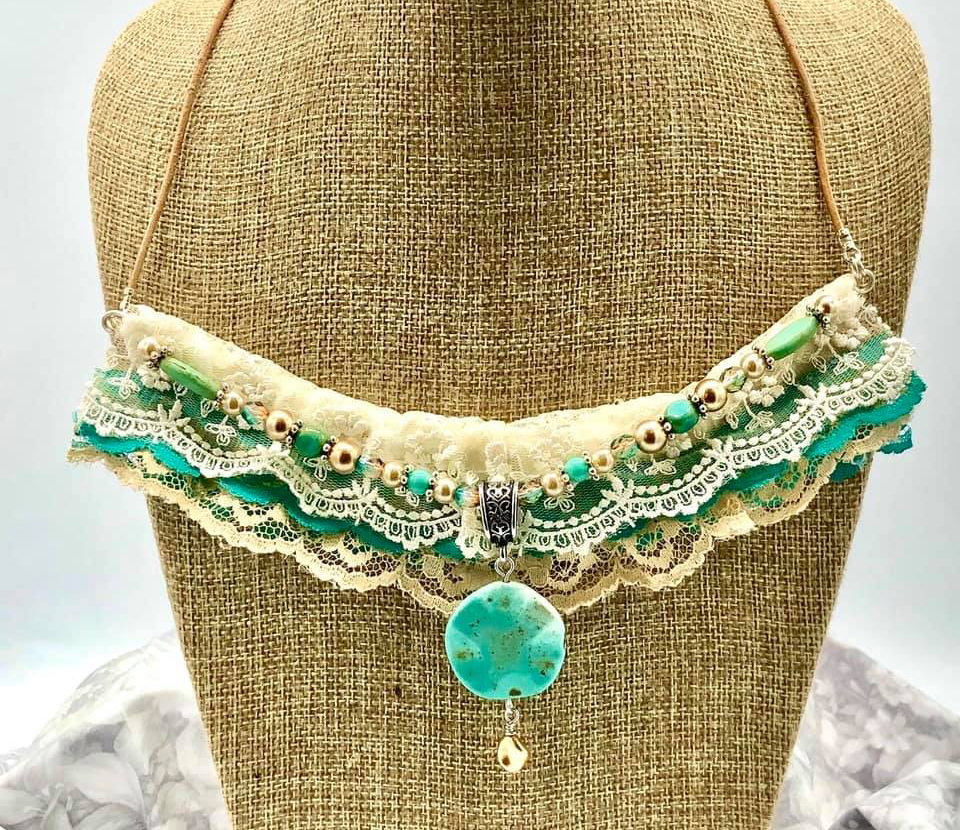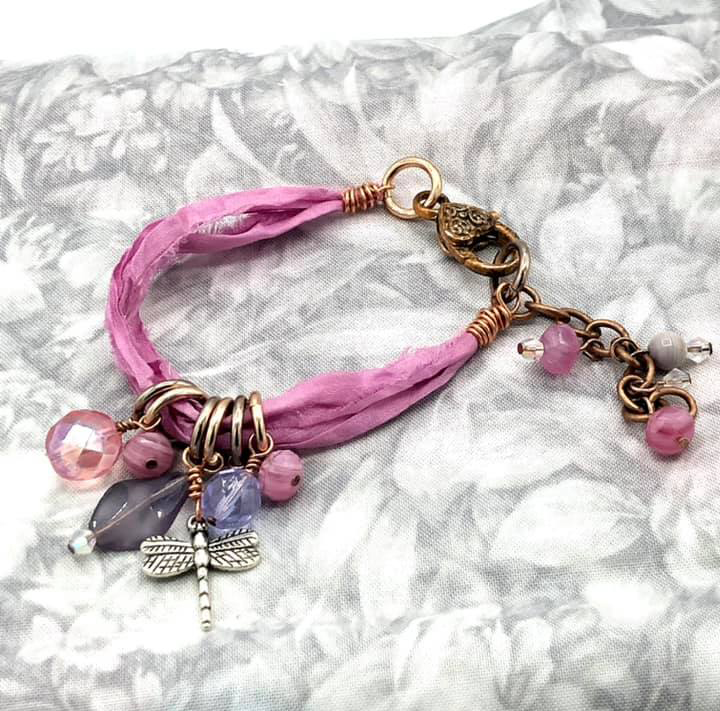 Where do you draw inspiration for your jewelry designs and color choices?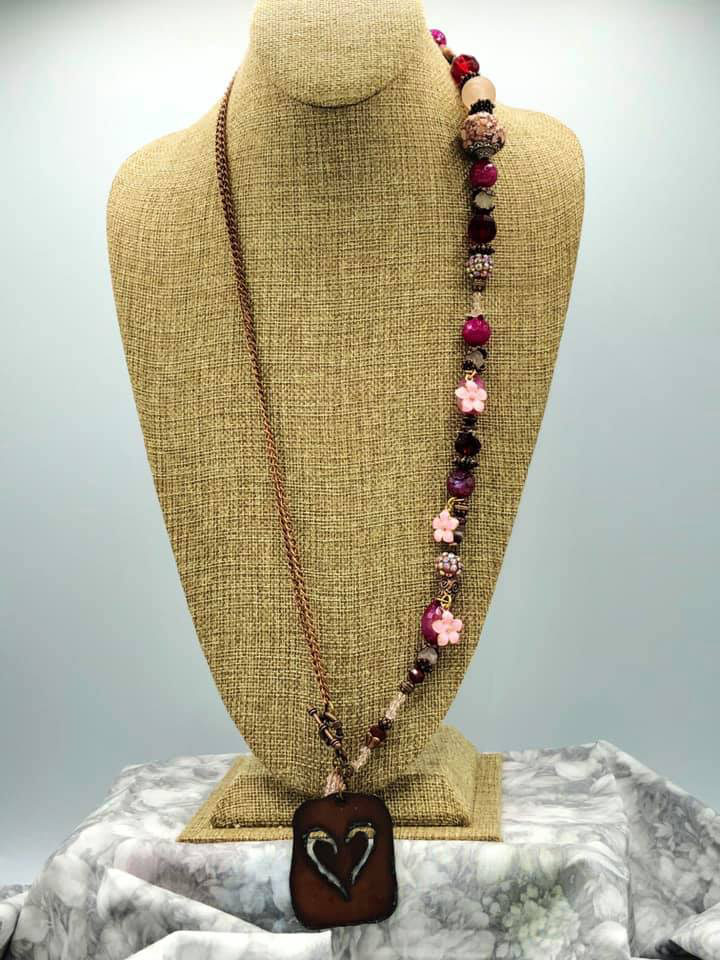 I love looking at vintage jewelry pieces and clothing for inspiration. I also use vintage pieces such as brooches and incorporate them into my pieces. I just naturally prefer pastel colors, light pinks, purples, mint greens and turquoise are my favorite colors to work with.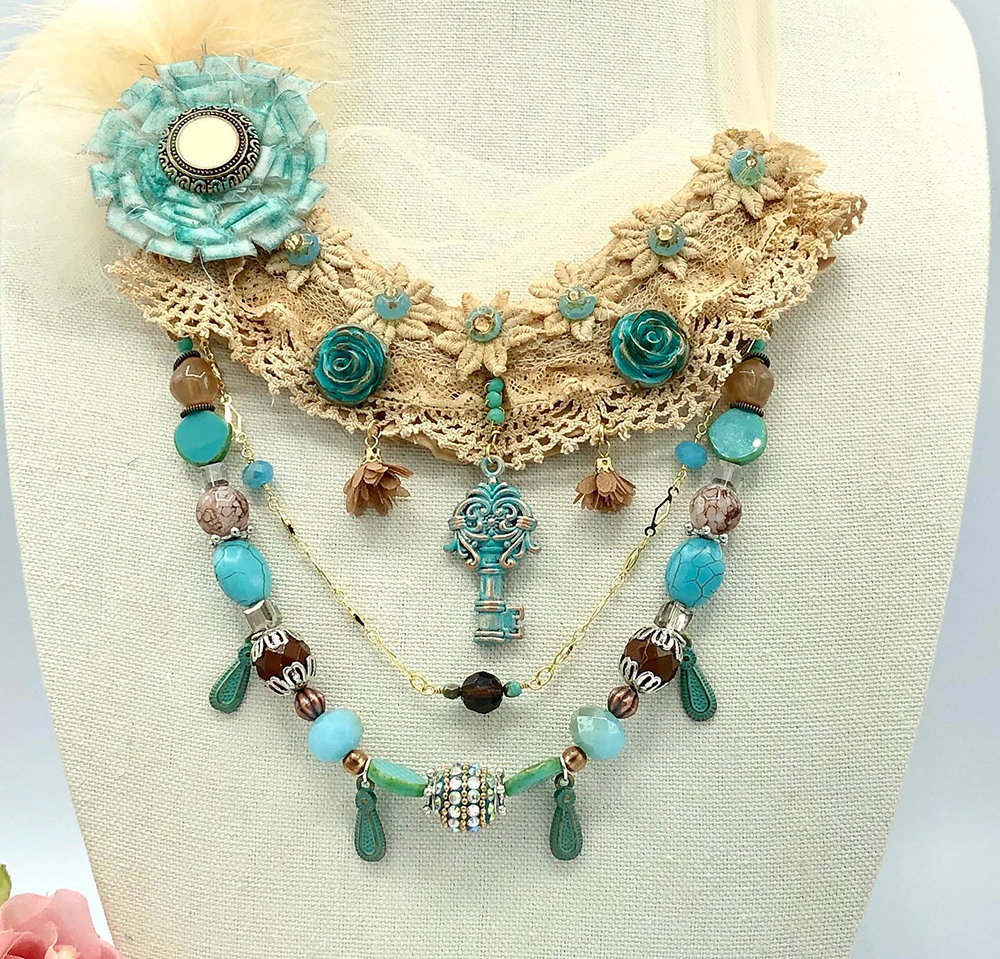 What products/designs are you best known for and why should people check you out?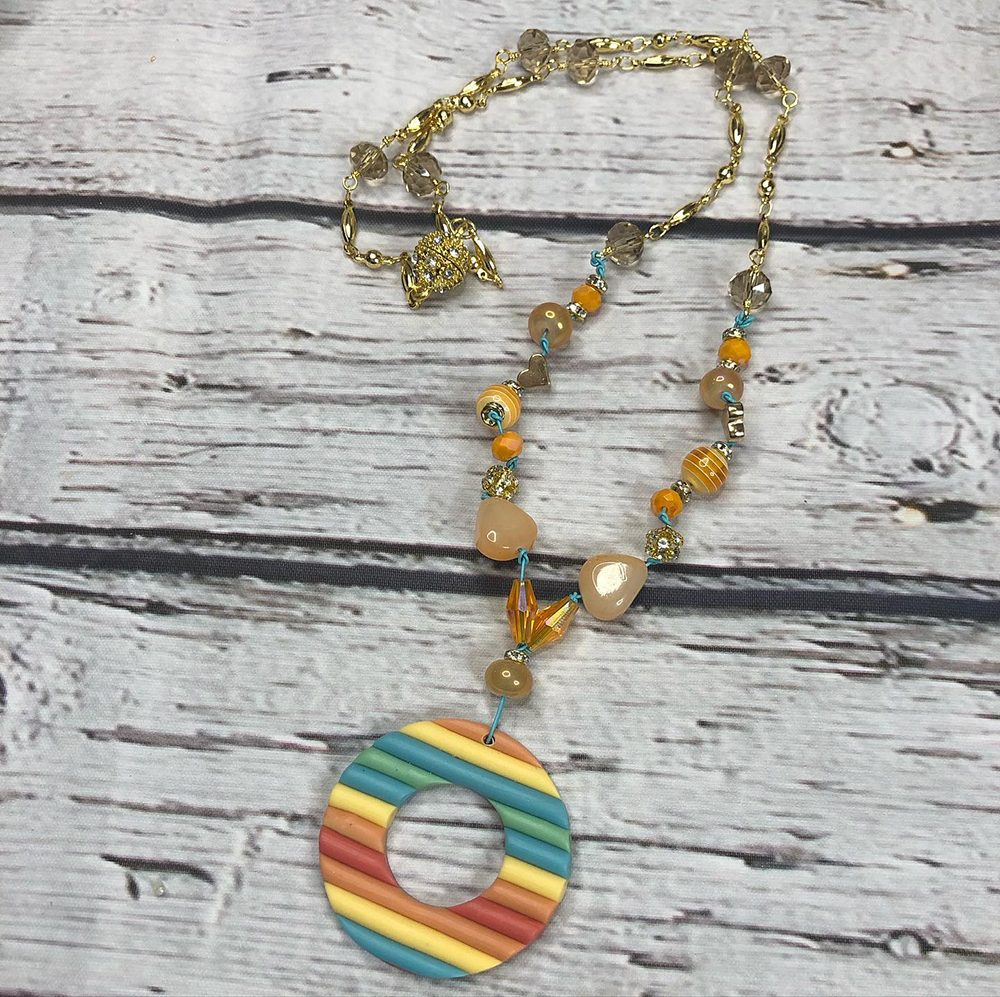 I think I am best known for having very unique designs and thinking outside of the box. I love doing Asymmetrical pieces as well as Victorian and Boho designs. People should check me out if they are looking for one-of-a-kind Jewelry pieces that are always unique & somewhat adventurous. I am also known for the work I do with Jewel Loom and Jesse James Beads; you can see the work I do for them on all of my social media platforms.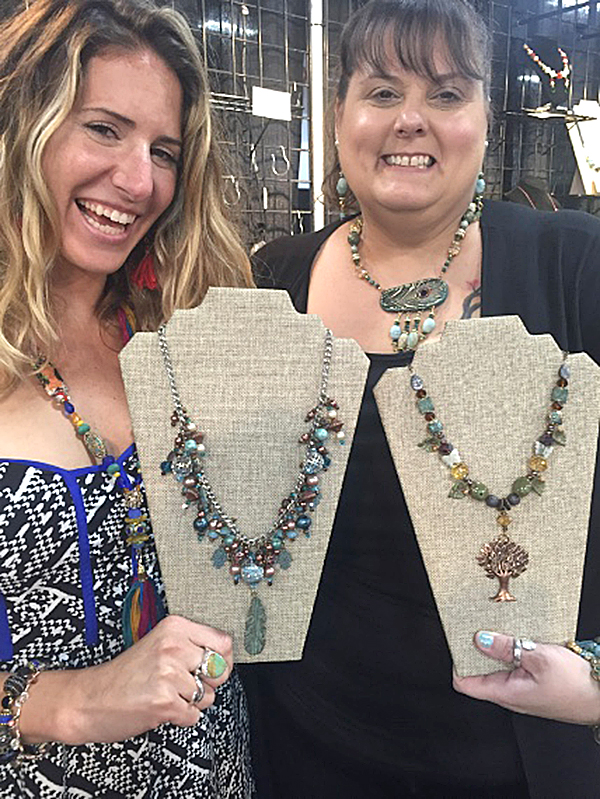 I do a live show for Jewel Loom on Thursdays at 7pm est. and I do a Pop-up live show on my YouTube channel at least once a week.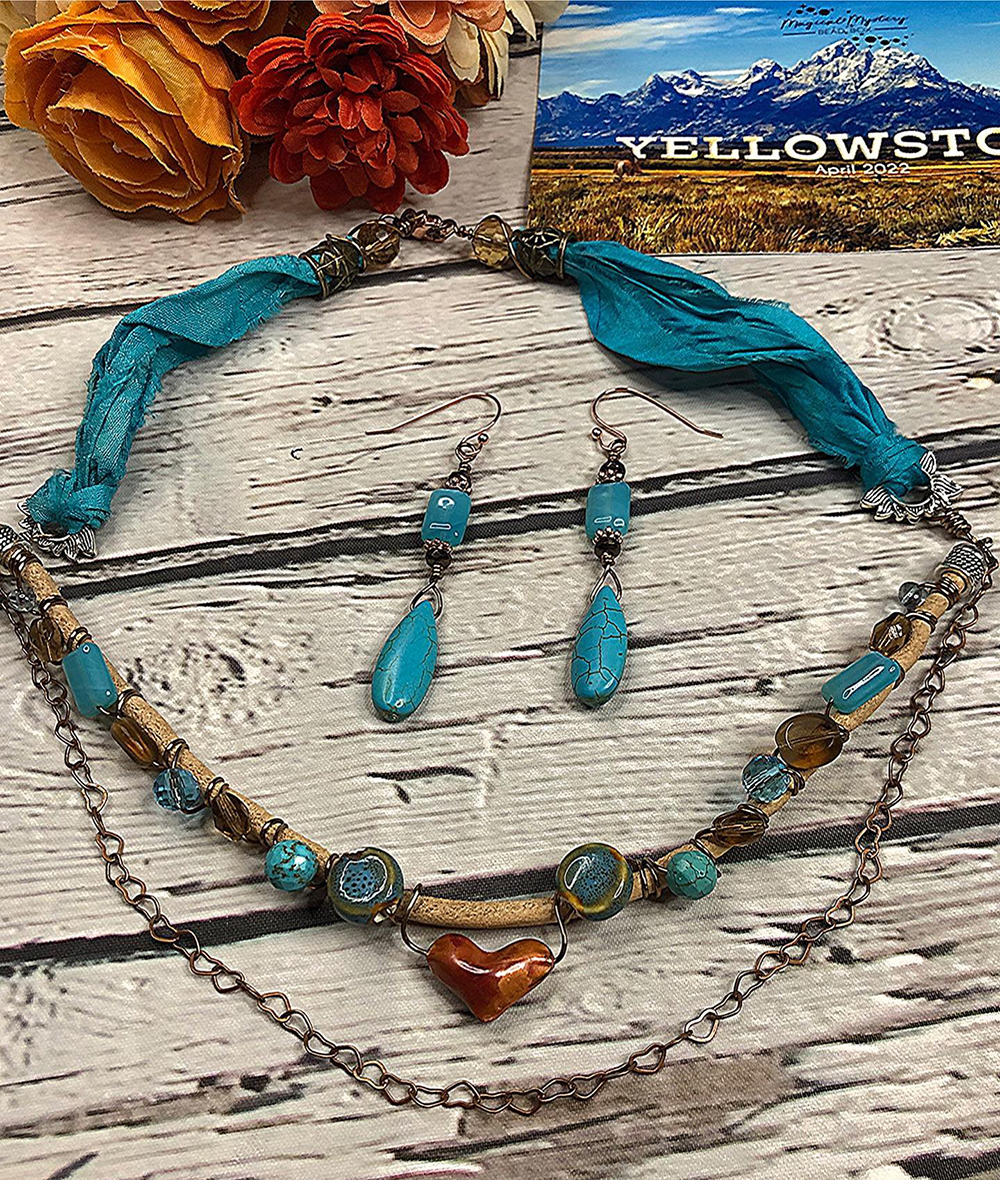 Why do you use Soft Flex Beading Wire or Craft Wire?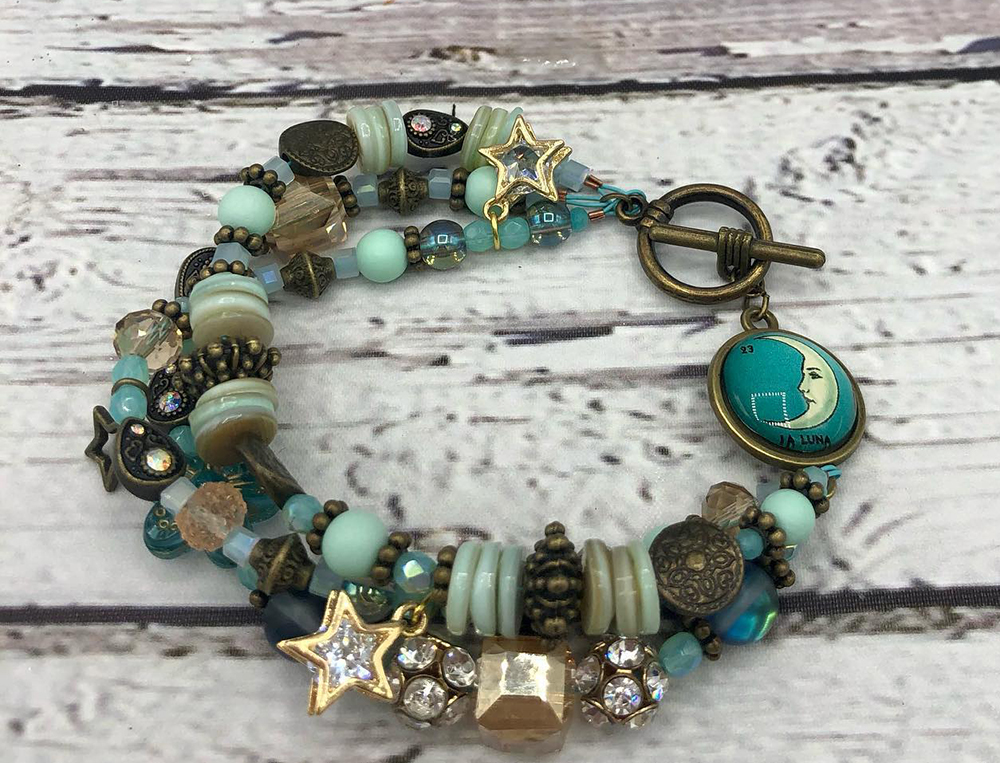 I use Soft Flex Beading wire because it is very high quality. It makes all of my pieces hang beautifully. The colors are gorgeous and I love to make pieces with the colored wire showing. It is very versatile; I have used it in many applications including to be the first to use it on the Jewel Loom. I believe there are many more applications for me to discover with it in the future. I haven't had a chance to try Soft Flex Craft Wire, but I look forward to trying it out soon.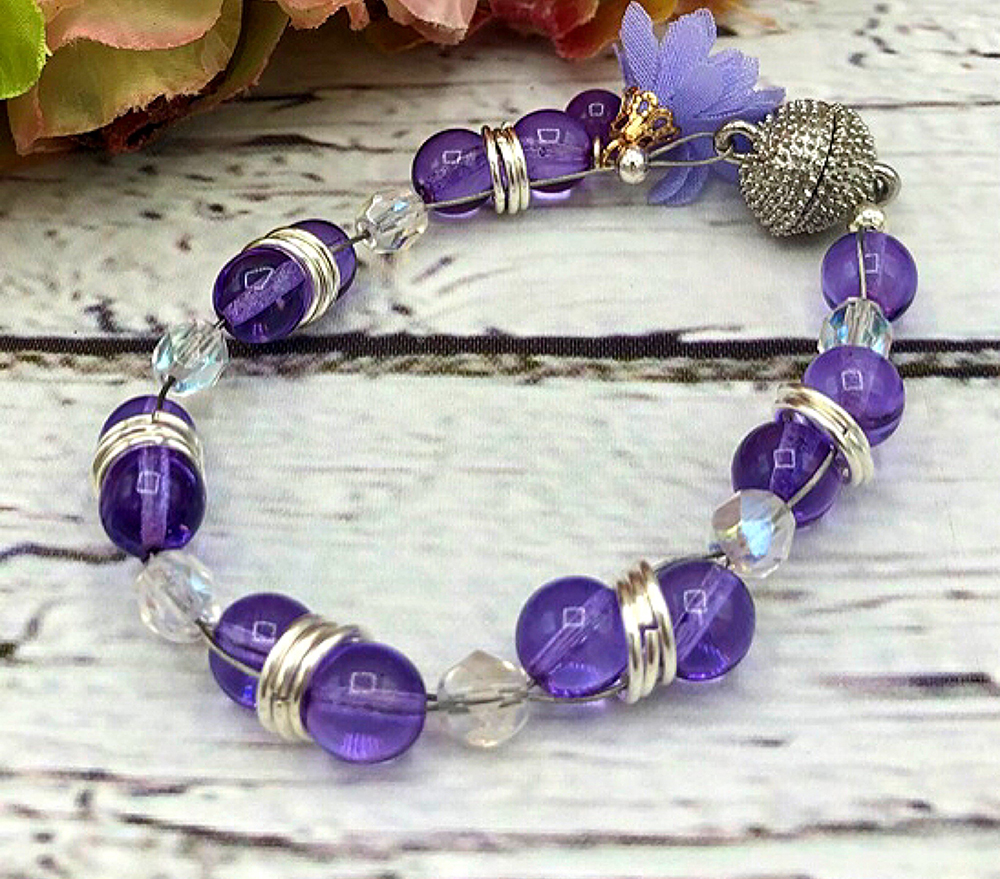 What is your contact info and how can customers best find you or your products/designs?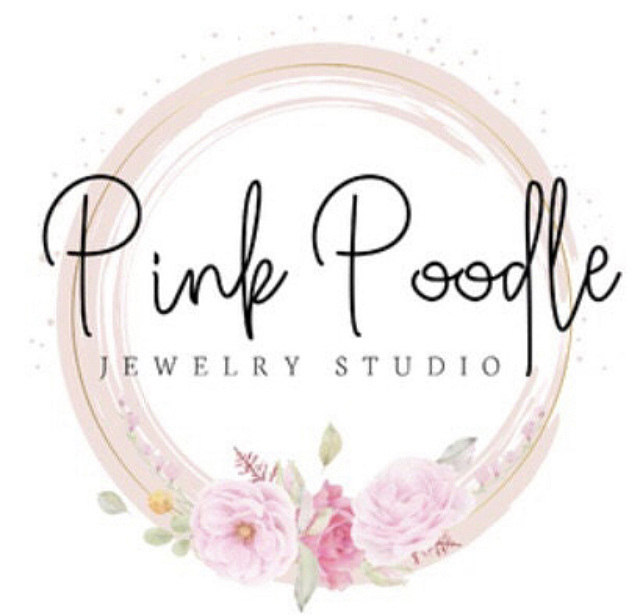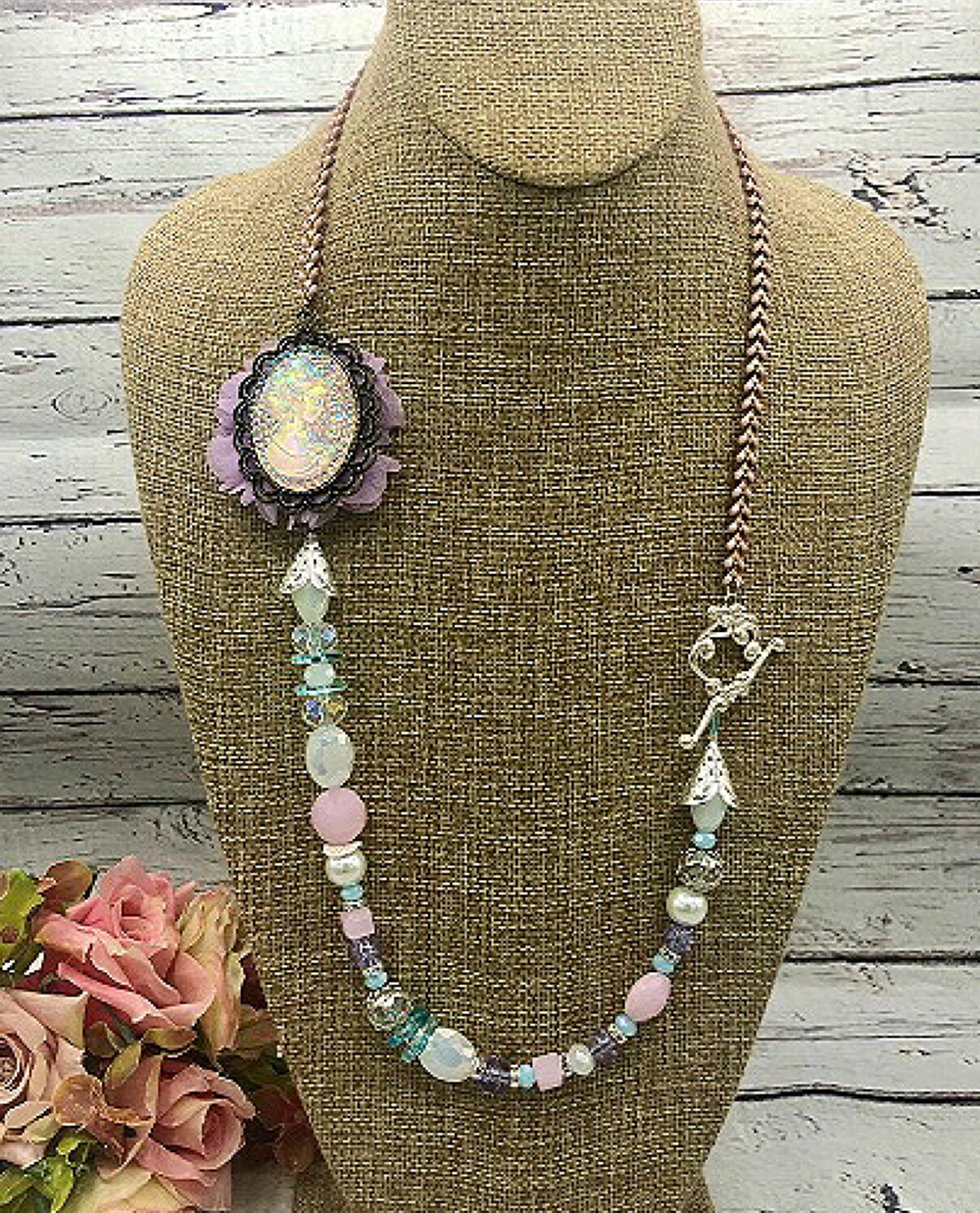 YouTube
Queen Beaders Facebook Group
Pink Poodle Jewelry Studio on Instagram
Pink Poodle Jewelry Studio on Facebook
Etsy
TikTok
Anything else you'd like to share?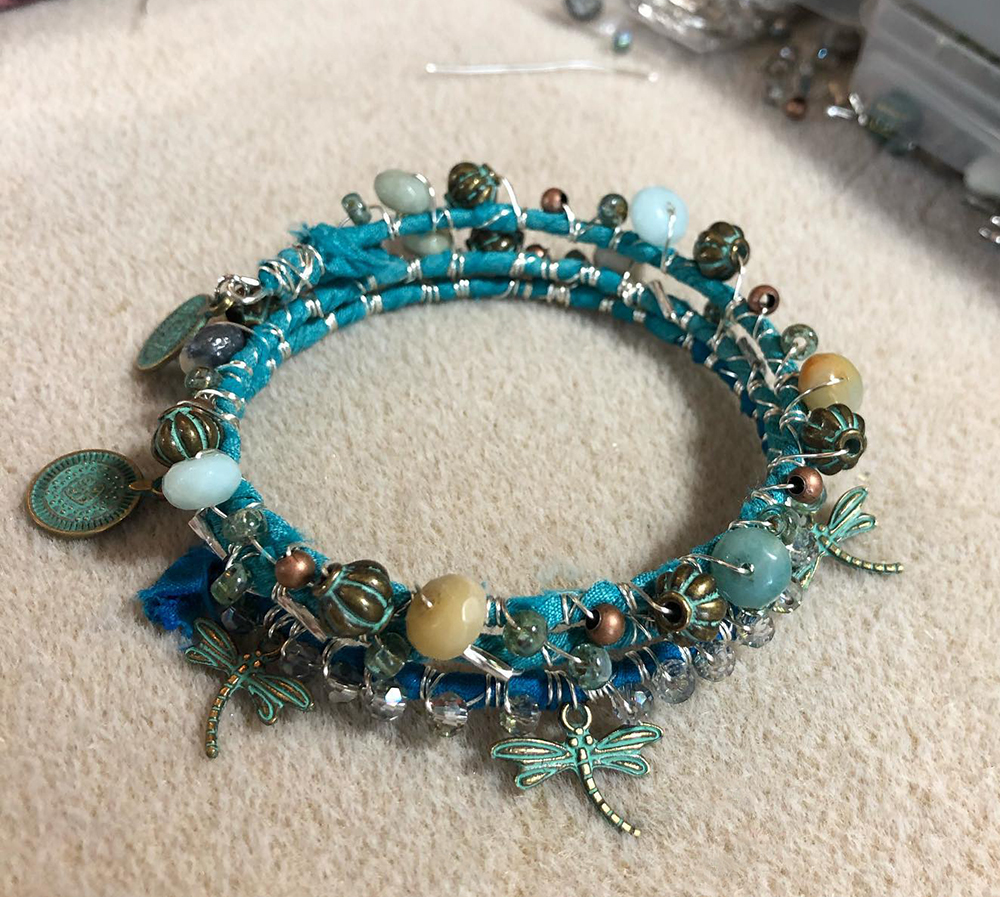 I also have a beading group on Facebook with my friend Amber Scott called Queen Beaders. We love to share the latest happenings in the beading industry and the most recent designs made by members of the Jewelry making Community. We encourage all jewelry makers and designers to Join.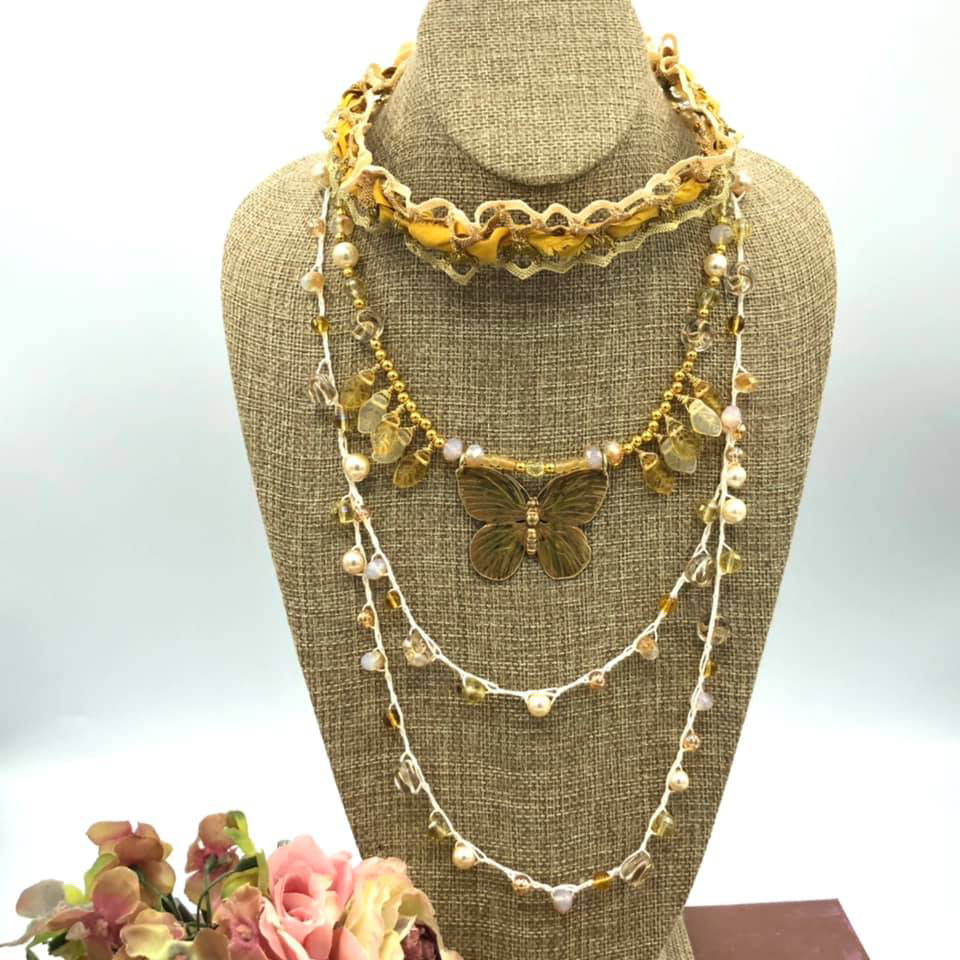 Join our Facebook group – VIB. Stay in the know. Stay up to date. From our bead shows to our video shows and sales, you can stay in touch with us. The community is full of artistic and helpful beaders and crafty people. Inspire and be inspired. Share your pictures and get the beading bug from others!
Visit the Soft Flex Company YouTube Channel!
---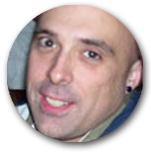 Blog contributor Thomas Soles loves Jazz Age writers and crunchy french fries. His favorite gemstones are Lapis and Pietersite. His favorite hobby is day dreaming. And his favorite mustache is Freddie Mercury's. As you can see, he has a healthy (or possibly unhealthy) sense of humor. You can write to him at Thomas@SoftFlexCompany.com