We love a party! We hope you caught our latest beading blast. If you missed out, you can catch up today. We joined TierraCast's jewelry designer, Tracy Proctor, and discussed all things jewelry. Tracy was schooled in fine arts and graphic design. All journeys take unexpected turns and she ended up at TierraCast. She was hired in the Order Fulfillment Department. Over time, her background ended up creating other opportunities in the company. She eventually became a jewelry designer and took on marketing duties. We will discuss her background, life in the COVID era, and make jewelry. We will also explore TierraCast. This company has a wonderful backstory and an inspirational catalog of metal jewelry components. Let's meet Tracy and visit TierraCast!

Do you love meeting your favorite jewelry designers? We think it is so much fun to get inside their heads and see what makes them tick. Especially when you can apply some of their knowledge to your own jewelry projects. There is no better way to excel than to stand on the shoulders of giants. We have been holding live jewelry making parties on Zoom. You can find these fun beading shows on the video section of the Soft Flex Company Facebook page and our YouTube Channel. Be sure to check out our previous Beading Parties if you want to catch up. We have learned a lot about these wonderful jewelry designers. And we have learned a lot about ourselves. Join our beading parties for deep dives into the jewelry industry, travel, and how making jewelry can be beneficial for mental health and clarity.
Jewelry Making Zoom Party With TierraCast Designer Tracy Proctor
We were blown away when we first realized how close Soft Flex Company is to TierraCast. We are only thirty minutes apart. This is rare in such a niche market. You do not often find major beading companies in close proximity. We had always loved their legendary jewelry components, but the fact that we were neighbors made everything even more awesome. We have been staging beading parties lately. We love connecting with fellow designers and sharing their knowledge with our community. This time, we visited Tracy Proctor, from TierraCast.
Tracy is a jewelry designer and product educator at TierraCast. You can find her tutorials on sites like ArtBeads.com and you can find lots of videos on YouTube. Tracy started at TierraCast in 2006. She did not have a background in jewelry making when she began, her talents lie in fine arts and graphic design. The company found her experience valuable and it lent itself into jewelry design. Tracy handles marketing and creative work at TierraCast. If something from TierraCast caught your eye, she is probably the reason!
Join our beading party. We discuss the state of the industry. We talk about the products we love and the products you should be adding to your beading supplies. We discuss how COVID has affected us, when California shut down, a lot of us had to figure out how to keep our businesses open and thriving. We follow all of the conversation up with some fun jewelry making. If you want to sit in with three talented jewelry designers and learn about the beading industry, you won't want to miss this video!
Tracy Proctor Q&A On Jewelry Design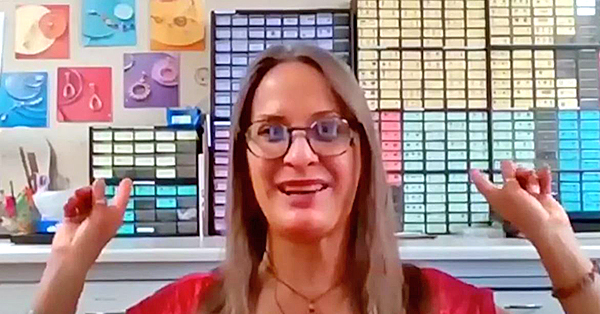 How long have you been making jewelry?
I didn't start dabbling in jewelry making until I started at TierraCast 14 years ago. Before that my artistic efforts were in Fine Art, Calligraphy and Graphic Design, all valuable experience for jewelry design!
Is there a tool you cannot live without?
My reading glasses and a good task lamp. lol
What color palette (or technique) do you love working with?
Regarding technique - I often say that I am a Jack of all Techniques, Master of None! We love to show our parts in as many jewelry making techniques as possible so I am always learning something new.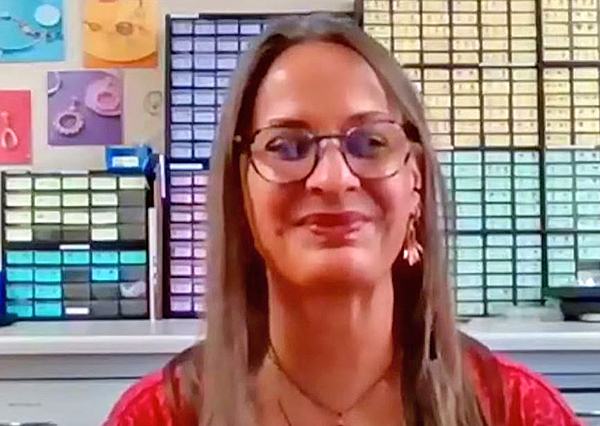 Where do you draw inspiration from for your jewelry designs and color choices?
I'm usually designing with a particular need to show certain parts, and we often have a marketing theme and palette in mind so those parameters usually provide a great stepping off point in terms of inspiration. When designing on my own for gift-giving or commission I am inspired by what I know about the recipients' likes.
Why do you love Soft Flex Beading Wire?
COLOR! And fabulous quality and flexibility of the must-have Original Flex Wire 21 Strand Fine.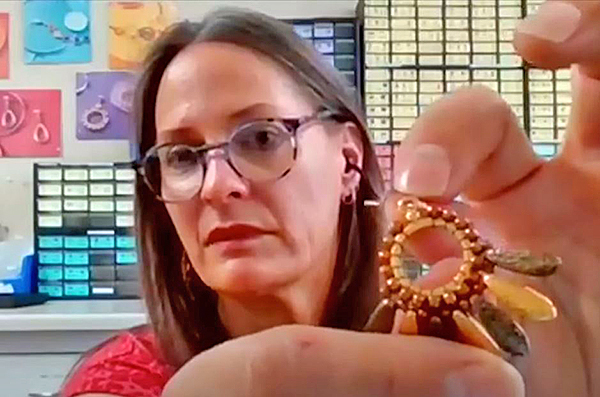 What products are you known for and/or why should people use your products?
We have been making cast pewter beads, charms, clasps, and other findings, as well as top-shelf ear wires for 42 years! People love TierraCast because of our experience and attention to quality and design in our products, and that we manufacturer here in the US.
What is your contact info and how can customers best find you or your products?
Visit TierraCast
Want to get up close and personal and see TierraCast from the inside out? Sara took a tour of the company and got to see the daily inner workings. If you want see how a metal production/ jewelry company works, this is a great video. Lots of fun moments and inspiring people in this short video. Sara follows everything up with a jewelry making demo. This is a great watch if you want to connect with a legendary company.
TierraCast began in the '70s. Founder Steven Tierra started casting jewelry for his friends out of his garage. The work was lucrative enough that he was able to expand his business. In 1978, Steven moved his company into a commercial building. In a serendipitous twist, one of Steven's first customers, Alan Joseph, became his business partner and a co-owner of the company. Alan was so impressed the Steven's manufacturing process that he offered to work for free so he could learn these techniques. They became quick friends and the company was stronger for it.
TierraCast enjoyed a strong run throughout the '80s. They took in hundreds of new clients and expanded their manufacturing techniques. They were able to add a wide range of eclectic products to their inventory. The commercial building that Steven originally purchased was just the beginning. He was able to acquire all of the buildings located on the property. 13,000 square feet of manufacturing space and offices became a part of the TierraCast company.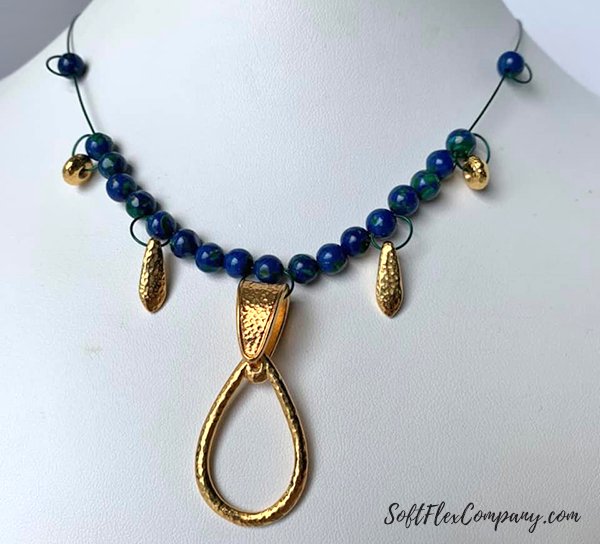 TierraCast has a vast catalog of metal jewelry components. If you are creating gallery quality jewelry, these components will give your next design another level of beauty. If you are creating jewelry for yourself, you should spoil yourself and add some TierraCast findings to your beading supplies - you deserve it!
You can find TierraCast products in brick and mortar bead stores. You can also find them on many jewelry making websites. If you are outside the United States, you can find sites that carry these lovely findings internationally.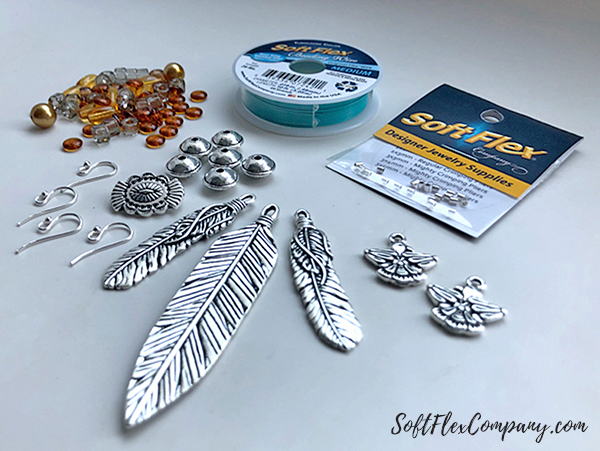 Visit TierraCast Links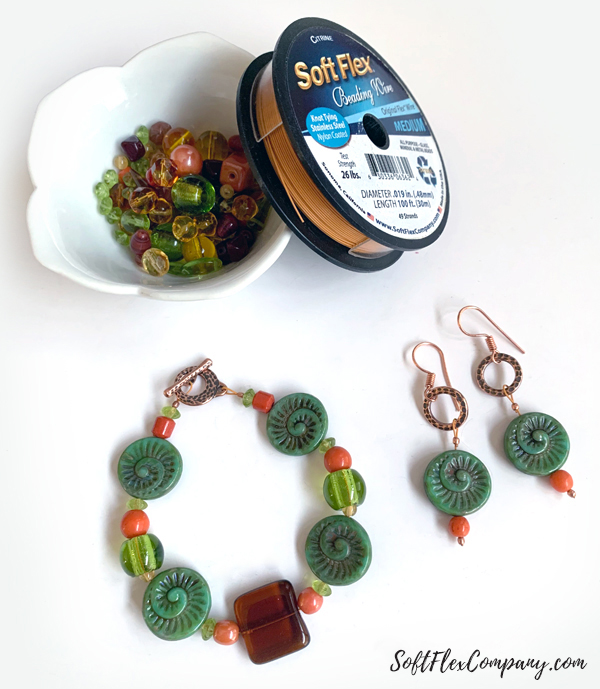 Facebook:
Facebook has become an important way to stay connected with friends and family. As we quarantine and distance in real life, we can always gather and chat on social websites. TierraCast's Facebook is regularly updated and we keep you up to date with company topics. Follow along. You can celebrate fun stuff - like National Coffee Day - the fuel that keeps all companies moving. You will see some absolutely gorgeous jewelry ideas. You will hear about events, like Zoom beading parties with Soft Flex Company! Stay connected with Facebook.
https://www.facebook.com/TierraCast/
Instagram:
Keep up to date. If Facebook is not your favorite, you can stay in the know on Insta. There are company announcements. There are TierraCast jewelry designs from other vendors and bead stores. There are project ideas. Lots of good stuff at a quick glance. Stay connected with their Instagram page!
https://www.instagram.com/TierraCast/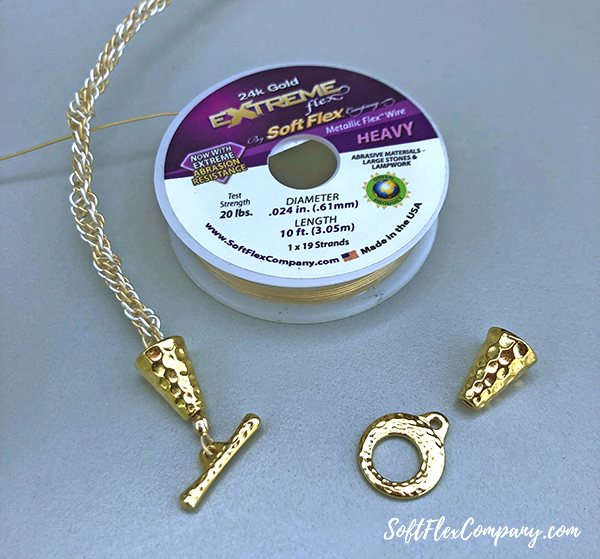 Pinterest:
TierraCast's Pinterest page is explosively colorful. You will find an amazing collection of pinned jewelry projects. There are bracelets, necklaces, and so much eye candy. Spending some time on this page will certainly get your creative impulses firing. Need to consider some jewelry making ideas for the holidays? There is so much content here. You are sure to get inspired!
https://www.pinterest.com/tierracast/_created/
YouTube:
Make sure you visit TierraCast's YouTube channel. You will find lots of instructive videos. They have a great deal of in-house content. Tracy shows you how to work with metal, leather, and more. If you need to learn how to wire wrap, she has lots of helpful wire working videos. There are also a ton of videos from other vendors. You will get a sense of how various jewelry designers use their products.
https://www.youtube.com/user/TierraCast
TierraCast Blog:
Don't miss TierraCast's blog. You can follow along as they announce News. DIY projects, Lifestyle, and Product Releases. The company loves to give back to the community. COVID may have put a damper on things, but they are involved with after-school programs at local schools and Boys & Girls Club events. Good stuff!
https://www.tierracast.com/blog/
Free Project Ideas Using Soft Flex Beading Wire And TierraCast Metal Components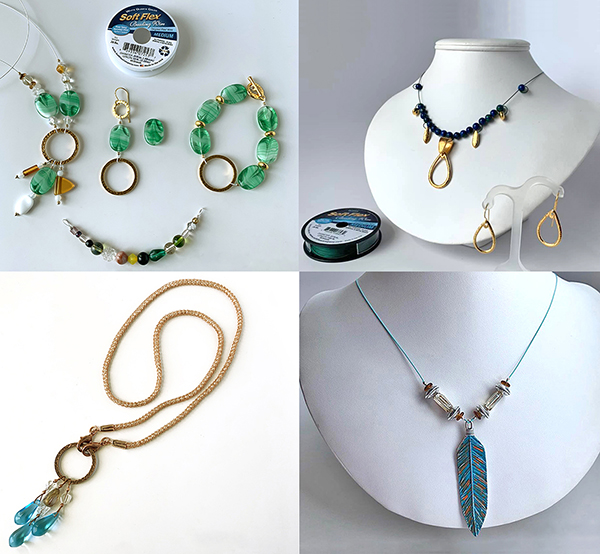 You are going to love these free jewelry project ideas. TierraCast looks wonderful when paired with colorful Soft Flex Beading Wire. We show you how to use TierraCast findings on a range of unique jewelry pieces. Don't be afraid to think outside the box when designing with theses lovely metal components. Kristen loved her TierraCast clasps and showed us how to improvise with them, she used the clasp as a connector, instead of its intended function. This is a great way to make a signature piece of jewelry or use a finding in the event you lose part of the set.
This is just a small sample of the TierraCast projects we have designed. If you would like to visit more projects, click the link below:
TierraCast Projects Using Soft Flex Beading Wire
Learn How To Make An Illusion Style Necklace And Earrings
Illusion necklaces are fun to make. There is a lot of room for personal expression. You can cluster your beads as a focal or float them with crimps. You can use a beading wire color that is synergistic or you can use a color that is subtle and hides in the shadows. Illusion jewelry is elegant and versatile. Illusion jewelry is great for a bridal necklace or a quick project. This is a great jewelry project to beat boredom during quarantine. Pair your necklace with a set of lovely earrings.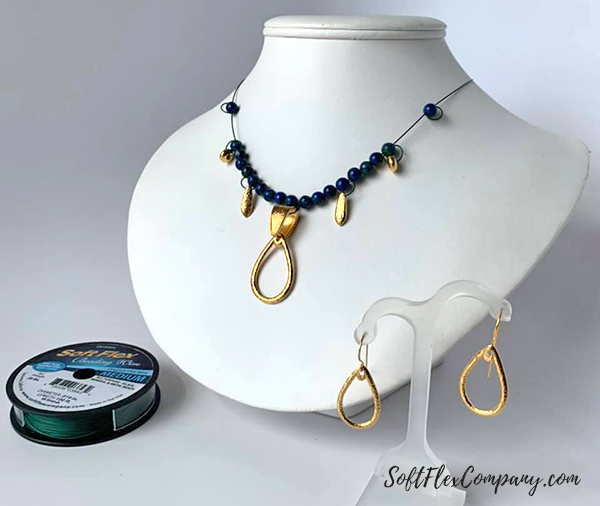 Learn How To Make A Bracelet Using TierraCast Connectors
Learn how to make a bracelet with Czech beads and connectors. This simple design can be finished in minutes and looks so stunning. It is amazing how well Czech glass and Hammertone connectors work together. This jewelry set is striking. Each piece complements each other. The necklace looks amazing when accented with the glowing set of earrings. The bracelet brings it all together. Change up the color if you want a muted look or more radiant shine. This is a wonderfully instructive jewelry making video. It is like a free beading class online!
Easy DIY Interchangeable Necklace/ Face Mask Lanyard Tutorial
Sara showed us what you could do with a mask lanyard when you are not in a situation where the mask is necessary. She has created a lanyard, using SilverSilk, that attaches to an end with lobster clasps. If she wants to attach her mask, she simply clips it on with the clasps. She can then remove the mask as needed and change the lanyard into something else as useful or a stunning piece of jewelry. When the day comes when we can retire our masks, you can use your lanyard as an eyeglass holder, leash for your workplace badge or a stunning necklace. Don't settle for a boring face mask. Add some fashion with a mask lanyard that catches eyes and has a purpose.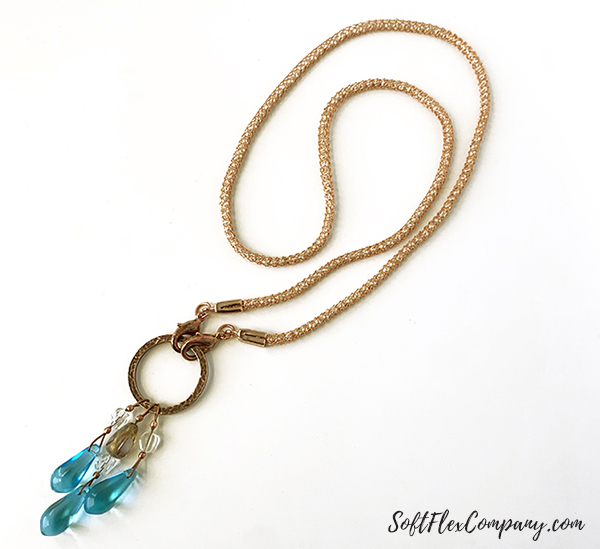 Learn How To Patina Paint TierraCast Components
Sara unboxed a TierraCast design kit on our Facebook page. She thought this feather would look wonderful with a little extra creative touch. She used a patina from Vintaj. Deep Turquoise was the color. She painted one side of the feather with the patina but left the other side silver. She painted the initial color Deep Turquoise and then added some highlights with Clay and Rust. She painted these patinas in smaller swathes across the face of the feather. One good thing about painting with patina is that accidents or colors that do not work well together can always be painted over.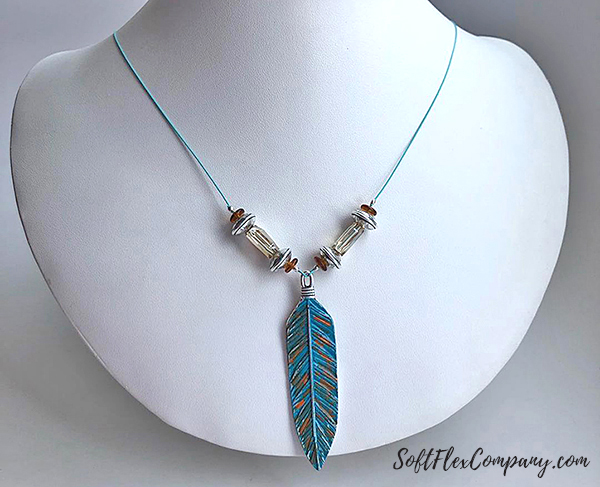 Join our Facebook group – VIB. Stay in the know. Stay up to date. From our bead shows to our video shows and sales, you can stay in touch with us. The community is full of artistic and helpful beaders and crafty people. Inspire and be inspired. Share your pictures and get the beading bug from others!
Visit the Soft Flex Company YouTube Channel!
---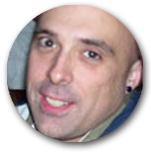 Blog contributor Thomas Soles loves Jazz Age writers and crunchy french fries. His favorite gemstones are Lapis and Pietersite. His favorite hobby is day dreaming. And his favorite mustache is Freddie Mercury's. As you can see, he has a healthy (or possibly unhealthy) sense of humor. You can write to him at Thomas@SoftFlexCompany.com