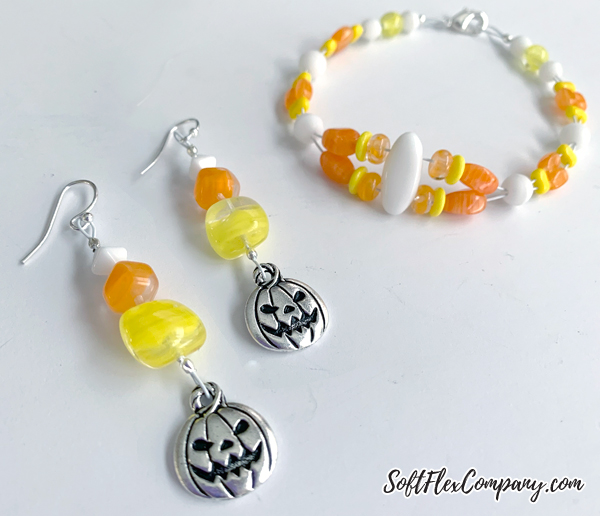 Make Your Own Candy Corn Bracelet & Earrings for Halloween
This week on Free Spirit Beading with Kristen Fagan, I share how to make your own candy corn Jewelry! Obsessed with candy corn since childhood? Enjoy the cuter side of Halloween? Watch me unveil the Halloween Mini Design Kit and make a sugary sweet candy corn beaded bracelet and pair of earrings!
Supplies:
The Halloween Mini Design Kit is a limited time holiday exclusive. It is filled with candy corn colored Czech Glass beads, white Soft Flex .019 Diameter Medium Beading Wire, ear wires, crimps, a clasp, two orange mini bead stoppers and two fabulous jack-o-lantern charms by TierraCast! You just need cutters and crimping pliers and you have everything to get started making jewelry. This mini kit is wonderful idea for a Halloween craft along, possibly over video chat! Share the joy of creativity with beading friends, your grandkids, or introduce someone new to beading with this sweet Halloween treat.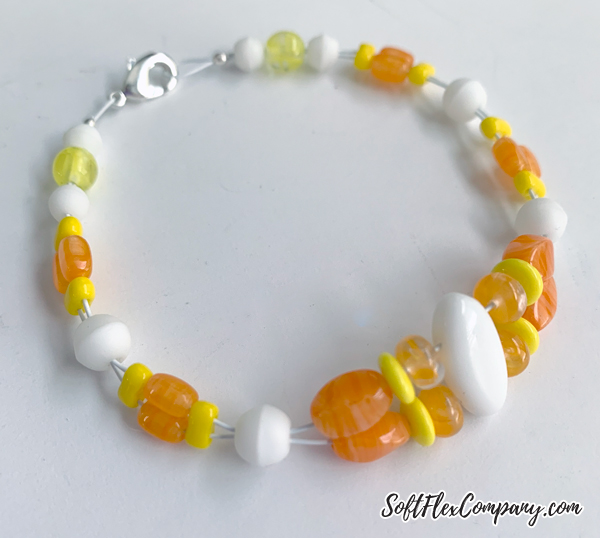 Join me live for jewelry making tutorials on Soft Flex Company's YouTube channel!
If you like this idea, you may like these other Halloween tutorials:
Christmas Spider (or Halloween) Using Craft Wire and Beads
Make A Knotted Choker Using Halloween Trios Beading Wire
Join the Fun in our Facebook Group Today! Stay in the know. Stay up to date. From our bead shows to our video shows and sales, you can stay in touch with us. The community is full of artistic and helpful beaders and crafty people. Inspire and be inspired. Share your pictures and get the beading bug from others!Visit the Soft Flex Company YouTube Channel!
---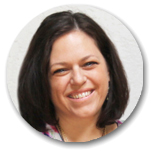 Kristen Fagan is a Website Graphic Designer and Jewelry Making Educator for Soft Flex® Company. She is the co-author of Seed Bead Revolution, an artist and creativity guide. She lives in Arizona with her husband, their two sons and two dogs. When she's not painting, drawing or beading, she enjoys reading, yoga, exploring the outdoors and traveling. Her favorite stones are Turquoise, and Quartz and she can't bead without Bead Stoppers. Contact her at Kristen@softflexcompany.com or visit her Website | Facebook | Instagram