Happy hump day! If you love jewelry-making and beading, this is a wonderful time of year. The Bead&Button Show is in full swing in Milwaukee, Wisconsin right now. If you are lucky enough to be in Milwaukee, you are likely immersed in classes and learning new techniques. If you are not able to travel – don't worry, the internet has gifted us with videos and continually updated blogs and news. There is no way to miss out on the fun or the sales!
As a Soft Flex Company employee for fifteen years, I have attended many – MANY – bead shows. Some were small. Some took over entire towns. Some were eclectic and full of vibrant artists. Some shows feature a range of demos and awards. Some shows offer talented creators and speeches. Some show offers classes with world renown designers and artists. The Bead&Button Show manages to do all of this. In one place. This show is absolutely massive.

Soft Flex Company at The Bead&Button Show
This year, we are sending our favorite Free Spirit Beader – Kristen, to The Bead&Button Show. Kristen is going to be doing demos and two Make and Take Earring Classes. If you are lucky enough to get a class with her, Kristen will give you the wire, beads, and components to make a lovely pair of earrings. She will teach you how to make them. And then you get to wear them home.
You can find Kristen representing Soft Flex Company and doing free demonstrations in the Micro-Tools booth.
If you cannot make it to the Micro-Tools Booth to meet up with Kristen, stay tuned to Soft Flex Company emails and our Facebook page and VIB group. Kristen will be filming videos and showing you how the show is going. It is a great way to experience the chaos and fun of a bead show without having to travel!
Soft Flex Demonstrations
Located in the Micro-Tools Booth #417
Thursday, Friday & Saturday During Show Hours
Soft Flex Earrings Make & Take Class
Sign up at the Micro-Tools Booth.
Only 12 spots available at each time.
Friday, June 7th 12pm-1pm
Saturday, June 8th 4:30pm-5:30pm
Facebook Live Video Schedule:
Thursday, June 6th – 8am PST
Friday, June 7th – 8am PST
Saturday, June 8th – 8am PST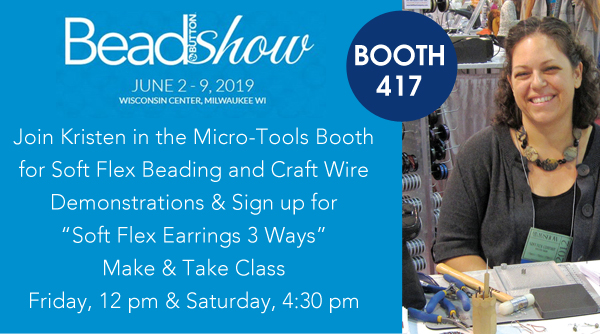 Classes
The Bead&Button Show is produced by Kalmbach Media. The show is almost thirty years old. It is well run and is consistent. If you travel to the show, you know you are in for a wonderful time. You know that you will find some fantastic deals and a wide variety of jewelry mediums.
The Bead&Button Show is all about classes. You can learn how to make a number of jewelry pieces. You can learn how to work with metal, polymer, fiber, and more. You can learn how to string beads or wire wrap. If you are a jewelry designer, this show is a great place to add techniques to your skill set. If you are not a designer, don't fret, there are classes available for every age, skill, and technique. You are sure to find something you love. Classes run from Sunday, June 2nd to Sunday, June 9th. There are 600+ course offerings.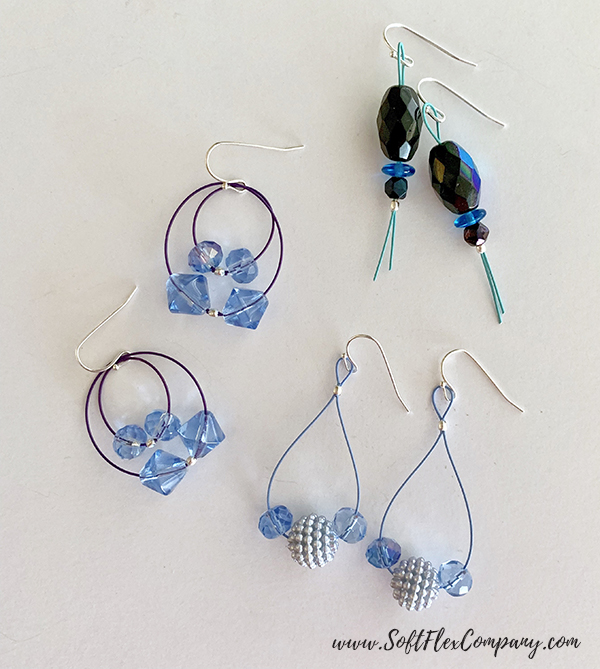 Shopping
If you just want to shop, this is the show for that too! The Bead&Button Show is the largest consumer bead show in the world. If you are registered for classes, you can shop on the Moonlight Madness event on June 4th. You can also shop on preview eve on June 6th. The show opens to the public on June 7th and runs until June 9th. This is a great place to find big discounts and deals if you are a bead store or designer. It is also a fun place to shop for the casual consumer.
If you are just shopping for yourself, here is my tip – plan to shop big at certain spots. If you spend a lot of money in one place, the owners and exhibitors are often inclined to give you larger discounts. If your wallet is not feeling generous, bring friends and pay on the same tab. Also, don't forget to familiarize yourself with the vendors you buy from. They are more apt to give discounts to people that genuinely love their products.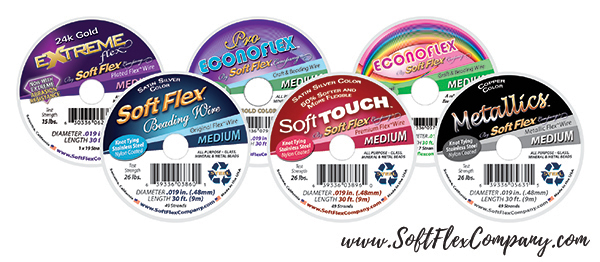 Location
The Bead&Button Show is located at the Wisconsin Center in downtown Milwaukee, Wisconsin.
Wisconsin Center
400 W. Wisconsin Avenue
Milwaukee, WI 53203
Join our Facebook group – VIB. Stay in the know. Stay up to date. From our bead shows to our video shows and sales, you can stay in touch with us. The community is full of artistic and helpful beaders and crafty people. Inspire and be inspired. Share your pictures and get the beading bug from others!
Visit the Soft Flex Company YouTube Channel!
---
Blog contributor Thomas Soles loves Jazz Age writers and crunchy french fries. His favorite gemstones are Lapis and Pietersite. His favorite hobby is day dreaming. And his favorite mustache is Freddie Mercury's. As you can see, he has a healthy (or possibly unhealthy) sense of humor. You can write to him at Thomas@SoftFlexCompany.com