Follow the trendsetters at The Great Bead Extravaganza. Explore the amazing world of seed beads. Seed beads are incredibly diverse and full of character. They come in a stellar selection of colors, shapes and sizes. They are fantastic for bead stringing and crafts. They are perfect by themselves or as spacers between bigger beads. They are wonderful for beaded lace and frills. They are great for embroidery, Kumihimo or weaving projects. They are fun for creating mosaics and beaded animals. These magical beads can add an elegant touch to any project. Let's discover seed beads!

The creative exhibitors and designers at the world's largest virtual bead show are forecasting the new trends and styles in the world of jewelry making. Each month, these professionals are exploring the latest in fashion and crafting. Make jewelry that is on the cusp of going viral. If you sell your jewelry, this is a phenomenal way to gauge what the future holds. If you are a hobbyist, the trendsetters will show you how to make amazing jewelry.
Join us in The Great Bead Extravaganza Facebook group. Explore our thoughts and see our shares about seed beads. You can find all the trendsetter posts in the group photo album.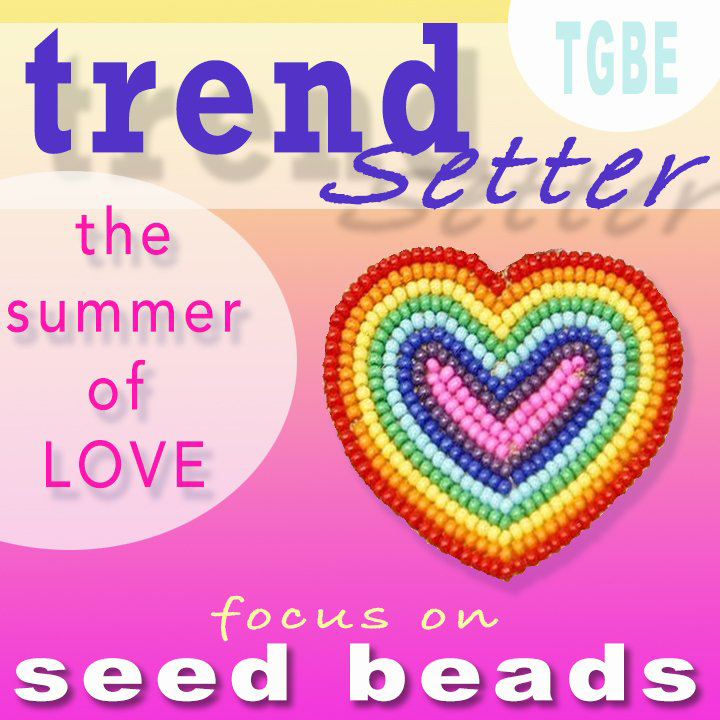 We have been focusing on seed beads at the Great Bead Extravaganza Facebook group. We have been sharing projects in our show and tell section. We have been discussing how seed beads evoke emotions and how they can be therapeutic when stringing. If you love seed beads, don't miss out on the fun! If you are new to bead stringing or have just not had the pleasure of finding a stash of seed beads that speaks to you, come see what the fuss is all about. We are sure you will fall in love with these magical beads!
TGBE Trendsetter - DIY Jewelry Making Ideas Using Seed Beads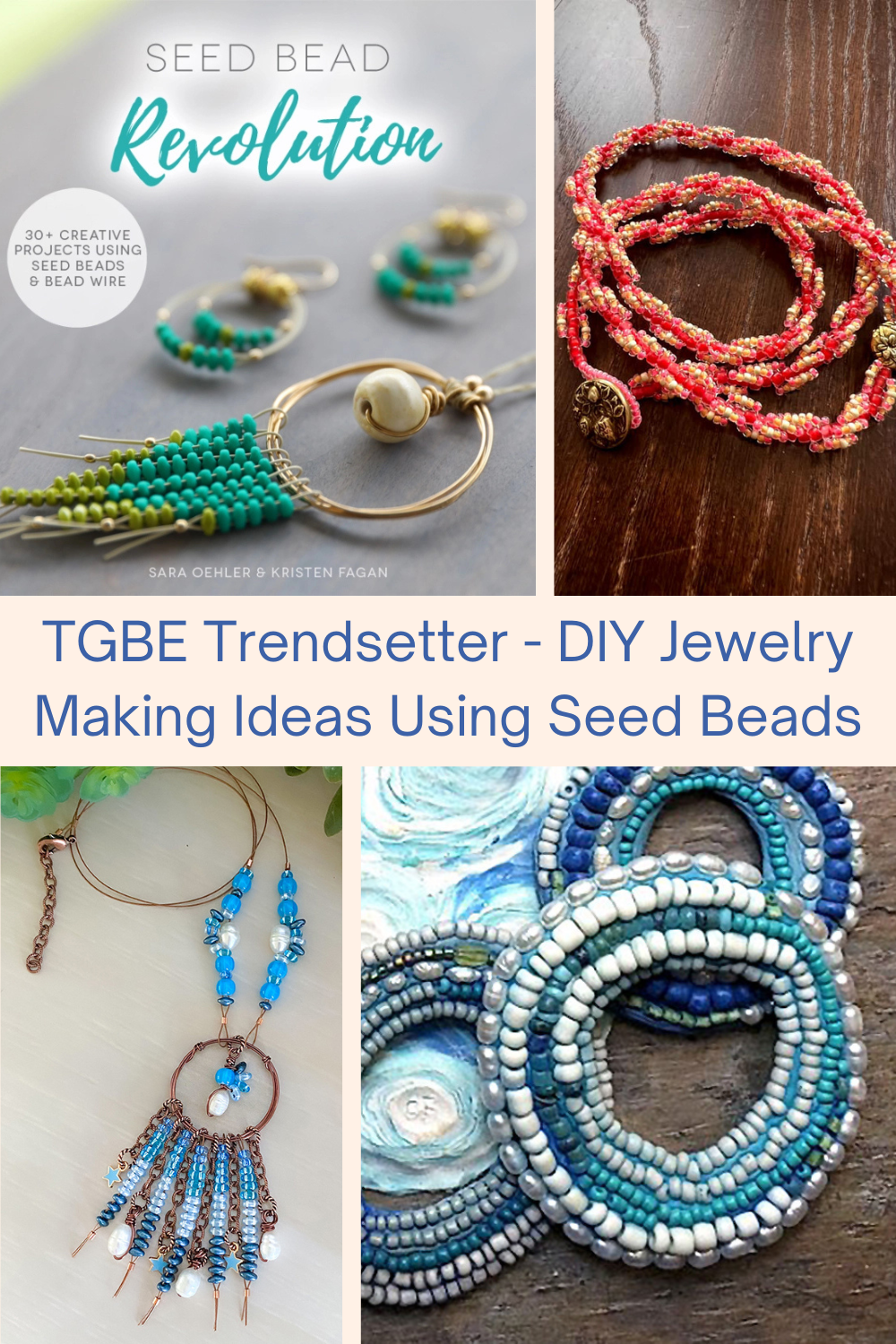 Seed Bead Revolution Beading Party
Did you know that our two favorite beading gurus at Soft Flex Company wrote a book about seed beads? Sara and Kristen combined forces and resources in 2017 and made a book praising the seed bead. They loved the innovation in the industry that created a bead that came in so many shapes and styles.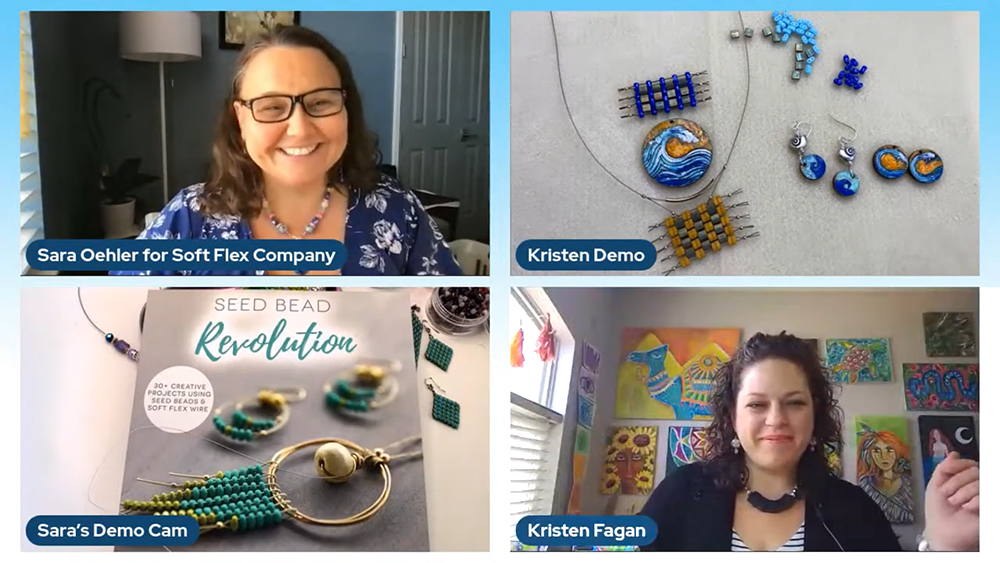 If you would like to take a look inside the book, check out this video. Sara and Kristen discuss the process of creating the book. The two co-authored the book outside of work hours. Their passion project is full of information. They explored the world of seed beads and included 32 beading projects that are easy to intermediate difficulty. Projects use SuperDuos, SuperUnos, Tilas, Half Tilas, Rullas, Dragon Scales and More! Most projects show two colorways. If you are a beginner, there is a full section showing tools and beading techniques - learn how to crimp in a variety of ways, braid, Kumihimo, patina metal and weave with beading wire.
Seed Bead Revolution Book
Sit down with the two authors of Seed Bead Revolution. This video was filmed shortly after the book was published. Get their fresh perspectives about the book and a look inside.
Check out the Seed Bead Revolution hashtag (#seedbeadrevolution) on Facebook to see more posts featuring this creative book!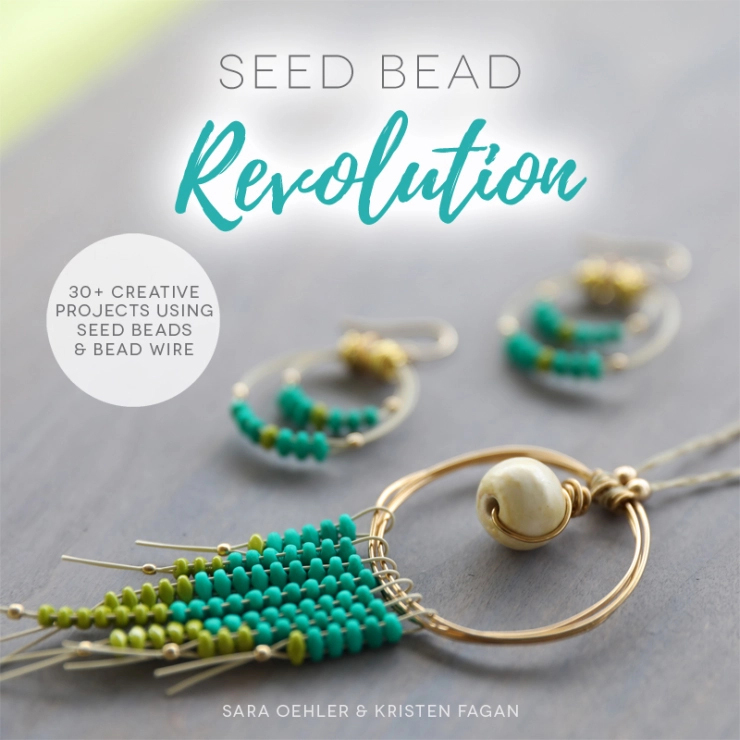 Seed Bead Revolution is available at Amazon and Barnes & Noble. Seed Bead Revolution is a journey into using unusual shaped seed beads in unique ways. Co-authors Sara Oehler and Kristen Fagan explore the exciting and colorful world of seed beads. The goal of the book was to show designers how to create jewelry using Soft Flex Beading Wire with these fun beads, rather than thread or cord.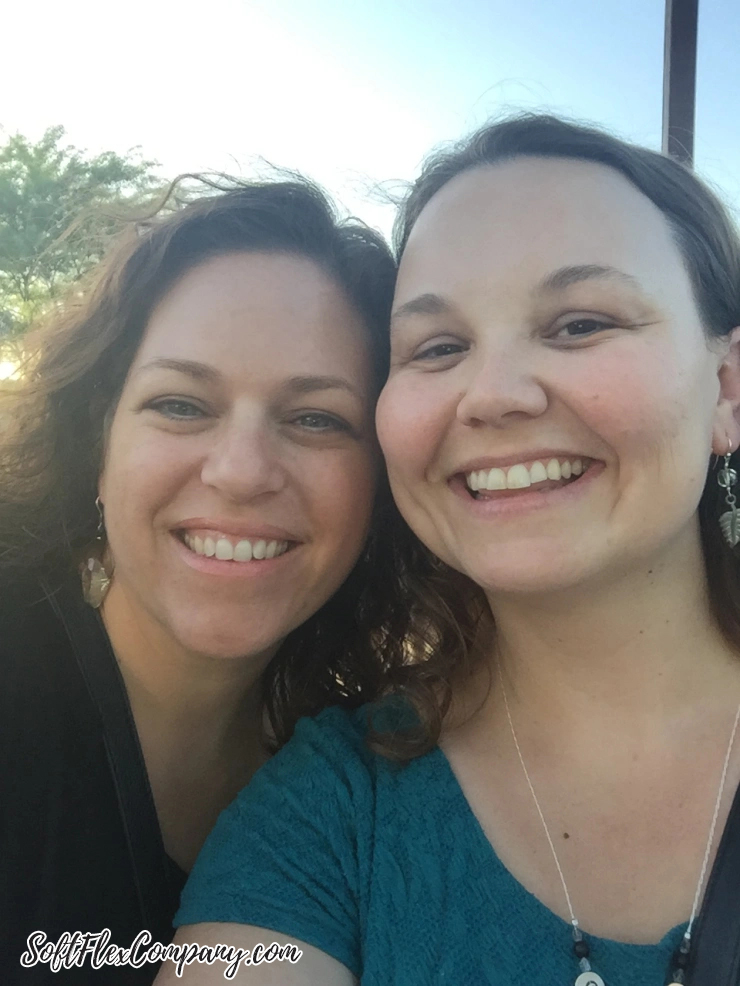 What are people saying about Seed Bead Revolution?
"I've always been a fan of Sara and Kristen's design and was THRILLED to see they put out a brand new book! The designs are fantastic and celebrate the variety of seed beads that are new to the bead world, while highlighting Soft Flex beading wire in an array of techniques and fashions. If you're looking for easy and fun techniques with fashion-forward designs, then this is the book for you. I have a copy and absolutely love it!" – Nealay Patel
"Received my book yesterday. Love all the patterns. Hard time on choosing what to do first. Love Sara Oehler designs" – Holly M. Koelder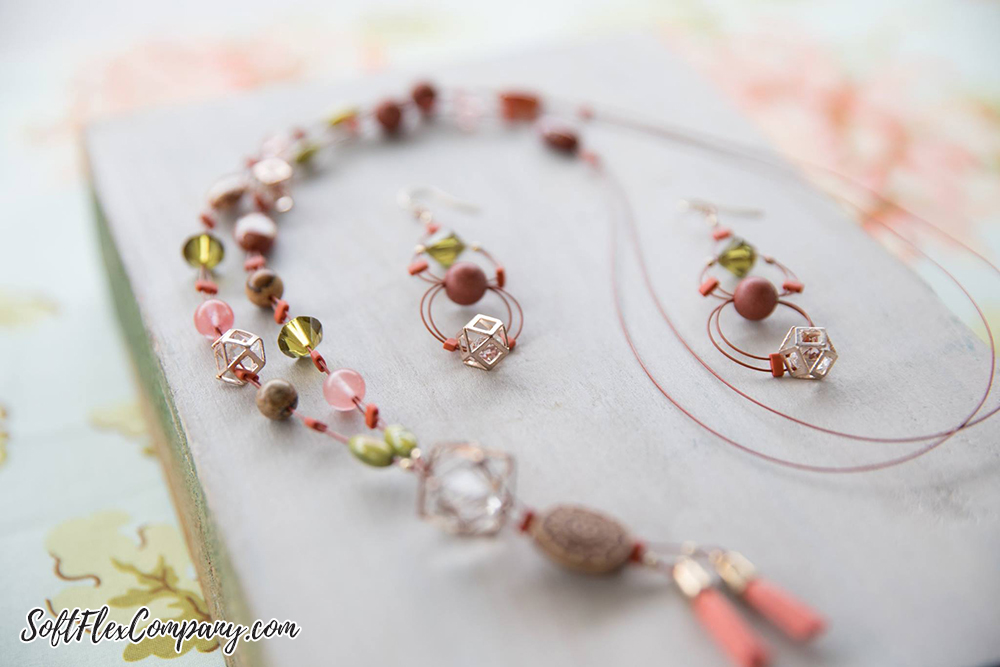 "I've been beading — seed and otherwise— for a LONG time, but I still found this book to be filled with new ideas — and lovely designs. The instructions are spot on (perfect for beginners) and the photos are gorgeous. There are more designs that I want to do than I'll have time for till after Christmas, but I will be using the book as inspiration for gifts. I love a book where there are projects that you want to tackle "as is" and others that spark my own ideas. Fantastic book!!" – Cathy Jakicic
"This is an incredibly beautiful book! Full of beautiful pictures and very easy how to instructions, I love how it's written! Feels like you are learning to bead with a close friend, very very enjoyable!! The ideas are gorgeous and the supply list was very helpful!" – Kayren Woolum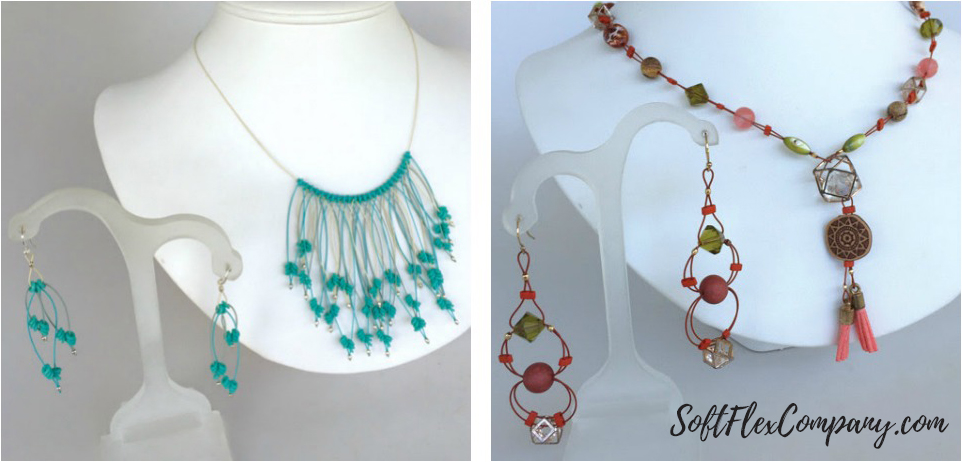 We are all pretty proud of how this book turned out. Sara and Kristen created some amazing jewelry that is accessible and easy to put together. If you are a seed bead beginner, this book is a great way to immerse yourself in the fun. If you are a professional designer, this book is a great muse.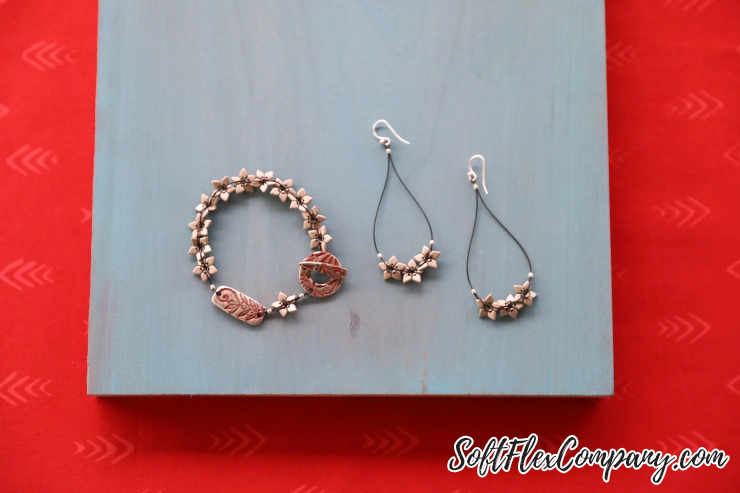 Live Beading Party With Danielle Wickes Of John Bead - Make Jewelry With 2 Hole Beads & Beading Wire
Seed bead beading party with Danielle Wickes! Danielle is the jewelry designer and content creator for John Bead. She was inspired by the jewelry design Kristen created for the cover of Seed Bead Revolution. Danielle showed us her take with a rainbow of 2-Hole bead colors. If you enjoyed this presentation, look for one of Danielle's classes on Michael's website.
The focal of the necklace is a loop. You can add a dangle here or use a stylish connector. For her design, Danielle created a loop with Craft Wire. She used a mandrel to size the loop. If you do not have a mandrel on hand, you can always improvise - just wrap your wire around a object that is the size you want and then remove the wire and work harden it so it retains the shape. Get creative!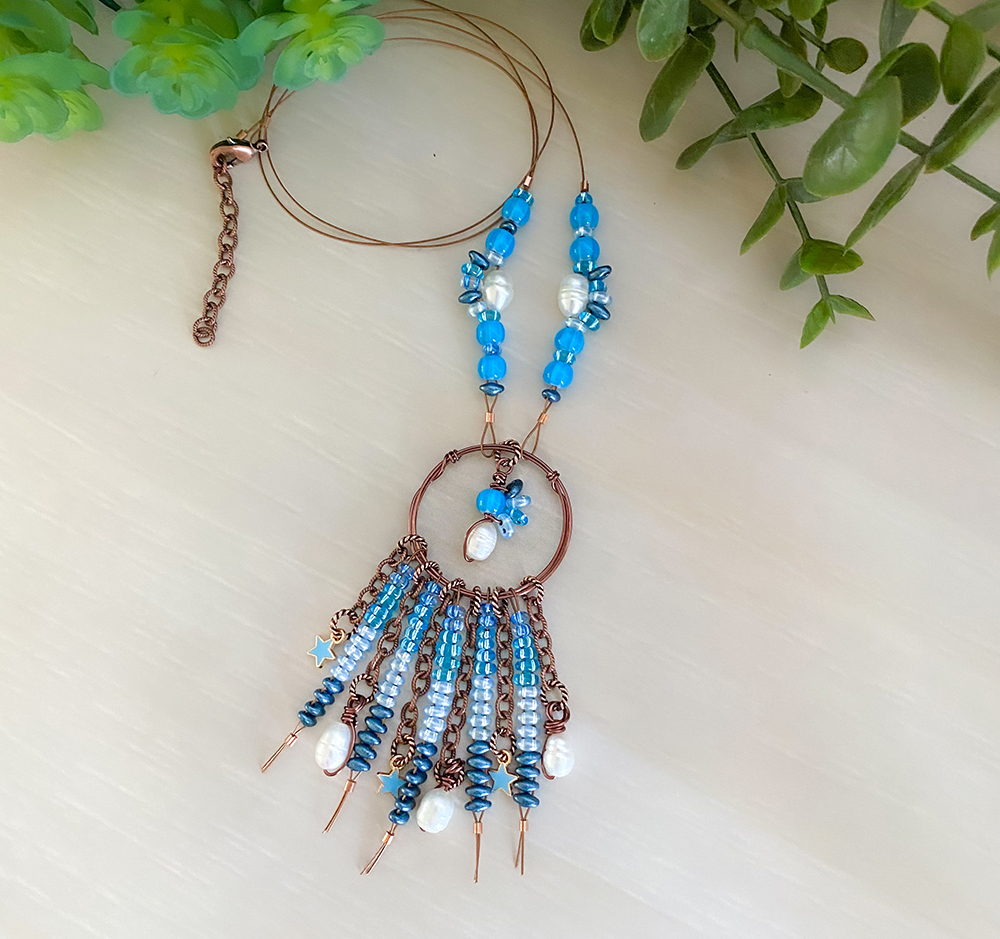 Sara wanted to use Kristen's design as inspiration as well. But Sara added her own spin on it. Instead of using a larger connector or wire worked loop, Sara used a Desert Landscape Connector Link from TierraCast to give her design some extra character.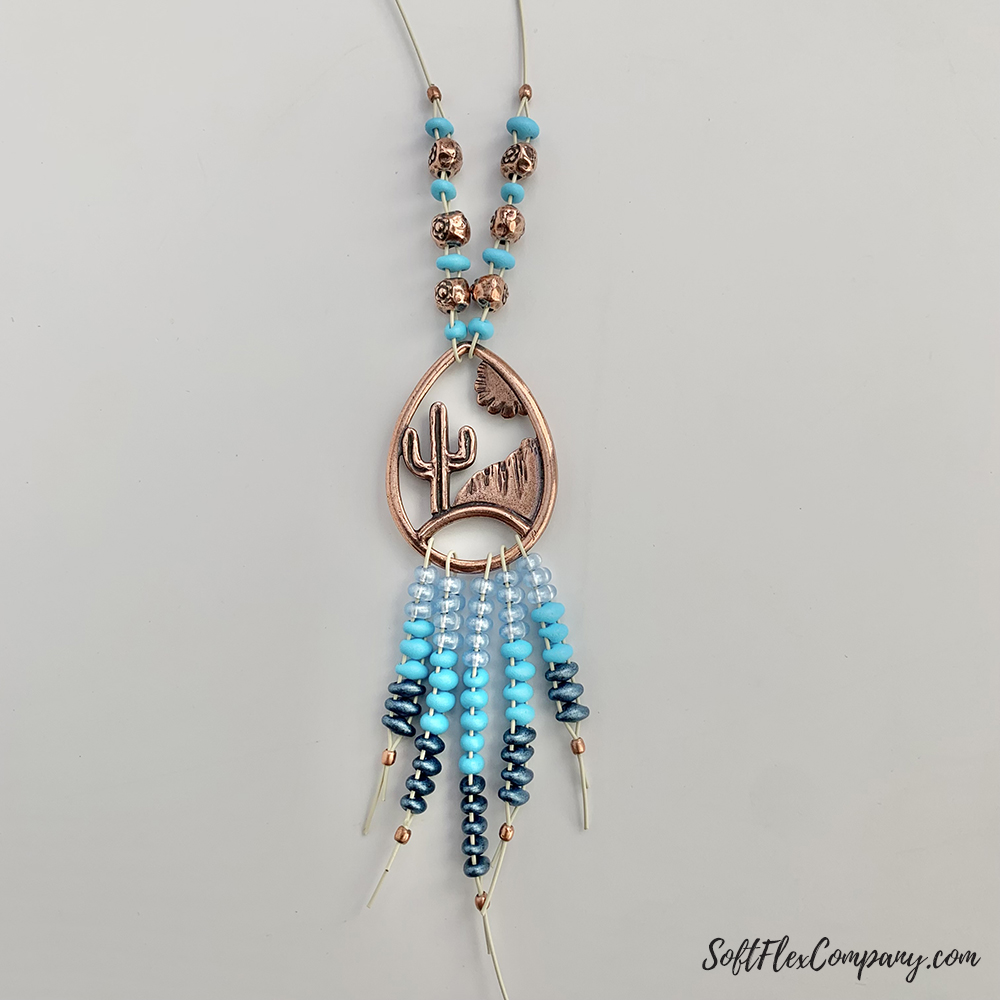 Live Beading Party With Danielle Wickes Of John Bead - Make Jewelry With Seed Beads & Beading Wire
Danielle Wickes returned for another exciting beading session with Sara. One of the questions Sara has fielded for - years - is 'can you use Soft Flex Beading Wire for Peyote Stitch?' Sara would respond that, no, she did not think the wire would be supple enough or thin enough to support a Peyote design. Sara felt our wire would flair out and not cinch tight enough to make Peyote Stitch viable. Danielle reached out to Sara and told her that she thought it was possible to make a Peyote design with beading wire. Sara sent Danielle some Soft Touch Very Fine .010 diameter wire. Danielle sent Sara a lovely Peyote Stitch bracelet, made with Soft Flex wire, in return.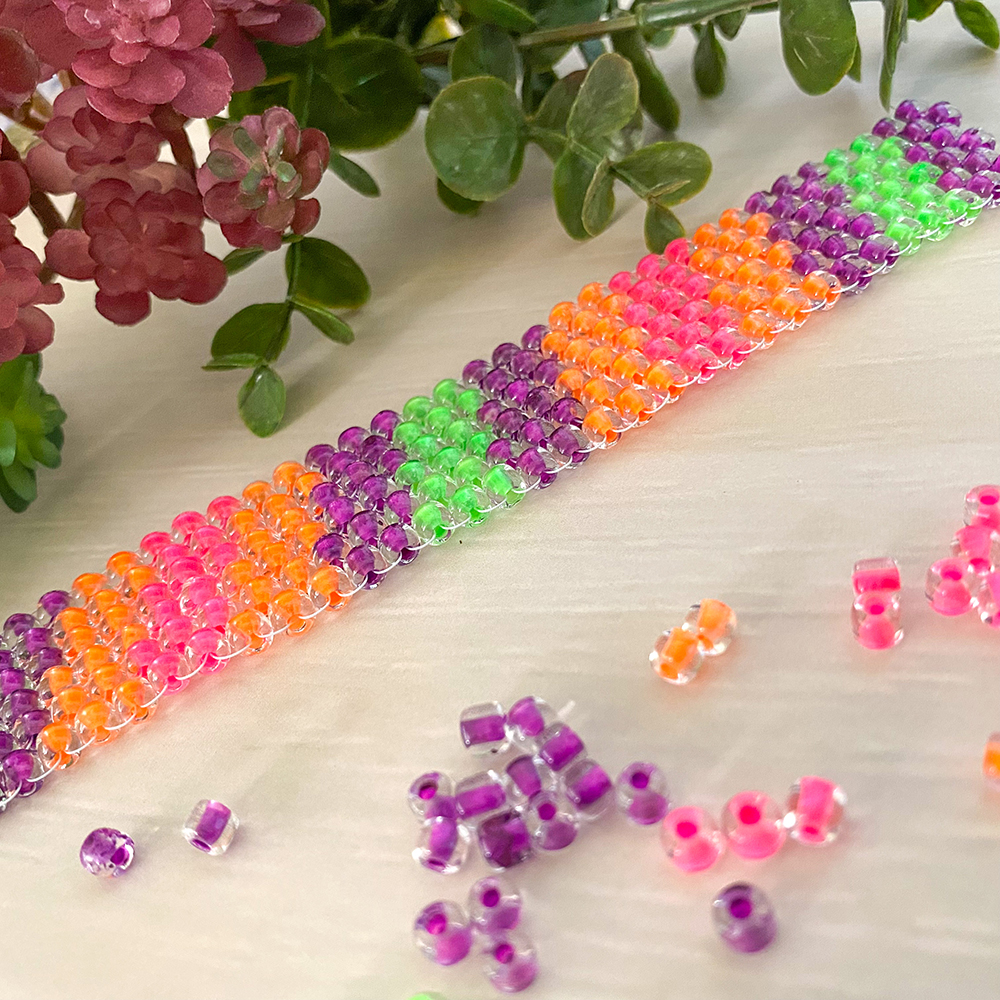 Danielle is amazing. She accomplished something Sara did not think was possible. And then Danielle taught us some jewelry making techniques. Don't miss these fantastic beading party. You are sure to learn some new tips and tricks for beading. And if you love seed beads, you are definitely going to get inspired for a new project!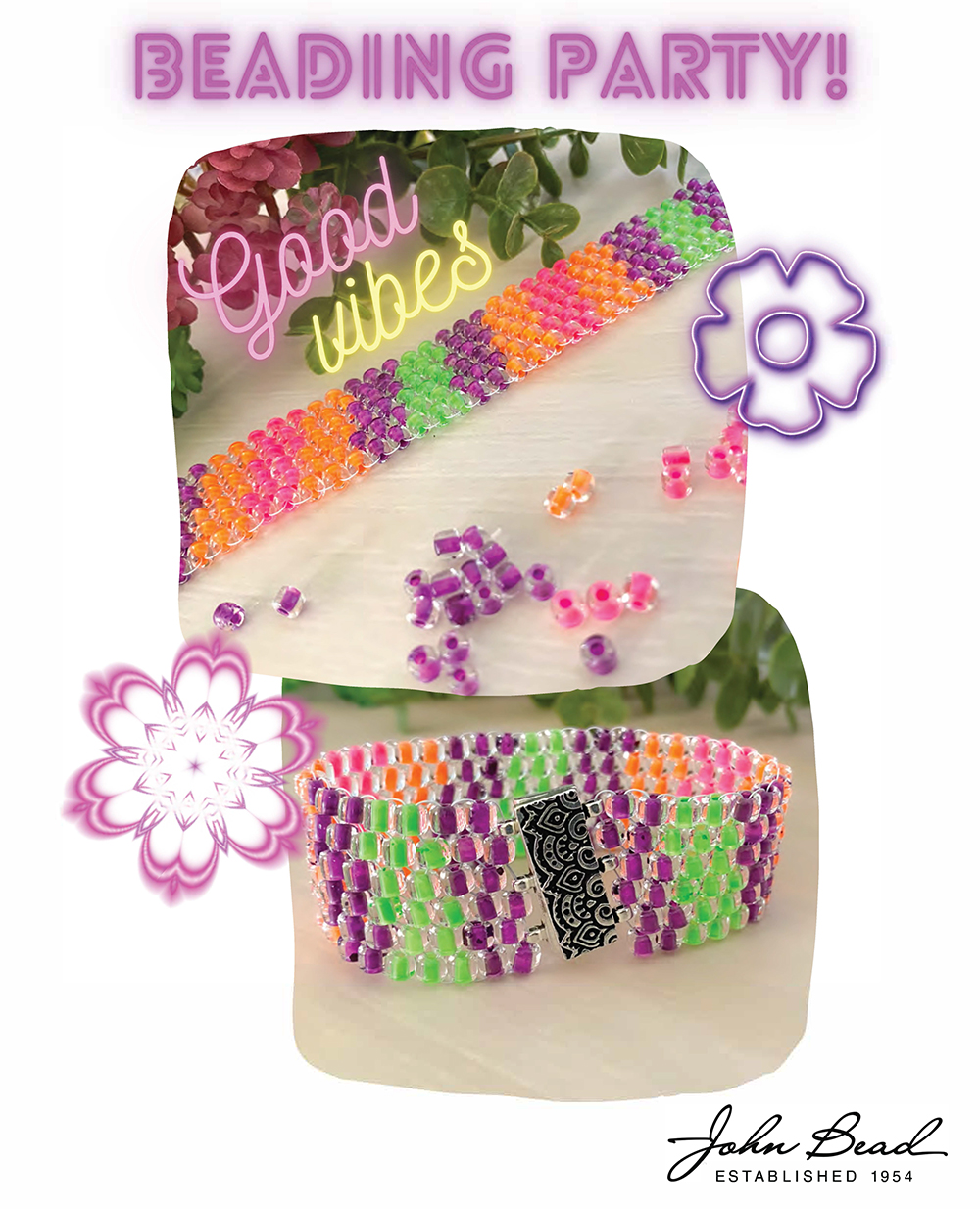 Danielle created a PDF of the instructions on how to create this amazing bracelet!
Click here to download PDF instructions.
Live Beading Party With Cassandra Spicer Of Beads To Live By - Wire Wrapped Petals And Seed Beads
Cassandra Spicer, owner of Beads To Live By, showed us how to make a beaded chain and petal necklace using Soft Flex Beading Wire and Soft Flex Craft Wire. She used seed beads to make her designs really stand out! Find more jewelry inspiration on the Beads To Live By YouTube channel.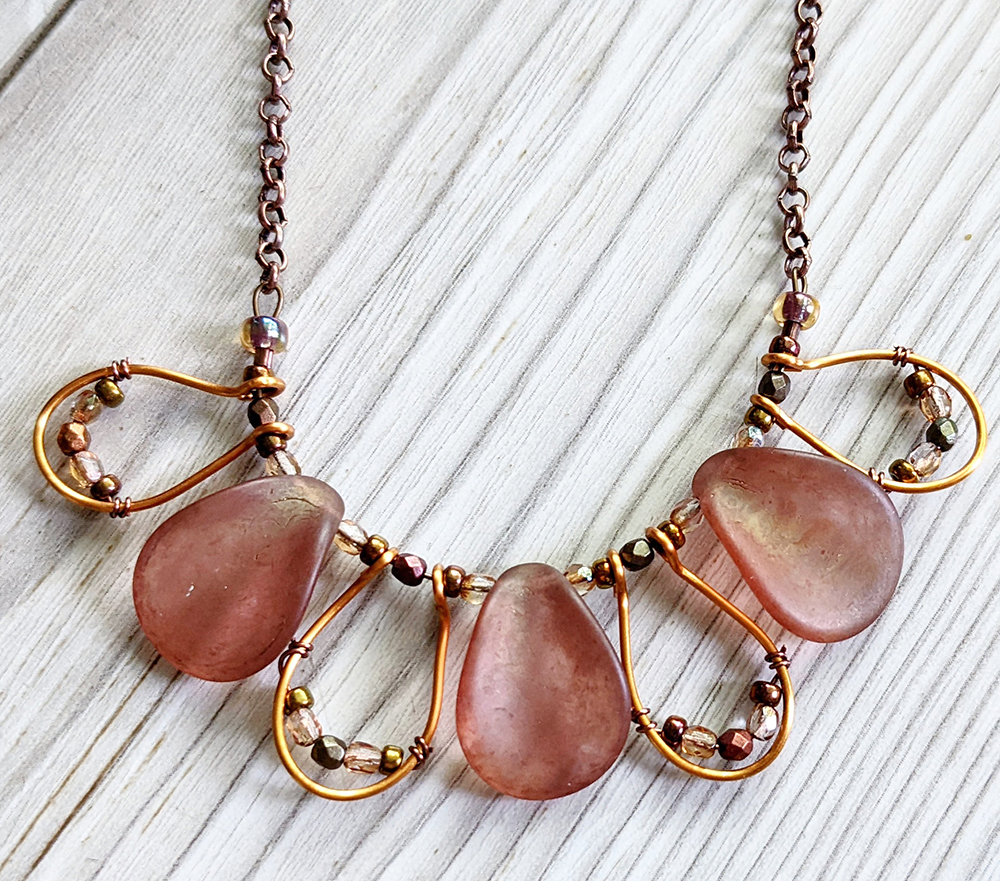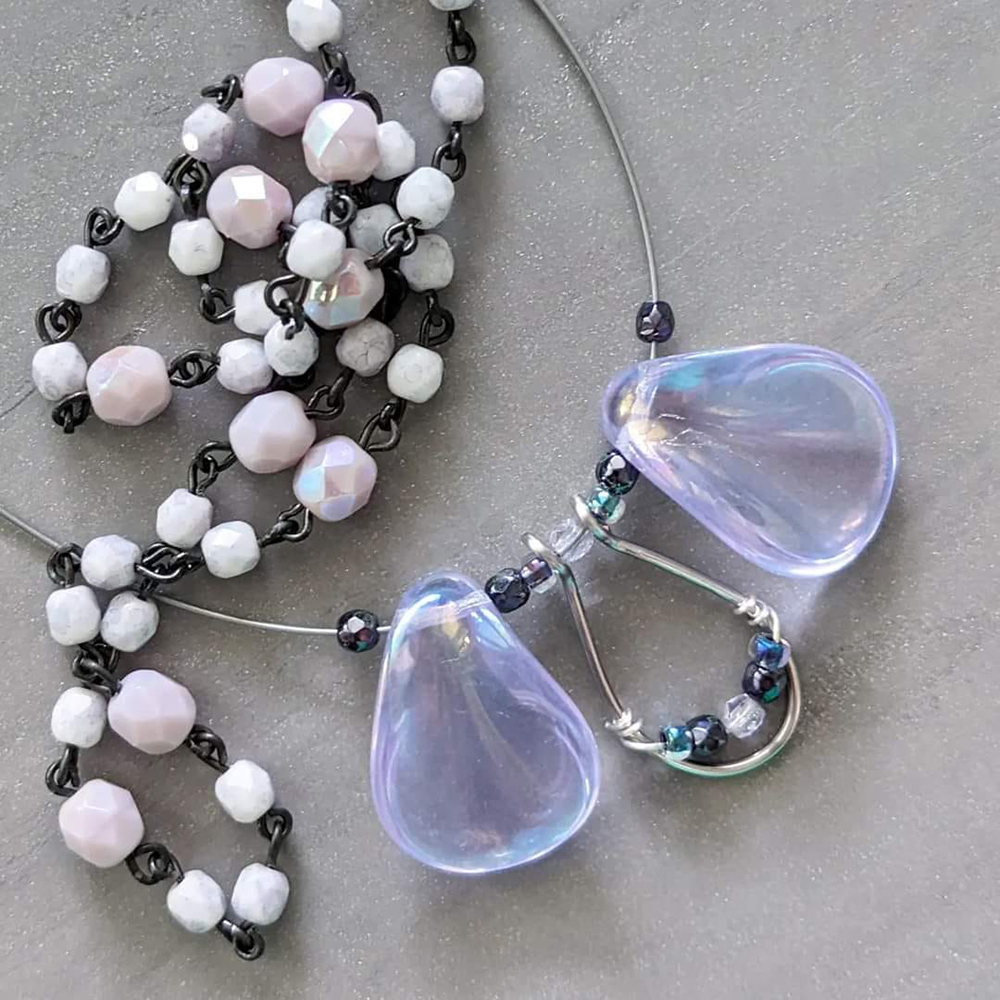 Beads Baubles And Jewels - By The Sea, Episode 2701
Sara was featured on Beads, Baubles and Jewels. It was an exciting time for her as she was on the very first episode of the season with a design that is an evolution from a project in Seed Bead Revolution.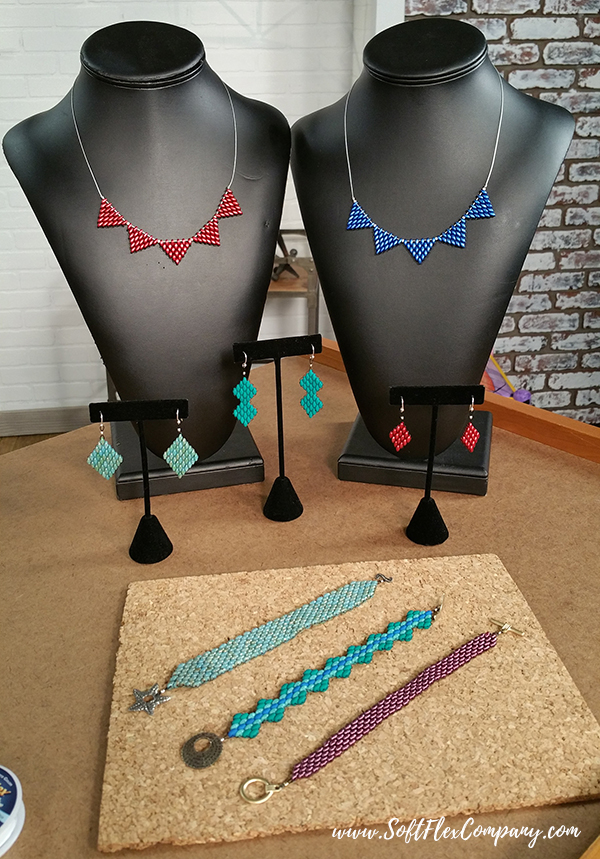 Finishing A Kumihimo Design With Seed Beads
Kristen shows how to use Soft Flex Beading Wire, a Kumihimo Disk, and seed beads to create a lovely necklace. She has two Kumihimo jewelry sets in the book - Copper Canyon and Desert Sage. Both jewelry sets are braided with a disk and beaded. The spectrum of color options in Soft Flex wire and seed beads allows a beader to create a lovely design for any occasion. Learn how easy it is to braid with beads!
Seed Bead Revolution And Craft Wire Tips
Kristen shows how she used Soft Flex Craft Wire to create the Aloe Vera Necklace that graces the cover of Seed Bead Revolution. Learn basic wrapping techniques in this video. One of Kristen's favorite wire working styles is the messy wrap. Using her fingers, she constructs her pendant. She does not focus on keeping the shape perfect. She does not concern herself with making the design symmetrical. The end product of a messy wrap is an organic looking piece of jewelry. Give your next design some character with a messy wrap!
Follow The Trendsetters At The Great Bead Extravaganza
The presenters at The Great Bead Extravaganza don't just follow trends, they set them. Join us in The Great Bead Extravaganza Facebook group and explore our thoughts and see our shares about seed beads. You can find all the trendsetter posts in the group photo album.
Check out the amazing bead stores and creative jewelry makers that comprise the Great Bead Extravaganza. These stores offer seed beads and stunning gemstones at affordable prices. Refill your beading supplies or spoil yourself with a new favorite bead. Watch their jewelry demonstrations and master a new technique.
Kay Goss of Star's Beads is a beading rock star. Join this exciting designer on her weekly Facebook live shows and learn an amazing technique or three. She began beading when she was a very young child. She followed her mother around the world, collecting handcrafted jewelry and selling their goods. Learn more about seed beads from a crafting jedi!
Andrew is a wonderful creator. If you are looking for out of the box jewelry inspiration and stunning designs from a talented artist - look no further. He has some great ideas on how to use seed beads to create jewelry that stirs the imagination and pleases the eyes.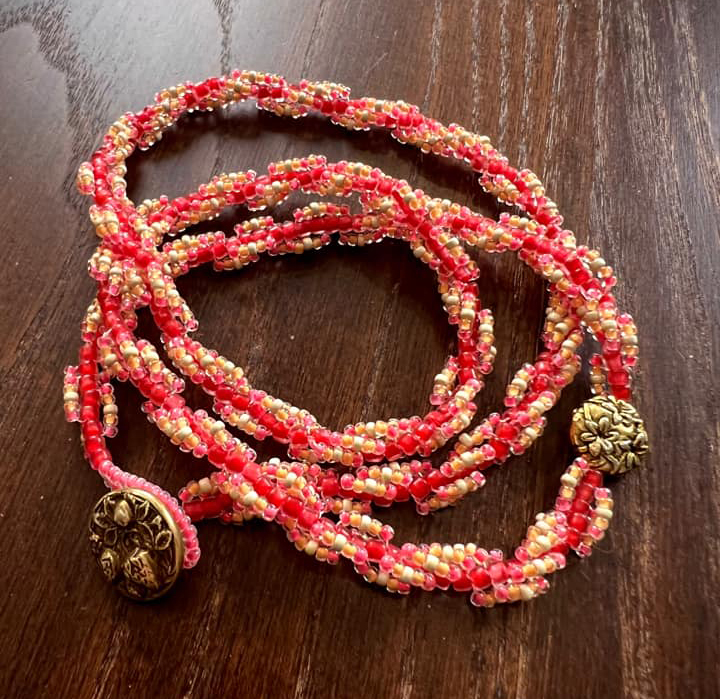 I started this piece during an Allegory Gallery demo. It was inspired by Strawberry Shortcake Ice Cream Bars and is strung up using Spiral Stitch. They were always a special treat during summers in Florida. They remind me of more carefree days and simple pleasures.
Christi Friesen is an amazing artist. Like our own Kristen Fagan, she is a fearless explorer and is never hesitant to try a new artistic medium. Learn how seed beads can add detail to a mosaic or PMC sculpture and learn how to create jewelry with seed beads. She has a ton of project ideas on her YouTube channel!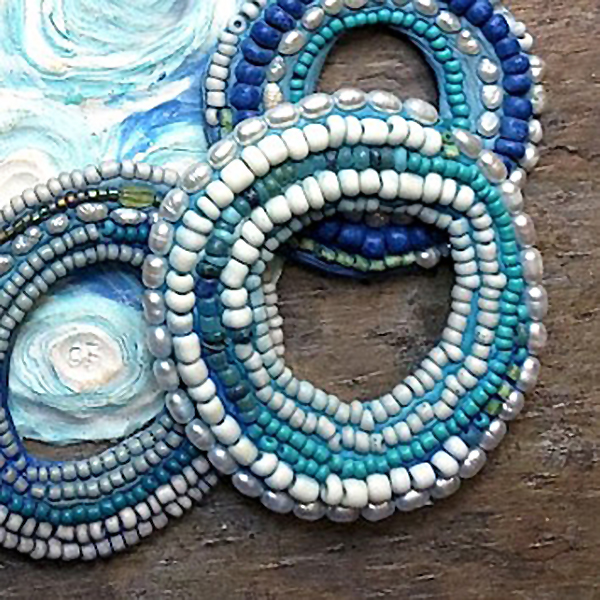 Watch as Abbi Berta of The Bead Place shows you how how to create a ring using seed beads. But watch out! This amazing ring is addictive. You are going to want to make a ton of them. All materials are from beadplace.net. Make it easy and grab the kit!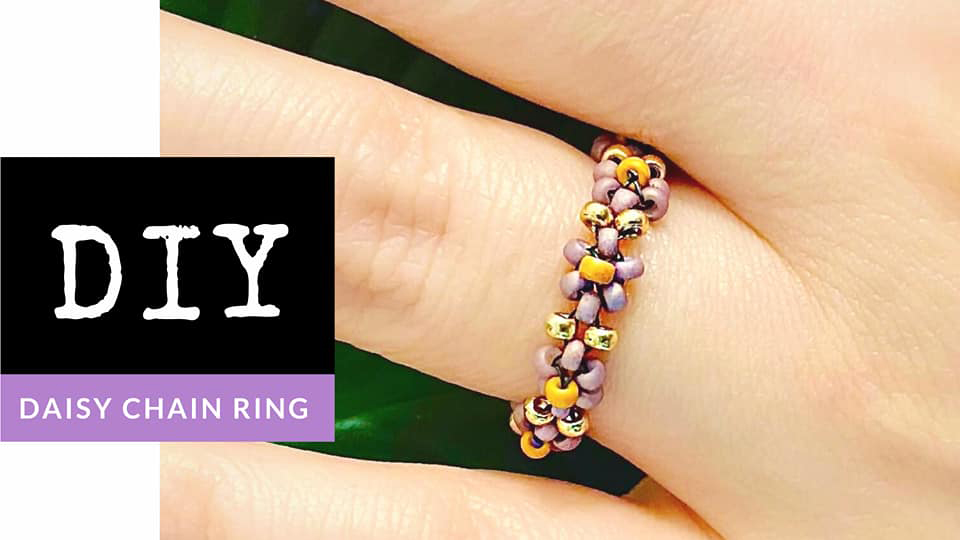 Join our Facebook group – VIB. Stay in the know. Stay up to date. From our bead shows to our video shows and sales, you can stay in touch with us. The community is full of artistic and helpful beaders and crafty people. Inspire and be inspired. Share your pictures and get the beading bug from others!
Visit the Soft Flex Company YouTube Channel!
---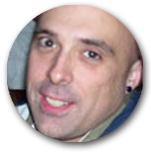 Blog contributor Thomas Soles loves Jazz Age writers and crunchy french fries. His favorite gemstones are Lapis and Pietersite. His favorite hobby is day dreaming. And his favorite mustache is Freddie Mercury's. As you can see, he has a healthy (or possibly unhealthy) sense of humor. You can write to him at Thomas@SoftFlexCompany.com