We had a gleeful week making jewelry on Mulberry Street. We dreamed some dreams and made some wonderful wockets with our latest kit – The Whimsical Beadtastical Design Kit (Sold Out). Every month we reveal the contents of our latest kit on our favorite day of the month - Kit Day. This Kit Day was a real Wacky Wednesday! You are going love Sara's project idea. If you love the bouncy, happy, whimsy of Dr. Seuss, stick around for a funtastic video recap of creative absurdity.

Our favorite free spirit beader, Kristen, showed us how to make a necklace full of jubilant color. Her is design is jovial, but still sophisticated and timeless. You won't want to miss this stunning necklace project idea! Sara opened up our latest jewelry kit - The Whimsical Beadtastical Design Kit (Sold Out). This kit is full of beading supplies that will put you in the mood for joyous mischief. She also filmed an accompanying jewelry piece that will debut on YouTube on Saturday. James showed us how to make a bracelet with Soft Flex Craft Wire. This amazing design is perfect for her or him.
Don't miss Sara this Saturday, February 29th. She will be premiering a new video on our YouTube channel. Sara is going to show us how to make a fun pair of earrings using elements from the Whimsical design kit. Earrings are so easy and fun to make with Soft Flex Beading Wire. You can make so many unique and diverse designs, you will have earring options for every day of the month. You can set a reminder in the link below and see a sneak preview of the earrings in the blog.
Don't miss Sara's Whimsical Beadtastical Earrings. Premiering Saturday, February 29th at 8am, PST.

The Painted Sunflowers Design Kit (Sold Out) is a reverent nod to the lush colors of Van Gogh's brushwork.
Vincent Van Gogh was enamored of the living beauty of sunflowers. These amazing heliotropic marvels of nature are a stunning paradigm of beauty. Van Gogh captured these sun worshippers with an intimate eye. His work has awed generations. We think your creativity will blossom with this floral kit. Blue skies are a beautiful backdrop for golden flowers and natural greens. Let the seeds of inspiration germinate!
Sara will be doing a live broadcast on the Soft Flex Facebook page, with the Sunflowers Design Kit, on Wednesday, March 25th at 2pm (PST).
If you'd like to join us in the design challenge next month, buy this kit and challenge yourself to try something new and unexpected. If you are new to beading, this kit comes with findings, beads, wire, and surprises.
Supplies are very limited. Don't miss out!
Jewelry Making Videos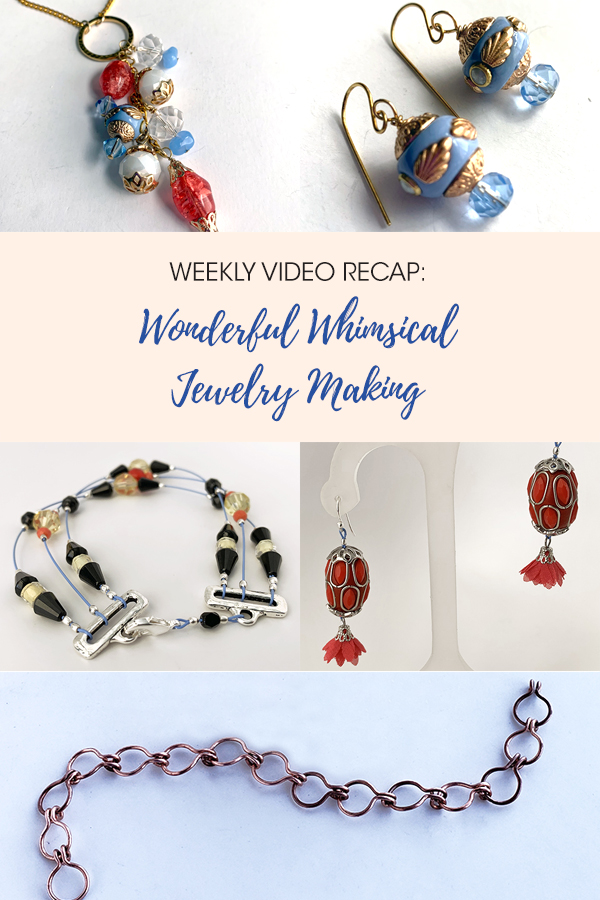 Long Cluster Y Necklace with Chain and Boho Bead Earrings
Kristen filmed another exciting episode of Free Spirit Beading on Monday. She is live on Mondays at 12pm PST.
Kristen is a masterfully creative Lorax, she loves to think outside of the box. If you think homemade bead stringing and jewelry design is just simple one strand designs, you can get a glimpse at how varied your handcrafted jewelry can be when you color outside the lines. This week, she made a gorgeous long cluster necklace. The 'Y' necklace is a timeless classic and will complement a variety of wardrobes and styles.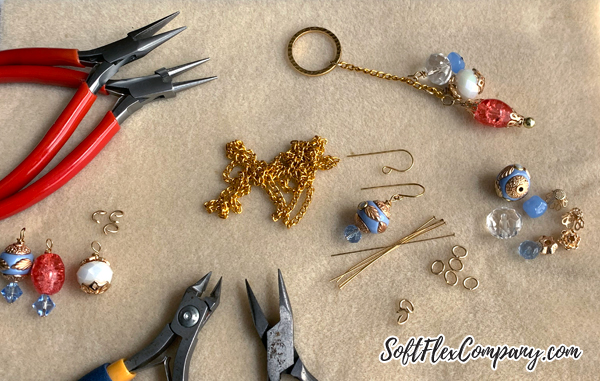 This project may look daunting on the surface. But this video is really easy to follow. Kristen is a great teacher. Her pace is nice and slow. If you want to recreate her design, this video will make it easy. Do you plan on using whimsical beads for your cluster or are you aiming for a less playful look? This design would look great with a darker motif.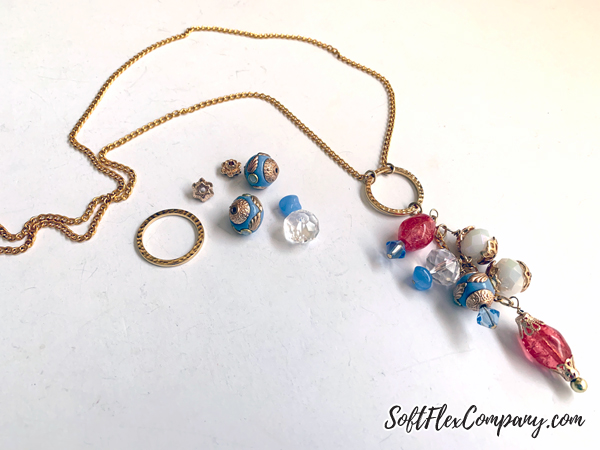 Supplies:
Soft Flex Exclusive Bead Strand
Hammertone Ring
6mm Jump Rings
2 Inch Head Pins
Ear Wires
3mm Curb Chain - 30"
Cutters
Round Nose Pliers
Chain Nose Pliers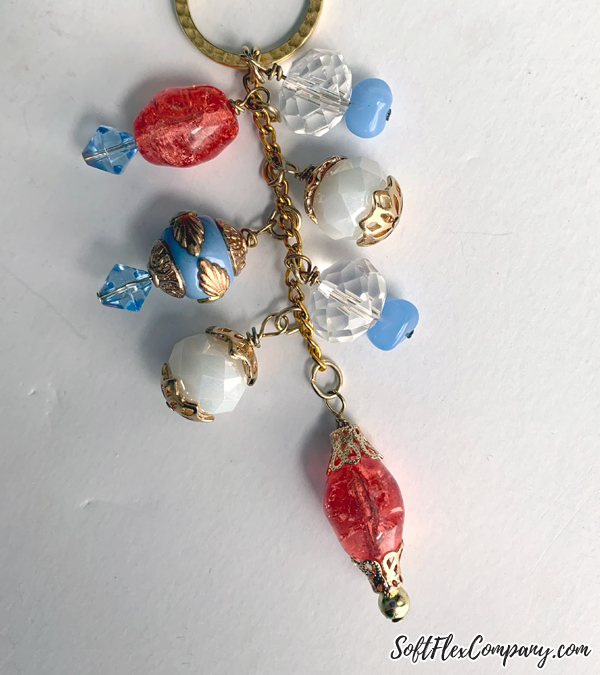 Who would think that such light and wonderfully fun colors could end up in such a striking and classy focal piece? This design just glows. Celebrate your love for your favorite doctor – Seuss, of course, with this brilliant necklace. It is fun to have fun!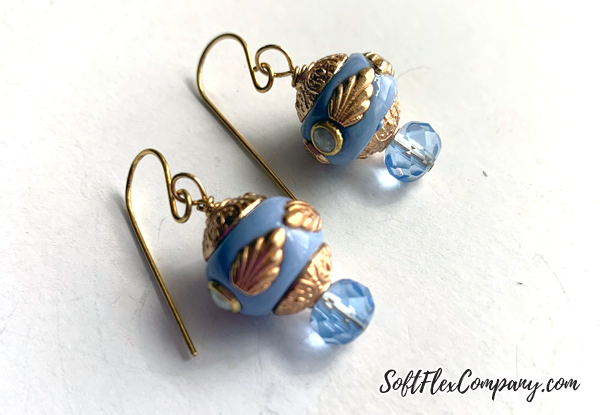 What a merry day your day will be when you wear these delicious yummy beads.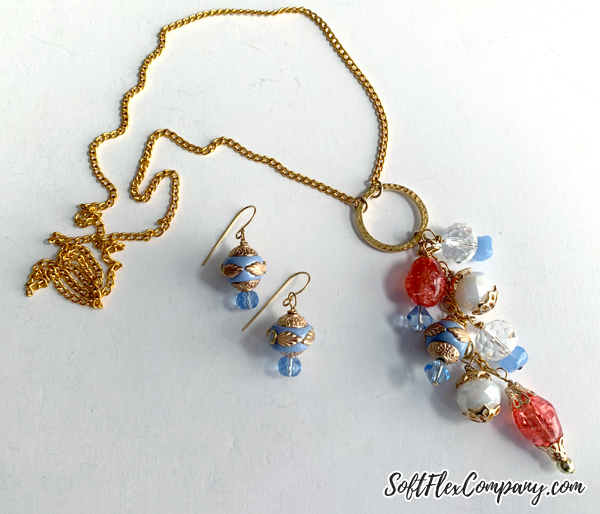 Don't be hum drum. Add a blast of flashy beads to your favorite ensemble. This eye catching necklace will look amazing all year long!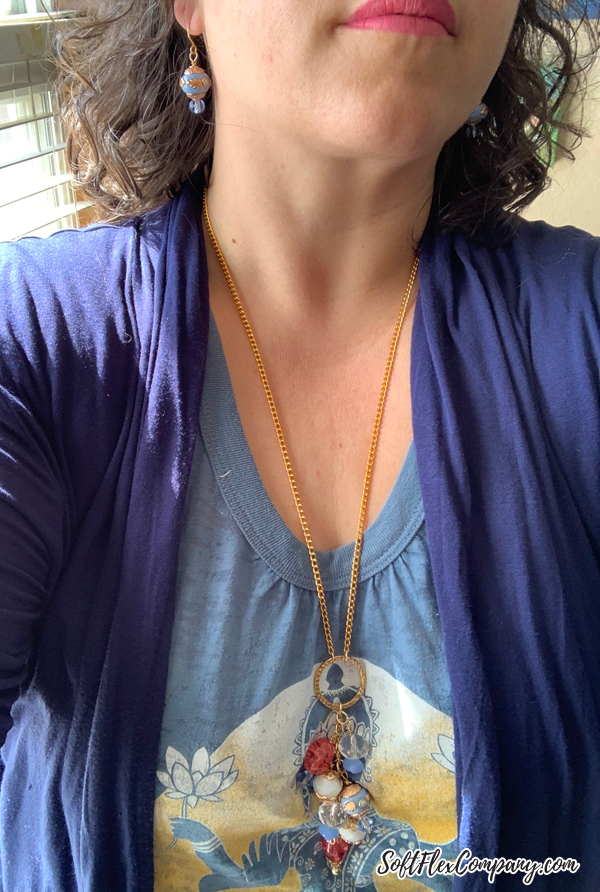 Whimsical Beadtastical Design Kit reveal and Jewelry Making Project
Kit Day arrived this week. What a Wacky Wednesday we had! It was a perfect day for a delicious design. Horton hears a happy beader! Kit Day is our favorite company holiday. We have a new design kit each month. Each kit is a themed mystery kit full of goodies - beads, components, and more! If you have basic beading tools (Crimping Pliers and Cutters), you are going to be able to create a bunch of jewelry with your new kit. Every kit theme is unique and exciting. You can count on us for reliable holiday themes and be surprised when we choose a direction you never expected.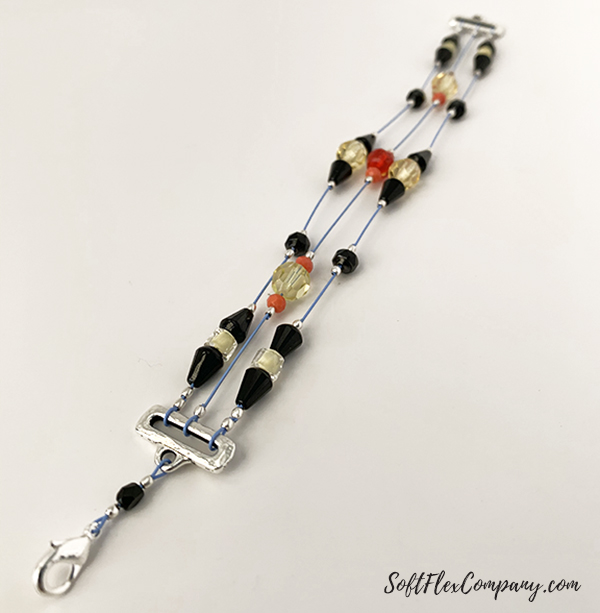 Sara opened up our Whimsical Beadtastical Design Kit (Sold Out) and revealed its contents. She thought up a wonderful way to showcase her beads and one of her favorite beading wire colors - Tanzanite. She designed a lovely illusion style bracelet. Soft Flex wire is perfect for illusion jewelry. Our colors are made to be shown. Think of your color wire as a design element. It will add drama or levity to your piece. It is perfect for an accent. Your color wire is another tool in your jewelry kit.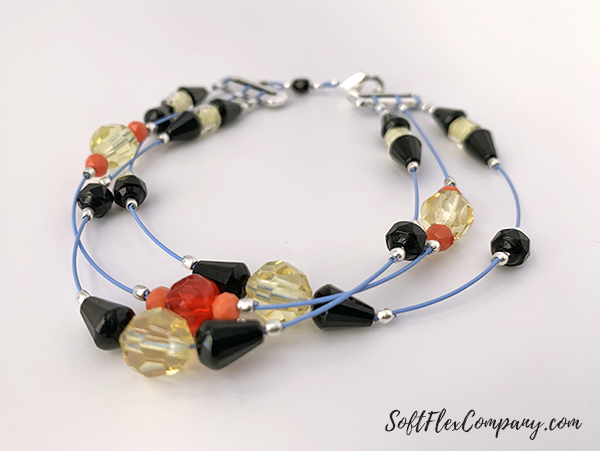 Supplies:
Whimsical Beadtastical Design Kit (Sold Out)
Soft Flex Beading Wire, .019 Diameter in Tanzanite
2x2mm Crimp Tubes
Distressed End Bar, Hammered Metal Texture Multi-Strand Connector
Magical Crimping Pliers
Cutters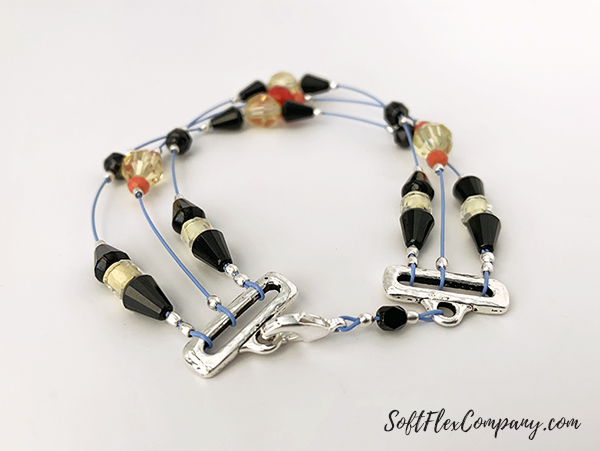 Make sure you join us on YouTube on Saturday to see Sara design a fun set of earrings to accompany her Whimsical Beadtastical Bracelet. The video premieres Saturday, February 29th at 8am, PST.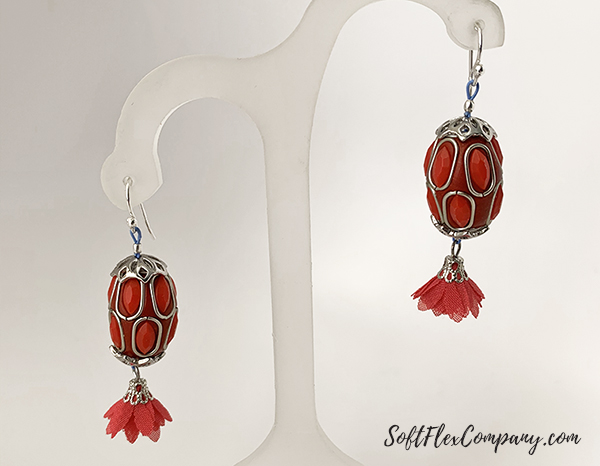 Make a Cotter Pin Chain With Soft Flex Craft Wire
James Browning is Soft Flex Company's wizardly Craft Wire guru. He is an incredible teacher His videos are easy to follow and clear. Even if you have never used Soft Flex Craft Wire, you can create the designs he makes with ease.
James made an interesting bracelet this week. This chain is, at the same time, elegant and masculine. The best of both worlds. If you follow along, you will be designing jewelry for your son, daughter, or grumpy grandfather (he will love it).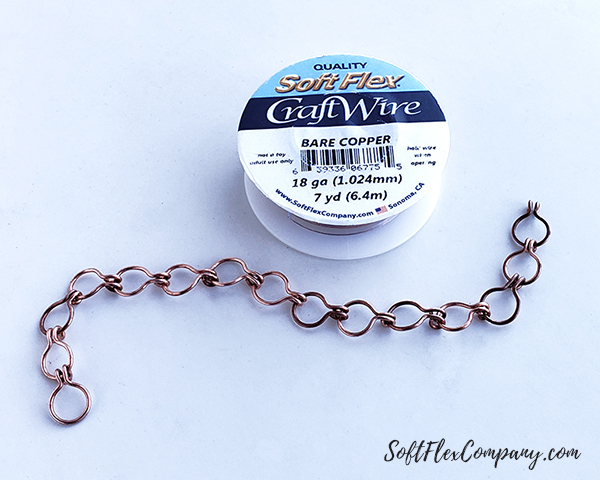 This design is called a Cotter Pin Chain. Each linking piece resembles a cotter pin before the design is finished up. You can use smaller links or larger links per personal taste. If you want to make your design uniform and each link the same size, LoopRite Looping Pliers are a great option as you can measure your loops as you go.
If you enjoyed this design and try to replicate it, make sure you share your work with us in our VIB Facebook group. James would love to see your jewelry!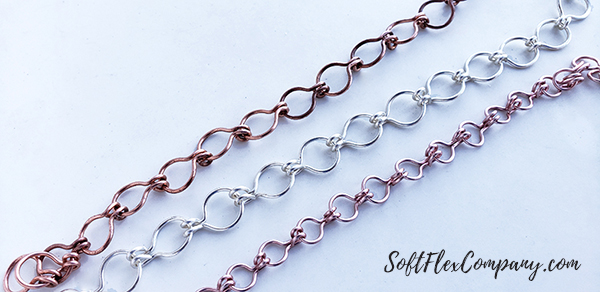 Supplies:
18ga Soft Flex Craft Wire in Bare Copper
Nylon Jaw Pliers
Bead Nipper (Cutters)
Round Nose Pliers
Chain Nose Pliers
LoopRite Looping Pliers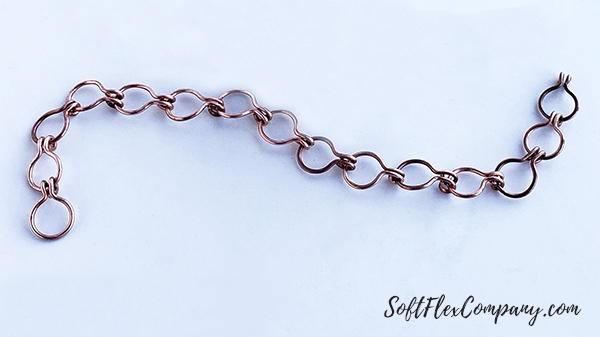 Join our Facebook group – VIB. Stay in the know. Stay up to date. From our bead shows to our video shows and sales, you can stay in touch with us. The community is full of artistic and helpful beaders and crafty people. Inspire and be inspired. Share your pictures and get the beading bug from others!
Visit the Soft Flex Company YouTube Channel!
---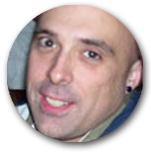 Blog contributor Thomas Soles loves Jazz Age writers and crunchy french fries. His favorite gemstones are Lapis and Pietersite. His favorite hobby is day dreaming. And his favorite mustache is Freddie Mercury's. As you can see, he has a healthy (or possibly unhealthy) sense of humor. You can write to him at Thomas@SoftFlexCompany.com