Sara is going to be on Beads Baubles And Jewels this week. She is going to be designing jewelry with seed beads and Soft Touch Beading Wire. She will also discuss crimps and demonstrate how to use Magical Crimping Pliers. If you love seed beads, you won't want to miss this episode! Check your local listings.

Join our Facebook group – VIB. VIB is a wonderful community of bead stringers, wire wrappers, and artists. There are lots of lively conversations in our group. Come tell us what you thought of this episode. If you would like more design ideas, make sure you subscribe to our YouTube channel.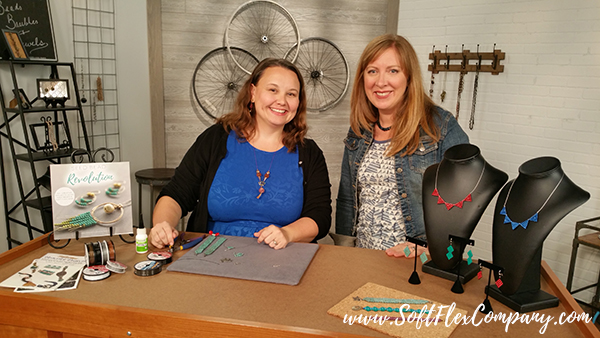 I am excited to announce that the first episode (2701) of the new season of Beads, Baubles and Jewels is starting soon. The season will start running on PBS on January 24th in some locations (check your local listings for start date and times). This is super exciting for me because I am on the very first episode of the season with a design that is an evolution from a project in Seed Bead Revolution.
In this project I use .010 Very Fine Soft Touch Beading Wire to weave SuperDuo seed beads together. I attach the ends with Soft Flex Beading Wire, 2x2mm crimp tubes and Magical Crimpers – all products from Soft Flex Company. The gorgeous clasp is from Green Girl Studios, one of my favorite component companies.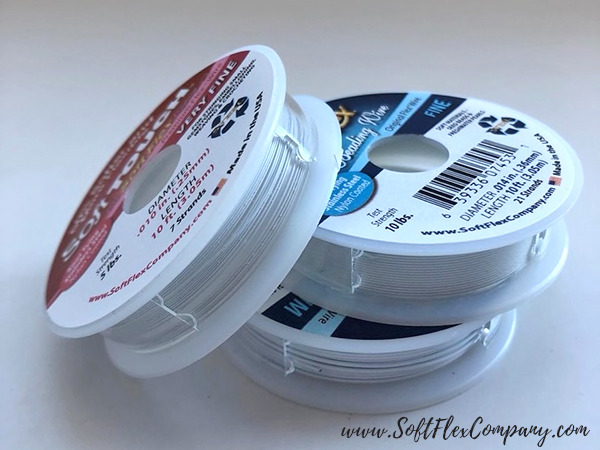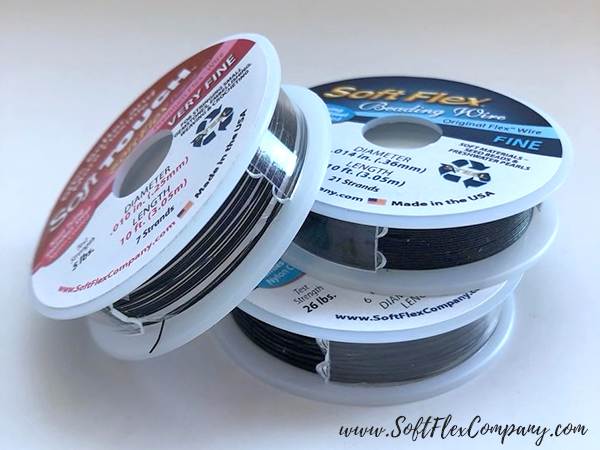 Our new Trios White Multi-Diameter Beading Wire Set and Trios Black Multi-Diameter Beading Wire Set are perfect for making the By The Sea Bracelet.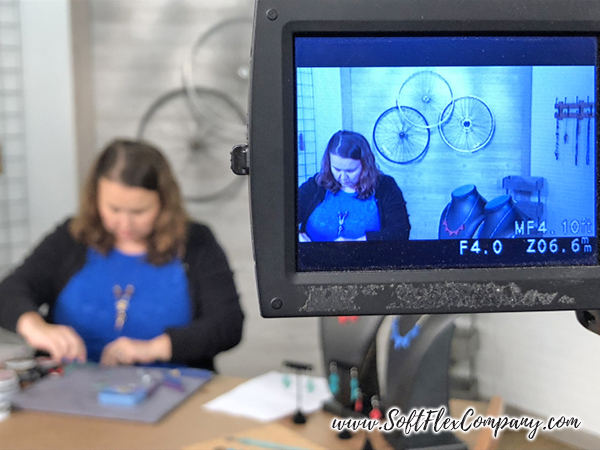 If you follow along in my jewelry making adventures, you will likely know that I had a rough time taping a segment. Well, this is the one! It was tough for a number of reasons – some of them too personal to share on a blog. But, I made it through and I am sure that they will make it look great. Most importantly, if you watch, you should learn a thing or two.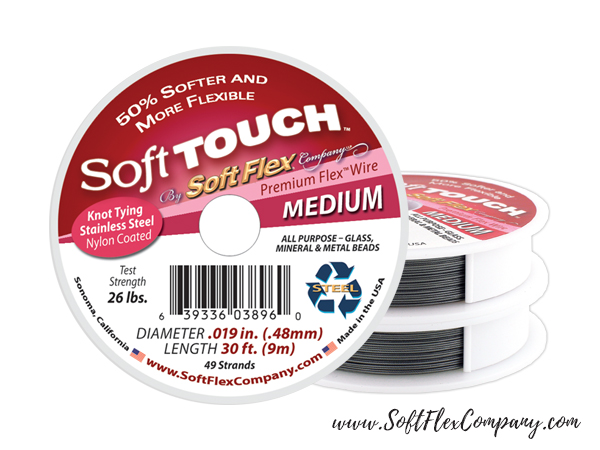 Bead weaving with Soft Touch Wire is so nice because you don't need a needle. The wire is comprised of 7 strands of stainless steel braided together and coated in a nylon coating. It is flexible and really strong. So many people don't know how great this product is…yet!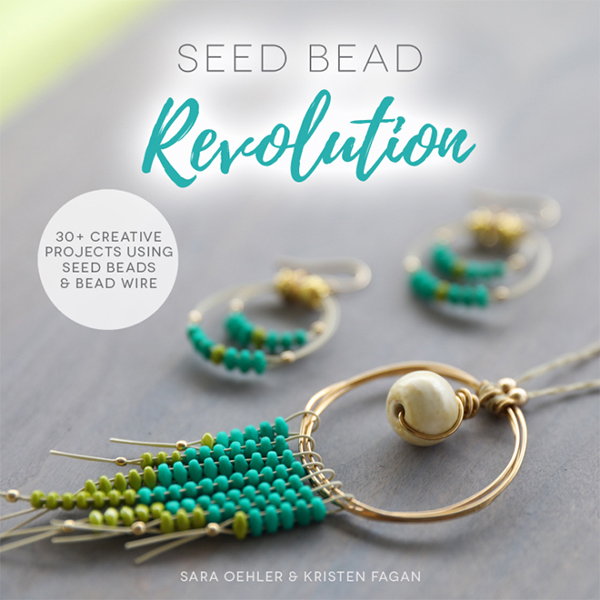 I love working with all of the innovative new seed beads – that is why I helped to write Seed Bead Revolution. They don't have to be just for intensive bead weaving projects. They can also be used in a project like this that you can do in one sitting. In the book we use SuperDuos, MiniDuos, Tilas, Half Tilas, O Beads, Quad Beads, Tri Beads and more. By using mostly simple stringing and crimping techniques, we were able to offer a wide variety of designs. You will also find a few kumihimo projects in the book too.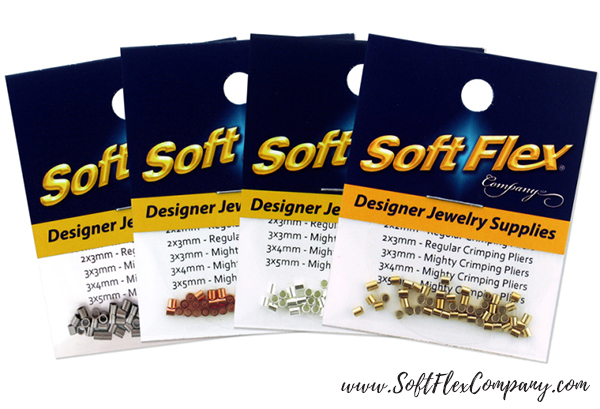 I cannot express enough the importance of good quality crimps to finish off your designs. Although small, crimps play an important role in holding a design together. It is important that crimps are seamless and thick walled. In this segment, I will show you how to use Magical Crimpers, which take a tube and make it round while compressing it down into the nylon coating. They give a very complete and professional look to the bracelet.

On this episode, you will also find a metal clay design from Tammy Honaman from FW Media. Tammy has always struck me as a fantastic teacher. I am sure her project will leave you full of new creative ideas too.

So, I invite you to check your local listings and plan to watch when Episode 2701 shows on your PBS station. I'd love to hear your feedback on the design and if you have any questions.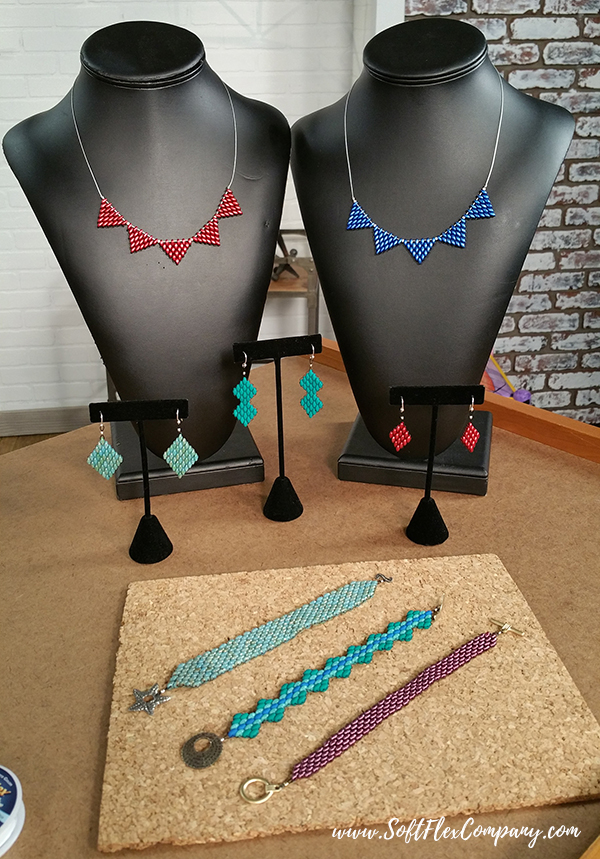 (Visit Sara's Blog here: SaraOehler.com)
Join our Facebook group – VIB. Stay in the know. Stay up to date. From our bead shows to our video shows and sales, you can stay in touch with us. The community is full of artistic and helpful beaders and crafty people. Inspire and be inspired. Share your pictures and get the beading bug from others!
Visit the Soft Flex Company YouTube Channel!
---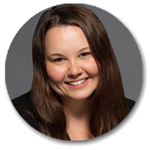 Sara Oehler (pronounced Ay-ler) is a well-known jewelry designer living in the Bay Area. Sara is the author of several beading books, including her latest title, written with Kristen Fagan, Seed Bead Revolution. She has designed and written for numerous publications including: BeadStyle, Bead&Button, Bead Trends, Stringing, Jewelry in Fashion Trends, Simply Beads, The Flow and Today's Creative Home Arts. Currently, Sara is the Sales and Marketing Manager for Soft Flex Company.
Ask Sara Bead Expert
Blog: softflexcompany.com/beading-blog
Email: Sara@SoftFlexCompany.com