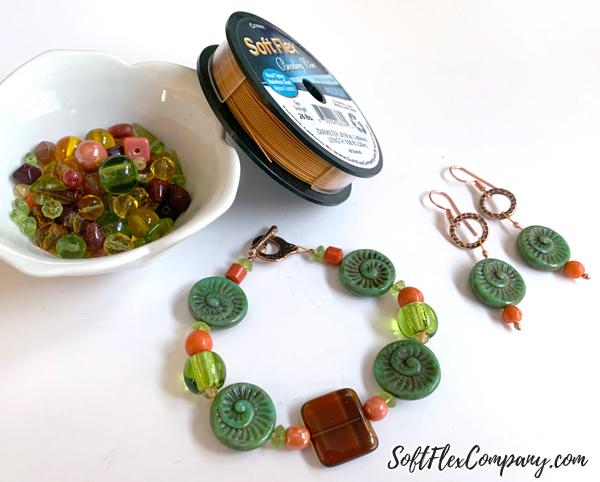 DIY Beaded Bracelet & Earrings Set in a Retro Color Palette
This week on Free Spirit Beading with Kristen Fagan, I share a simple DIY beaded bracelet and earrings tutorial. This is a great video for beginning bead stringers as it shares the basics about beading wire, creating a pattern and how to crimp.
Supplies:
Soft Flex .019/Medium Beading Wire - Citrine
Czech Glass Ammonite Spiral Beads - Jade
Czech Glass Spice Market Bead Mix
TierraCast 13mm Ring Connector - Antique Copper
TierraCast Maker's Clasp - Antique Copper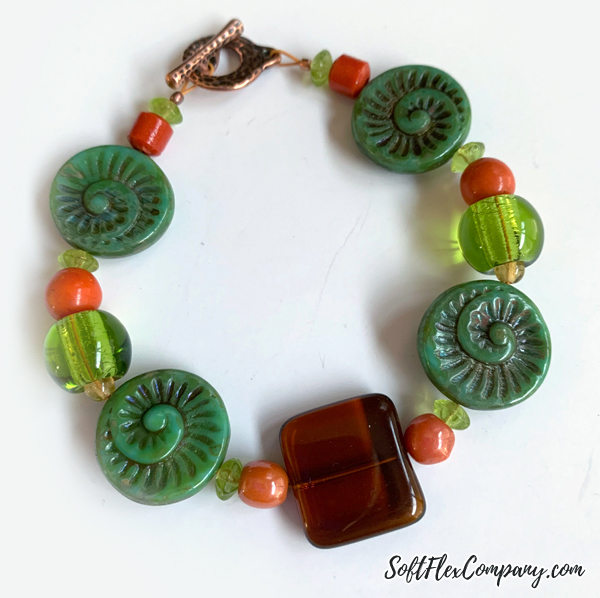 The Czech Glass Spice Market Bead Mix is full of Autumn color goodness with deep red, orange, amber brown, golden yellow and green beads - so many nice color combination ideas in one mix. This mix is a custom assortment of unique bead shapes and sizes in a Fall color way. Due to the random selection, there may or may not be exact matches of bead shapes and colors, perfect for "bead soup" and multi strand mixed bead designs!
I was drawn to the retro Mid Century Modern color palette of orange and green right from the start. The bead mix paired with Czech Glass Ammonite Spiral Beads in jade color made for a fun vintage color vibe!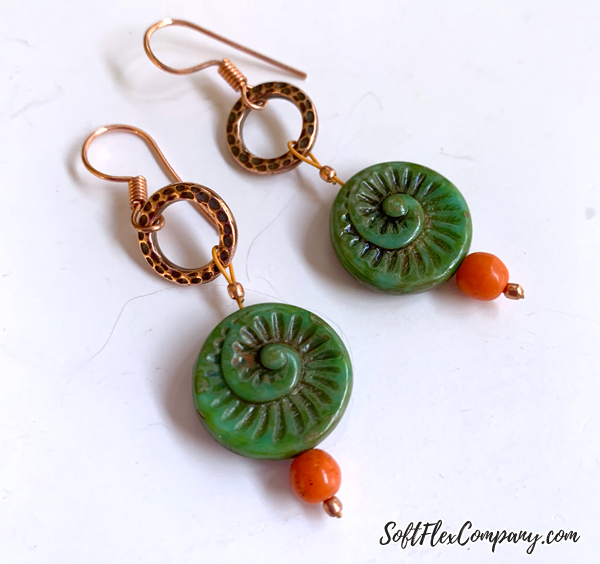 If you have not seen the Magical Crimping Pliers in action yet, this video has a nice close up tutorial of how these crimping pliers work. I think these pliers are a game changer for seasoned and beginner beaders alike! They turn a 2x2mm crimp tube into a nice rounded bead for a designer finish to your jewelry designs.
Magical Crimping Pliers were created to be used with 2x2mm crimp tubes. It is important to use good quality crimp tubes with the Magical Crimping Pliers. Soft Flex manufactures their tubes with double the wall thickness of most and they are also seamless. They are terrific for this application. A weaker walled crimp will have a hard time cinching into the nylon coating. Recommended for .019 and .024 flexible beading wire. Click for 5 Step Crimping Instructions using the Magical Crimping Pliers.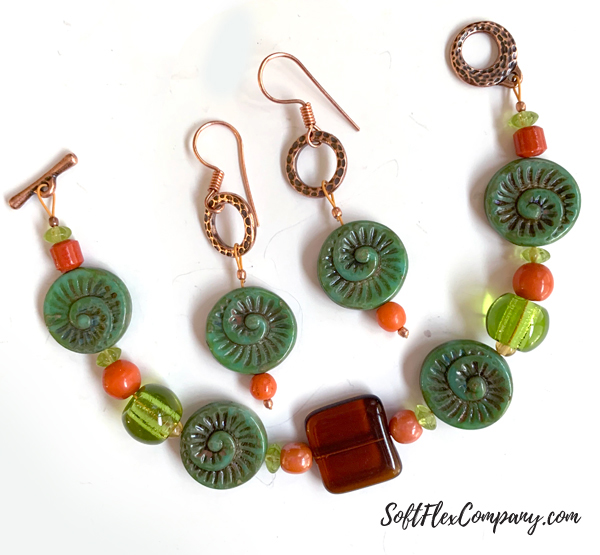 About Soft Flex Beading Wire:
Soft Flex Beading Wire is the designer's choice in bead stringing wire. It is a lead-free beading wire for designers that demand strength and durability. Constructed of either 21 or 49 micro woven stainless steel wires. It is supple enough that it can be knotted and comes in a wide variety of colors. It is available in 3 diameters: .014, .019, and .024. We recommend Soft Flex Wire for designers that want their pieces to last and eliminate the frustration of restringing.
Diameter Usage:
.014 Fine - Ideal for soft materials, seed beads and fresh water pearls. Finish with 2x2mm crimps.
.019 Medium - Ideal all purpose wire. Great with glass, mineral, and metal beads. Finish with 2x2mm crimps.
.024 Heavy - Ideal for abrasive materials, large stones, lamp work and bracelets. Finish with 2x2mm or 2x3mm crimps.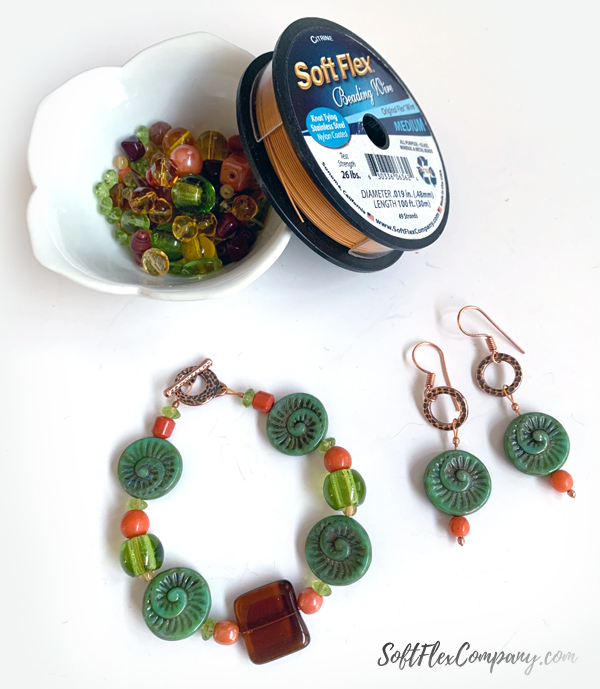 If you like this idea, you may like these other ammonite spiral bead tutorials:
String Bracelets - Make a Bracelet with Beads
Make an Adjustable Beach Necklace with Ammonite Beads & Satin Cord
Join the Fun in our Facebook Group Today! Stay in the know. Stay up to date. From our bead shows to our video shows and sales, you can stay in touch with us. The community is full of artistic and helpful beaders and crafty people. Inspire and be inspired. Share your pictures and get the beading bug from others!Visit the Soft Flex Company YouTube Channel!

---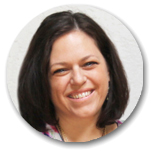 Kristen Fagan is a Website Graphic Designer and Jewelry Making Educator for Soft Flex® Company. She is the co-author of Seed Bead Revolution, an artist and creativity guide. She lives in Arizona with her husband, their two sons and two dogs. When she's not painting, drawing or beading, she enjoys reading, yoga, exploring the outdoors and traveling. Her favorite stones are Turquoise, and Quartz and she can't bead without Bead Stoppers. Contact her at Kristen@softflexcompany.com or visit her Website | Facebook | Instagram