DIY Finger Ring Bracelet Beaded Hand Chain on Soft Flex Wire
This week on Free Spirit Beading with Kristen Fagan, watch the making of a DIY ring bracelet. This was something totally new for me to try and I did it on the fly! Made with beads and components from one of our jewelry making Design Kits and Temple Link Connectors. That beautiful link connector really helps this design work.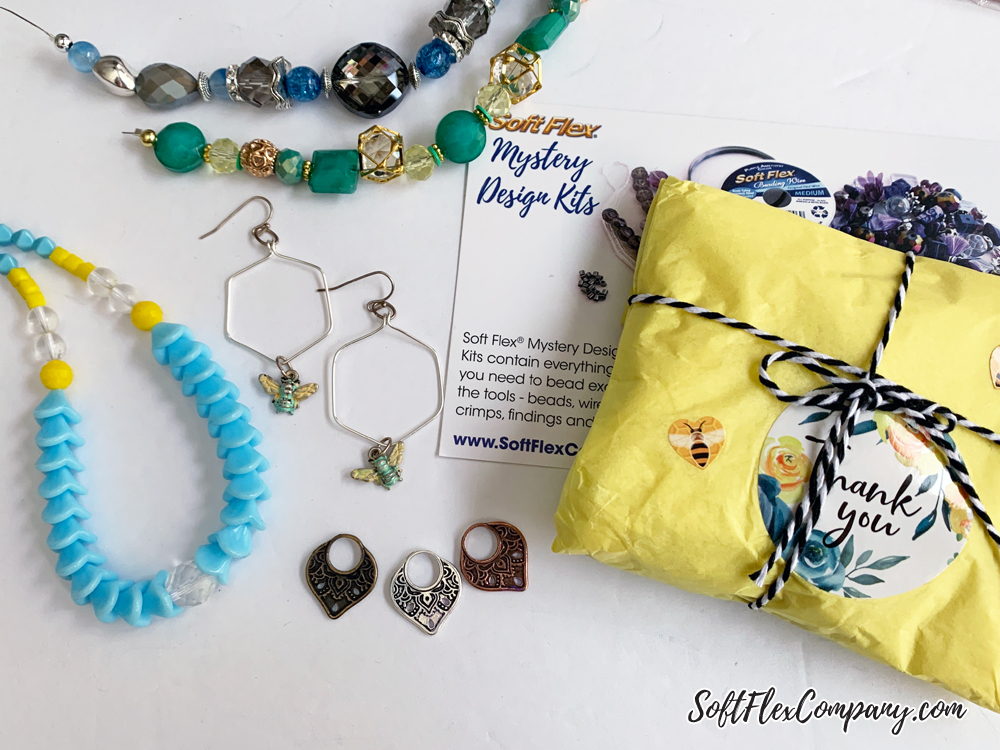 Supplies:
Soft Flex .019 Medium Beading Wire - Yellow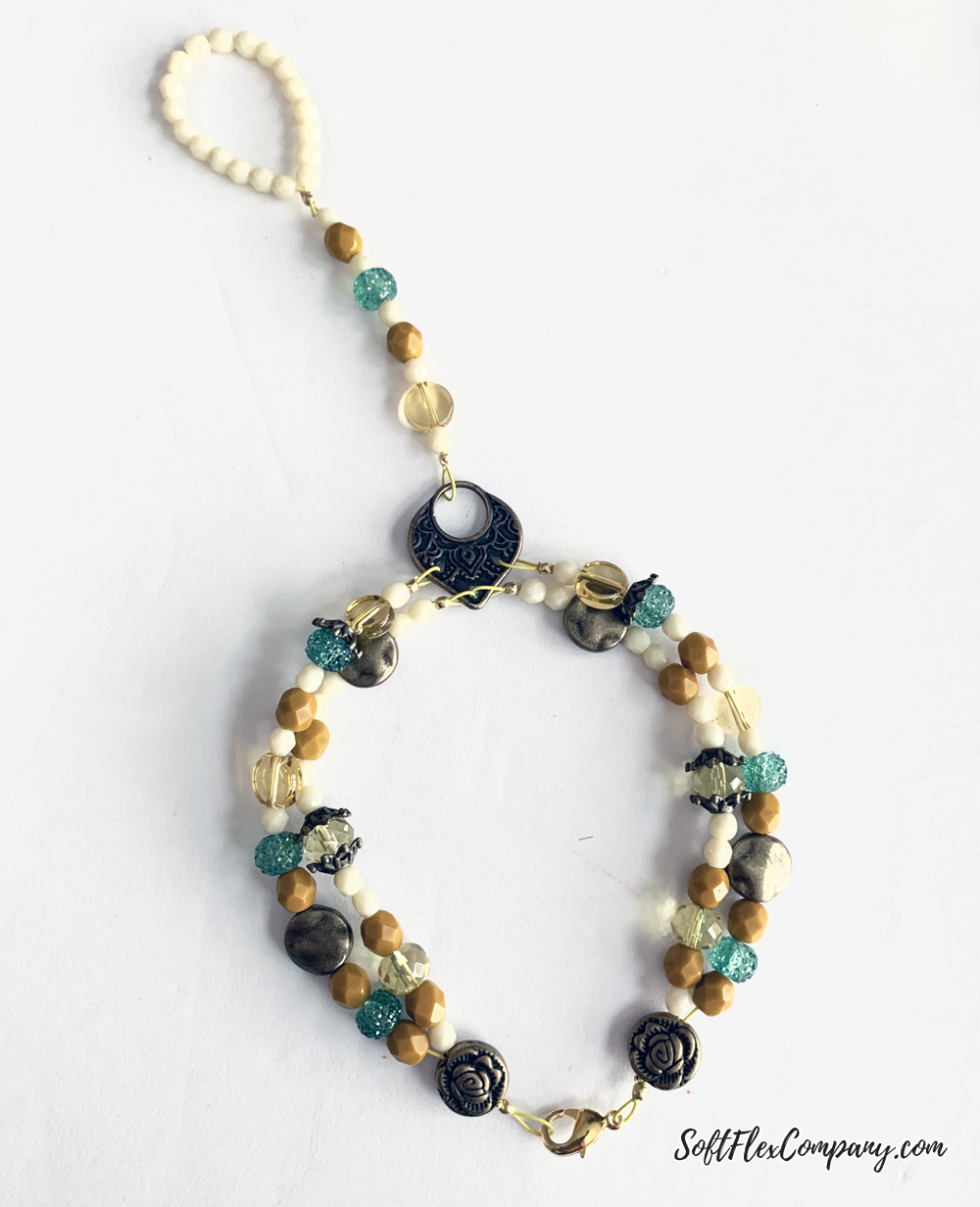 This is my first rendition of the design. Full disclosure, I did have to work on the bracelet measurements after the video as I made it a tad too big at first. And since I was restringing the bracelet end, I decided to I wanted to include that teardrop Czech glass bead on the connection strand so, I re did that too! That's what happens when I design on the fly!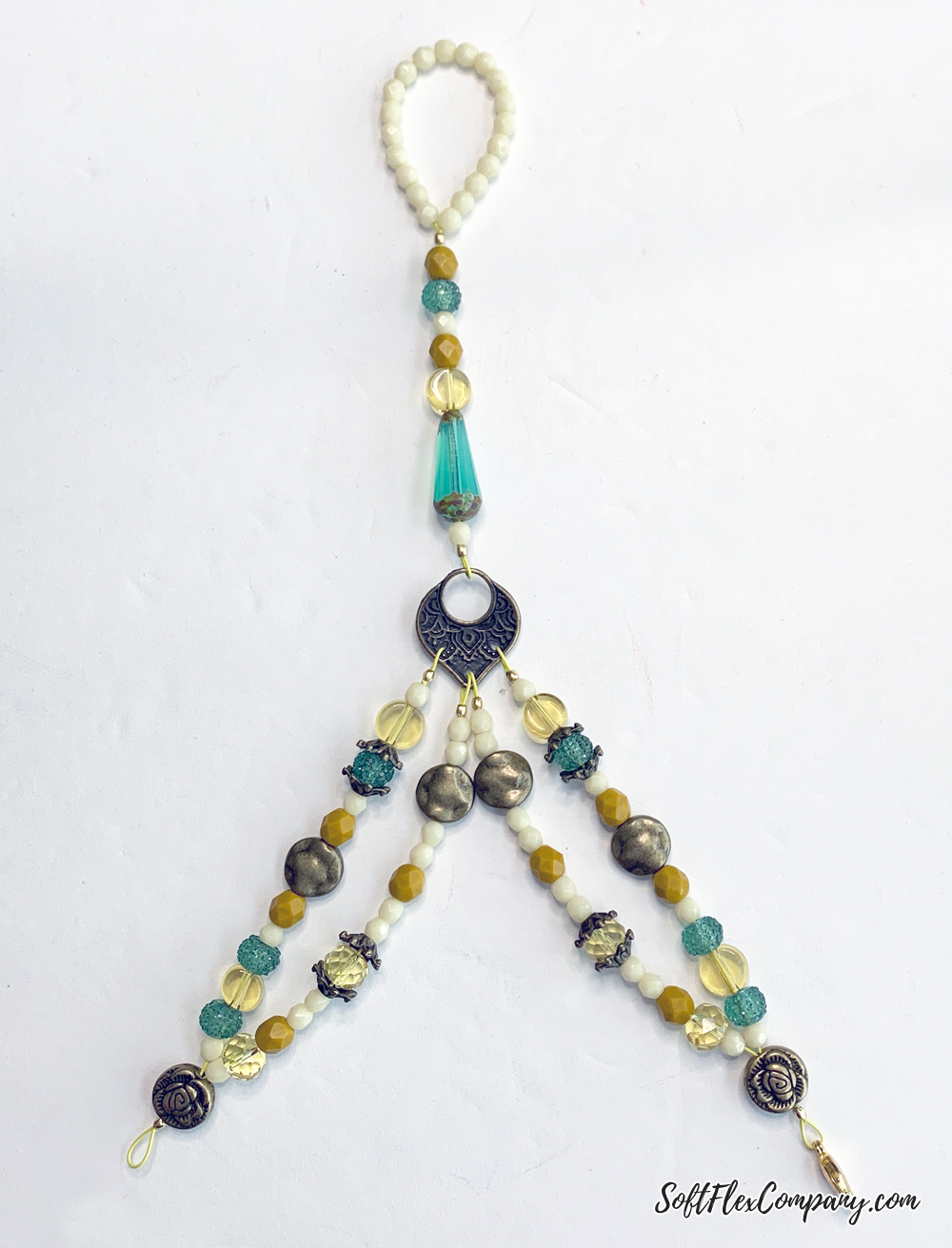 Here is the final rendition of the design. Since I has patina painted one side of the link connector, the design can be worn either way. Have a look at the two options below.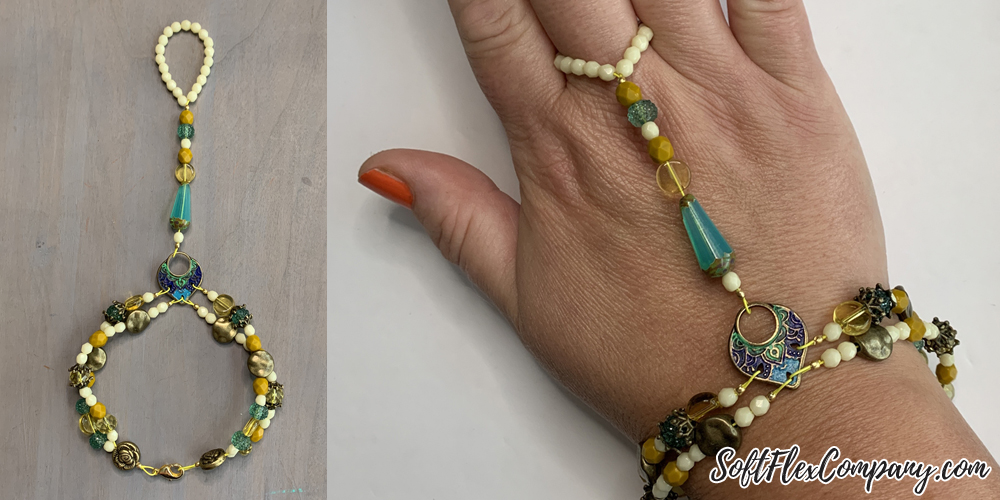 Hand chain bracelets are a piece of jewelry associated with several cultures. A hand chain consists of a bracelet that attaches to a ring via a chain, bejeweled links, or other ornate hand connector along the back of the hand. In this example, we used beads strung on Soft Flex beading wire.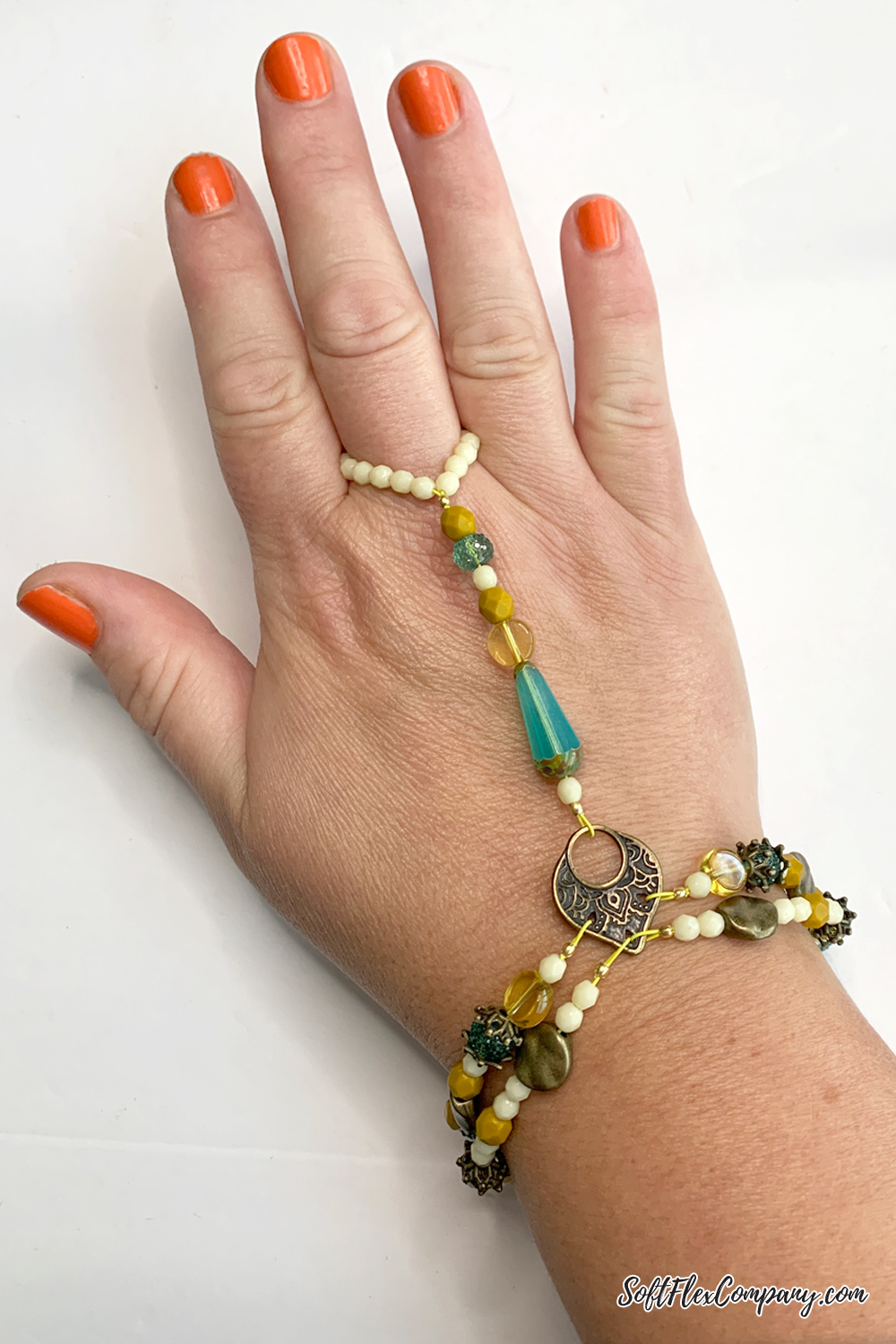 Although this beautiful Bee Kind Design Kit is sold out, we do have a similar kit with a new theme for sale every month at SoftFlexCompany.com.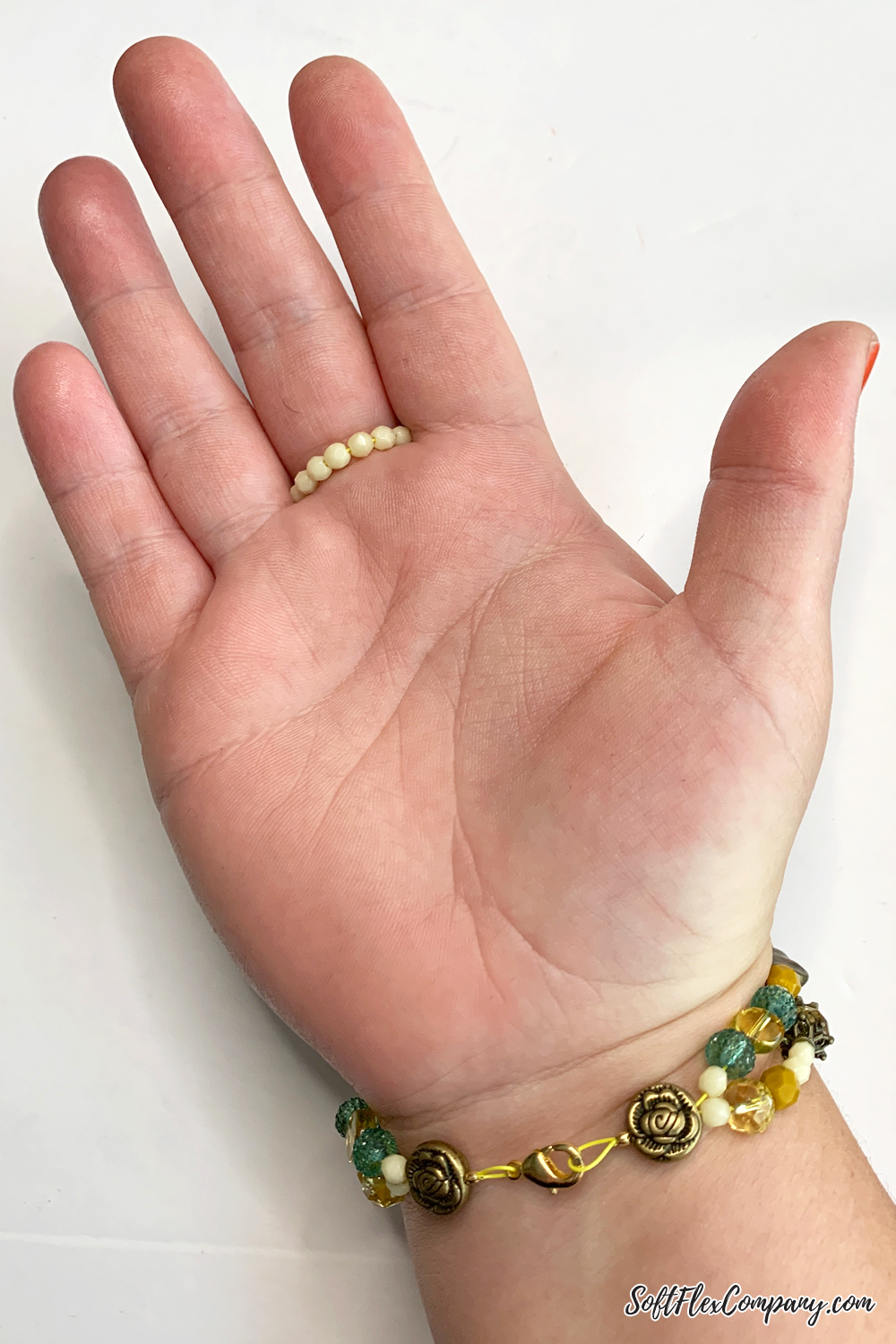 Join me live for a jewelry making tutorial on Soft Flex Company's YouTube channel or Facebook Page on Mondays.
More Jewelry Tutorials You May Enjoy!

How To Add Color To Metal Components With Patina Paint
Click to see this tutorial on YouTube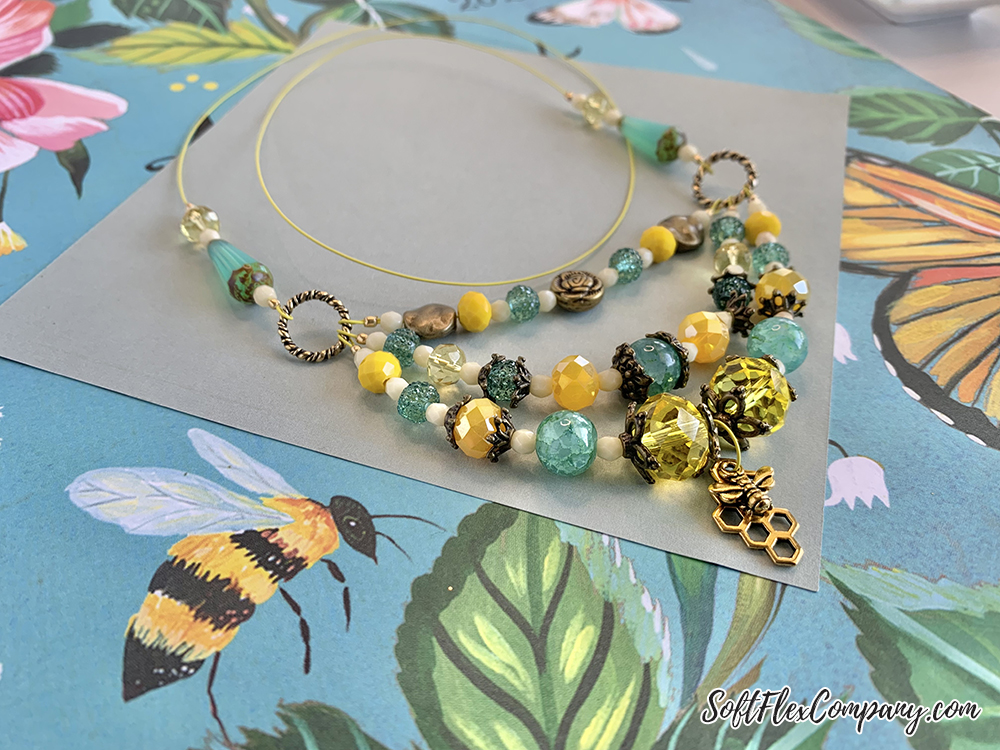 Bee Kind Beading Design Kit Reveal - Making Jewelry is Easy and Fun!
Click to see this tutorial on YouTube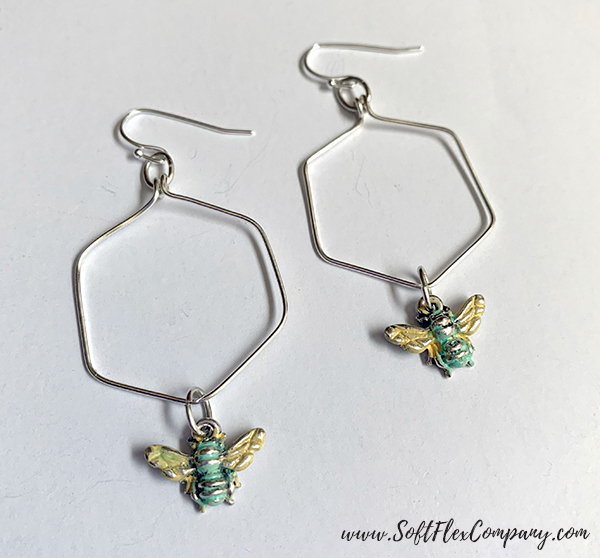 Bee-utiful Honeycomb Earrings Made On The WigJig Delphi Jig
Click to see this tutorial on YouTube
Join the Fun in our Facebook Group Today! Stay in the know. Stay up to date. From our bead shows to our video shows and sales, you can stay in touch with us. The community is full of artistic and helpful beaders and crafty people. Inspire and be inspired. Share your pictures and get the beading bug from others! Visit the Soft Flex Company YouTube Channel!

---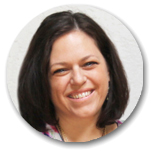 Kristen Fagan is a Website Graphic Designer and Jewelry Making Educator for Soft Flex® Company. She is the co-author of Seed Bead Revolution, an artist and creativity guide. She lives in Arizona with her husband, their two sons and two dogs. When she's not painting, drawing or beading, she enjoys reading, yoga, exploring the outdoors and traveling. Her favorite stones are Turquoise, and Quartz and she can't bead without Bead Stoppers. Contact her at Kristen@softflexcompany.com or visit her Website | Facebook | Instagram