Join us for Joyful Beading! Our daily Joyful challenges are designed to lift your mood and ignite your creative spirit. Every Joyful event we kick off is a celebration of handmade jewelry. If you are feeling blue or just in a creative slump, Joyful inspiration will fuel your imagination and help you become a better beader. We are going to share some Joyful creations from our VIB community. We are going to show you why you need to take part in Joyful Beading. You are not going to want to miss out on the fun! Let's make jewelry!

Creative slumps are no fun. Writer's block is a real menace, every creative person has experienced this. Regardless if you are a writer, beader, or a painter, there are times when the muse has retreated to the shadows and you are left wondering what you are going to make next. This is crippling if your livelihood depends on your talent. Join us for Joyful Beading and get out of your funk. If you are down, we will lift your spirits. If your imagination is having a rainy day, we will send some sunshine your way. Joyful Beading is a celebration of the stimulated mind. Get energized with our Joyful event schedule. Fire up that motivation and make jewelry with us!
Joyful Beading Challenge Calendar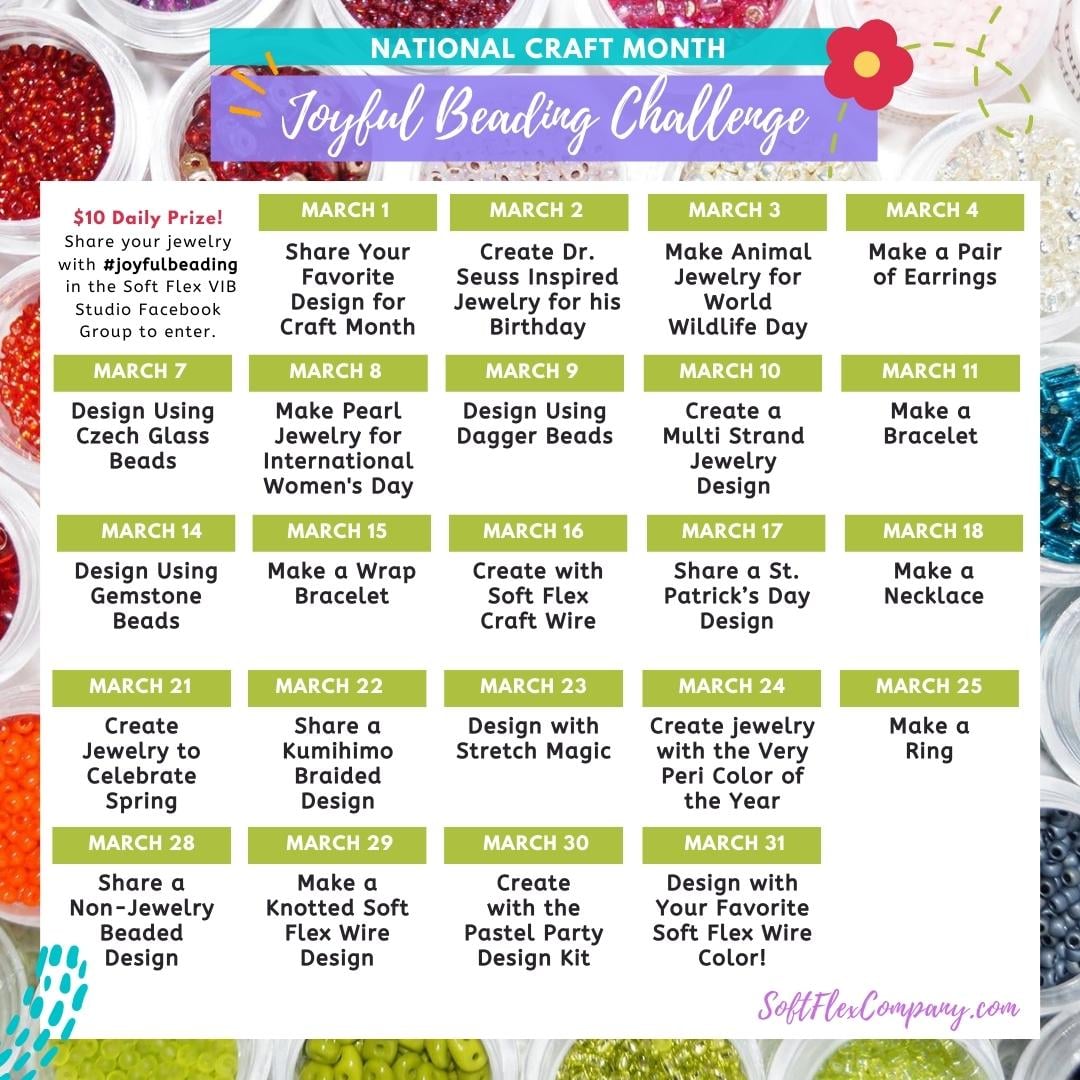 Download the Full Calendar for March - Click HERE.
Follow along on our Joyful Beading road map. Each day, we begin a new jewelry project. For instance, March 29th is 'Make a Knotted Design'. On that day, every project that is a knotted design (macrame or a pearl necklace might be fun), will be entered to win a $10 credit. Projects must be posted before midnight PST, on that date. If you post a kit project on a different date and it is not applicable to that date's project, you will not be entered to win. Make sure every project you post has this hashtag - #joyfulbeading. If you do not include the hashtag, we may overlook your entry.
Find Creative Inspiration And Motivation In Our Joyful Beading Challenges
What Is Joyful Beading?
We launched Joyful Beading during the early days of COVID. Our lives were uprooted in an instant. Normalcy was distancing and staying home. Essentials became scarce and we had to struggle to find foods and toiletries. It weighed on all of us. There was so much uncertainty. We saw people in our Facebook community struggling to make jewelry, struggling to stay inspired, and struggling to beat the blues. Joyful Beading was designed to give everybody a communal challenge. We tasked our friends with making a piece of jewelry each day. Each challenge was a theme - Make a Necklace, Design With Blue, Design A Holiday Bracelet - etc. Our community rallied and each day our group was full of stunning jewelry posts. We were astounded at how creative everybody was. It was hard not to be inspired. Do you need a lift? Join us for a Joyful celebration!
Joyful Beading is a calendar of challenges. Each day we explore a theme and ask our community to create jewelry based on that theme. Participants are entered into a drawing by simply posting their jewelry and a hashtag. Every piece of jewelry is an entry. Jewelry can be collected on one photo or posted on single photos. Every unique piece of jewelry that matches the theme of the day qualifies. If you would like to play along, post your themed jewelry in our Facebook VIB group. Hashtag your post with this - #joyfulbeading. You have a chance to win every day! What are you waiting for?
Learn a new technique or wow everybody with your favorite necklace. VIB is an inclusive group. We foster an atmosphere of uplifting thoughts and creative exploration. You do not need to be a professional. All skill levels are welcome to join the fun. You can be a wallflower and watch other artists post their work. Or, you can participate and post your own jewelry. If you want advice, you can ask for help or get gentle critiques on your finished jewelry. This community is full of talented beaders that love to offer assistance. Learn to be a better beader or just get inspired to elevate your art.
What Tools Will You Need?
Are you a beginner? Do you need to start to a beading toolkit? Crimping pliers and cutters are must haves. If you do not own any other tools for beading, make sure you have these on hand. A pair of crimping pliers will ensure that your finished designs are secure and aesthetically pleasing. Cutters will allow you to get a nice cut. Don't settle for scissors or regular pliers to smash your crimps.
Soft Flex Bead Stringing Starter Kit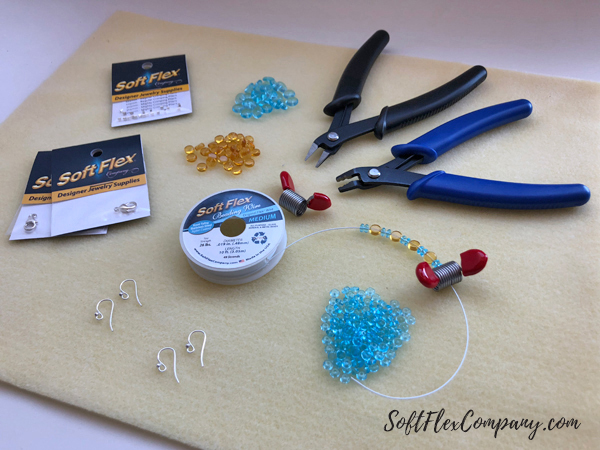 A perfect kit for anyone to get started in beading and jewelry-making. This kit is exactly what you need to make your own DIY necklaces and bracelets.
This Bead Stringing Starter Kit includes a Bead Mat, 2 red tip Bead Stoppers, Regular Crimping Pliers, Bead Nippers, 20 count package of 2x2mm Crimp Tubes, Ear Wires, Lobster Clasps, a 10ft spool of Soft Flex .019 Medium Beading Wire in your choice of color and a FREE package of Beads. (Bead colors vary and will be based on your wire color choice).
A starter kit is the perfect way to get all of the tools and wire you need in a single package. If you are just looking for the fundamentals of bead stringing, you will need to make sure you have a pair of regular crimping pliers and a pair of bead nippers. Those two tools are going to tackle a wide variety of jewelry making projects and if you cannot afford to get anything else - those are the must haves.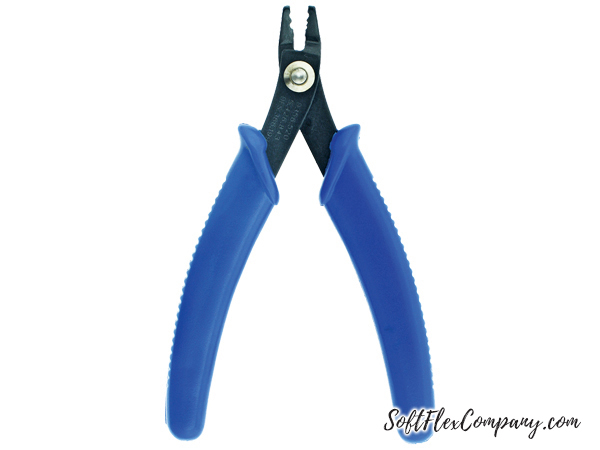 Crimping pliers are a must if you want to finish your jewelry like a professional. Once you master your crimping pliers, every crimp is uniform and secure. Trying to smash your crimps with a pair of regular pair of pliers means your crimps will be irregular and prone to slipping. Crimping pliers allow for your design to be secure with a crimp bead that looks and feels smooth.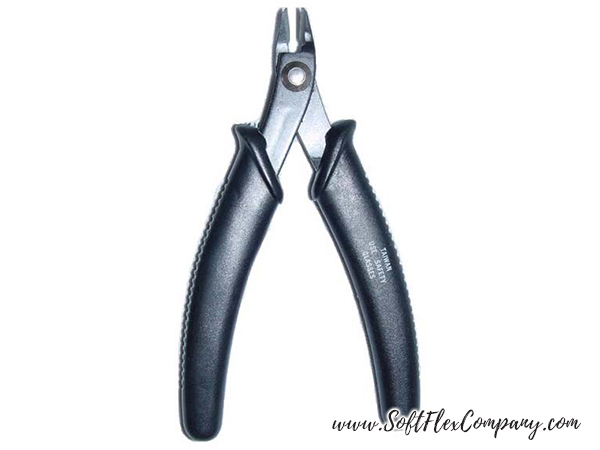 These bead nippers are wonderful for a beginner. These are cost effective for someone who does not do a lot of cutting. They are not intended to be used for anything but cord and soft wire. Once you start designing more jewelry and cutting more wire, you will find that you may need to replace your nippers as the blades dull over time.
Daily "Joyful Beading" Challenges
The lovely community of beaders and artists that are part of our VIB Facebook group made some incredible jewelry. Every day, we got to see some exciting new jewelry creations. For those that participated, they also got to bask in the warm glow of happy comments. Joyful beading is infectious. It was not hard to get inspired by the stunning necklaces and earrings. So many interesting and fun techniques were posted. We cannot wait to see what this month holds in store for us.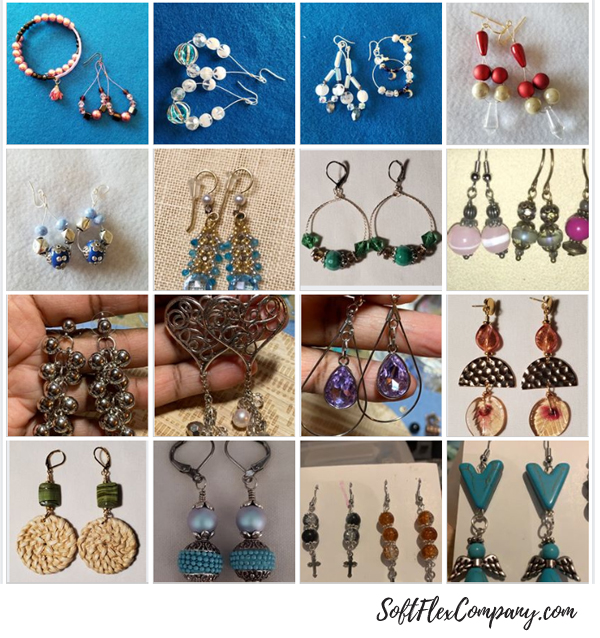 Each day, we choose a winner. Every challenge is a chance to win a ten dollar credit on our site. We do not select winners based on skill. You can be a beginner beader and win. You can enter to win every day. We take all of the names of the eligible participants each day and load them into a spreadsheet. Each day we use a random number generator to find our winner. If your name is on the 51st line of our sheet and the number generator selects that number, you win! There is no skill involved. All entrants are on equal footing. This is a great time to show off your jewelry designs, even if you are not an experienced jewelry maker. You will find so many wonderful people and helpful tips on our VIB group. Join us and let us see your handcrafted jewelry!
Do you want to play along? Each day, feel free to create as many jewelry pieces as you like. If they are part of the daily challenge, each piece of jewelry will be counted as an entry. You can post all of your jewelry, to be entered, in a single photo. Or you can post multiple photos of your work. You can post as many times as you like. Every piece of jewelry applicable to the daily challenge will be noted as an entry on our daily spreadsheet.
Finished Joyful Beading Designs From Our VIB Community
Look at some of the amazing jewelry our community has been posting. Employees Sara and Kristen love to take part too. But don't worry, we do not consider their jewelry when we are selecting a daily winner! Everybody is a winner, but the winning credits will only go to our VIB members that participate.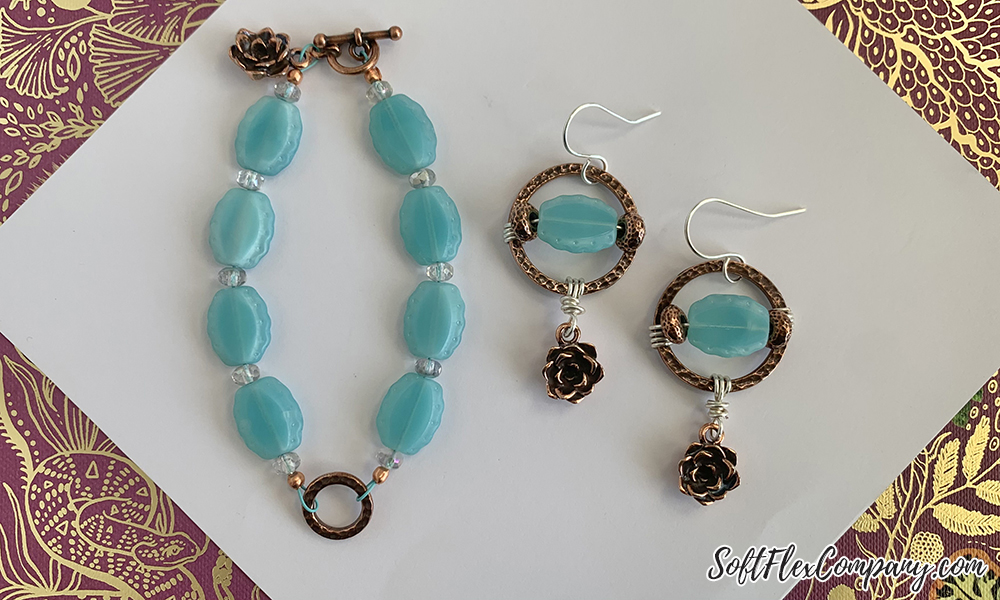 Designed by Soft Flex Company Employee Kristen Fagan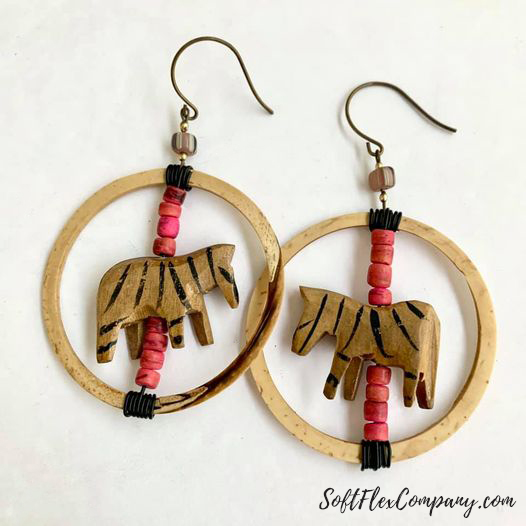 Designed by Soft Flex VIB Studio Member: Carey Marshall Leimbach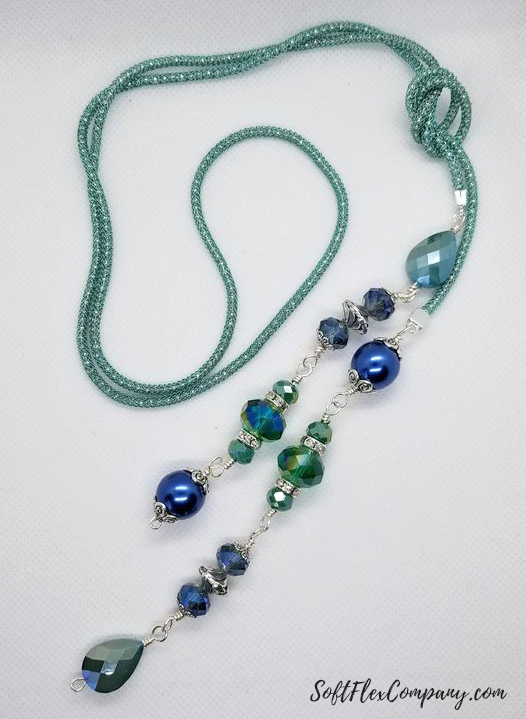 Designed by Soft Flex VIB Studio Member: Colleen Marie Sinkewicz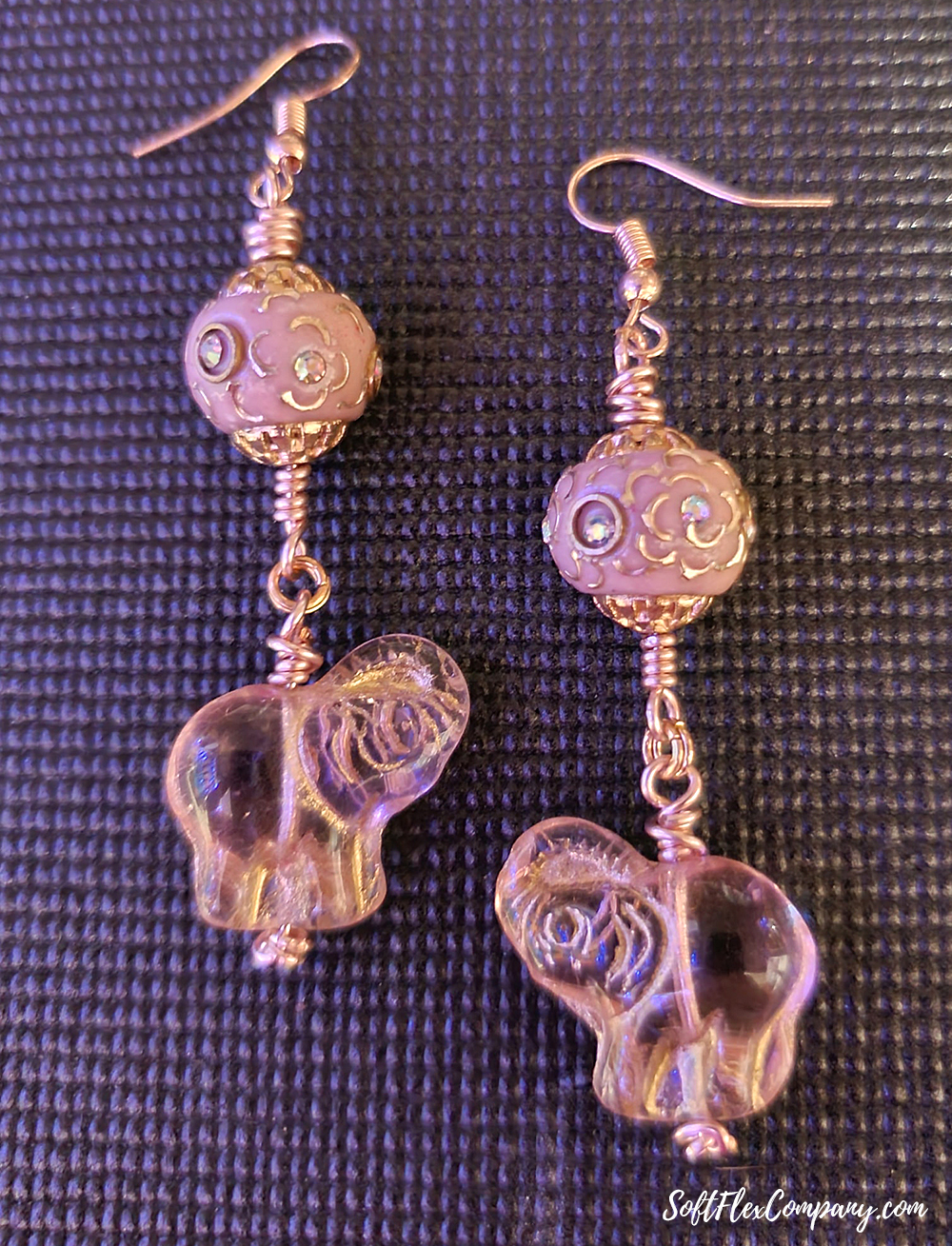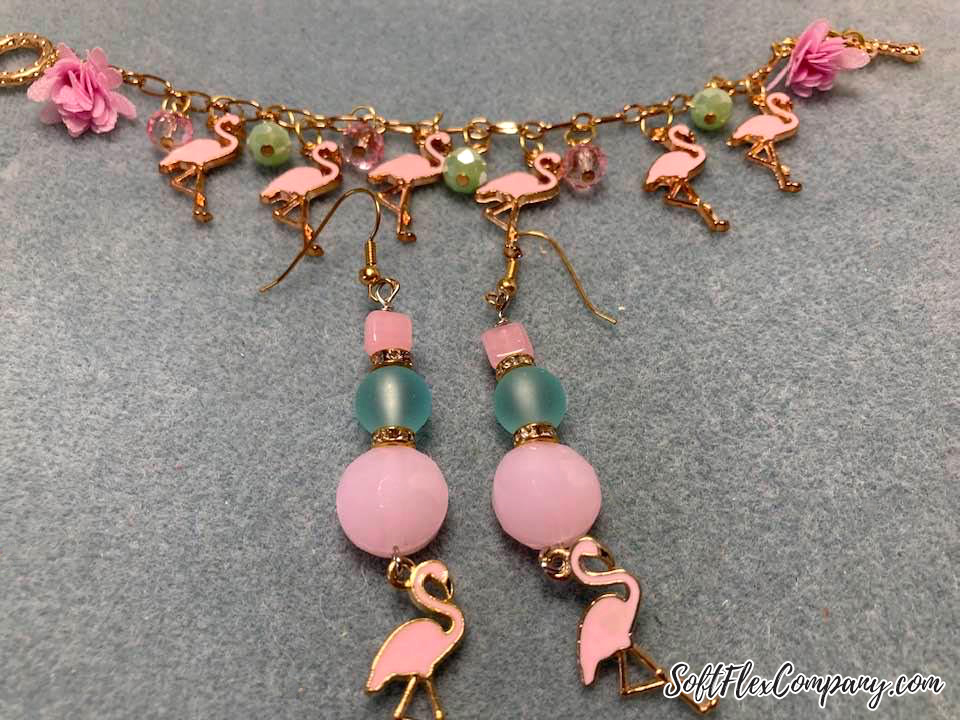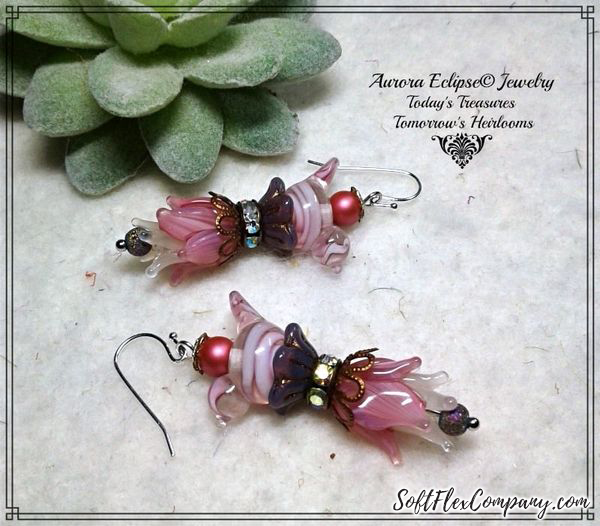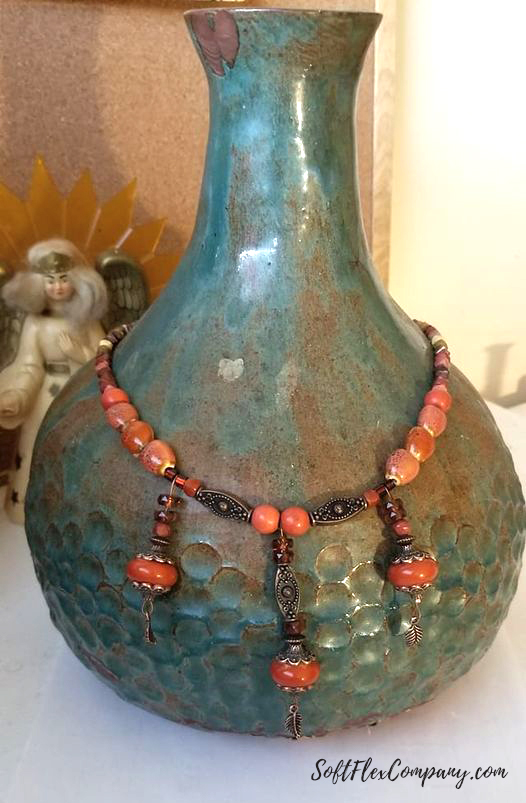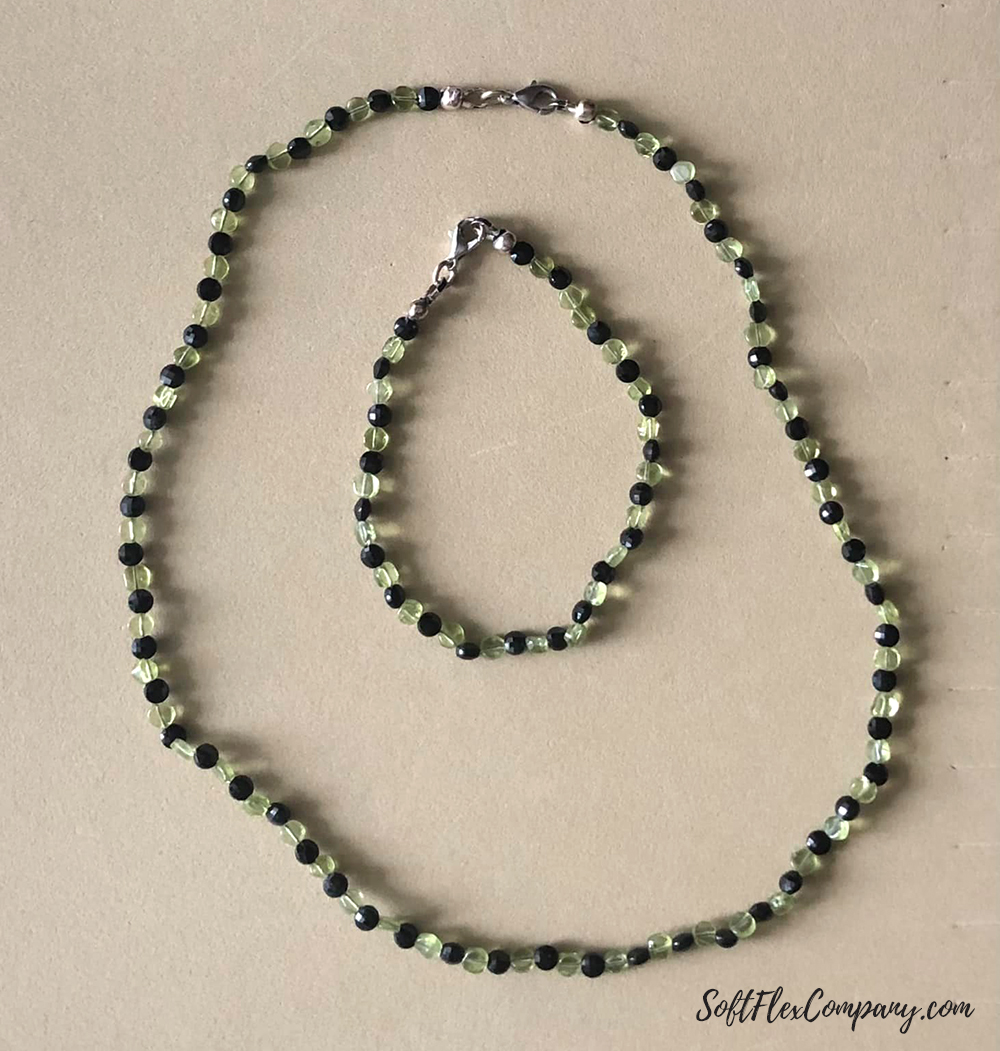 See more of her designs on her Ebay page.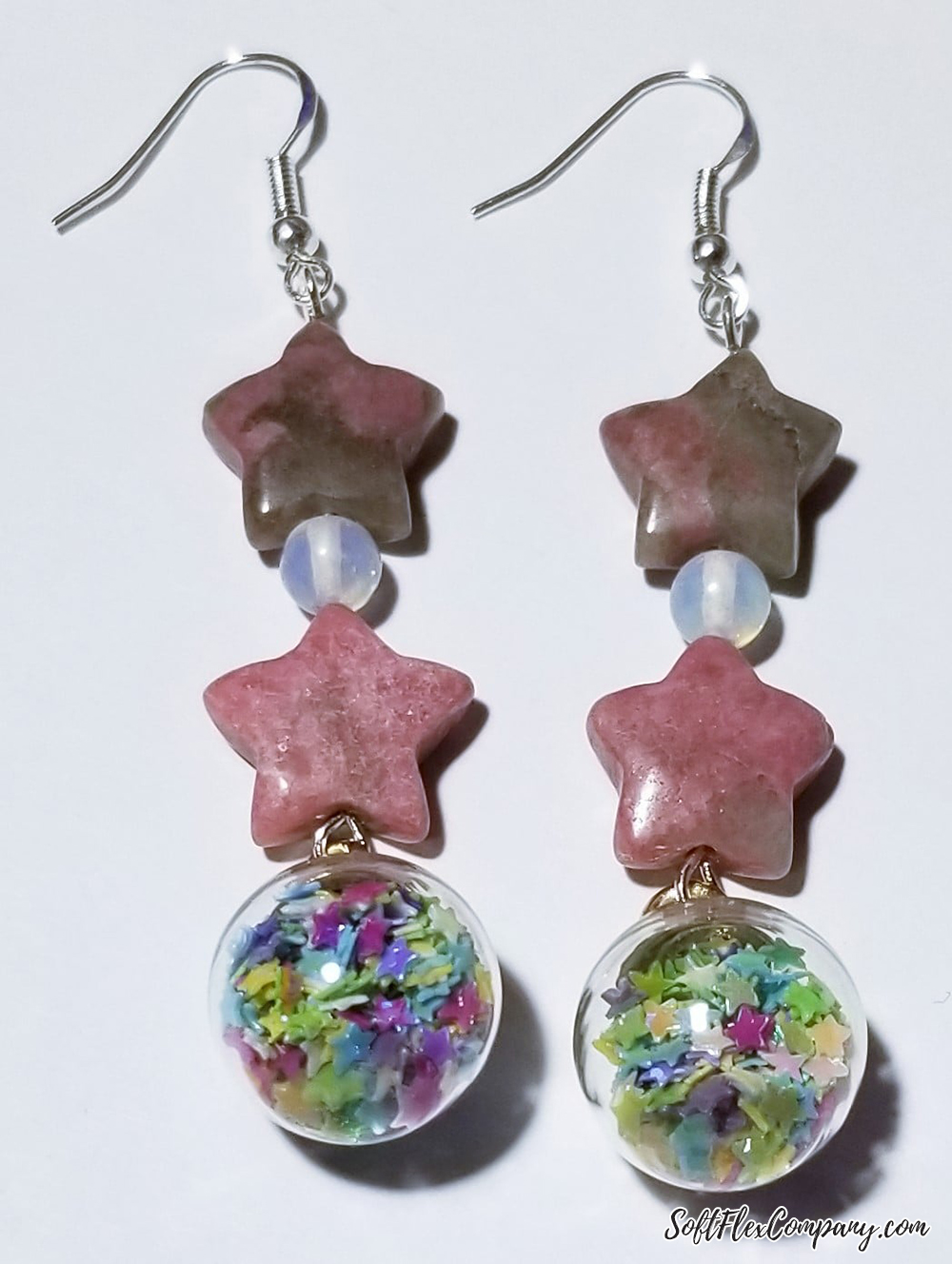 Designed by Soft Flex VIB Studio Member: Stacy Grano Meissner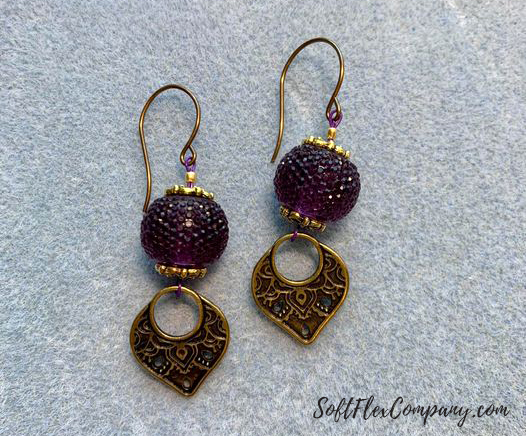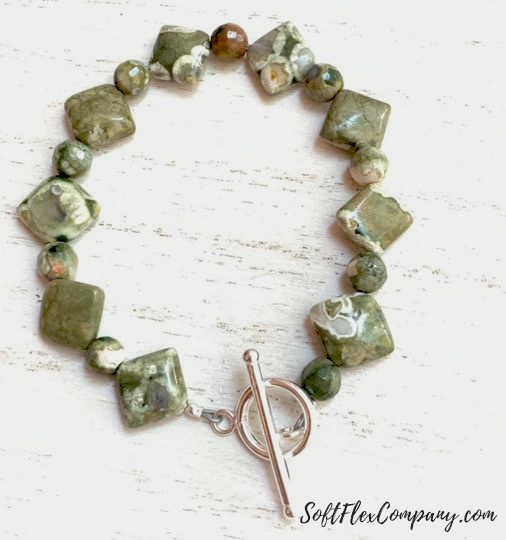 Designed by Soft Flex VIB Studio Member: Terry Murphy Matuszyk
See more of her designs on her Facebook Page and Etsy Page.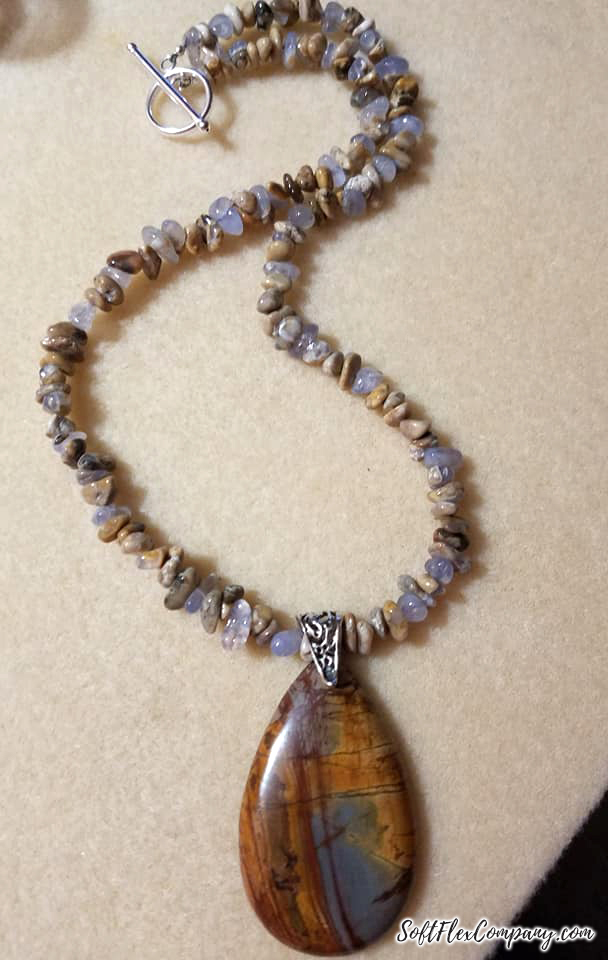 Join our Facebook group – VIB. Stay in the know. Stay up to date. From our bead shows to our video shows and sales, you can stay in touch with us. The community is full of artistic and helpful beaders and crafty people. Inspire and be inspired. Share your pictures and get the beading bug from others!
Visit the Soft Flex Company YouTube Channel!
---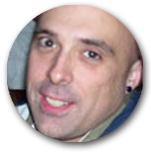 Blog contributor Thomas Soles loves Jazz Age writers and crunchy french fries. His favorite gemstones are Lapis and Pietersite. His favorite hobby is day dreaming. And his favorite mustache is Freddie Mercury's. As you can see, he has a healthy (or possibly unhealthy) sense of humor. You can write to him at [email protected]