It's Kit Day! If you could see me, you would have a good chuckle. I tend to broadcast Kit Day with that same noodle armed, "YAAAAYY!" that Kermit does when he is exuberantly excited. If you have joined us for Kit Day in the past, you might be doing that same awkward celebratory dance. If this is your first time, buckle up and join us for a monster day of creative expression. Kit Day is a Soft Flex Company holiday. It is a day full of artistic energy. Today we are revealing the contents of our Happy Owl-Leen Design Kit live on Facebook and YouTube. We are showing off gorgeous finished designs from our Purple Petals Design Kit (Sold Out). And we are announcing our newest kit - the Woodland Walk Design Kit. Purple Petals is flower power! Let the possibilities blossom and let's make some jewelry!
Don't miss out on our mystery themed design kits. Each month we release a new themed mix of beads, beading wire, and findings. The theme might be a holiday, celebrating powerful women, a visit to an exotic location, and more. Every month is a surprising assortment of unique and exclusive goodies. Each themed jewelry making kit comes complete with everything you need to make a bunch of handcrafted jewelry. All you need are crimping pliers and cutters. We put a lot of love and creativity into every kit. We want to transport you to a new world or put you in a creative mindset. Our design kits are perfect gifts for beaders of all skill levels. They are great for sharing with children. Teach your child how to count and recognize patterns as you string their first jewelry with them.
We are looking at Purple Petals designs from Soft Flex jewelry designers Sara Oehler, and Kristen Fagan. Nealay Patel from SilverSilk showed us how he envisioned jewelry from the kit. Members of our VIB community, and YouTube creators shared their work. The Purple Petals Design Kit (Sold Out) was our love of lavender and mystical purple tones. We think Mother Nature knows best when she blows a gentle breeze and shimmy shakes the fields of flowers. We have an unboxing and jewelry demonstration video from YouTuber Aleshia Beadifulnights. We check out Randee from Thunderhorse Descendant and see what she made with our kit. We have an incredible gallery of jewelry from Members of our VIB group. Our VIB members are designers, crafters, and beginners. VIB is a collective of people that love to create and learn. If you want to learn a new technique, this is the group for you! If you want to be inspired or inspire others, you are going to cherish this community!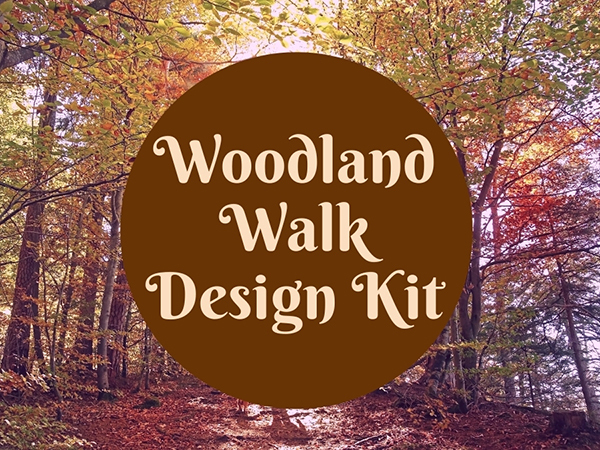 Slender trees are cathedral spires in the autumn wilderness. In the heart of the darkening forest, there is quiet contemplation. The verdant life of summer has faded and the woods are a sleepy hollow. Fallen leaves and twigs creak and snap with a visitor's footfalls. Every step is a beat in a crunching rhythm that echoes across the empty thicket. The flora is dressed in somber fall splendor. An audience of woodland animals watch the stranger make headway through their kingdom. They focus on the guest with watchful eyes as they carry food to their nests and stores. Let this meditative walk inspire visionary designs. Stimulate your creativity with the fertile blessing of nature.
Sara will be doing a live broadcast on the Soft Flex Facebook page and YouTube Page, with the Woodland Walk Design Kit, on Wednesday, October 27th at 3pm (PT).
If you'd like to join us in the design challenge next month, buy this kit and challenge yourself to try something new and unexpected. If you are new to beading, this kit comes with findings, beads, wire, and surprises.
Our kits are great for skill building. We want our kits to feel challenging. We want them to be accessible for beginners and advanced designers alike, but we love to throw in elements that may seem difficult to test our beaders skills and make them think out of the box. We think jewelry is great when it is easy. But when you really have to engage your mind and process your materials and tools, we think that your jewelry has the potential to be life changing.
Our kits may be inspired by a colorway or theme, but they are meant to be creative interpretations. Imagination and innovation do not follow the rules. Expect the unexpected.
Supplies are very limited. Don't miss out!
Finished Jewelry Designs From Our Woodland Walk Design Kit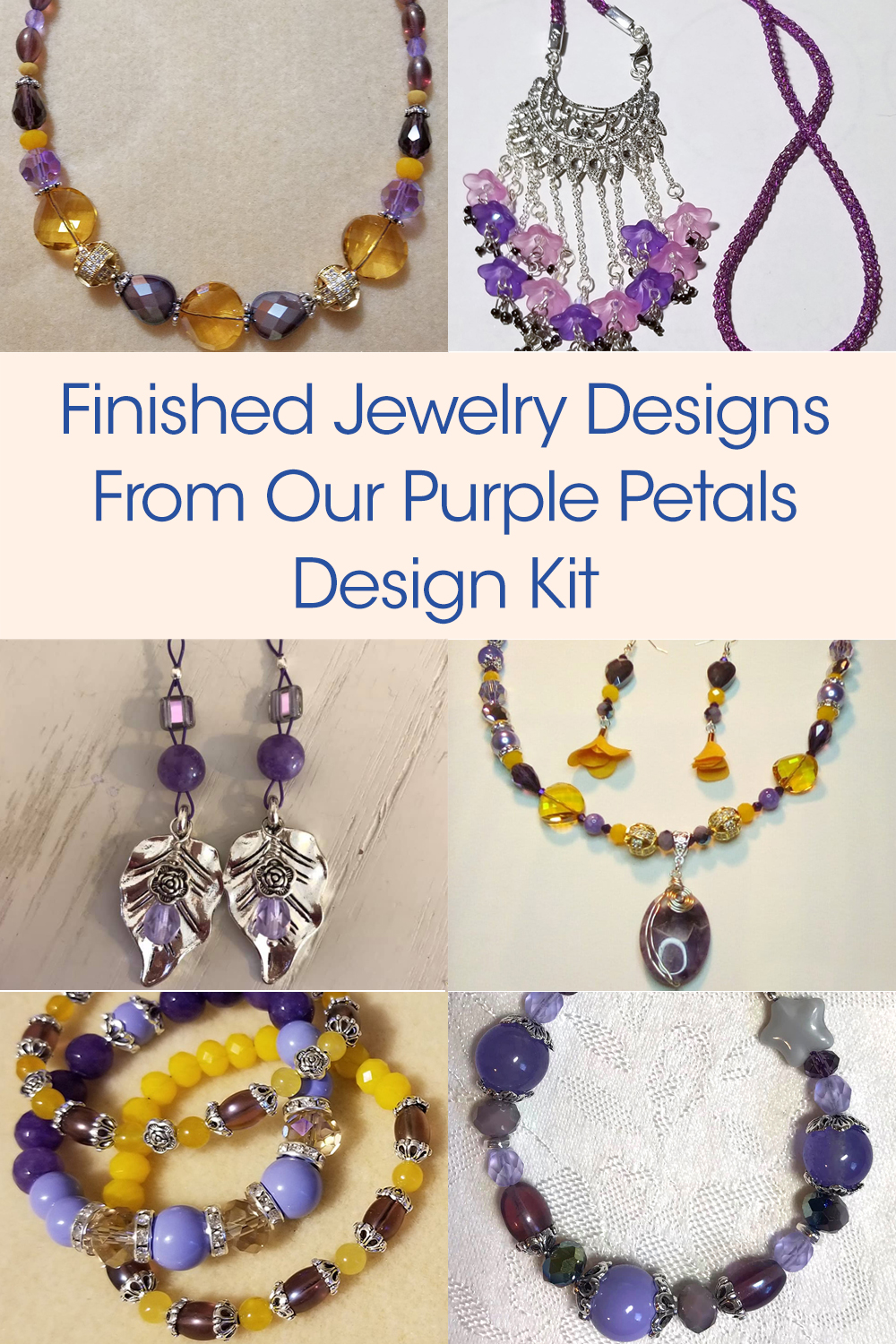 Join Us For Our Trick Or Treat Jewelry Making Party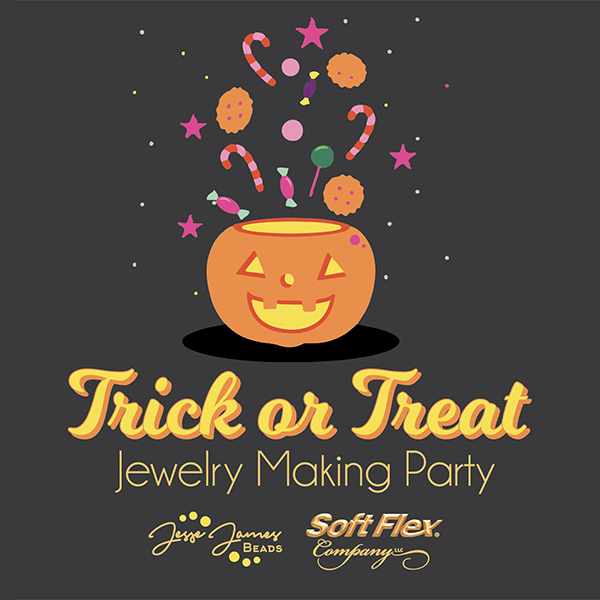 4 projects, 4 designers, 2 nights, 1 fun filled online event! Join us October 21st and 22nd! Grab the supply kit here and get the bead kit from Jesse James Beads.
Before the eve of Halloween is here, Soft Flex Company and Jesse James Beads are teaming up to host a hair-raising Trick-or-Treat Party. Satisfy your sweet tooth and go door to door to meet devilish designers. Knock on Jesse James Bead's portal and discover a delightfully dark kit full of bloodcurdling beads. Ring Soft Flex Company's doorbell and behold a beastly batch of beading supplies (findings and wire). This eerie 2-night event runs October 21st and 22nd with 4 designers offering their best tips, tricks and projects. A cackling collection of jewelry creators invite you to their haunted homes. Design a bone-chilling bracelet or enchanted earrings. If you have purchased a kit from each company, you will be granted exclusive access to an after event full of lively apparitions and more bead talk. Do you dare join us? We welcome all mortals and eager souls. Join a crew of phantasms and poltergeists for a creepy crawly time!
Important Dates:
10/13 - Kit Purchase Deadline
10/14 - Kit Ship Date
10/21 - Trick-or-Treat Party Classes, Night 1
10/22 - Trick-or-Treat Party Classes, Night 2
10/22 - Trick-or-Treat After Party with Wine Tasting!
Note: This is a supply kit for a special event. This kit does not contain beads. Please be sure to purchase the matching bead kit from Jesse James Beads to play along!
Supplies are very limited. Don't miss out!
Sara Oehler And Nealay Patel Designs
Kit Day! We love this special day. Kit Day lands on the last Wednesday of each month. We unbox our most recent kit, announce a new kit, and post a blog of finished designs from a previous kit. It is a day full of energy. Sara shows us how to make jewelry live. Members of our VIB community post their wonderful designs on our group. You are sure to feel the buzz. If you love jewelry this is a day full of easy instruction and creativity. This Kit Day, Nealay joined Sara. Sara normally unboxes our kits by herself, but a beading party is always better! Both Nealay and Sara opened their individual kits and created an impromptu piece of jewelry. Have some fun and join us for a jewelry making demonstration!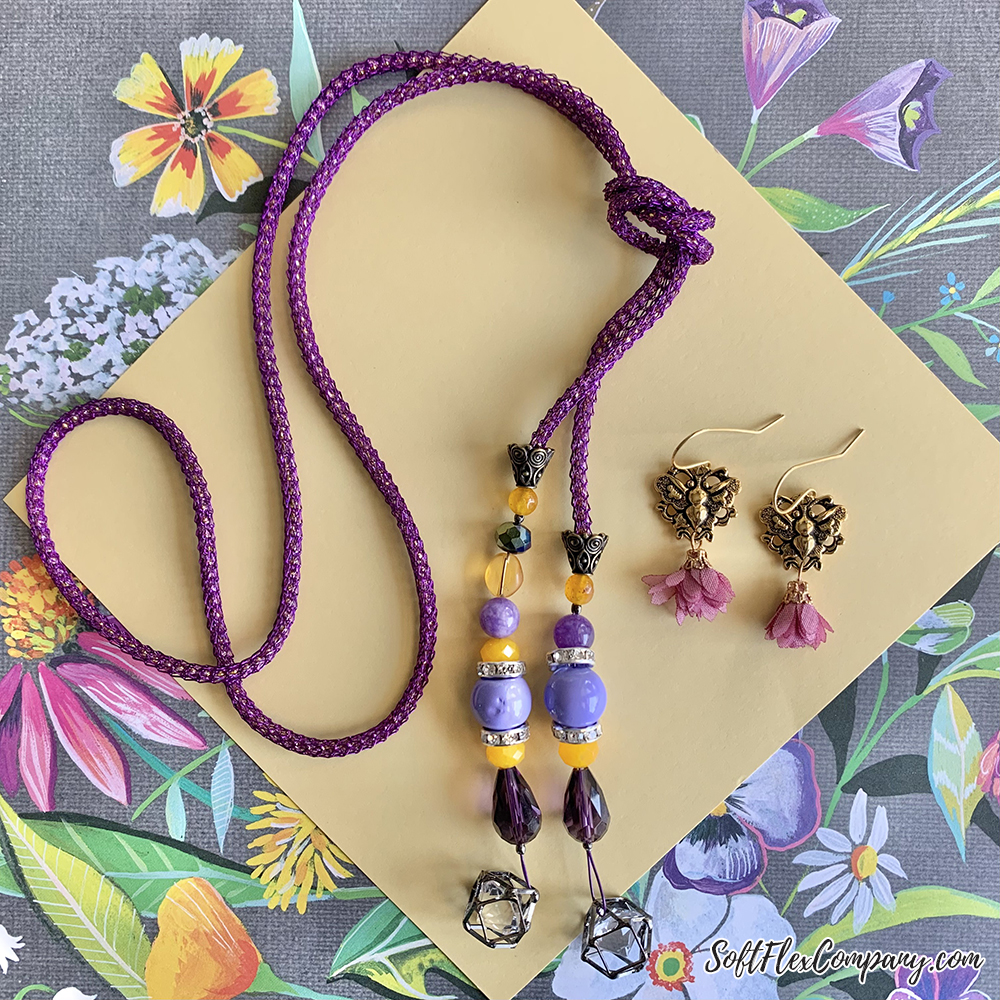 The most exciting thing about participating in Kit Day is the inspiration. You are sure to get a boost of imaginative excitement watching our videos and seeing the finished designs on our blog. So many different concepts from one set of materials. Some designers will turn their kits into an extensive collection of earrings, others will make gorgeous necklaces with stunning focals or dancing tassels. Everybody takes a single set of beading supplies and turns it into their own signature pieces. What did you do with your Purple Petals Design Kit (Sold Out)?
Kristen Fagan Designs
If you purchased this kit, this would have been your chance to work with SilverSilk Capture Chain. If you have never worked with SilverSilk, it pairs so well with Soft Flex Beading Wire. You can make jewelry with SilverSilk by itself or you can get creative and braid your Capture Chain with Soft Flex Craft Wire or beading wire. Nealay often interweaves both to attach beads or create an interesting texture. The sky is limit when you are dreaming up new jewelry ideas for your Capture Chain and Soft Flex collection. Make sure you check out Nealay's work and get some ideas on what his wonderful wire is capable of.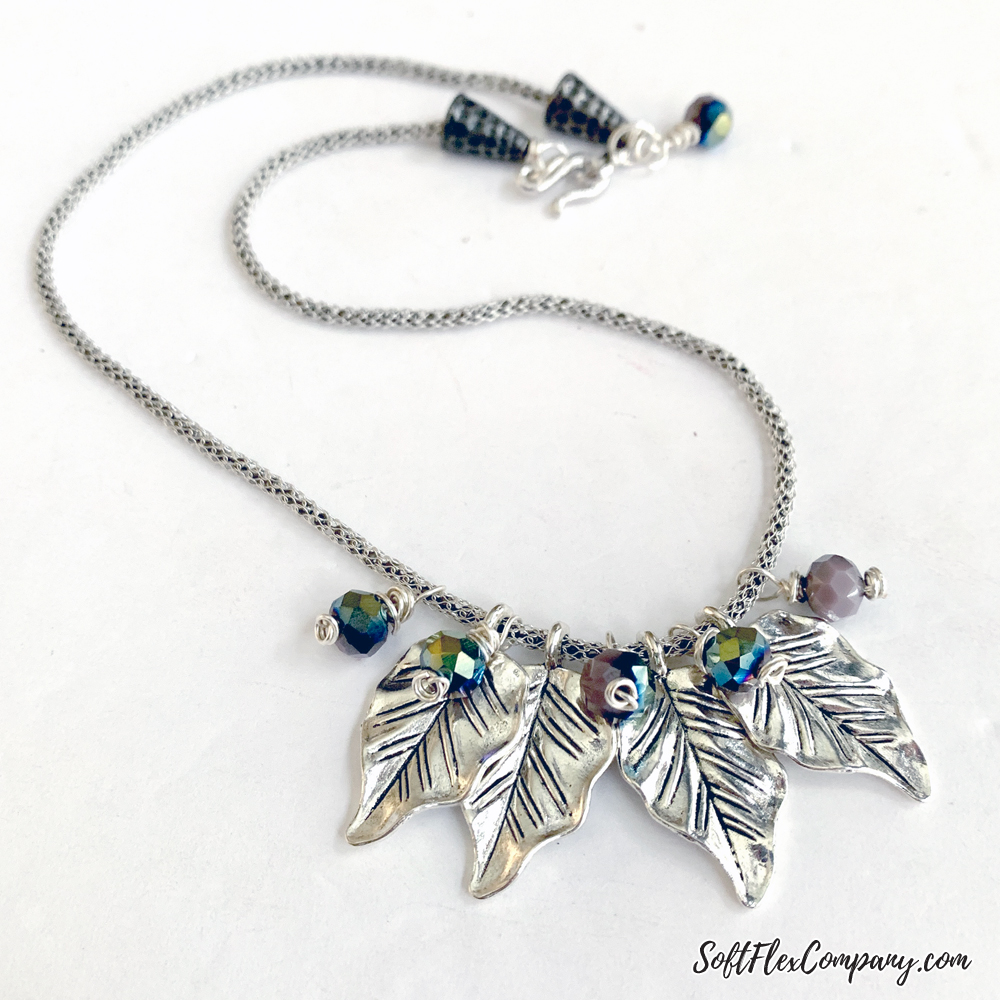 VIB Group Member Videos
We are seeing more and more jewelry making videos from our community. We love it. If you are a creator that works in front of a camera, let us know what you are filming. If you are working with Soft Flex Beading Wire or products, we would love to share the spotlight and put you on centerstage for a bit. Check out some of the fun jewelry design videos our community has created with the Purple Petals Design Kit (Sold Out).
Aleshia Beadifulnights Unboxes Our Purple Petals Design Kit And Gives Us A Jewelry Tutorial
We love Aleshia Beadifulnights YouTube channel. She has an amazing collection of assorted jewelry making and craft videos. If you enjoy easy to follow and instructive videos, you just found your favorite new channel! She has been making videos on the platform for nine years. You can find unboxings, crafts, tools and supplies, and more! We wanted to see what she thought of our Purple Petals Design Kit (Sold Out). If you want an unbiased opinion and want to know what you can expect to find in our kits, check out her video!
From Aleshia:
Hi I'm Aleshia, designing beaded jewelry and other beaded accessories is my passion. I'm a self taught bead weaver and I love to create new designs and experiment with bead sizes and shapes. All of the designs you see in my tutorials are my own creations. You will learn how to make your own Beadiful jewelry, even if you have never beaded before. I will show you how to make bracelets, rings, necklaces, earrings, hair accessories and anything I can put beads on even shoes. I also do bead haul videos, bead organization and monthly bead subscription reviews. Come watch my beading tutorials and create with me I will take you through all the steps. I always keep in mind that my viewers might be new to jewelry making, so I make sure to inform you of all the important details. I only have the time to bead at night that is why I call myself Beadifulnights. Thank you for checking out my beadiful channel.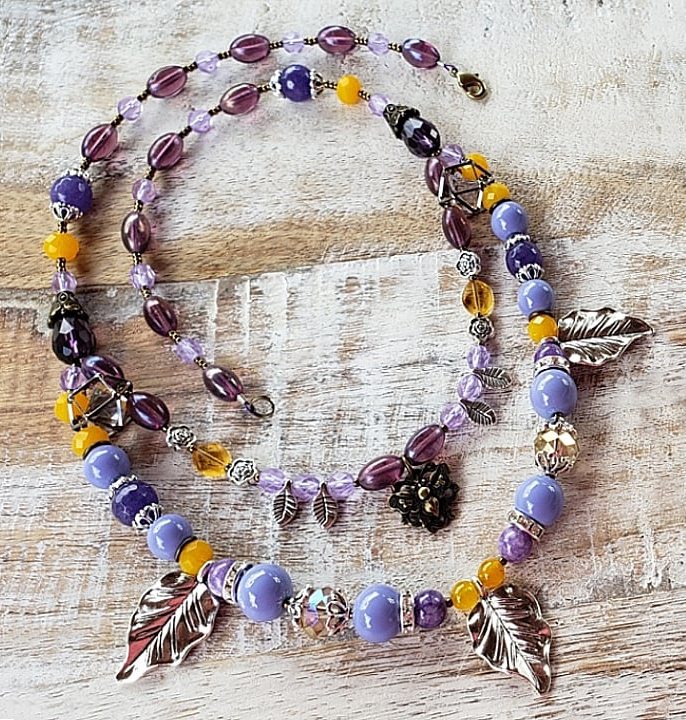 If you loved this video, make sure you follow and subscribe to Beadifulnights on YouTube. Hit the like button on the video so Aleshia knows you appreciate her work.
You can find Aleshia on these websites:
Facebook | Pinterest | Instagram | Twitter
Thunderhorse Descendant Unboxes Our Purple Petals Jewelry Kit And Makes A Beaded Necklace
We featured Randee Brown on a video recap blog a couple of weeks ago. She made a necklace with a fun layered look. The necklace used Nightmare Before Christmas beads and was perfect for a Halloween design. We wanted to see what Randee would make with one of our themed jewelry making kits. We sent her our Purple Petals Design Kit (Sold Out). She unboxed the kit and gave us her thoughts on the contents. She then made a lovely necklace with the goodies. Do you have a YouTube channel? We would love to see what you are making!
From Randee:
Hello Party People!! I couldn't wait to get this open. Also wanted to test out if you can actually make a project by just adding tools!! Turns out that is true. This package is from Soft Flex. Thank you Soft Flex for sending this over!! Lets Get this party started.
My name is Randee Brown and I am the sole proprietor of Thunderhorse Descendant. I am originally from North Dakota and currently reside in Minnesota with my Significant Other Jeff and my employee of the month Jake (my hound dog) and my Supervisor Mr. Bunson (my Cat). I love to bead, be creative, share online, try new things but for the most part just have fun with things I make. NO Rules Beading! I sell beads on my etsy shop and website along with handmade jewelry. You may have seen me on Jesse James Beads doing tutorials or on Dress it up Buttons. Maybe you have seen me on YouTube or one of Thunderhorse Descendants Facebook Lives, I just love to be creative and share my designs with everyone. I hope you have a wonderful, spectacular, amazing beady day!
Check out the Thunderhorse Descendant links:
Coffee Club - LIVE on YouTube at 9 am Monday -Friday. The start time will be posted daily in the THD group page on Facebook :) Everyone is welcome. We have coffee and chat about beads, events, sales, all things crafty.
Please join me on my Thunderhorse Descendant business page I do live videos every Tuesday and Friday at 8 pm Central Time
Join the Facebook group: Thunderhorse Descendant Group page
Order finished handmade jewelry and beading components from my website:
www.Thunderhorse-Descendant.com
Visit my Etsy Store.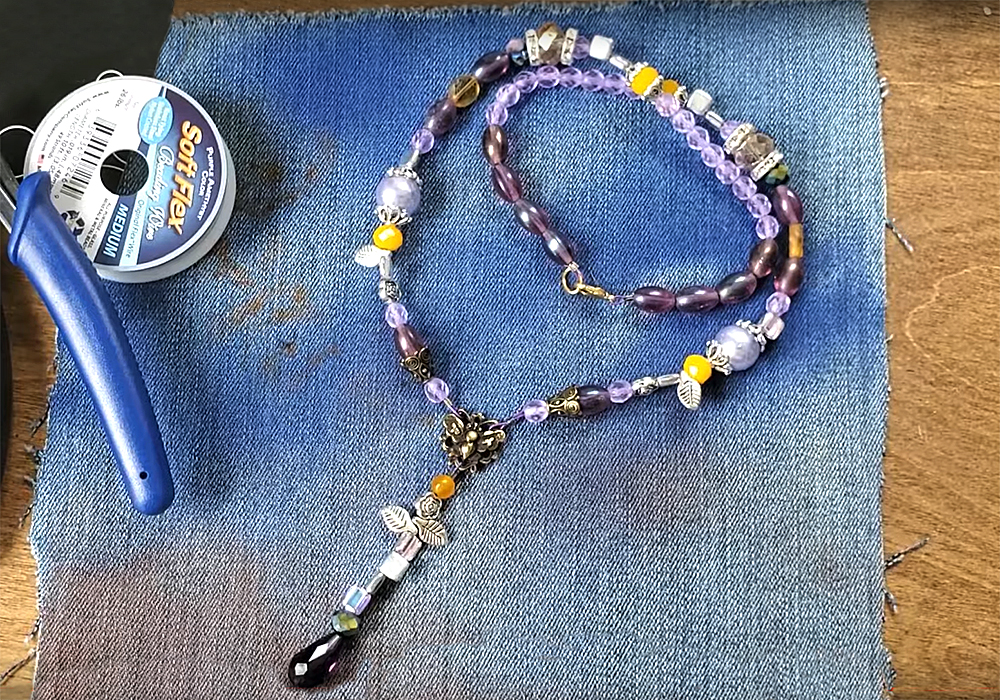 VIB Group Member Designs
We gathered a small assortment of fun designs from our VIB Facebook group. There were so many wonderful ideas and jewelry pieces. You really need to join our group to see them all. A lot of our members also have stores online. If you see a design you love, make sure you let the designer know. They may sell you that design or at least let you know how they made it. We would love to see your work too, join us today!
VIB is a great place to visit. It is an online bead gathering. It is a place to chat and meet new friends. It is a great way to be social if you are distancing. Stay healthy and stay at home. You can learn a new tip or technique daily. You can get inspired by the gorgeous jewelry designs other people in the community post. You can also get your own jewelry gently critiqued if you want pointers on how to make your designs really stand out. We love wallflowers and chatty designers alike. Lurk or showcase your talent. You are going to love our fun club.
If you would like to see more Purple Petals jewelry designs, go to our VIB group. In the 'Search this group' field (or magnifying glass icon on the upper right), type or paste this: #petals. This will search the inspired designs we hash tagged.
See more of her designs on her Facebook page.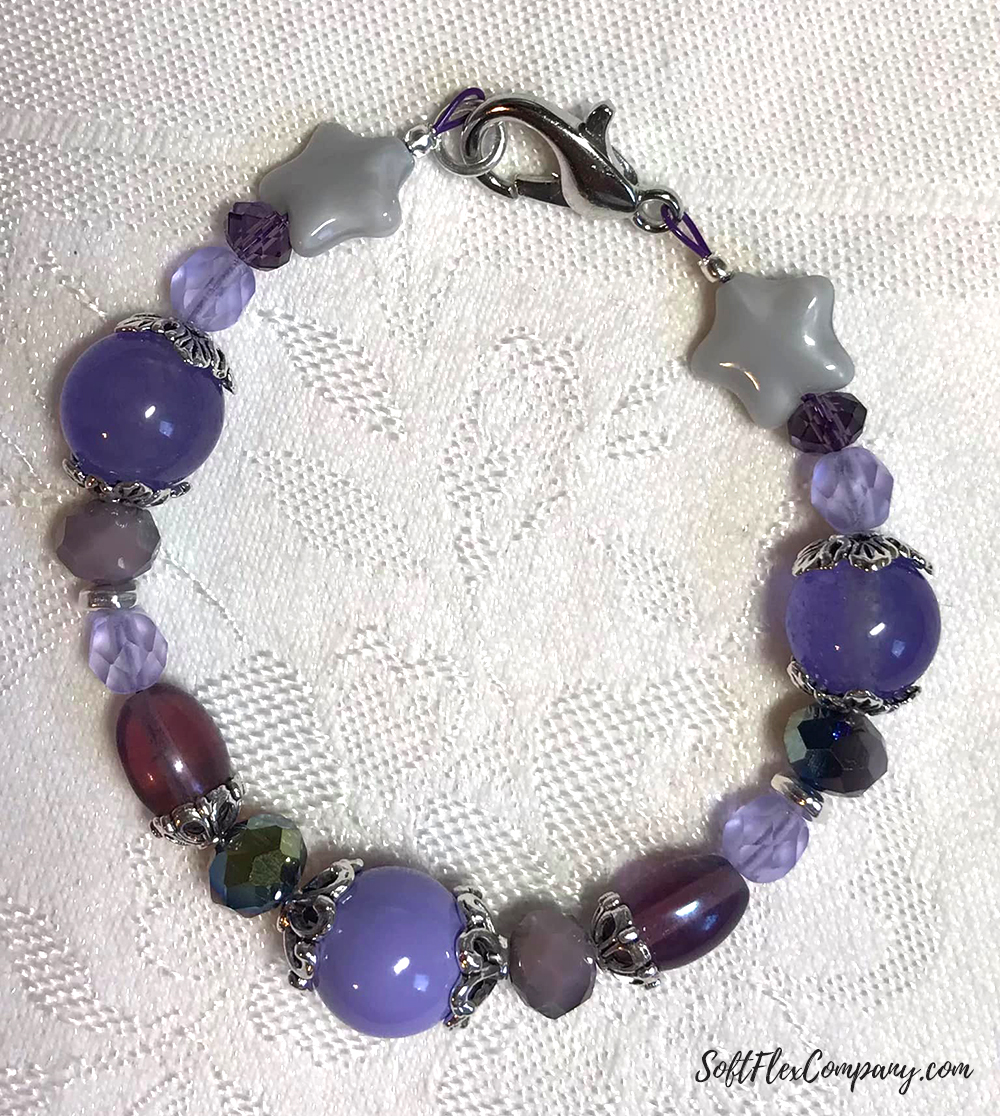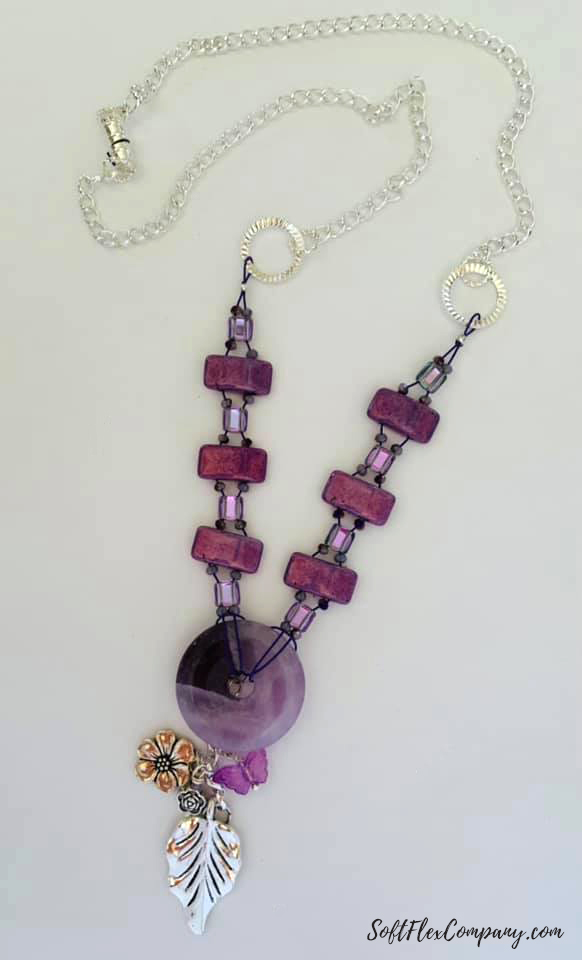 Designed by Soft Flex VIB Studio Member: Carey Marshall Leimbach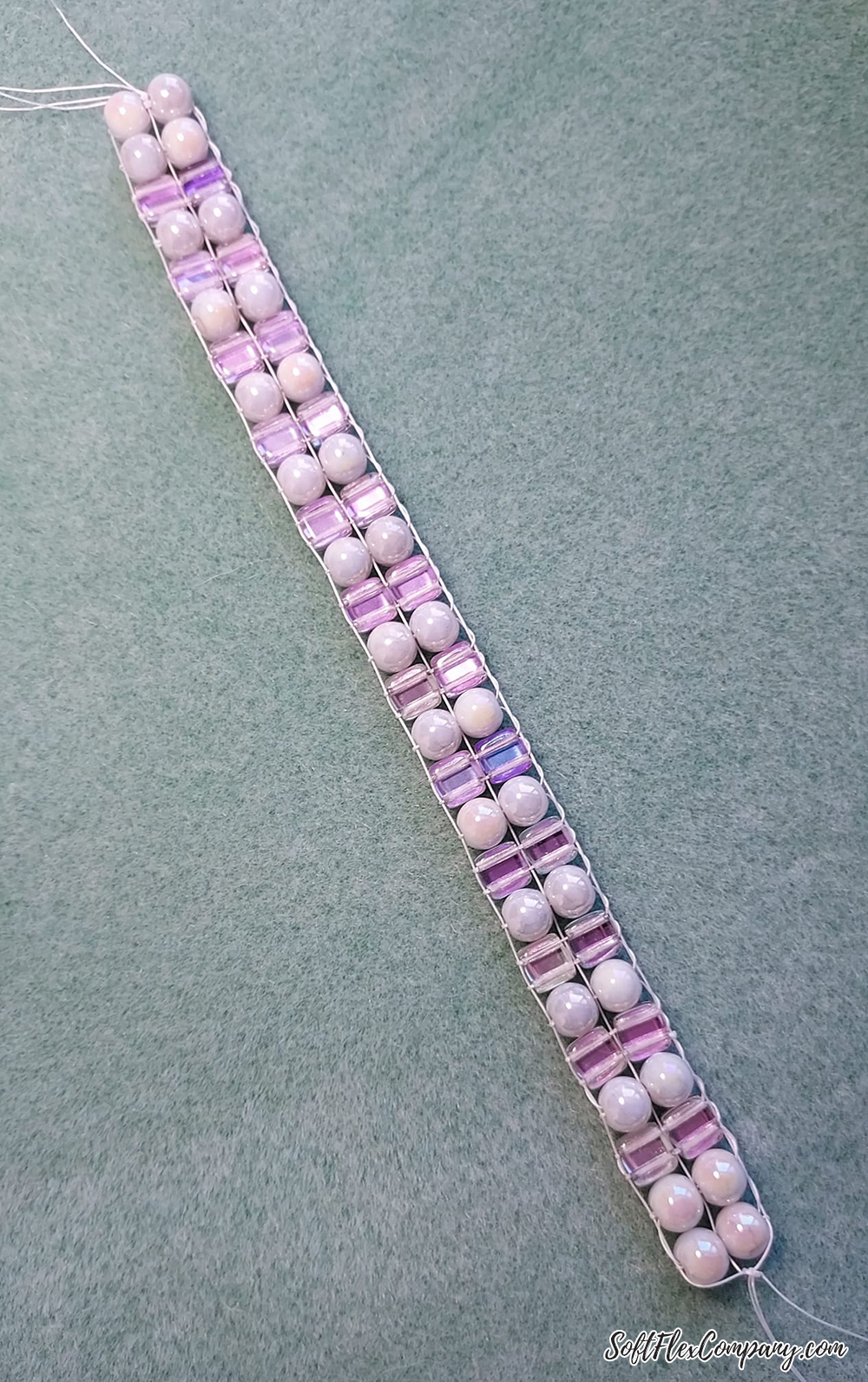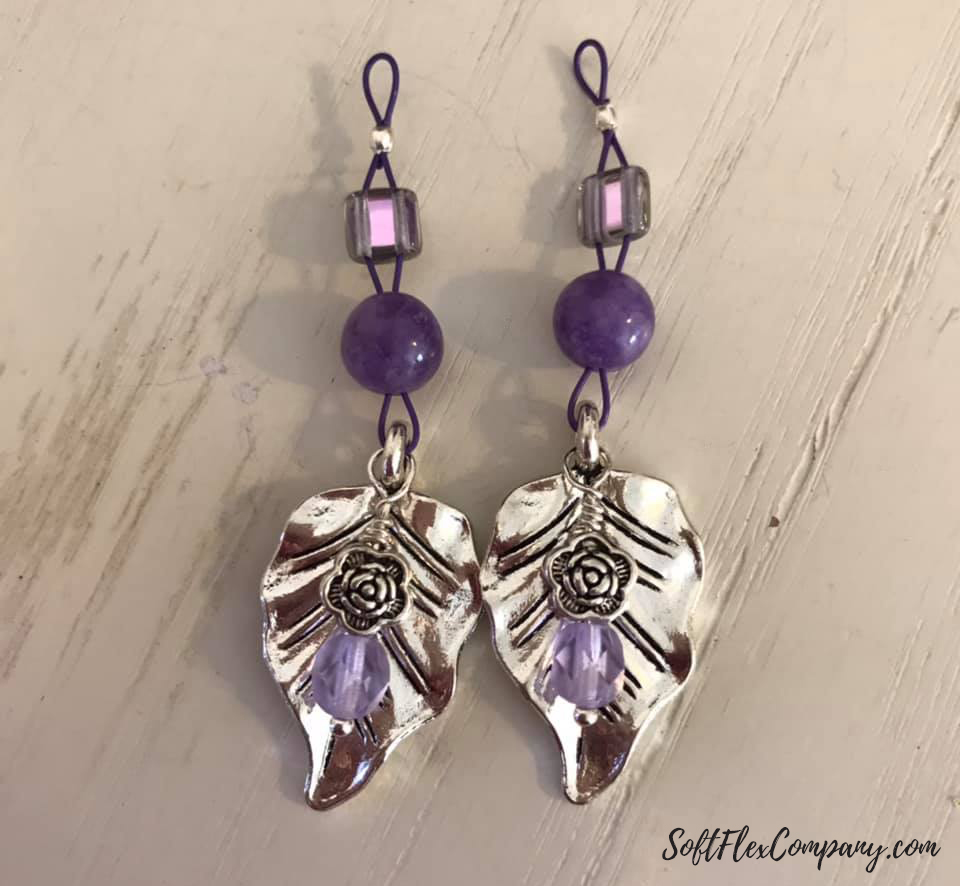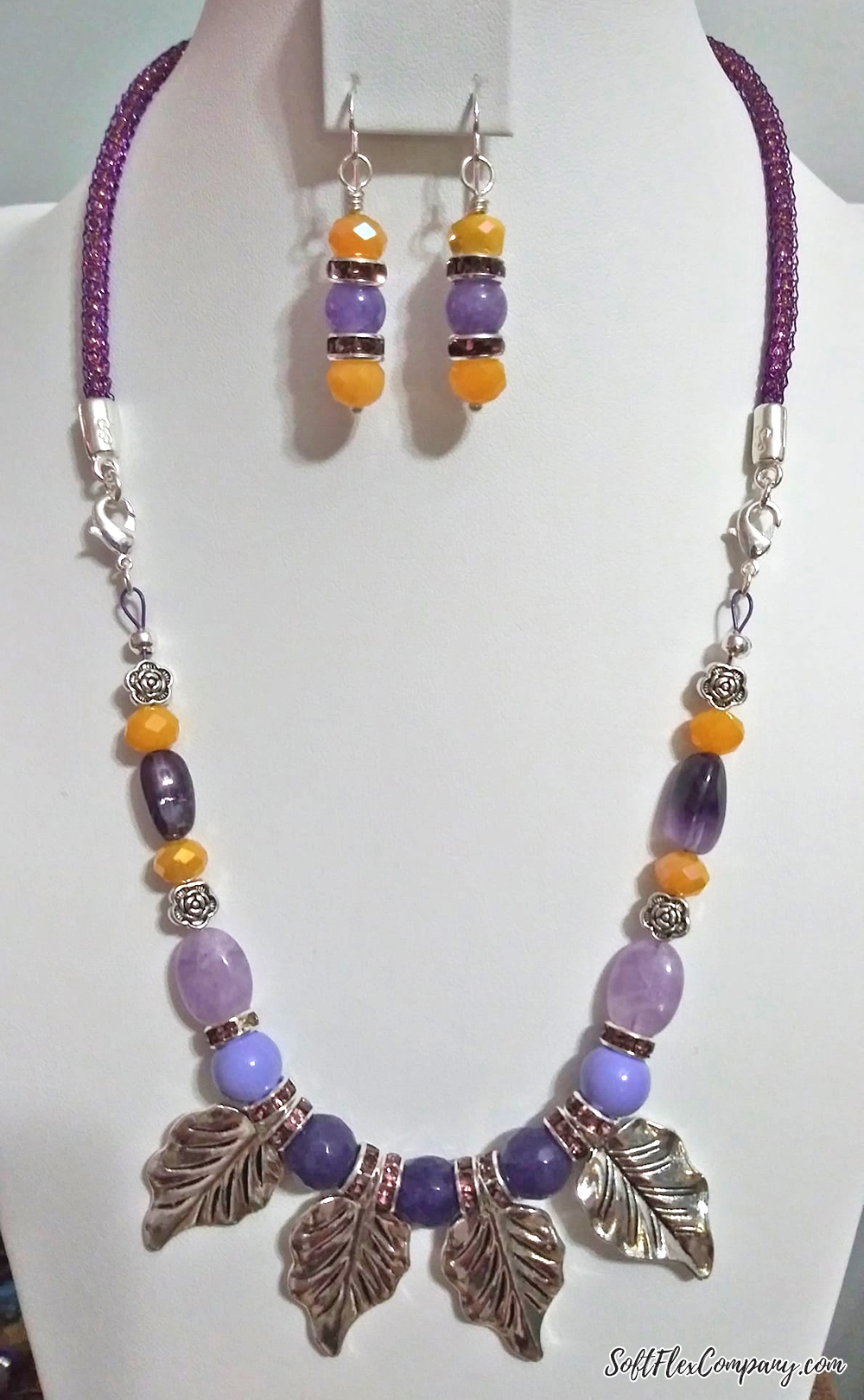 Designed by Soft Flex VIB Studio Member: Karen Knorr Kilcrece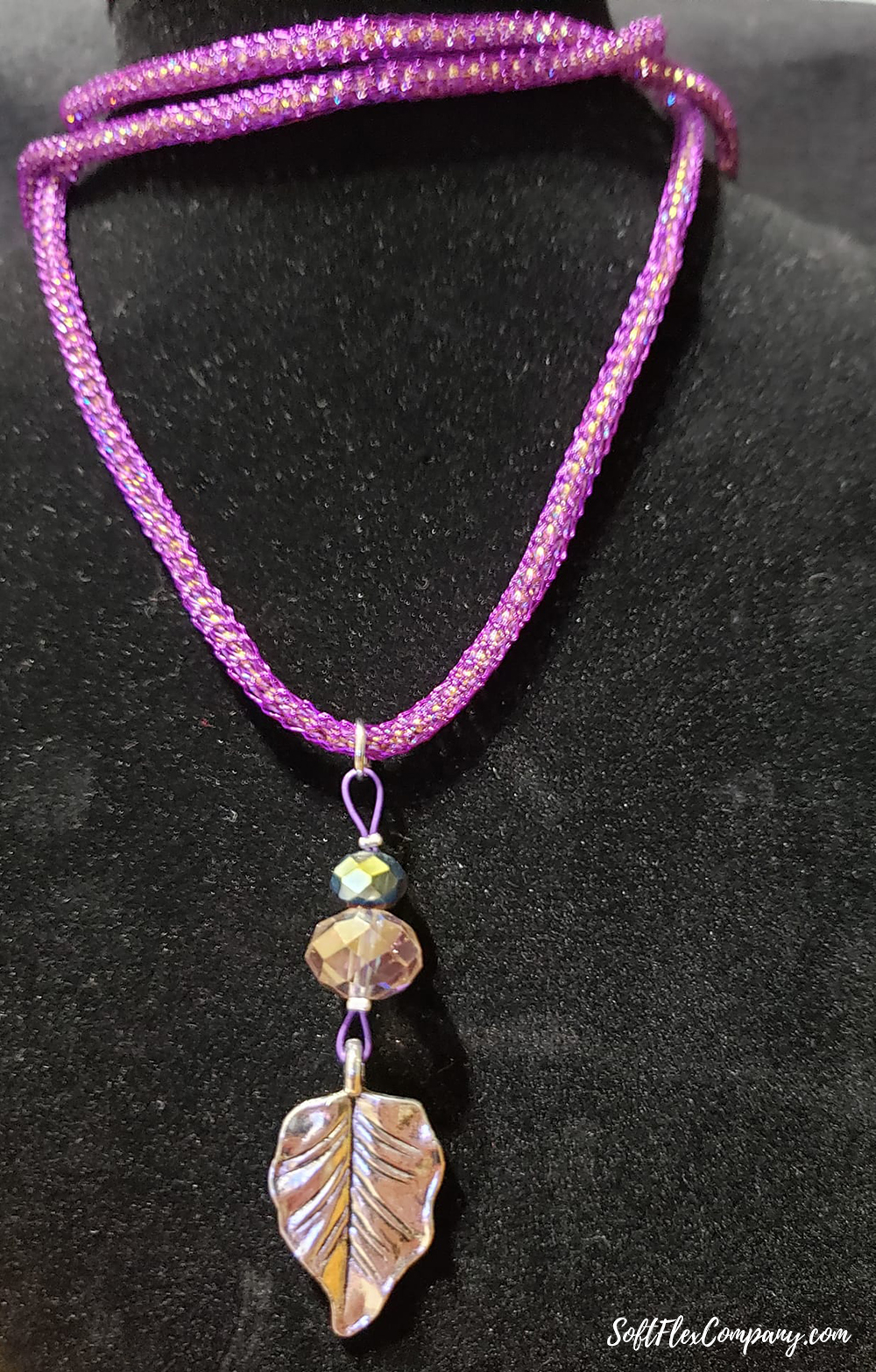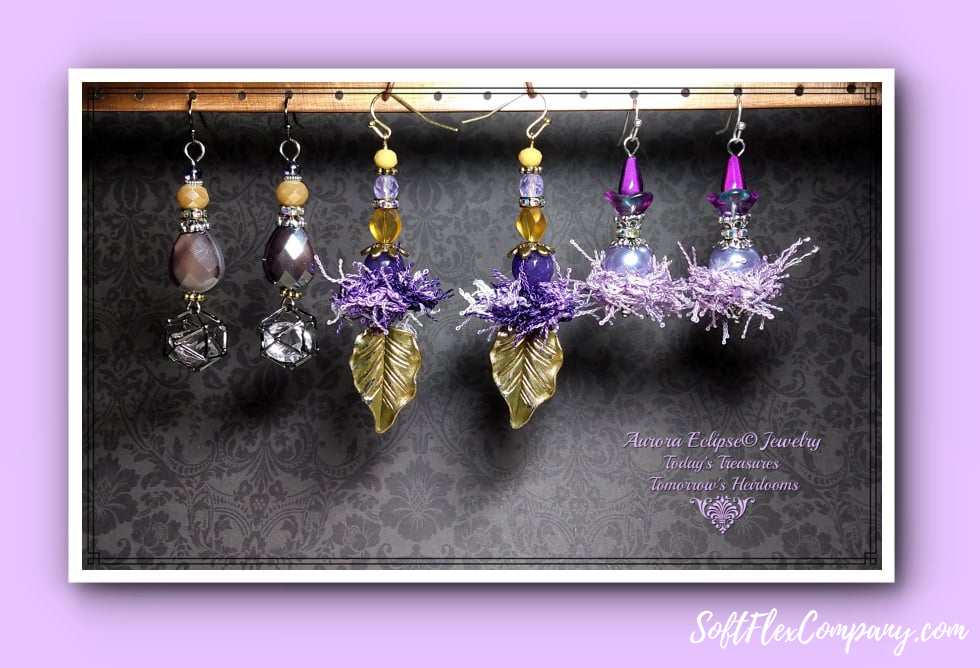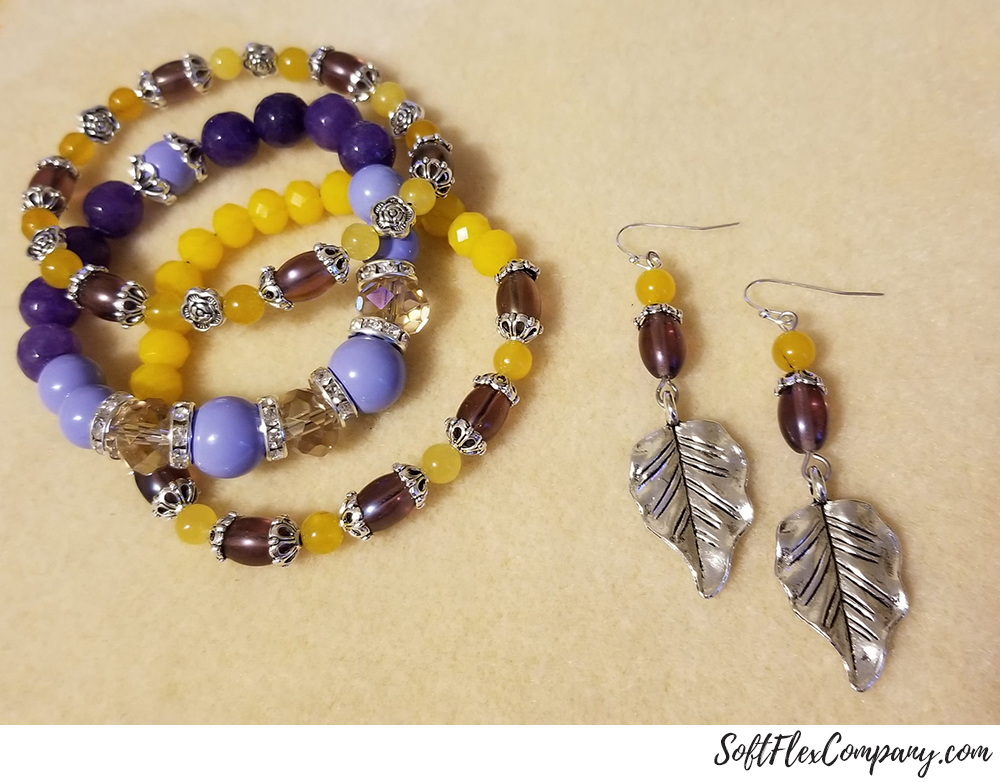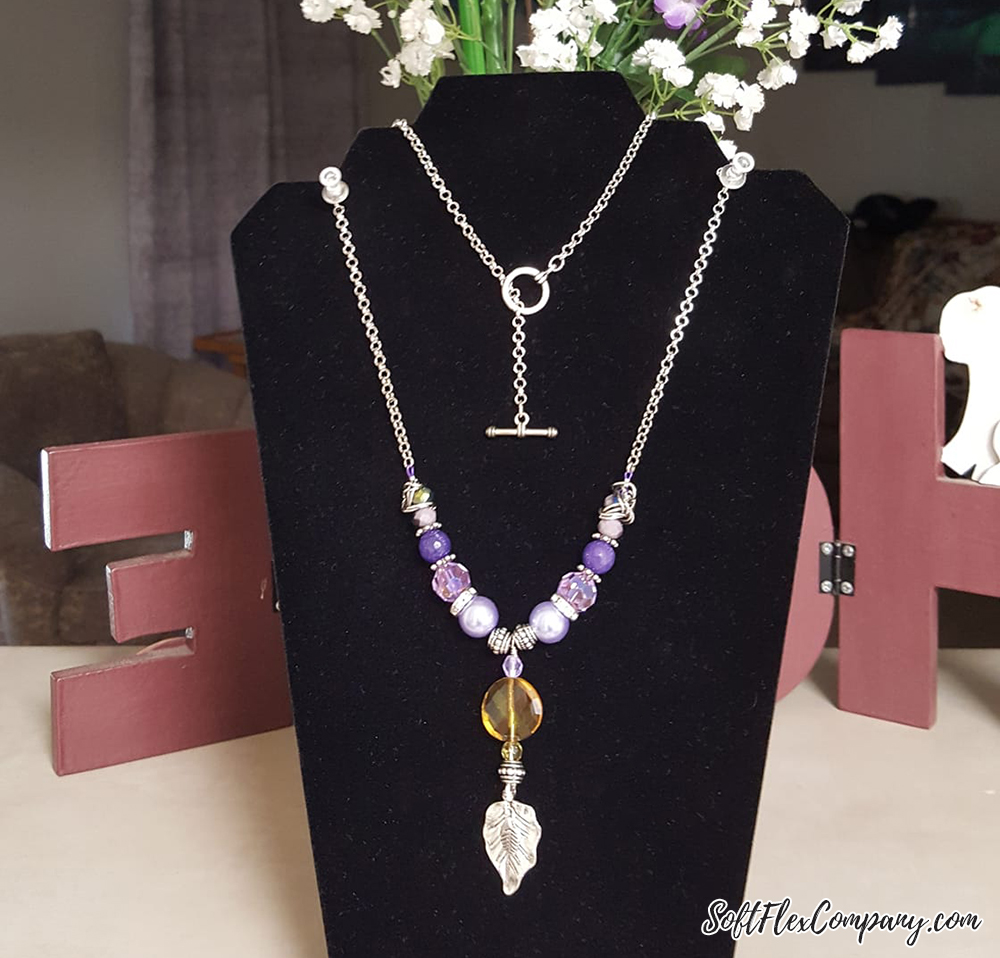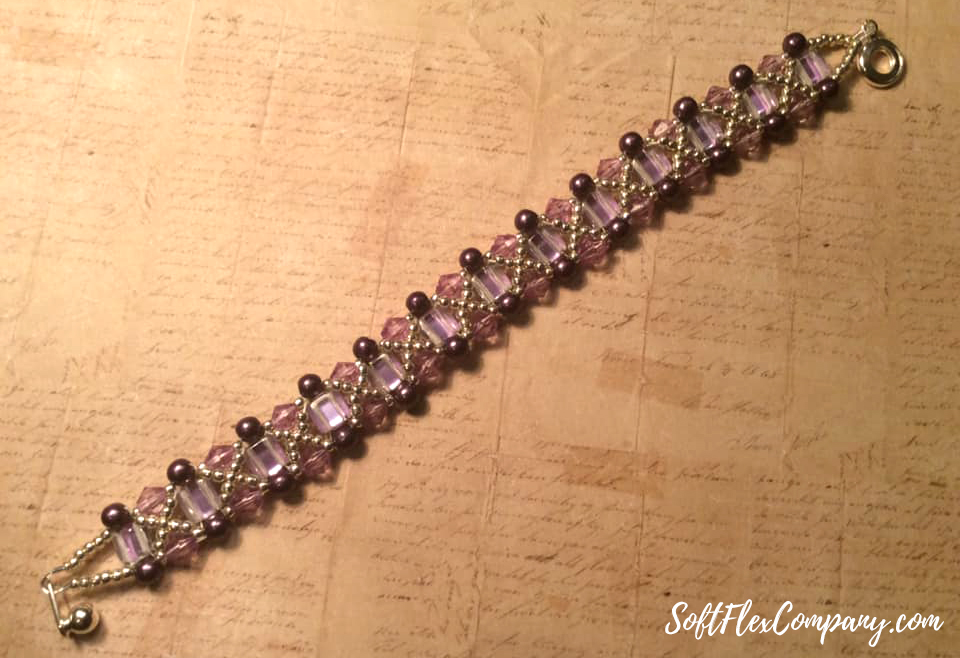 See more of her designs on her Ebay page.
Designed by Soft Flex VIB Studio Member: Stacy Leigh Meissner
See more of her designs in her Etsy Shop.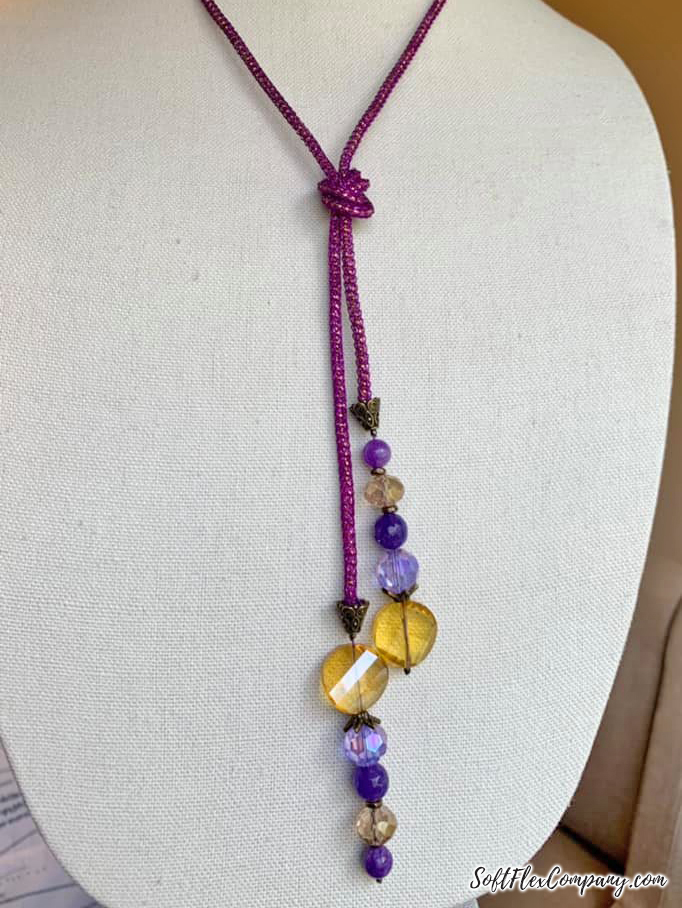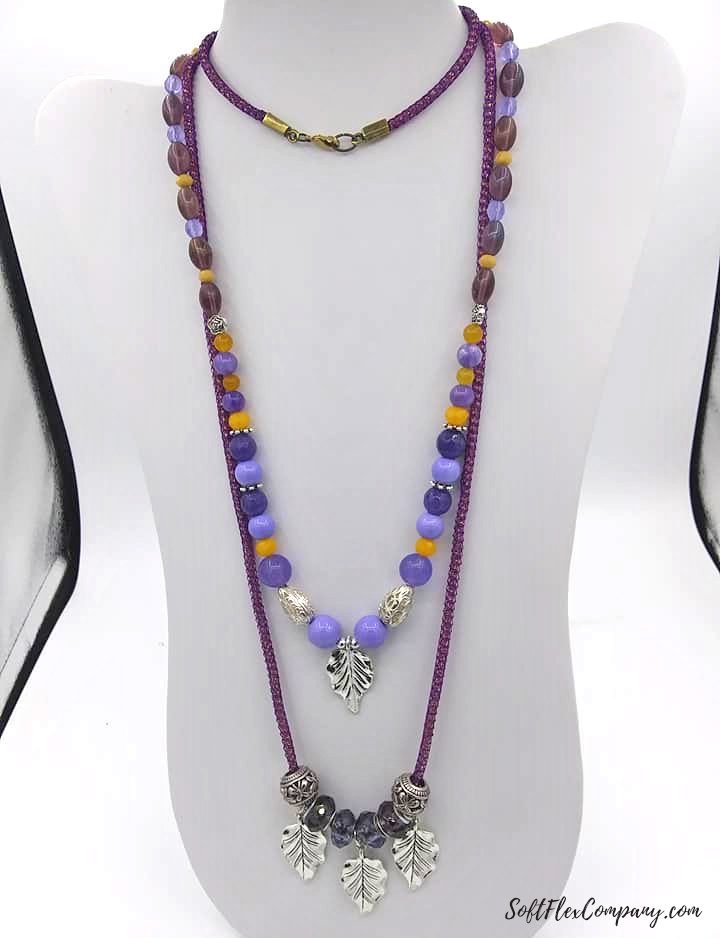 See more of her designs on her Facebook page.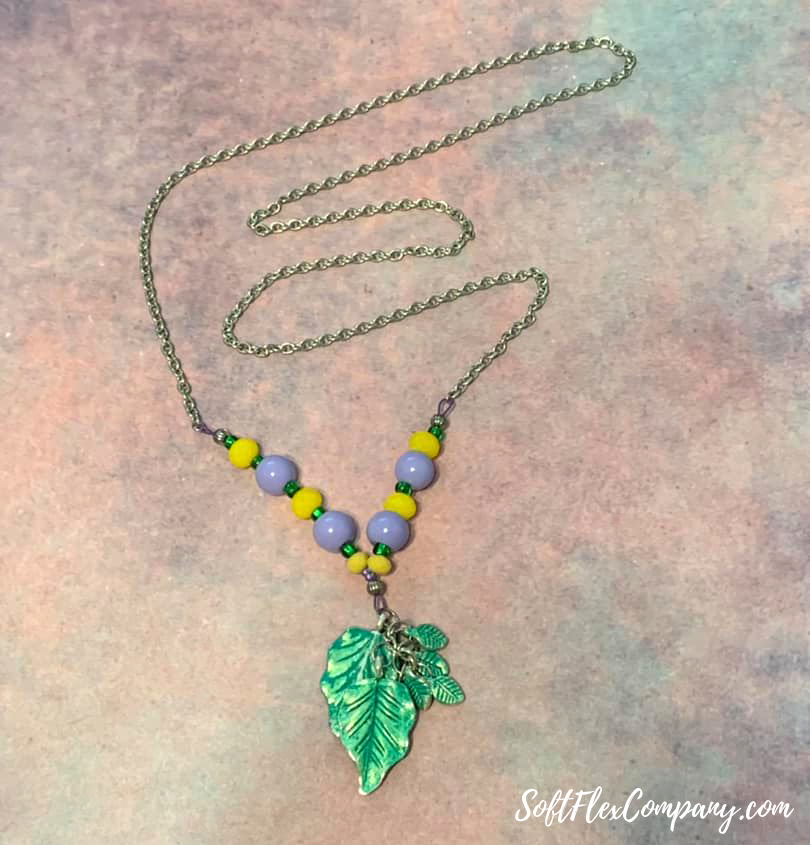 Designed by Soft Flex VIB Studio Member: Terry Murphy Matuszyk
See more of her designs on her Facebook Page and Etsy Page.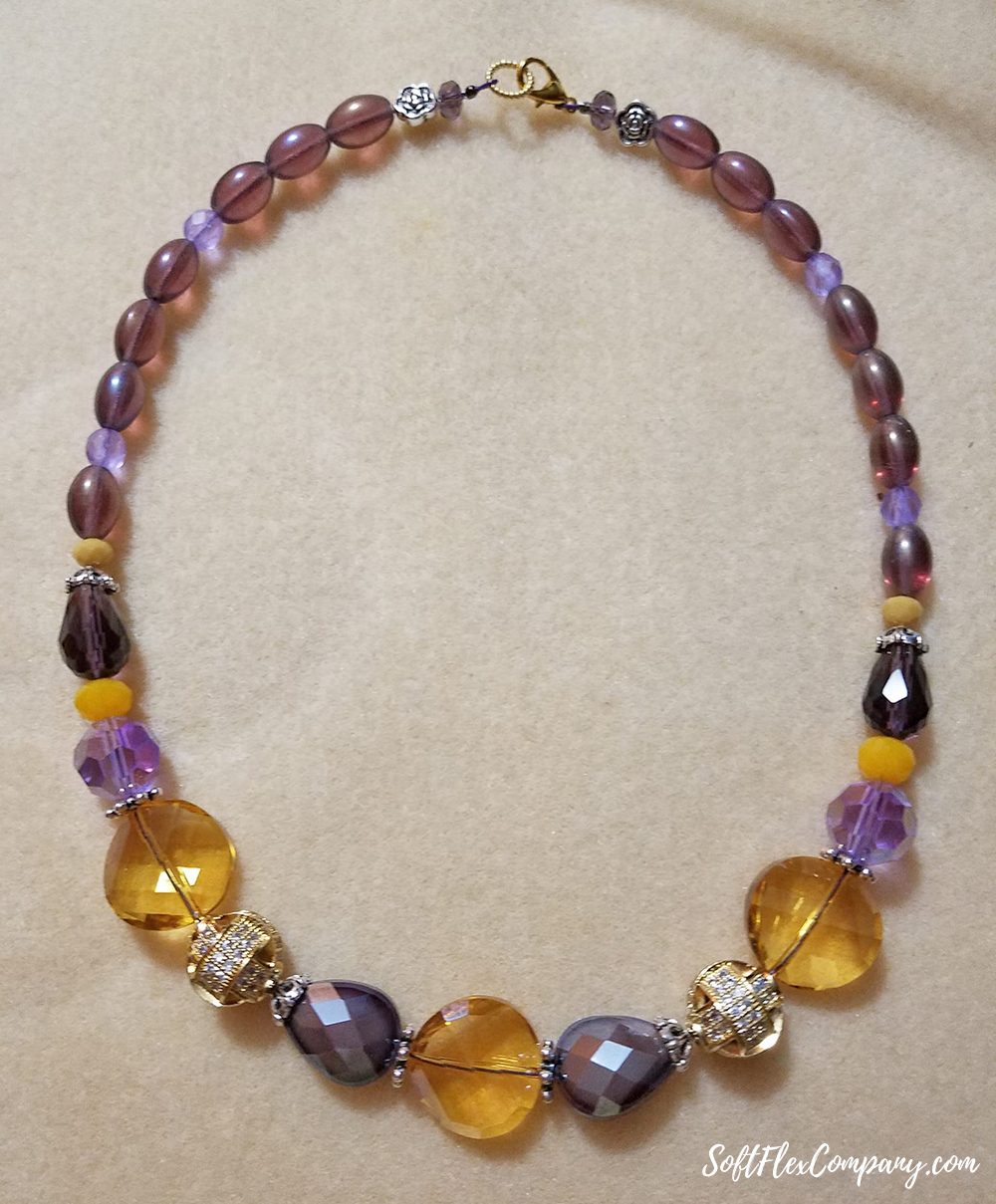 Join our Facebook group – VIB. Stay in the know. Stay up to date. From our bead shows to our video shows and sales, you can stay in touch with us. The community is full of artistic and helpful beaders and crafty people. Inspire and be inspired. Share your pictures and get the beading bug from others!
Visit the Soft Flex Company YouTube Channel!
---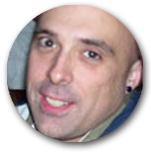 Blog contributor Thomas Soles loves Jazz Age writers and crunchy french fries. His favorite gemstones are Lapis and Pietersite. His favorite hobby is day dreaming. And his favorite mustache is Freddie Mercury's. As you can see, he has a healthy (or possibly unhealthy) sense of humor. You can write to him at Thomas@SoftFlexCompany.com