How to Knot a Beaded Wrap Bracelet with Soft Flex Beading Wire

This week on Free Spirit Beading with Kristen Fagan, I continued to experiment with knotting between beads with Soft Flex Beading Wire. This design really highlights these gorgeous 3x4mm faceted rondelles and the teeny little metals beads found in our exclusive Purple Petals Bead Mix (sold out).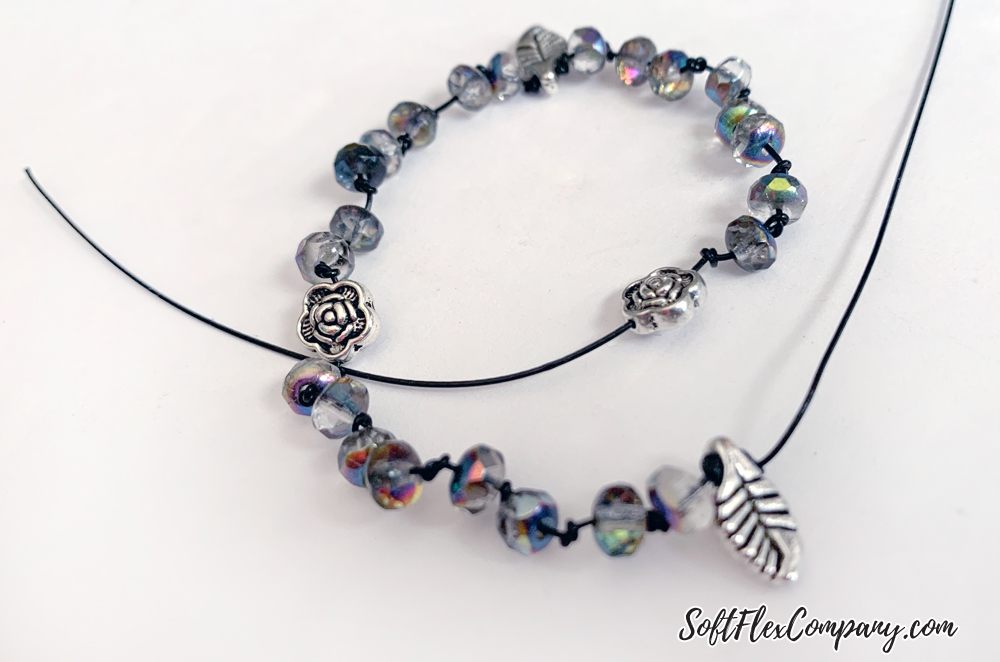 Supplies:
Soft Flex Medium Beading Wire - Black Onyx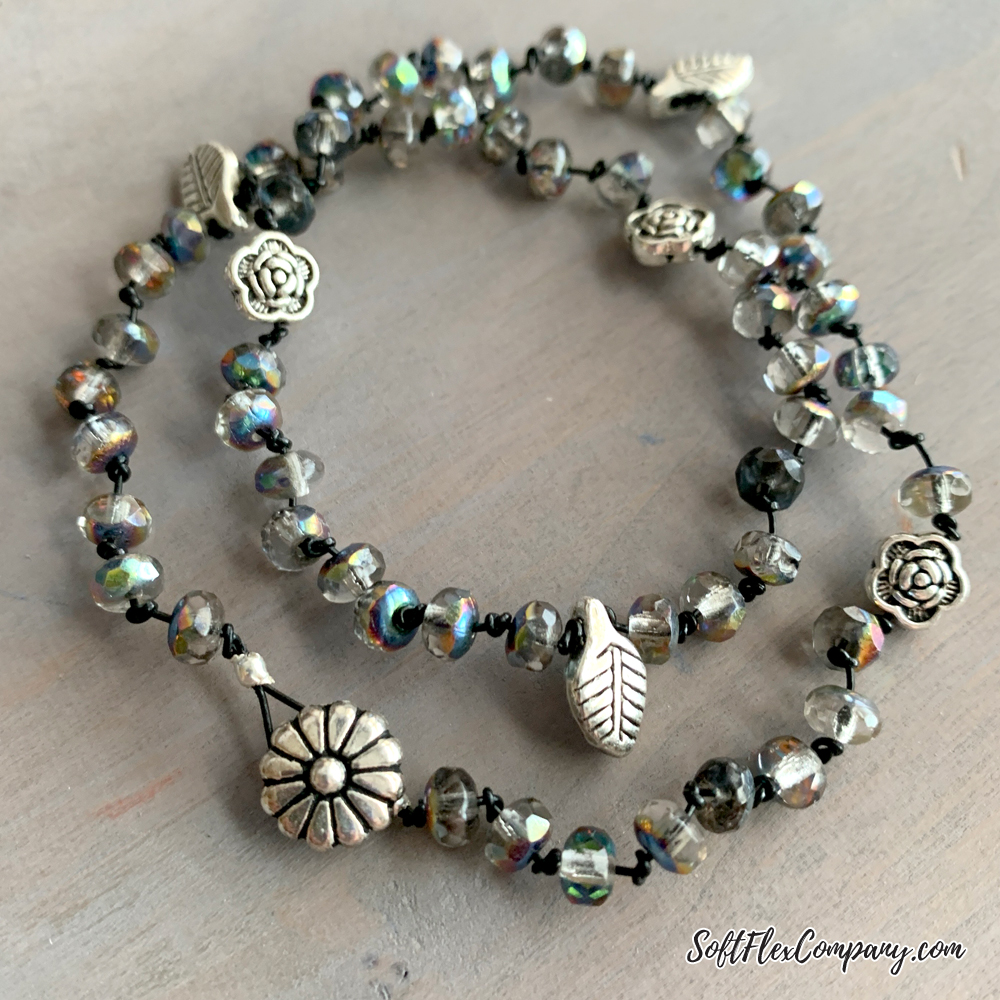 For me, trying new things, pushing the boundaries of materials and sharing new ideas is all part of the fun of beading. This way of thinking will have some hits and misses and I'm okay with that. I think today's knotted bracelet turned out cute and hope it opens up some new ideas for you when using beading wire!
Although the beautiful Purple Petals Bead Mix is sold out, we do introduce a similar exclusive bead mix with a new theme for sale every month at SoftFlexCompany.com.
Join me live for a jewelry making tutorial on Soft Flex Company's YouTube channel or Facebook Page on Mondays.
More Knotted Jewelry Making Tutorials You May Enjoy!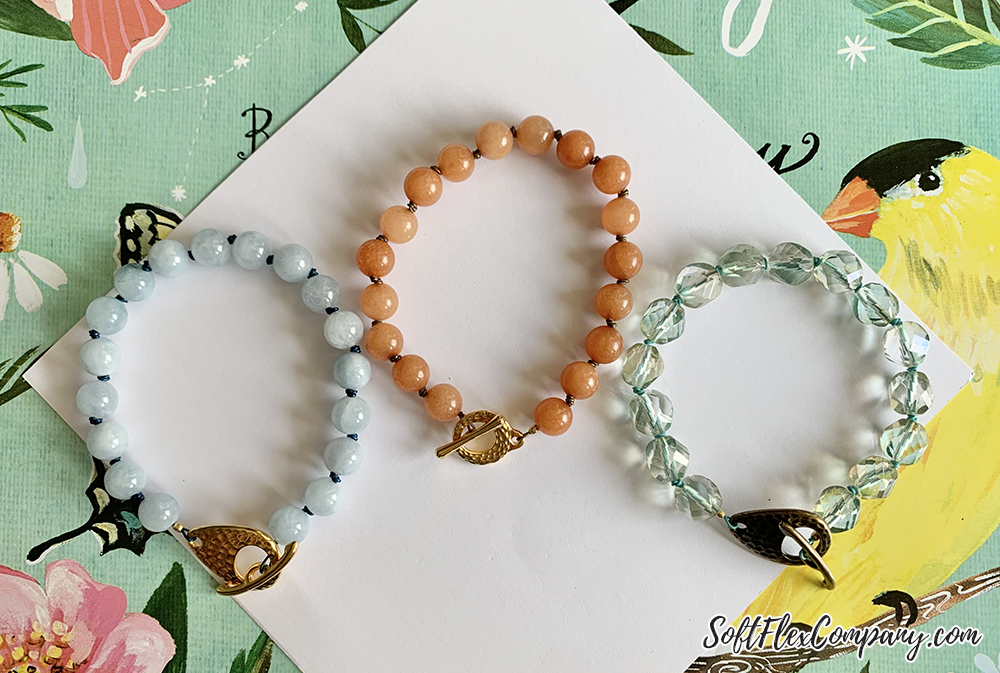 Join The Beading Party And We Will Show You How To Make A Knot Bracelet
Click to see this tutorial on our beading blog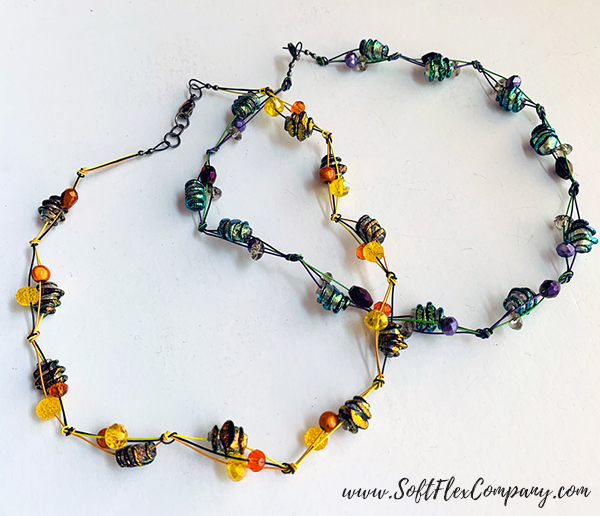 Make a Knotted Choker Using Halloween Trios Beading Wire
Click to see this tutorial on our beading blogJoin the Fun in our Facebook Group Today! Stay in the know. Stay up to date. From our bead shows to our video shows and sales, you can stay in touch with us. The community is full of artistic and helpful beaders and crafty people. Inspire and be inspired. Share your pictures and get the beading bug from others! Visit the Soft Flex Company YouTube Channel!

---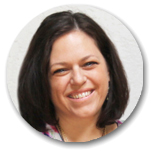 Kristen Fagan is a Website Graphic Designer and Jewelry Making Educator for Soft Flex® Company. She is the co-author of Seed Bead Revolution, an artist and creativity guide. She lives in Arizona with her husband, their two sons and two dogs. When she's not painting, drawing or beading, she enjoys reading, yoga, exploring the outdoors and traveling. Her favorite stones are Turquoise, and Quartz and she can't bead without Bead Stoppers. Contact her at Kristen@softflexcompany.com or visit her Website | Facebook | Instagram