How to Make an Autumn Night Celestial Charm Necklace
This week on Free Spirit Beading with Kristen Fagan, we made a charm necklace. Charm necklaces are popping up everywhere! We took a few of our new Fall charms with an Autumn Night Sky theme and chain to build a charm necklace. I included some adorable Czech Glass Owl beads for the season too!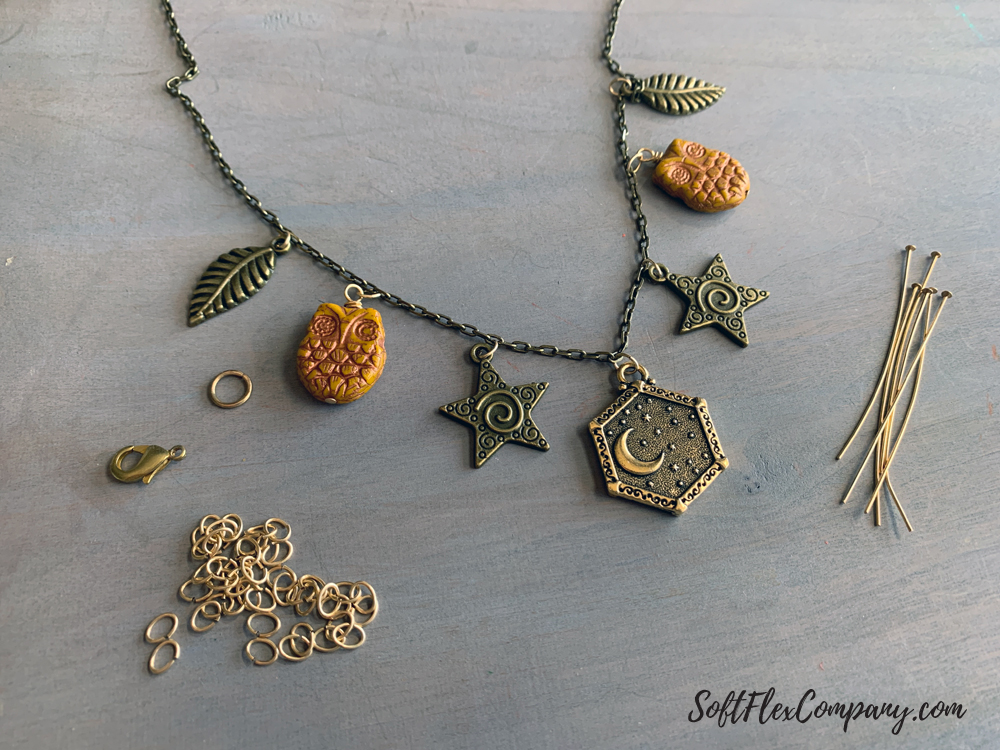 Supplies:
People generally consider owl as symbols of wisdom and knowledge. The owl is a creature of the night. Owl meaning deals a lot about uncovering secrets and discovering hidden knowledge. Symbolically, this speaks to us about maneuvering through the unknowns of life, exploring hidden wisdom for insight, and moving forward – even if the situations are dark or unclear. (owl meaning from whats-your-sign.com)
How To Make A Wire Wrapped Loop

Step 1: Use Chain Nose or Flat Nose pliers to form a right angle bend 1" from the end of the wire.

Step 2: Use Round Nose pliers to hold the wire just after the bend. Roll the pliers toward the bend and stop at the bend. Do not roll past it.

Step 3: Use your fingers to wrap the wire the rest of the way around the nose of the pliers.


Step 4: Use Chain Nose or Flat Nose pliers to wrap the tail end of the wire tightly down the main section of wire. Trim excess wire.
We are celebrating Owls! A parliament of owls is holding court. We don't want to ruffle any feathers, but the spooky season is nearly upon us. A wise session has gathered to hoot their approvals. The festivities will begin in the dead of night. Owlchemy, magic, and high spirits are the order of the eve. Who will answer the call? Owl are welcome here. Let's take flight and let inspiration guide our talons!
Join me live for a jewelry making tutorial on Soft Flex Company's YouTube channel or Facebook Page on Mondays.
More Jewelry Making Tutorials You May Enjoy!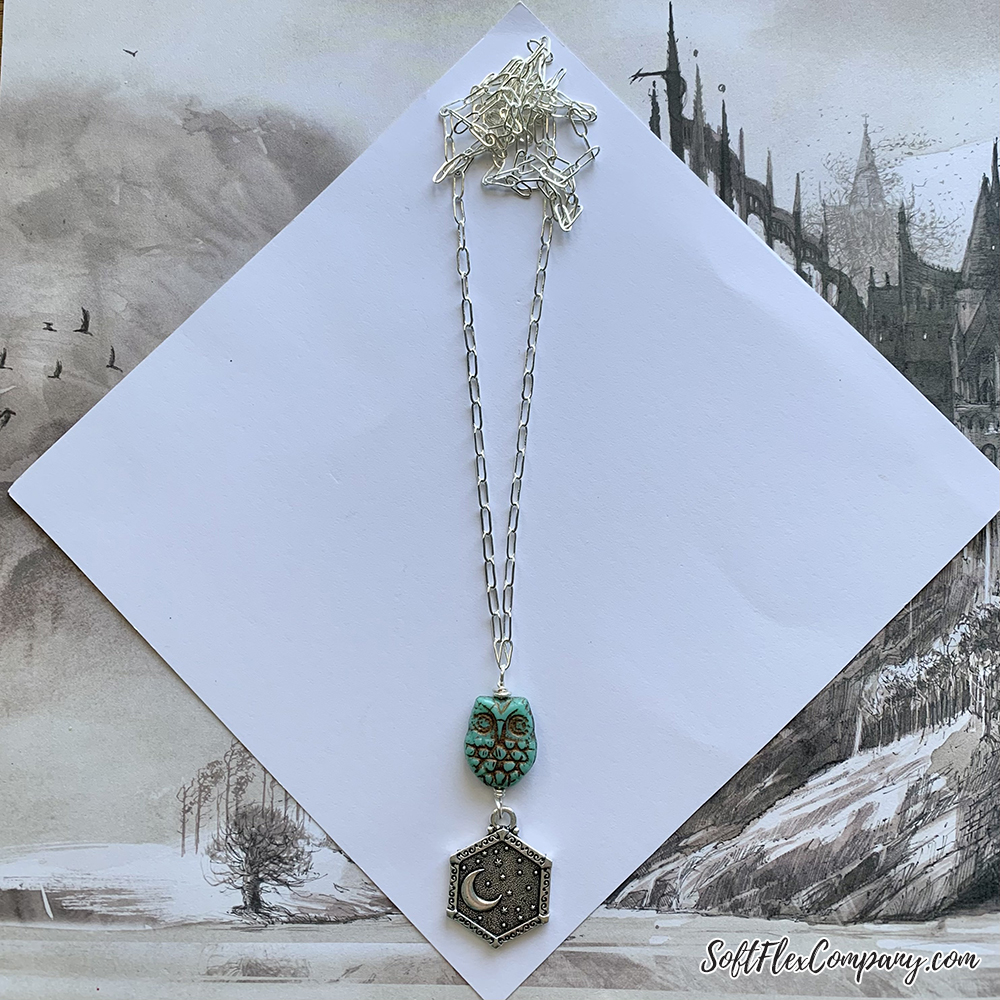 Chain Necklaces And Project Ideas With Jewelry Chain
Click to see this tutorial on our beading blog.
Make Czech Glass Owl Earring Dangles with Head Pins & Eye Pins
Click to see this tutorial on our beading blog.
How To Make Halloween Earrings And Wise Owl Jewelry
Click to see this tutorial on our beading blog.
Join the Fun in our Facebook Group Today! Stay in the know. Stay up to date. From our bead shows to our video shows and sales, you can stay in touch with us. The community is full of artistic and helpful beaders and crafty people. Inspire and be inspired. Share your pictures and get the beading bug from others! Visit the Soft Flex Company YouTube Channel!

---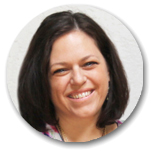 Kristen Fagan is a Website Graphic Designer and Jewelry Making Educator for Soft Flex® Company. She is the co-author of Seed Bead Revolution, an artist and creativity guide. She lives in Arizona with her husband, their two sons and two dogs. When she's not painting, drawing or beading, she enjoys reading, yoga, exploring the outdoors and traveling. Her favorite stones are Turquoise, and Quartz and she can't bead without Bead Stoppers. Contact her at Kristen@softflexcompany.com or visit her Website | Facebook | Instagram