We were all about fall fashion and autumn jewelry styles this week. We have been looking forward to milder weather as the endless summer dragged on. Let's celebrate the season of spooky ghosts and pumpkin spice with earthy jewelry that looks amazing. We have some jewelry chain projects and some owl beads that make perfect Halloween earrings. Grab a flannel and get cozy. Let's make some festive jewelry and enjoy the shorter days.
This week, Kristen showed us how to make earrings. She used owl beads. If you love owls, this is a great idea for casual earrings or seasonal Halloween earrings. Sara discussed our Closeouts and the big savings you can find in that category. She then showed us how to make chain jewelry using some of the newest products on our shelves. We checked out Marcie Creates and watched her unbox our Purple Petals Design Kit (Sold Out). Make sure you join us for Kit Day next week when we reveal our Owl-Leen Design Kit. We are hootin' happy for owl jewelry! Finally, the always amazing Nealay, from SilverSilk, has a stunning charm bracelet idea for you. Let's celebrate fall jewelry and make jewelry that is as colorful as the changing leaves.
Save big on our Closeout inventory

Save big money on our Closeout collection! We are always adding new products to our shelves. We need to make room for new inventory. This is your chance to save on the items we are bidding farewell to. Everything in our Closeout category is high quality and Soft Flex approved. This is your chance to get these products at a big discount. Save money on Soft Flex Beading Wire, beads, tools, and more. Closeouts are great for the holidays. Save on the beading supplies you need and make jewelry for your loved ones. Hurry, supplies are limited and once they are gone, they will not be coming back!
Jewelry Making Videos
Daily Joyful Beading Challenges - Join Us!
Download the Full Calendar for September - Click HERE.
Follow along on our Joyful Beading road map. Each day, we begin a new jewelry project. For instance, September 23rd is 'Make Halloween Jewelry'. On that day, every project that is Halloween holiday themed, will be entered to win a $10 credit. Projects must be posted to our VIB group before midnight PST, on that date. If you post a kit project on a different date and it is not applicable to that date's project, you will not be entered to win. Make sure every project you post has this hashtag - #joyfulbeading. If you do not include the hashtag, we may overlook your entry.
Learn How To Make Jewelry In 30 Seconds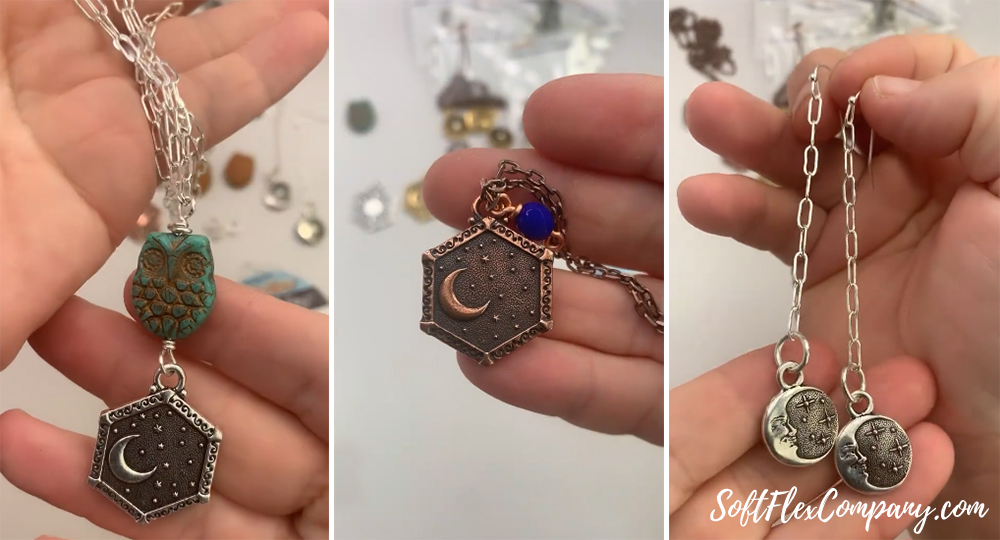 Check out our 30 second jewelry tutorials on Soft Flex Company's Instagram Reels! Master a new technique in minutes. These videos move quick but are easy to follow. You will get a sense of how to use your tools and finish your crimps securely. If you need more assistance, make sure you check out our YouTube catalog for deeper dives into jewelry making education. Stand on the shoulders of giants and enhance your jewelry making knowledge in a flash!
How To Make Gorgeous And Simple Earrings With Czech Glass Beads
Kristen is ready for fall! It is sometimes hard to get into the spirit of the season when you live in the Valley of the Sun - Phoenix, Arizona. But living in this city is deceptive, you might be in the middle of the Sonoran Desert, but an hour away are pine forests and glorious mountain views. There is even a tundra biome in this sunny state. Kristen is celebrating the changing of the seasons with some festive autumn earrings. She will show you how to make earrings that are great for Halloween or general fall fashion. If you are a beginner, these earrings are easy to make, you will just need a little patience when you work the head pins and eye pins. This is a great chance for a beginner to learn a new technique or three! Celebrate the spookiest time of the year and grab our Czech Glass owls or our Owl-Leen Design Kit.
From Kristen:
This week on Free Spirit Beading with Kristen Fagan, I shared a simple dangle earring tutorial using our new Czech glass horned owl beads accented with flat diamond beads. I revisited a basic beginner beading technique of making wire loops using head pins and eye pins to connect beads.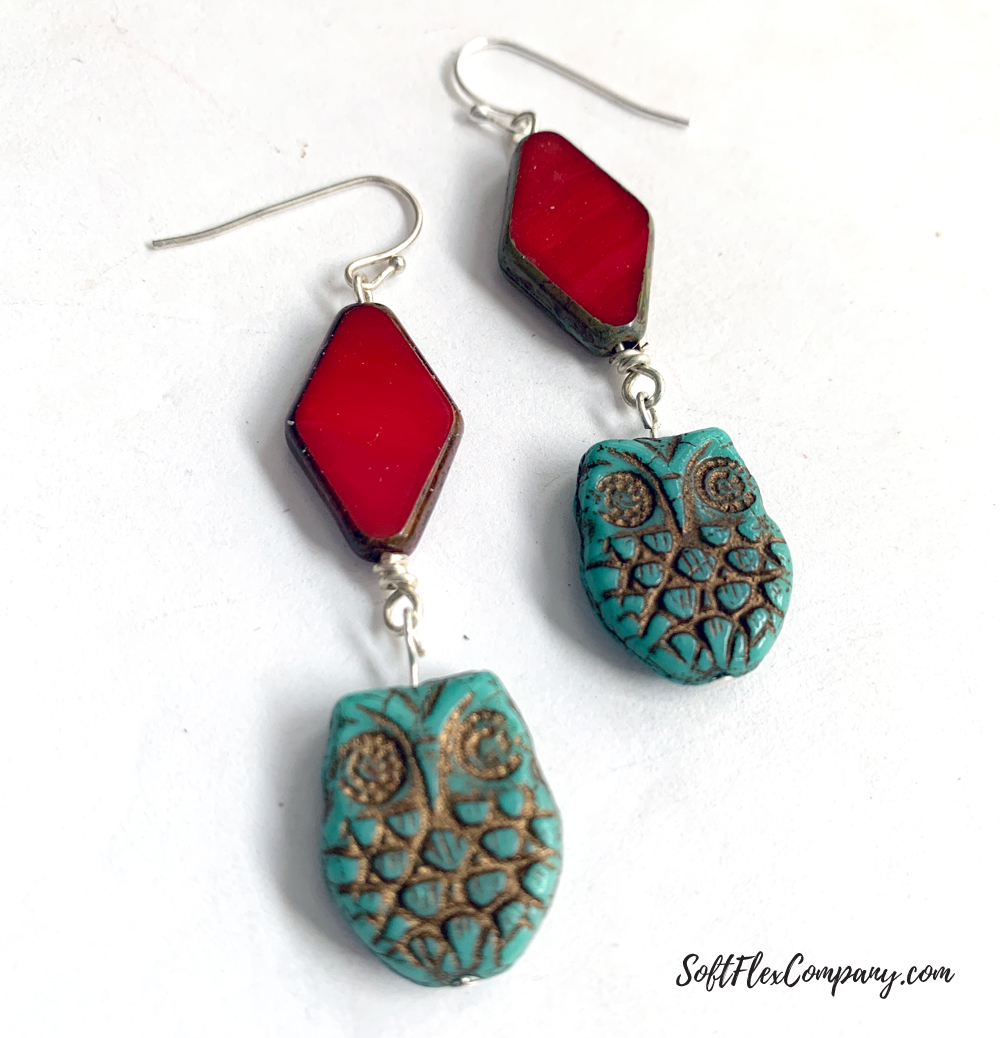 Czech Glass Beads
Head Pins
Eye Pins
Ear Wires
Chain Nose Pliers
Round Nose Pliers
Cutters
Chain Necklaces And Project Ideas With Jewelry Chain
Sara wanted to show off our new chain. We added chain and some other goodies to the site this week. We have new Pendants, Charms, and Buttons, too! We included some chain in our Bee Kind Design Kit (Sold Out), but this is the first time we have actually sold jewelry chain. So, she decided it was a good time to make a video showing off some jewelry project ideas. Chain is so easy to work with, simply add a pendant for a quick DIY necklace. Add charms and make a lovely bracelet. You can turn your chain into a tassel or link beads. Sara also showed how you can turn Soft Flex wire into a connector on the chain.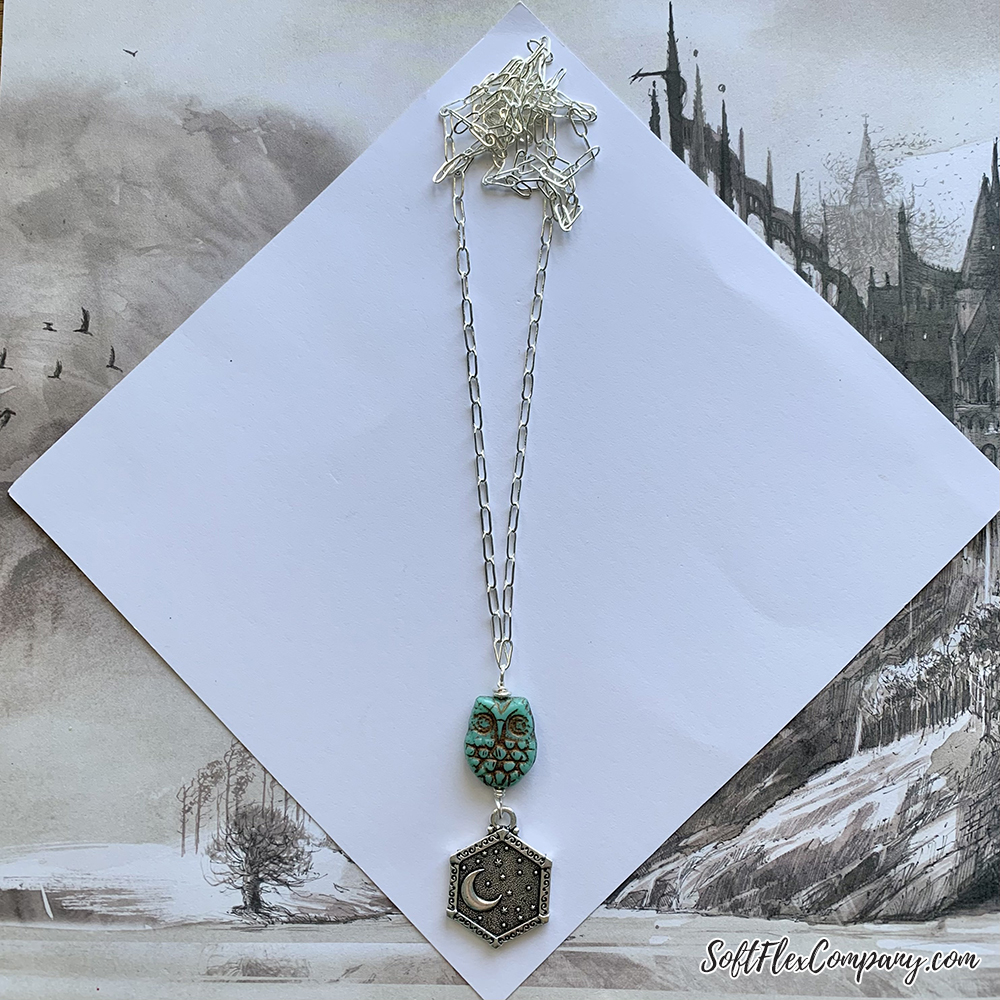 Chain
Clasp
Charms
Pendants
Soft Flex Craft Wire - 18 Gauge
Soft Flex Craft Wire Silver Plated - 18 Gauge
Chain Nose Pliers
Cutters
Kit Day Is Next Week! Watch Marcie Creates Unbox Our Previous Design Kit - Purple Petals
We love to see what creators and designers are making with our mystery themed design kits. Our kits are limited in inventory and we fill each with the same contents. The fun is getting to see how a single set of supplies can be turned into so many varied finished designs from the creative folk that make jewelry. One designer may turn the kit into a bunch of earrings. Another might turn the kit into a wildly detailed necklace or pendant. It is always exciting to see where the muse takes our community and friends. Get an unbiased opinion about the contents of our design kits from YouTube designer Marcie Creates.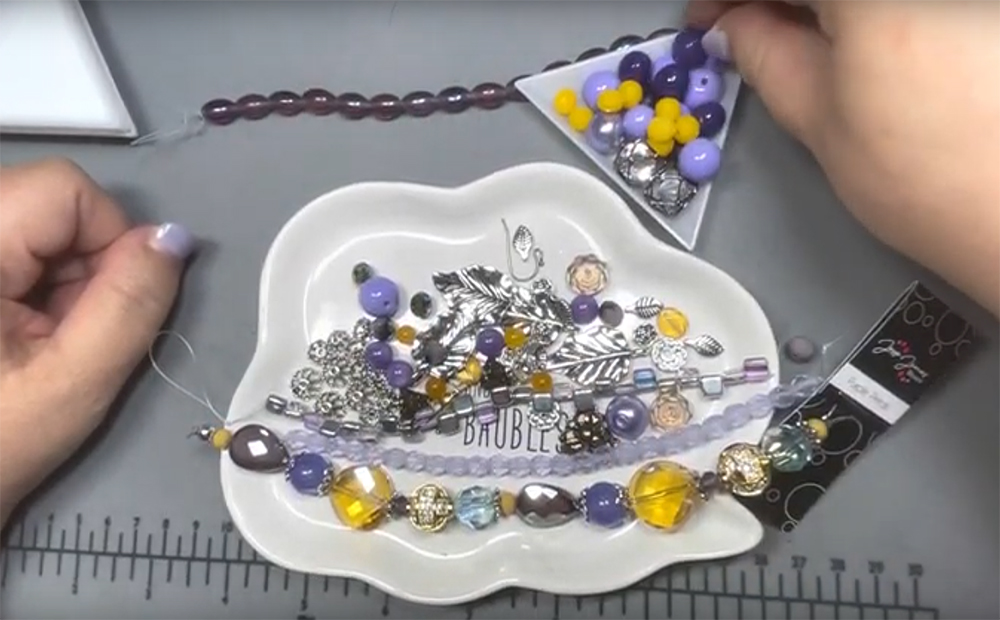 From Marcie Creates:
My name is Marcie Hall and I live in North Texas. I am a mixed media artist, jewelry maker, recipe creator and an avid Dachshund Lover (I have two rescues- Ginger and Cha Cha). I have been an artist my whole life. In my early art days, I would create prints, sculpture, ink drawings and oil paintings. About 25 years ago, I started making jewelry after a friend invited me to take an intro class at my local bead shop - I was hooked! I loved everything about jewelry making- the colors, textures and shapes really spoke to me. Soon I was making jewelry for family and friends and then everyone said, "you should sell your jewelry" and Marcie Hall Designs was born.
I recently started a YouTube channel called Marcie Creates to share my passion for beads, jewelry making, mixed media art and cooking. YouTube is a new venture - I am really enjoying it and would love for you to join me!
Visit Marcie's links:
Marcie Creates YouTube Channel
DIY Bracelet: How to Make a Charm Bracelet with Hollow Mesh
Nealay Patel is the owner of SilverSilk & More. SilverSilk is a knitted wire jewelry chain. But, it is like no other jewelry chain out in the craft market. SilverSilk is made by many tiny latch-hook needles that spin around with wire, intricately machine-stitching the wire into an elegant yet strong and supple knitted wire chain. This knitted wire stitch-work offers the crafter new and unusual ways to use it. You can string large-hole beads on it, sew through it, wire-wrap it, glue it, put it in resin or just leave it as a draped jewelry chain. We love SilverSilk chain, it is the perfect complement to Soft Flex Craft Wire or beading wire. These beading elements can be interwoven and wire wrapped into exciting new jewelry. Design something elegant and rich today with these two stringing options. Your finished jewelry will look like you bought it from a high end gallery!
From Nealay:
Hollow mesh is a wonderful chain that may be used to add texture to a surface. In this case, I'm using it over a blank cuff to simulate a hammered look. I'll show you how to case the blank cuff with Pearlesque Hollow Mesh and attach crimps with ease. Embellishing is the fun part, and you can really go crazy with left over beads for this project. Let's get to making!
SilverSilk Pearlesque Hollow Mesh
Blank Skinny Cuff
Charms
Head Pins
Jump Rings
Cutters
Round Nose Pliers
Chain Nose Pliers
Dowel (or Round Chopstick)
Tool Magic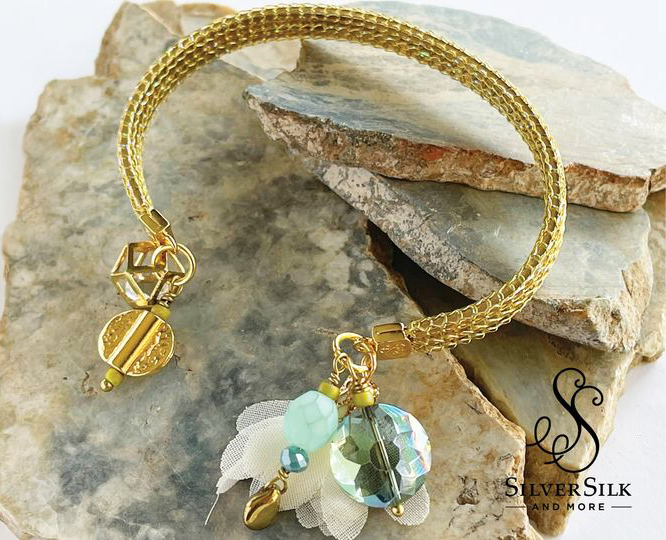 Be sure to mark your calendars for every Tuesday, 5:30pm CST and hop over to facebook.com/groups/silversilk to watch Nealay's videos live and ask questions.
Nealay's channel is dedicated to learning how to make high quality jewelry with SilverSilk with an emphasis on design. You can follow his journey here:
www.instagram.com/silversilkandmore
www.facebook.com/silversilkandmore
Or join his Silkies group and be a part of the conversation www.facebook.com/groups/silversilk


Join our Facebook group – VIB. Stay in the know. Stay up to date. From our bead shows to our video shows and sales, you can stay in touch with us. The community is full of artistic and helpful beaders and crafty people. Inspire and be inspired. Share your pictures and get the beading bug from others!
Visit the Soft Flex Company YouTube Channel!
---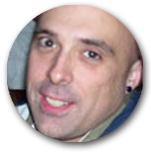 Blog contributor Thomas Soles loves Jazz Age writers and crunchy french fries. His favorite gemstones are Lapis and Pietersite. His favorite hobby is day dreaming. And his favorite mustache is Freddie Mercury's. As you can see, he has a healthy (or possibly unhealthy) sense of humor. You can write to him at Thomas@SoftFlexCompany.com