Happy New Year! Kristen returned for her first video of the New Year this week. It's a simple dangle earring design that uses a closed jump ring as a design component paired with beads from our newest limited supply bead mix, Snow Queen. We introduce a new bead mix each month and this design can be easily modified to be used with any of our exclusive bead mixes!

Free Spirit Beading with Kristen Fagan
Make sure you watch Kristen's YouTube live shows, Free Spirit Beading. She films every Monday afternoon at 12:00pm PST. Her videos are a great way to find inspiration if you need decoration or jewelry ideas. Catch her live and she will answer your questions. Make sure you subscribe to our YouTube channel. If you have missed any episodes, you can check out our YouTube library to catch up!
Make Simple Dangle Earrings with Soft Flex, Beads & Jump Rings
Supplies:
Snow Queen Bead Mix
Snow Queen Trios Beading Wire Pack
8mm Jump Rings - Closed
Ear Wires
2x2mm Crimp Tubes
3x3mm Crimp Tubes
Magical Crimping Pliers
Mighty Crimper
Cutters
Mini Macrame Board
Bead Stoppers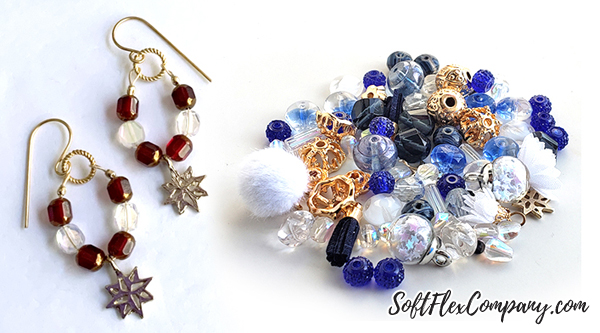 I first created this design with our exclusive limited supply bead mix for December, O Tannenbaum and thought it would be a great design to share using our January bead mix, Snow Queen too!
This simple earring tutorial is a nice design for beading beginners to try. You don't need a lot of materials and the main skill to master is crimping. Once you have that, you are all set! Click here to learn all about crimps and for crimping instructions.
Did you hear that the 2020 Pantone Color of the Year is classic blue? The Snow Queen bead mix had these pretty blue beads that worked perfectly for this design, and on point with this year's color trend! The snowflake is perfect for winter jewelry but, you can change the charm to something nautical or beachy and now it's perfect for summer!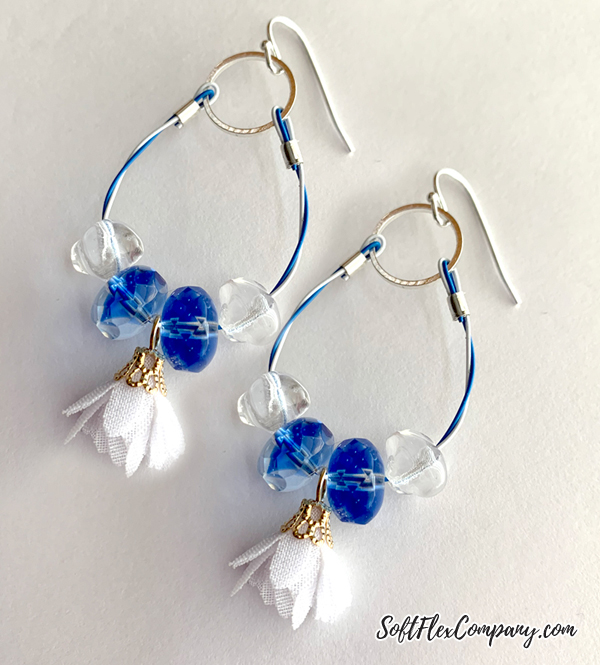 One of the fun aspects of catching the show live is that you can add your input! On this episode, the viewers challenged me to twist two beading wire colors from the Snow Queen Trios pack together. You see how I worked out the design and made adjustments on the fly to fit the challenge of twisting wire, having more wire to crimp and needing beads to fit through as well as making sure the beads were be heavy enough for the overall design. I think this resulted in a great pair of earrings, what do you think?
If you love this project, you might also like this fun project!
Remnant Seed Bead Earrings
We all have little groupings of leftover beads from another design, don't we? I am particularly fond of this mix of seed beads I've been holding onto. The enjoy the bright playful colors together and decided to finally put them to use in these earrings.
This design is also great for using leftover Soft Flex beading wire clippings. I have a bag of beading wire remnants that I hold onto for small projects such as this. I found two 6″ strands of Tanzanite beading wire in my stash that paired well with this design. The Tanzanite color reminds me of denim and because of that it feels like a "go with anything" neutral color to me. Do you agree?
Look through your beading wire remnants stash and find two 6″ strands. I used Soft Flex beading wire in Tanzanite but, for this design you can use just about any color you have.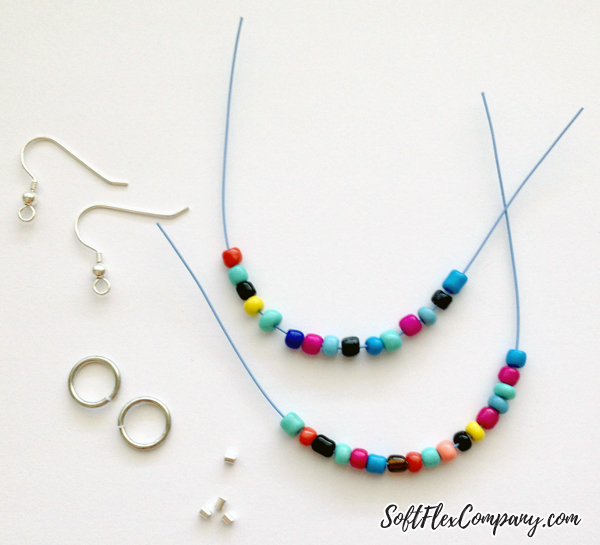 Supplies:
Mixed Seed Beads Size 6/0
10mm Jump Rings
Soft Flex .019 Beading Wire – 12″
Ear Wires
2x2mm Crimp Tubes
Magical or Regular Crimping Pliers
Cutters
Bead Stoppers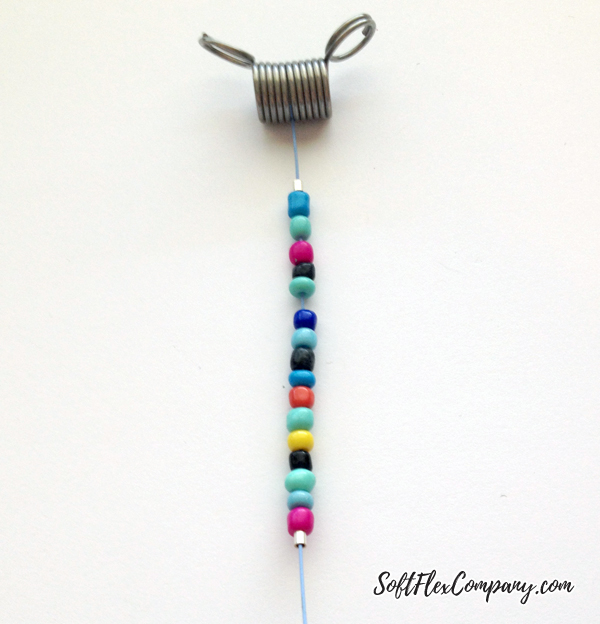 Clip a bead stopper to one end of your beading wire strand to keep your beads from slipping. String a crimp tube, 16 seed beads and another crimp tube.
If you are using open jump rings, use your chain nose pliers to close both of them.
Then, one end at a time, wrap your beading wire around one of your jump rings and back through the crimp tube. Once you have both ends around the jump ring and through the crimp tubes you may adjust the size of your loop.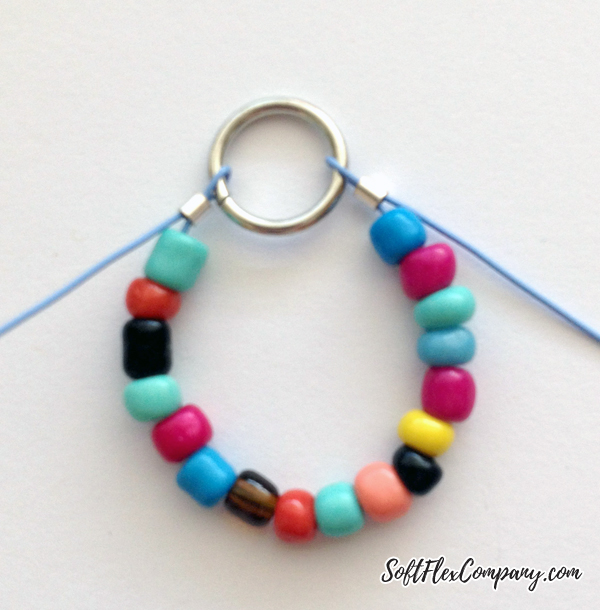 When you are happy with the shape, crimp the crimp tubes using the Magical Crimper or Regular Crimping Pliers. (I used the Magical Crimper to turn the crimp tube into a 2mm bead.)
Once crimped securely, cut off your excess wire and using chain nose pliers, attach to your ear wire to the jump ring. Repeat for the second earring.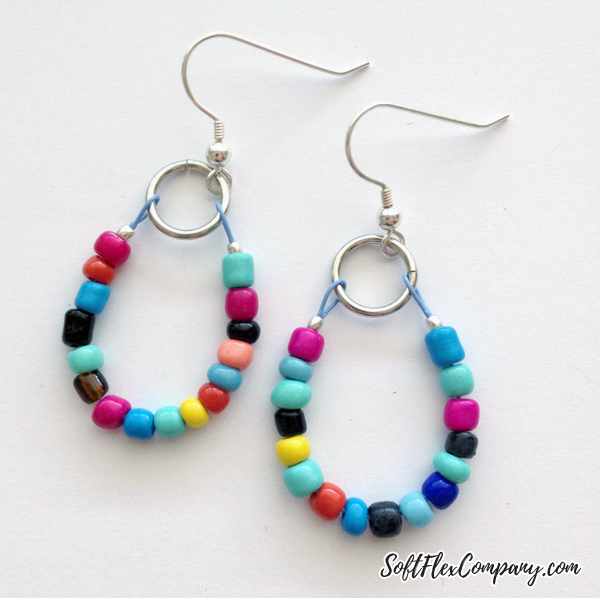 Join our Facebook group – VIB. Stay in the know. Stay up to date. From our bead shows to our video shows and sales, you can stay in touch with us. The community is full of artistic and helpful beaders and crafty people. Inspire and be inspired. Share your pictures and get the beading bug from others!

Visit the Soft Flex Company YouTube Channel!

---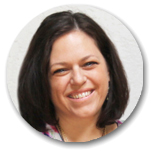 Kristen Fagan is the Website Graphic Designer and a Jewelry Making Educator for Soft Flex® Company. She is the co-author of Seed Bead Revolution, an artist and creativity guide. She currently lives in Arizona with her husband, their two sons and two dogs. When she's not painting, drawing or beading, she enjoys reading, yoga, exploring the outdoors and traveling. Her favorite stones are Opal, Turquoise, and Quartz and she can't bead without Bead Stoppers. You can email her at Kristen@softflexcompany.com or visit her Website | Facebook | Instagram