Learn How To Make Beaded Chain Three Ways - Make Your Own DIY Chain For Jewelry Making
I love to make my own beaded chain. There are a bunch of different ways to make beaded chain and it is a terrific jewelry making technique to learn. In my latest videos, I show you three styles of beaded chain using some gorgeous Czech Glass beads!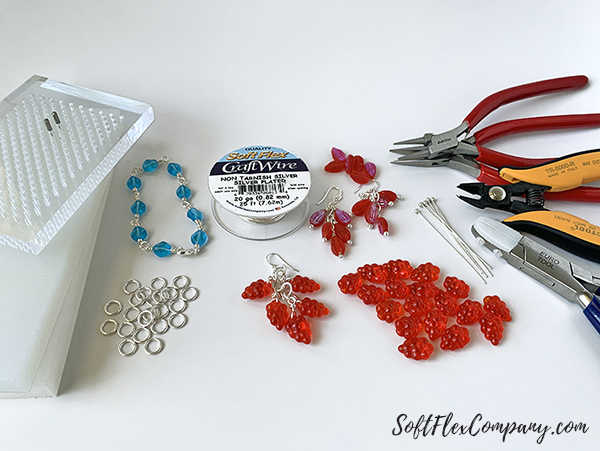 You can make chain in a number of ways. I decided to focus in on using Soft Flex Craft Wire.
Soft Flex Craft Wire is a high quality, permanently colored copper wire. It is resistant to scratching, peeling and marring. This is due to the special enameling process used to coat the wire to produce the wide spectrum of colors we offer. After the enamel is applied, the wire is then clear coated to prevent tarnishing. Bare Copper is the only wire in the line that is not treated. If antiques and old findings are your medium, Bare Copper will patina - perfect for making that new project look like an heirloom.
Quality Soft Flex Craft Wire is 100% lead and nickel free. There are no other metals used in the wire production other than copper and fine silver. The temper of the wire is soft. It is firmer than similar wire products offered on the market, which are typically only available in dead soft and can't be tempered to half hard. We currently offer six of the most commonly used gauges in the jewelry industry and more are on the horizon. An exceptional design idea deserves a professional craft wire.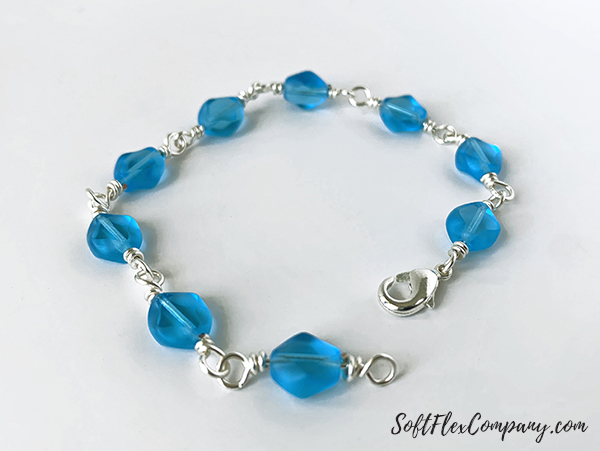 In the first design, I made connectors and then interconnected them into a chain. You can use any bead for a design like this. I used a table cut Czech glass bead in one color, but this would be so fun in a rainbow of colors. I used 20 gauge Soft Flex Craft Wire, but you could use a finer gauge too.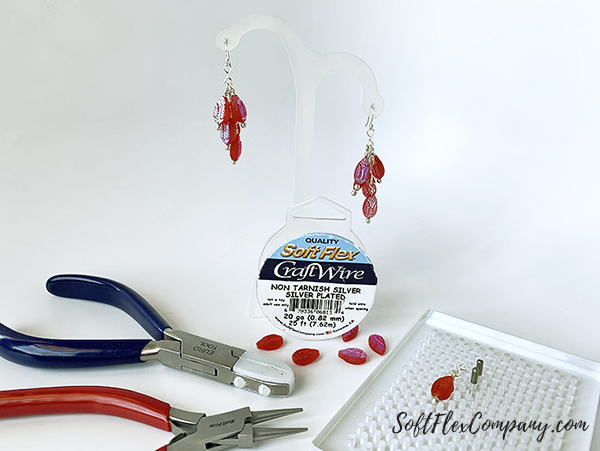 Second, I created a chain by making s-hooks using a WigJig Delphi and interconnected them to make the center chain.
The Delphi is sweet and petite. This jig is ideal for smaller designs. If you are creating earrings or delicate components, this jig board is super handy! The pegs are slightly smaller and spaced closer together than the larger Olympus Lite jig board. This means your designs will have smaller loops and allow for daintier patterns. You can reference any pattern for the Olympus Lite and replicate it with your Delphi, it will just make your pattern more petite. Jigs are great for consistency and therefore perfect for making chain components.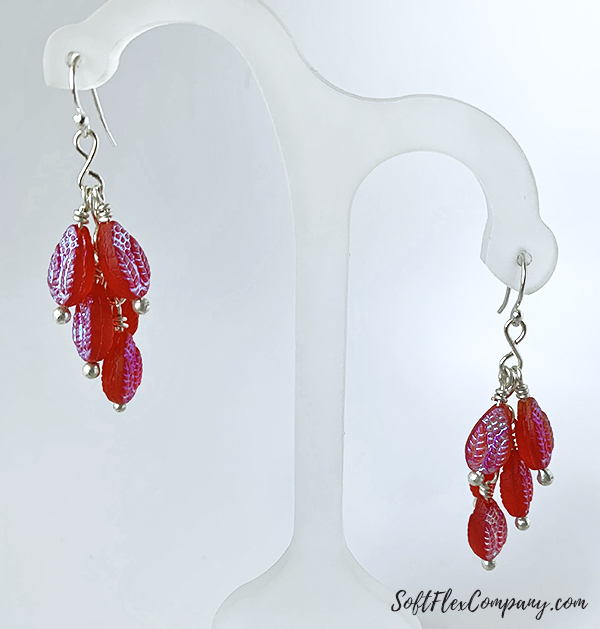 After creating the center chain, I made beaded dangles using head pins. The hole in these beads ran up and down, so it was a perfect fit for head pins. I attached each dangle to the chain to create a beaded cluster. I love how these earrings turned out.
Finally, I created a chain using jump rings. These beads have holes that run from left to right at the top of the grape clusters. So a headpin would not work well with these beads. So I used Soft Flex Craft Wire to make them into dangles. I attached each dangle to the jump ring chain to create a beaded cluster.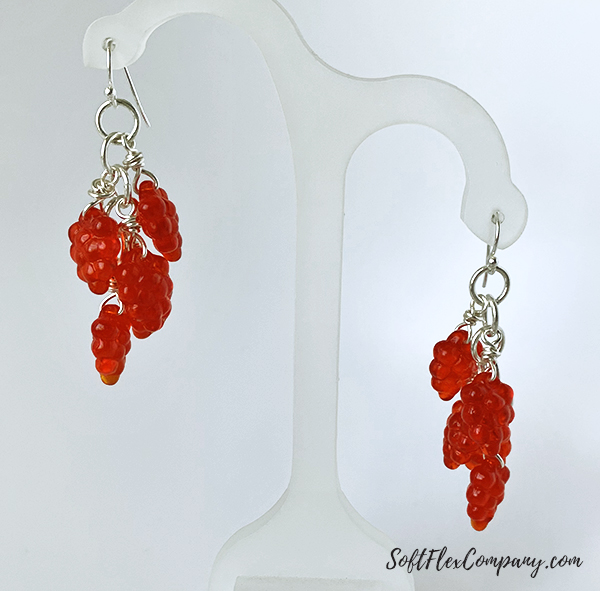 And there you have it, beaded chain made three ways. Beaded chain is fun to incorporate into earrings, bracelets, necklaces and anklets. Making your own chain is affordable and easy.
To make your own beaded chain, make sure you have some basic tools on hand. You'll need round nose pliers, chain nose pliers, nylon jaw pliers and a wire whacker. Having a WigJig is nice for not just making chain but also for making ear wire, clasp and basic connectors.
Join our Facebook group – VIB. Stay in the know. Stay up to date. From our bead shows to our video shows and sales, you can stay in touch with us. The community is full of artistic and helpful beaders and crafty people. Inspire and be inspired. Share your pictures and get the beading bug from others!
Visit the Soft Flex Company YouTube Channel!
---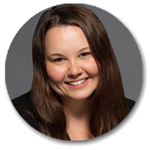 Sara Oehler (pronounced Ay-ler) is a well-known jewelry designer living in the Bay Area. Sara is the author of several beading books, including her latest title, written with Kristen Fagan, Seed Bead Revolution. She has designed and written for numerous publications including: BeadStyle, Bead&Button, Bead Trends, Stringing, Jewelry in Fashion Trends, Simply Beads, The Flow and Today's Creative Home Arts. Currently, Sara is the Sales and Marketing Manager for Soft Flex Company.Ask Sara Bead Expert
Blog: softflexcompany.com/beading-blog
Email: Sara@SoftFlexCompany.com