How well do you know your tools? Let's look at some basics you should have in your jewelry making supplies. We will look at some fundamentals and also some tools that can make you a more nuanced designer.
Every toolkit should have some similarities. There are tools that everybody should have. You most certainly need a good pair of cutters and a pair of crimping pliers. A bead mat is not a must, but they make your work a lot less frustrating if you bead on hard flat surfaces. Tools make you powerful. They make every task easier and allow you to excel in your craft. Familiarity with tools can elevate your work.

Subscribe to our YouTube channel for more tips. Visit our Facebook page if you want to catch our live shows and sales. If you have any questions about the tools we carry, email us or join our Facebook group – VIB. We want you to be an informed beader!
Bead Mat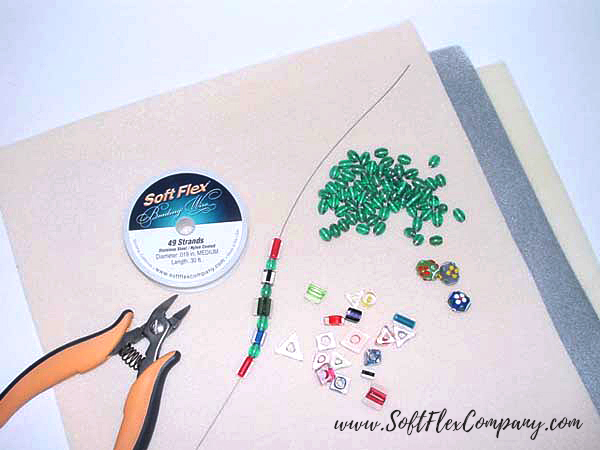 Bead mats are fantastic. Lay a bead mat down and you have an instant bead studio. Bead mats are small and portable. You can work on a hard surface without worrying about your beads running away. Bead Mats are made with a durable foam material. They are wrinkle free and washable.
Bead Stopper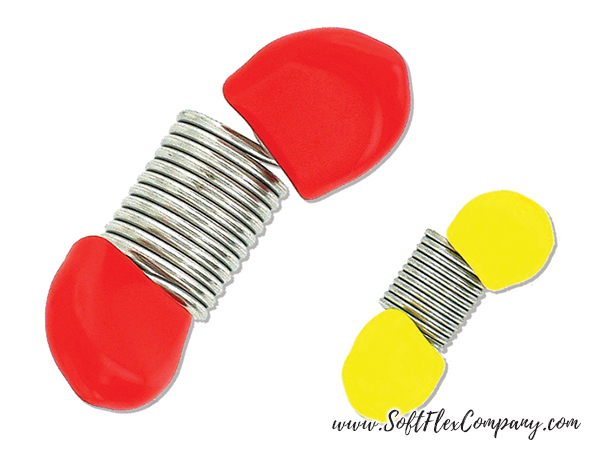 We love Bead Stoppers. Bead Stoppers clip on the end of an unfinished jewelry design so you do not lose your strung beads before the piece is crimped and finished. You can clip your wire and leave knowing your design is secure until you return. They can hold wire in place while you string. You can use them to organize wire when working with a Kumihimo board. Bead Stoppers can hold multiple wires and cords. So versatile and awesome!
Crimping Pliers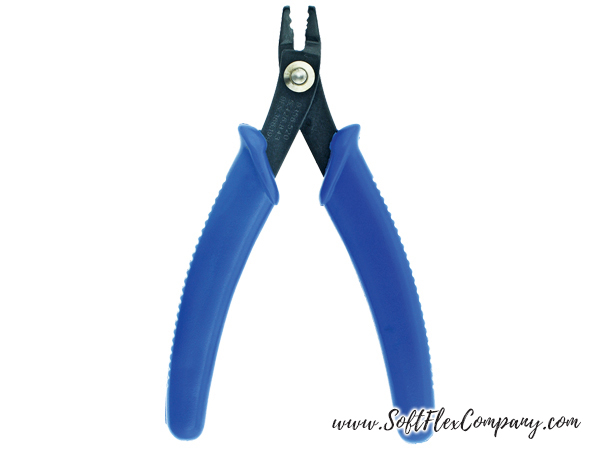 Crimping pliers are a must if you want to finish your jewelry like a professional. Once you master your crimping pliers, every crimp is uniform and secure. Trying to smash your crimps with a pair of regular pair of pliers means your crimps will be irregular and prone to slipping. Crimping pliers allow for your design to be secure with a crimp bead that looks and feels smooth. Easy to follow instructions can be found in our Tips and Tricks section.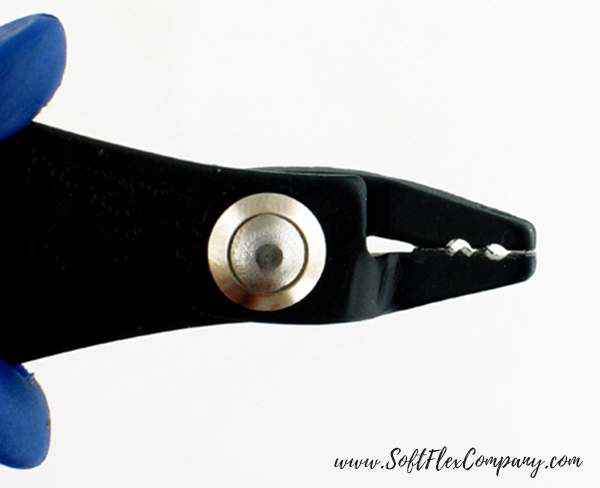 Regular crimping pliers work with 2x2mm crimps or 2x3mm crimps. 2x2mm crimps are the most common crimps you will have in your kit. They work with .014 fine and .019 medium diameter wires.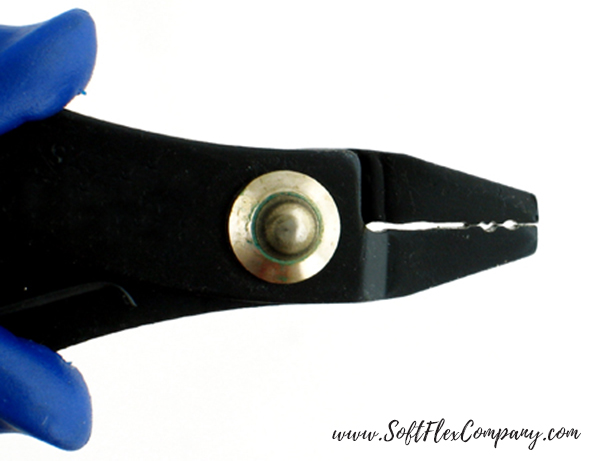 Micro crimping pliers work with 1x1mm crimps. They are a must if you work with our .010 very fine diameter. If your designs are strung on larger diameters, you will not need this tool. The crimping hole and rounding hole are very small on these crimping pliers.
Mighty crimping pliers are the tool you need for your larger crimps. 3x3mm and larger. This tool is great for finishing a multi-strand necklace. The crimping hole and rounding hole are large on these crimping pliers.
Magical Crimping Pliers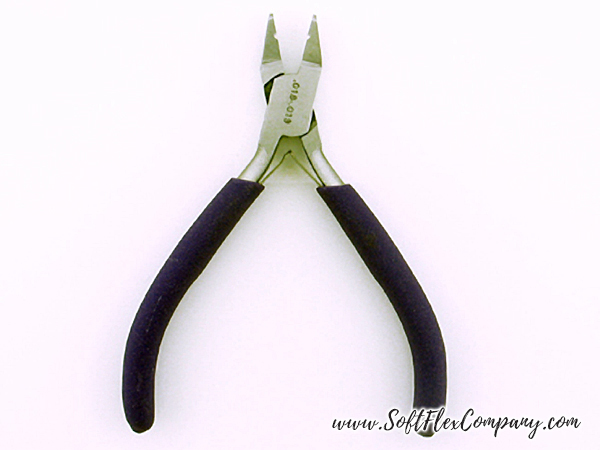 Magical Crimping Pliers turn an ordinary crimp tube into a rounded bead. They eliminate the need for a crimp cover. You do not want to conceal this lovely finish. Magical Crimping Pliers make it easy to incorporate your finished crimps into the design. They work with 2x2mm crimps. Great for illusion necklaces, watch our YouTube videos for instructions our click here for some tips. These crimping pliers are easy to learn and master. They have a single rounding hole. They 'pillow' your crimps and then round them into a beautiful bead.
Cutters
.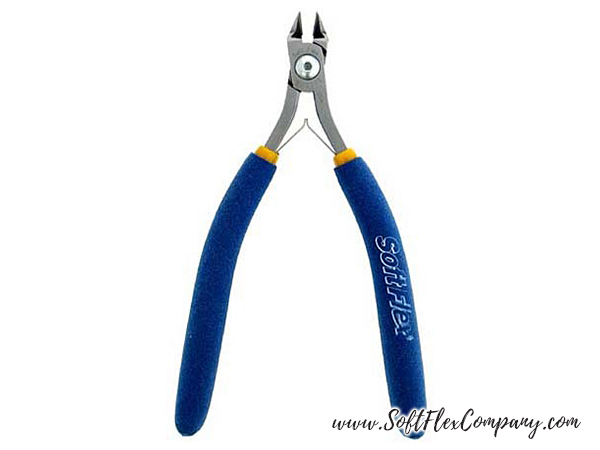 Professional Soft Flex Flush Cutters are the top-of-the-line tool for cutting wire. They will give you a flush cut against your crimps. They will cut stainless steel, tungsten and nickel in diameters up to 1.00mm. The blade exceeds 64 on the Rockwell Hardness Scale. Each cutter is hand tested and will get up to half a million cuts. Once the blade starts to dull, you can have them sharpened and the tool will be as good as new. This tool is a great upgrade from bead nippers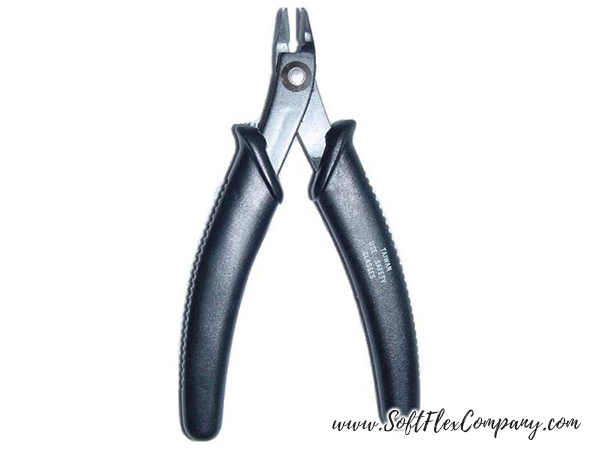 These bead nippers are wonderful for a beginner. These are cost effective for someone who does not do a lot of cutting. They are not intended to be used for anything but cord and soft wire. Once you start designing more jewelry and cutting more wire, you will find that you may need to replace your nippers as the blades dull over time.
Bead Reamer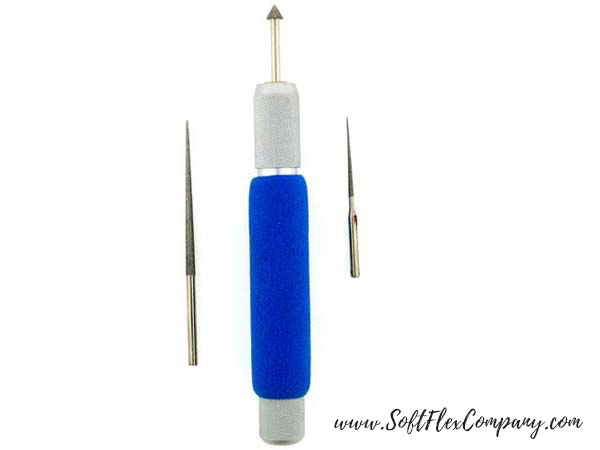 If you have a bead with an irregular channel, it can be very frustrating. That channel can block wire or be ferocious on the wire and tear into it. This tool is perfect for cleaning out and smoothing the inside of bead holes. When using, make sure to use water as a lubricant to avoid breaking your beads or wearing down the bit. This bead reamer is hollow so you can store your reamer bits in the tool. This bead reamer comes with three diamond coated bits that are stored in the handle. If you dull the diamond coating on the bits, you can replace them individually instead of replacing the whole tool.
Beading Awl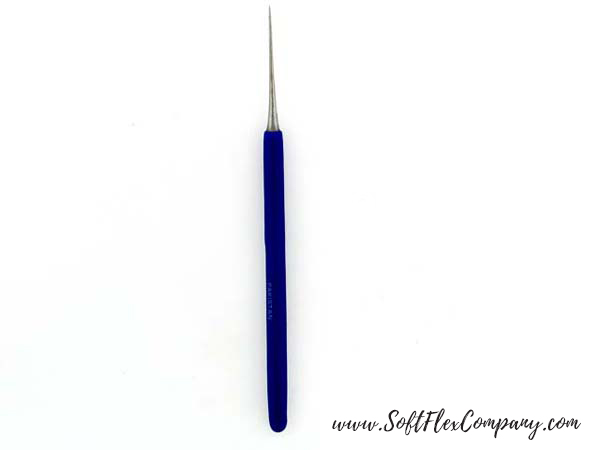 Master your knots with a beading awl. Awls can move knots closer to beads. They can help loosen a stubborn knot. This is a great tool if you work with pearls and string a traditional knotted pearl necklace.
Kumihimo Disk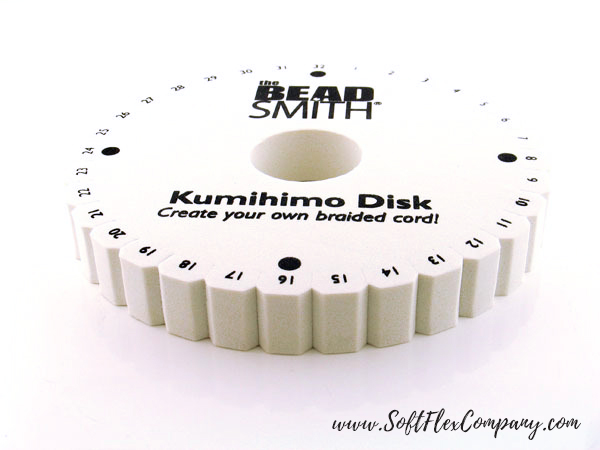 Kumihimo means 'gathered threads' in Japanese. It is a form of braiding. Kumihimo braids can be used to create decorative lace, cords, jewelry or clothing accessories. Square boards will give you a flatter design. Round boards will give you a rounder finish. These boards are so easy to pick up and learn. You can braid Soft Flex Wire and add beads to your design.
Macramé Board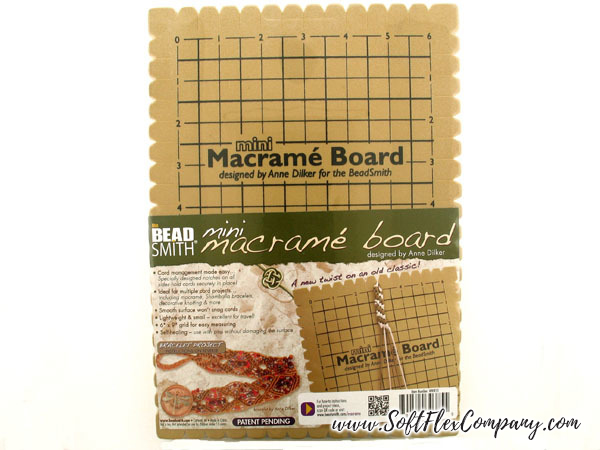 Macramé is likely derived from Arabic or Turkish words describing fringes and weaving techniques. It is a form of crafting textiles using knots - rather than knitting, crocheting or weaving. These boards are great for micro macramé designs with Soft Flex Wire. The notches on the boards grip your wire as you work. Make sure you watch our macramé videos on YouTube.
Bead Stringing Starter Kit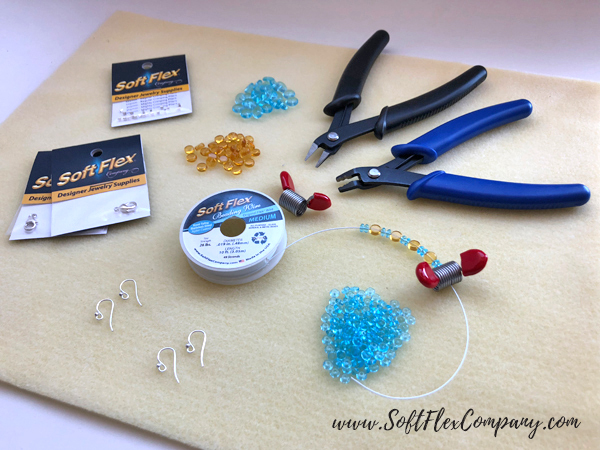 The perfect kit for anyone that wants to get started in beading and jewelry-making. This kit is exactly what you need to make your own DIY necklaces and bracelets. This Bead Stringing Starter Kit includes a Bead Mat, 2 red tip Bead Stoppers, Regular Crimping Pliers, Bead Nipper, 20 count package of 2x2mm Crimp Tubes, Ear Wires, Lobster Clasps, a 10ft spool of Soft Flex .019 Medium Beading Wire in your choice of color and a FREE package of Beads. (Bead colors vary and will be based on your wire color choice).
Visit the Soft Flex Company YouTube Channel!
---
Blog contributor Thomas Soles is the Trade Show Coordinator for Soft Flex Company. His favorite stones are Lapis and Pietersite. His favorite hobby is day dreaming. And his favorite mustache is Tom Selleck's. As you can see, he has a healthy (or possibly unhealthy) sense of humor. You can write to him at Thomas@SoftFlexCompany.com