If you missed our live Facebook design challenge with SilverSilk and More, you can find it on YouTube or Facebook videos. This time, Sara opens a beading kit from SilverSilk and More and creates a necklace and earrings. SilverSilk is owned by our friend Nealay Patel. Nealay is a talented artist and jewelry designer. His SilverSilk knitted wire is a lush addition to any jewelry design.

Sara hosts design challenges on Facebook. These challenges feature mystery gifts that she unboxes and then she must design some lovely jewelry on the spot. We recently decided to start creating kits from the bead stores we feature so our viewers can buy one and participate at home. Viewers can recreate the jewelry Sara made on her video or design their own jewelry.
If you enjoy visiting Facebook, you can join our VIB group. VIB is a community of jewelry designers. VIB members can post images of their jewelry, discuss technique, and even get help from the pros that are in our group. Soft Flex Company features giveaways and special events for VIB members. Members can take part as much as they wish, we do not push you to post, but we do love to hear from you if you are vocal.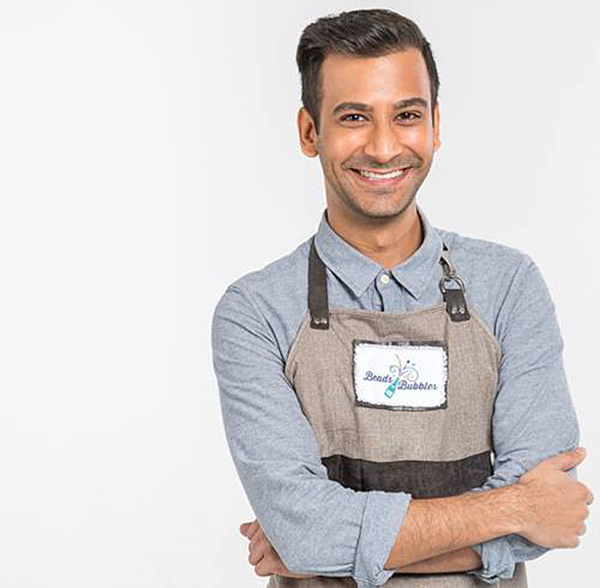 Soft Flex Company is carrying a limited edition SilverSilk Kit. Everything you see in the video, inside the unboxed package, is available in the Beading Kit. You will need tools and glue and anything that is not included in the kit if you want to recreate Sara's design.
SilverSilk wire is intricately knitted copper wire. You can buy SilverSilk in flat mesh, knitted in hollow tubes or knitted with beads captured in the center.
From the SilverSilk website:
Knitted from wires of 99.9% pure enameled copper that are nearly as thin as a human hair, SilverSilk is lightweight, incredibly durable, can be cut without fraying and is supple to the touch. The unique elasticity of the knit lends a luxurious free-flowing feel to SilverSilk, while the permanently enameled non-tarnish copper ensures a long-lasting beautiful finish - joining the strength and beauty of metal with the intricacy of finely woven knit. SilverSilk is machine stitched to perfection and will take your jewelry designs to the next level.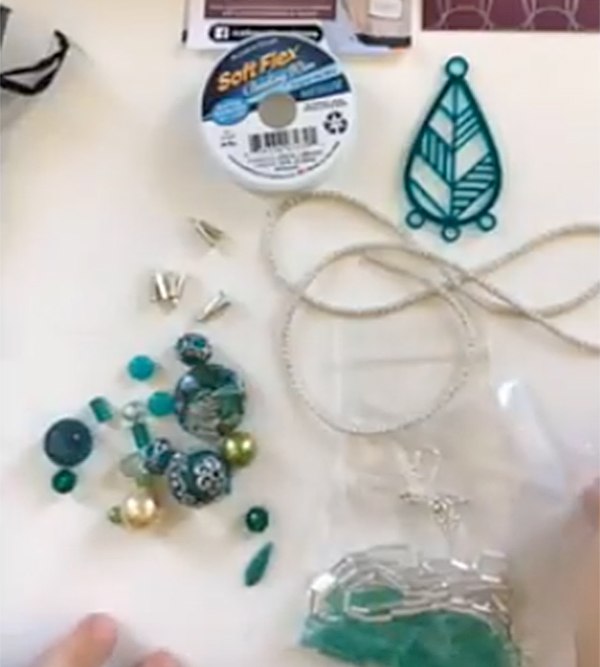 Sara starts her video discussing Nealay Patel. She has been friends with him for years and admires his jewelry designs. She is going to open a SilverSilk Kit featuring hand selected beads, findings, and wire from Nealay. She shows a necklace she designed from Nealay's previous mystery kit. The necklace was created using Fluorite color Soft Flex Beading Wire and a pendant from Nealay.
Sara shows one of Nealay's books: Jewelry Designs With Knitted Wire. Nealay has written three books. Soft Flex carries two, his knitted wire book and his wonderful Jewelry for the New Romantic. The projects in each book are clear and easy to follow. His jewelry is a dance of hoops, spirals, and knitted wire mingling with beading wire. His work is original and stunning.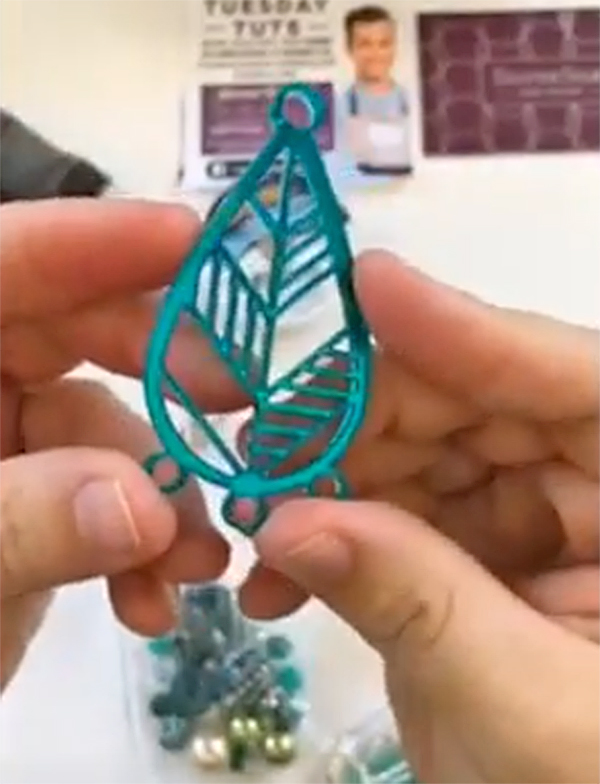 Sara is excited. She has never used SilverSilk wire. She says the SilverSilk Kits are available in extremely limited supplies. Make sure you grab yours before they are gone. Sara agrees with Nealay that SilverSilk and Soft Flex Beading Wire are a wonderful pairing and complement each other.
Sara and Nealay are going to be filming Beads, Baubles, and Jewels with Jill Wiseman in two weeks. She is excited for the opportunity to work with Nealay and Jill. Beads, Baubles, and Jewels is filmed in Ohio but the show can be viewed all across the country. Check their website for local listings.
Sara shows her SilverSilk Kit. She opens the package. Inside is a coupon for use on SilverSilk and More. If you enter SOFTFLEX at checkout, you can save 20% off on your purchase. The coupon cannot be combined with other discounts or sales. It expires September 30 th. The card also has Tuesday Tuts information: you can join Nealay every Tuesday at 5:30pm Central on Facebook Live if you would like to learn new design techniques from Nealay. His tutorials and fun and interactive, make sure you catch him live.
The SilverSilk Kit comes with Fluorite color beading wire. Fluorite comes in our medium .019 diameter. It is a 49 strand beading wire, this means it is a single wire comprised of 49 individual braided strands of marine quality stainless steel. It is flexible and durable.
There is a card in the kit with Nealay's contact information. There is a beautiful focal bead that was made exclusively for the kit. The back of the focal is silver and the front is teal. There is a couple feet of SilverSilk knitted wire in the kit.
Nealay and Sara filmed an episode of Jewelry Television years ago. During that time, there was a lady selling SilverSilk on the show. She gave Sara and Nealay a bunch of samples to take home. Nealay was so fond of the wire he wrote a book about it (Jewelry Designs with Knitted Wire). When the owner of SilverSilk decided to retire, Nealay purchased the company. Nealay is obviously passionate about SilverSilk and it is not hard to see why.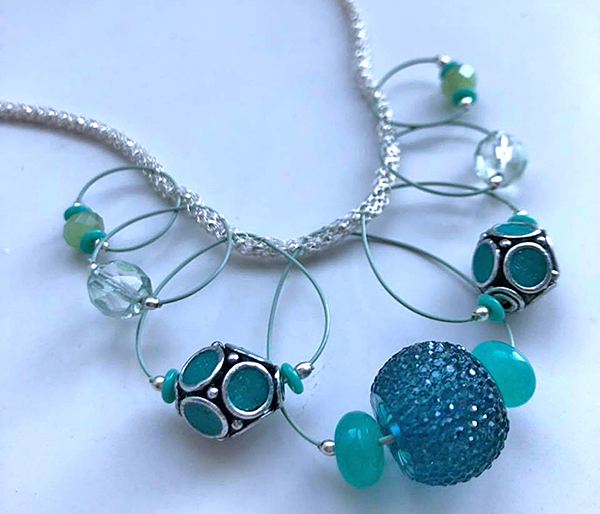 Nealay is a graphic designer for his day job. He tells Sara how he created the focal that is in the kit. Inside the kit, there are also some findings. Sara says she plans on using Special T Illusion Glue with the findings because she normally uses a tiny dab of glue with woven designs and knots. Special T is a gap filling glue; it fills the gaps and nooks inside of a knot and seals the knot for extra security. Nealay tells her that the glue is not necessary. His findings and SilverSilk will seal without glue, but he says she is welcome to do whatever she feels comfortable with. Sara is stunned that the glue is not necessary.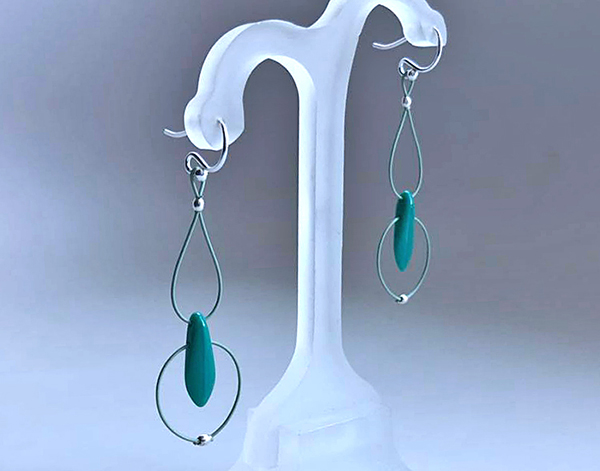 The kit comes with a bunch of wonderful beads and goodies from SilverSilk. Make sure to watch the video and see how Sara puts her design together.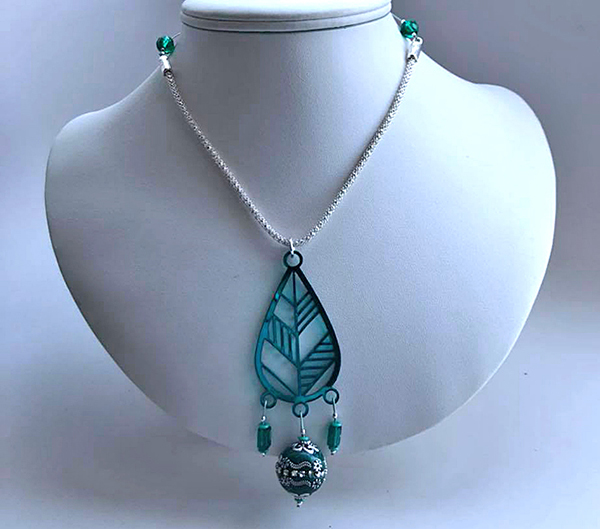 Make sure you check out Nealay's Facebook page and watch him live for Tuesday Tuts. If you would like to buy some SilverSilk, head to his website.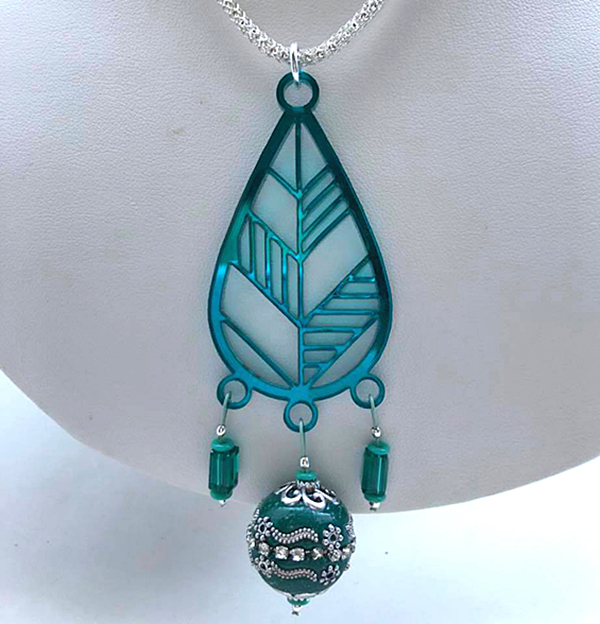 Don't miss Sara and Nealay on Beads Baubles & Jewels!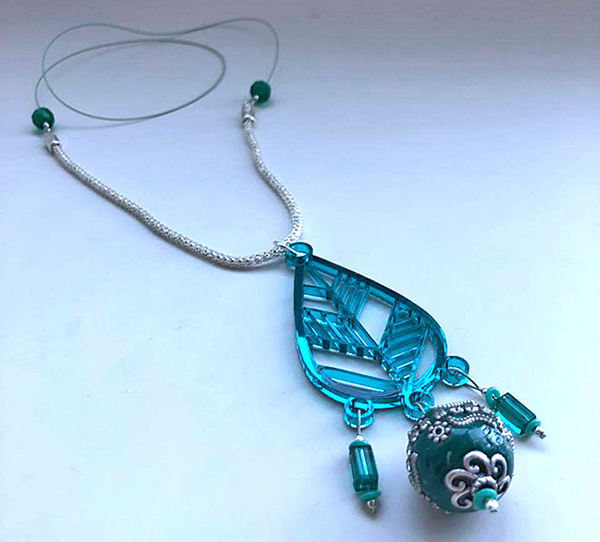 Visit the Soft Flex Company YouTube Channel!
---
Blog contributor Thomas Soles is the Trade Show Coordinator for Soft Flex Company. His favorite stones are Lapis and Pietersite. His favorite hobby is day dreaming. And his favorite mustache is Tom Selleck's. As you can see, he has a healthy (or possibly unhealthy) sense of humor. You can write to him at Thomas@SoftFlexCompany.com