Soft Flex Company is returning to Oakland next week. If you live in the area or are planning a vacation, you should visit us at this fun bead show, we will be with SilverSilk at booth 213! Oakland is a great place to visit in November. Historically, the Bay Area Bead Extravaganza ran during November. It was a strongly attended and incredibly diverse bead show full of informative classes and exciting bead sales. The BABE show ended its run two years ago. Many were worried that there would be a void. But Ava Motherwell, owner of The Whole Bead Show, took the reins and the beading event never skipped a beat.

When was the last time you visited a bead show? You may not realize it, but bead shows are an important part of the way this industry explores, networks, and operates. Bead shows bring the world together. We have a market for African trade beads, Czech glass, and wire wrapped lampwork from obscure Japanese artists - partly because we have these trade shows. If you love stringing beads and making jewelry, you really should prioritize your local bead shows. The vendors that take a risk and sell at these shows have goodies that you might miss if you don't visit them at the show. If you miss these wonderful artisans enough times, there is a possibility that they will move on and you will never bear witness to their wonderful treasures.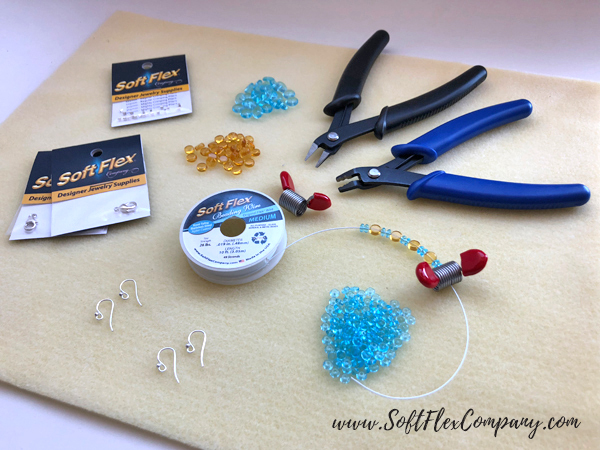 Are you a beginner beader or just need to add some tools to your toolkit?
The Bead Stringing Starter Kit is the perfect kit for anyone that wants to get started in beading and jewelry-making. This kit is exactly what you need to make your own DIY necklaces and bracelets. This Bead Stringing Starter Kit includes a Bead Mat, 2 red tip Bead Stoppers, Regular Crimping Pliers, Bead Nipper, 20 count package of 2x2mm Crimp Tubes, Ear Wires, Lobster Clasps, a 10ft spool of Soft Flex .019 Medium Beading Wire in your choice of color and a FREE package of Beads. (Bead colors vary and will be based on your wire color choice).
What is the Whole Bead Show?
Ava Motherwell, the show host, has been staging bead shows for over twenty-five years. She put together her first show in Washington D.C. It was a simple affair with only eight exhibitors. This blossomed into a beading show empire of sorts. She moved on to a show in Tucson that was a wild success and she added more and more cities. You can visit a Whole Bead Show in places all over the United States. New York, Colorado, Arizona, Hawaii, California and Nevada - there is a show for everyone whether you are a tourist or a local.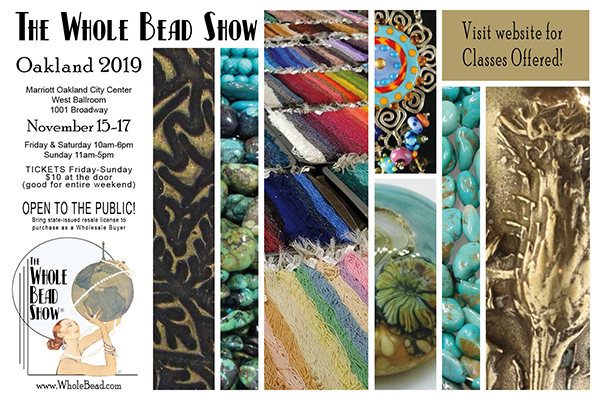 The Whole Bead Show is staged all over the United States. There are various shows throughout the year. One of them may even be near you! Each show is full of eclectic and varied exhibitors and classes. You can find your next favorite tool at a Whole Bead Show. You can learn a jewelry making technique. You can even meet some of your favorite jewelry designers!
Why You Should Support Bead Shows
Don't miss this show!
Bead shows were once mighty events. They were dense with shoppers and full of exciting classes. Times have changed. People have changed. We now spend more time shopping online, rather than attending bead shows and visiting local bead stores. Many bead shows have reduced their schedules or disappeared altogether. If we want bead shows to continue thriving, we need to support them!
Buying your beads online is fantastic. But, nothing beats the sense of joy and community when you attend a bead show. There are exhibitors from all over the world. Shops you may have visited online are now physical presences as you move around the show booths. You have the opportunity to speak to the vendors you love and meet the jewelry designers that have inspired you. Don't miss out.
If you have never visited a bead show before, you are in for a magical weekend. Table after table of beads and tools. Nothing is as satisfying as cradling a handful shimmering colors and finding the beads that speak to you. Bring your friends and save money with bulk purchases. Make friends with the exhibitors and you might be privy to something they have not put on their website, you might even get a screaming deal on something they normally don't discount. Make sure you take a class and learn a new jewelry designing technique!
The Whole Bead Show in Oakland
Soft Flex Company has been a presence at the Oakland bead show scene for almost two decades. We have attended shows and provided demos for our products. We loved being a part of the Bay Area Bead Extravaganza and we were sad to see it end a long, glorious run.
We were pleasantly surprised when Ava Motherwell hosted a Whole Bead Show in Oakland, at the same venue - Marriott Oakland City Center - around the same time a BABE show would have been in progress. This meant that Oakland would have a bead show in November, as it has for many years. We were also happy to see so many regulars from all of the previous years. Bead Shows are going to stay a fixture in Oakland, as long as there is a demand.
The YouTube video above was filmed at our booth last year. Sara was our demo designer. She showed curious customers how to use Soft Flex Craft Wire, knitting spools, and more during the show. While at the booth, she answered questions and showed off techniques and how-tos. If you have any questions about jewelry design, make sure you visit Sara at The Whole Bead Show!
This show is open to the general public. No pre-registration is required or offered. Bring a copy of your state-issued resale license to purchase as a wholesale buyer.
TICKETS
Friday - Sunday $10 at the door (good for entire weekend)
COUPON - make sure you print this out. Save some money!
Shipping & Receiving Instructions for The UPS Store if you wish to mail your purchases instead of bringing them home with you.
Parking Finder - Has an interactive map where you can type in your times/dates and it will tell you which garages are open and what the estimated cost will be.
Make-and-Take & Special Events
Click to view CLASSES
Soft Flex Beading Wire at The Whole Bead Show
We will be doing demos this year. If you would like to purchase our beading wire, make sure you visit these vendors:
Blue Door Beads | Garden of Beadin' | Jesse James Beads | J. M. Imports | Just Bead It | Micro-Tools
Beads of Courage at The Whole Bead Show
Beads of Courage will have a booth at the show where you can make a Courage Clip to keep and decorate an art card to package with a BOC program bead. They will also have Carry a Bead kits and many other great items available to support their mission!
If you plan to visit the Beads of Courage booth, let them know on Facebook.
Click here to download a $5 off admission coupon good for the entire weekend.
Show Dates and Times
Marriott Oakland City Center
West Ballroom
1001 Broadway
Oakland, CA 94607
Find a map from where you are to the venue using Google Maps.
November 15, 16, 17, 2019
Friday: 10am - 6pm
Saturday: 10am - 6pm
Sunday: 11am - 5pm
COUPON - make sure you print this out. Save some money!
We hope to see you there!
Take a Jewelry Class at the Whole Bead Show
Listed below are the SilverSilk class and demo kits available for purchase prior to the show. Simply bring the kits to the booth to get a free tutorial on how to make it. Seating is limited.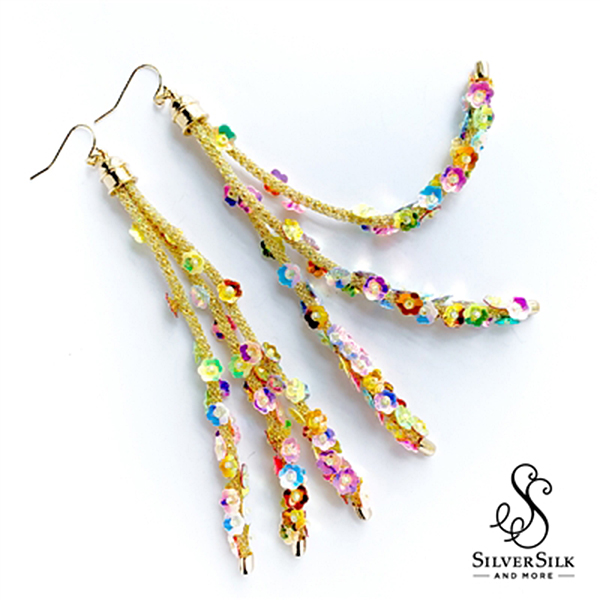 Flower Power Earrings
Kit with FREE Class
1-Hour Class • Booth 213
Friday, November 15, 2019 at 3pm
or
Saturday, November 16, 2019 at 11am

You'll learn a fast and fabulous technique that works up quickly to add sparkle, shine and glitz to the already gorgeous SilverSilk Pearlesque Chain. Learn this simple technique in class then decide to make earrings, a bracelet or a necklace with your materials.

Price: $25.00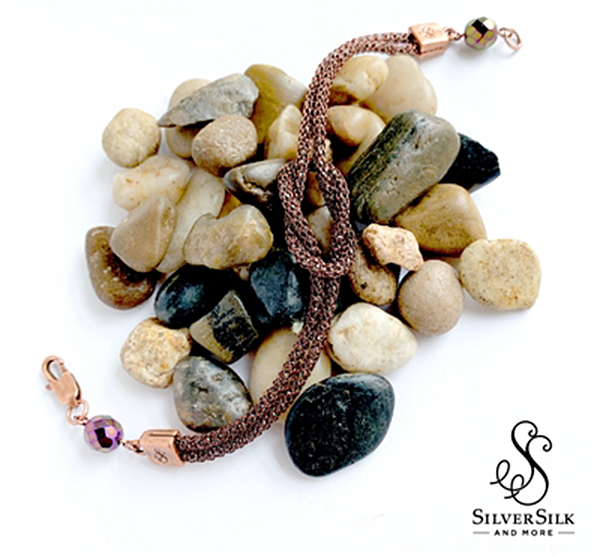 Knot Bracelet
Kit with FREE Class
15 Minute Class • Booth 213

Friday, November 15, 2019 at 4pm
or
Saturday, November 16, 2019 at 2pm

Learn to make a simple, yet stylish knot with SilverSilk in minutes. You'll get an up-close look at crimping with end caps and making wire-wrapped beads to get a professional finish. You'll leave this class with a bracelet in-hand to wear during the show!

Price: $8.00
High Tide Necklace
Kit with FREE Class
1-Hour Class
Booth 213

Friday, November 15, 2019 at 5pm
or
Saturday, November 16, 2019 at 5pm
or
Sunday, November 17, 2019 at 2pm

We're going to get inspired by the sea and create rippling tides out of SilverSilk that surround sparkly Jesse James Beads, all of which is suspended from high quality Soft Flex Beading Wire. Easy yet artistic!

Price: $20.00
Colors of India Pendant
Kit with FREE Class
1-Hour Class
Booth 213

Saturday, November 16, 2019 at 3pm
or
Sunday, November 17, 2019 at 11am

Learn how to arrange, mix and work Jesse James Beads into a colorful pendant in just minutes. We'll be using Soft Flex Beading Wire to "stitch" decorative beads onto SilverSilk Capture Chain and finishing the ends using terminators. This is a class you won't want to miss!

Price: $20.00
Snow Queen Earrings
Kit with FREE Class
30 Minute Class
Booth 213

Saturday, November 16, 2019 at 4pm
or
Sunday, November 17, 2019 at 3pm

Use SilverSilk triple-strand end caps, some sparkly beads and capture chain and transform them into a set of dramatic earrings for the winter season. We will go step-by-step through working with wire and crimping and you will leave with a pair of earrings to show off your hard work and newly developed techniques.

Price: $5.00
Who Will Be There?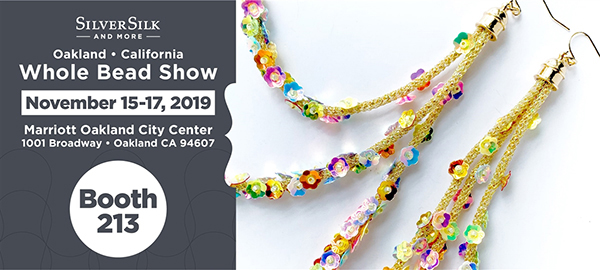 You can find Soft Flex Company and SilverSilk Staff doing demos at the SilverSilk booth. The booth number is 213. This is a great chance to learn how to master a technique that has eluded you or get inspired to make something new and daring. We can't wait to see your smiling faces and answer your jewelry making questions!
I exercise my craft in designing, educating and publishing various jewelry works. My checklist of accomplishments includes writing three jewelry-making books, hosting workshops at many trade shows, making television appearances on Beads, Baubles and Jewels and Jewel School on Jewelry Television Network, maintaining brand, SilverSilk & More, and guest designing for Jesse James Beads. Aside from my dedication to the craft industry, I work full-time as an art director in my hometown, Tulsa, OK.
SilverSilk owner, Nealay Patel, will be at his booth hosting a number of classes throughout the show. If you think SilverSilk is as gorgeous as we do, you won't want to miss these informative sessions. Select SilverSilk & More merchandise will also be for sale.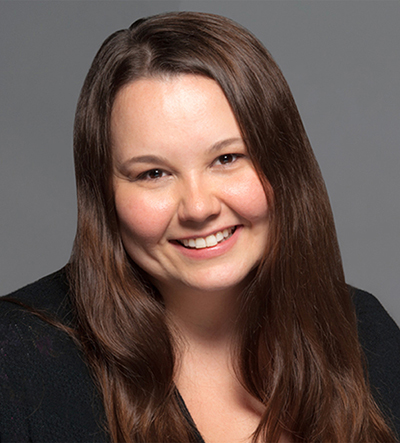 As "Ask Sara" of Soft Flex Company, she has had her work featured in advertisements, signs, fliers, postcards, books, and more. Sara has attended, showed her designs, demonstrated and taught within the Soft Flex Company booth at hundreds of bead shows in her long career with them. She was hired in 1999 and is currently their Sales and Marketing Manager. She loves to share her passion for beading through teaching others how to create their own wearable art with quality materials!
Sara Oehler from Soft Flex Company will be demonstrating jewelry making techniques using Soft Flex Beading Wire from 11am-1pm each day in the SilverSilk booth!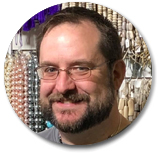 James Browning has a Bachelors of Fine Arts concentrating in the studio arts. He had the opportunity to study abroad in Florence, Italy for 3 months where he studied marble sculpting, and mosaic making. He has taught multiple art classes including pottery and polymer clay design. His passion for jewelry has been life long, making beaded necklaces for friends and family. He also had an etsy store where he would sell custom lanyards and polymer clay creations. Recently his passion has extended beyond beads to wire wrapping. He states that "wire is an inexpensive hobby that tends to not take over your craft room!" You can see more of his work on his Facebook page.
James Browning from Soft Flex Company will be demonstrating jewelry making techniques using Soft Flex Craft Wire from 1pm-4pm each day in the SilverSilk booth!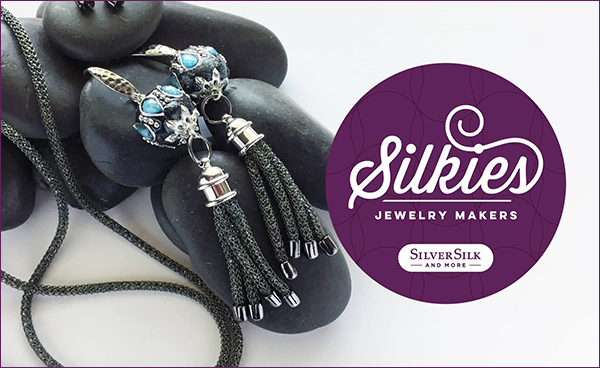 Join the SIlverSilk Silkies, Nealay Patel's Facebook Group! The SilverSilk Silkies are a dedicated group of makers that create and share their beautiful jewelry, made from SilverSilk & More.
Join our Facebook group – VIB. Stay in the know. Stay up to date. From our bead shows to our video shows and sales, you can stay in touch with us. The community is full of artistic and helpful beaders and crafty people. Inspire and be inspired. Share your pictures and get the beading bug from others!

Visit the Soft Flex Company YouTube Channel!
---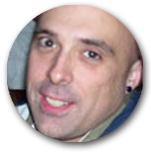 Blog contributor Thomas Soles loves Jazz Age writers and crunchy french fries. His favorite gemstones are Lapis and Pietersite. His favorite hobby is day dreaming. And his favorite mustache is Freddie Mercury's. As you can see, he has a healthy (or possibly unhealthy) sense of humor. You can write to him at Thomas@SoftFlexCompany.com