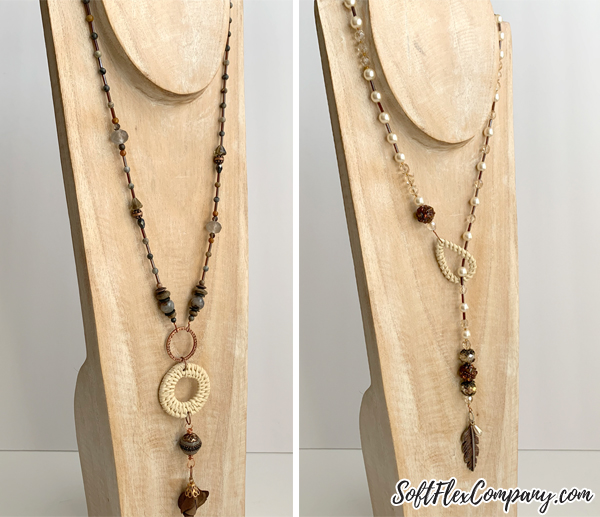 Two Fall Beaded Necklace Tutorials using Rattan Wicker Shapes
This week on Free Spirit Beading with Kristen Fagan, I paired two handmade rattan wicker woven shapes with beads from our Fall Masterpiece Design Kit (sold out) and Fall Masterpiece Bead Strand (limited available) and strung them on Soft Flex butterscotch imperial topaz for two unique and trendy Fall necklace designs! The beads used from the sold out kit were 8mm champagne pearls, 6mm champagne glass beads, 4mm picasso jasper, brown bugle beads and the Fall Masterpiece bead mix.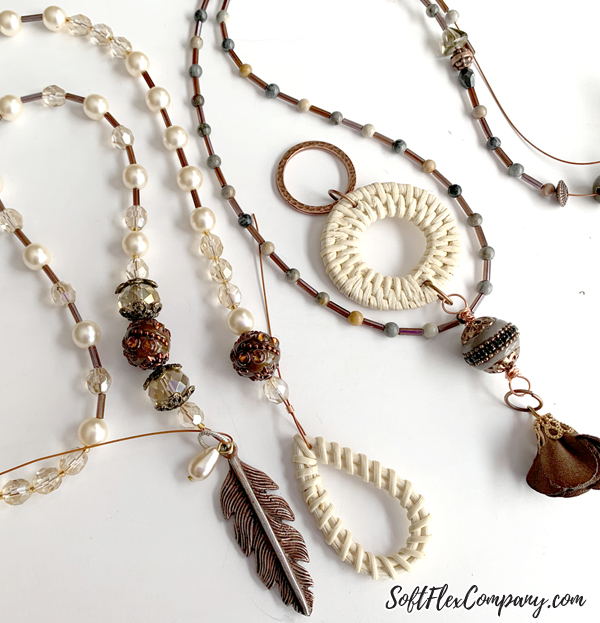 Supplies:
Soft Flex .019/Medium Beading Wire - Butterscotch Imperial Topaz
Soft Flex Craft Wire - 22 Gauge - Bare Copper
Fall Masterpiece Design Kit (Sold Out)
Handmade Rattan Woven Connectors
25mm TierraCast Hammered Ring - Antique Copper
10mm Jump Rings - Antique Copper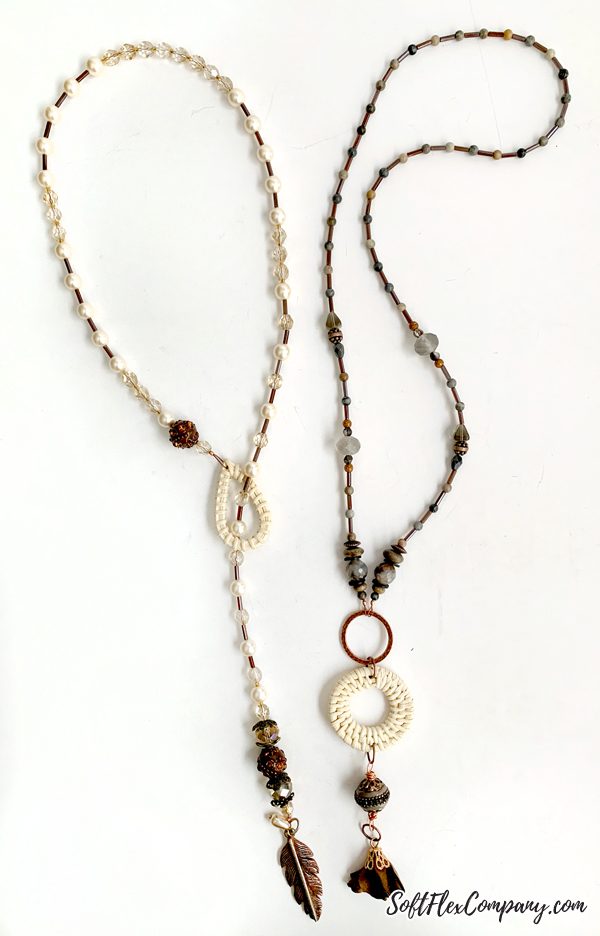 Jewelry Trend: Rattan Wicker Jewelry! Here are two rattan jewelry making ideas using teardrop and circle shaped Handmade Rattan Woven Connectors. They are also just funky enough to give an edge to any casual outfit.
Oh yes, the rattan wicker basket material is making its way into the jewelry scene. Rattan jewelry is fabulous because it is lightweight and adds texture and intrigue to your look. They're statement-making, but the neutral hue means they'll go with everything.
I've been seeing wicker all over lately! Wicker is becoming a very popular again in home décor and bags and now for jewelry. I love the look of wicker earrings and they're so light on the ears. I wanted to see how to incorporate them into simply strung beaded necklace ideas.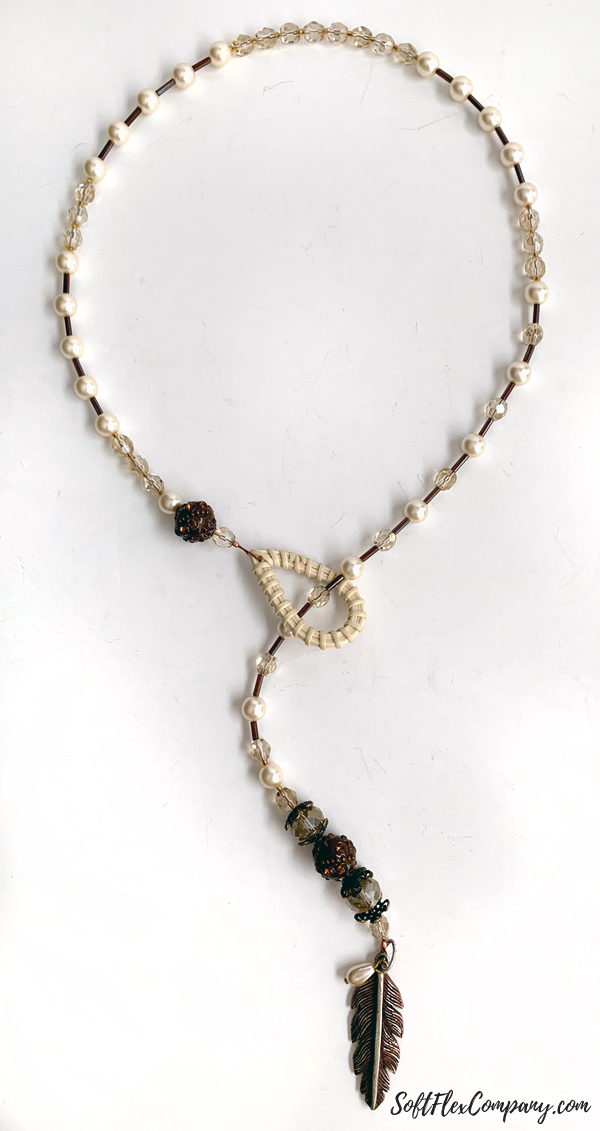 The first design is a pearl and champagne colored fire polish lariat style necklace. Boho styles are hot right now. Between the textural rattan and the lariat style, this necklace is totally boho with a classic feminine pearl twist. Lariat necklaces are unique pieces of jewelry. They do not have a clasp or traditional closure like other necklaces. Instead, a lariat is fastened by threading one end through the other, or by tying a knot in the jewelry itself.
The second design is an extra long pendant strung on a long beaded strand of Picasso Jasper stone beads and bugle beads mixed with a few larger beads from the Fall Masterpiece Bead Strand. Picasso Jasper is said to attract positive people into ones life and support and encourage friendships to blossom in healthy loving ways, and also help renew old friendships that may have been lost. It has strong grounding and calming quality that helps to encourage strength and self-discipline. Healing properties from https://www.crystals-online.co.uk/properties-pages/picasso-jasper/
I love the pebble like quality of the gray beads from the Fall Masterpiece Bead Strand. I created a slight asymmetrical feel by swapping the bead clusters on either side of the beaded necklace chain. It's just enough to create some interest with it being mostly a symmetrical statement pendant necklace design.
Join me live for jewelry making tutorials on Soft Flex Company's YouTube channel!
Live Beading Party w/ Tory Vezina of Goody Beads
Join the Fun in our Facebook Group Today! Stay in the know. Stay up to date. From our bead shows to our video shows and sales, you can stay in touch with us. The community is full of artistic and helpful beaders and crafty people. Inspire and be inspired. Share your pictures and get the beading bug from others! Visit the Soft Flex Company YouTube Channel!
---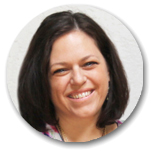 Kristen Fagan is a Website Graphic Designer and Jewelry Making Educator for Soft Flex® Company. She is the co-author of Seed Bead Revolution, an artist and creativity guide. She lives in Arizona with her husband, their two sons and two dogs. When she's not painting, drawing or beading, she enjoys reading, yoga, exploring the outdoors and traveling. Her favorite stones are Turquoise, and Quartz and she can't bead without Bead Stoppers. Contact her at Kristen@softflexcompany.com or visit her Website | Facebook | Instagram