Hello, beautiful beaders! How are you holding up? We are at the tail end of the dog days of summer. We have stayed busy, making jewelry under a chilly A/C. We have some fun videos for you. We had a live sale on Facebook featuring Mike Sherman's private bead and gemstone collection. Kristen returned for another episode of Free Spirit Beading. We also have some fun throwback videos with Nealay and Sara. It is too hot outside. Stay in and enjoy some great jewelry making videos!

Kristen kicked the week off with a video showing how she creates chain with Soft Flex Beading Wire and SuperDuo beads. On Wednesday, we had another fantastic live sale on Facebook. You still have time to bid for items. The sale ends on Sunday, August 18th, the show is no longer live, but there are still plenty of goodies to bid on. We have two fun throwback jewelry videos we wanted to share, we thought these videos deserved a watch. Sara showed us how she created a bracelet that uses a button for a clasp and Nealay created some gorgeous earrings. Grab a cuppa tea and let's watch some videos!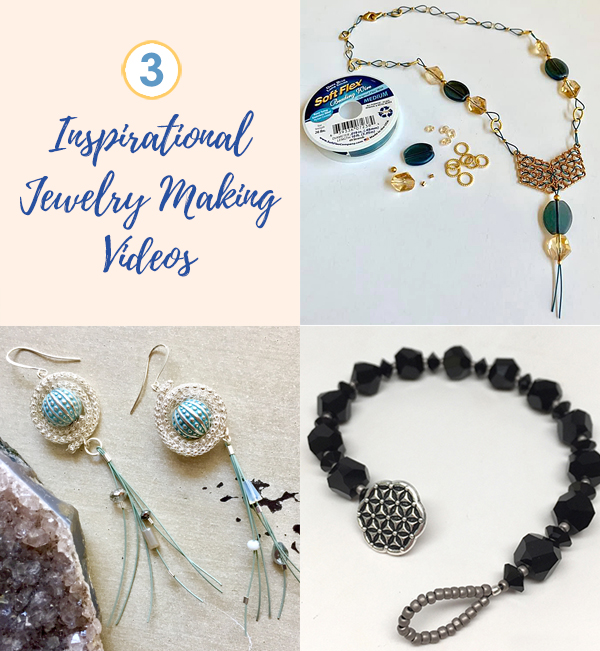 Mike Sherman Facebook Live Bead Sale
Click the video above to view the recording of the Soft Flex Live Sale. The sale runs until midnight, Sunday, August 18th. If you are viewing before that date and time, feel free to participate in the sale. Keep in mind, the sale was recorded on Wednesday, you can still bid, but James will not respond to you on the video, obviously, if you had not caught it live.
To make a bid, simply post the item number – sold – quantity. For instance, if you wanted four of the lampwork beads that item James was holding in the video and that item is #10, post "#10 Sold 4". It is that easy. Shipping is a flat $5 if you are in the States. If you are international, international shipping rates will apply, but we WILL ship anywhere.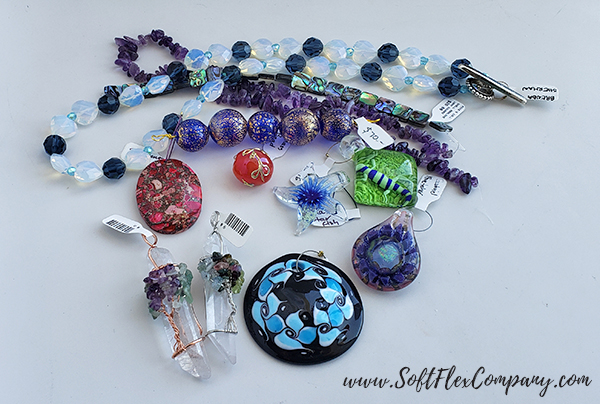 We sold some amazing beads. This sale featured beads and supplies from Mike Sherman's special collection, including a few of his own finished pieces of jewelry. These are treasures that you will not find on our website. Mike is a co-founder and owner of Soft Flex Company. Mike has traveled to all parts of the world to find beads and stones. Everything in this sale was hand picked. He is a discriminating buyer, he only selects beads that he thinks are unique or magical. If you ever visit our gallery in Sonoma, California, you can see how incredible his collection is. If you visit on the right day, you might even meet Mike.
How To Make A Soft Flex Beading Wire And SuperDuo Bead Chain

Kristen started the week with another episode of Free Spirit Beading. This time, she showed us how she uses Soft Flex Beading Wire and SuperDuo seed beads to make a chain. This is a great video to watch if you would like to explore color Soft Flex Beading Wire. There was a time when beading wire was concealed beneath beads and hidden under crimps. We feel like beading wire is a part of any great design and we love color. Show your colors! Don't be afraid to expose your beading wire. Choose a color that complements your jewelry and get stringing!
Free Spirit Beading airs on Mondays at 12:00pm PST. Free Spirit Beading is a live beaded jewelry making series on YouTube. Kristen is a free spirited designer, author, artist – she loves to create. She does not worry about perfection. She believes that art is a journey and part of that journey is making mistakes and living with them. If you miss an episode, you can find it in our YouTube library.
Kristen has a great eye for color. From her beads, to her components, to her beading wire choices. It is fun to see an artist at work. She chose a serendipitous wire color for this project. Our Dark Blue Lapis was a perfect color match for her nails. So fun!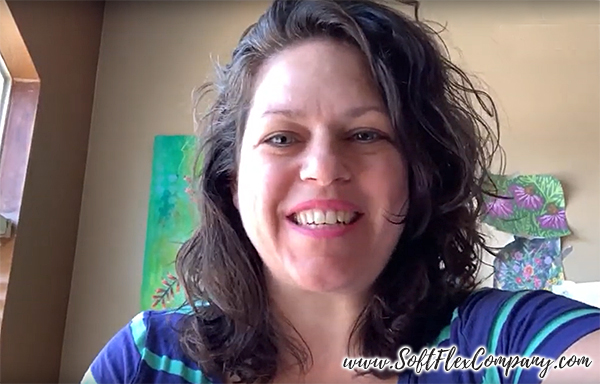 Supplies:
Dark Blue Lapis Color Soft Flex Beading Wire - .019 Diameter
Jump Rings (Outlet Shop)
Super Duo Beads at Fusion Beads
Bead Mixes
Soft Flex 2x2mm Crimp Tubes
Magical Crimping Pliers
Soft Flex Professional Flush Cutters
Clasps
Soft Flex Beading Wire is great for out of the box thinking, which is something Kristen did a lot of in this episode. Your first thought might be to use Soft Flex as just a stringing wire. But, it is perfect for weaving, stitching, knotting, knitting, and embellishing. It has so many uses. It is definitely not just a bead stringing wire.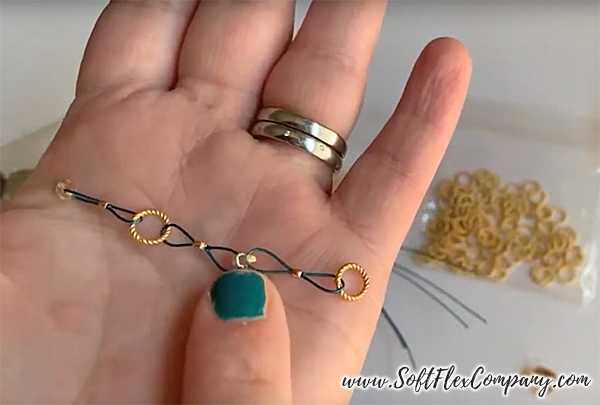 Kristen showed us how to she uses Soft Flex Beading Wire with beads and jump rings to create a chain. This is a fun way to add drama to a necklace. Rather than hiding your wire in a single strand with a pendant, you can create a chain. The finished look is really amazing.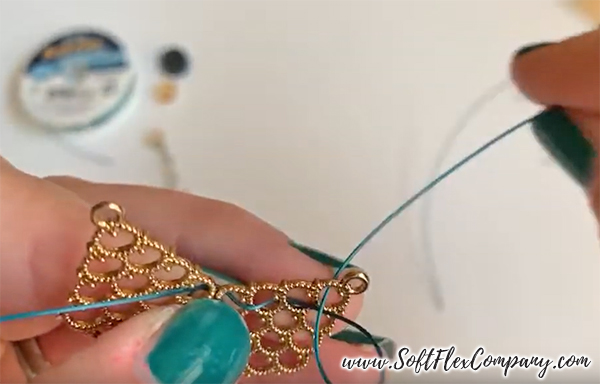 The focal piece on this necklace is really interesting. Kristen took two diamond shaped dangles and wove her Soft Flex Beading Wire throughout the circles in the dangles. With the two dangles together, she had a new and interesting focal piece. She did not see it at first, but a live viewer told her it looked like a mermaid's tail. This would be a lot of fun to try in an aquatic themed piece of jewelry!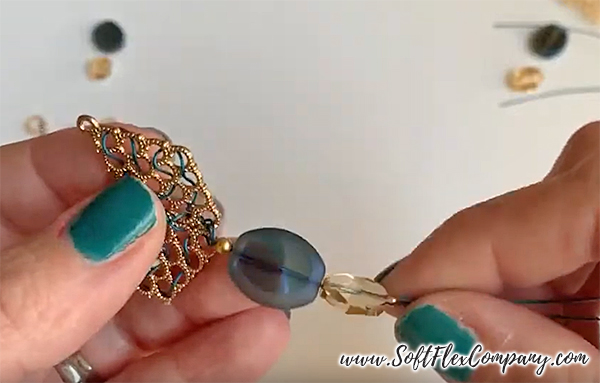 The neat thing about a woven design like this is that you are not confined to a set way to finish it. Kristen opted to take the two strands down from the bottom of the focal piece and add a beaded dangle.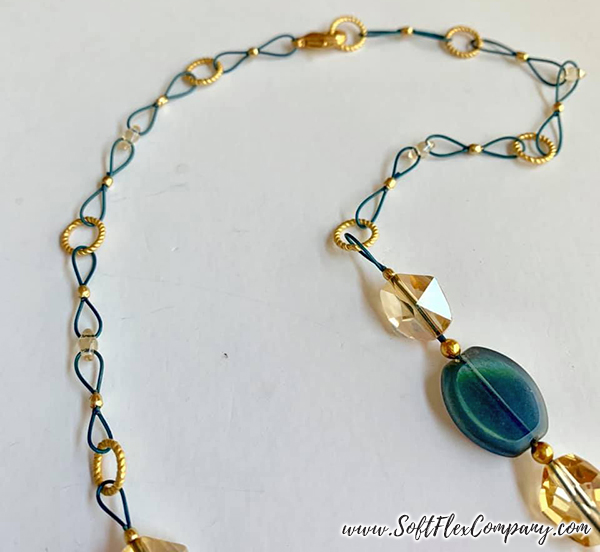 How fun are they interlinked chain pieces? They really make this jewelry design vibrant and playful. So many colors to catch the eye. What a wonderful way to wear your wire!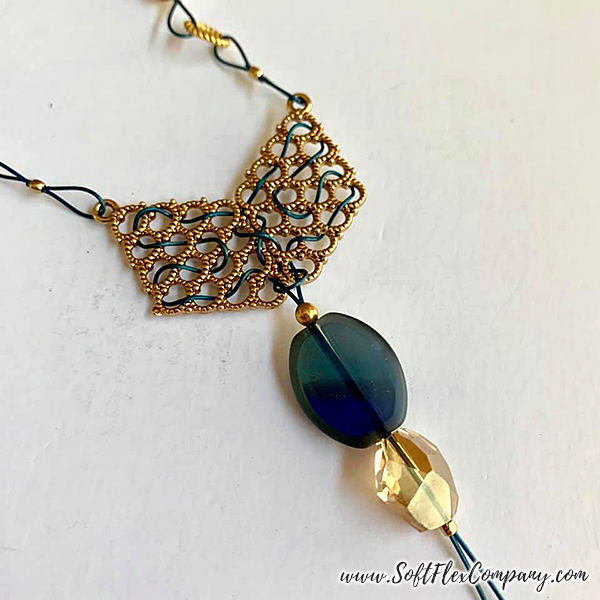 The woven Soft Flex Beading Wire looks amazing in the focal piece. So many fun details for the eye to take in and it is such an easy piece to design.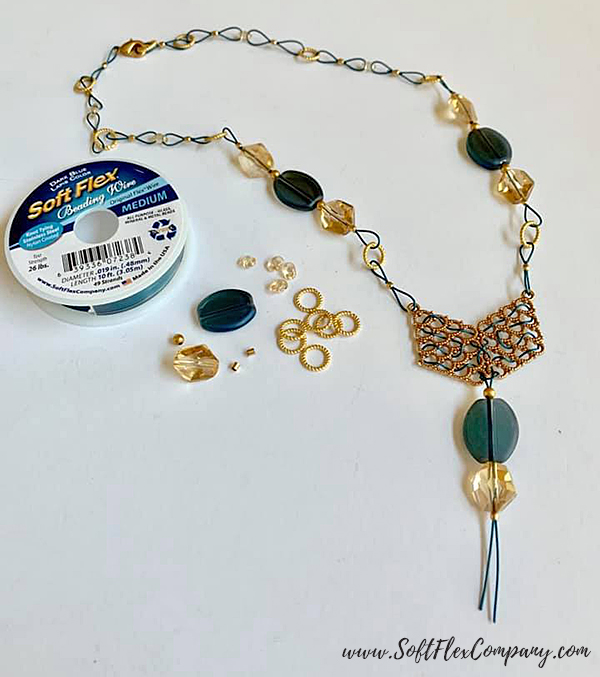 Finish it how you see fit. Kristen left the tails after the beaded dangle. You can cut them at the crimp beads. You can add more beads. You can do anything. The are so many possibilities when use expose your color Soft Flex Beading Wire. Give your color center stage - don't hide it beneath your beads.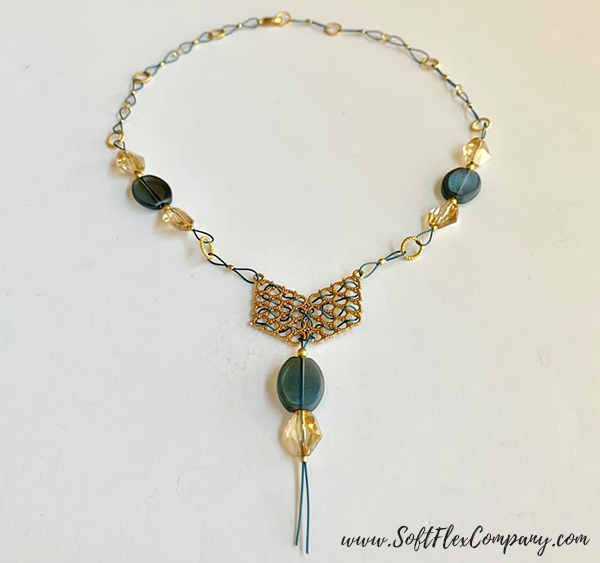 SilverSilk Earrings With Capture Chain And Soft Flex Beading Wire
Our friend Nealay is a talented designer and the owner of SilverSilk and More. His work is intricate and amazing. You can follow him on Facebook and catch his live videos. They are a great watch for beading tips and hints. It is fun to see how he conceives a design on paper and then turns his thoughts into lovely reality. His finished jewelry designs are always lush and eye catching.
Follow him on Facebook and check out his store here - SilverSilk and More.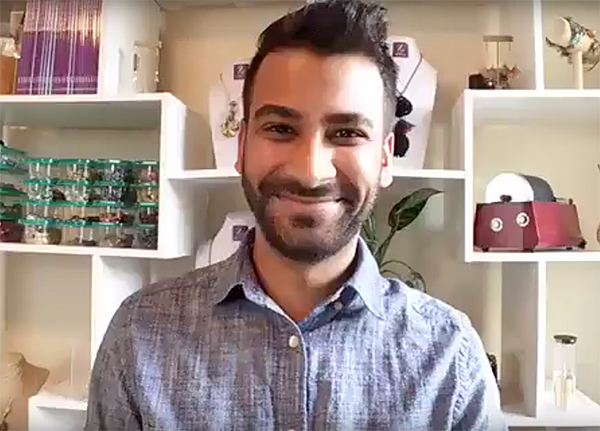 From Nealay:
Learn how to quickly assemble earrings using Capture Chain and Soft Flex Beading Wire in under 20 minutes. You'll be using 22-gauge wire for the base of this design and embellishing the tassels with some gorgeous Jesse James Beads.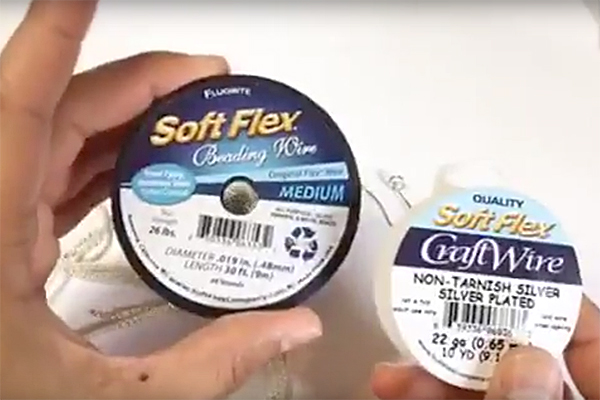 Supplies:
SilverSilk Capture Chain
Fluorite Color Soft Flex Beading Wire - .019 Diameter
Soft Flex Craft Wire, 22 Gauge
3x3mm Soft Flex Crimp Tubes
Beads from Jesse James Beads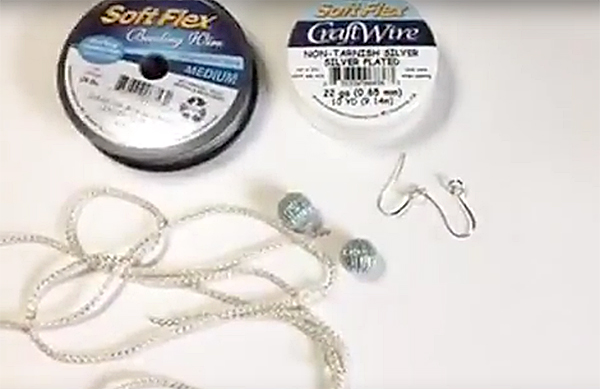 Nealay's designs always looks so sophisticated. But he never over complicates his videos with extra tools and materials. It is magical how he can turn a couple of components, beads, and wire into such a detailed pair of earrings.
Nealay's videos are super easy to follow. He doesn't rush his design work. You can string your earrings right along with him or just make your own with a little of his inspiration. If you enjoy his videos, make sure you click the 'subscribe' button on his YouTube channel. He loves to broadcast live, but at the moment, he can only do so on Facebook. Once he hits the magic number of 1000 subs on his YouTube channel, we can expect a lot more Nealay!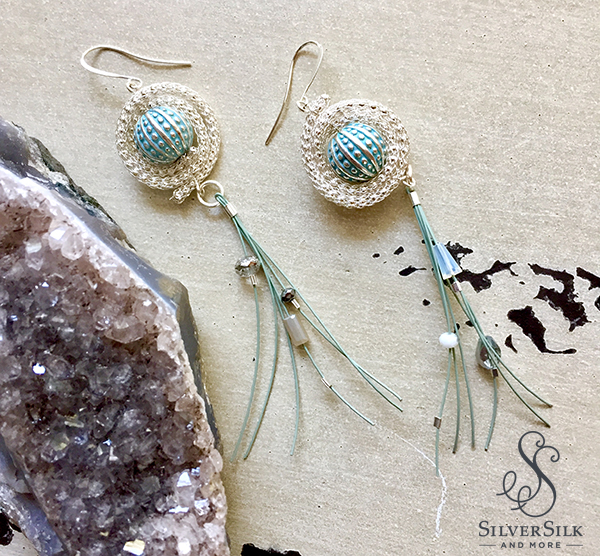 Nealay's next bead tour is right around the corner! This one promises to be as exotic as his last bead tour - The Colors of India.
Time to gear up and head south. We are traveling the Path to Patagonia for the next bead tour and kit!

Save the date - Monday, August 19th - for kit sales.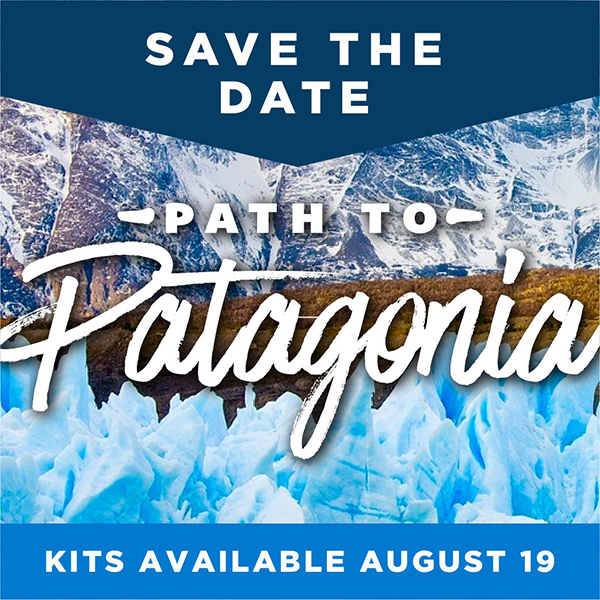 Use Soft Flex Wire To Create Button Clasp On A Bracelet

Sara is on maternity leave. She is the mommy to a new baby boy. Her daughters are probably as excited as she is with the new bundle of joy. We miss watching Sara's wonderful jewelry making videos. This week, we thought we would revisit an older video. We cannot wait until she is back in the office and making new videos. Watching an older video was a good way to tide us over. And it is a fun watch for a great clasp idea.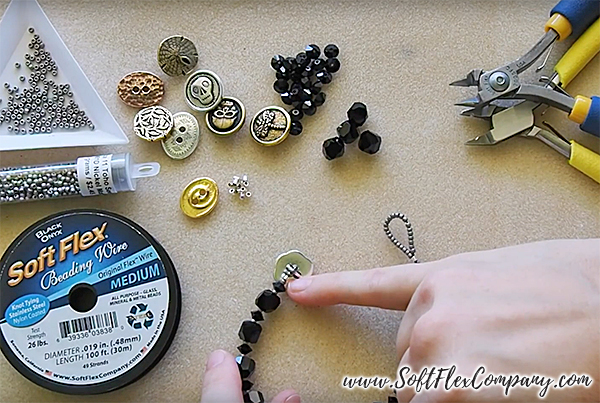 Do you have a collection of buttons or a button that would make a great accent on a jewelry piece? You should consider incorporating your button or buttons into your next jewelry piece as a clasp. This is a fun way to personalize your next jewelry. Simply crimp your button to your Soft Flex Beading Wire. On the opposite end of the jewelry piece, make a loop large enough to slip the button through. You can decorate this loop with beads or use a color beading wire that looks organic and matches your color choices.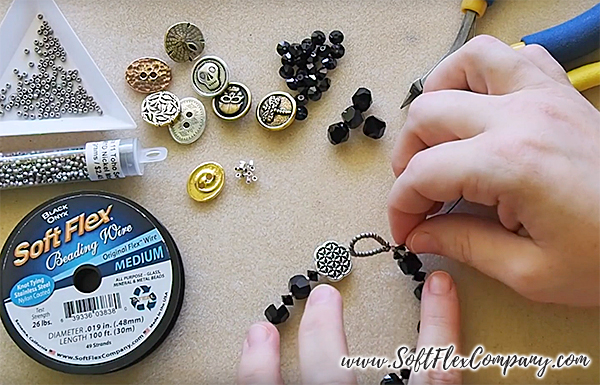 Supplies:
Black Onyx Color Soft Flex Beading Wire - .019 Diameter
2x2mm Soft Flex Crimp Tubes
Magical Crimping Pliers
Soft Flex Professional Flush Cutter
Beads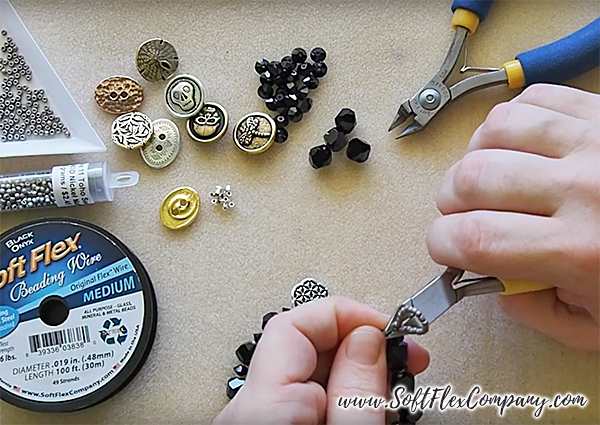 This design is wonderful and it is so easy to finish. We would love to see your button clasps - make sure you post your photos to our Facebook group – VIB. We want to see your handiwork!
We hope you have a fantastic weekend. If the dog days of summer are getting to you, make sure you save some time for bead stringing in an air conditioned haven. Visit us next week for some more great videos. If you catch us live, you can ask us your jewelry design questions. We would love to help you become the best beader you can be!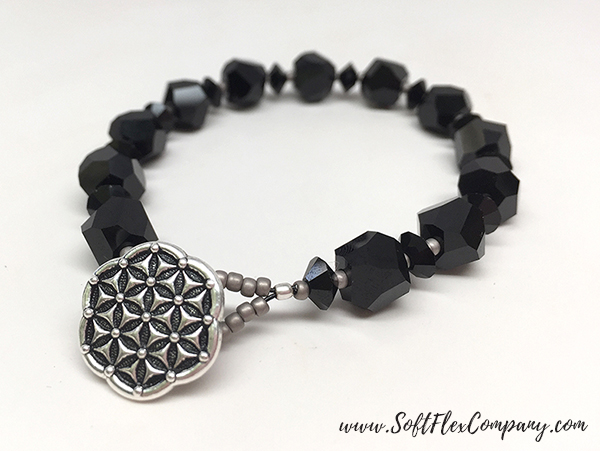 Join our Facebook group – VIB. Stay in the know. Stay up to date. From our bead shows to our video shows and sales, you can stay in touch with us. The community is full of artistic and helpful beaders and crafty people. Inspire and be inspired. Share your pictures and get the beading bug from others!

Visit the Soft Flex Company YouTube Channel!
---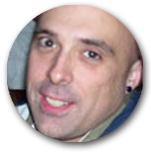 Blog contributor Thomas Soles loves Jazz Age writers and crunchy french fries. His favorite gemstones are Lapis and Pietersite. His favorite hobby is day dreaming. And his favorite mustache is Freddie Mercury's. As you can see, he has a healthy (or possibly unhealthy) sense of humor. You can write to him at Thomas@SoftFlexCompany.com