Oh my goodness! We had an absolutely jam packed week of creativity and fun. How about you? This week, we learned how to make jewelry that is perfect for beachwear and beyond. We watched a Soft Flex segment on JTV. We supported a great charity - Beads of Courage. We learned how to take photos of jewelry and brand your small business with pictures. We learned how to make a bracelet with hollow mesh. And finally, we took a informative virtual beading class. What an exciting week! If you missed any of the fun, now is your time to catch up. Let's learn how to make jewelry!

Sara had a busy Sunday. She started the week filming a JTV segment and then instructing a virtual jewelry making class online. Never a dull moment for her! Kristen showed us how to make resort style jewelry. Even if you cannot afford to visit the beach or spa this year, you can still wear jewelry that shows your state of mind. Sara participated in Small Business Week with all of our friends at the Great Bead Extravaganza group. Learn how to photograph your finished jewelry and make a statement. You need strong visual representation of your brand or you will never survive as a small business! Nealay, from SilverSilk, showed us how to make a bracelet with SilverSilk mesh and Soft Flex Beading Wire. Finally, we sat down for an instructive virtual beading class with Joyce Trowbridge, from Just Bead It. You are going to learn a lot about business and be inspired!
Stretch Magic is a strong elastic-like cord. It is constructed of a mixture of polyester and polyurethane. Stretch Magic is solid and will not fray over time. Stretch Magic does not contain any latex, rayon, or elastic. This product is available in Clear or Black. To finish off a design, tie a square knot and dab with Special T Glue to secure. .5mm is the thinnest diameter.
It is recommended that you pre-stretch Stretch Magic before beginning a project. This will ensure the cord does not stretch and lengthen after beads are placed on it.
Jewelry Making Videos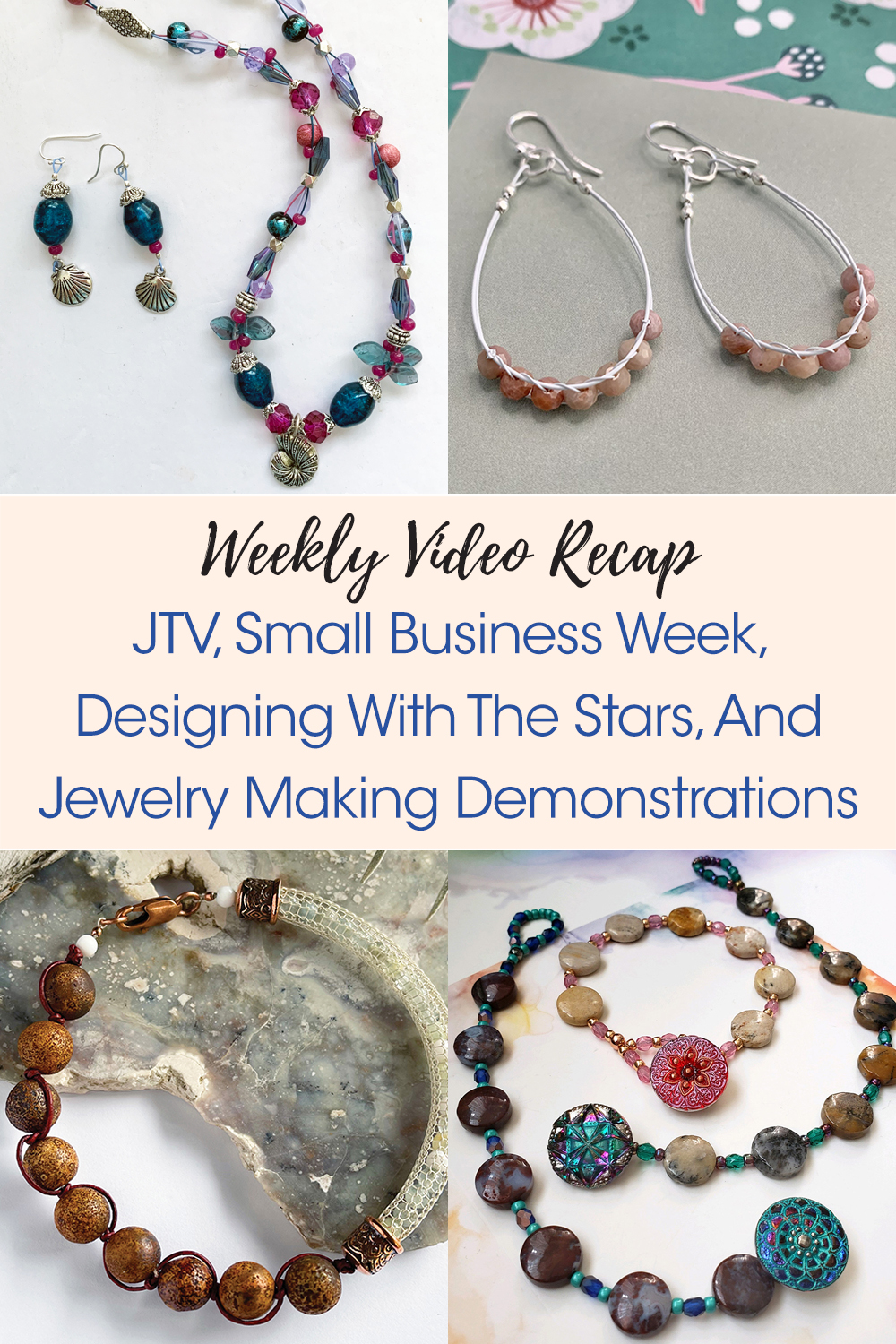 Jewel School with Susan Featuring Sara Oehler
Sara filmed another segment on JTV this week. She had two appearances last week and her final segment aired on Sunday. If you enjoy watching Sara's live jewelry demonstrations on Facebook, you know she is a natural. She aced all of her interviews and made it look easy! It isn't easy having grace under pressure, but she always handles live events with a fun relaxed style.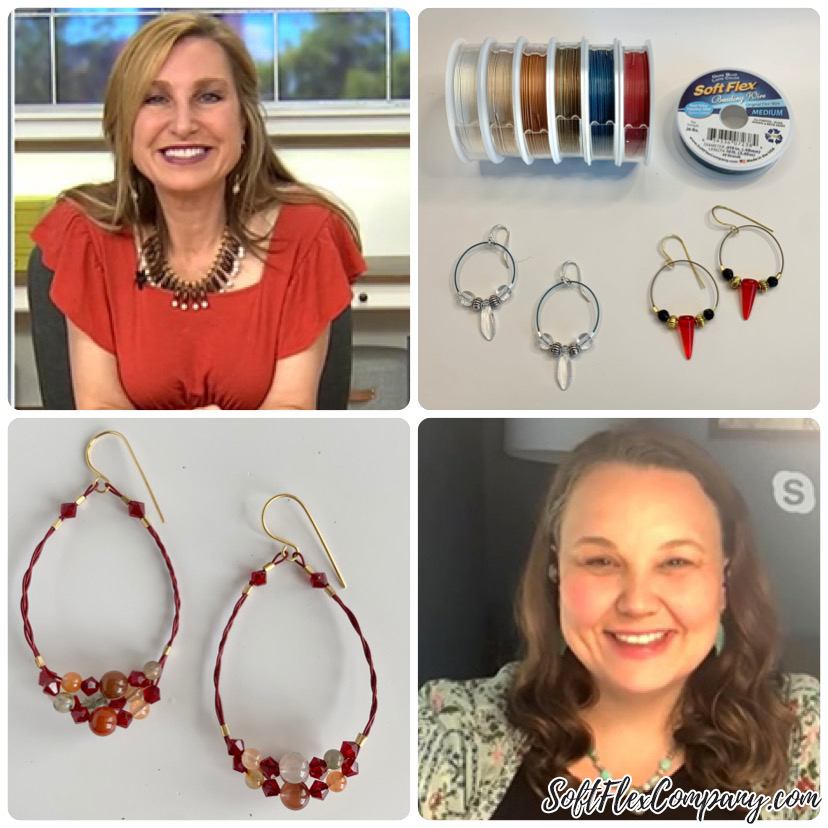 Sara discussed Soft Flex Beading Wire and showed some of the jewelry she has made. Soft Flex wire is colorful and mean to be shown. You can see how fun and vivid her designs are when she exposes the wire, rather than concealing it. Find some wonderful deals on Soft Flex Beading Wire on JTV's store.
You can watch JTV through most cable tv packages, on their website - jtv.com or live on Jewel School's Facebook page.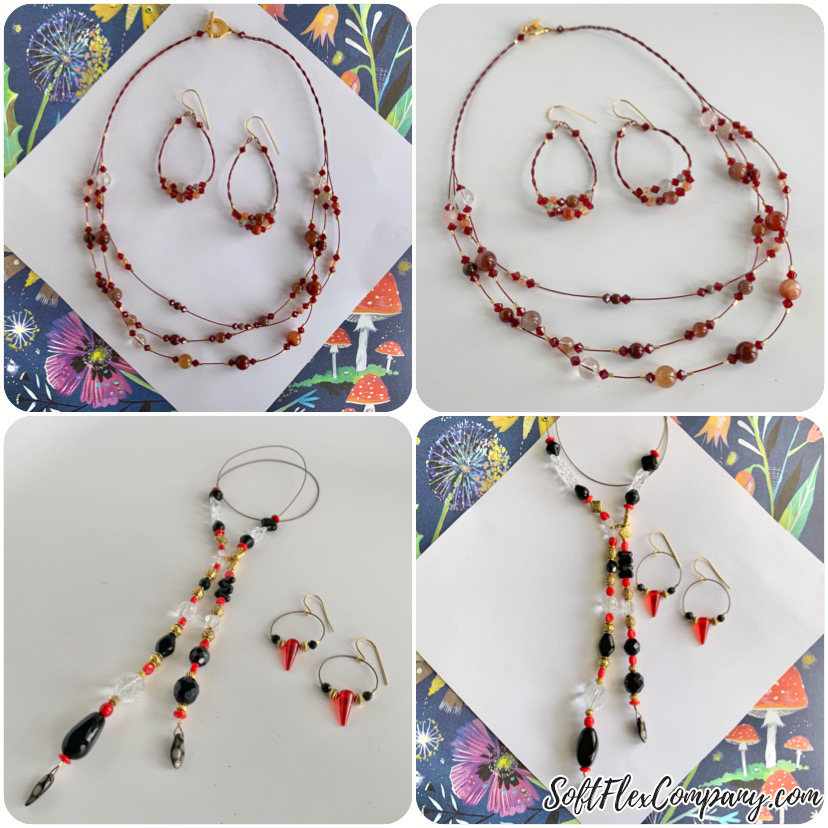 Designing With The Stars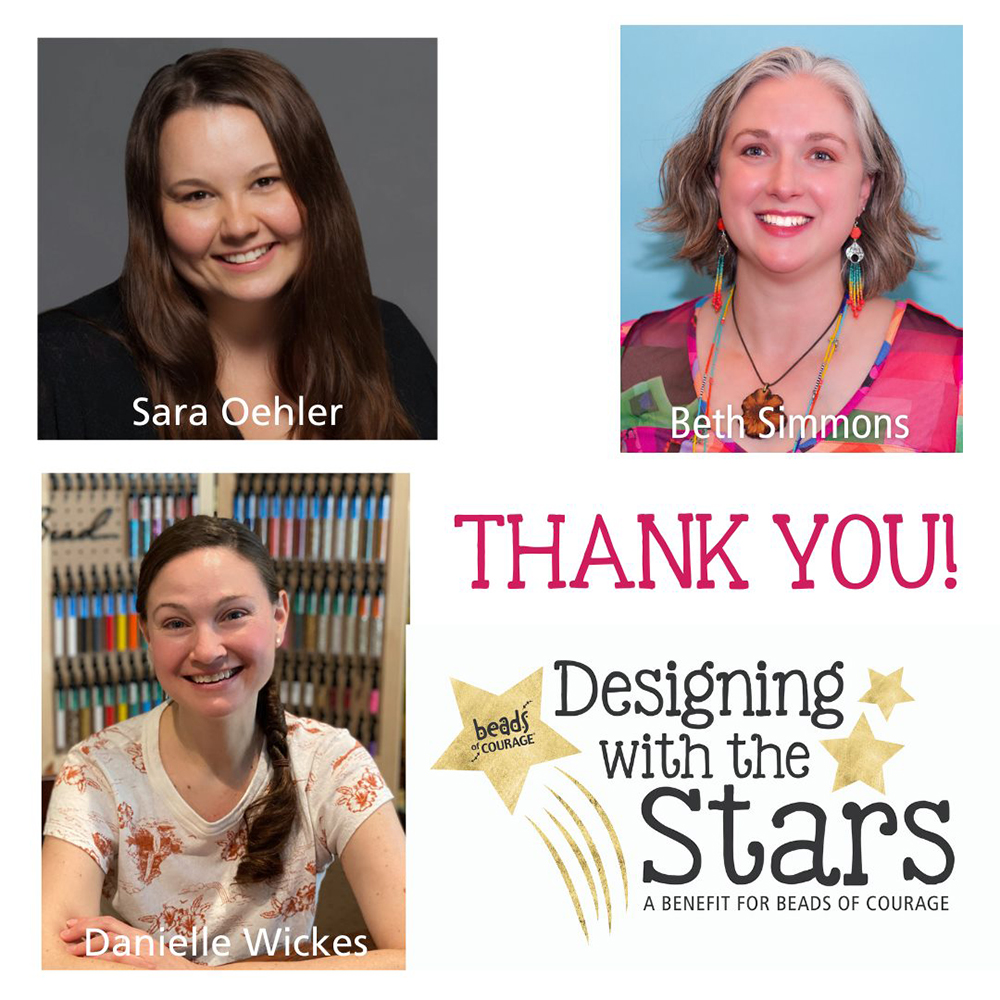 Sunday was a busy day for Sara. She kicked the day off with some coffee and a live JTV segment. In the afternoon, she took part in an event with one of our favorite charities - Beads of Courage. Sara instructed a Designing with the Stars virtual jewelry making party. This event was open to an extremely limited number of people. Fifty lucky viewers got to spend time with a professional jewelry designer and learn how to make a new jewelry piece. Those viewers were sent materials and kits and had the chance to win prizes during their virtual beading class. How fun is that?
Make sure you visit their site to learn how to help and donate to a great cause.
From Beads of Courage:
Beads of Courage, Inc.is a non-profit organization that is dedicated to improving the quality of life for children and teens coping with serious illness, their families, and the clinicians who care for them through our Arts-in-Medicine Programs. We believe in creating a context for caring transactions to transpire through our community and encouragement programs.
Since 2005, Beads of Courage, Inc. has established collaborative partnerships in caring with hundreds hospitals nationally and internationally, and worked with several community organizations to make healing happen through the use of beads as a historical art form.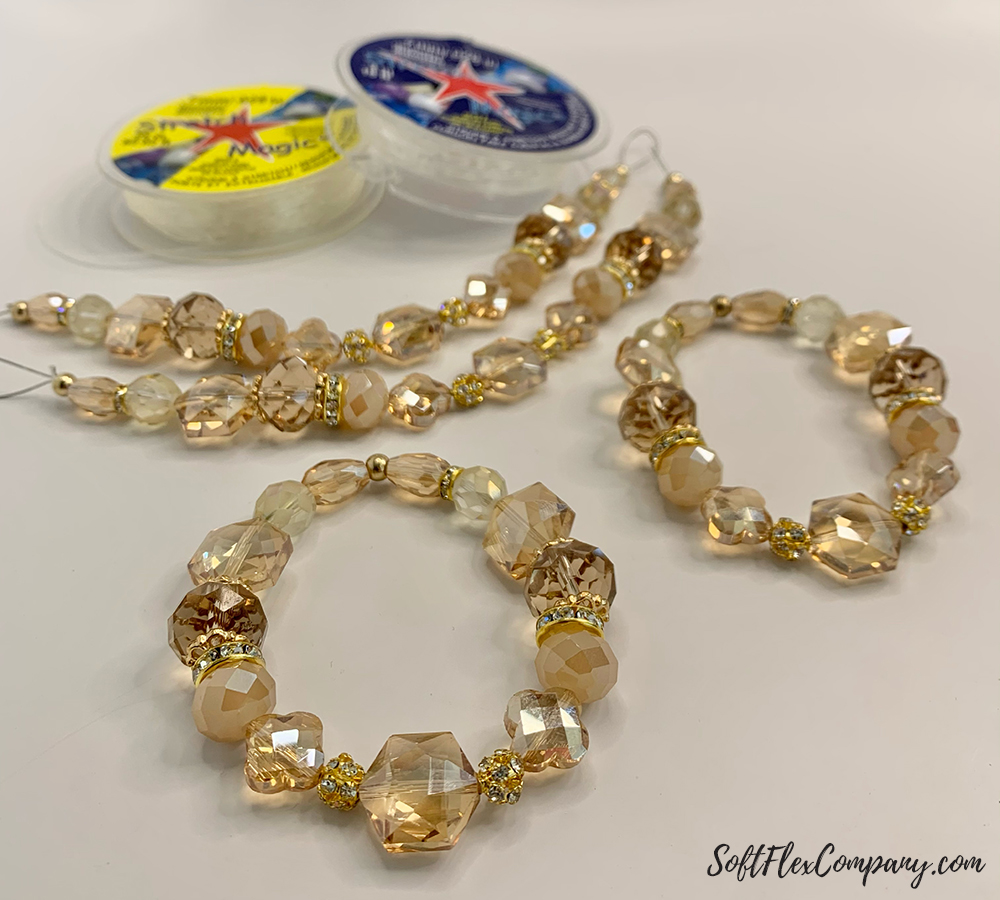 3 Strand Bead Cluster Necklace & Earrings
This week on Free Spirit Beading, we enjoyed a jewelry making demonstration with our Resort Chic Design Kit (Sold Out). Resort Chic is a jewelry making kit that celebrated the sunny state of mind of Lilly Pulitzer. Relaxed beachwear and casual elegance is the order of the day! Lilly Pulitzer was a fashion designer and socialite. Lilly always looked at the bright side of things, she believed that color affects mood and you should be optimistic and hopeful. Life is a party, dress like you are the most anticipated guest! We celebrated her memory with summer style. Elegance can be casual and fun. Pink makes the boys wink and being happy never goes out of style!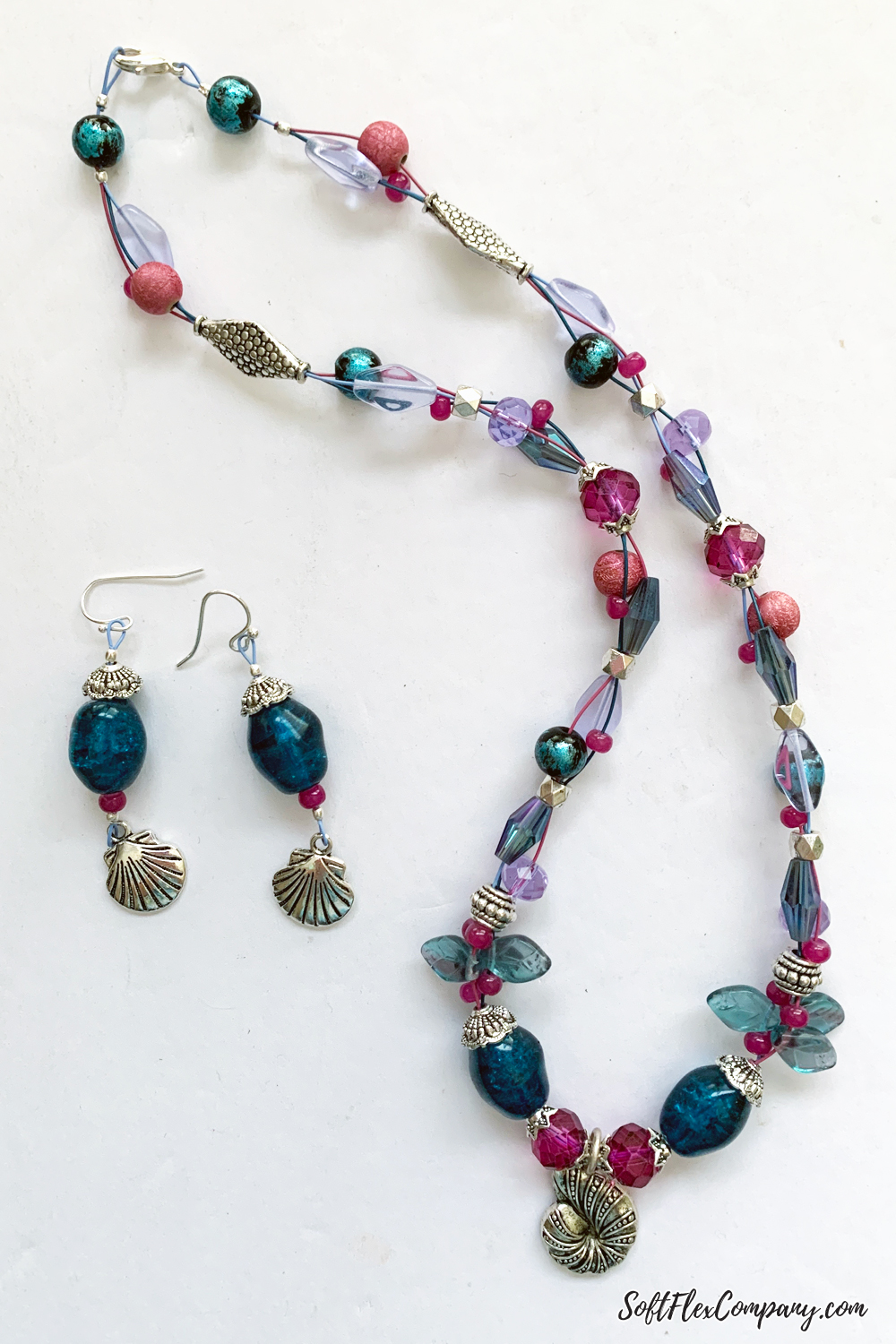 Kristen loves these colors so much she wanted to create a design that incorporates all 3 strands of the Soft Flex Resort Chic Trios beading wire pack with the bead mix from the Resort Chic Design Kit (Sold Out). This jewelry design set evokes the bright colors of the tropics with some pretty seashell and ammonite charms!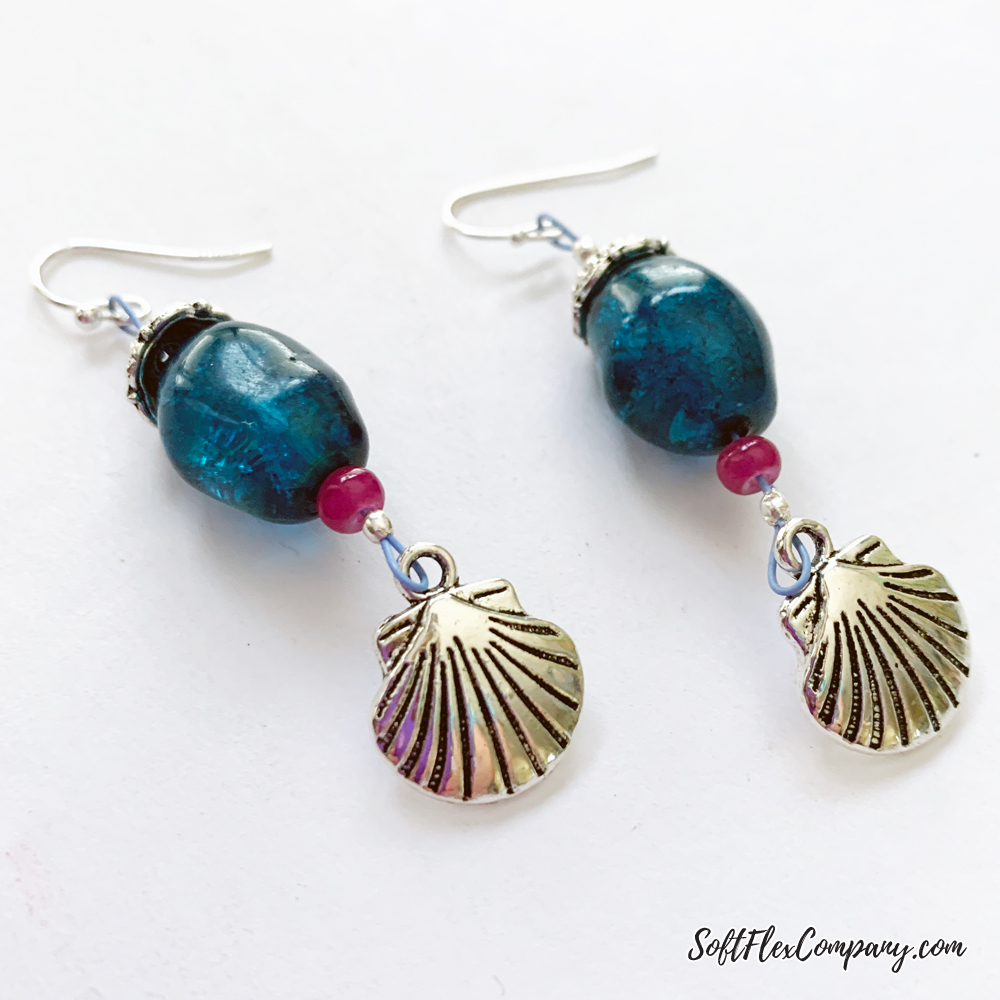 Resort Chic Design Kit (Sold Out)
Resort Chic Trios Special Beading Wire Collection (Pink Tourmaline, Dark Blue Lapis, Tanzanite)
Ear Wires
Clasp
2x2mm Crimp Tubes
Crimping Pliers
Cutters
Bead Stopper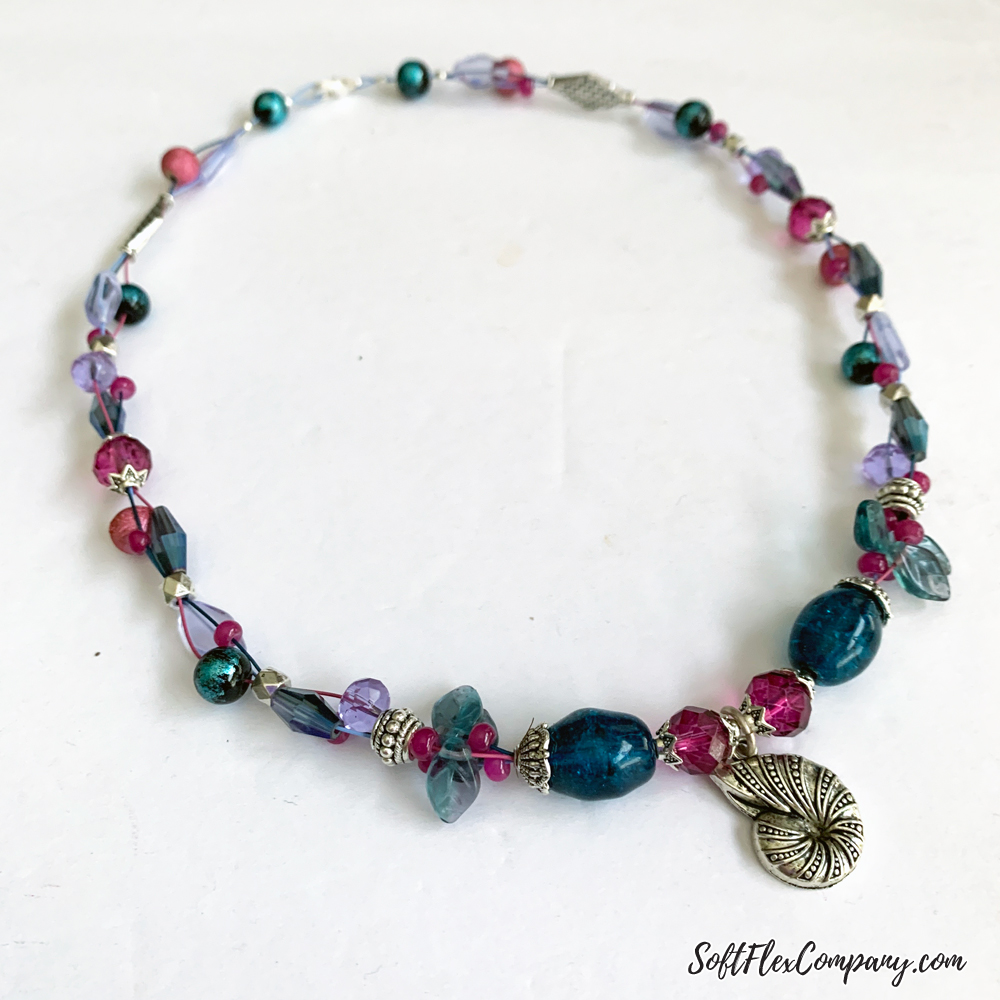 Small Business Week - Photo Tips with Sara Oehler of Soft Flex Company
We are celebrating Small Business Week with all of our friends at the Great Bead Extravaganza group. The jewelry designers/ small business owners on the group are filming helpful tip and tricks on how to build a strong and successful small business. If you are wanting to learn more about building your own business and brand, these presentations will be incredibly helpful. You can also learn a lot if you just want to understand how a small business survives in this, sometimes turbulent, industry.
Sara's presentation was about how to photograph and brand your jewelry. Learn how to take pictures that sell your jewelry and company at the same time. People are stimulated by strong visuals and exciting jewelry presentation. Learn how to think outside the box and make your jewelry a speak for your company. Of course, this would not be a Sara video if you did not, also, learn how to make a fun jewelry design. Check out this video for some business education and jewelry inspiration!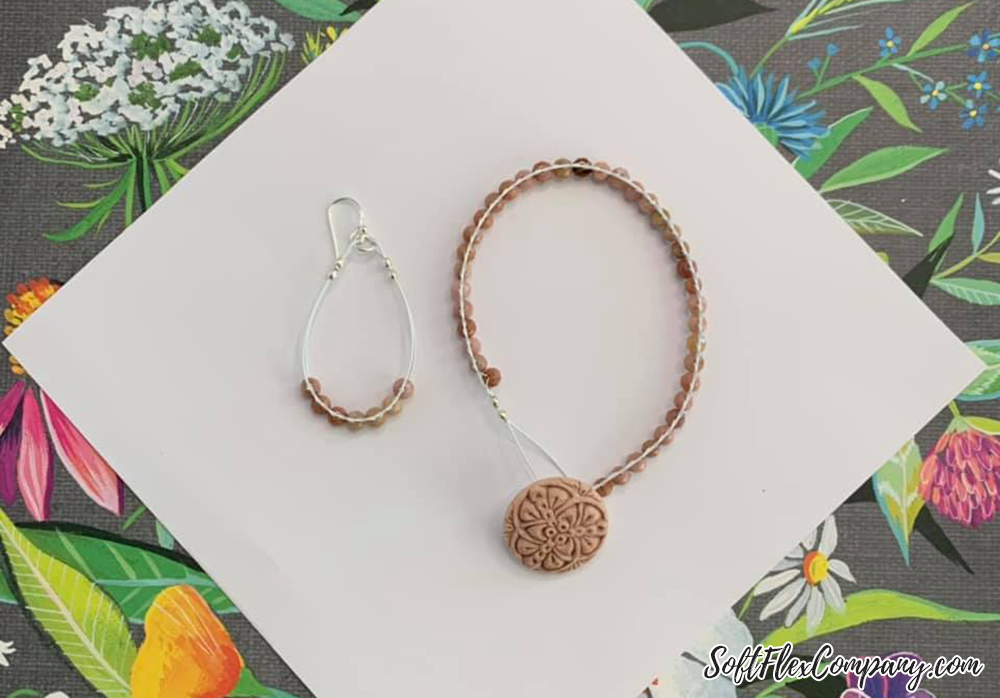 Most small business owners and employees find that they have to wear many hats to complete everything needed for the business. Over the years, Sara has shot a lot of photos for Soft Flex Company as our Sales and Marketing Manager. She will be the first admit that she is not a professional photographer, but perhaps she can share a tip or two with you about what has worked well for her small business. Branding and DIY photos can be difficult to get just right.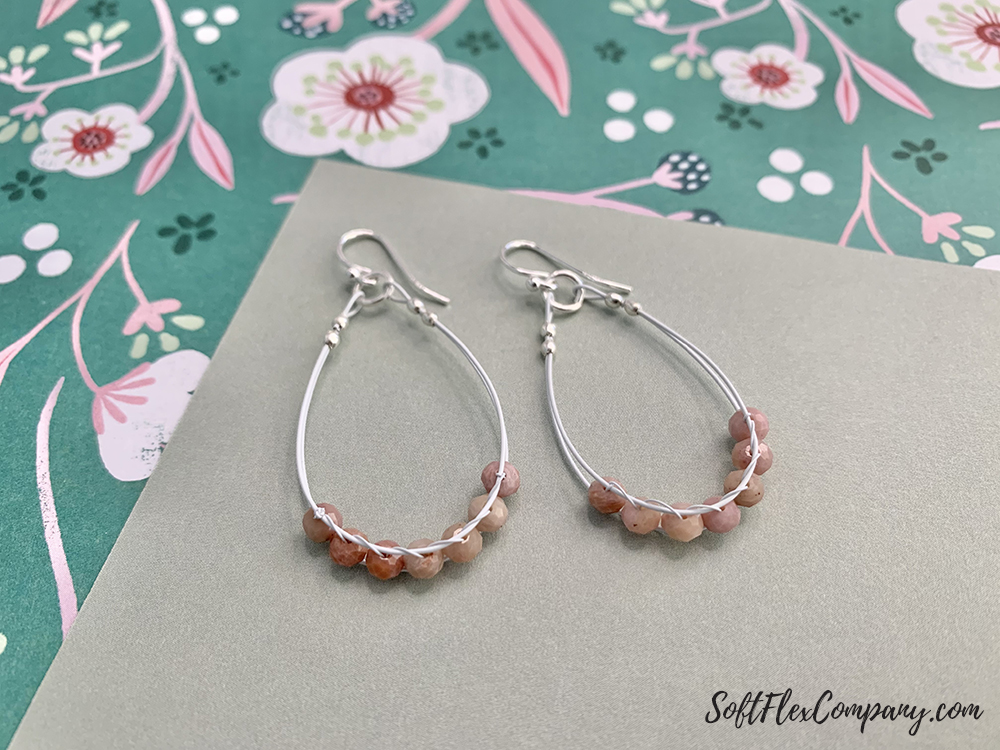 Dusty Pink Bracelet and Earrings Design Kit
Macramé Board
2x2mm Crimp Tubes
Magical Crimping Pliers
Ear Wires
Chain Nose Pliers
Cutters
DIY Bracelet: How to Make a Hollow Mesh and Knotted Bracelet
Nealay Patel is the owner of SilverSilk & More. SilverSilk is a knitted wire jewelry chain. But, it is like no other jewelry chain out in the craft market. SilverSilk is made by many tiny latch-hook needles that spin around with wire, intricately machine-stitching the wire into an elegant yet strong and supple knitted wire chain. This knitted wire stitchwork offers the crafter new and unusual ways to use it. You can string large-hole beads on it, sew through it, wire-wrap it, glue it, put it in resin or just leave it as a draped jewelry chain. We love SilverSilk chain, it is the perfect complement to Soft Flex Craft Wire or beading wire. These beading elements can be interwoven and wire wrapped into exciting new jewelry. Design something elegant and rich today with these two stringing options. Your finished jewelry will look like you bought it from a high end gallery!
From Nealay:
I love a type of art technique called color-blocking. I demonstrate this idea in a very stylized bracelet that is a sure fit for your "wrist mess" bracelet ensemble. Learn how to string Hollow Mesh and knot beads all in one step with this clever idea.
SilverSilk Hollow Mesh
Soft Flex Beading Wire
0.5mm Leather Cord
Beads
TierraCast Cord Ends
Clasps
Cutters
Crimping Pliers
2x2mm Crimp Tubes
Chain Nose Pliers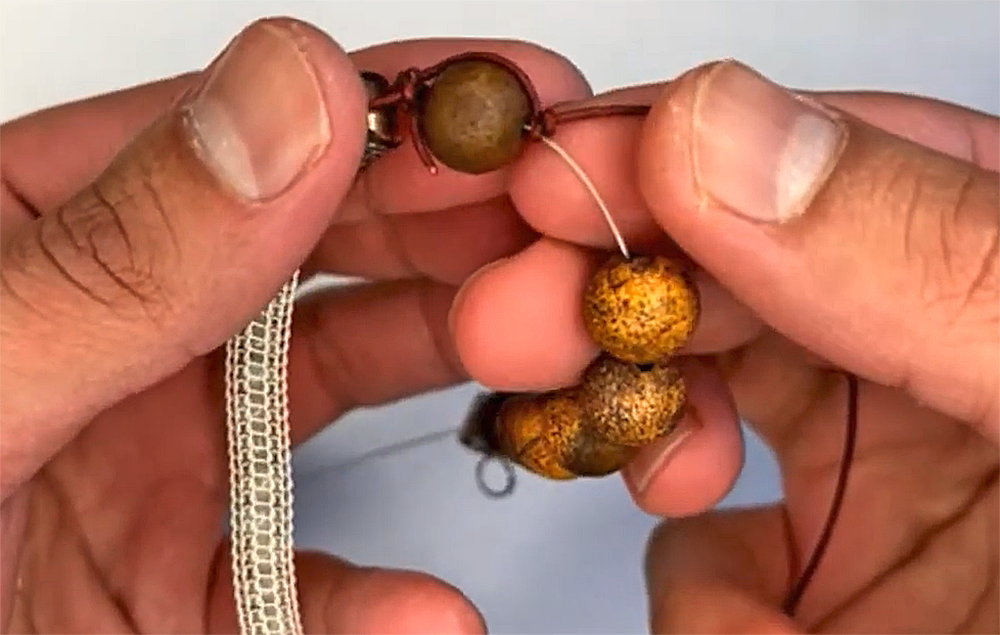 Be sure to mark your calendars for every Tuesday, 5:30pm CST and hop over to facebook.com/groups/silversilk to watch Nealay's videos live and ask questions.
Nealay's channel is dedicated to learning how to make high quality jewelry with SilverSilk with an emphasis on design. You can follow his journey here:
www.instagram.com/silversilkandmore
www.facebook.com/silversilkandmore
Or join his Silkies group and be a part of the conversation www.facebook.com/groups/silversilk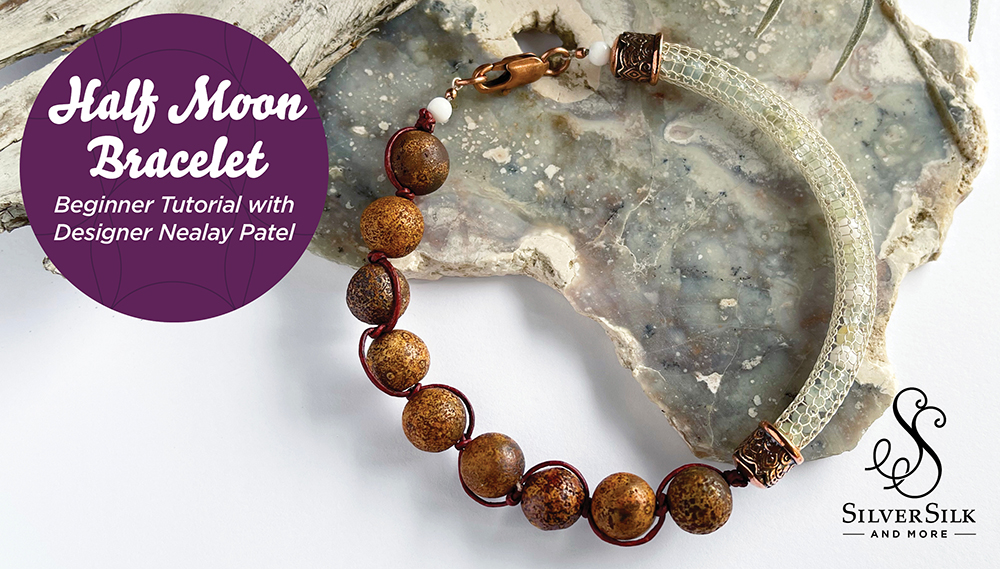 Coins Before Beauty Bracelet - Just Bead It Free Facebook Live Virtual Beading Class
Joyce Trowbridge is the owner of Just Bead It. Just Bead It was a local bead store that operated in Concord, California. Joyce ran her bead store for seventeen wonderful years. Unfortunately, her business was one of millions that failed when hurricane COVID crashed into us. Joyce did not throw in the towel, though. Even if her brick and mortar store was gone, she knew she could maintain an active bead store, online. She is transitioning her catalog of jewelry supplies and beads to her website and Etsy store. She is also taking the classes that she offered in Northern California to a virtual space. You can attend her jewelry making courses on Facebook. You can purchase a kit and make jewelry with her. If you miss a class, you can download the PDF and make the design on your own time.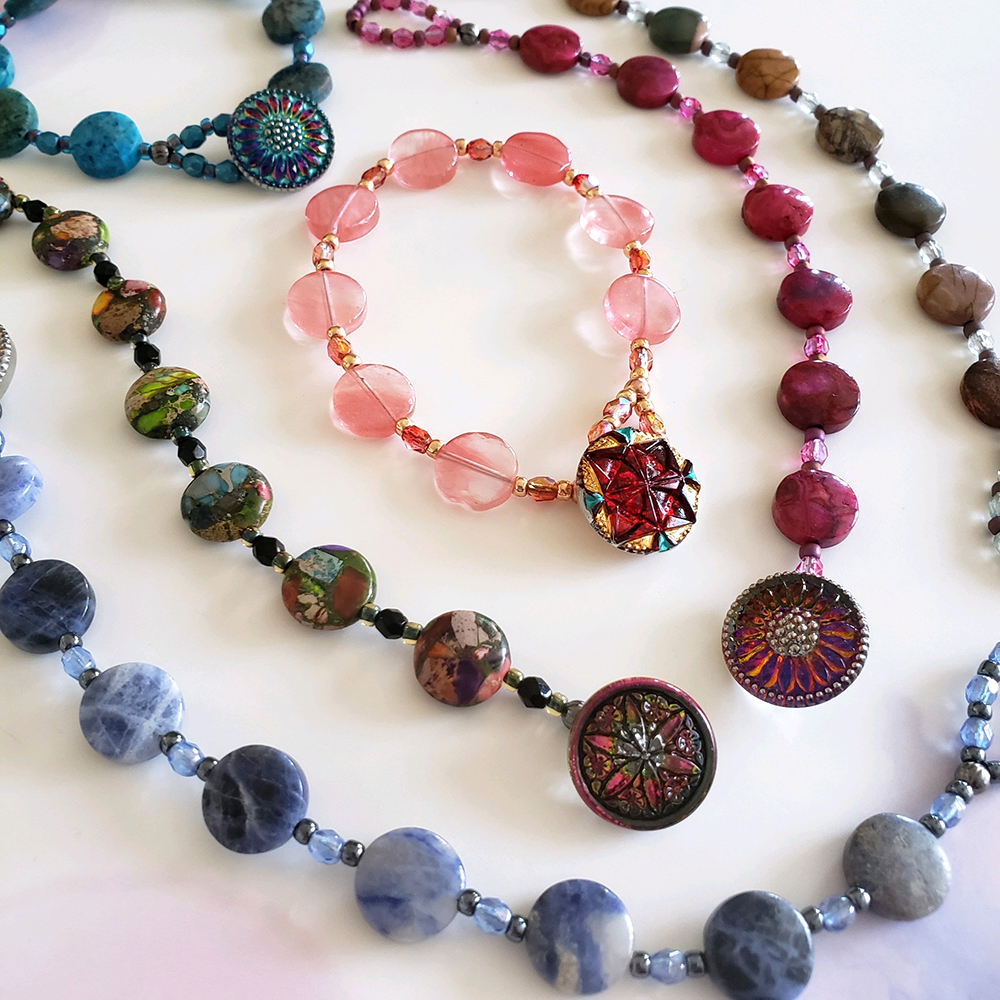 If you like bracelets, you will love Joyce's latest jewelry making video. Follow the video and the images below and make one of your own. If you would like to participate in a class, check the Just Bead It event calendar. For this design, she used Fine .014 Soft Touch Beading Wire. Support her business and buy your Soft Flex products from her Etsy shop!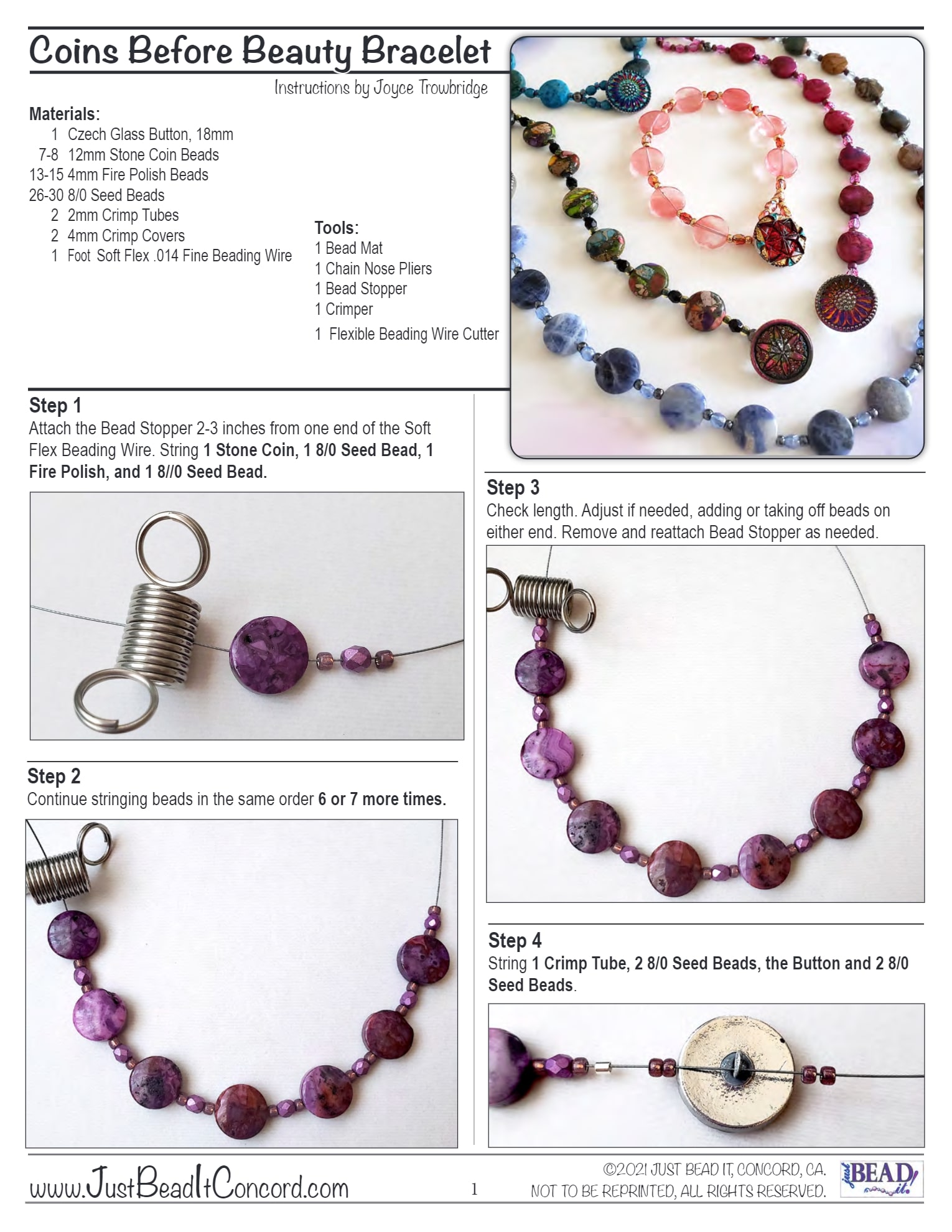 Visit Joyce's Links:
More than beads and supplies, Just Bead It is known for classes. They currently hold virtual beading classes most Saturdays at 2pm PST. Catch them on Facebook Live.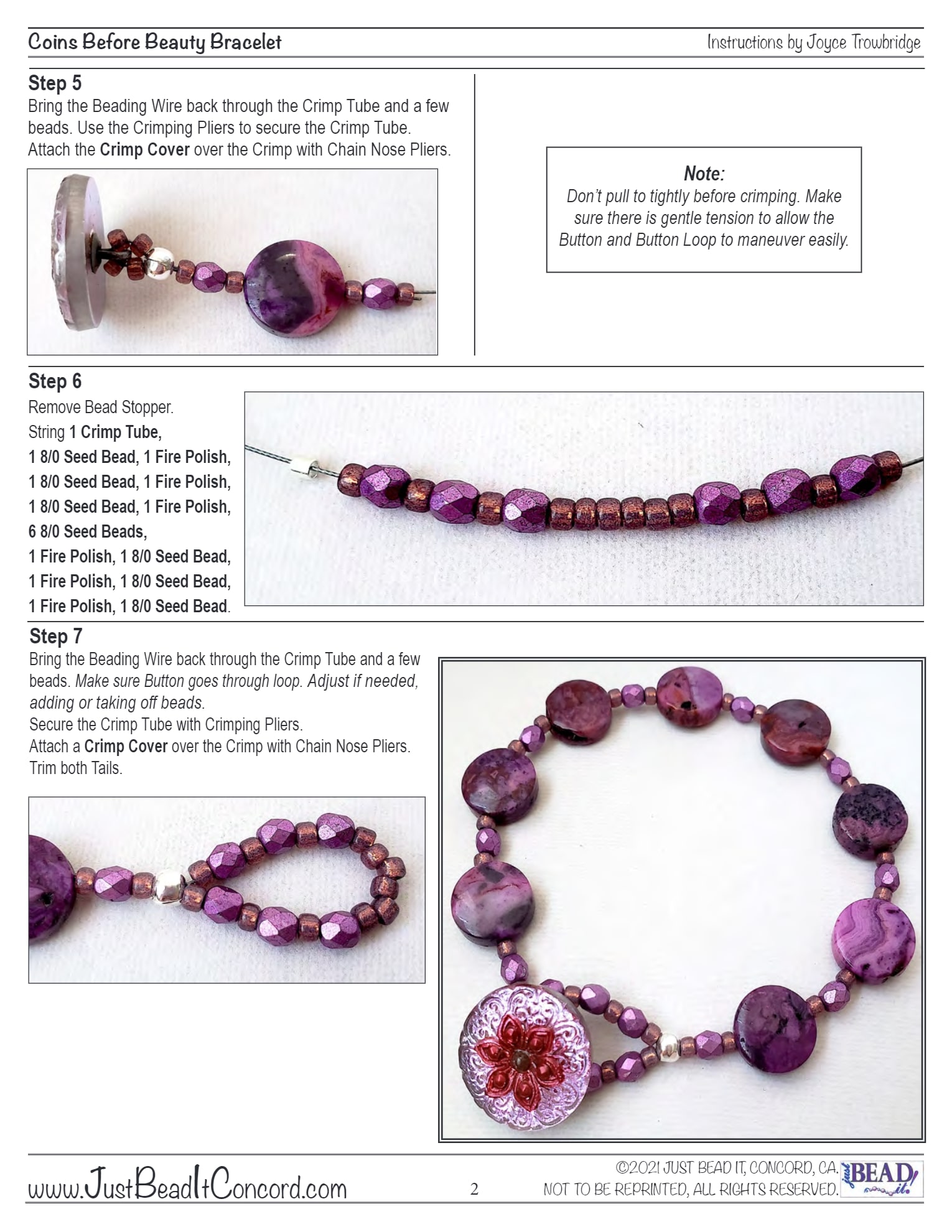 Join our Facebook group – VIB. Stay in the know. Stay up to date. From our bead shows to our video shows and sales, you can stay in touch with us. The community is full of artistic and helpful beaders and crafty people. Inspire and be inspired. Share your pictures and get the beading bug from others!
Visit the Soft Flex Company YouTube Channel!
---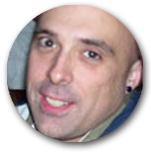 Blog contributor Thomas Soles loves Jazz Age writers and crunchy french fries. His favorite gemstones are Lapis and Pietersite. His favorite hobby is day dreaming. And his favorite mustache is Freddie Mercury's. As you can see, he has a healthy (or possibly unhealthy) sense of humor. You can write to him at Thomas@SoftFlexCompany.com