What an amazing week. Two great videos. This on top of our preparations for the big bead show in Tucson. Soft Flex is going to be at booth #180 in the ballroom at Casino Del Sol for the To Bead True Blue bead show. If you are local or planning on visiting Tucson for the show, we would love to see you. We are going to have daily demos in our booth and online. We will also have some amazing sales and discussions. Make sure you stay tuned to us next week!


Each day of the show, Kristen or James will be in the booth filming a demo. We are going to be discussing the show, the sales, the beads, and the excitement. We cannot wait!

Stay updated on Tucson. Join our Facebook group - VIB. VIB is a fun community of beaders that love to create jewelry and share their work. You are not obligated to post photos, but if you want to, we would love to see them.Our little community is full of jewelry designers that love to be inspired and love to inspire others. It is a great place to find some fun jewelry ideas and keep up with news from the beading world.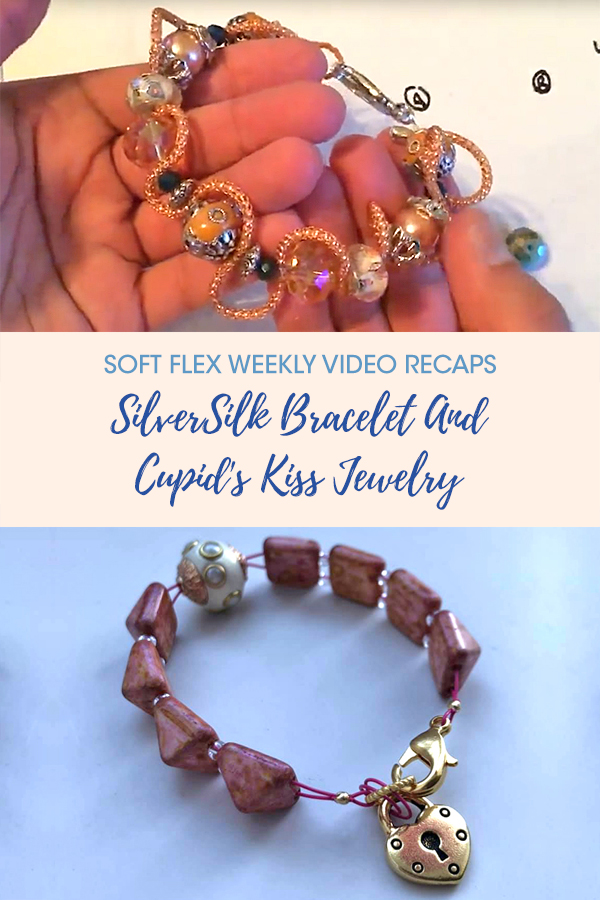 Simply Strung Bracelet with Capture Chain
Nealay Patel, owner of SilverSilk & More was working a little magic again with Soft Flex beading wire, Jesse James Beads and SilverSilk! Watch him create a beautiful bracelet in his latest Tuesday Tuts video.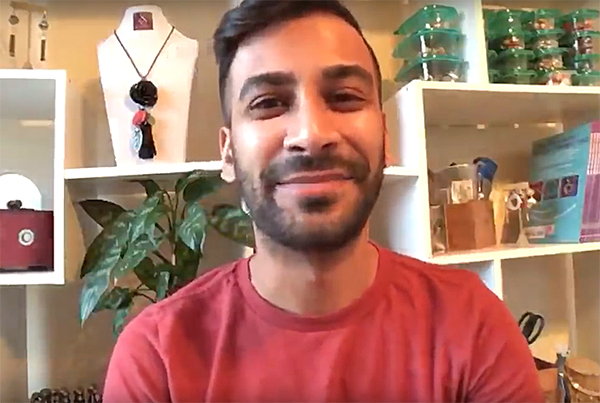 In this design lesson, Nealay will make a quick sketch and then show you how to best execute the design. He'll be using some simple stringing methods and basic crimping techniques to construct his design and have a finished bracelet in minutes that you can do at home! Capture chain is going to be the best option for this design, and Nealay will explain why during this video.

Supplies for Bracelet: One Package of Capture Chain, Soft Flex Beading Wire in .019 Diameter, 2x2mm Soft Flex Crimp Tubes, Decorative Beads from Jesse James Beads, and a Clasp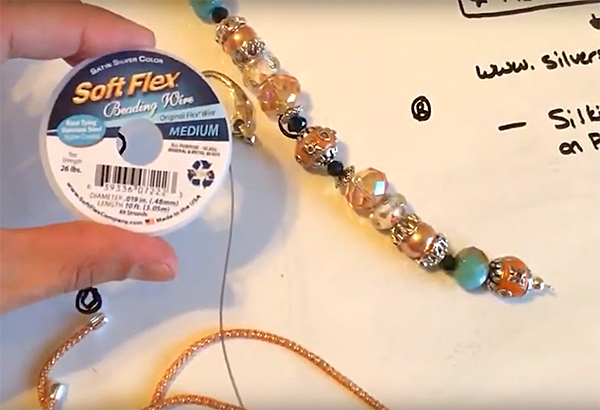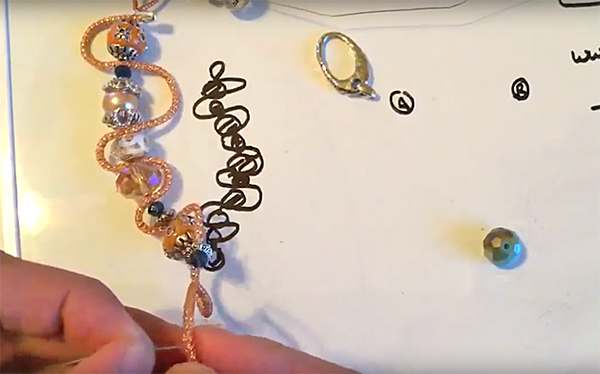 Creating Romantic Jewelry With The Cupid's Kiss Design Kit
Cupid's Kiss is a celebration of love! In this video Sara Oehler creates a cute and romantic pair of Valentine's Day earrings, a bracelet and a necklace using Soft Flex Pink Tourmaline Beading Wire and the Cupid's Kiss Design Kit!

Sara also talks about our current sales and shows the new Black Trios Multi-Diameter Beading Wire Set and the White Trios Multi-Diameter Beading Wire Set. Both will work with Sara's By The Sea Bracelet as seen on public television's Beads Baubles and Jewels. Check your local listings for air times. Plus, she talks about the new Purple Rain Design Kit and the Cupid's Kiss Bead Mix.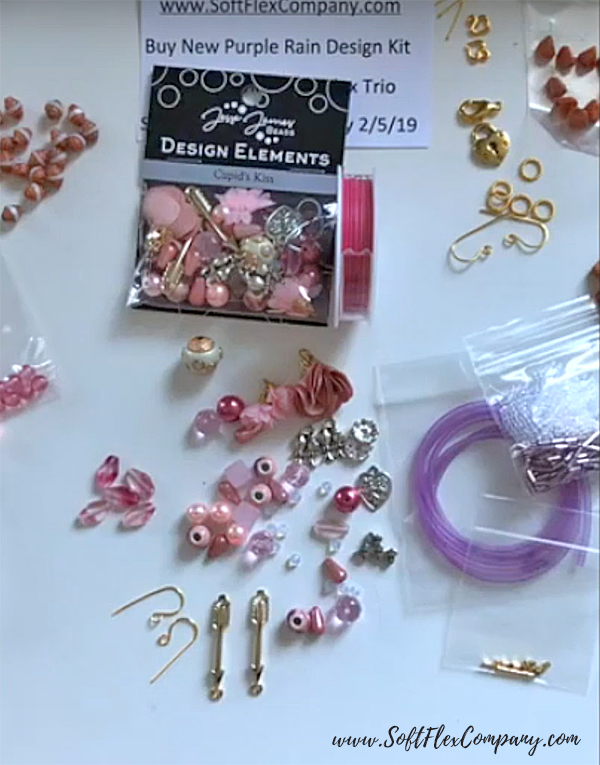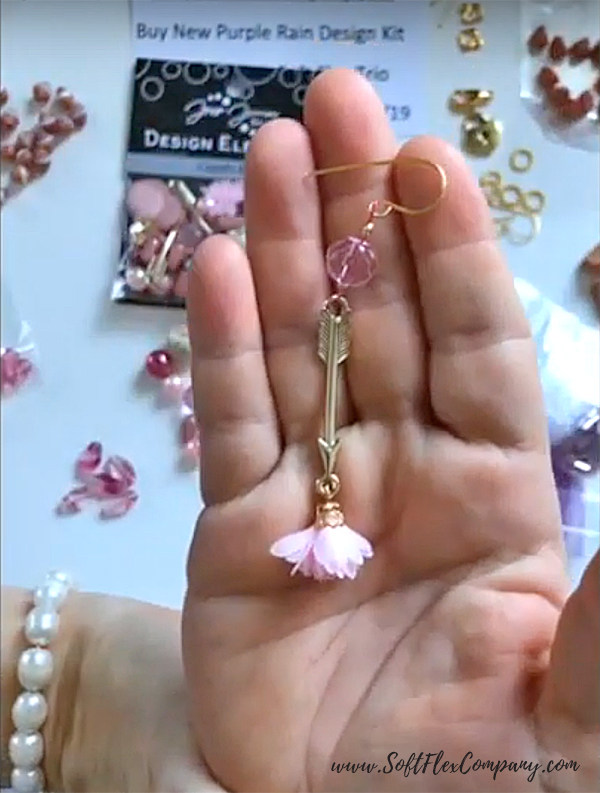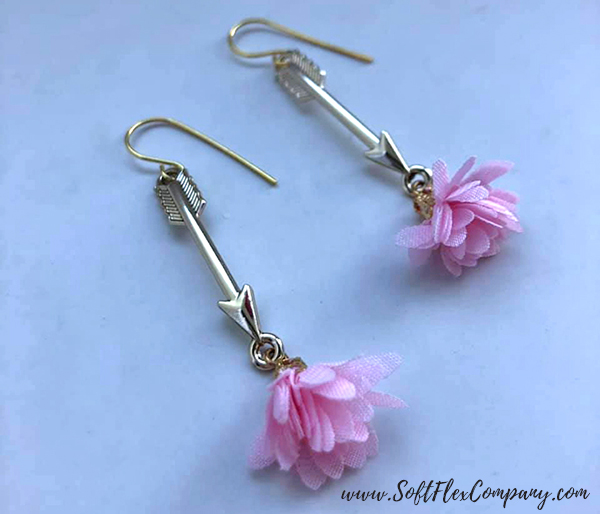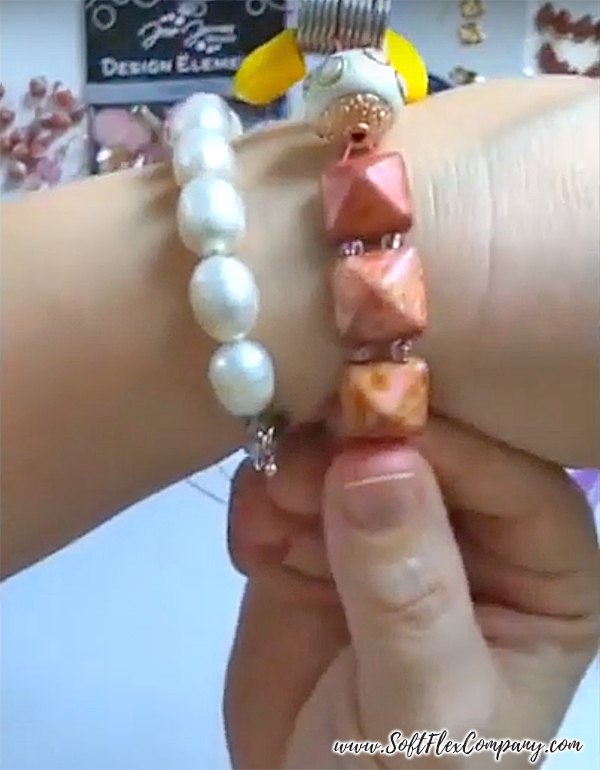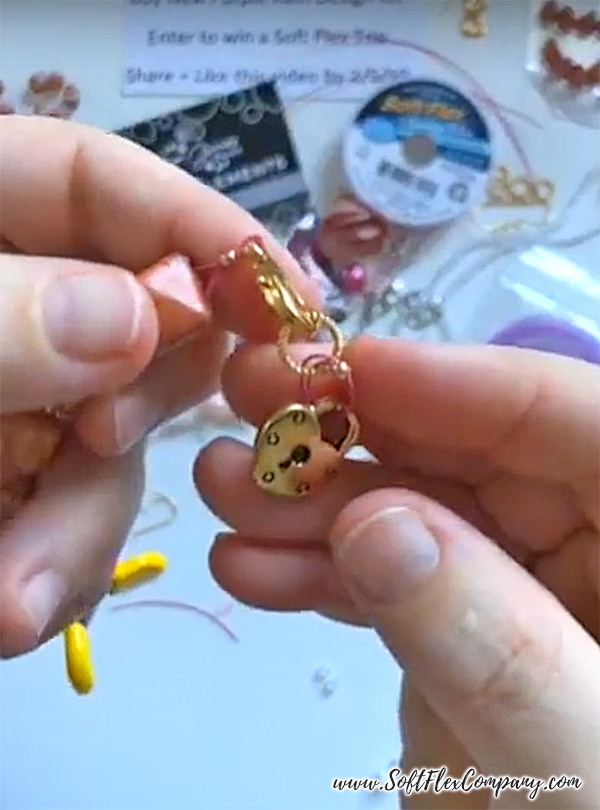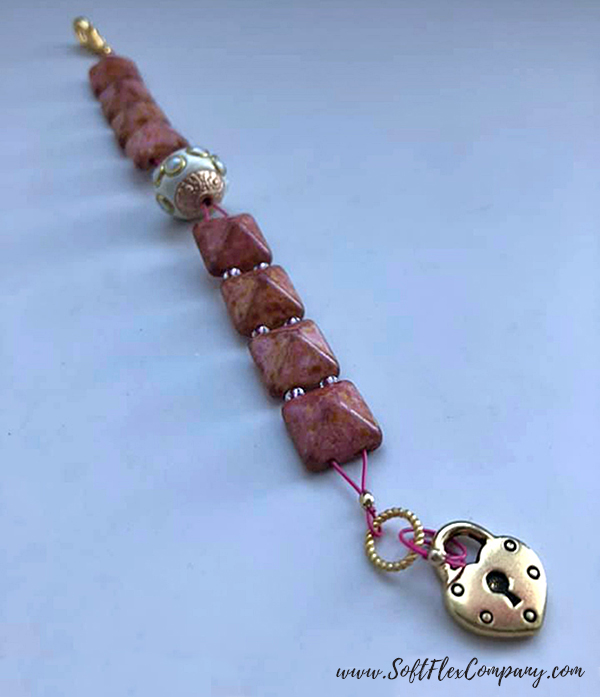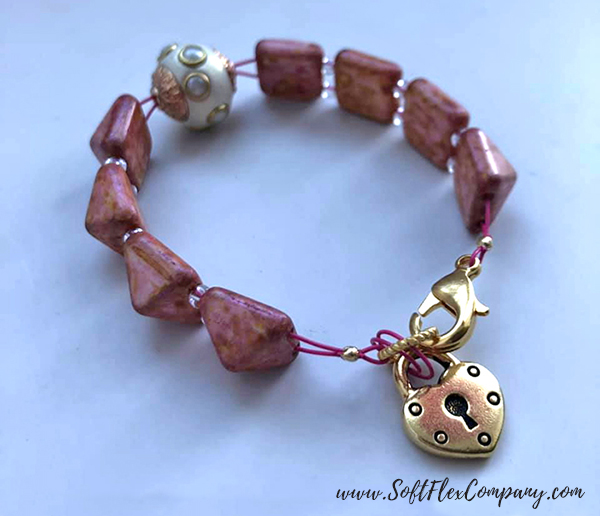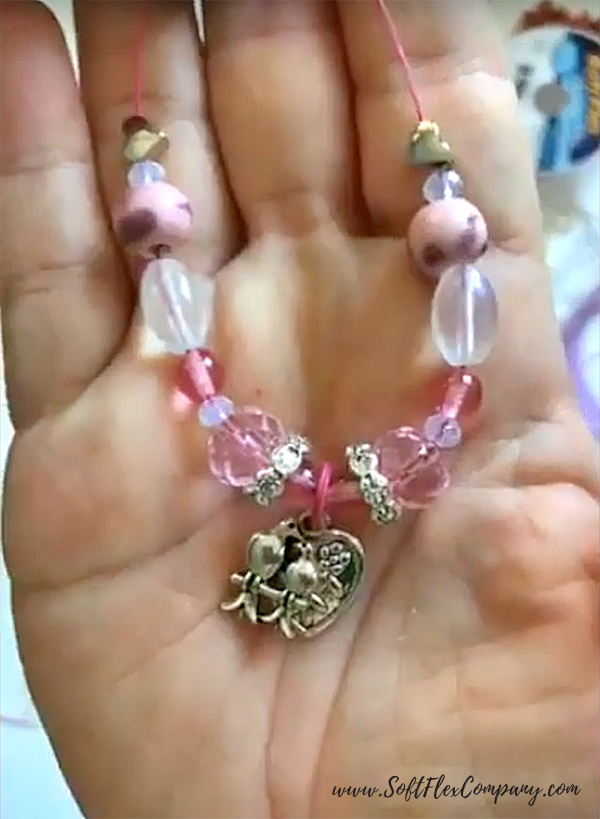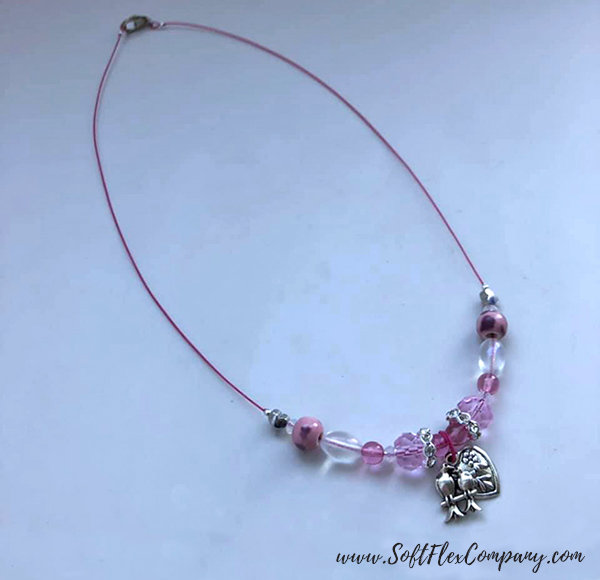 Buy any of our beading kits and post your designs in our Soft Flex Very Important Beading Group on Facebook

Join our Facebook group – VIB. Stay in the know. Stay up to date. From our bead shows to our video shows and sales, you can stay in touch with us. The community is full of artistic and helpful beaders and crafty people. Inspire and be inspired. Share your pictures and get the beading bug from others!

Visit the Soft Flex Company YouTube Channel!
---
Blog contributor Thomas Soles is the Trade Show Coordinator for Soft Flex Company. His favorite stones are Lapis and Pietersite. His favorite hobby is day dreaming. And his favorite mustache is Tom Selleck's. As you can see, he has a healthy (or possibly unhealthy) sense of humor. You can write to him at [email protected]