Thank goodness it's Tuesday! We crawled over that dreadful Monday hump and the week has begun proper. Let's look at color beading wire today. Black and white has it's place in jewelry. Grayscale can be emotive and sophisticated. But there is nothing like color. Color is vibrant and alive. Color can turn a boring design into a pulsing and stunning piece that cannot be ignored. Color can highlight a wardrobe or take center stage. You should be stringing with color in mind.

At Soft Flex Company, we offer over twenty-five different color options. Soft Flex is a kaleidoscope of color! We have single spools of color in varying lengths and we have Trios Beading Wire Packs that come with three 10ft spools. The single spools of color are perfect if you tend to enjoy stringing with a theme or limited palette. They come in a variety of lengths and diameters. Trios are a great way to add a bunch of color to your jewelry kit with out buying a larger quantity.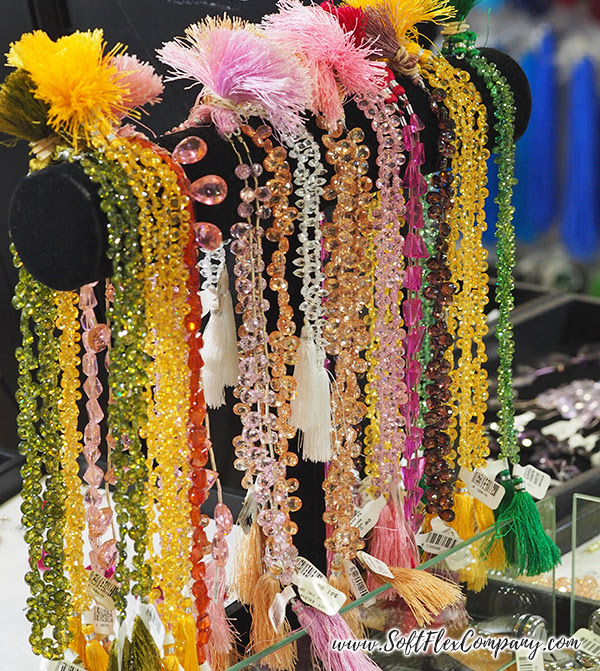 We will look at just some of our color options. Color is important if you are showing the wire in your designs. Color will compliment your beads. If your beads are translucent, the color wire inside can make the tone of that bead sing. If you are designing an illusion necklace where a large portion of the wire is visible, color will really make your jewelry stunning. Your amazing bead collection deserves an amazing color wire.
How do you know what color to use? We named our wire after the gemstones we felt they best resembled or evoked. Copper, Dark Blue Lapis, Spinel – it is easy to shop our wire if you are looking for a color match. Let's look at a few!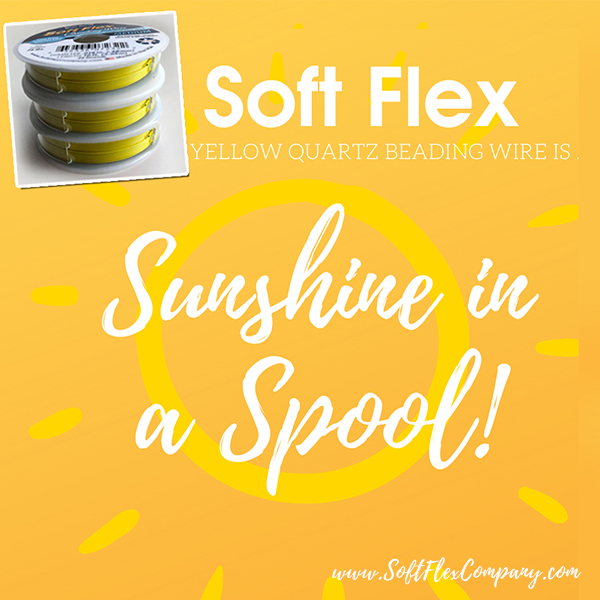 Yellow Quartz Beading Wire commands attention! This beautiful, beaming color does not care to be a wallflower. It can be a background actor in a multi-strand necklace, but it is going to stand out all the same. It may even look overpowering at first. But this wire is fantastic for thinking out of the box and really pushing you to be a creative designer. We featured this glowing color in our Neon Nights Design Kit with dissimilar colors. Even with such a unique look, Yellow Quartz was stunning. Dare to be bold or create some Spring magic. Yellow Quartz Beading Wire is sunshine in a spool!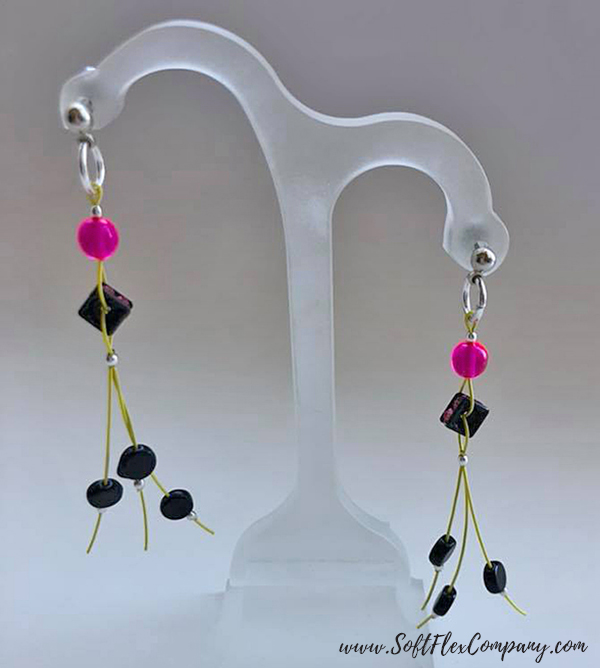 Find out how to make these fun earrings by reading this blog post about the Neon Nights Design Kit.
Shop yellow beads.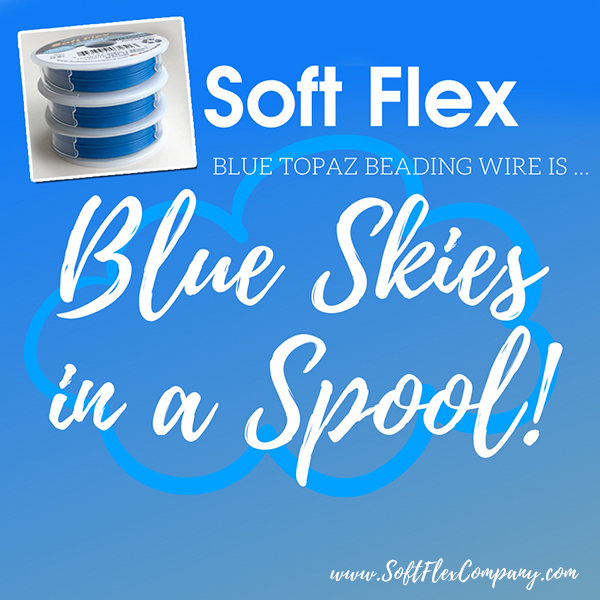 Blue Topaz Beading Wire is ethereal and airy. This color is the brilliant summer sky bottled up. Design a zen peace for June. Blue Topaz is versatile and subtle. It is calming and peaceful. This wire is perfect for stringing the most exquisite London Blue Topaz. It is great for a Macrame or Kumihimo bracelet. It is the aqua of the summer or the chill of the holidays. It is a timeless wire that is great for so many pieces. Blue Topaz Beading Wire is blue skies in a spool!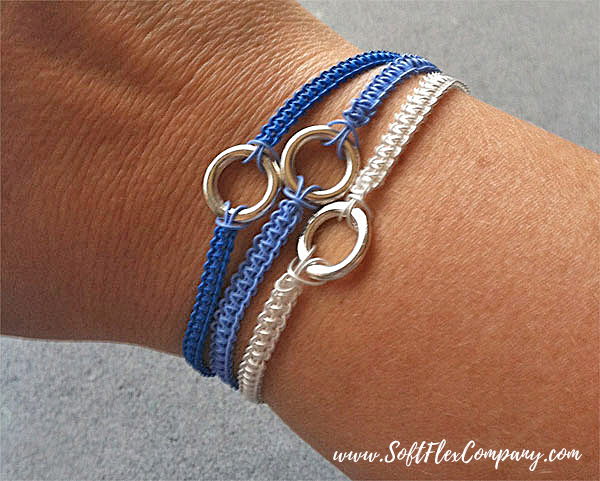 Find out how to make this 3-Strand Macramé Bracelet.
Peridot Beading Wire is the flora of nature. This color is the dance of the saplings and trees on a breezy afternoon. Peridot is the blades of grass that tickle your feet. Your jewelry designs will be lush and full of earthly splendor with this color. This lovely wire is a plucky shamrock that will enhance any bountiful design. Peridot Beading Wire is luscious leaves in a spool!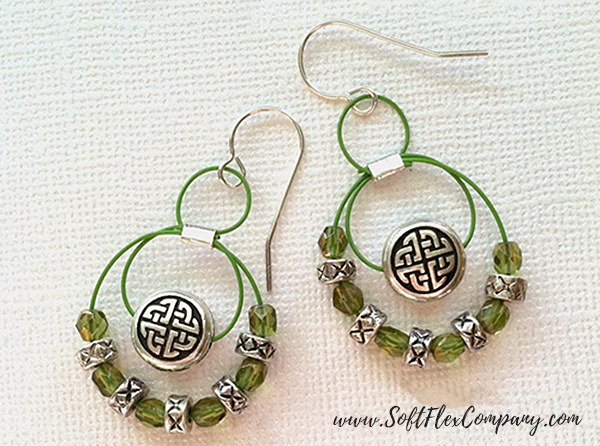 Find out how to make these Celtic Bead Dangles.
Shop green beads.
Pink Tourmaline Beading Wire is a delicious bite of love. This lovely spool is a thumping happy heart. Great for a gift to your sweetheart. The color is a warm compliment to a precious strand of Tourmaline. Your strung jewelry will be lush and decadent. Pink Tourmaline Beading Wire is sweet love in a spool!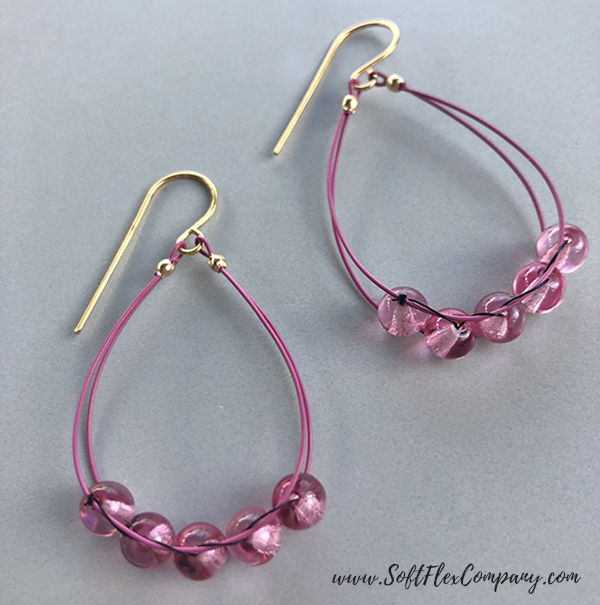 Find out how to make these beautiful earrings by reading this blog post.
Purple Amethyst Beading Wire is majestic. Our Purple wire was recently featured in our Purple Rain Design Kits. It evokes so many feelings. Purple is a an otherworldly tone that brings to mind the mysticism of magic. Purple is the color of monarchs and emperors. Purple is splendid and empowering. This wire is a great compliment to our Purple Rain Bead Mix. Purple Beading Wire is royalty in a spool!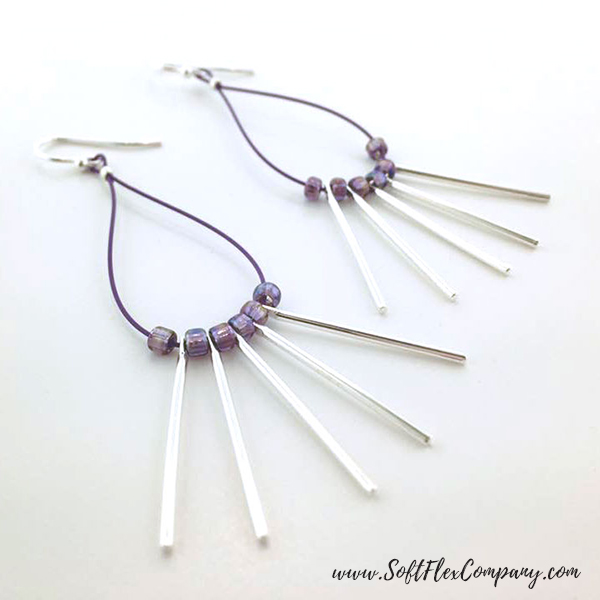 Find out how to make these dangle earrings by reading this blog post.
String with color in mind. It is easy to overlook. But, once you see how a color wire can transform your designs, you will never want to settle for a bland beading wire.
Join our Facebook group – VIB. Stay in the know. Stay up to date. From our bead shows to our video shows and sales, you can stay in touch with us. The community is full of artistic and helpful beaders and crafty people. Inspire and be inspired. Share your pictures and get the beading bug from others!
Visit the Soft Flex Company YouTube Channel!
---
Blog contributor Thomas Soles is the Trade Show Coordinator for Soft Flex Company. His favorite stones are Lapis and Pietersite. His favorite hobby is day dreaming. And his favorite mustache is Tom Selleck's. As you can see, he has a healthy (or possibly unhealthy) sense of humor. You can write to him at Thomas@SoftFlexCompany.com