We celebrated Kit Day this week. Our recent kit was an ode to the Islands of Aloha. This kit was full of ocean vibes and Hawaiian chill. If you love casual elegance, take a trip to the 808 State with us. This kit will summon a little paradise - wherever you live. We also introduced our newest kit - the Peace and Love Design Kit is a groovy mix of beading supplies that is sure to inspire Summer of Love jewelry. Let's make some magical beach jewelry!

Summer style never goes out of fashion. Learn how to make easy breezy jewelry designs that will look great all season long. This week, Kristen gave us some Free Spirited glam with a sun drenched necklace. Sara made jewelry with our Aloha Design Kit. Marcie Creates and Rosanna Brafford unboxed our Aloha Design Kit and we also included some jewelry demonstrations from them using other kits. Nealay Patel made amazing Great Barrier Reef themed jewelry. Andrew Thornton gave us a fun hang out video that was full of jewelry making thoughts. Sparkle by Monica designed jewelry with our Parisian Couture Design Kit (Sold Out). And finally, Jenifer Miller made a beautiful beach necklace. Let's enjoy the lazy days of summer with a splash of creative inspiration!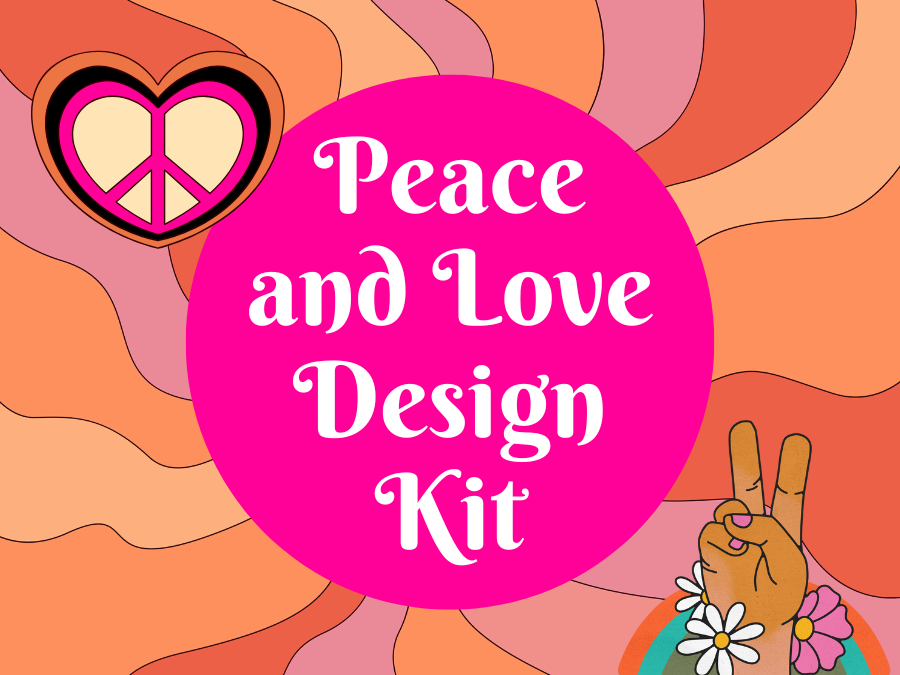 It's the summer of love! We have a groovy collection of beads, man. Go with the flow and feel the vibe. This primo bead kit is sure to inspire and you don't have to spend a lot of bread to look far out. Right on! Be a free thinker and make some mellow jewelry that will blow your mind. This themed mix of beading supplies is a delight, you dig? Don't be a downer. Tune in and turn on with this hip design kit!
Sara will be doing a live broadcast on the Soft Flex Facebook page and YouTube Page, with the Peace and Love Design Kit, on Wednesday, July 27th at 3pm (PT).
If you'd like to join us in the design challenge next month, buy this kit and challenge yourself to try something new and unexpected. If you are new to beading, this kit comes with findings, beads, wire, and surprises.
Our kits are great for skill building. We want our kits to feel challenging. We want them to be accessible for beginners and advanced designers alike, but we love to throw in elements that may seem difficult to test our beaders skills and make them think out of the box. We think jewelry is great when it is easy. But when you really have to engage your mind and process your materials and tools, we think that your jewelry has the potential to be life changing.
Our kits may be inspired by a colorway or theme, but they are meant to be creative interpretations. Imagination and innovation do not follow the rules. Expect the unexpected.
Supplies are very limited. Don't miss out!
Jewelry Making Videos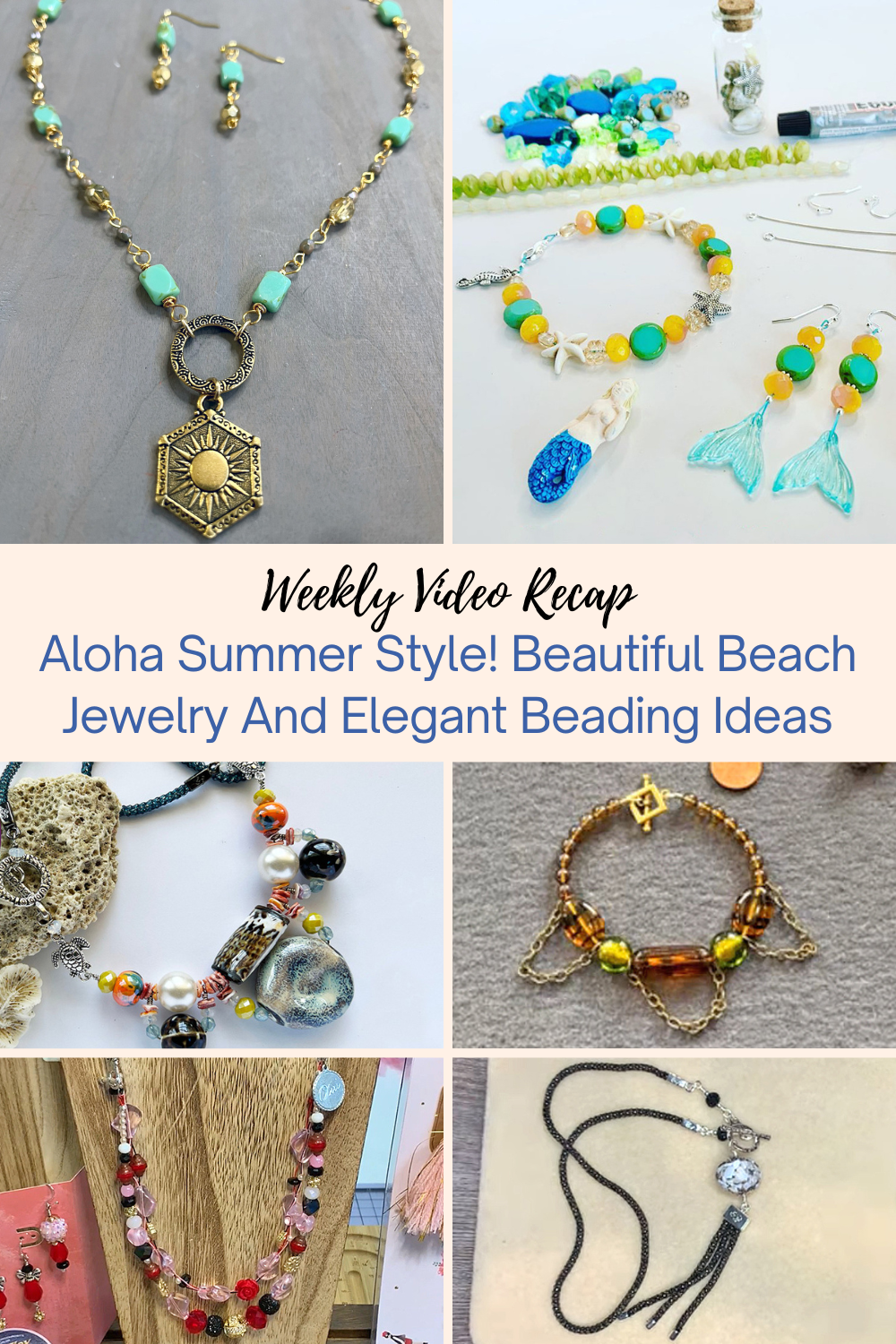 Our Social Media Sites Will Show You How To Make Jewelry In Just Minutes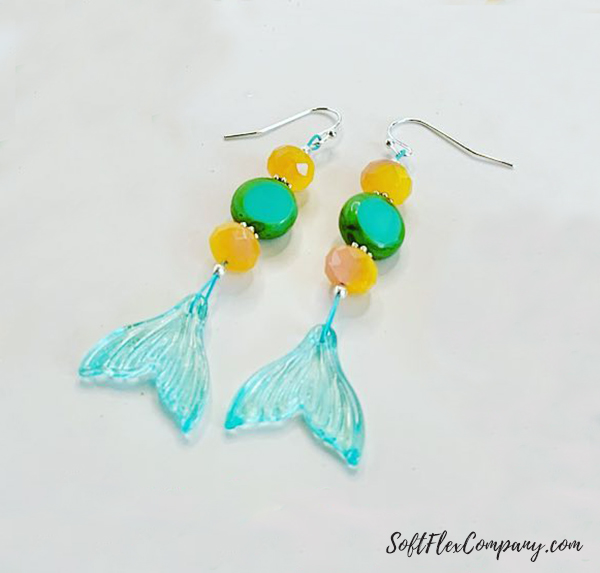 Got a minute? Check out our latest reels and TikTok videos. Soft Flex Company's Instagram Reels and our Soft Flex TikTok Page will teach you how to make jewelry in under a minute. These videos move quickly but are easy to follow. If you need more assistance, make sure you check out our YouTube catalog for deeper dives into jewelry making education. You will find in depth discussions on how to use your tools and finish your jewelry on that channel. Instagram Reels and TikTok are great tools for learning something new or finding quick inspiration. Check out our 1 Minute Videos and explore the wonderful pins on our Pinterest page. Learn from Soft Flex Company jewelry designer pros at the pace you choose! If your creativity needs a quick cup of coffee, make sure you visit us for a much needed jolt of crafting caffeine!
How To Make A Summer Glam Sun Necklace With Turquoise & Gold
22ga Gold Silver Plated Soft Flex Craft Wire
Czech Glass Beads
Sun and Moon Pendant
Spiral Ring Connector
Cutters
Nylon Jaw Pliers
Chain Nose Pliers
Round Nose Pliers
Unboxing Our Aloha Design Kit And Making A Bracelet
Beyond the reef and somewhere over the rainbow, the beautiful jewel of the Pacific Ocean awaits. Say, "aloha" to Hawaii with this glittering design kit. What a wonderful world, making jewelry for your ku'uipo, your Hawaiian sweetheart, or your ohana, family. Create a necklace that is as bright as the Honolulu city lights. If your heart is in Hawaii, from here to eternity, you are going to adore this collection of beading supplies. This kit is as colorful as the rainbows that frame the islands.
This kit includes a special item, straight from the Hawaiian Islands. You are going to love this mystery surprise! We will also be enjoying a beading party with Jamie Yoshida, from The Bead Gallery in Honolulu, on July 6th.
Aloha Design Kit
Soft Flex Beading Wire
2x2mm Crimp Tubes
Magical Crimping Pliers
Cutters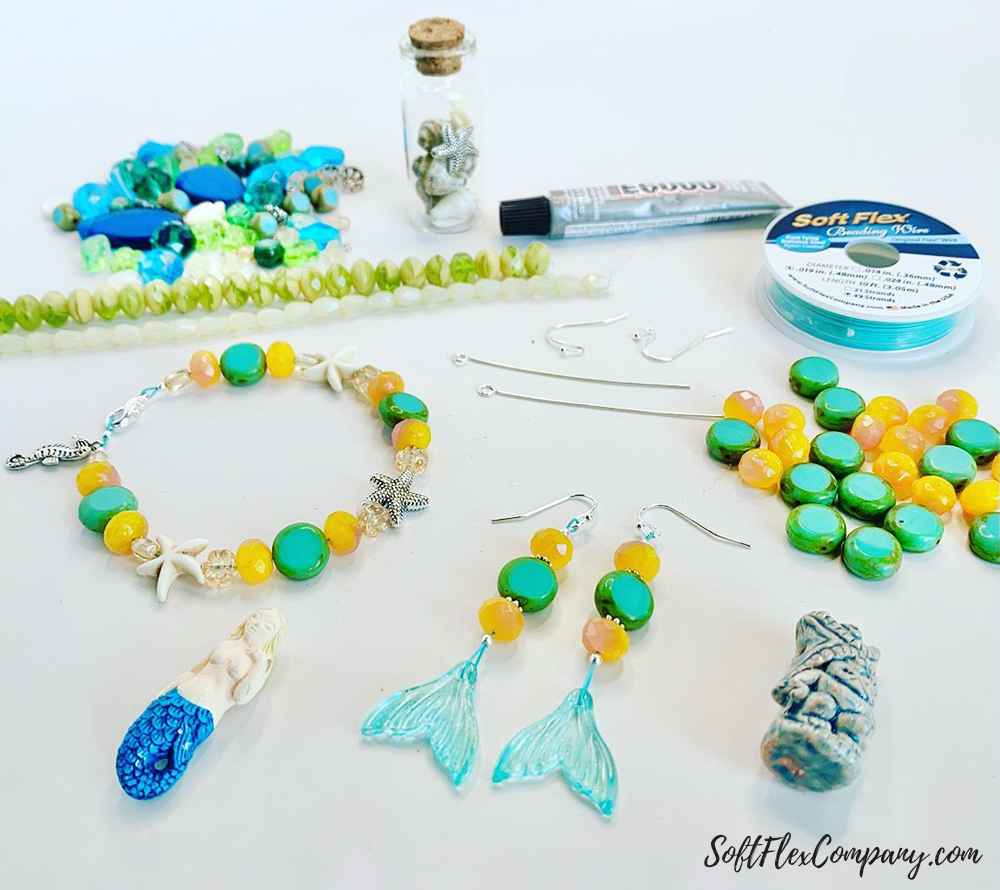 Marcie Creates: Unboxing The Aloha Kit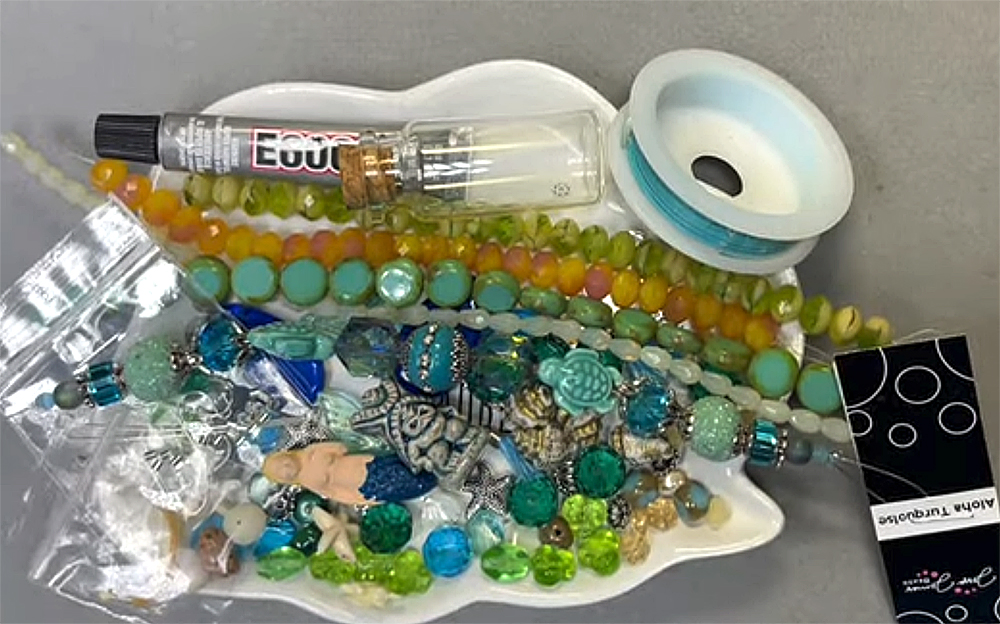 In Rose's Garden: Unboxing The Aloha Kit
SilverSilk & More: Great Barrier Reef Jewelry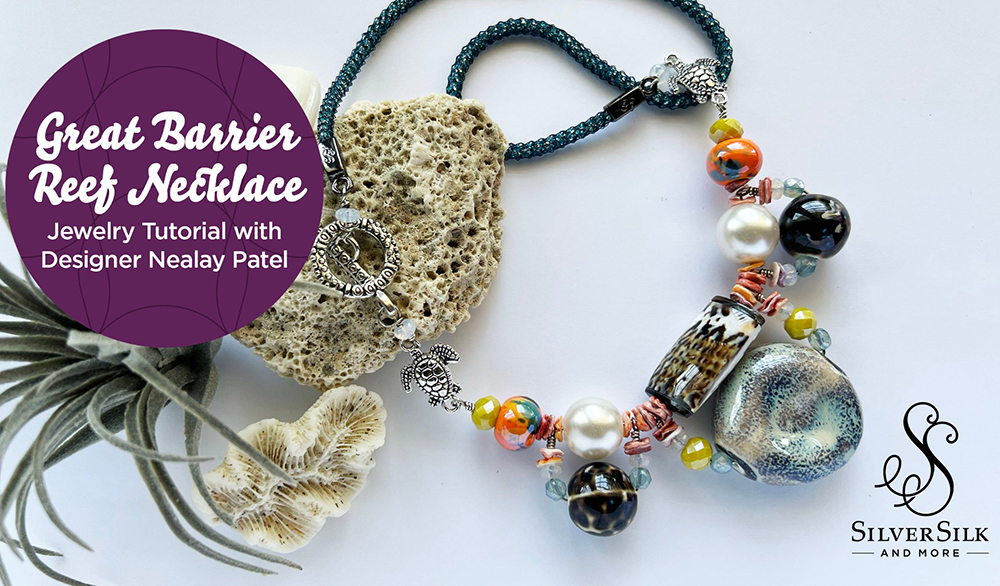 Allegory Gallery: Hang Out And Jewelry Demonstrations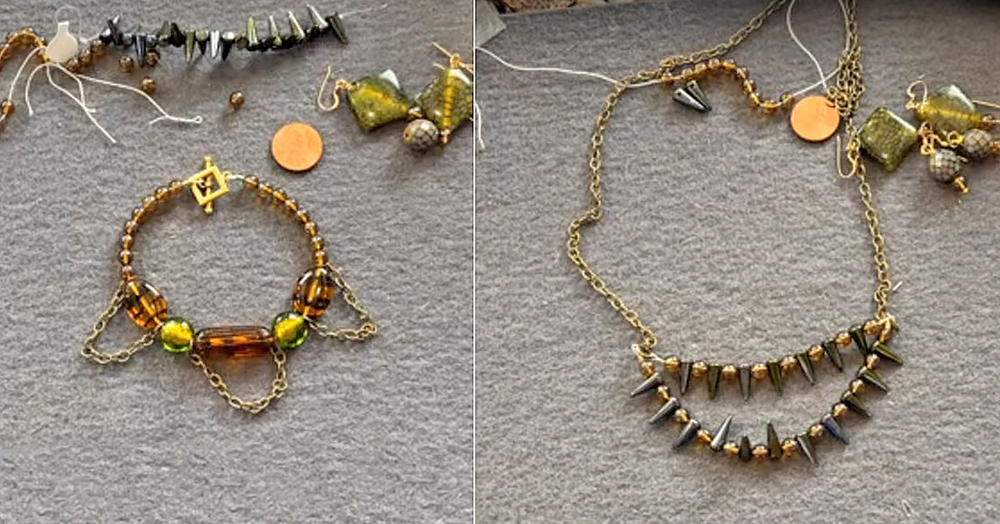 Marcie Creates: Tutorial Tuesday Using Bargain Bead Box's Solstice Warmth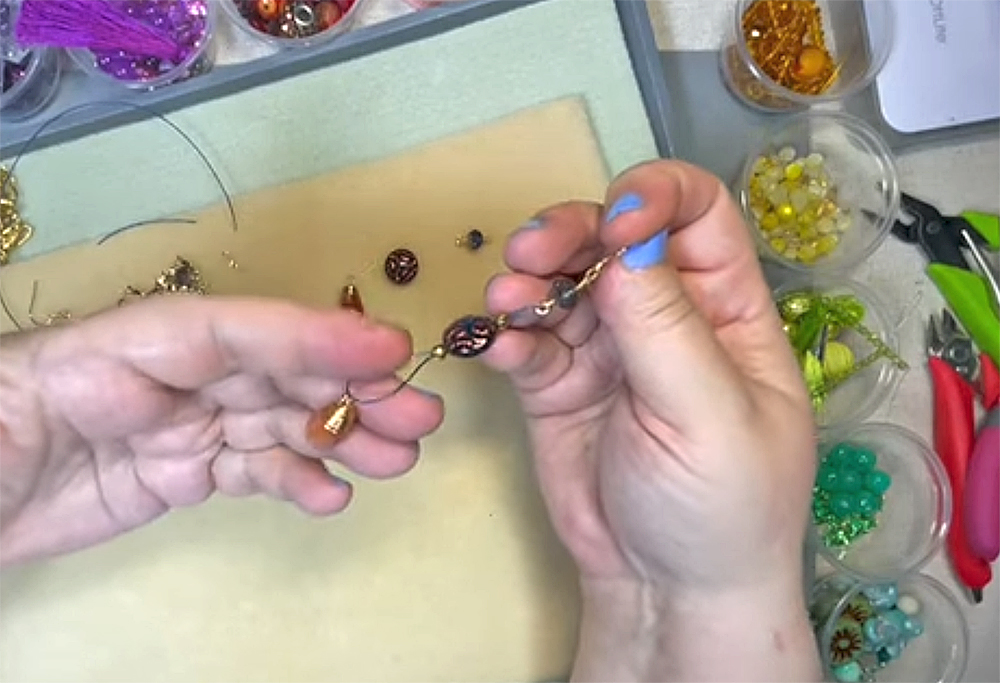 Sparkle By Monica: Parisian Couture Jewelry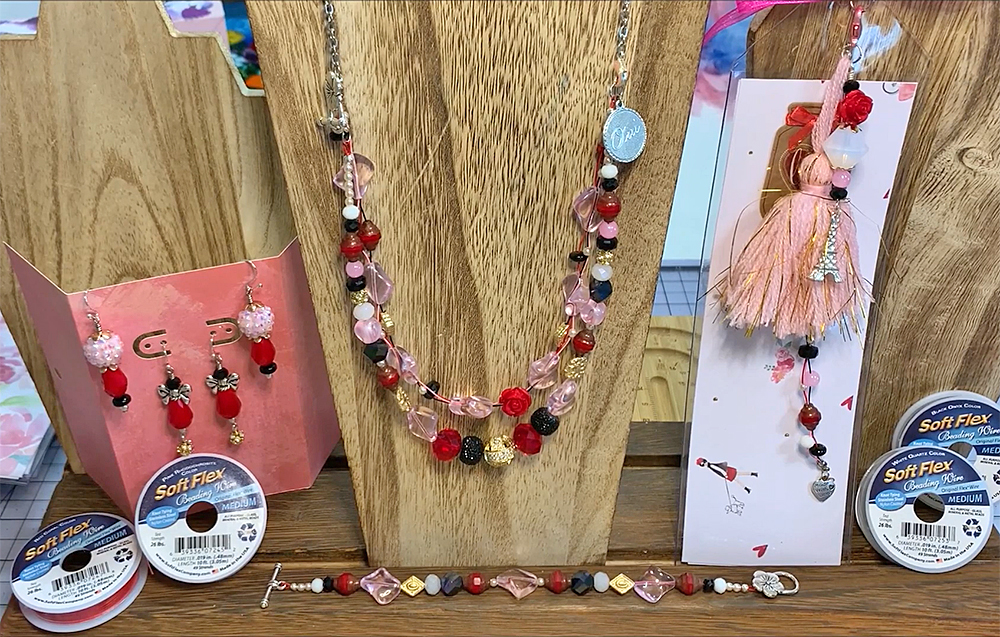 In Rose's Garden: Learn How To Make A Shepherd's Hook Bookmark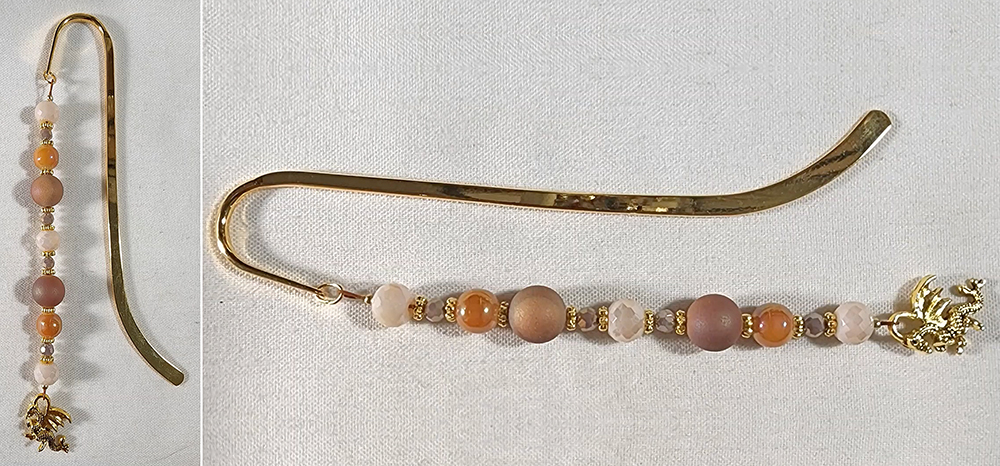 Jenifer Miller: Making A Y-Shaped Necklace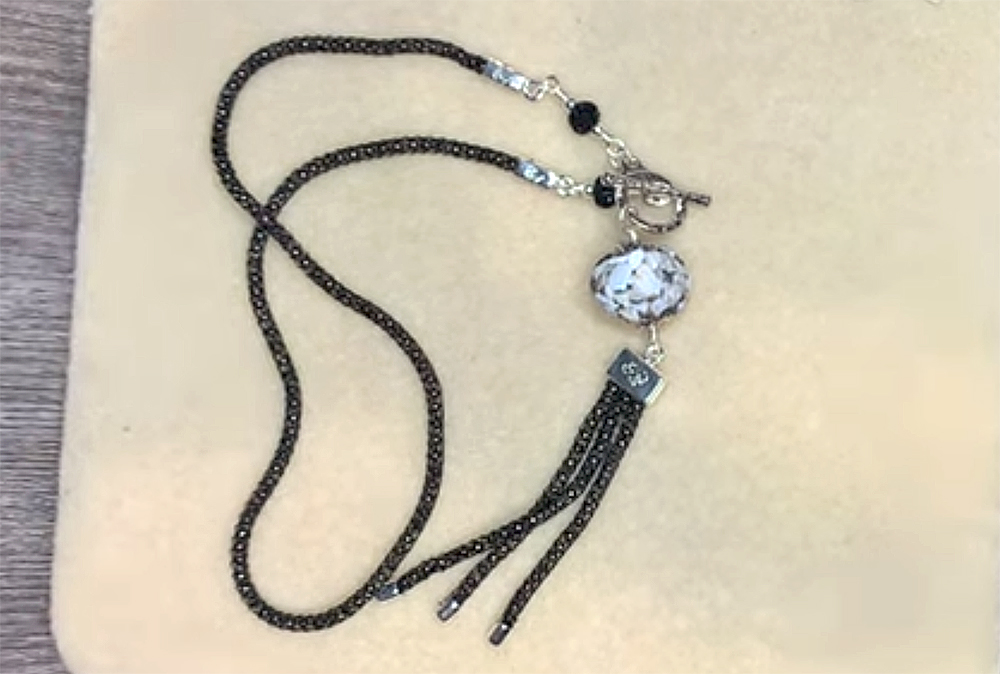 Join our Facebook group – VIB. Stay in the know. Stay up to date. From our bead shows to our video shows and sales, you can stay in touch with us. The community is full of artistic and helpful beaders and crafty people. Inspire and be inspired. Share your pictures and get the beading bug from others!
Visit the Soft Flex Company YouTube Channel!
---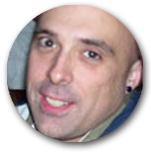 Blog contributor Thomas Soles loves Jazz Age writers and crunchy french fries. His favorite gemstones are Lapis and Pietersite. His favorite hobby is day dreaming. And his favorite mustache is Freddie Mercury's. As you can see, he has a healthy (or possibly unhealthy) sense of humor. You can write to him at Thomas@SoftFlexCompany.com