What a week! We made a cozy mountain necklace with our Cozy Mountain Retreat Design Kit (Sold Out) for our Great Bead Extravaganza presentation. If you missed the fun, you need to check out this elegant design! If you have not grabbed your Galentine's Day kits yet, we have a preview of what is inside. The big celebration is almost here and there is still time to get your beading supplies! Join us for a look back at the jewelry videos we loved this week!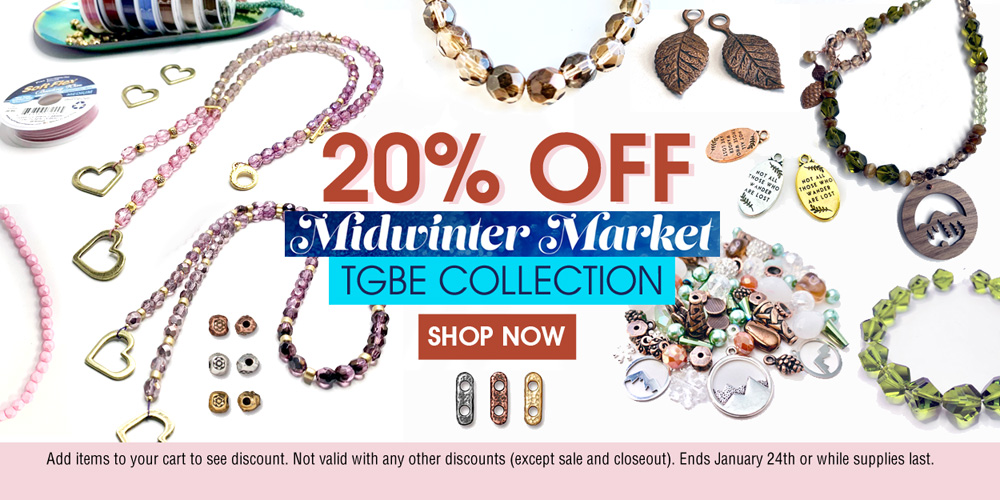 Did you catch the recent Great Bead Extravaganza show? Midwinter Market was an amazing display of deep discounts and fabulous jewelry making demonstrations. If you missed the big event, you can check out our blog covering the exciting designers that used Soft Flex products. You can also visit all of the shows on the official Facebook group.
Kristen and Sara gave us a lively Great Bead Extravaganza presentation. These two friends love crafting and jewelry making and when they get together, you can be sure that there will be a lot of laughs and some inventive jewelry techniques. Kristen designed the comfy coziest necklace with our Cozy Mountain Retreat Design Kit (Sold Out). Sara showed us how to make a lariat necklace with an asymmetrical design. It was a good time. They also discussed some of the newest items on our site and talked about future items. Don't miss the fun!
Beki Ward, one of the amazing jewelry designers on our VIB Facebook group showed us how to make a toggle with the contents of her Cozy Mountain Retreat Design Kit (Sold Out). This design turned out perfect. We hope she keeps making videos! Kirk, at Space Pickle Designs, opened our Cozy Mountain Retreat kit and created some gorgeous jewelry.
Brittany Chavers, of Turquoise.Street, opened up her Galentine's Day Kits and showed everybody what they can expect from the contents inside. Don't miss the Galentine's fun, our collaboration with Jesse James Beads is on February 10th. Brittany will be one of the talented designers giving us a jewelry making demonstration.
Rosanna Brafford and Marcie Creates opened Bargain Bead Boxes and created jewelry with Soft flex Beading Wire. What a wonderful week. Let's get inspired!
Jewelry Making Videos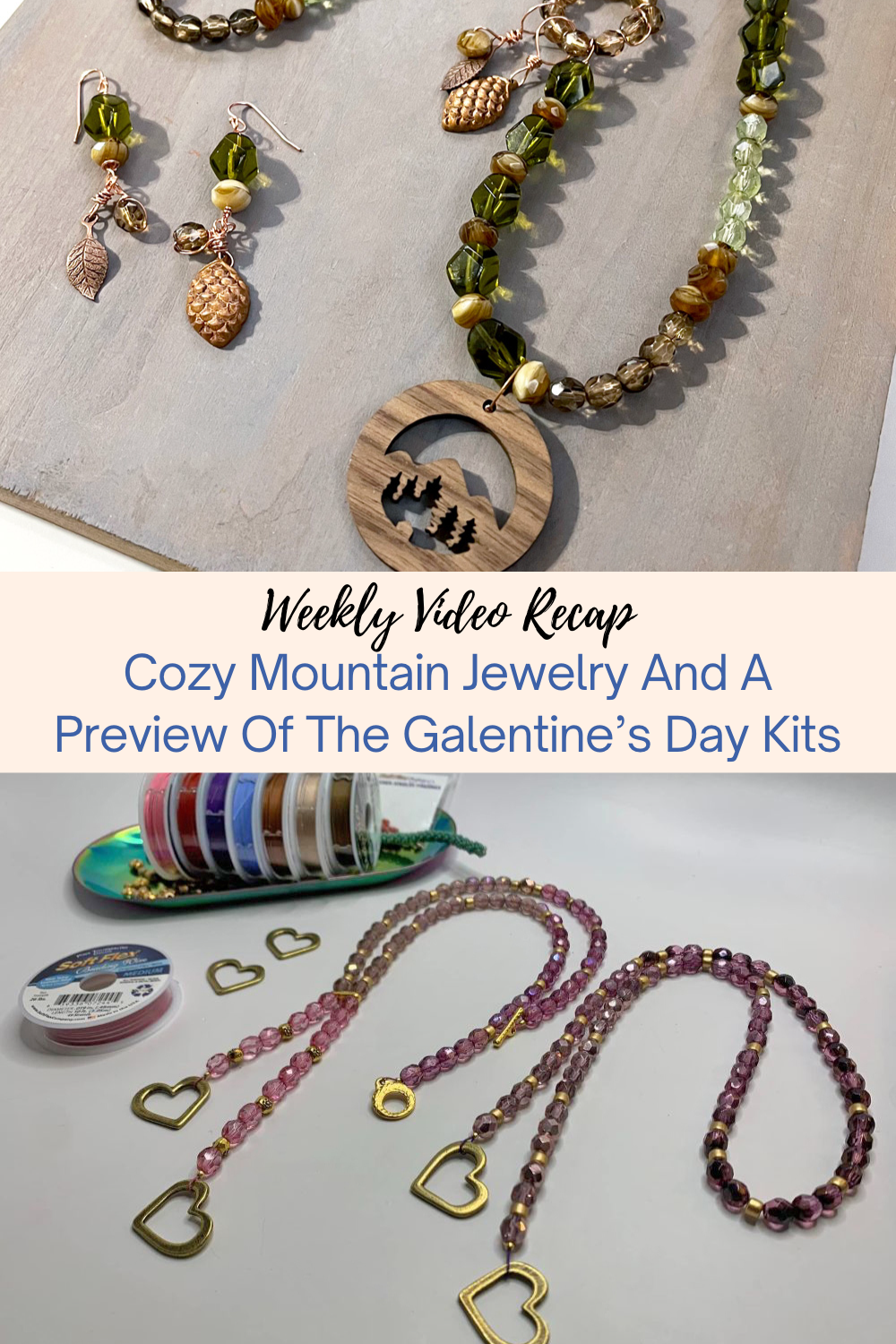 Our Social Media Sites Will Show You How To Make Jewelry In Just Minutes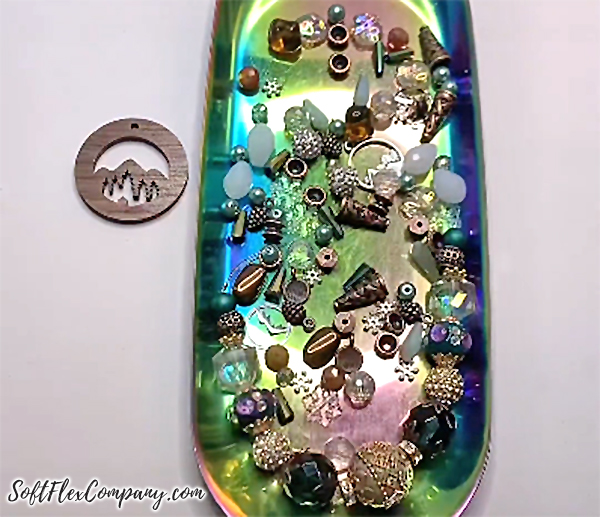 Got a minute? Check out our latest reels and TikTok videos. Soft Flex Company's Instagram Reels and our Soft Flex TikTok Page will teach you how to make jewelry in under a minute. These videos move quickly but are easy to follow. If you need more assistance, make sure you check out our YouTube catalog for deeper dives into jewelry making education. You will find in depth discussions on how to use your tools and finish your jewelry on that channel. Instagram Reels and TikTok are great tools for learning something new or finding quick inspiration. Check out our 1 Minute Videos and explore the wonderful pins on our Pinterest page. Learn from Soft Flex Company jewelry designer pros at the pace you choose! If your creativity needs a quick cup of coffee, make sure you visit us for a much needed jolt of crafting caffeine!
Great Bead Extravaganza Jewelry Tutorial - Cozy Mountain Necklace And Lariat Necklace
Kristen and Sara enjoyed an hour of jewelry making for our Great Bead Extravaganza segment. They began the video with a look at the Cozy Mountain Retreat Design Kit (Sold Out) that we created for the big show. The kit has sold out, but you can get an idea what to expect when you purchase a kit from us. After showing off the beading supplies we include in our kits, they both made wonderful necklaces.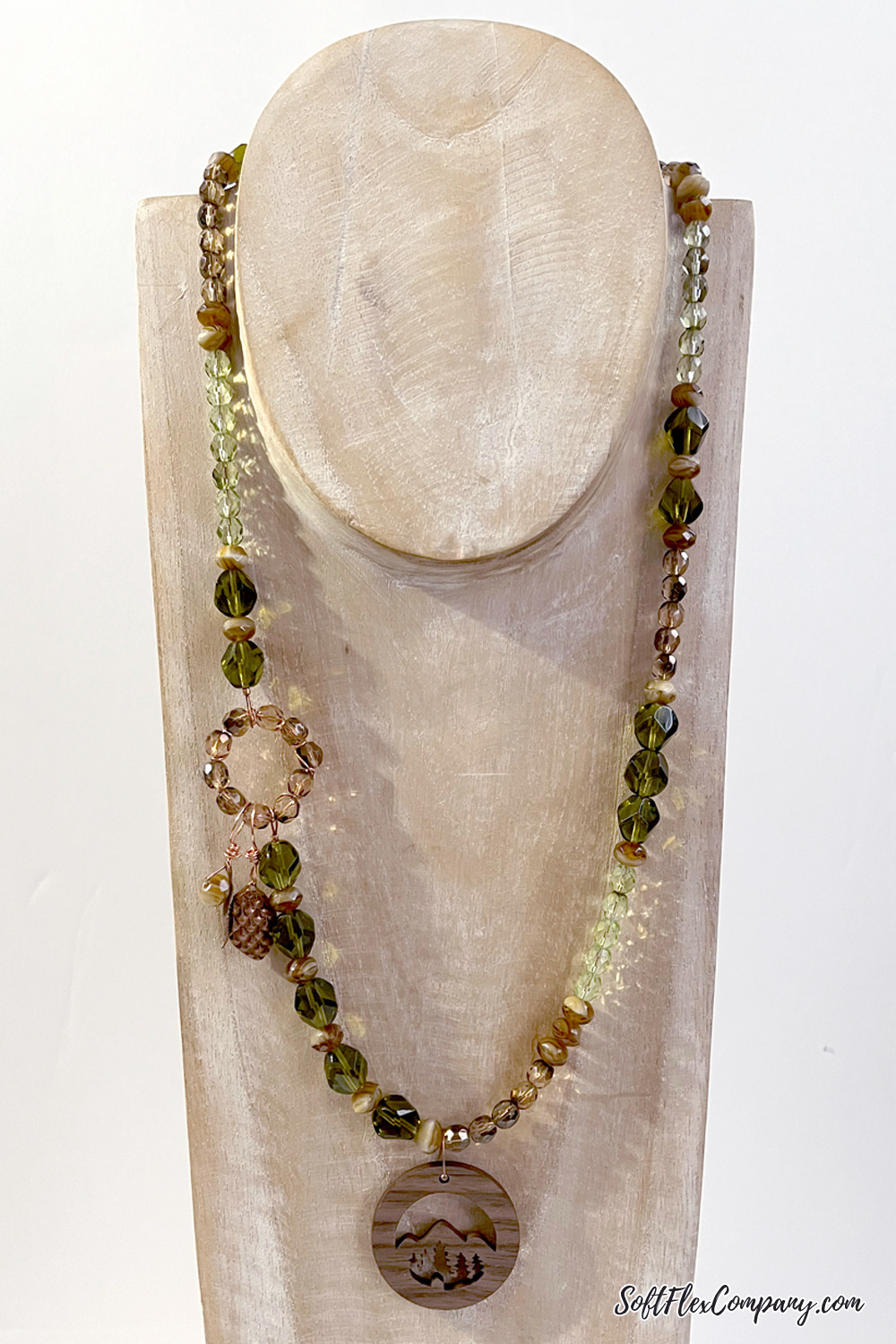 This beading tutorial was quite the adventure. If you love a safe symmetrical design and enjoy pairing like beads with like beads, this demonstration will show you how to create a pleasing pattern that is asymmetrical but still amazing. Break the rules! Kristen's design is absolutely gorgeous. She paired beads at parts of the necklace, but left the rest free flowing and unconventional.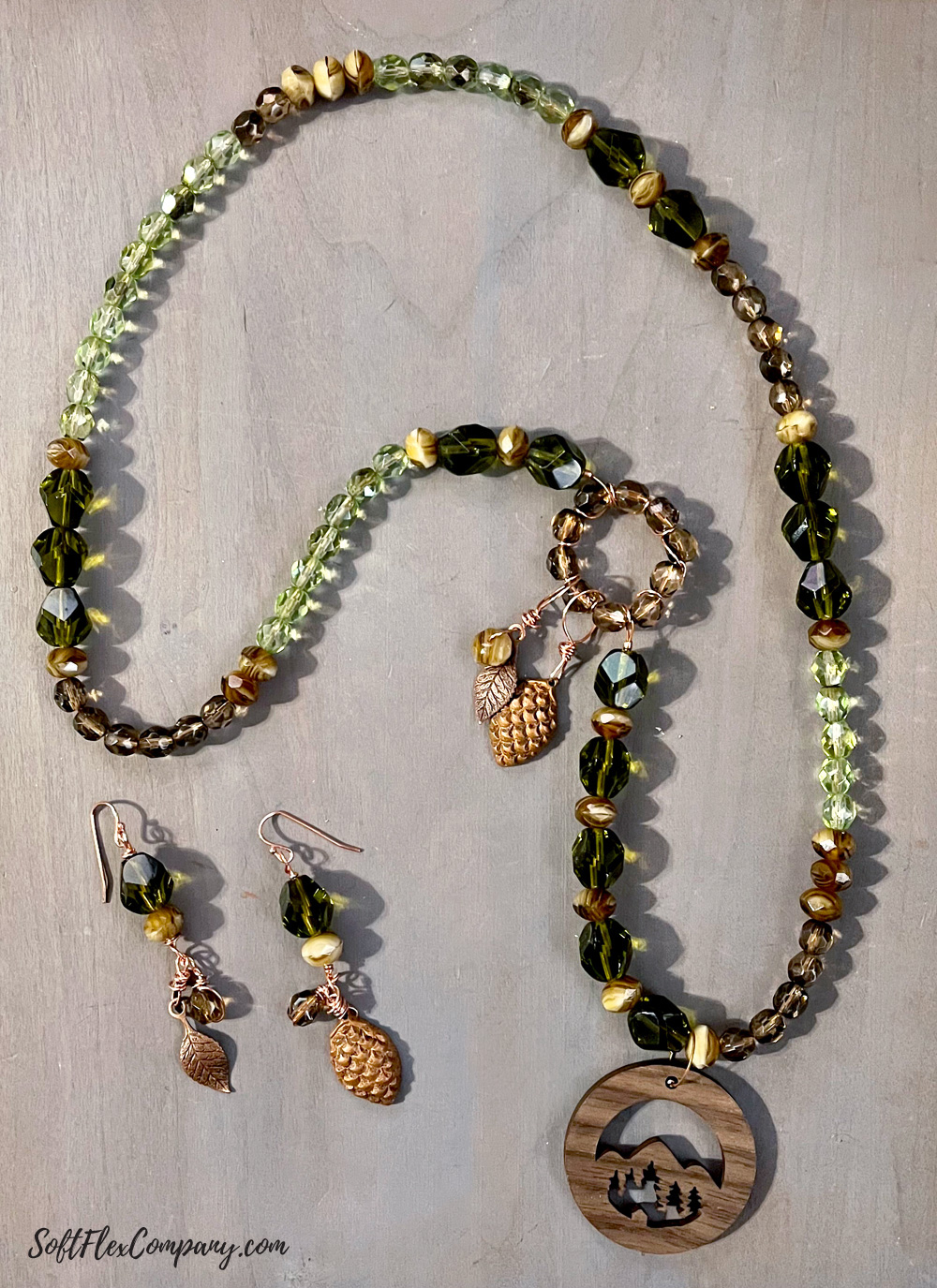 Cozy Mountain Themed Design Kit (Sold Out)
Soft Flex Beading Wire
Soft Flex Craft Wire
Czech Glass Beads
Connectors
Ear Wires
2x2mm Soft Flex Crimp Tubes
Magical Crimping Pliers
Bead Stoppers Multi-Size Mandrel Wire Looping Jewelry Tool
Nylon Jaw Pliers
Round Nose Pliers
Flat Nose Pliers
Chain Nose Pliers
Cutters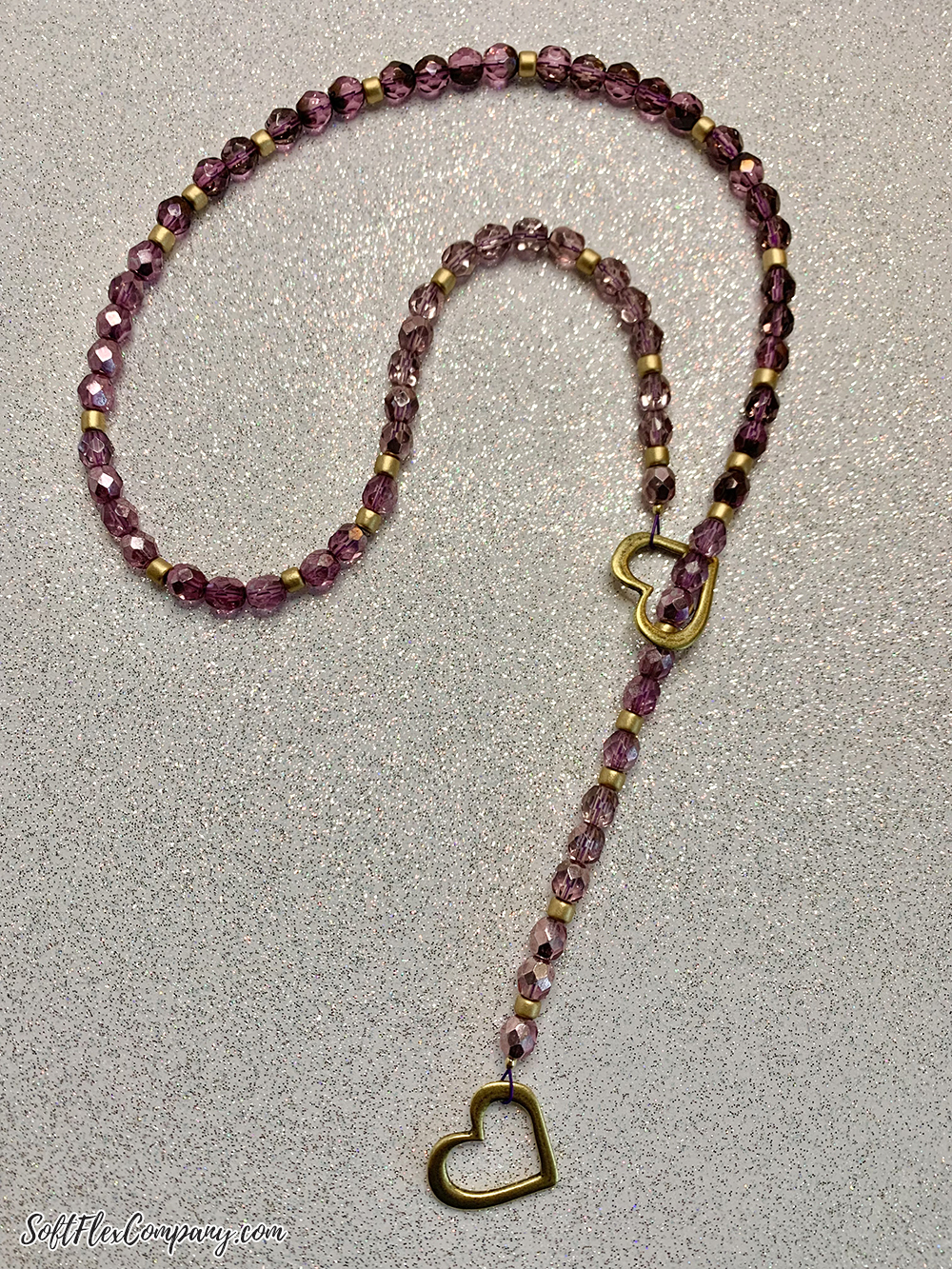 Sara showed us how to make a lariat that is also asymmetrical. Don't be afraid to mix and match bead colors and shapes - you can always restring a piece that does not please you. If you only ever create symmetrical jewelry, you will never really let your creativity blossom! This lovely lariat would make a great gift for Galentine's Day. Give your best friend a necklace she will love!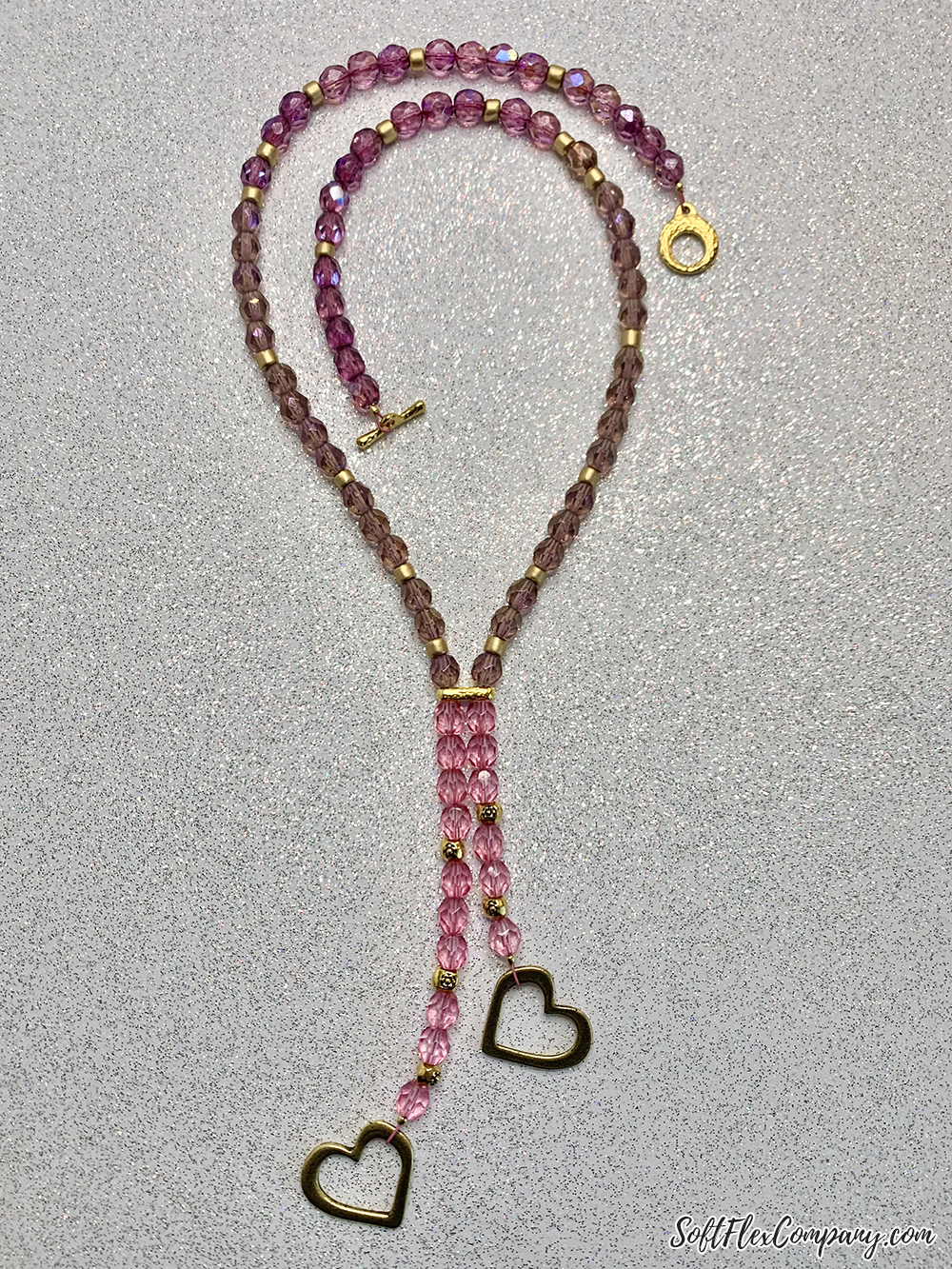 Beki Ward: Wire Wrapped Toggle With The Cozy Mountain Retreat Kit
Space Pickle Designs: Cozy Mountain Retreat Unboxing and Tutorial
Turquoise.Street: Galentine's Day Kits From Jesse James Beads And Soft Flex Company
Rosanna Brafford: Moon Pendant Necklace With Bargain Bead Box And Soft Flex Beading Wire
Marcie Creates: Galaxy Necklace With Bargain Bead Box And Soft Flex Beading Wire
Join our Facebook group – VIB. Stay in the know. Stay up to date. From our bead shows to our video shows and sales, you can stay in touch with us. The community is full of artistic and helpful beaders and crafty people. Inspire and be inspired. Share your pictures and get the beading bug from others!
Visit the Soft Flex Company YouTube Channel!
---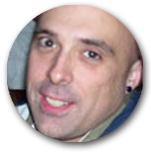 Blog contributor Thomas Soles loves Jazz Age writers and crunchy french fries. His favorite gemstones are Lapis and Pietersite. His favorite hobby is day dreaming. And his favorite mustache is Freddie Mercury's. As you can see, he has a healthy (or possibly unhealthy) sense of humor. You can write to him at Thomas@SoftFlexCompany.com