Macrame is back! You might think macrame design disappeared with disco, but we have a contemporary DIY jewelry idea that is going to be a game changer. Macrame is not just for fibers and cords. Soft Flex Beading Wire is the perfect knotting medium for micro-macrame jewelry crafts. Do you love buttons? We added a bunch of beautiful buttons to our inventory. This week we discussed everything you need to know about designing jewelry using buttons. You are not going to want to miss this video recap, we have some exciting jewelry demonstrations for you!

We loaded our shelves with buttons this week. Big beautiful buttons - perfect for beading! Buttons are great for handmade clasps. Buttons can be used as earrings. Buttons can be wire wrapped and turned into pendants. If you have never mixed beads and buttons, this is a chance to explore a whole new level of creative fun! Sara showed us how she used buttons in her latest designs. We also had a blog on Wednesday that discussed all things buttons. Kristen showed us how to macrame a bracelet using dagger beads. This design looks absolutely stunning. She turned her dagger beads into gorgeous flowers. You are going to adore this floral jewelry design. YouTube jewelry designer Stephanie Garrett Creative unboxed our Summer Rain Design Kit (Sold Out) and showed us some handmade jewelry ideas. We checked in with Nealay, he has a DIY necklace and DIY earrings that you are going to love. What a wonderful day to make jewelry!.
Czech Glass Buttons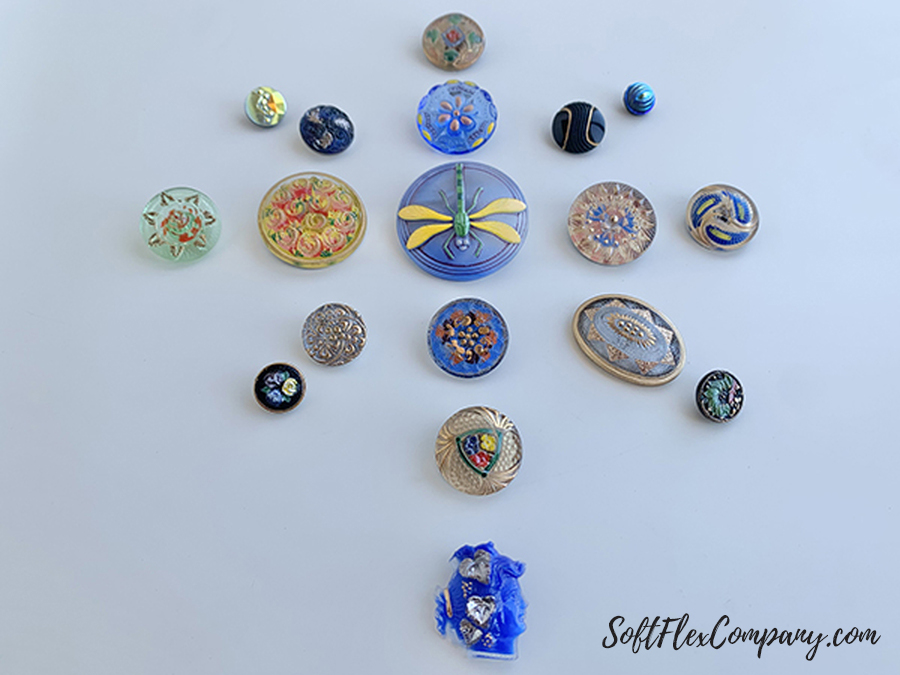 These buttons are unique and hard to find, these Czech Glass buttons were made in vintage styles and colors using vintage button molds. Don't let this stunning collection pass you by. There is a limited inventory and once they are gone, it is going to be hard to find a similar button.
Add buttons to your beading supplies! Buttons are wonderful. You can use them in so many ways. Explore new ways to be creative. Buttons can be strung as beads. Buttons can be used as a fun clasp. You can even wire wrap a button and make it an interesting pendant. Turn simple handmade jewelry into an amazing design with a delightful button!
Do you love vibrant colors and upbeat jewelry? Czech Glass Buttons are a unique jewelry component. Czech Glass Buttons come in the most wonderful shapes and sizes. Add a unique button to your next DIY necklace as a pendant. Make a cute pair of earrings with Soft Flex Beading Wire, ear wires, and a beautiful button. Czech Glass buttons are playful, inexpensive, and slightly exotic - give your jewelry an accent of your personality!
Jewelry Making Videos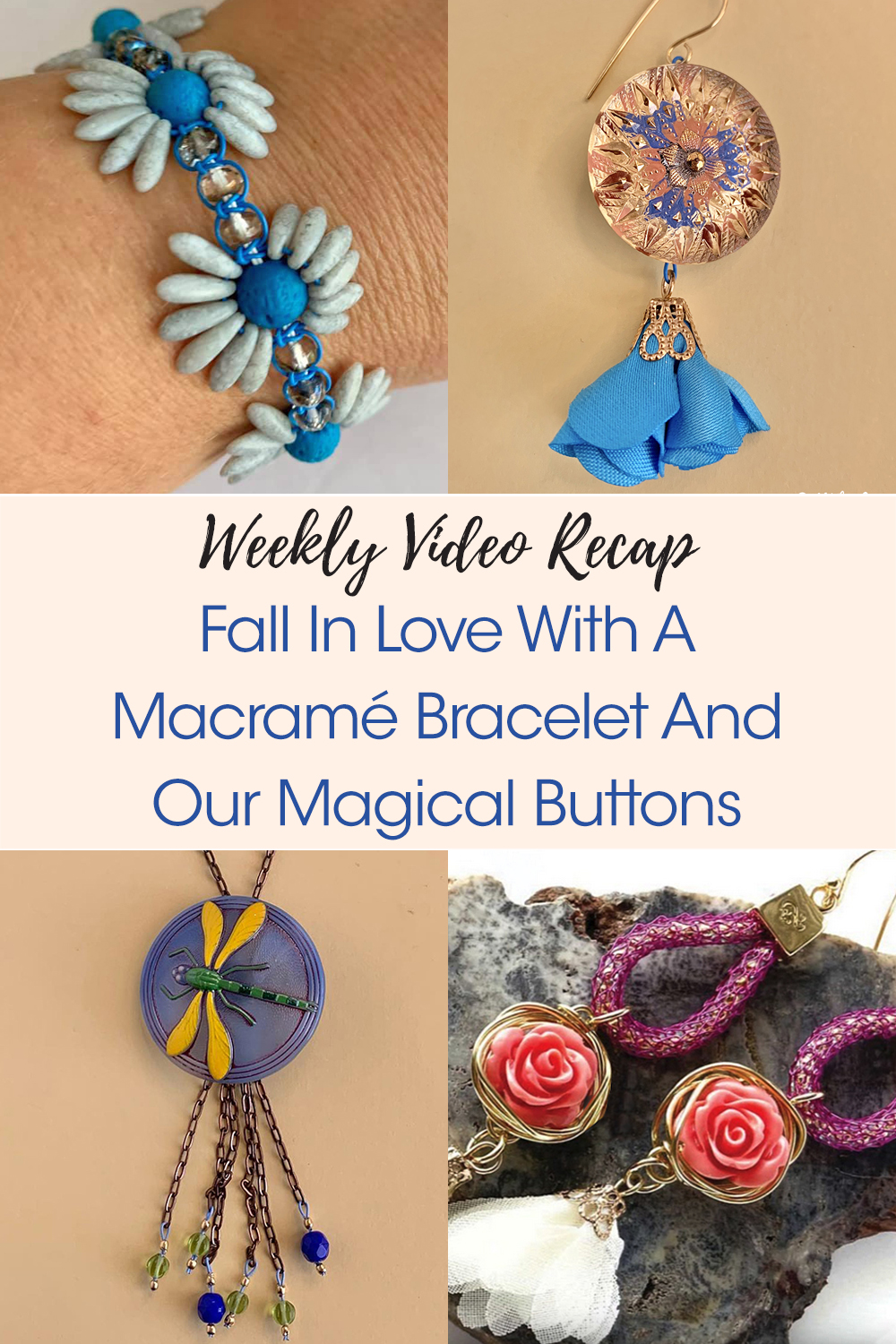 Learn How To Make Jewelry In 30 Seconds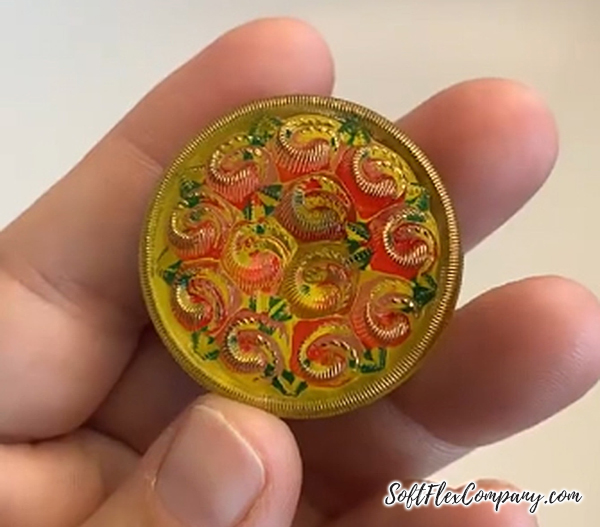 Check out our 30 second jewelry tutorials on Soft Flex Company's Instagram Reels! Master a new technique in minutes. These videos move quick but are easy to follow. You will get a sense of how to use your tools and finish your crimps securely. If you need more assistance, make sure you check out our YouTube catalog for deeper dives into jewelry making education. Become a better beader today!
How To Macrame A Flower Bracelet With Soft Flex Beading Wire
Kristen kicked off the week with an amazing episode of Free Spirit Beading. She showed us how to macrame with Soft Flex wire. Soft Flex is constructed out of stainless steel, but it is flexible enough that you can knot or braid it. It is perfect for a macrame craft. The finish looks delicate but has the strength of steel, your designs are going to weather any storm. She used our Summer Rain Design Kit (Sold Out)for the beads and findings. Summer Rain is a great kit if you love the aesthetic of an evening monsoon in July.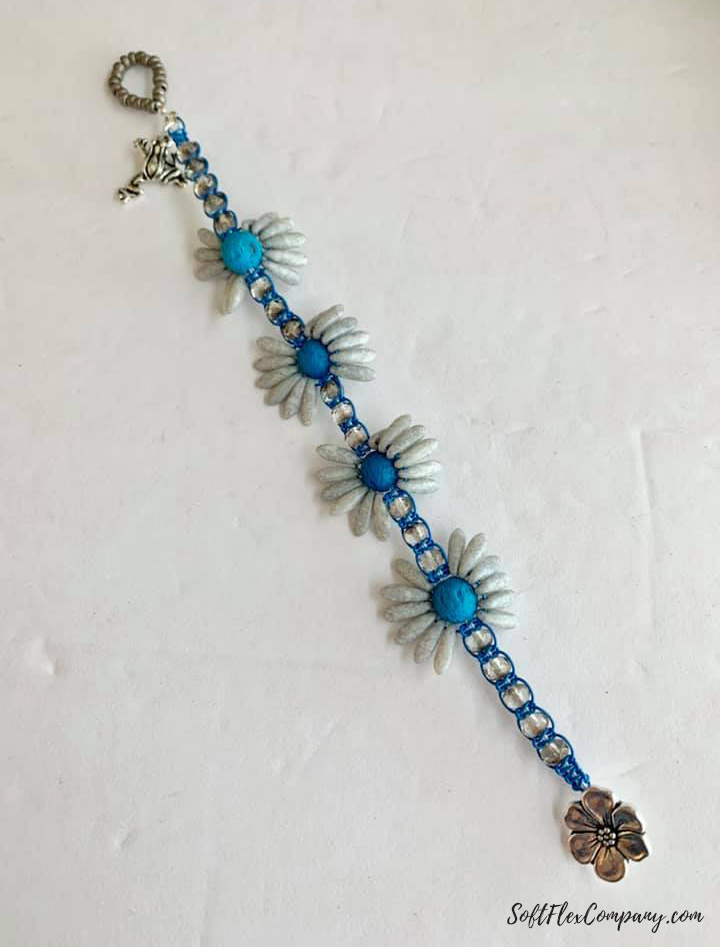 What a gorgeous floral theme. Dagger beads are so versatile. They are great for accents, as spacers, or creating an interesting focal. Kristen thought up a wonderful way to make a statement with them. If you change up the colors this would make a stunning spring bracelet, think pink and pastels!
It is time to reclaim macrame. This ancient knotting art may have lost its way in a 70s funk, but we think it is still very contemporary and still very vital. The simple square knot pattern looks so sophisticated and detailed. This design is so much easier to create than a first glance would lead you to believe. Try your hand at a macrame bracelet. You can use the wire by itself or add beads for some extra sparkle. The Mini Macrame Board is totally optional. The board helps to keep everything in order and is 'self-healing', it is definitely a quality if life improvement if you enjoy knotting or braiding, but you can create this bracelet without it.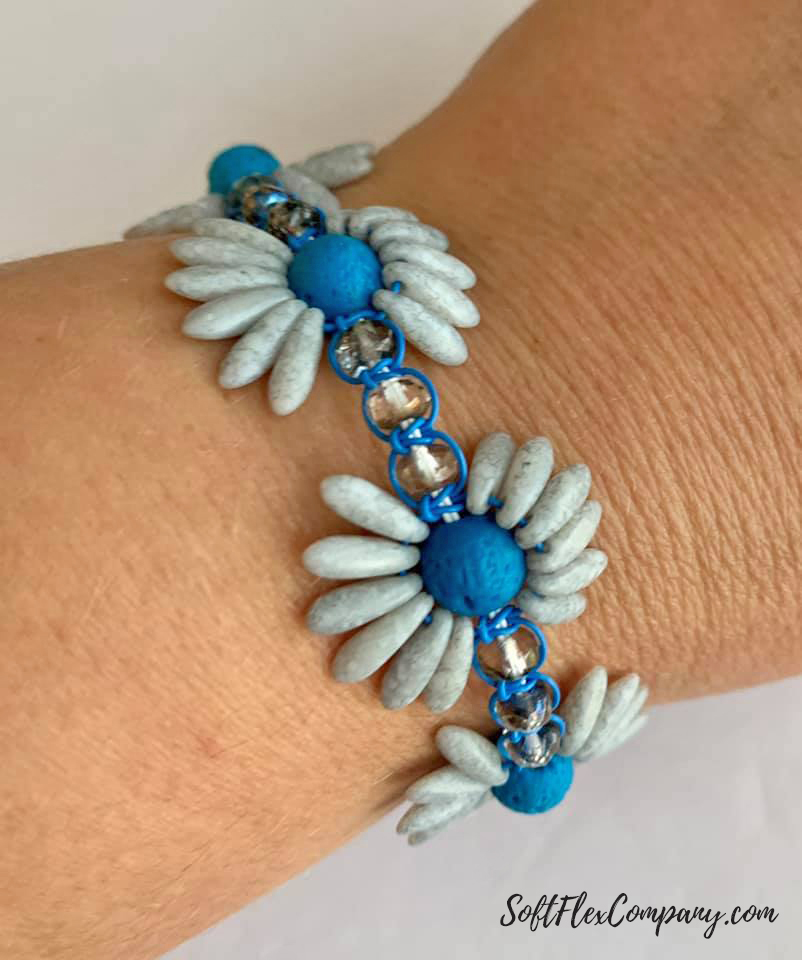 Summer Rain Design Kit (Sold Out)
Soft Flex Beading Wire, .019 Diameter in Blue Topaz color
Soft Flex Beading Wire, .019 Diameter in White Quartz color
Mini Macrame Board
2x2mm Crimp Tubes
Magical Crimping Pliers
Cutters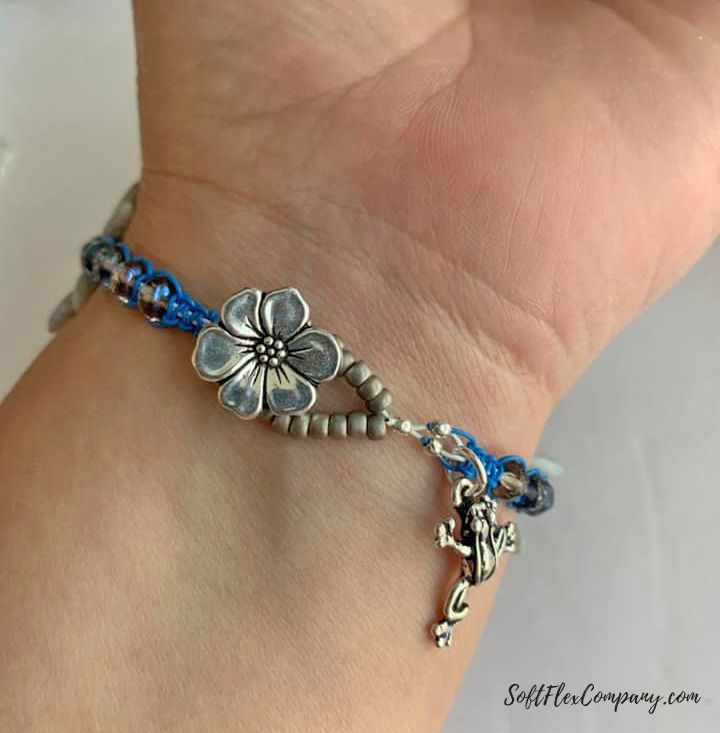 How To Wire Wrap A Button To Make A Decorative Pendant Or Earrings
We love buttons. We have featured them on our live sales. They always spark interest and get a great response. We decided to add a collection to our store shelves. We brought in some stunning Czech Glass buttons. These buttons were created with glass rods and molded with vintage molds. They are designed to look vintage. They look amazing. Sara loves to use buttons as clasps on bracelets. This time, she decided to try something new. She wire wrapped her buttons. She made earrings. And she created a pendant using a dragonfly button. We would love to see what you do with your buttons. Share your work on our VIB group.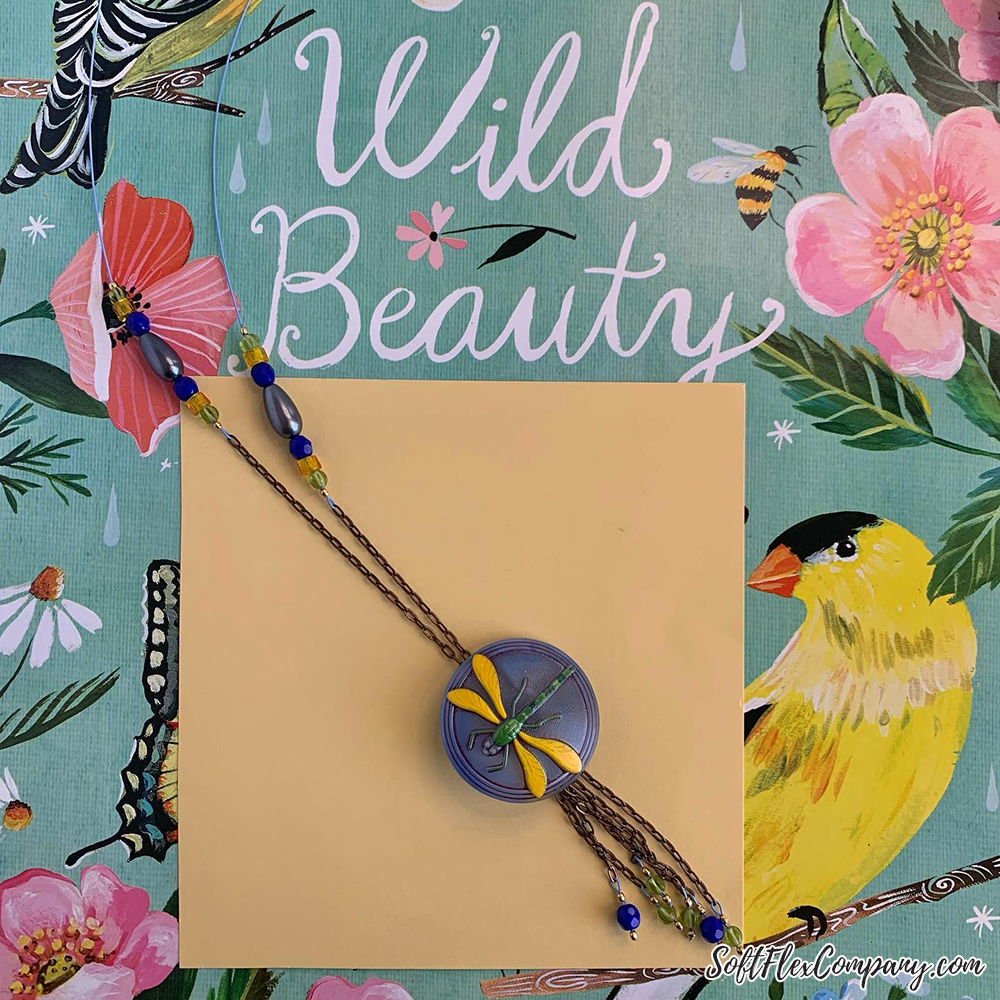 Buttons are wonderful for engaging your brain while designing jewelry. They are more challenging than stringing beads. You have to consider the style of button you are using. How will the shape and color transform your jewelry? How do you want to use your buttons? Do you want to make a pendant with a tassel? Do you want to wire wrap it and make it an elaborate focal piece? There are no right or wrong ways to incorporate buttons into your jewelry. Get playful and let inspiration guide your hands!
Check out our buttons blog for a deeper look at everything buttons!
Czech Glass Buttons
Soft Flex Beading Wire
Soft Flex Craft Wire
Jump Rings
Ear Wires
Vintaj Chain
2x2mm Crimp Tubes
Magical Crimping Pliers
Nylon Jaw Pliers
Cutters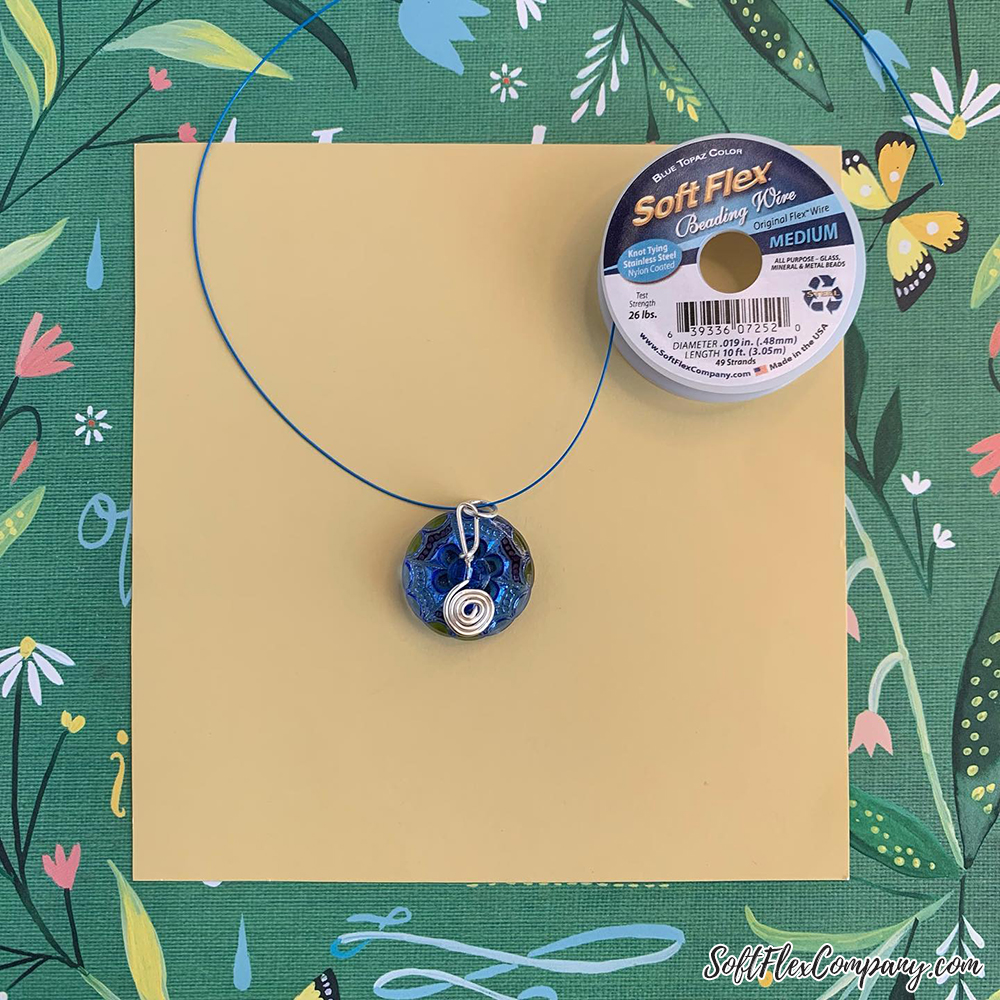 Stephanie Garrett Creative Unboxes Our Summer Rain Design Kit And Makes Jewelry
From Stephanie Garrett Creative:
Hi my name is Stephanie Garrett, and I live in Los Angeles California. I'm a jewelry artist, mixed media artist and trained actress. I'm also a busy wife and mom! I've been making jewelry for over 15 years. I have created Stephanie Garrett Designs to showcase my jewelry pieces.
I love to inspire people to live a creative life, which motivated me to create my YouTube channel, Stephanie Garrett Creative, where I teach others to make their own unique pieces.
Stephanie's links:
YouTube Channel
Instagram
Facebook
SGarrettDesigns
StephanieGCreative
Video Classes
My original art prints
@StephanieGarrettCreative
@StephanieGarrettDesigns
DIY Necklace: How to Braid Four Capture Chains Together into a Chunky Necklace Chain
Nealay Patel is the owner of SilverSilk & More. SilverSilk is a knitted wire jewelry chain. But, it is like no other jewelry chain out in the craft market. SilverSilk is made by many tiny latch-hook needles that spin around with wire, intricately machine-stitching the wire into an elegant yet strong and supple knitted wire chain. This knitted wire stitchwork offers the crafter new and unusual ways to use it. You can string large-hole beads on it, sew through it, wire-wrap it, glue it, put it in resin or just leave it as a draped jewelry chain. We love SilverSilk chain, it is the perfect complement to Soft Flex Craft Wire or beading wire. These beading elements can be interwoven and wire wrapped into exciting new jewelry. Design something elegant and rich today with these two stringing options. Your finished jewelry will look like you bought it from a high end gallery!
From Nealay:
We are braiding four strands of chain together into one chunky, multi-colored gorgeous chain with ease in this class. No more guessing if the chains are braiding correctly. With a special tool I designed, you can easily hold, cross chains over and see the progress of your necklace coming together. We'll also learn how to attach cones to the ends of multiple chains at once and even embellish the clasp area with decorative beads.
SilverSilk Capture Chain
Soft Flex Craft Wire - 20 Gauge
Soft Flex Craft Wire Silver Plated - 20 Gauge
Beads
Cones
Clasp
Chain Nose Pliers
Cutters
Flat Nose Pliers
SilverSilk Capture and Pearlesque Chain Book Kit
DIY Earrings: How to Make Wire Wrapped Components for Pearlesque Chain
From Nealay:
Learn now to make a wire wrapped nest to frame resin roses. These make an excellent component to use for any piece of jewelry you want to make! You'll also learn some easy shortcuts to using double-strand end caps with customized Pearlesque Chain, made for just this project.
SilverSilk Pearlesque Chain
Soft Flex Craft Wire - 20 Gauge
Soft Flex Craft Wire Silver Plated - 20 Gauge
Ear Wires
Double-strand End Caps
Tassel
Round Nose Pliers
Chain Nose Pliers
Cutters
SilverSilk Capture and Pearlesque Chain Book Kit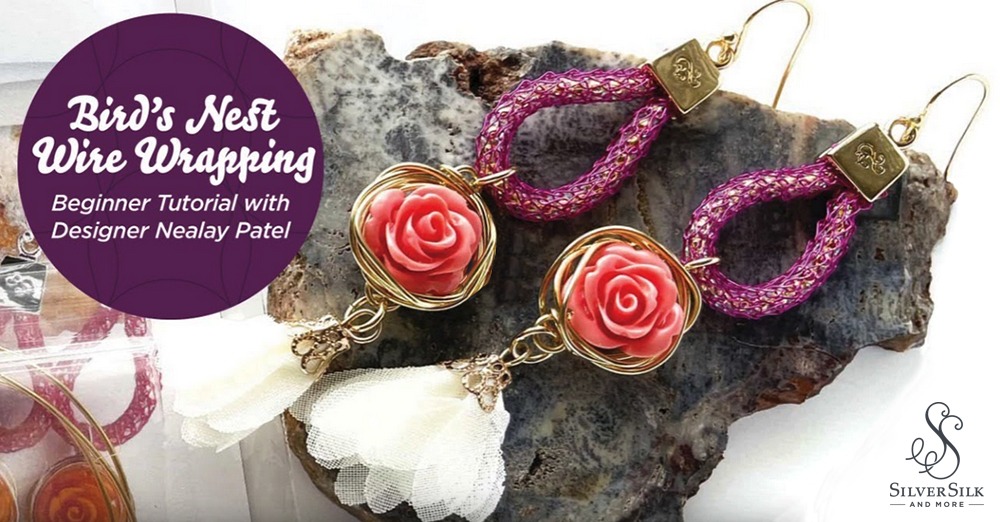 Be sure to mark your calendars for every Tuesday, 5:30pm CST and hop over to facebook.com/groups/silversilk to watch Nealay's videos live and ask questions.
Nealay's channel is dedicated to learning how to make high quality jewelry with SilverSilk with an emphasis on design. You can follow his journey here:
www.instagram.com/silversilkandmore
www.facebook.com/silversilkandmore
Or join his Silkies group and be a part of the conversation www.facebook.com/groups/silversilk
Join our Facebook group – VIB. Stay in the know. Stay up to date. From our bead shows to our video shows and sales, you can stay in touch with us. The community is full of artistic and helpful beaders and crafty people. Inspire and be inspired. Share your pictures and get the beading bug from others!
Visit the Soft Flex Company YouTube Channel!
---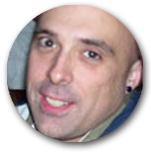 Blog contributor Thomas Soles loves Jazz Age writers and crunchy french fries. His favorite gemstones are Lapis and Pietersite. His favorite hobby is day dreaming. And his favorite mustache is Freddie Mercury's. As you can see, he has a healthy (or possibly unhealthy) sense of humor. You can write to him at Thomas@SoftFlexCompany.com