Welcome to Kit Day! We adore Kit Day, it is a Soft Flex Company 'holiday'. If you are a passionate creator you are going to want to join us for a live jewelry demonstration. Today, we are unboxing our latest jewelry making kit - Pretty as a Peacock. We are announcing our newest kit - Egg Hunt. And we are checking out the finished jewelry designs from our last kit - Valentine Passion. Our finished jewelry showcase features jewelry designs from our employees, our VIB Facebook community and our friends. Kit Day is a day for joyful inspiration. Let's celebrate Kit Day!
Visit us live on Facebook, today. We are going to open our colorful Pretty as a Peacock Design Kit (Sold Out). Sara will show you how much fun our beading kits are and she will show you how to make some artistic jewelry. Our Facebook videos are almost like a free jewelry making class online. Get a crash course on how to design and finish your favorite new bracelet.
Today, we are going to embrace Valentine's Day jewelry from Soft Flex employees and our community. You are going to be infatuated with this collection of Cupid inspired jewelry designs from our Valentine Passion Design Kit (Sold Out). This collection was a mix of rosy reds, brilliant gold pops, and sweet brass. Sara unboxed her kit and made a romantic selection of earrings and a bracelet. Kristen designed a gorgeous set of forget-me-nots and affectionately created jewelry. Members of our VIB group showed us their incredible finished jewelry. Our VIB members are designers, crafters, and beginners. VIB is a collective of people that love to create and learn. If you want to learn a new technique, this is the group for you! If you want to be inspired or inspire others, you are going to cherish this community!
Egg Hunt Design Kit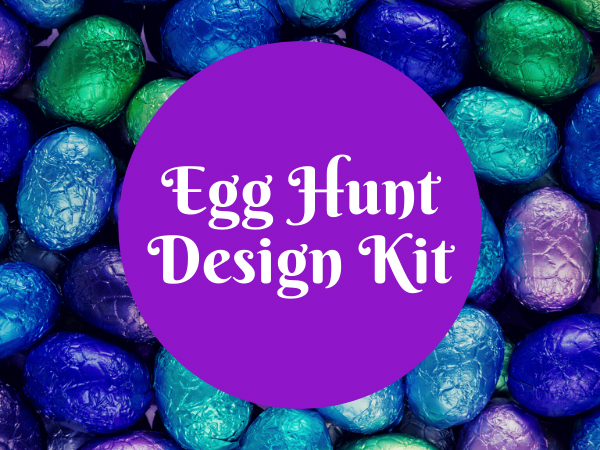 The hunt is on! Egg Hunt is a jewelry making kit that celebrates the spirited splash of spring pastels and bouncing bunnies.
Life returns to the soft green garden. The sky is a brilliant blue. Deep purple flowers dance in the sunlight and grass waves in the scented breeze. The backyard hides a delightful assortment of hidden eggs. Treasures for the little ones to seek and find. Each egg is a canvas of pastel purple, sparkling silver, and creamy green. The fluffy bunny has left rewards for all of the good children.
Sara will be doing a live broadcast on the Soft Flex Facebook page and YouTube Page, with the Egg Hunt Design Kit, on Wednesday, March 31st at 3pm (PST).
If you'd like to join us in the design challenge next month, buy this kit and challenge yourself to try something new and unexpected. If you are new to beading, this kit comes with findings, beads, wire, and surprises.
Our kits are great for skill building. We want our kits to feel challenging. We want them to be accessible for beginners and advanced designers alike, but we love to throw in elements that may seem difficult to test our beaders skills and make them think out of the box. We think jewelry is great when it is easy. But when you really have to engage your mind and process your materials and tools, we think that your jewelry has the potential to be life changing.
Supplies are very limited. Don't miss out!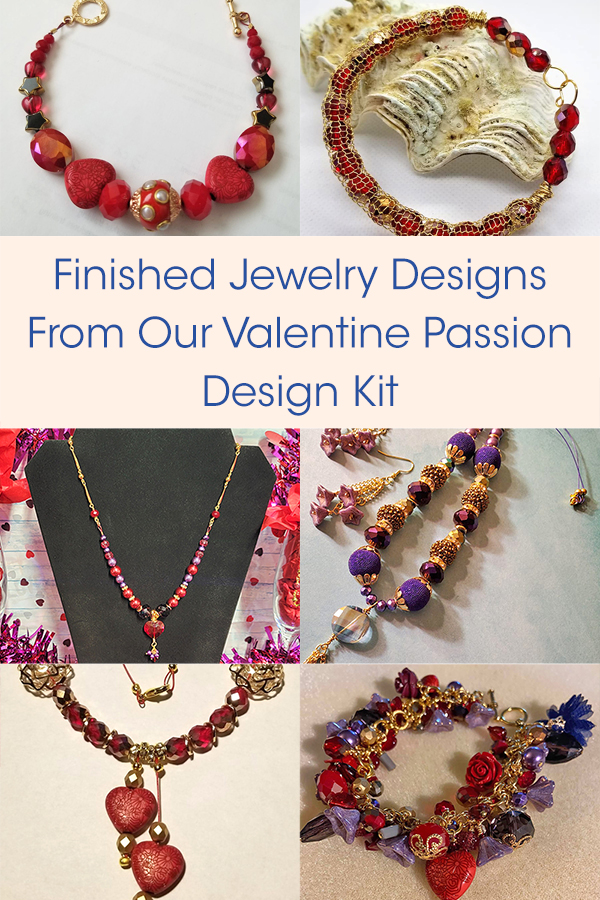 Sara Oehler Designs
Design Kits are complete jewelry making kits. Everything you need to design a bunch of jewelry comes with each kit. The only thing you need are basic beading tools. Crimping Pliers and Cutters are typically the only tools you will need. Design Kits are themed. Each month, we brainstorm a new theme. We visualize what beads and wire would best evoke this theme. We try to pack our kits with beading supplies that transports you to a magical place. We like to be unexpected, some themes might be topical, some are seasonal and holiday inspired. Others may be as unique as the rain kissed colors of a Neon Night or the iconic tones of a Bay bridge on a foggy morning.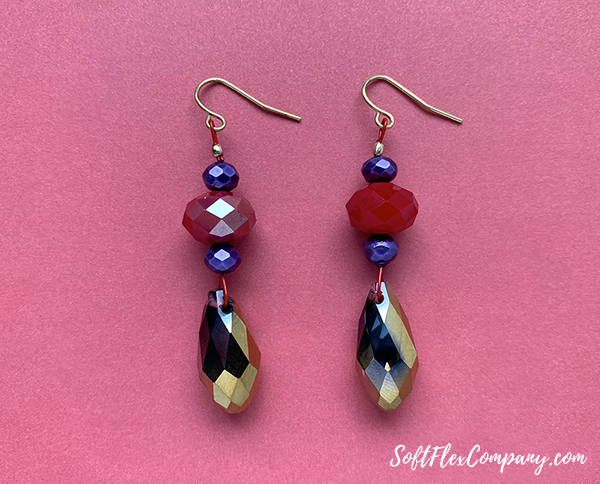 Do you like a challenge? If a jewelry making challenge excites you, you need to check out our beading Design Kits. Our Design Kits are created to be stimulating and thoughtful. Each kit is designed to be accessible to a beginner but also an exciting challenge for a professional. We try to add at least one element in each kit that is unexpected. You might find Craft Wire in a kit, you might get decorative tubing or a component that you have never worked with before. Sometimes we will even add a color that is not a typical tone for most beaders. We love to challenge our friends. Are you up for it?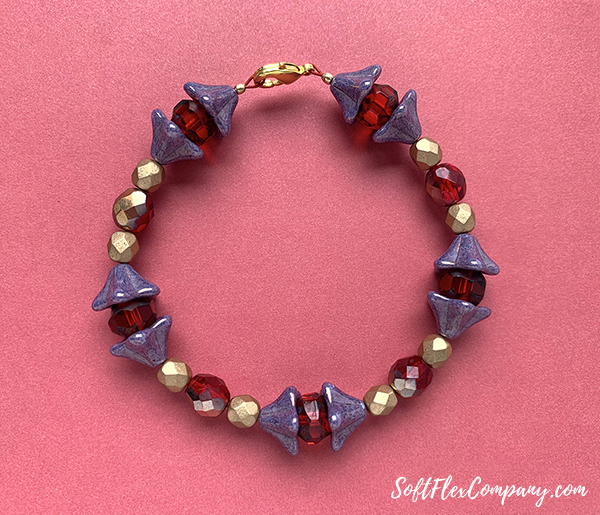 Design Kits are a fantastic way to improve your jewelry making skills. We think that if you find a kit to be a little challenging, it will stimulate your creativity. If you only work with a comfortable theme, you might find an easy to way to finish your jewelry. But if you have an element that is outside your wheelhouse, you will need to find a way to tackle the necklace and come up with a solution. There are no right or wrong answers in the kit. If you follow our Facebook group or watch our live videos, you can see how wildly different other creative minds interpret the same materials you are using.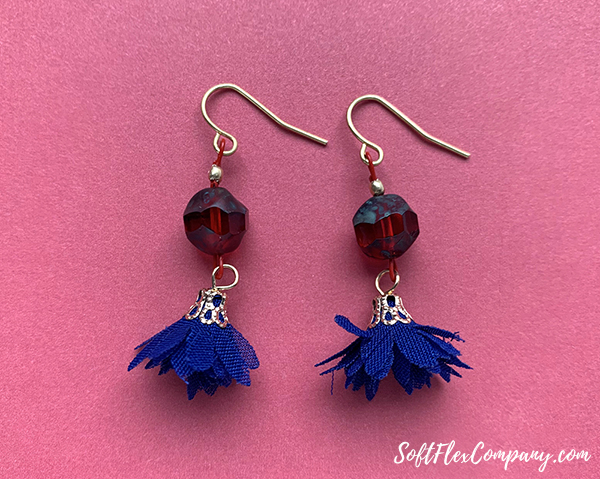 Kristen Fagan Designs
We try to make every Design Kit magical. We like to include limited issue beads and supplies. We also like to partner with other beading stores to include goodies that you cannot purchase anywhere else. Every kit has something unique and exciting. We put a lot of time and thought into the creation of each kit. With the amount of care and dedication we put into each kit, this limits the amount of kit inventory that will hit our shelves. Make sure you grab one while supplies last!
Our kits are economical and fun. Each kit is stuffed with high quality beads and beading wire. You are definitely going to get your dollars worth. If you want to share your passion for jewelry making, a design kit is a great gift idea. Buy a kit for a loved one. If you are social distancing, you will now have a fun way to spend some quality time on Zoom. Facetime your loved ones and make handcrafted jewelry together!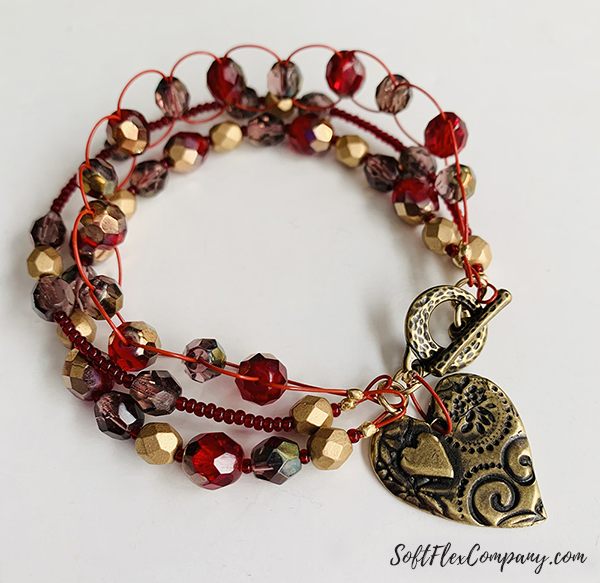 Learn how to make a multi-strand bracelet. Kristen had a great jewelry design she shared during the Great Bead Extravaganza. She created a multi-strand bracelet. She simply strung beads on two lengths of wire and then designed a beautiful looped strand for the third. This bracelet is so easy to personalize. Try knotting some macrame with one length of wire or braiding. Soft Flex is incredibly flexible. Check this design out here - Multi-Strand Bracelet.
If you find you have used all of your design kit, except for a select group of beads and components, you can always use the remainder in other projects or just enhance your beading supplies. Kristen used the flower beads she had in her kit as a focal bead for a wire wrapped ring. A single bead and a short length of Craft Wire and she had a brand new piece of jewelry. This lovely ring is easy enough for a beginner to make, just watch this easy to follow video.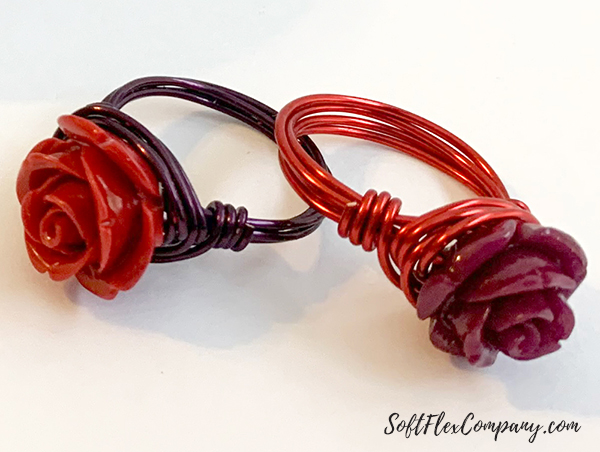 VIB Group Member Designs
We gathered a small assortment of fun designs from our VIB Facebook group. There were so many wonderful ideas and jewelry pieces. You really need to join our group to see them all. A lot of our members also have stores online. If you see a design you love, make sure you let the designer know. They may sell you that design or at least let you know how they made it. We would love to see your work too, join us today!
VIB is a great place to visit during the COVID-19 pandemic. It is a place to chat and meet new friends. It is a great way to be social during quarantine. Stay healthy and stay at home. You can learn a new tip or technique daily. You can get inspired by the gorgeous jewelry designs other people in the community post. You can also get your own jewelry gently critiqued if you want pointers on how to make your designs really stand out. We love wallflowers and chatty designers alike. Lurk or showcase your talent. You are going to love our fun club.
If you would like to see more Valentine Passion jewelry designs, go to our VIB group. In the 'Search this group' field (or magnifying glass icon on the upper right), type or paste this: #passion. This will search the Valentine Passion inspired designs we hash tagged.
Designed by Soft Flex VIB Studio Member: Christine Monique Ely
Designed by Soft Flex VIB Studio Member: Colleen Marie Sinkewicz
See more of her designs in her Etsy Shop.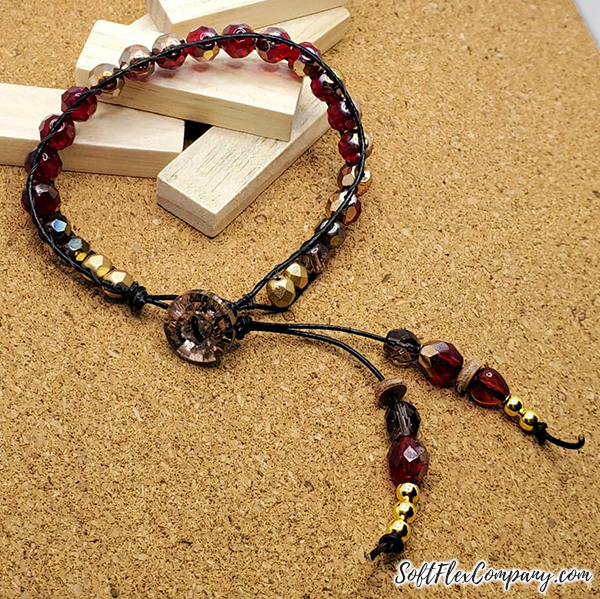 Designed by Soft Flex VIB Studio Member: Carey Marshall Leimbach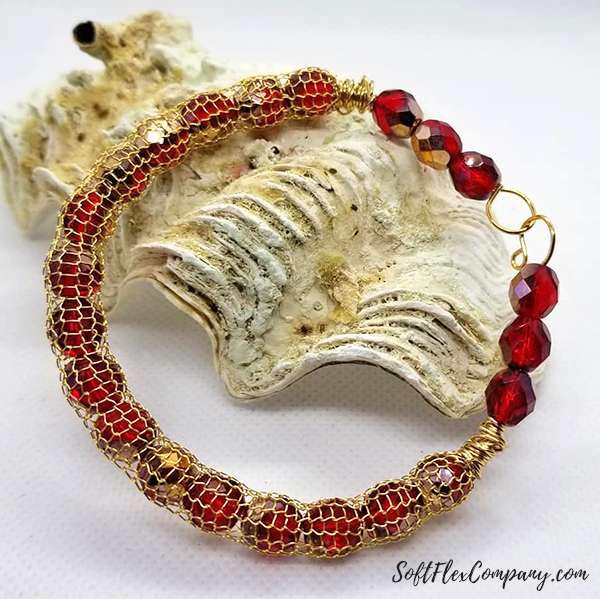 See more of her designs on her Etsy page.
See more of her designs in her Chez Boyer Etsy Shop.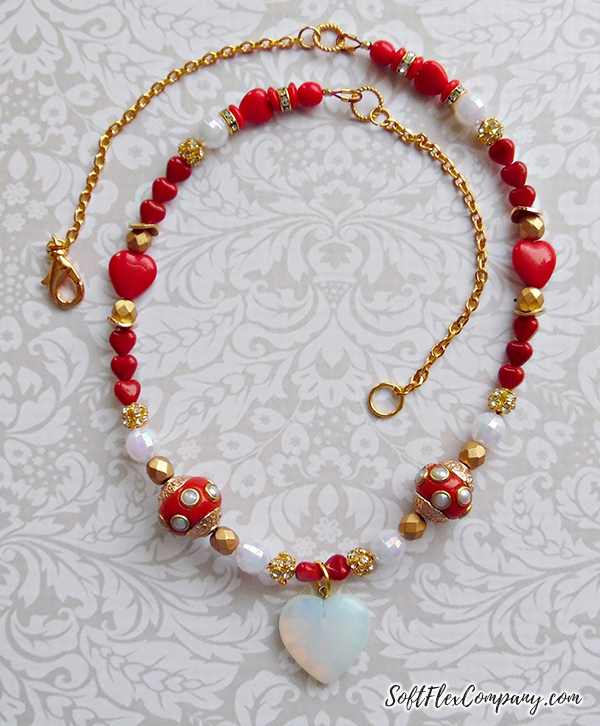 See more of her designs in her Etsy Shop.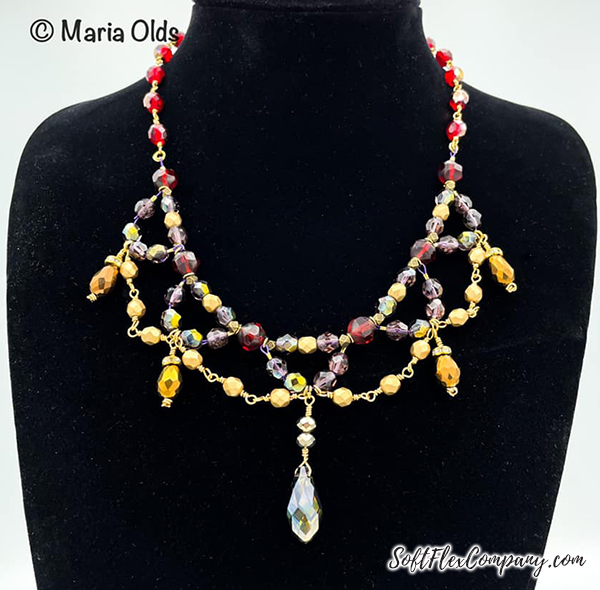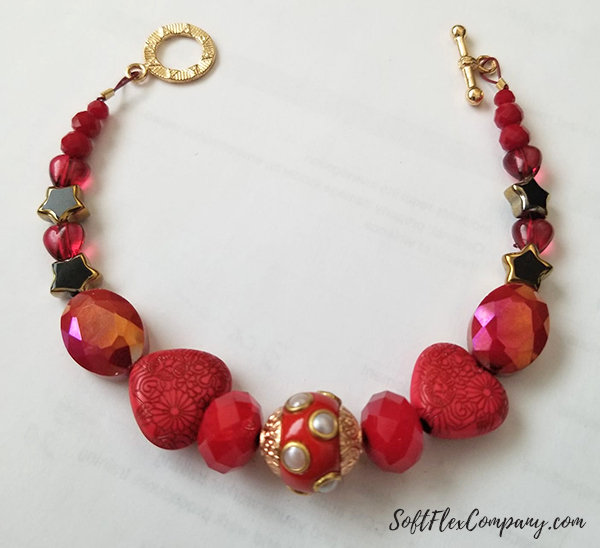 Designed by Soft Flex VIB Studio Member: Mercedes MillerBartley
See more of her designs on her Etsy page.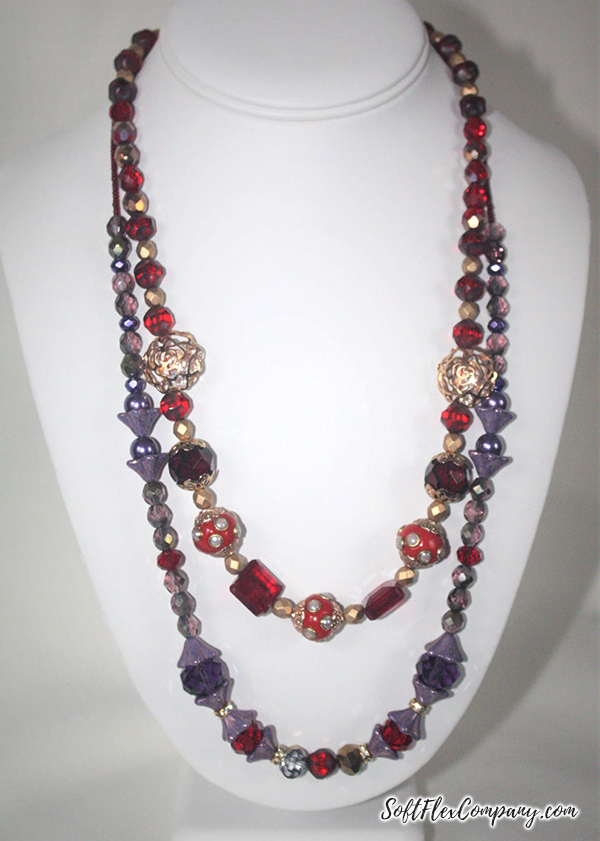 See more of her designs on her Ebay page.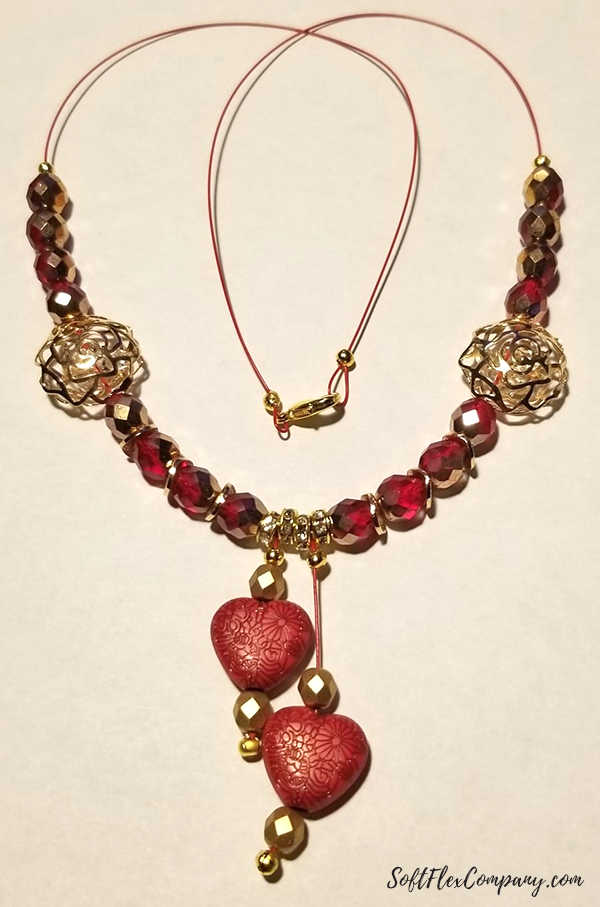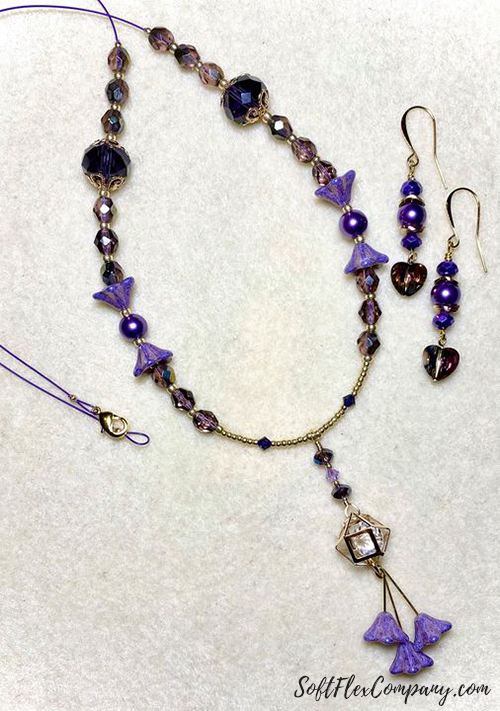 Join our Facebook group – VIB. Stay in the know. Stay up to date. From our bead shows to our video shows and sales, you can stay in touch with us. The community is full of artistic and helpful beaders and crafty people. Inspire and be inspired. Share your pictures and get the beading bug from others!
Visit the Soft Flex Company YouTube Channel!
---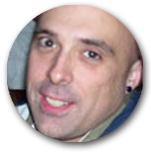 Blog contributor Thomas Soles loves Jazz Age writers and crunchy french fries. His favorite gemstones are Lapis and Pietersite. His favorite hobby is day dreaming. And his favorite mustache is Freddie Mercury's. As you can see, he has a healthy (or possibly unhealthy) sense of humor. You can write to him at Thomas@SoftFlexCompany.com