Knitting spools are our favorite tool at the moment. We love using Soft Flex Wire and Craft Wire to create beautiful designs. The finished look is absolutely elegant. We wanted to share this free beading project with you so you can enjoy this craft yourself. Knitting spools are very easy to learn and great for a casual craft. You can multitask and watch TV while knitting. You can enjoy a cup of coffee at your favorite shop and amaze any crafty people nearby. It is so simple.

If you do not own a knitting spool, we have some fantastic ones on our site. They are sturdily constructed and can handle the rough task of knitting stainless steel Soft Flex Wire. You can find cheaper plastic ones at hobby shops, but you will, most likely, be stuck using yarn or a softer media so you do not break the spool.

What are you waiting for? Let's make a beautiful bracelet!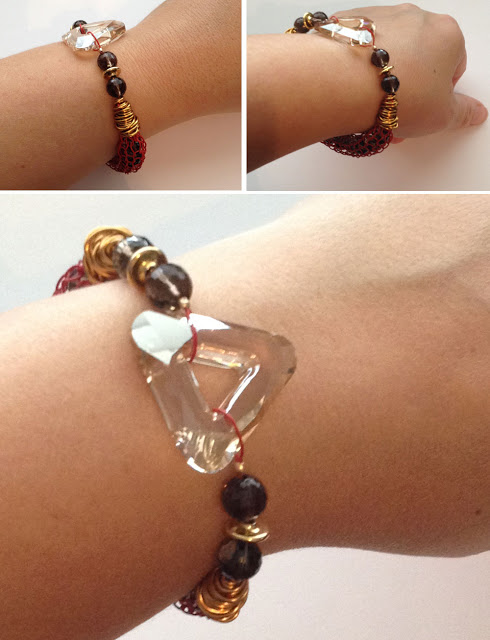 Check out this beautiful Swarovski cosmic triangle crystal! The richness of the champagne color paired with smoky quartz, gold craft wire and red beading wire gives the design a feeling of bold elegance.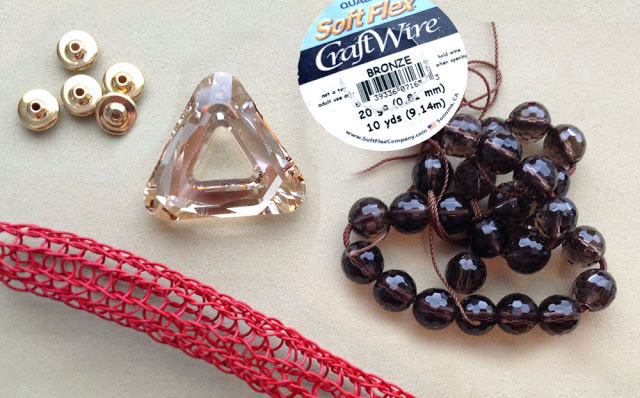 Materials
Soft Flex .019 Beading Wire Red Coral - 10ft spool
Soft Flex Craft Wire 20G in Bronze - 32"
Swarovski 6mm Round Smoked Topaz - 16 <
Swarovski 20mm Cosmic Triangle Ring Golden Shadow - 1
Gold Spacer Beads - 6
2x2mm Gold Filled Crimp Tubes - 2
Tools
5-Pin Knitting Spool
Magical Crimping Pliers
Cutters
Instructions
Step 1: Knit a 5" length wire cage with Soft Flex beading wire in red and a 5-pin knitting spool. Using Style 1 in the instructions. Style 1 is also the basic instructions that come with each spool. Leave at least a 2" tail of wire at the beginning and end of your knitted wire cage.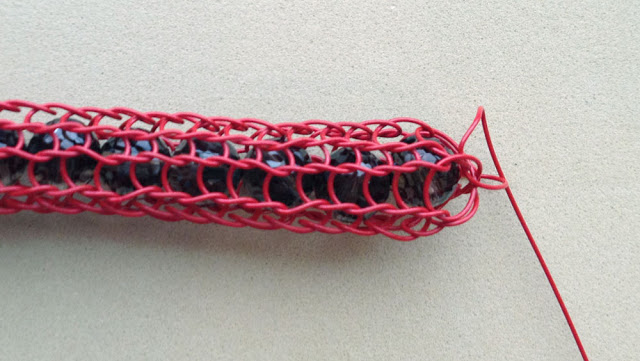 Step 2: Once your knitted wire is approximately 5" in length, remove the knitted wire from the spool. One by one, drop (12) crystal round beads inside the knitted wire cage unstrung.
Step 3: Weave your wire tail through the knit loops to close it up. I go through the loops a few times to make sure the end is secure. You will now have a closed knit wire cage with a one strand wire tail coming out each end.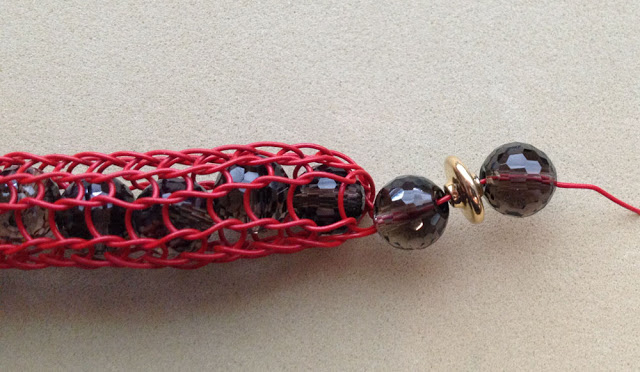 Step 4: On one tail end of your knitted cage, string 1 crystal round, 1 gold spacer, 1 crystal round and 1 2x2mm gold filled crimp tube.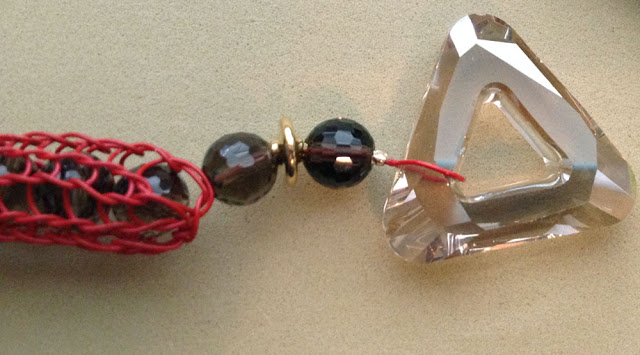 Step 5: Wrap the end of your beading wire around one side of the triangle crystal and back through your crimp tube. Crimp using the magical crimping pliers. Click here for magical crimping instructions.
Step 6: Repeat steps 4&5 on the other side of your knitted cage. Since the finished design will stretch, you do not need to attach a clasp.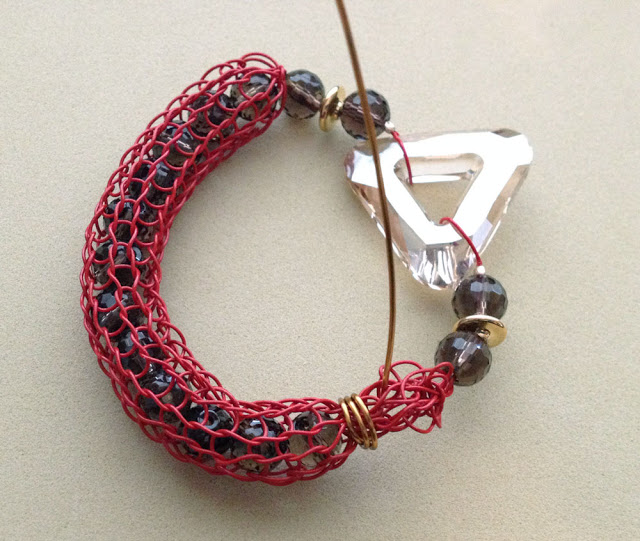 Step 7: Cut 16" of craft wire in bronze, thread about 2" of wire through the knitted cage and wrap around a couple of times to secure. Now, take the longer end and continue to wrap around the cage until you have created a cone that covers up the ends of the knitted cage. Repeat on the opposite side.

Click here to download a PDF of this free project idea.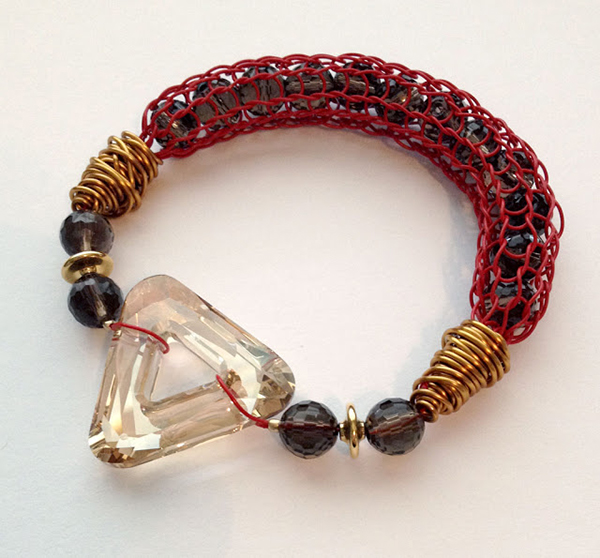 That's it! A wonderful piece of jewelry that you handmade. So simple, but it is so striking. It looks like it must have taken a professional designer to craft something like this. But it was easy enough to knit while you watched your favorite show.
This was created using Style one. We have three styles in our Tips and Tricks section. Each style gives a slightly different look. Choose the one that speaks to you. Styles two and three are fantastic if you love the look of wire dense jewelry.
We chose to add beads inside this bracelet. You can also add beads to the individual stands of beading wire as you design. Seed beads, Czech Glass, Swarovski – any beads you can think of, as long as they fit down the center of the spool as you knit.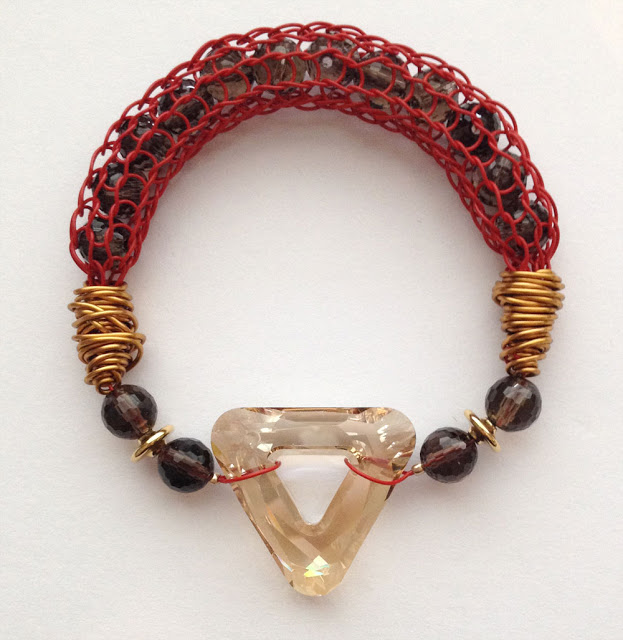 If you have never worked with a knitting spool, we have three options on our website. We have a three pin, four pin, and five pin knitting spool. The three pin is very light and thin. The four and five get more wire intensive and bulky. All are wonderful for designing. You can add beads as you work or just let the wire shine by itself. If you do not have a lot of material on hand, the three pin option is a great choice as it uses less wire.
Don't forget color. Soft Flex Wire comes in a large spectrum of colors. Our medium diameter has the biggest selection as it is the most versatile option. Medium can withstand the abrasion of rough beads. It can handle the bumps and jars that jewelry take as we go about our lives. Medium is great for so many projects. Even though most of our color options are in medium, you can still design your knitting spool pieces with heavy or fine wire. They are equally great, they just have a limited number of colors.
We have lots of resources on our site. We have a Tips and Tricks section in our School of Design. We have videos and walkthroughs on Facebook and YouTube. Be sure to visit those sites if you would like to see videos of us in action. We love to educate and learn. We love to talk to fellow beaders and gather ideas. Please email us if you have questions or need help with a particular design on our site. Sara Oehler is our beading guru, she can help you with any design questions. If you do not see an answer on this page, email her here – Ask Sara!
Good luck! If you have a knitting spool design you would like to share, visit us on Facebook or email us. We would love to see your work. Our Facebook group is a community of people that like to share. Join us there and post your favorite jewelry.
Check out our how-to pages on the three styles of knit we like to work with:
Knit with Beading Wire - Style 1
Knit with Beading Wire - Style 2
Knit with Beading Wire - Style 3
Be sure to check out the video below for a great demonstration!
Join our Facebook group – VIB. Stay in the know. Stay up to date. From our bead shows to our video shows and sales, you can stay in touch with us. The community is full of artistic and helpful beaders and crafty people. Inspire and be inspired. Share your pictures and get the beading bug from others!
Visit the Soft Flex Company YouTube Channel!
---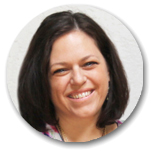 Kristen Fagan is the Website Graphic Designer for Soft Flex® Company. She is the co-author of Seed Bead Revolution, an artist and creativity coach. She currently lives in Arizona with her husband, their two sons and two dogs. When she's not painting, drawing or beading, she enjoys reading, yoga, exploring the outdoors and traveling. Her favorite stones are Opal, Turquoise, and Quartz and she can't bead without Bead Stoppers. You can email her at Kristen@softflexcompany.com or visit her Website | Facebook | Instagram