What a wonderful week of color! We have so many great free crafting ideas for you. Summer is in full swing and we are making jewelry to celebrate! We have the vibrant pop of rainbow jewelry. We have beach jewelry that is sure to be a tidal splash. And if the summer zing ain't your thing, we have colorful earrings and pendants that are not season specific. You are sure to find a new favorite project! Let's dive into a creative adventure!

This week, we had our 'takeover day' on the official Great Bead Extravaganza Facebook group. On Wednesday, we got to assume control of the group and share some live jewelry demonstrations. We showed off our latest products and let viewers know about the big giveaway on the group page. Sara and Kristen had fun making jewelry. Kristen used TierraCast components in her designs and Sara spent the day making some fun dragonflies - perfect for ornaments or pendants!
On Monday's episode of Free Spirit Beading, we got some rainbow jewelry from Kristen. She gave us a rainbow necklace demo using our Love is Love Czech Glass bead mixes. Do you love artistic metal components? Check out Tracy Proctor's video. She made Western Lace Earrings with a TierraCast kit. You can find this fun kit on our website. Learn how to make teardrop earrings with Sam Siegel and Rachel Mallis. We checked in with Nealay Patel and enjoyed his jewelry demonstrations - he made a necklace with a stunning pendant and a colorful set of earrings. Andrew Thornton had a fantastic idea for a beach necklace. Finally, we watched Kay Goss. She showed off our Love is Love Design Kit (Sold Out) and some of the jewelry she made with her beading supplies. Then she gave us a look at the fantastic beads you can find on her store.
We hope your week was full of creative energy!
TGBE Midsummer Market is just around the corner. Join the fun on June 20th when the Takeovers begin. Takeovers are when TGBE exhibitors takeover the official Facebook group for a day and offer deals, giveaways, and jewelry demonstrations. This leads up to the world's biggest online beading event - The Great Bead Extravaganza! The show begins with preview night on July 22nd. The event occurs on July 23rd and July 24th. Check it out live and be a part of a huge craft loving community. Learn how to make jewelry and find big sales! Make friends and win fun prizes!

Sara and Kristen will be doing a live broadcast on the Soft Flex Facebook page, with The Great Bead Extravaganza Midsummer Market Twilight Sky Design Kit, on Saturday, July 23rd at 1pm (PT).

Supplies are very limited. Don't miss out!
Jewelry Making Videos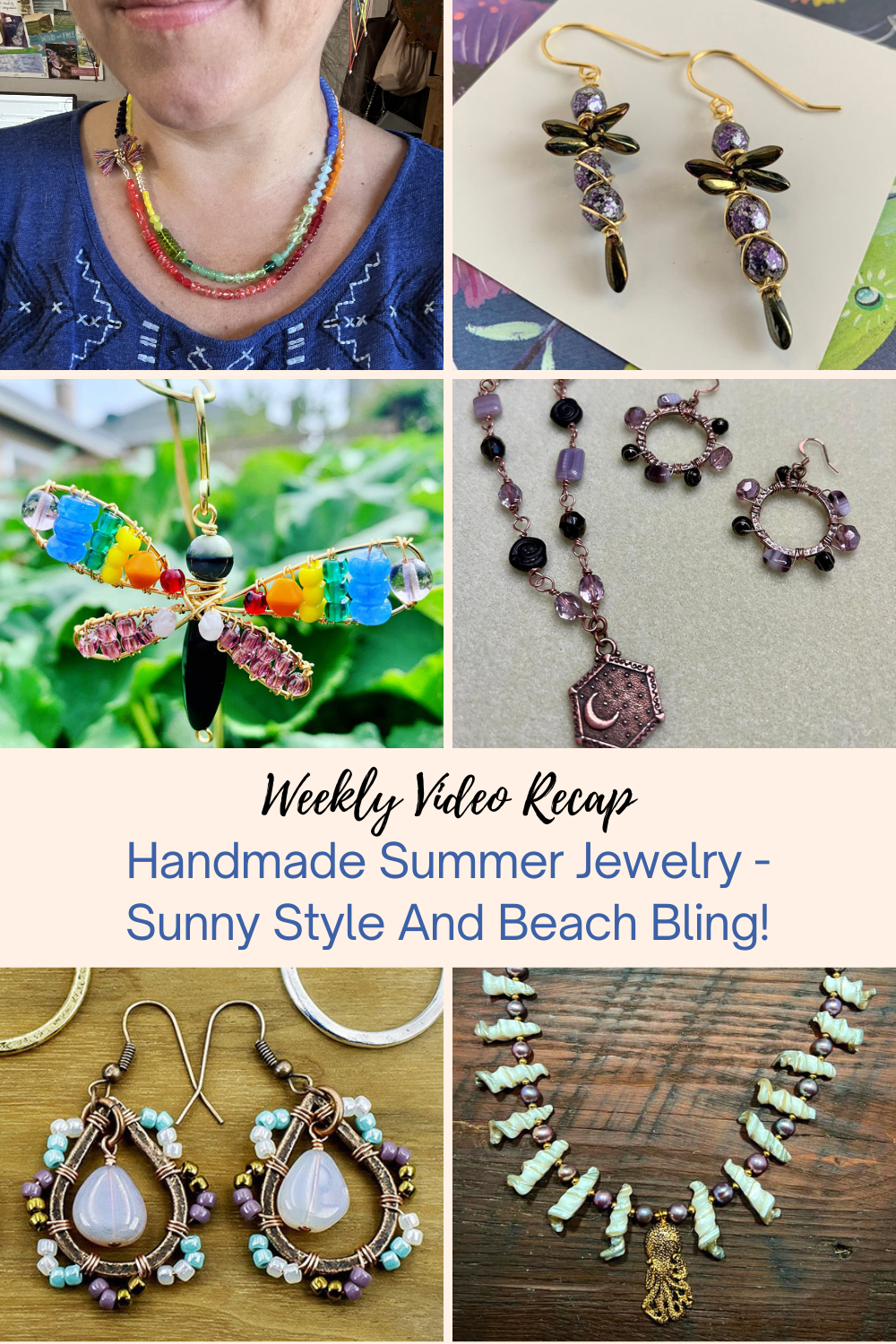 Our Social Media Sites Will Show You How To Make Jewelry In Just Minutes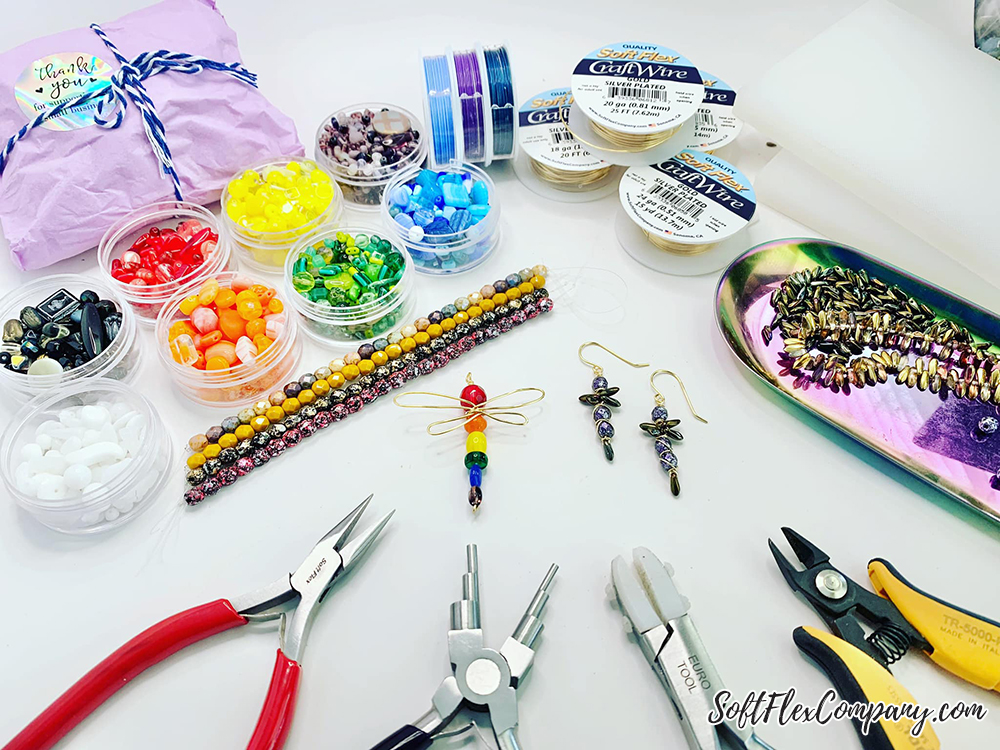 Got a minute? Check out our latest reels and TikTok videos. Soft Flex Company's Instagram Reels and our Soft Flex TikTok Page will teach you how to make jewelry in under a minute. These videos move quickly but are easy to follow. If you need more assistance, make sure you check out our YouTube catalog for deeper dives into jewelry making education. You will find in depth discussions on how to use your tools and finish your jewelry on that channel. Instagram Reels and TikTok are great tools for learning something new or finding quick inspiration. Check out our 1 Minute Videos and explore the wonderful pins on our Pinterest page. Learn from Soft Flex Company jewelry designer pros at the pace you choose! If your creativity needs a quick cup of coffee, make sure you visit us for a much needed jolt of crafting caffeine!
Czech Glass Beads DIY Rainbow Necklace
Our Free Spirit Beader kicked the week off with a rainbow of colors. Kristen used our Love is Love Czech Glass Bead Mix Bundle and made a necklace. Rainbows are a powerful symbol of love, the endless Hawaiian summer, and vibrant optimism!
Rainbow of Colors Love is Love Czech Glass Bead Mixes
Soft Flex Beading Wire
Cutters
Bead Stoppers
TGBE Takeover - Soft Flex: Dragonfly Ornament And Love Is Love Jewelry
We had a blast taking over the Great Bead Extravaganza Facebook group. Sara and Kristen enjoyed spending quality time with each other, making jewelry. Sara got on a dragonfly kick and made a beaded little bug. Kristen made a gorgeous necklace with TierraCast components.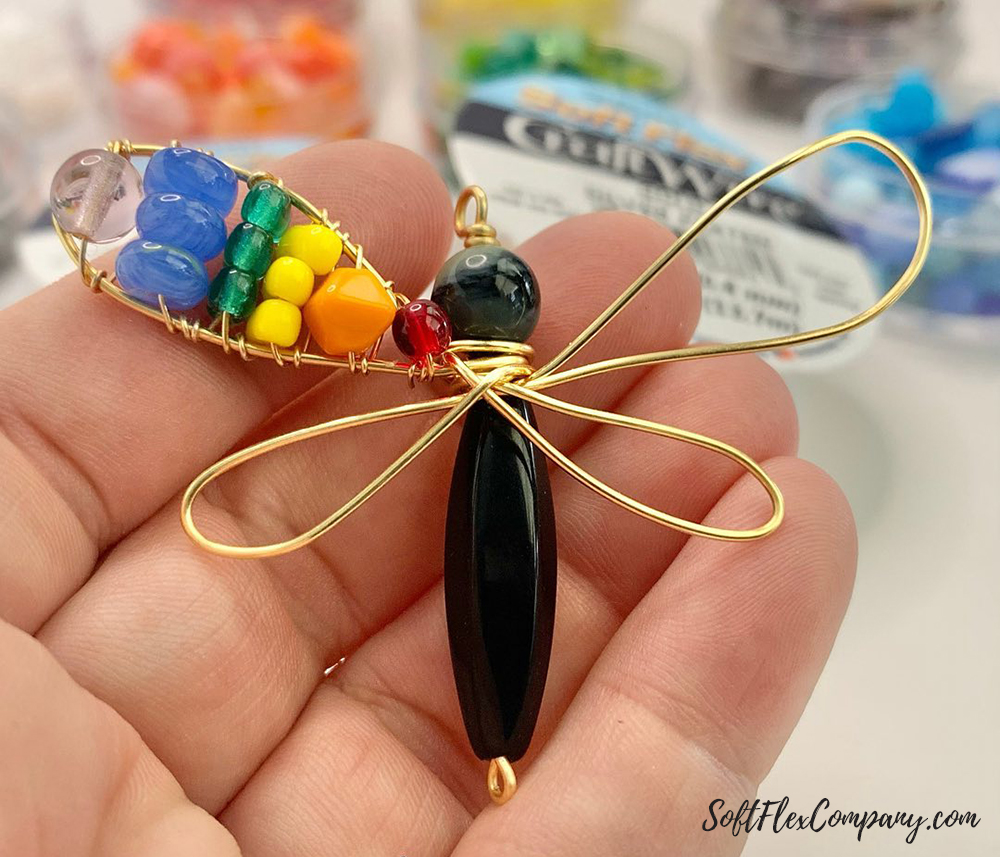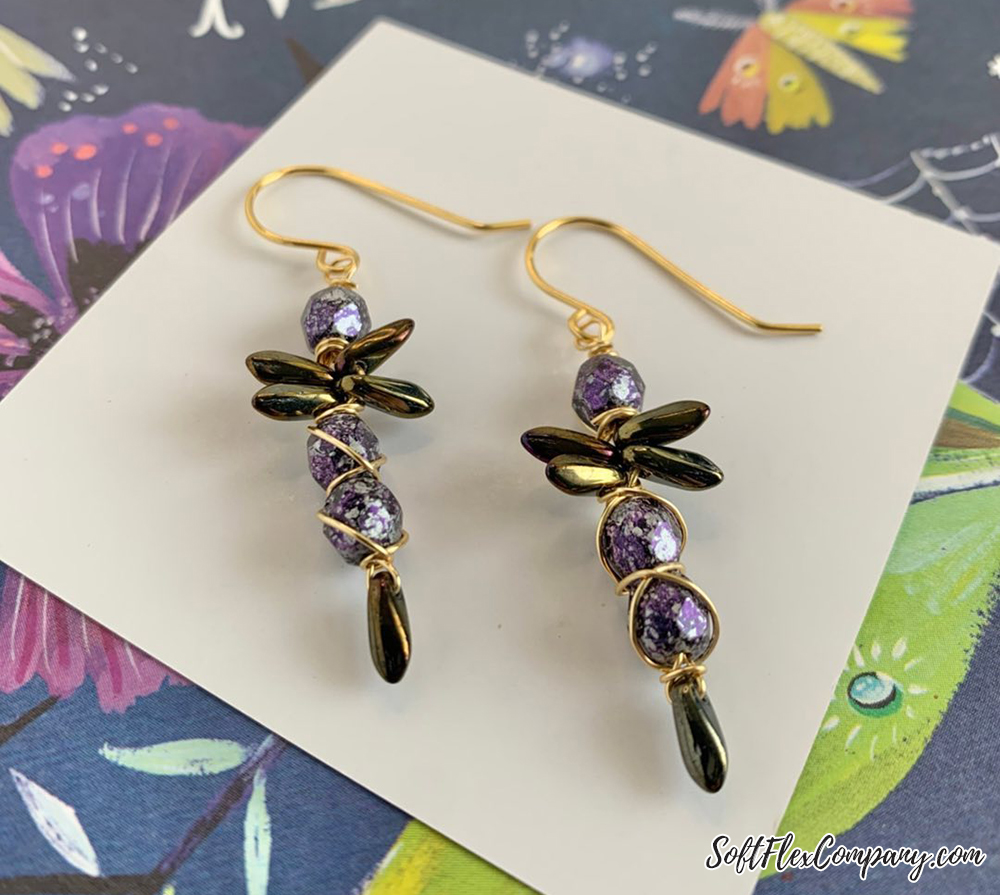 Czech Glass Beads
Soft Flex Craft Wire
TierraCast Components
Nylon Jaw Pliers
Pliers
Cutters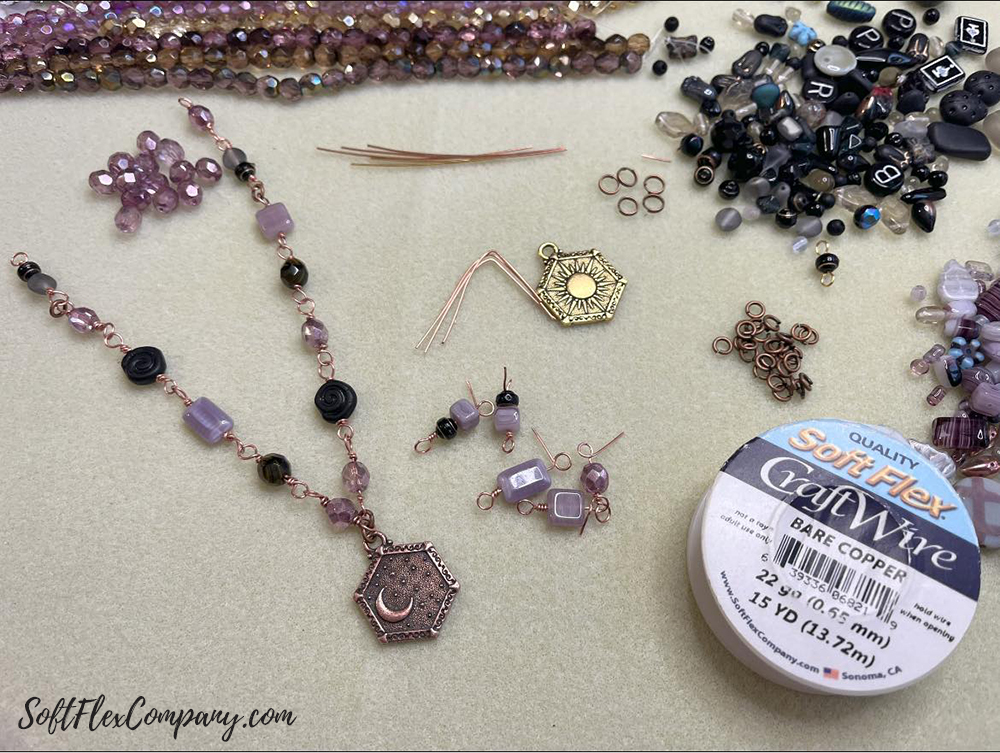 TGBE Takeover - Soft Flex: Wire Wrapped Dragonflies And TierraCast Jewelry
We filmed a second video for takeover day. Sara added beads to her dragonfly ornament. Kristen made some earrings to accompany her necklace.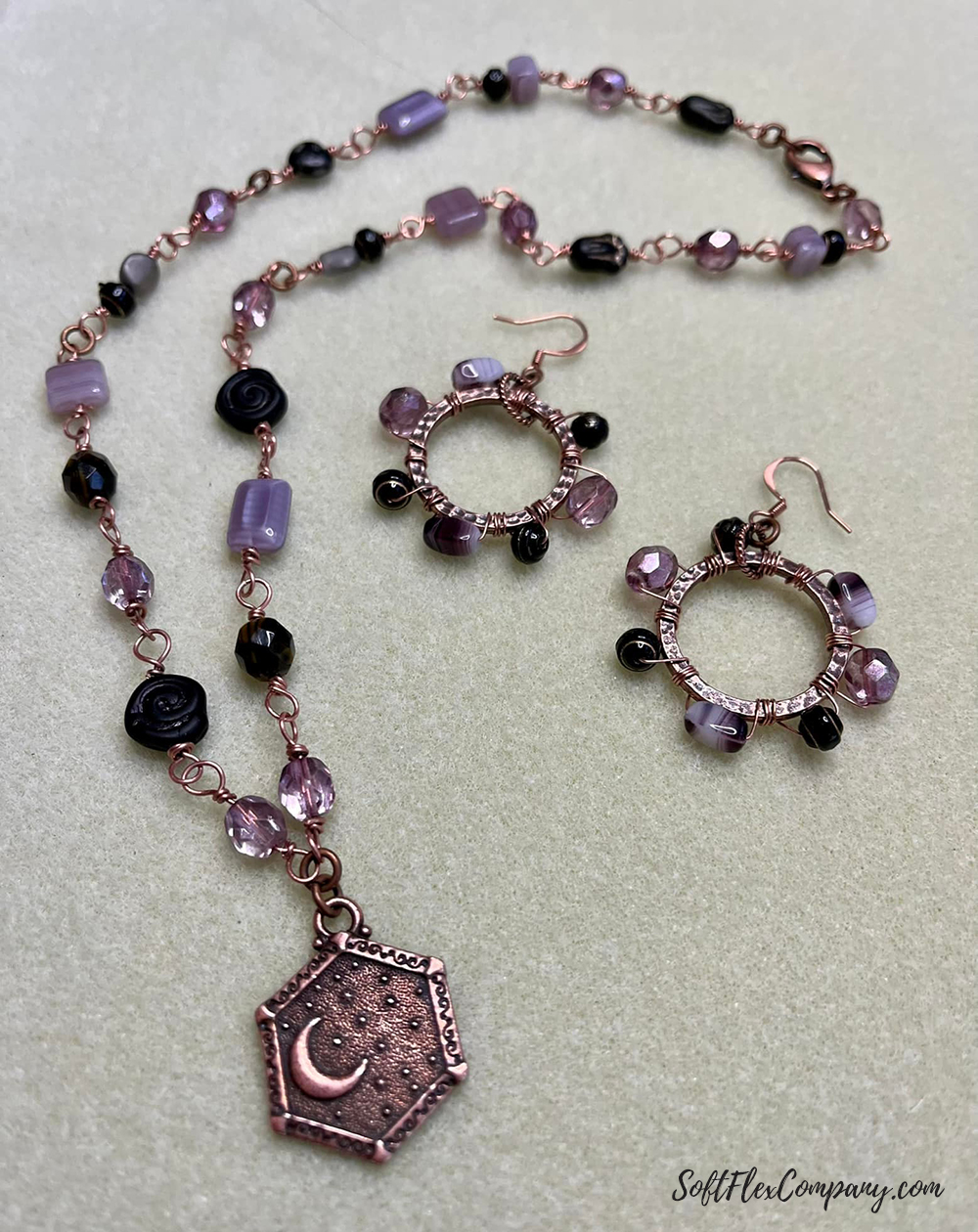 TGBE Takeover - TierraCast: Western Lace Earrings
Tracy Proctor showed us how to use the Western Lace Earrings Kit that you can find on our site.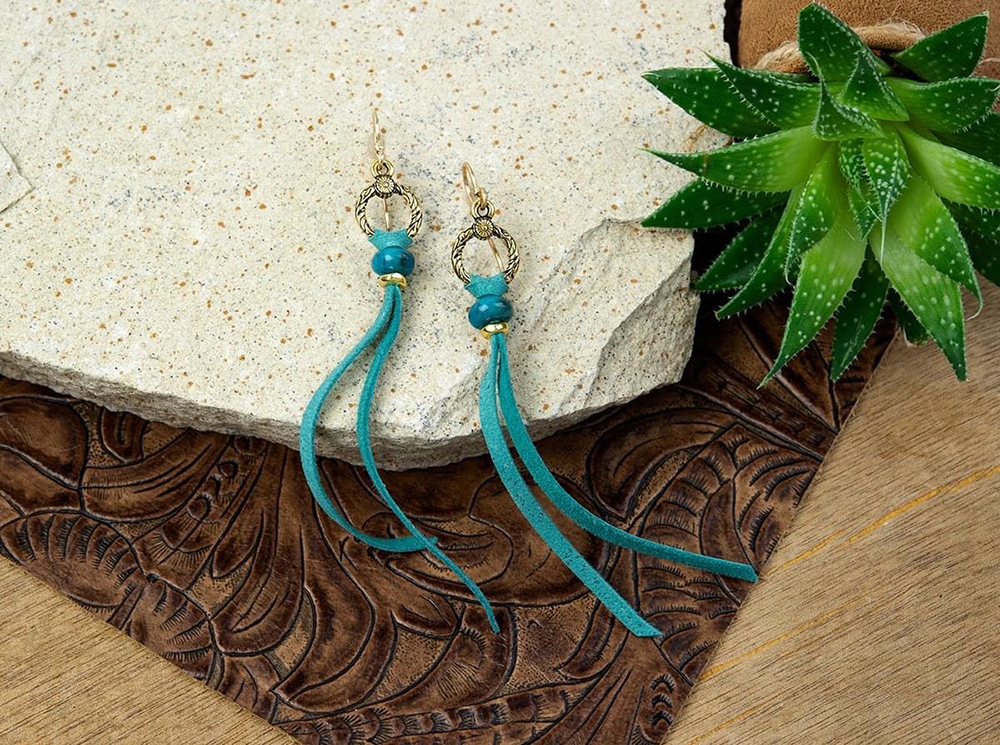 Sam's Bead Shop: Easy Teardrop Earrings
Sam Siegel and Rachel Mallis showed us how to make earrings. Gorgeous!
SilverSilk & More: Wild Rock Necklace - Wire-Wrapped Gemstone Donut With Beading Wire
Nealay Patel loves to mix Soft Flex Craft Wire and Beading Wire with SilverSilk. Elegant and easy!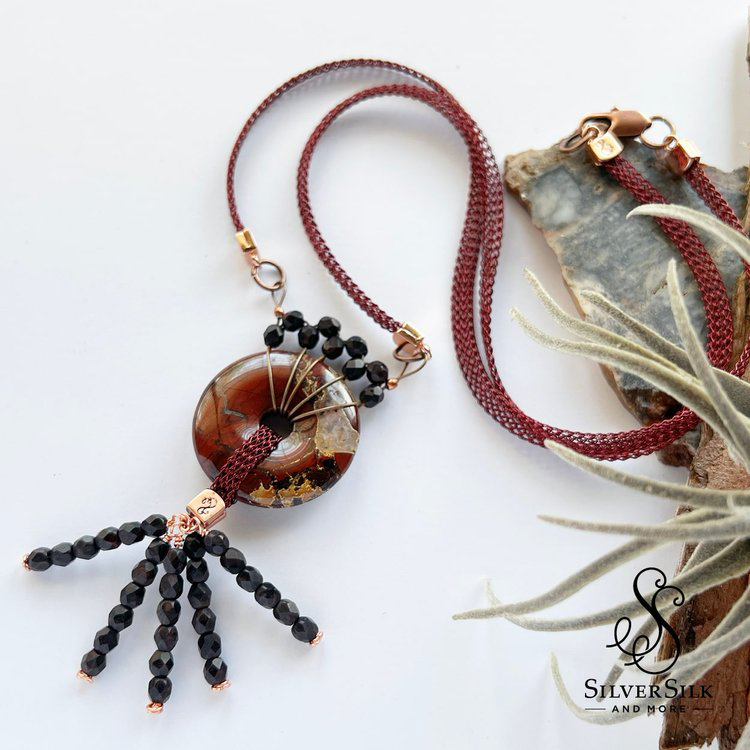 SilverSilk & More: Color Spin Earrings - How To Make Fast And Colorful Earrings
Nealay has a colorful earring idea for you that is simple to make.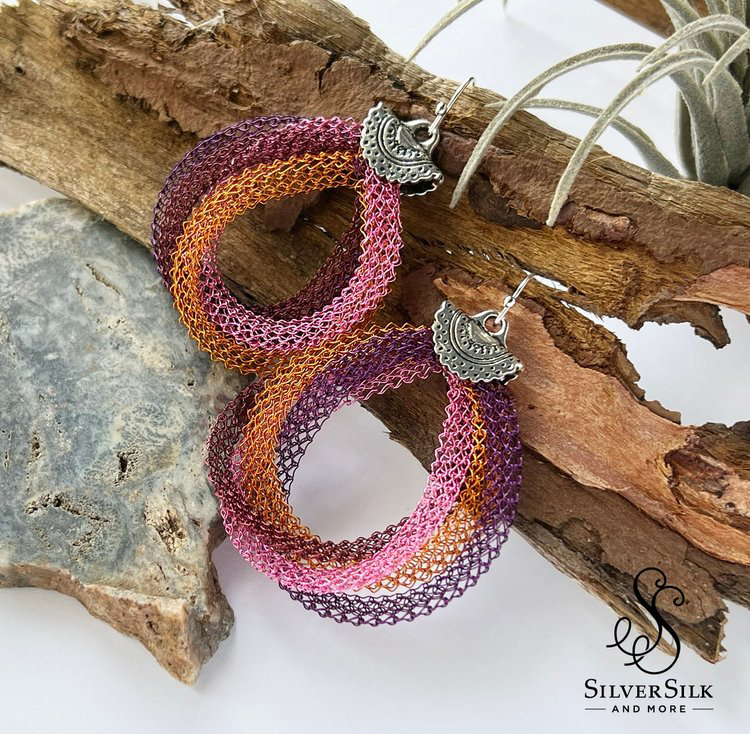 Allegory Gallery: How To Make A Beachy Summertime Necklace
Andrew Thornton showed us how to make an elegant beach necklace that looks amazing!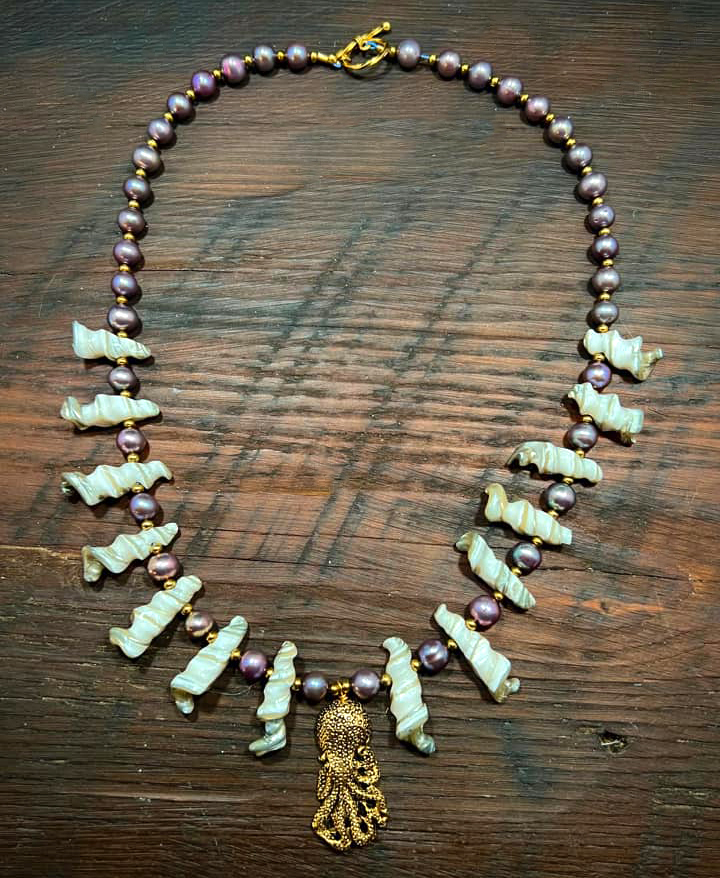 Star's Beads: Love Is Love Design Kit Jewelry
Look at the fun jewelry Kay Goss finished with our Love is Love Design Kit (Sold Out)!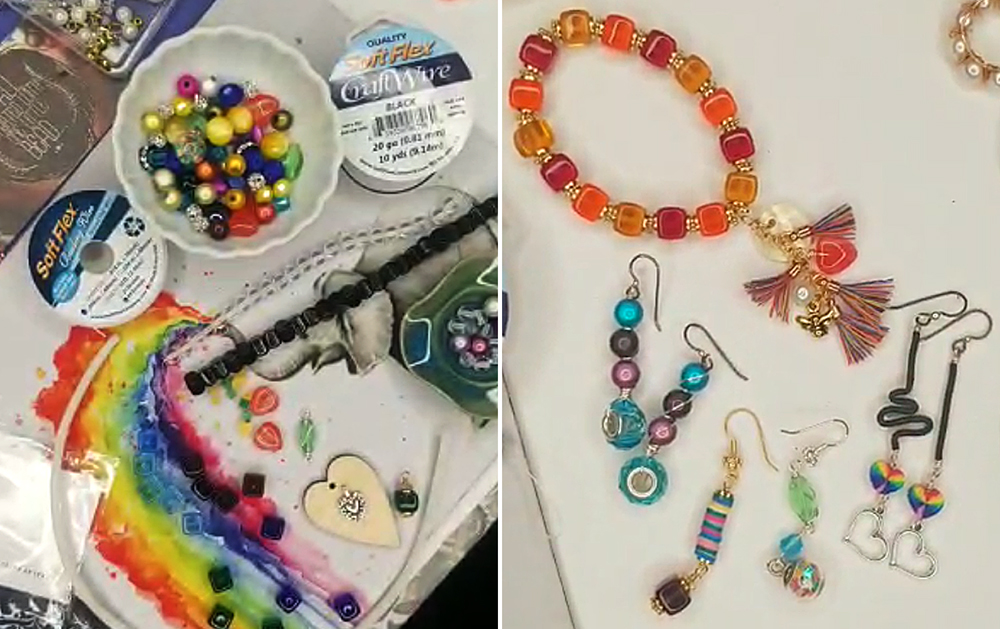 Join our Facebook group – VIB. Stay in the know. Stay up to date. From our bead shows to our video shows and sales, you can stay in touch with us. The community is full of artistic and helpful beaders and crafty people. Inspire and be inspired. Share your pictures and get the beading bug from others!
Visit the Soft Flex Company YouTube Channel!
---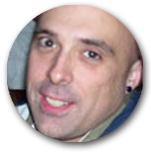 Blog contributor Thomas Soles loves Jazz Age writers and crunchy french fries. His favorite gemstones are Lapis and Pietersite. His favorite hobby is day dreaming. And his favorite mustache is Freddie Mercury's. As you can see, he has a healthy (or possibly unhealthy) sense of humor. You can write to him at Thomas@SoftFlexCompany.com