The holidays are almost here! This is a great time to finish up with your gift giving. If your loved ones love making jewelry, we have design kits that are loaded with beading supplies. If you are designing handcrafted jewelry for a special somebody, we have findings and wire that will ensure your jewelry is secure and durable. If you need a little bump of inspiration, we have wonderful videos that will ignite your creative fire! Want to finish decking the halls? We have DIY Christmas ornament ideas you will love! Join us for a little jolly jewelry making!

Did you catch our Ornament Making Party? We have the video and a link to all of the finished designs. 9 beading companies joined us for a Christmas celebration. It was a festive and fun time that you won't want to miss!
Kristen kicked off our week with a pair of charming Christmas earrings and an adorable bracelet. Sara gave us her thoughts on our newest products and showed us how to make jewelry with our new 2-Hole Beads. Tricia Giazzon showed us how to make cute Santa Claus earrings. Kay Goss has lovely DIY Christmas decoration ideas. And finally, Andrew Thornton showed us how to make a pearl cluster that is great for a focal - or earrings!
We hope you are having a wonderful holiday season!
Tucson's Surprise Collection Featuring Viva Magenta & Unique Finds From The Show

Soft Flex designer Sara Oehler is heading to the Tucson Bead Shows to curate a surprise collection for you!
Tucson has long been the center of the global market for gem, mineral, and beads. The shows in Tucson dictate the trends and upcoming fashions in jewelry. Tucson is the best spot for one of a kind items and incredible deals.
Sara is an industry insider. For more than twenty years, she has been attending and teaching at bead shows across the globe. This kit turns her into your personal shopper! She will be visiting a number of gem and bead shows and buying items that she knows will enhance your beading supplies and jewelry.
This kit is a pre-order item. You will need to purchase the kit before January 26, 2023. As it is a pre-order, the kit will ship separately from any other items you order. Sara will be attending shows at the end of January. There is an $8.00 fixed rate shipping price for this kit.
Jewelry Making Videos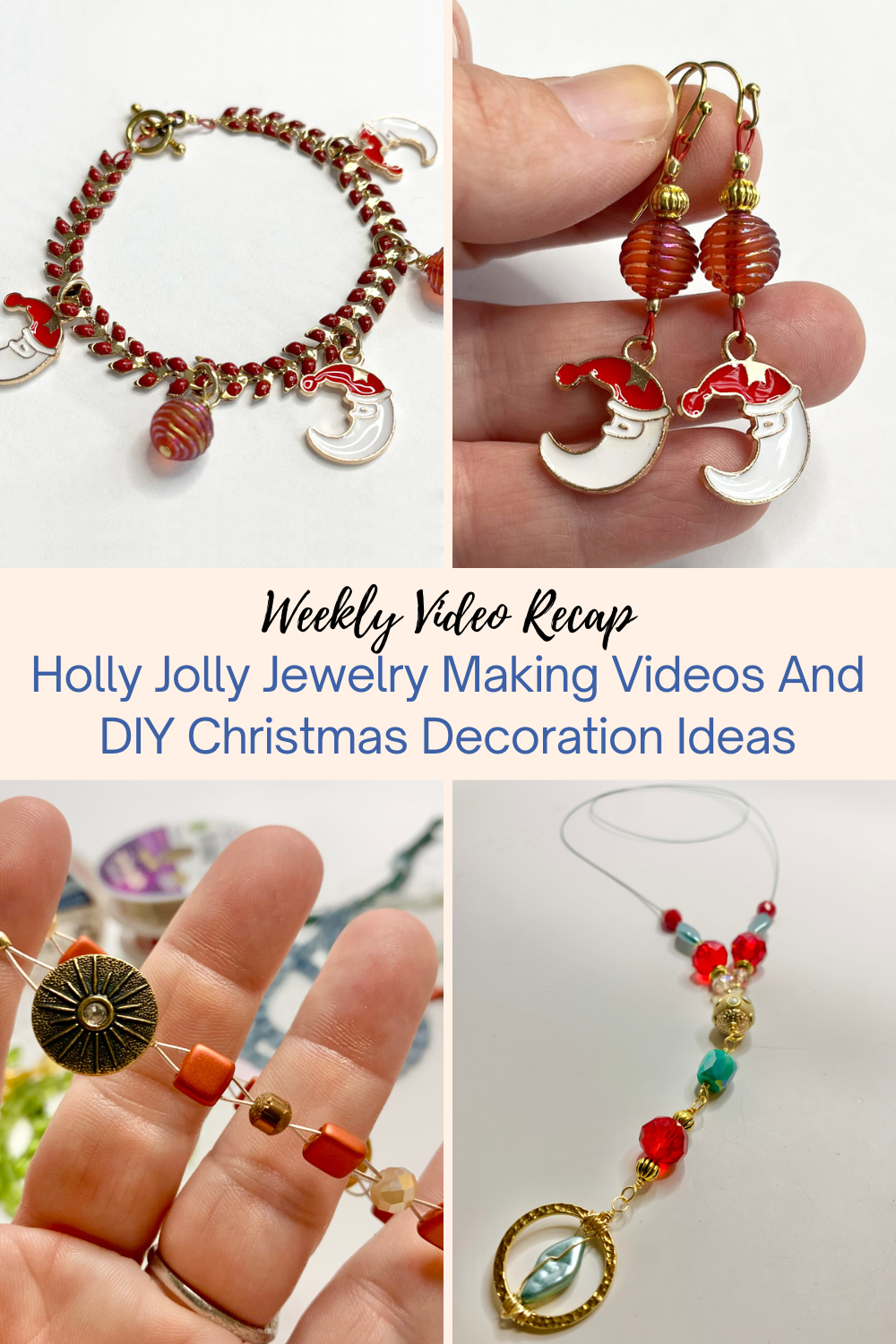 Soft Flex Holiday Crafting Merry-Thon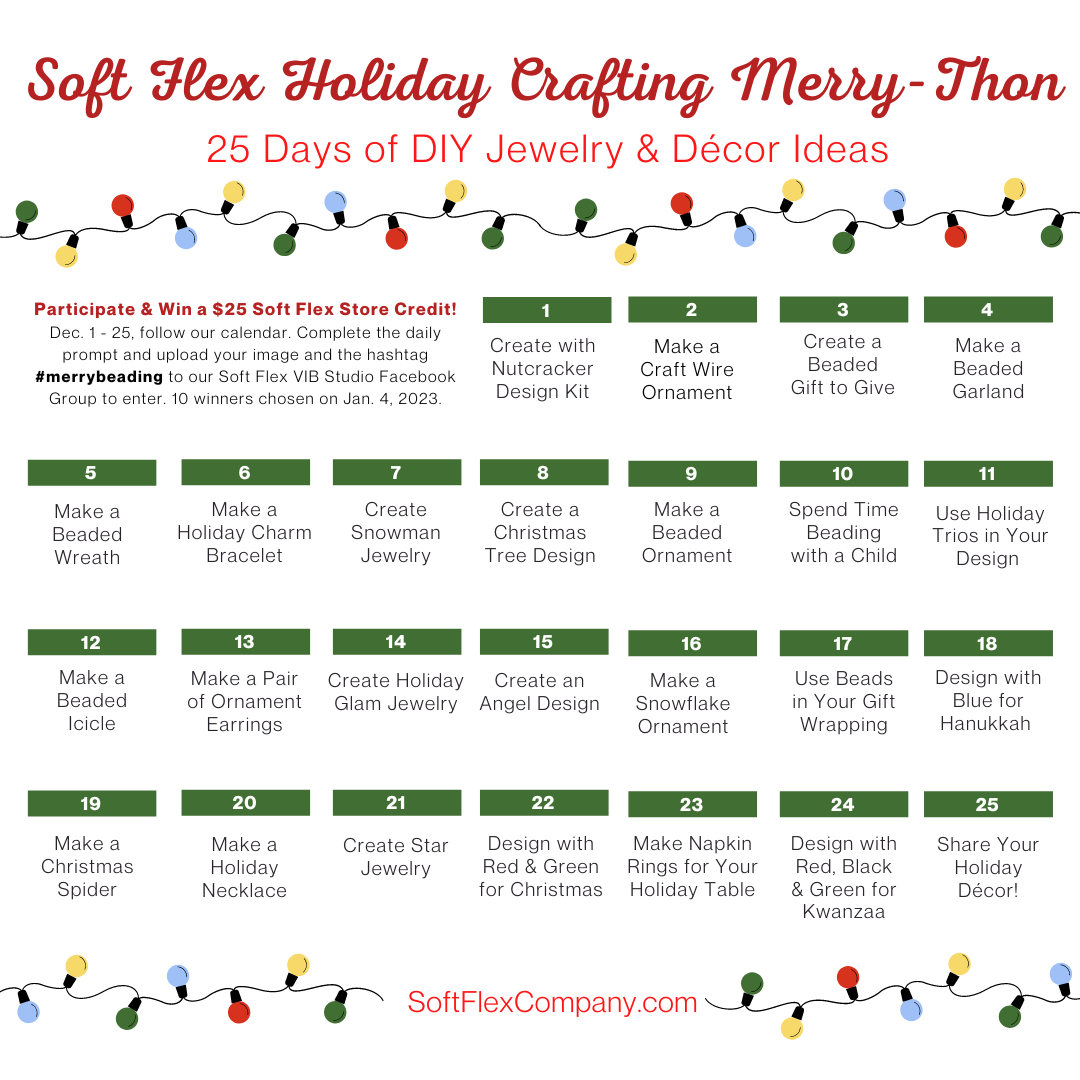 Join us for the Holiday Crafting Merry-Thon!
In December, we are hosting 25 days of crafting and jewelry prompts. This is an amazing way to get into the holiday spirit. And a festive way to make homemade decorations and gifts for your loved ones! Not only that, but 10 random winners will be chosen in January and they will receive $25 dollars in store credit at Soft Flex Company.
Join the fun! We are celebrating all the wonderful holidays in December. We don't have a prompt for Festivus, but you can always adorn your Festivus pole with one of your DIY ornaments! This Merry-Thon is sure to inspire you and make this month an abundance of creative ideas.
To participate, simply follow the calendar and create the daily prompt. Upload the photo of your work (and add this hashtag to your design - #merrybeading) to our Soft Flex VIB Studio Facebook Group to enter.
Our Social Media Sites Will Show You How To Make Jewelry In Just Minutes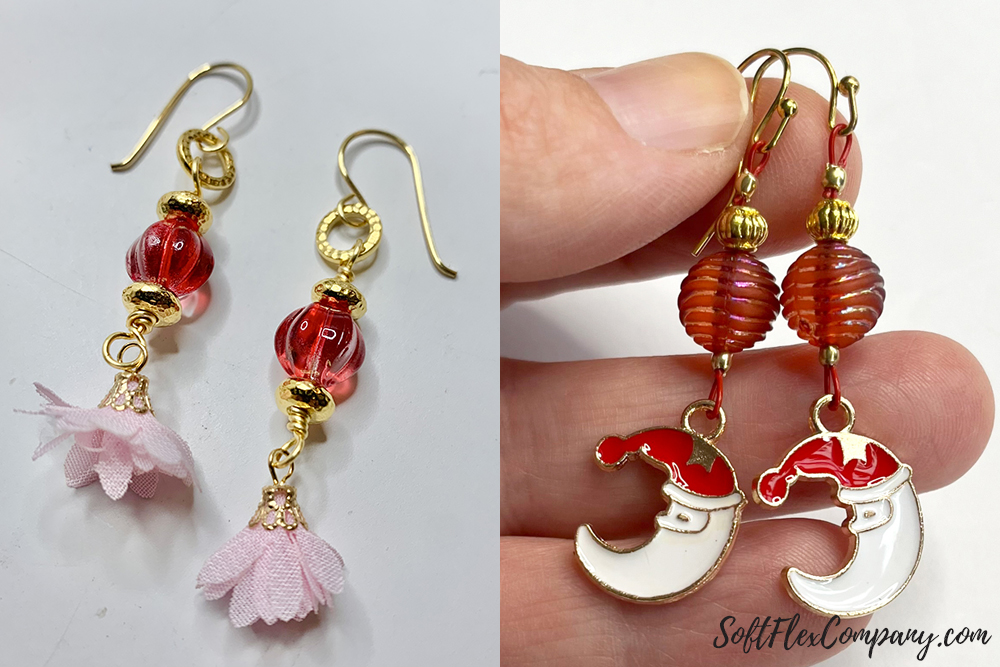 Got a minute? Check out our latest reels and TikTok videos. Soft Flex Company's Instagram Reels and our Soft Flex TikTok Page will teach you how to make jewelry in under a minute. These videos move quickly but are easy to follow. If you need more assistance, make sure you check out our YouTube catalog for deeper dives into jewelry making education. You will find in depth discussions on how to use your tools and finish your jewelry on that channel. Instagram Reels and TikTok are great tools for learning something new or finding quick inspiration. Check out our 1 Minute Videos and explore the wonderful pins on our Pinterest page. Learn from Soft Flex Company jewelry designer pros at the pace you choose! If your creativity needs a quick cup of coffee, make sure you visit us for a much needed jolt of crafting caffeine!
DIY Christmas Ornaments - 9 Companies Share Their Holiday Decoration Ideas
We love making DIY Christmas ornaments. We thought it would be a blast to invite a gathering of friends to join us and contribute their thoughts. Soon, a party idea evolved and we were joined with presenters from nine companies we love. Check out our video for two and a half hours of amazing crafts, featuring: Sara from Soft Flex Company, Abbi from The Bead Place, Rebecca from Design and Adorn, Joyce from Just Bead It (Concord), Danielle from John Bead and Danielle Wickes on Etsy, Sarah from Jesse James Beads, Cassandra from Beads to Live By, Sam from Sam's Bead Shop, and Kay from Star's Beads. If you love beaded ornaments - we have you covered!
Check out our blog about the festive event to see the finished designs!
9 DIY Christmas Ornament Ideas
How To Make A Charming Christmas Jewelry Set
Free Spirit Beading was a fun and festive watch this week. Kristen used our Sweet and Petite Holiday Charms and Lava Falls Bead Mix to make an adorable jewelry set. Making DIY Christmas jewelry is so fun and easy. Taking a break and having a little quality time is a great way to revitalize and catch your breath. Spending this time making handcrafted jewelry or DIY ornaments is perfect for gifts or decorating without having to spend a lot of money.
This bracelet and pair of Christmas earrings is a cute way to add a little jolly to your day!
Sweet and Petite Holiday Charms
2022 Pantone Fall/Winter Lava Falls Bead Mix
Soft Flex Beading Wire
Soft Flex 2x2mm Crimp Tubes
Magical Crimping Pliers
Head Pins
Jump Rings
Cutters
Round Nose Pliers
Clasp
Ear Wires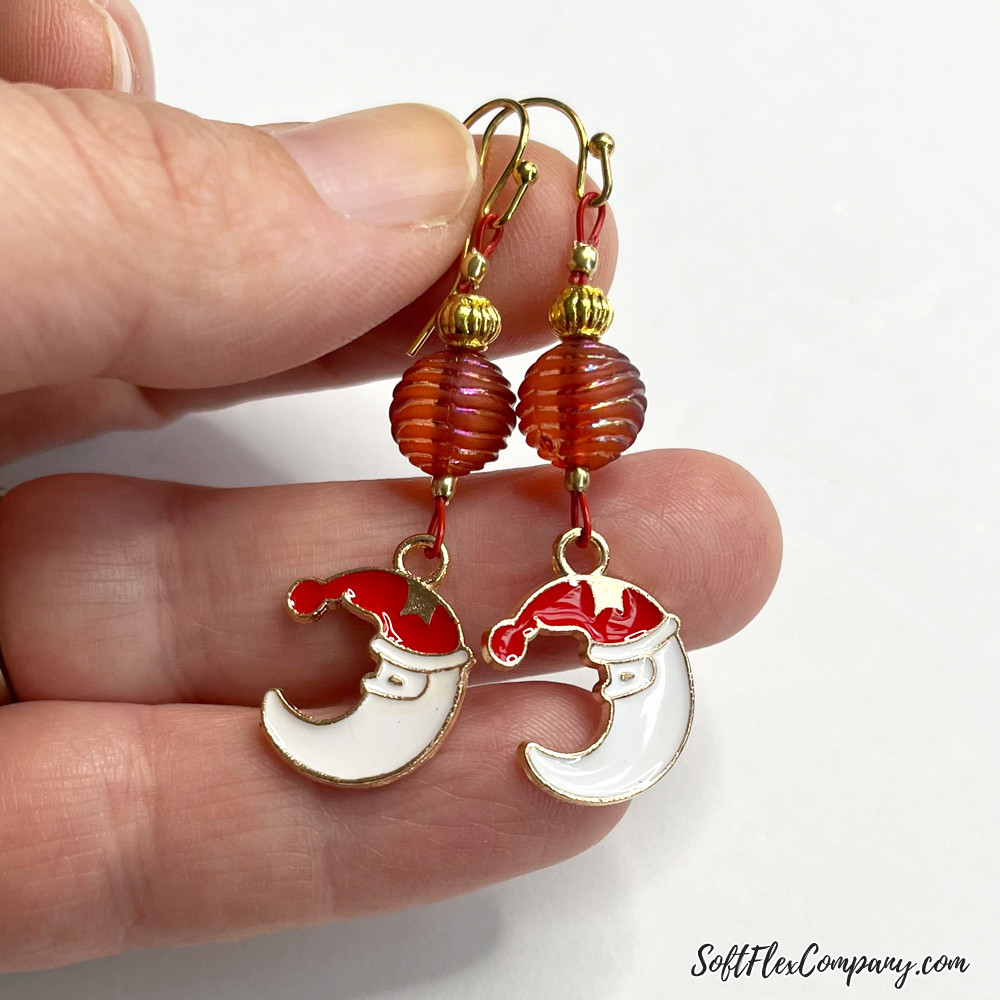 Learn How To Make Jewelry With 2-Hole Beads
We added new 2-Hole Beads to our shelves this week. Have you ever used these wonderful beads in a jewelry design? Sara felt a demonstration was in order. 2-Hole Beads are great for multi-strand designs and showing off your colorful beading wire. If you would like to check out more 2-Hole Bead videos, click this link: 2-Hole Beads.
6mm Assorted Colors Czech Glass 2-Hole Square Beads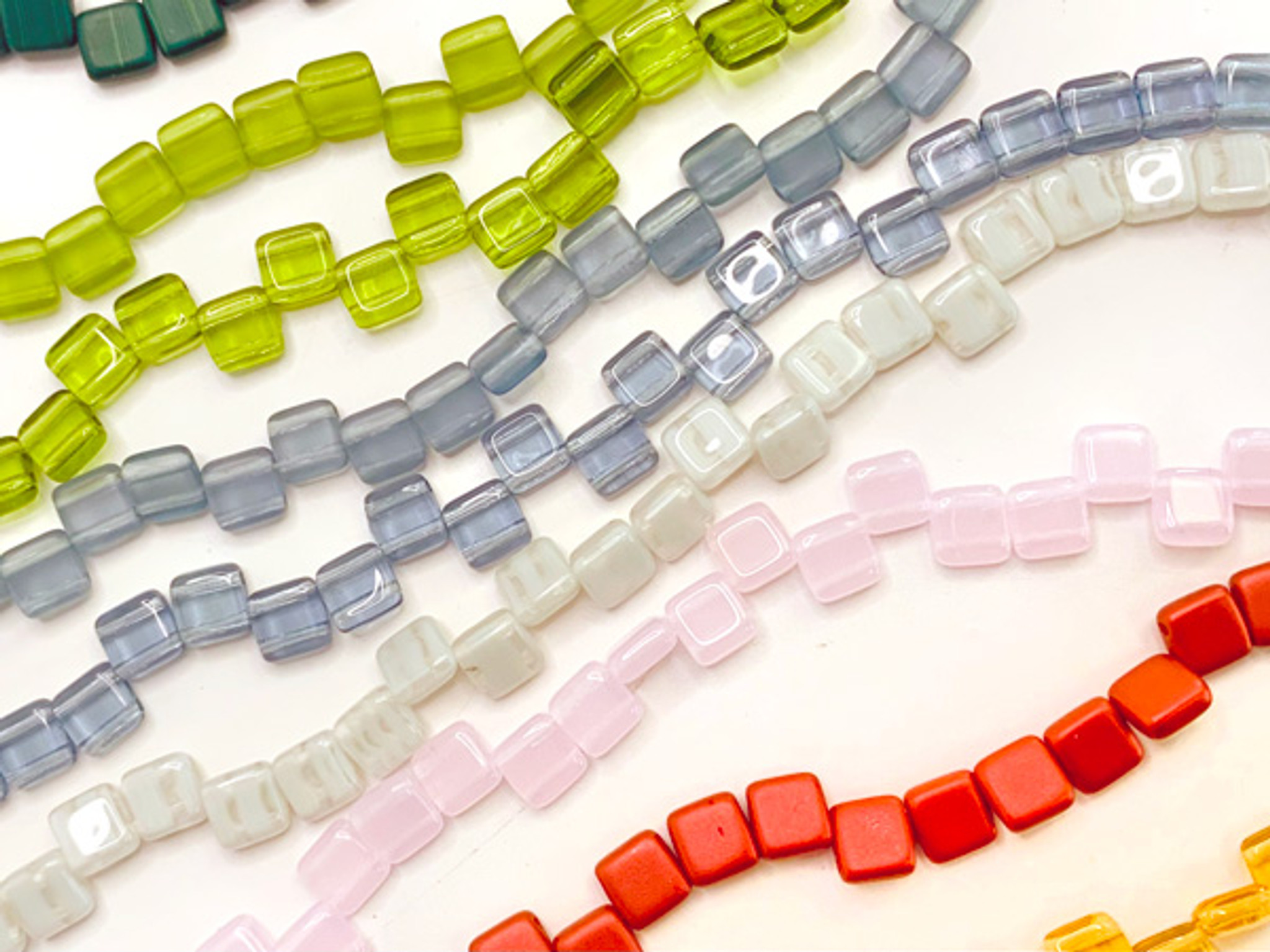 2-Hole Beads are next level beads! These wonderful beads are perfect for a multi-strand necklace or bracelet. They are amazing as connectors. They are great for stringing, bead weaving, embroidery, and more. The various colors and shapes of 2-Hole Beads make them perfect for eye catching patterns. Give your next jewelry design a little extra character with these fantastic Czech Glass 2-Hole Beads!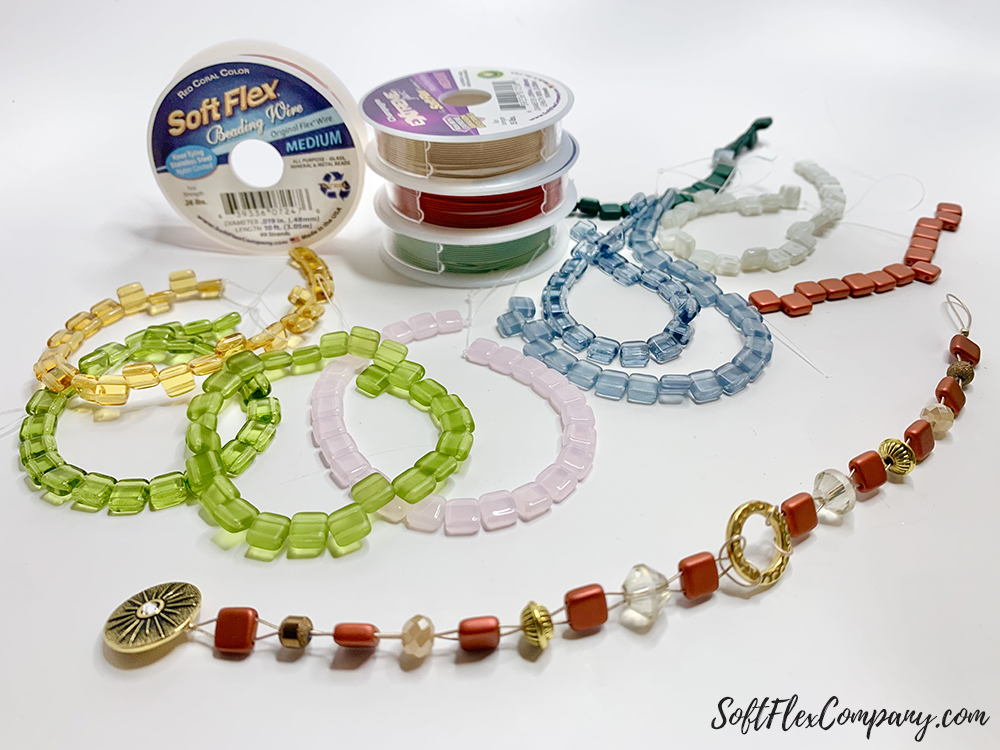 Soft Flex Beading Wire, .019 Medium Diameter
Czech Glass 2-Hole Beads
Bead Mix
Connectors
Clasps/Buttons
Soft Flex 2x2mm Crimp Tubes
Magical Crimping Piers
Cutters
22ga and 24ga Soft Flex Craft Wire
Nylon Jaw Pliers
Multi-Size Mandrel Wire Wrapping Tool
Chain Nose Pliers
Round Nose Pliers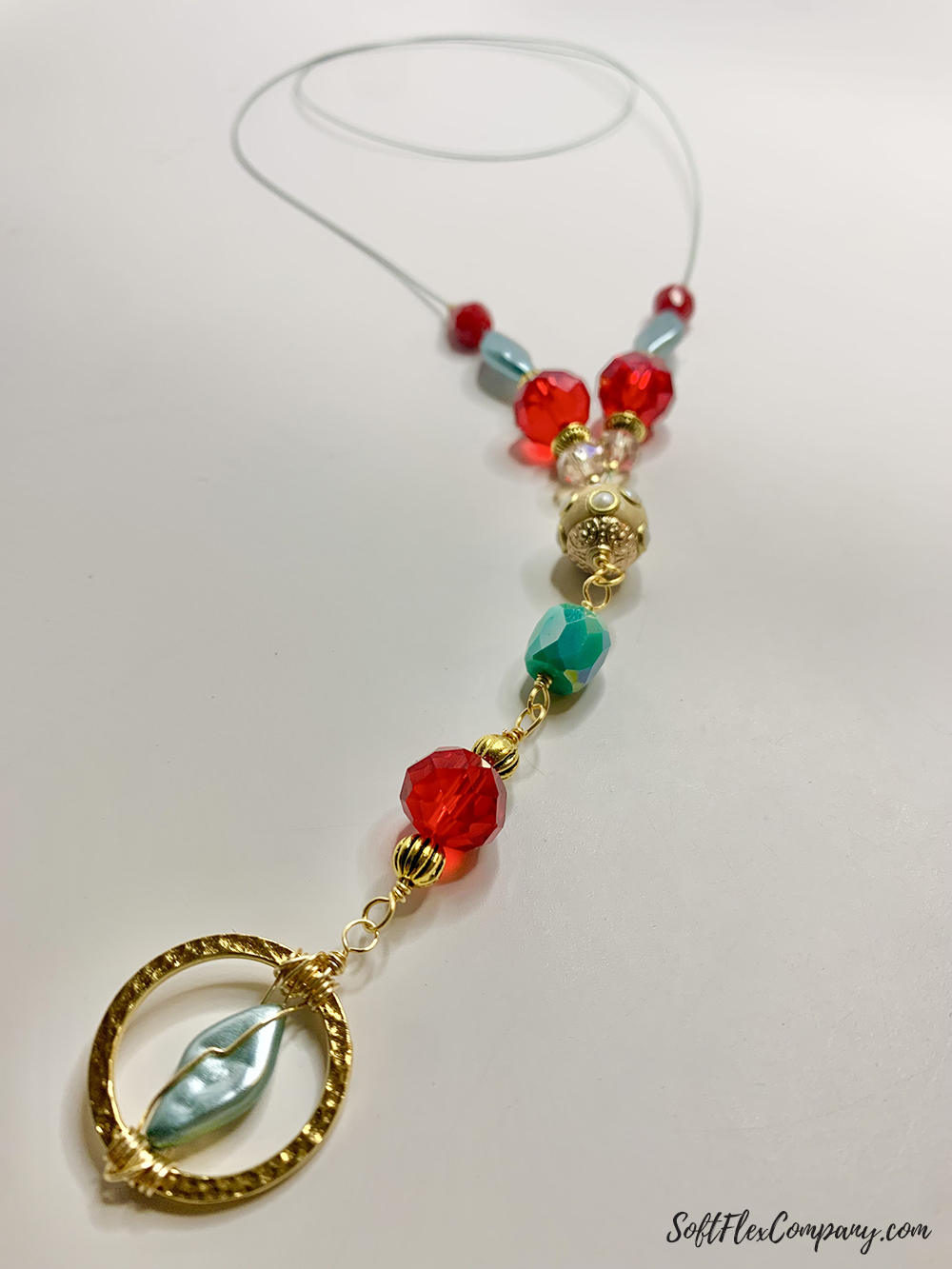 Tricia's Pink Poodle Jewelry Studio: How To Make Santa Claus Earrings
Star's Beads: DIY Christmas Decorations And How To Make Earrings With Craft Wire
Allegory Gallery: How To Make A Pearl Cluster Focal
Join our Facebook group – VIB. Stay in the know. Stay up to date. From our bead shows to our video shows and sales, you can stay in touch with us. The community is full of artistic and helpful beaders and crafty people. Inspire and be inspired. Share your pictures and get the beading bug from others!
Visit the Soft Flex Company YouTube Channel!
---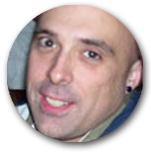 Blog contributor Thomas Soles loves Jazz Age writers and crunchy french fries. His favorite gemstones are Lapis and Pietersite. His favorite hobby is day dreaming. And his favorite mustache is Freddie Mercury's. As you can see, he has a healthy (or possibly unhealthy) sense of humor. You can write to him at Thomas@SoftFlexCompany.com