How to Knit Two Colors of Soft Flex Beading Wire on a Knitting Spool
This week on Free Spirit Beading with Kristen Fagan, I dusted off my knitting spools and shared some knitted jewelry design inspiration.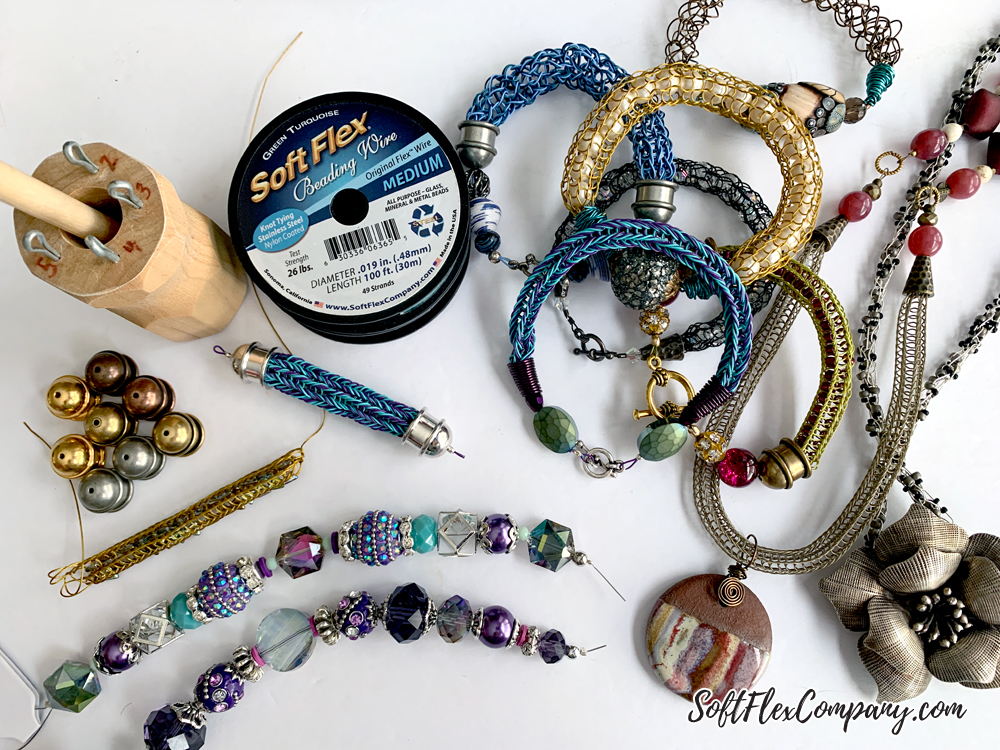 I shared a tutorial on how to knit on a knitting spool. I showed how to knit using "Knit Style 3" with a 5-Pin Knitting Spool with Soft Flex Beading Wire in Purple and Turquoise Colors. After that, we turned a small knitted piece into a jewelry design! Click to learn more about Knit Style 3 on our Tips & Tricks page.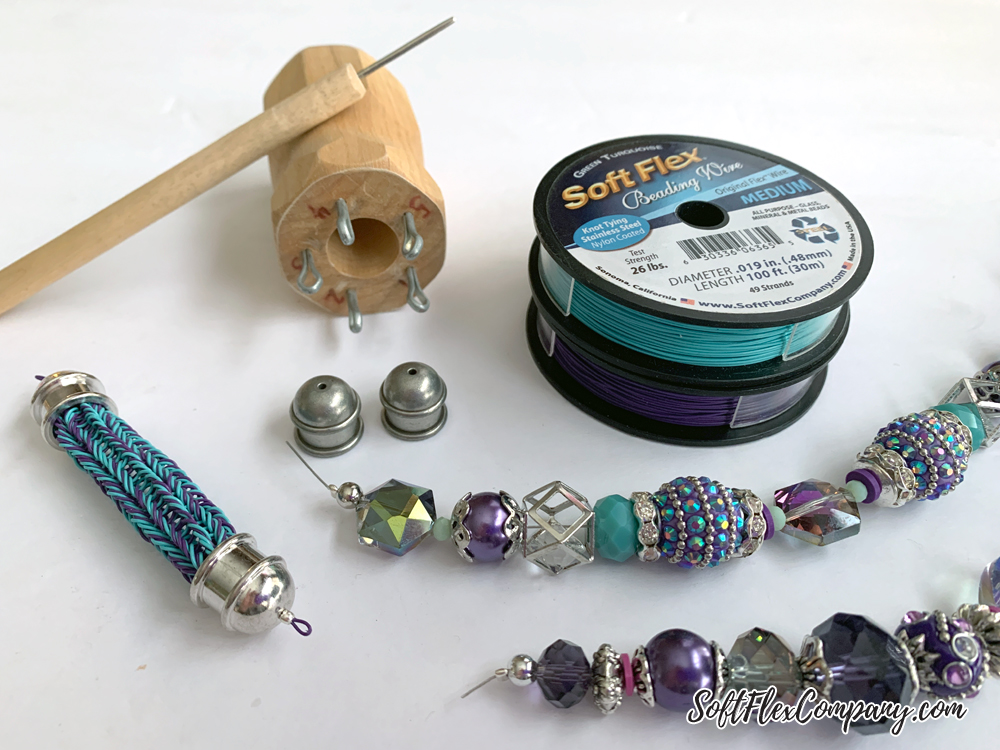 Supplies:
Soft Flex .019 Medium Beading Wire
Egg Hunt Bead Strand (limited supply)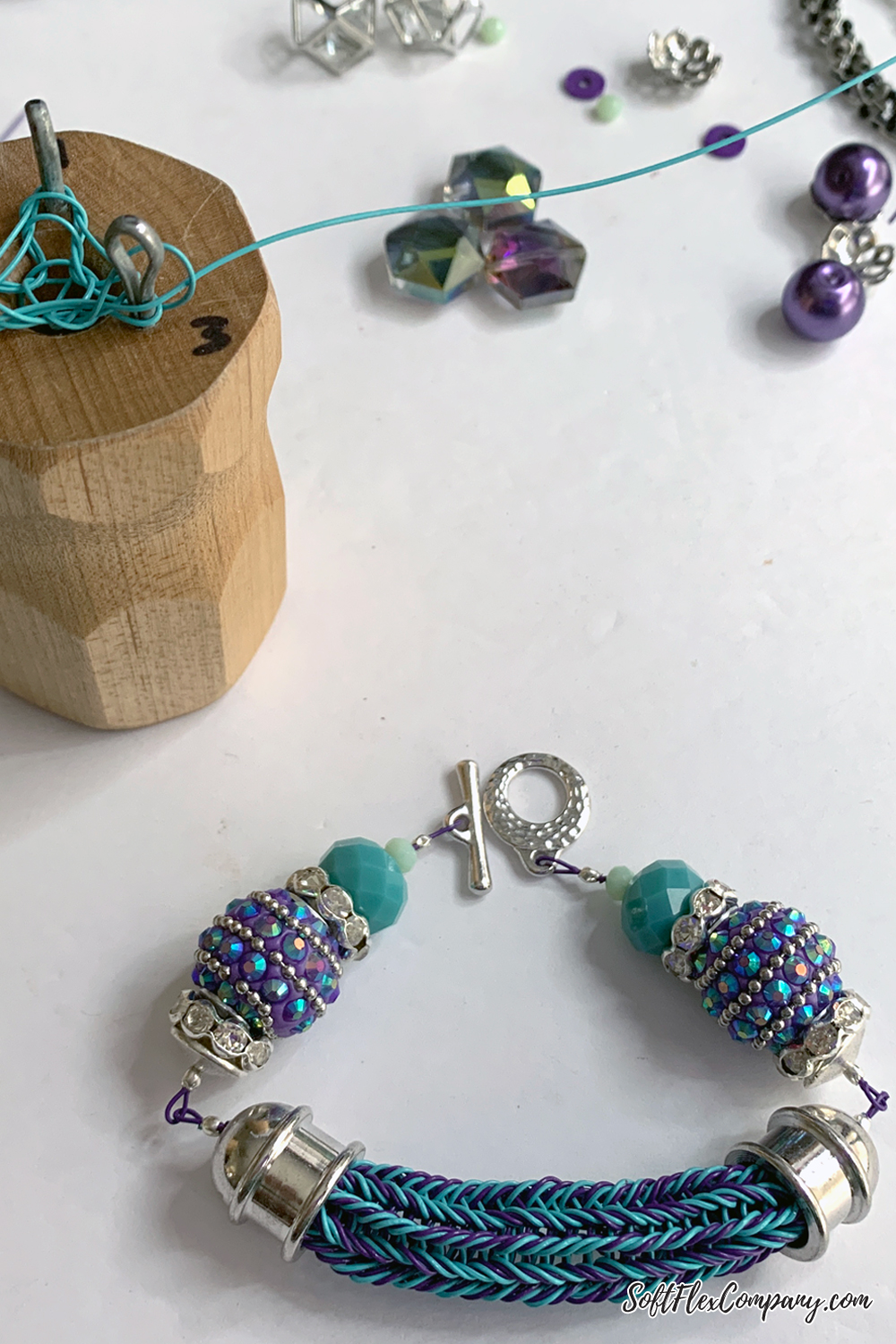 I used 2 colors, 10 feet each to create this little 3" knitted piece. I did it as a test originally to see how much wire length you get this this style knit on a 5-pin knitting spool. If working on a smaller spool you will get a longer length with the same length of wire and knit style. I showed a quick demo using two wire colors and again using just one wire color. One color will be a little easier to start as the wire tension isn't as tight as when you work with two colors.
Check out our how-to pages on the three styles of knit we enjoy using.
Knit with Beading Wire - Style 1: https://softflexcompany.com/knit-with-beading-wir...
Knit with Beading Wire - Style 2: https://softflexcompany.com/knit-with-beading-wir...
Knit with Beading Wire - Style 3: https://softflexcompany.com/knit-with-beading-wir...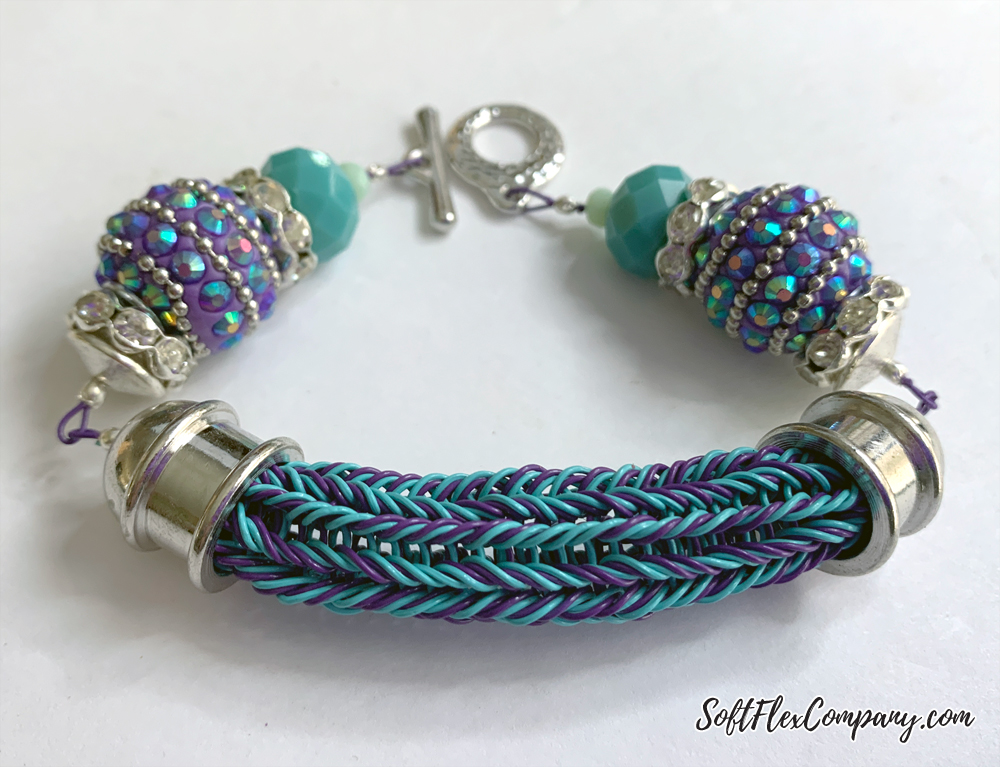 After the knit demo, I picked up my 3" knitted piece that was already end capped and crimped and strung a few select beads from the bead strand and added a toggle clasp to make a bracelet. I felt like a bracelet was the best bet at the time for this little wire piece. But, after the video I checked out some pendants in my stash and decided to see how it worked as a necklace.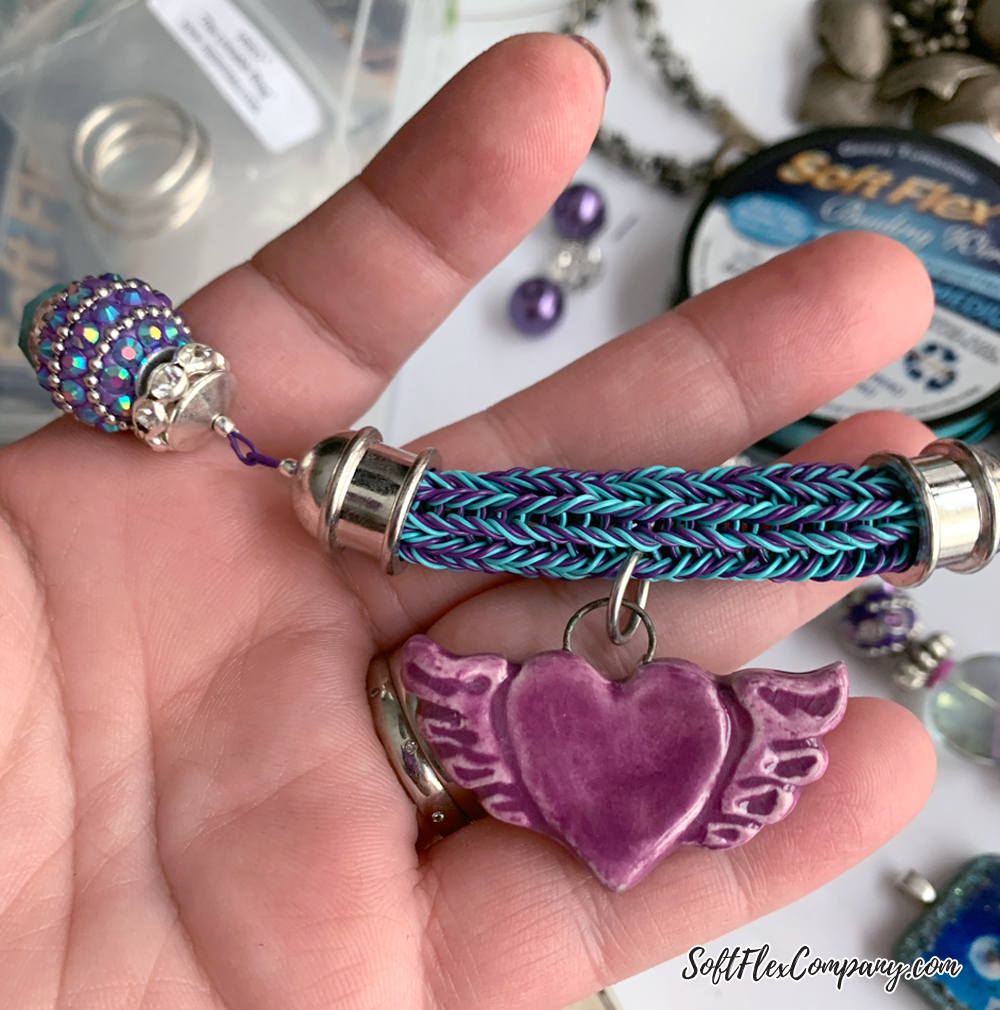 Isn't this winged heart handmade ceramic pendant by Gaea Handmade sweet?! I have had this pendant for years. Like so many of our beady treasures, it was just waiting for the perfect piece. Using a large jump ring I attached the pedant through the bottom of the knitted wire.
I ended up splitting the bead strand in half and using half of the beads up each side. I love how the caged beads slide right over the crimped connections and covered that so nicely! Want more knitted jewelry design inspiration? Check out our Knitting Playlist on YouTube for 20+ videos of knitted tutorials using Soft Flex beading and craft wire: Knitting Playlist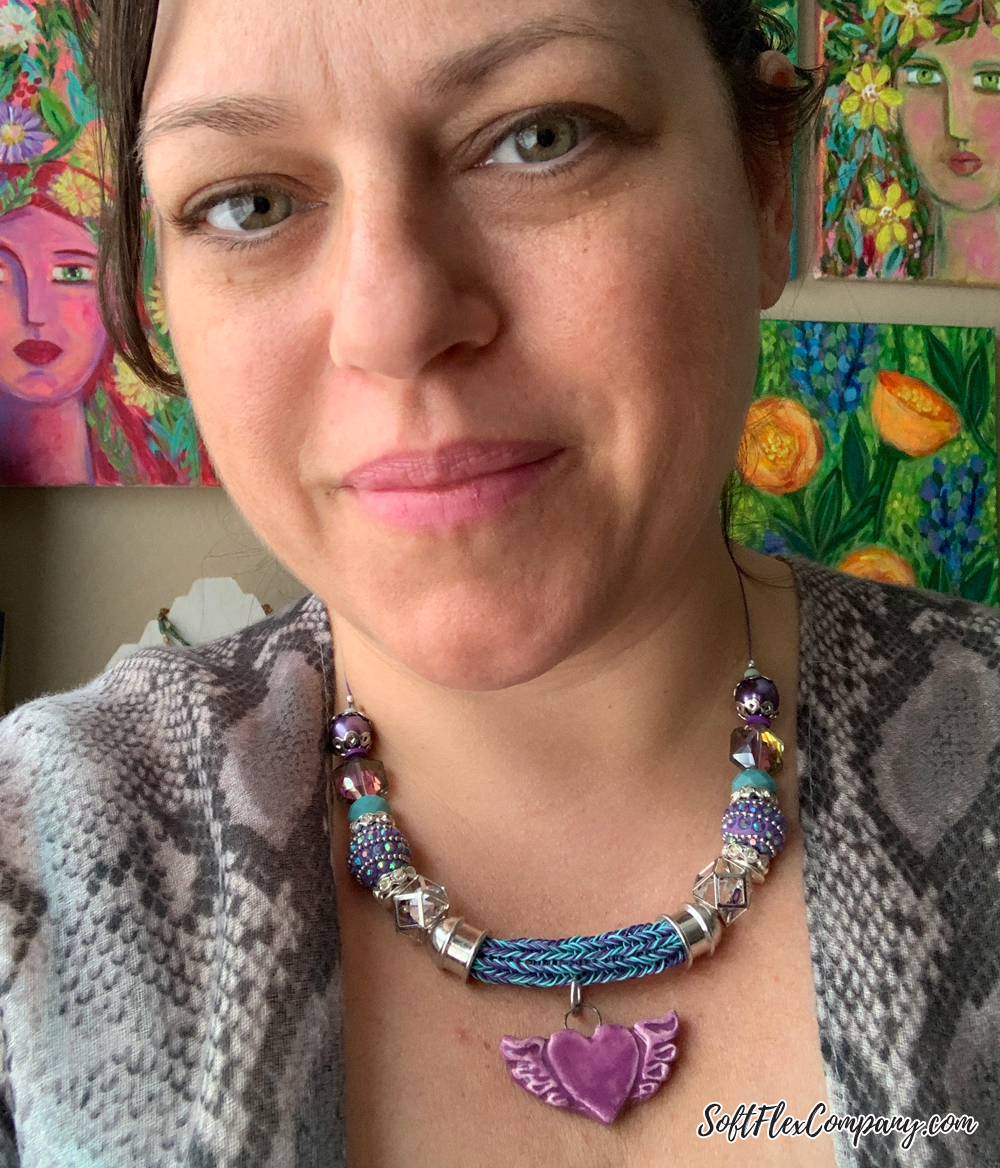 I wasn't digging the bracelet so, I redesigned into a necklace and added this gorgeous handmade pendant by Gaea and now I totally dig it! Always be willing to change course and start again. If you like it, but don't love it, rethink it!
Join me live for a jewelry making tutorial on Soft Flex Company's YouTube channel on Mondays!
If you like this idea, you may like these other jewelry making tutorials:
DIY Beaded Bracelet Tutorial with Gemstones on Beading Wire
How To Make A ZigZag Goddess Bead Bracelet With Jump Rings
Join the Fun in our Facebook Group Today! Stay in the know. Stay up to date. From our bead shows to our video shows and sales, you can stay in touch with us. The community is full of artistic and helpful beaders and crafty people. Inspire and be inspired. Share your pictures and get the beading bug from others! Visit the Soft Flex Company YouTube Channel!

---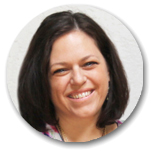 Kristen Fagan is a Website Graphic Designer and Jewelry Making Educator for Soft Flex® Company. She is the co-author of Seed Bead Revolution, an artist and creativity guide. She lives in Arizona with her husband, their two sons and two dogs. When she's not painting, drawing or beading, she enjoys reading, yoga, exploring the outdoors and traveling. Her favorite stones are Turquoise, and Quartz and she can't bead without Bead Stoppers. Contact her at Kristen@softflexcompany.com or visit her Website | Facebook | Instagram